President Obama's new immigration actions are an important first step toward providing security for hardworking parents and their children. We commend the President on his decision, which will allow nearly five million people nationwide to no longer live in fear. And just this week, a California leader, State Senator Ricardo Lara, reintroduced a Health for All bill (SB 4) that would allow those who remain uninsured in California, even after the President's Executive Action, to obtain health coverage. With federal and state policies working together, we are closer than we have ever been to making sure that all Californians can receive health coverage.
While Obama's Executive Action won't make people newly eligible for Obamacare, we do expect an increase in health coverage for children who are eligible for Medicaid but not enrolled. Parents who were once afraid to approach the government for fear of identifying themselves for possible deportation are more likely to enroll their citizen children now that they are granted a legal status.
Over time, this may be especially true in California, the state with the largest number of undocumented immigrants. One in six children in California has an undocumented parent and as many as 80 percent of those children are estimated to be citizens-yet they likely do not have health coverage. Studies have found that children of undocumented immigrants are twice as likely to lack health insurance as children born to citizens.
The President's action will provide needed relief from these issues, but a significant percentage of those living in California will still not have access to health insurance. Senator Lara's new bill will close that gap, and reflects the fact that across the state, more than ever, Californians are in favor of expanding health care access to undocumented immigrants. By more than two-to-one, voters say helping undocumented immigrants with health care is the "right thing to do." And there is no disputing that undocumented Californians are a vital part of the state's population and economy; the estimated annual tax contribution of undocumented immigrants in California was $2.2 billion in 2010. These are parents and children who attend school and work, study in the library, play in public parks, and contribute to our community. But, unlike their neighbors, they lack access to health coverage.
The fact of the matter is there are children and youth in California that lack health insurance due to immigration status and, thus, are denied preventive and other necessary health care. Indeed, 74 percent of immigrant youth report they rely on public safety-net programs, such as emergency Medi-Cal, public hospitals, and community or county health clinics. This leads to costly consequences as California spends an estimated $1.3 billion each year providing 
health care services
 to the state's uninsured. Children with health coverage, on the other hand, get regular care that can help avoid costly and often unnecessary hospitalizations. A study of local Children's Health Initiatives programs estimated that 6,324 childhood hospitalizations were prevented over a five-year period, resulting in approximately $6.7 million in savings to the health care system. All the more reason that Senator Lara's legislation should be a top priority for the California legislature in 2015.
California has benefited tremendously from the hard work of immigrants. And it is continuing to lead the rest of the nation in improving access to health care and coverage in all communities, including families who are undocumented. With public opinion greatly in favor and policy lined up, let's finish the job and bring health coverage to all Californians.
Sure thing everyone wants to know how to work off Thanksgiving dinner.  Maybe cancel your plans to watch movie night or watch football after dinner or maybe why not cancel your plans on going shopping on Friday because more probably it will take over a weekend to work it off.
In a proposition to center Americans on keeping an eye and controlling their weight, public health advocates have embraced posting calories, labeling nutritional content and offering all manner of helpful and eye-catching logos to catch consumers' awareness to "better-for-you choices." But there's rising evidence that no form of consumer information suggests the probable impact of a food choice on one's weight quite as mightily as do "sweat equivalents."
Sweat equals leave little room for self-delusion.  They don't have need of anything to know how many calories a day she should be taking in, or what percentage of that total that bag of potato chips represents.  They simply say: "If you eat this, this is how long you'd have to jog (or swim, or jump rope or play basketball) to work it off."
Simple's good. And in experiments, posting sweat equals forcefully steered consumers toward water over sugar-sweetened soda, pretzels over chips, salads over cheeseburgers.
CoachUp, a service that connects athletes intent on stepping up their game with private coaches, brings you the "sweat equivalents" of a typical American Thanksgiving.
The average American takes in 4,500 calories on Thanksgiving which means that is a lot of turkey, stuffing, gravy, cranberry sauce, creamed onions, candied yams and pumpkin pie — actually, about seven Big Macs' worth of calories.
From of good reputation of sources on the energy-expenditure of a variety of activities, are some of the activities you will have to engage in to work off the average American intake on Thanksgiving:
— Run (or play basketball or football) for 7.7 hours;
— Cycle for 15 hours;
— Row (or hike) for 10.3 hours;
— Swim for 10.6 hours, (or bowl for almost twice that long — 20.6 hours)
You may be anticipating forward to spending hours on the elliptical machine this weekend, or have plans anyway to run a marathon or marathons.  However you might try to alter what scientists call the "energy balance equation" (calories taken in versus calories expended in activity) a little on both sides if you want to limit Thanksgiving's damage: Don't go back for thirds on Thanksgiving Day and plan a long hike or an epic game of flag football after the meal, and run the next day.
A study has found that exercise can be as good a medicine as pills for people with conditions such as heart disease.
British Medical Journal or BMJ's work looked at hundreds of trials linking almost 340,000 patients to assess the merits of exercise and drugs in avoiding death.
Physical activity challenged some heart drugs and proved that it is better than stroke medicine.
According to the researchers, the findings suggest exercise should be added to prescriptions.
Experts emphasized that patients should not ditch their drugs for exercise – but, they should use both in tandem.
Lesser and lesser adults at present get enough exercise.  No more than a third of people in England do the suggested at least 2.5 hours or more of moderate-intensity activity, like cycling or fast walking, every week.
In contrary, while that is happening, prescription drug rates continue to rise.
In 2010, there were averages of 17.7 prescriptions for every person in England while 11.2 in 2000.
For the study, scientists based at the London School of Economics, Harvard Pilgrim Health Care Institute at Harvard Medical School and Stanford University School of Medicine trawled medical literature to find any research that compared exercise with pills as a therapy.
They recognized 305 trials to incorporate in their analysis.  Such trials looked at managing conditions like existing heart disease, stroke rehabilitation, heart failure and pre-diabetes.
They found exercise and drugs were comparable in terms of death rates when they studied the data as a total.
Although there were two exceptions, drugs called diuretics were the clear winner for heart failure patients, while exercise was best for stroke patients in terms of life expectancy.
Amy Thompson, senior cardiac nurse at the British Heart Foundation, said that although an active lifestyle brings many health benefits, there is not enough evidence to draw any firm conclusions about the merit of exercise above and beyond drugs.
"Medicines are an extremely important part of the treatment of many heart conditions and people on prescribed drugs should keep taking their vital meds. If you have a heart condition or have been told you're at high risk of heart disease, talk to your doctor about the role that exercise can play in your treatment."
Dr Peter Coleman of the Stroke Association said exercise alongside drugs had a vital role that merited more research.
"We would like to see more research into the long-term benefits of exercise for stroke patients.
"By taking important steps, such as regular exercise, eating a balanced diet and stopping smoking, people can significantly reduce their risk of stroke."
"Moderate physical activity, for example, can reduce the risk of stroke by up to 27%.
"
To serve 68 months in prison for her role in a fraud scheme that resulted in more than $63 million in fraudulent claims to Medicare and Florida Medicaid, A former office manager at the defunct health care provider Health Care Solutions Network Inc. (HCSN) was sentenced today in Miami.
Acting Assistant Attorney General Mythili Raman of the Justice Department's Criminal Division; U.S. Attorney Wifredo A. Ferrer of the Southern District of Florida; Special Agent in Charge Michael B. Steinbach of the FBI's Miami Field Office; and Special Agent in Charge Christopher B. Dennis of the U.S. Department of Health and Human Services Office of Inspector General (HHS-OIG) Office of Investigations, Miami office, made the announcement.
Forty five year old Lisset Palmero of Miami was sentenced by U.S. District Judge Cecilia M. Altonaga in the Southern District of Florida.  Palmero was also added prison term of three years of supervised release and ordered to pay restitution in the amount of $17.4 million.
Palmero was employed as a receptionist and office manager at HCSN of a mental health facility that purported to provide Partial Hospitalization Program (PHP) services during the course of the conspiracy.  A PHP is a form of intensive treatment for severe mental illness.
HCSN of Florida (HCSN-FL) operated community mental health centers at two locations.  According to court documents, Palmero was aware that HCSN-FL paid illegal kickbacks to owners and operators of Miami-Dade County Assisted Living Facilities (ALF) in exchange for patient referral information to be used to submit false and fraudulent claims to Medicare and Medicaid. Palmero also knew that many of the ALF referral patients were ineligible for PHP services because they suffered from mental retardation, dementia, or Alzheimer's disease.
Court documents expose that Palmero was aware that HCSN-FL personnel were fabricating patient medical records.  Many of these medical records were formed weeks or months after the patients were admitted to HCSN-FL for purported PHP treatment. Palmero was also aware that medical records were fabricated for "ghost patients" who were never admitted to the HCSN-FL PHP. During her employment at HCSN-FL, Palmero actively concealed the production of medical records by preparing, and causing others to prepare, documentation that was later used to support false and fraudulent billing to government-sponsored health care benefit programs, counting the Medicare and Florida Medicaid.
According to court documents, from 2004 through 2011, HCSN billed Medicare and the Florida Medicaid program approximately $63 million for purported HCSN-FL mental health services.
The FBI and HHS-OIG and was brought as part of the Medicare Fraud Strike Force, under supervision of the Criminal Division's Fraud Section and the U.S. Attorney's Office for the Southern District of Florida are investigating this case.  Trial Attorney Allan J. Medina and former Special Trial Attorney William J. Parente prosecuted the case.
The Medicare Fraud Strike Force is now working in nine cities in the country, have charged more than 1,500 defendants who have collectively billed the Medicare program for more than $5 billion since its inception in March 2007.  And also, HHS's Centers for Medicare & Medic aid Services, working in conjunction with HHS-OIG, is taking steps to increase accountability and decrease the presence of fraudulent providers
It is now well-established that cancer is well-linked to smoking.  And now according to researchers, cigarettes increase the odds for developing colon cancer, especially for women.
According to the new study, published April 30 in Cancer Epidemiology, Biomarkers & Prevention, women who've ever smoked have an almost 20 percent increased risk for colon cancer, compared with women who never smoked.
"Women who smoke even 10 or fewer cigarettes a day increase their risks for colon cancer," said lead researcher Dr. Inger Gram, a professor in the department of community medicine at the University of Tromso in Norway.
"Because colon cancer is such a common disease, even these moderate smoking accounts for many new cases," she said. "A lot of colon cancer can be prevented if people don't smoke — especially women."
More than 600,000 men and women ages 19 to 67 are involved in the study whereas they were surveyed by the Norwegian Institute of Public Health.  Participants answered questions concerning their smoking habits, physical activity and other lifestyle factors.
Over 14 years of follow-up nearly 4,000 people developed colon cancer, and the odds were greatest for smokers, women in particular according to Gram's team.  The risk for colon cancer increased 19 percent among women who smoked and 8 percent for men who smoked, they added.
The researchers said, the more years a woman smoked, the earlier she started smoking, and the more packs of cigarettes smoked a year, the greater her risk of developing colon cancer. Women who smoked for 40 years or more increased their risk for colon cancer almost 50 percent, they added.
Gram noted, their risk was especially high for developing proximal, or right-sided, colon cancer, with a type of tumor specifically related to smoking.
Gram said she was surprised the link between smoking and colon cancer was so much greater for women, and said the reasons aren't clear.
Although this study shows an association between smoking and colon cancer, it does not establish a cause-and-effect relationship. However, the link between smoking and colon cancer is more than a coincidence, Gram pointed out.
"Colon cancer is a smoking-related cancer," she said. "That has recently been established by the International Agency for Research on Cancer of the World Health Organization." Based on a review of prior research, the WHO says long-term smoking appears to double the risk of colon cancer. It also increases risk for bladder and pancreatic cancer, according to the agency.
One expert, Dr. Stephanie Bernik, chief of surgical oncology at Lenox Hill Hospital in New York City, doesn't believe the heightened risk for colon cancer among women is solely related to smoking. Alcohol use, diet and lack of exercise may also play a role, Bernik said.
"Usually, smoking goes along with other bad health habits," Bernik said. "However, this adds to the growing data that cigarette smoking contributes to the increased risk of colon cancer."
Another expert offered some advice. "If you smoke, you should quit," said Dan Jacobsen, from the Center for Tobacco Control at North Shore-LIJ Health System in Great Neck, N.Y. "There are a lot of good methods, programs and resources out there if you want to try to quit smoking," he added.
"Smoking is just toxic to our bodies," said Jacobsen. "It's the number one preventable cause of death and disease."
Taco Bell was well-known as one of the purveyor of junk food and they wanted to start erasing that from our memory yet they are not ready to give up the chalupa yet.
Wednesday, the chain announced that it's exploring ways to offer more "balanced choices," marking just the latest sign that the fast-food industry is trying to adapt to shifting tastes and upend the conventional wisdom that it only offers caloric indulgences.
Taco Bell is testing a "range of products" this year, with national launches planned for 2014. He also said existing menu items could also be reformulated but noted that the chain would remain true to its brand, CEO Greg Creed said.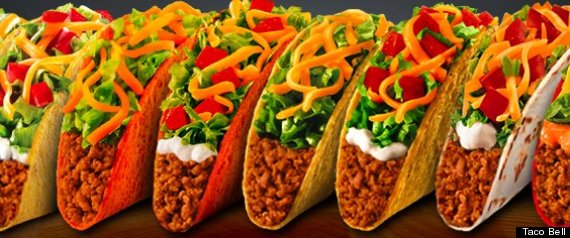 "We're not going to walk away from who Taco Bell is," Creed stated.
Taco Bell says, by 2020, 20% of its combo meals will meet nutritional guidelines for calories and fat set out by the federal government.  People eat three meals a day, as a general thought, that means a single meal would have about a third of the recommended intake of about 2,000 to 2,500 calories. The company has no idea of what portion of meals currently meet those guidelines.
Taco Bell is known for urging people to eat nachos as a "fourth meal" late at night, it is a bit of a contrary to the announcement and it gained a lot of skeptics.  However it demonstrates just how much difficulty the broader industry is facing to overturn its greasy-food image as people more and more look out for alternatives they believe are healthier.
The lower-calorie options were a key indicator of growth at restaurant chains between 2006 and 2011 from a report by the Hudson Institute earlier this year.  The increase in customer traffic rise by 11 per cent by those chains that expanded while those that didn't saw traffic fall by 15 per cent, according to the public policy research group.
As customer "tastes and needs" evolve, Creed said that offering more balanced choices would be critical in helping Taco Bell reach its growth targets over the next decade.
As such, he said product developers have been given "nutrition guardrails" they need to stay within. He declined to provide details on the new menu offerings that are being developed.
Taco Bell's drive to raise the image of its food pave the way for last year's introduction of a line of "Cantina" burrito bowls that are seen as being more in line with fast-growing rival Chipotle Mexican Grill Inc. Taco Bell claims its lower-calorie "fresco" options, which were introduced in 2005 and come without cheese or sour cream, account for only about 2 per cent of sales.
"We've gone from the whistle-blowing stage to the higher-expectations stage, and some of those expectations are being met," Mark Bittman, New York Times writer, wrote in the piece, which argued that the public was ready for a healthy fast-food chain.
Those instances don't stopped fast-food chains to offer more indulgent creations.  Taco Bell rolled out hand-held tortilla-wrapped "griller" snacks; one of the varieties comes stuffed with fried potatoes, a nacho cheese sauce, bacon and sour cream, earlier this year.
A new study has claimed that listening to live music may boost the health of premature babies who are being treated in the neonatal intensive care unit.
According to the research, when the premature babies in intensive care listened to live music, they showed measurable improvements in heart rate, sucking behavior, sleep patterns and calorie intake.
Adding up, MyHealthNewsDaily reported, music helped parents and babies bond, and relieved the stress of parents.
The US study at 11 hospitals was composed of 272 premature infants in neonatal intensive care units, or NICUs. The infants had health issues from breathing problems, bacterial bloodstream infections or down to were small for their age.
The researchers examined at preemies` reactions to three types of music therapy.  One is an instrument involved a Remo ocean disc that produces a soothing "whoosh" sound. Another one is an intervention involved a gato box, which is a drumlike wooden box that is played softly with the fingers.
According to the researchers, the ocean disc imitates the sound of the in utero environment and in effect it could have a soothing, sleep-enhancing consequence, whereas the gato box would sound akin to a mother`s heartbeat.
While in the third intervention, parents sang a lullaby to their baby, what researchers call a "song of kin", that had a cultural, childhood or religious meaning.  But they sang the default tune of "Twinkle, Twinkle, Little Star" if the parents didn`t have a song of kin.
For 10 minutes three times a week for two weeks each baby was exposed to each intervention.
Results demonstrated that each music intervention had special various health benefits. In some case, preemies whose parents sang to them had the furthermost boost in activity or alertness.
The whooshing sound of the Remo ocean disc was connected with the utmost development in sleep patterns, and the sounds produced by the gato box amplified babies` sucking behavior, that consequently helped with swallowing and breathing.
Comparing both babies who listened to song of kin and "Twinkle, Twinkle, Little Star", babies who heard a song of kin consumed more calories than babies who listened to "Twinkle, Twinkle, Little Star."  Conversely, babies who heard "Twinkle, Twinkle" had to some extent higher levels of oxygen in their blood.
Parents who sang to their babies reported feeling much less stress.
"The findings mean musical therapies could be tailored to the specific needs of a preemie," said study researcher Joanne Loewy, director of the Louis Armstrong Center for Music & Medicine at Beth Israel Medical Center in New York.
"Live sounds are the key. When a music therapist teaches parents to entrain with the baby`s vital signs, it can have a therapeutic effect," Loewy said.
The sounds researchers utilized during the study varied from 55 to 65 decibels, alike to the volume of a moderate rainfall or a conversation.
It was always been a debate whether or not chemical medications are good for the heath or have no side effects on the body especially on children.  Over the years, there have been many recalls on several drugs due to inadequate or worse non-existent testing procedures.  This is a major burden to parents when their children become ill.  Little did they know that there are other medications cheaper and safer.  Here are some tips:
These following guidelines are your medicine cabinet's must haves:
This is something good for children and adults' alike, homeopathic medicines can be found at most health food store in quick dissolving tablet form.
Belladonna– 6C: Best and helpful for fevers that come on unexpectedly, and it is also good for clear runny nose.  Belladonna is helpful as well in easing headaches and inflamed red sore throats.
Pulsatilla-6C: When nasal discharge is thicker and children are acting clingy and weepy try using this because this is good for it.  What's more is it is helpful for earaches that are less intense.
Chamomilla– 6C: For irritability and digestive issues, this homeopathic remedy is very good for those sicknesses.  And also this is a great help to ease severe pain associated with teething, earaches and gas pains.
Homemade medicines are a lot cheaper, safer and easy access.
Unlike commercial products that contain petroleum based, vapor rub is something you can do yourself.  Here is how: mix eucalyptus and peppermint essential oils with your favorite oil and rub the mixture on feet and chest, easy!
Without alcohol and other additives, onion and honey cough medicine is a wonderful homemade alternative.  Be certain to use good honey; local, organic, raw honey is the finest as it will help to prevent allergies too.  The benefit of both honey and onion is that it reduces bronchial constriction because both have anti-bacterial properties and onions contain a compound that.  Any onion color will do, chop it and place in a jar, and cover the onion bits with honey.  The next day, discard the onion pieces and save the liquid.
This next tip has been used to promote health for centuries now.  Honey and cinnamon, this mixture can aid at the first sign of cold and has proven to boost the immune system whether separately or together.  To get rid of the cold, just mix one teaspoon of honey with a teaspoon of cinnamon, your colds will be gone in couple of days.
This may sound a little unrealistic for some but definitely true, the healing power of touch.  This healing power can be in the form of hugs, kisses, cuddles or even light placement of the hands on areas where there is pain and discomfort.  Many studies can back-up that healing touch can reduce pain, boost the immune system, lower stress levels and promote relaxation and healing.
Aside from being cost effective and easy to prepare, natural cold and flu remedies have higher success rate.  Homeopathic medicines act to cure the imbalances that preceding to sickness and can be used to stop the illness altogether.  They are better than the commercial.  Over the counter medicines simply mask the symptoms, or antibiotics that are shown to lower the immune system and decrease resistance.  It is also a good fraud prevention, no will never get scammed.  Go for alternative medicines.
What you put into your body together with the right combination of diet and mental, physical, social and spiritual fitness plays a critical role in determining whether a persons ages in a healthy way.
The irony, those foods which may not be so appealing to the eyes and taste buds quite often offer the greatest health benefits. Fish, nuts, richly colored fruits and vegetables, legumes, yogurt, whole grains and plenty of water make up a great combination for the ultimate Anti-Aging Diet.  You can eat your way to a healthy living.
The body's ability to absorb nutrients weakens as the body ages.  Because of this, it is significant to know the variety of sources of age-fighting foods in one's chase to find their own personal fountain of youth. Richly colored fruits and vegetables are great antioxidants that offer vitamins A, C and E.  Antioxidants help to combat free radicals that can damage cells and cause disease and deterioration.
Bioflavonoid, a more specific antioxidant found in the pigment of richly colored fruits and vegetables.  Bioflavonoid alone are said to lead to better eyesight, improved cardiovascular health, increased capillary strength, improved structure of connective tissues and appearance of skin, and a stronger immune system.
To prevent heart disease high cholesterol, high blood pressure, diabetes, arthritis, osteoporosis and much more eat fish, eggs and some oils each offer omega 3 and 6 fatty acids.
A well-balanced, anti-aging diet should have phytosterols to maintain lower cholesterol levels, probiotics for digestive health, as well as calcium and iron for bone and blood health, respectively.
Always keep moving, this Is one of the greatest secret of ant-aging and whether you exercise at home, at a gym, in a class, or by yourself, the benefits are sure to be in favor of you.  Remain consistent but it is also recommended that you consult your physician before beginning any exercise program.
Mental, social and spiritual fitness also promote healthy aging.  Latest studies show that mental perception in aging is not necessarily, nor solely affected by the normal aging process, this is according to National Institute on Aging.  In actual fact, to a greater extent of research demonstrates that depression plays a larger, critical role in whether the aging mind is unfavorably affected or deprived of its youth and memory function. New activities, hobbies, and exercise are wonderful anti-depressants. According to Healthy Aging Website list several ways to boost mental, social and spiritual wellness:
Take a class, play games, be with people
Pick up the phone now and call someone, just to "chat"
Volunteer your time. Get involved with a cause you believe in or in something that interests you
Seek out variety and challenge in your daily life
Give of Yourself. Be generous with the most important thing you own — your time. Volunteer: how about the Peace Corps, a local nursing home, or teach a youngster to swim.
Seek Inspiration/Keep the Faith. Belief in a higher power is of paramount importance according to the contest entrants.
posted by:
http://www.forbes.com/sites/glentullman/2013/03/04/why-havent-electronic-health-records-made-us-healthier/
Before the web about 20 years ago, roughly 4,000 people from 200 companies congregated in San Diego for a conference to talk about the future of health-care information technology.  This was long before the technology of the WEB begins, when computers in physicians' offices were used only for scheduling and billing patients and paper charts bulged out of huge filing cabinets.
It was one of HIMSS's or Information and Management Systems Society's first big conferences.  Several physicians, technologists, visionaries, engineers and entrepreneurs shared one idealistic goal, a goal to use information systems and technology to fundamentally change health care.
The intention was not just to improve the old system but a future that looked a lot like we were being promised throughout the economy as it sped into the Internet era.  The aim is for the computers enabling improvements in the practice of medicine to make it safer, higher quality, more affordable and more efficient, all in for one same goal, to make the people healthier.
A company that was called Allscripts was then built not long after the said conference.  Its focus was electronic prescriptions.  The old joke about impossible to read doctor's handwriting was after all no joke, because according to The Institute of Medicine, about 7,000 Americans were dying each year from paper prescription errors
The first fully electronic prescription using Allscripts system was transmitted by an innovative physician named Azar Korbey of New Hampshire.  As of today about 600 million prescriptions out of 1.5 billion in the U.S. are written electronically, this is according to industry source SureScripts.  This is a considerable development but there is more to do but it is safe to say electronic prescribing is saving lives.
Rivals have a common goal, Allscripts, Cerner and Epic, to make all physician practices and hospitals digital.  So the next phase was electronic health records.  These competitors found ways to automate a complicated clinical encounter.
The goal seems didn't seem to be unattainable although putting PCs on every desk was only the first step in the information revolution.  And it all started when these PCs were then connected to the Internet and developed "apps", everything changed.  Consider Amara's Law: "We tend to overestimate the effect of a technology in the short run and underestimate the effect in the long run."
Did we succeed in doing what was said we would do two decades ago?
The whole process has been hard, from zero to getting nearly half a million physicians using electronic records, required a tough effort.  Rewording Churchill, this is not the end. It is not even the beginning of the end. But is it, perhaps, the end of the beginning of the electronic health revolution.
There had been many critics and disbelievers trying to knock the value of the investments in the system, pass judgment on the government's stimulus, and doubted the return on investment.  An open letter to president Obama by David Kibbe, a physician and technology advisor to the American Academy of Family Physicians, says that electronic health records are "notoriously expensive" and "difficult to implement."  Disagreeing about subsidies, Kibbe wrote: "Nor is there conclusive evidence that the use of EHRs improves patient care quality."
More people now understand that making digital records work is critical to fixing health care.  The annual HIMSS conference held last week in New Orleans is expecting 35,000 people and 1,000 vendors to focus on that task.
"The impact of IT on health care over the past decade has so far been modest," this is concluded by the President's Council of Advisors on Science and Technology concluded in a recent report.  The key words: so far. Investors and the industry would be wise not to underestimate what's coming. It is nothing short of an explosion in innovation and creativity, facilitated by open systems and connectivity.
The technology can fix itself; this is was what the council has found out. "The ability to integrate electronic health information about a patient and exchange it among clinical providers remains the exception rather than the rule," this is what the report saying right now and this is exactly what need the change.
The job on getting all the physicians on board is still on going, while the CDC reported in December that 73% of physicians now use electronic health records, up from about a third two years ago.  This means a great progress yet there are still many physicians using paper.
Next step is to get all the records connected to each other, this means the industry, through HIMSS and the government, through the Office of the National Coordinator, are pushing for interoperability.
For the time being, the existing systems that were already installed needs improvement.  This is because they are not user-friendly, and this claim is from someone who spent 15 years developing and selling them.  With the development of the new iPad and other mobile apps, this will help the industry to do better and it will.  Electronic health records today tend to be "information retrieval" tools and we have to vitally change it.
Human health will be improved once records are open, connected, and more user-friendly, we can start to add intelligence to the network that will help doctors, nurses, care coordinators and patients all do a better job.
Health care in next to no time will be overflowing with similarly exciting start-ups producing apps that alter everything.  We actually see it is starting to happen; ground-breaking companies like dbMotion are linking dissimilar systems across health care organizations.  Other innovators, like Humedica recently acquired by OptumHealth, they are learning how to mine data for insights that will help physicians and care coordinators keep track of large panels of patients.
Medical apps that dial into electronic health records at last are starting to be seen everywhere. This will impact cost and quality in very significant ways like an example is a wireless scale can notify a nurse when a congestive heart failure patient gains weight indicating dangerous fluid retention.  Or just look how convenient this will be, wearing a device that allows your vital signs to be remotely monitored all the time, rather than at a once-a-year doctor visit.
"Technology, properly applied, is indistinguishable from magic." It is the "applied" part of that dream we are still working on. But I'm confident we'll get there. A connected system will help patients take responsibility for their health. Strong teams of physicians, nurses and caregivers will use an intelligent network to make their results better and their jobs easier. It does sound like magic. And we are getting closer each year. Just take a walk around HIMSS and you'll see the future.—Arthur C. Clarke