Foods to Avoid Before a Workout on the Keto Diet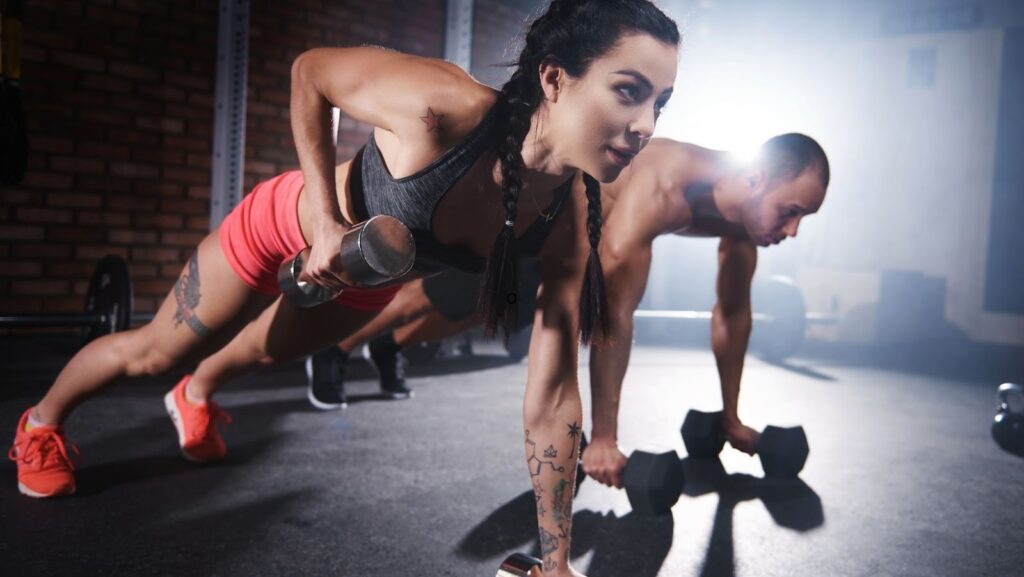 The ketogenic diet is a low-carb, high-fat eating plan that aims to put your body into a state of ketosis allowing your body to burn fat for fuel. It has become popular among athletes and physical fitness experts who are looking to optimise their performance both during workout sessions and in daily life. However, while it is important to eat the right types of food on the keto diet in order to maintain good health, it's also essential to know what foods you should aim to avoid before hitting the gym. This article will provide an overview of foods to avoid before a workout on the keto diet in order for you to best maximise your output.
What to eat before workout on keto diet
Eating the right foods before you workout on the keto diet is an important part of achieving optimal performance and health. There are certain foods that should be avoided before a workout as they can cause issues with digestion and energy levels, potentially leading to an uncomfortable and inefficient workout. Let's discuss what foods to avoid before a workout on the keto diet.
High-Carb Foods
It's important to be mindful of what and when you eat before a workout on the keto diet. If you are trying to tap into your fat stores for fuel and stay in ketosis, eating a high-carb meal right before or immediately after working out can be absolutely detrimental.
High-carb foods are the biggest offender when it comes to products that should be avoided before a workout on the keto. These can include most grains and foods made from flour such as bread, pasta, grilled potatoes, breakfast cereal, porridge and pasta dishes. Other high-carb foods such as honey, jams and sweeteners like fructose should also be avoided to prevent blood sugar spikes that may lead to excess weight gain due to increased insulin levels.
Sugary Drinks and Juices
Most sugary drinks and juices are not suitable for consumption before a workout on the Keto Diet. Sugary drinks contain large amounts of carbohydrates and sugar, which can hinder the body's ability to burn fat and build muscle. The ketogenic diet is a very low-carb diet that strives to keep carbohydrates as low as possible, so it would be counterintuitive to consuming sugary drinks or juices prior to exercising. Not only can it affect your performance, but it may also push you out of ketosis. A good rule of thumb is to always check nutrition labels carefully before purchasing any beverage.
In addition to avoiding sugary beverages before your workout, there are several other food items that should be avoided when following the Keto Diet:
-Fruit and fruit juices
-Honey, syrup or any other sweetener
-High carbohydrate snacks such as chips and crackers
-High glycemic vegetables such as potatoes and corn
-High calorie snack bars
-Alcoholic beverages
High-Fat Foods
In general, it's a good idea to stay away from high-fat foods prior to exercising. While fats are an essential energy source on the keto diet, eating fatty foods before a workout can lead to cramping and GI distress during exercise.
Fatty animal proteins like bacon, sausage and burgers are especially dense in fat and could potentially cause problems. Red meat is an important source of protein and healthy iron on the keto diet but should be avoided pre-workout. Fish is preferable if you're relying on animal proteins for your workout meal.
High-fat dairy products like butter, cheese and whole cream can also be challenging to digest prior to physical activity. Rather than eating these products as part of your pre-workout meal, opt for low-fat versions such as skim milk or yoghurt with no added sugar or sweeteners.
If you prefer fat sources from plants like oils or nuts, they should still be avoided close (1 – 2 hours) to exercise because of their ability to slow digestion which can lead to GI issues during intense physical activity. Fat sources that are plant based and easier for the body to digest include avocados, olives, coconut flakes and nut butters with no added sugar or salt.
Processed Foods
Processed foods are very common in the standard American diet, but they should be avoided before working out on the keto diet. Processed foods are those with a longer shelf life, often found in cans or boxes. These have been exposed to high temperatures and chemicals in order to extend their shelf life. While this can help them last longer, it also damages essential nutrients and can contain harmful additives that may be counterproductive to your workout goals. Examples of processed foods include:
-Soda
-Chips
-Frozen Meals
-Candy
-Fast food
-Bakery items such as cakes, donuts and cookies
-Highly processed meats like hot dogs and lunch meats
Avoiding these foods can help ensure that you're getting the best out of your workout without risking major disruption to your keto diet. If a snack is needed prior to exercise, it is better to opt for whole foods that are rich in healthy fats such as nuts, avocado orOlive oil cold cut turkey slices. Eating right before exercising can also cause GI distress so eating at least one hour prior will give your body time to digest what you've eaten.
Foods to Eat Before a Workout on the Keto Diet
Eating the right foods before a workout can make all the difference when following a Keto Diet. It is important to fuel up with the right kinds of food so you can get the most out of your workouts. Eating the wrong foods before your workout can leave you feeling sluggish or with no energy. So, what should you be eating before a workout on the Keto Diet? Let's look into that.
Low-Carb Fruits and Vegetables
Fruits and vegetables are a great source of vitamins, minerals, antioxidants and other beneficial nutrients that support overall health—including optimal physical performance. While on the keto diet, however, you'll need to watch your intake of carbs.
Fortunately there are many low-carb fruits and vegetables to choose from before your workout. These include:
-Berries: Strawberries, blueberries, raspberries and blackberries all contain between 8-10 grams of net carbs per cup — making them perfect for a pre-workout snack.
-Leafy Greens: Spinach, kale, romaine lettuce, Swiss chard and collard greens tend to contain less than two grams of net carbs per one cup serving — making them acceptable for those on the keto diet.
-Tomatoes: Eating one medium tomato will add only three grams of net carbohydrates to your daily total — so they're great options for pre or post workout snacks on the keto diet.
-Broccoli: Broccoli is one of the lowest carb vegetables available at only six grams of net carbohydrates per one cup — meaning eating it before or after your workout won't derail your progress.
Eating these types of low carb fruits and vegetables before exercise can provide you with the energy you need for an effective workout — without spiking blood sugar levels or disrupting ketosis in any way.
High-Protein and Low-Carb Meats
High-protein and low-carb meats, such as salmon, chicken breast and sirloin steak, are all excellent sources of energy for a workout on the keto diet. These foods deliver both protein and fat that help fuel your workout and improve your overall performance. When it comes to meats, it is important to choose leaner cuts since they are lower in calories and fat. Meats provide ample amounts of amino acids that aid in the growth, development and repair of your muscles. Eating protein after a workout can prevent catabolism (loss of muscle) which helps keep you fueled for further workouts. Salmon is especially beneficial for those on the keto diet because it is also high in healthy fatty acids such as omega-3s which may reduce inflammation caused by long bouts of exercise.
Healthy Fats
When following the keto diet, it's important to choose nutritious foods that are high in healthy fats. Healthy fats provide energy and help the body utilise other nutrients, including protein and carbohydrates, more effectively during a workout. Good sources of healthy fat include avocados, olive oil, coconut oil and grass-fed butter. Eating a few tablespoons of these high-fat foods before exercising will provide you with long-lasting energy throughout your workout.
When selecting an avocado as a pre-workout snack, it's important to choose one that has reached its peak ripeness. Look for avocados that are slightly soft when gently pressed but not too mushy or hard when squeezed. Fully ripe avocados contain even more beneficial monounsaturated fats than their underripe counterparts.
Olive oil is also an excellent choice for those with an active lifestyle. Choose extra virgin olive oil for its nutrient composition and health benefits including cancer prevention and anti-inflammatory properties. Light tasting varieties have a smooth flavour perfect for drizzling over salads or adding to dressings and smoothies before exercising. It is one of the healthiest dietary oils due to its richness in monounsaturated fatty acids like oleic acid — this helps lower cholesterol levels as well as reduce inflammation throughout the body.
Coconut oil has quickly become one of the most popular ingredients among those following low carb lifestyles due to its long list of benefits including weight loss and improved cognitive abilities. Coconut oil is high in medium-chain triglycerides — better known as MCTs — which can be absorbed directly into the bloodstream after digestion providing immediate energy during workouts without using muscle glycogen stores from carbohydrates like other energy sources (such as complex sugars). Additionally, coconut oil has shown to increase metabolism which can help speed up fat loss methods by creating more energy for physical activities such as intense exercise routines or daily workouts on keto dieters' journeys towards optimal health goals.
Grass-fed butter acts similarly to coconut oil in terms of providing instant energy when consumed prior to working out on a keto diet plan because it contains short chain fatty acids that are easily digested and can be burned much faster than regular butter or margarine spreads made with vegetable oils – most likely due their mix of saturated fats like Lauric acid found exclusively in grass fed animals' dairy products (not available from plant based products such as nut butters). It also provides essential vitamins A, E & K2 which are all vital elements required by the body during strenuous physical activities for healthier muscles functioning properly without any hindrance you might face if lacking these micronutrients – making it an optimal source of fat intake before starting your workout session!
Nuts and Seeds
Nuts and seeds are excellent snacks to eat before working out on a keto diet as they are both high in fat and protein. These foods also have plenty of other nutrients, such as vitamins, minerals, and fibre, that can help fuel your body during a workout. Good low-carb options include almonds, walnuts, pecans, sunflower seeds, pumpkin seeds, sesame seeds and flaxseeds. Choose unsalted versions whenever possible to minimise added salt in your diet. Additionally, enjoy nut butters such as almond or peanut butter to provide additional fat and flavour. Keep in mind that these snacks are calorie dense so you should only eat a small portion (1 handful) before exercising for optimal results.
Conclusion
In conclusion, finding the right pre-workout meal on the ketogenic diet can be tricky. Make sure you stick to low-carb ingredients such as non-starchy vegetables, healthy fats and proteins that are rich in essential nutrients such as omega-3 fatty acids, B vitamins, and minerals like magnesium. Avoiding foods that provide a lot of added sugar or simple carbs is also important. Doing so can help you stay energised during your workouts and reduce fatigue throughout the day so you can reap all health benefits this diet has to offer.