The Future of Neuroflow's AI Technology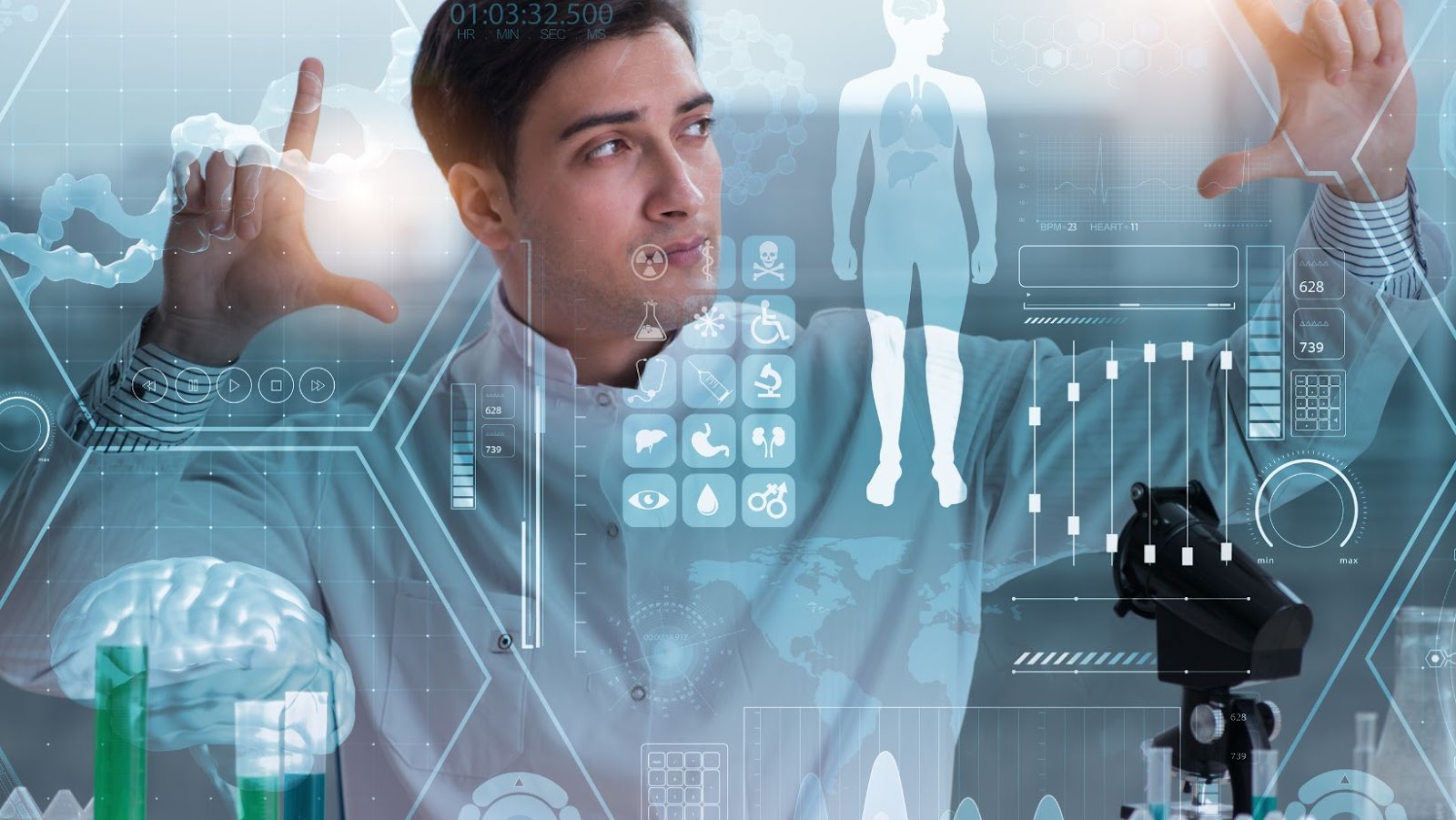 Neuroflow, a Pittsburgh-based healthcare AI technology startup, recently raised $20M in financing from prominent venture investors. This new funding places Neuroflow at the forefront of AI technology, creating the potential for immense growth in the healthtech industry.
The Neuroflow AI platform is poised to become an integral part of the healthcare industry. This article will explore the future of the technology and how it can benefit both healthcare providers and patients.
Overview of Neuroflow's AI Technology
Neuroflow is an artificial intelligence (AI) technology company that develops AI software products to empower individuals to overcome learning, emotional, and behavioural challenges. Their AI platform unites the fields of psychology and computer science to create personalised learning and mental health experiences. Neuroflow's AI combines cognitive neuroscience with data science and machine learning in order to diagnose, identify predictive behaviours, provide personalised treatment plans, monitor progress, measure treatment outcomes, and ensure organisational compliance.
Neuroflow's products use evidence-based models of psychiatric disorders and therapeutic activities to deliver targeted interventions tailored to the user. Their algorithms are designed to detect patterns in user data – such as those related to specific mental health conditions – and adjust the responses presented based on the user's current state. This enables Neuroflow's products to respond in real time when symptoms arise or progress, making their treatments more effective than traditional approaches in many cases.
Neuroflow also offers insights into how different aspects of an individual's mental health interact. This helps practitioners better understand each patient's unique needs and determine which interventions would prove most beneficial for that individual. By using an integrative approach across psychological subfields (such as cognitive behaviour therapy, pastoral counselling), Neuroflow can provide users with a suite of therapeutic services that cater specifically to their individual needs. In addition, Neuroflow provides clinicians with access to advanced analytics software – providing additional reporting Insights® into trends within user populations they can utilise while formulating diagnoses or potential treatments options.
The future looks bright for Neuroflows products; they stand at the forefront of innovative technology looking set change mental health care dramatically in the coming years by making treatment more accessible and accessible on demand by providing real time feedback via their monitoring tools via our emails or mobile phones!
Neuroflow Raises $20M
Neuroflow, a Philadelphia-based AI-enabled health solutions provider, recently secured $20M in a Series A funding round. The funding was led by one of its existing investors, Atilus Capital, and included new investors from across the country.
This significant funding will enable Neuroflow to expand its AI-enabled health solutions platform to help healthcare providers make more informed decisions about patient care by gaining access to real-time patient data gathered from multiple sources. Additionally, the investment provides Neuroflow with an opportunity to invest further in its groundbreaking research and development efforts around AI-driven innovation in neuroscience.
Neuroflow has already deployed their solution at over 150 hospitals and clinics across the United States and plans on using this new capital to continue enhancing their platform with additional features like predictive analytics and enhanced user experience design as well as expand their presence across the United States.
This groundbreaking round of funding will help Neuroflow further revolutionise healthcare technology while providing powerful tools that empower clinicians to get accurate insights into patient behaviour.
Current Applications of AI
Neuroflow is a company that is leveraging AI technology to revolutionise the field of neuroscience and mental health. Recently, the company has announced a $20M Series A funding round to further their development of AI technology. This funding will enable Neuroflow to continue developing innovative AI-based solutions to help address the mental health of millions of people worldwide.
Here, we will discuss the current applications of AI technology in Neuroflow's Mental Health Platform:
AI in Healthcare
Artificial intelligence (AI) is already providing remarkable improvements in healthcare by making it possible to diagnose specific diseases more quickly and accurately. AI-driven healthcare solutions are also improving the overall experience of patients, especially those living with chronic illness. AI can provide them with ongoing support and care when they're outside a medical facility or clinic.
In medical imaging, AI can identify irregularities and make accurate diagnoses on radiographs or CT scans much quicker than a human doctor can. This is especially helpful for detecting anomalies like tumours or identifying patterns associated with certain diseases. AI-driven software can also communicate securely with electronic health records (EHRs), making it easier for doctors to store and access patient histories quickly from anywhere.
Another advantage of using AI in healthcare is its ability to analyse data from multiple sources in real-time and predict future outcomes based on this analysis. For example, an AI system may be able to monitor a patient's vitals and suggest lifestyle changes or medication adjustments before an illness escalates into something more serious. In addition, AI technology has the potential to significantly reduce the costs of healthcare by automating many routine processes like administrative tasks or diagnosing illnesses at an earlier stage when they are much less expensive to treat.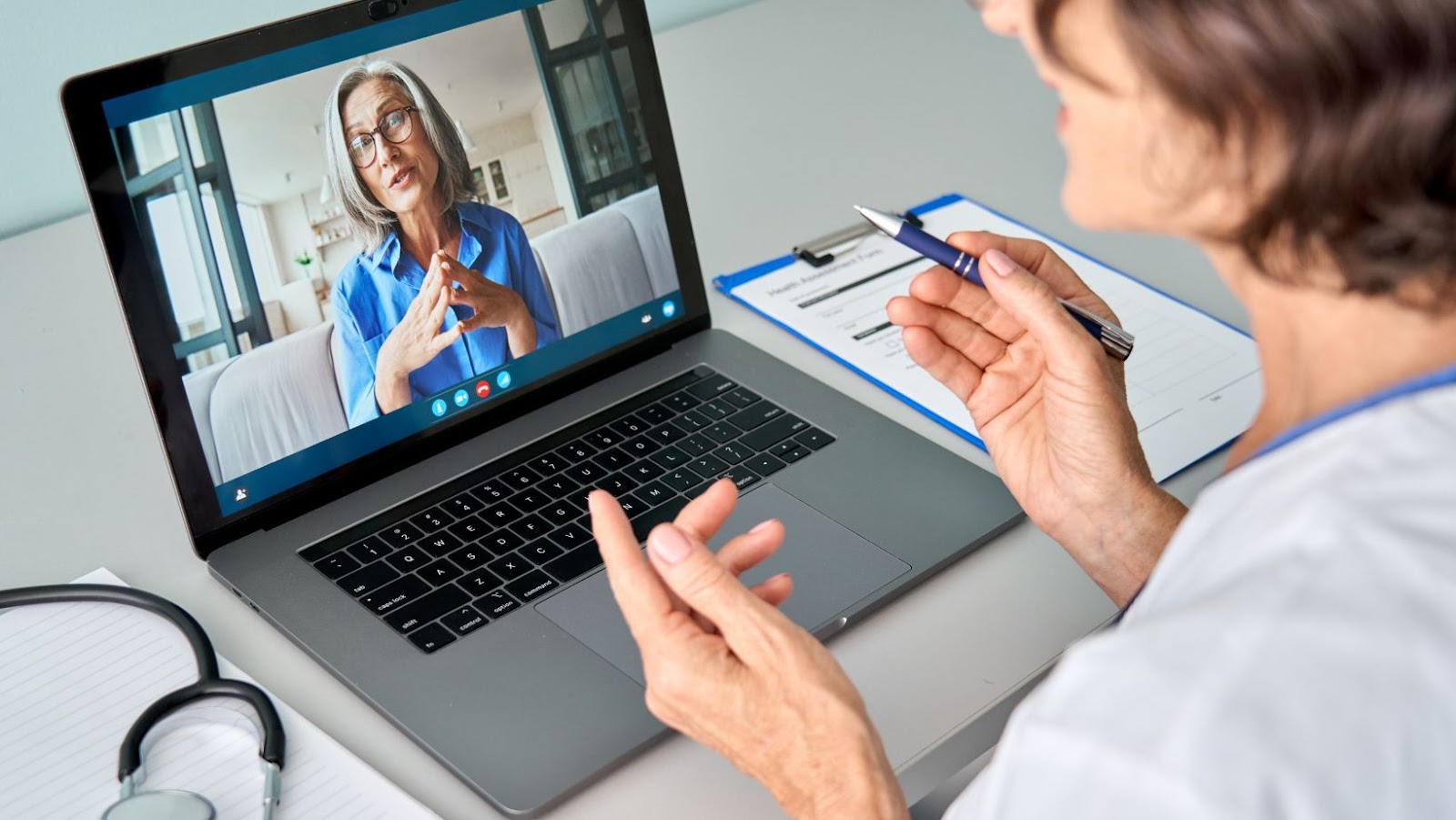 Neuroflow is one company leveraging the possibilities of AI in psychology through its technology platform that combines digital assessments, therapeutic interventions, provider oversight, analytics tracking and clinical dashboards—all powered by patented machine learning algorithms. Neuroflow's platform empowers providers to deliver personalised evidence-based interventions as part of their treatments for eating disorders, ADHD, anxiety disorders, mood disorders and substance use disorders. It also provides insights about how well each treatment plan is working on patients based upon 5 core metrics: engagement levels; compliance; emotion regulation; relational awareness; self-regulation capacity. All this data helps clinicians modify treatments plans as needed over time for maximum efficacy.
AI in Customer Service
AI technologies have been making a positive impact on customer service in various ways. From providing personalised services, detecting fraud, and reallocating resources based on customer preferences, AI-powered customer service shows remarkable potential for the years to come.
AI-based systems can keep track of customer interactions, instantly identify optimization opportunities and implement predictive models to ensure that customers get the best customer experience possible. AI-driven chatbots and virtual assistants are increasingly used to respond quickly to customer queries, shortening response times for inquiries and increasing customer engagement.
Voice interfaces powered by natural language processing or neural networks allow customers to interact with chatbots using spoken commands. These bots can handle different inquiries while maintaining an interactive dialogue with customers, improving customer engagement rates.
In addition to providing real-time support, AI tools also allow companies to analyse conversations between agents and customers to understand why user complaints may occur more often or how they could spend their resources prematurely solving a recurring issue.
AI is helping contact centres better serve their customers by predicting customer behaviour accurately and responding quickly with appropriate services or products that tremendously ease the experience of using contact centres. With AI taking over many mundane tasks in the world of customer service, it is changing the way businesses interact with their customers significantly for the better.
AI in Marketing
AI-driven marketing is an emerging field that leverages machine learning with different data types to produce targeted ads and optimise campaigns in response to real-time changes in customer behaviour. AI-enabled technology can facilitate personalised product recommendations, contextual updates, and relevant offers across multiple channels. It can also make predictions based on user behaviour patterns, identifying trends online and in physical stores.
The benefit of this technology is that it considers a variety of high-quality data sources, including website visitor activity, A/B testing data for ad performance optimization and even more detailed information from social listening. For example, Neuroflow AI allows marketers to use collective intelligence from data history analytics to optimise overall campaign effectiveness through automated decision making for smarter decisions on which products are being marketed and where. Additionally, Neuroflow's AI can identify consumer preferences by closely analysing consumer search behaviours—i.e., what key words consumers use in their searches—to shape future campaigns more effectively.
Future of AI
Neuroflow, a leading AI software provider, recently raised $20 million in funding to advance the development of their AI technology. The AI technology being developed by Neuroflow has the potential to revolutionise how data is collected and used. This funding will enable Neuroflow to expand their current capabilities and further explore how their AI technology can be used in different applications.
Let's take a deeper look into the future of AI and what Neuroflow's AI technology could mean for the industry:
Advances in Natural Language Processing
Recent advancements in natural language processing (NLP) have enabled businesses to derive insight from the text-based data generated by their customers, saving them time and money. With much of this data stored online, AI is now able to process this information—including reviews, emails and campaign messages—quickly and accurately. This can give companies a better understanding of the needs and interests of their target audience.
Neuroflow's AI technology is taking natural language processing one step further. Our patented approach to AI incorporates a wide spectrum of machine learning algorithms, allowing our platform to learn over time through dynamic datasets. This unique approach eliminates the guesswork in interpreting customer behaviour and gives businesses unprecedented visibility into consumer preferences via predictive analysis.
Using NLP and AI together leads to improved analysis accuracy and provides detailed insights related to customer sentiment, engagement trends and product/service performance metrics. In addition, by analysing customer interactions with language that's natural for them (instead of rigidly structured commands), companies can move away from generalised assumptions about customer sentiment, further enhancing accuracy across the board.
The advances in natural language processing are revolutionising how businesses operate. By harnessing the power of Neuroflow's AI technology, you'll have the valuable insights needed to make informed decisions that drive your bottom line forward—both now and in the future!
Expansion of AI Into New Industries
The advancement of artificial intelligence (AI) technology has created endless opportunities in a variety of industries, ranging from healthcare and automobiles to job automation and customer service. In recent years, the utilisation of AI has grown exponentially and is swiftly becoming an integral part of our daily lives.
Neuroflow's AI technology has been particularly successful in helping individuals manage mental health conditions such as depression, anxiety, and ADHD.
Due to high levels of success in the mental health field, Neuroflow's cutting-edge AI technology is now expanding into new industries. For example, Neuroflow's AI-enabled applications are being used by businesses to help create personalised communication between customers and companies. For example, their real-time customer service application uses machine learning to identify customer issues and respond with the most appropriate solutions. This enables businesses to provide faster response times for customer requests and inquiries.
In addition, Neuroflow's AI expertise can assist law enforcement officers with identifying criminal suspects or potential threats and predicting changes in traffic patterns for improved street safety. This application provides law enforcement with greater opportunities for preventative policing vs establishing policies after a problem or a crime already occurred.
Furthermore by leveraging predictive analytics powers from Machine Learning algorithms it is possible to automate large portions of workflow processes currently used in Oil & Gas exploration or Finance & Accounting which can increase efficiency while driving down costs associated with those activities.
As AI continues to rapidly expand into new industries, more effective apps are sure to follow – many of which will undoubtedly originate from Neuroflow's exemplary suite of technologies available today!
Development of AI-driven Products and Services
The future of Artificial Intelligence (AI) is looking brighter and brighter with the development of new AI-driven products and services. AI has already shown promise in machine learning algorithms, natural language processing, and deep learning networks. As a result, companies in many industries are quickly evolving their products and services to accommodate advancements in AI technology.
NeuroFlow, an AI-focused company, is at the vanguard of this trend. Their mission is to create tools that make it easier for behavioural scientists and clinicians to leverage AI to help individuals improve their mental health outcomes. NeuroFlow's current offerings employ six core principles that include algorithms:
Probabilistic programming
Statistical analysis
Natural language processing
Supervised machine learning models
Neural network architectures
Deep reinforcement learning models
The company sees a future where automated systems can leverage these principles to better understand an individual's mental health state and treatments they may need—all while maintaining patient privacy and data security measures. This objective could soon become a reality thanks to NeuroFlow's cutting-edge AI technology. By leveraging social workflows with its proprietary artificial intelligence platform, NeuroFlow seeks to provide accurate predictive analytics with personalised treatments for those suffering from mental health issues around the globe—and improve the overall quality of life for people everywhere.
Neuroflow's Role in AI
Neuroflow, a leading AI technology company, has recently secured $20 million in investment funding. This new investment has created much buzz in the industry and has brought attention to the company's innovative plans for the future.
Neuroflow is a company that specialises in neuroscience-based Artificial Intelligence (AI) solutions and their impact on mental health, performance, and wellbeing. Leveraging deep learning algorithms can provide deep insights into the brain's functioning.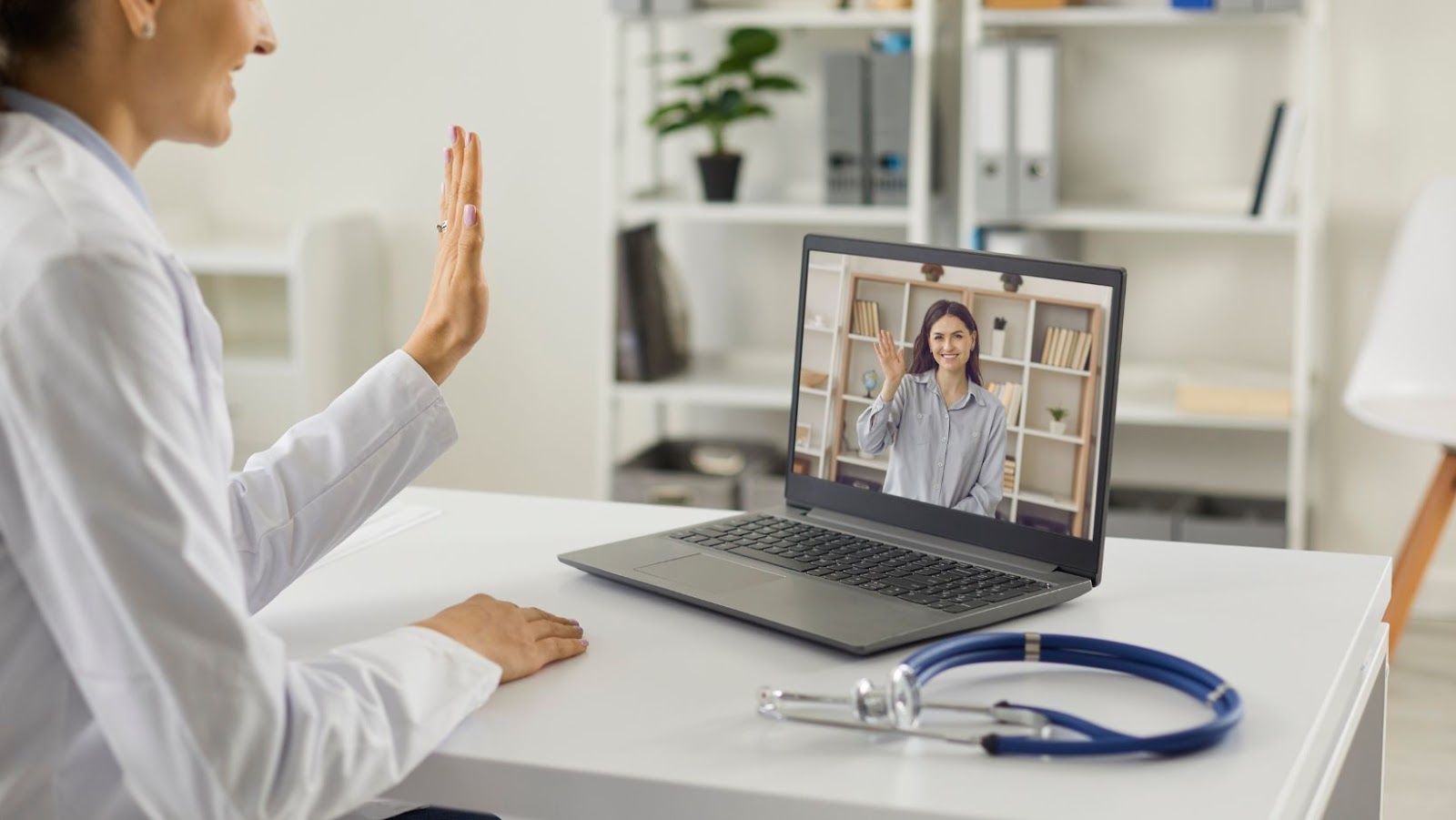 In this article, we will explore Neuroflow's role in AI and look at what this new investment could mean for the future of AI technology.
Neuroflow's Mission and Vision
Neuroflow's mission is to revolutionise the way we think about artificial intelligence. It strives to create an environment which unlocks groundbreaking insights and advances the potential of AI technology in every facet of life.
Neuroflow's vision is to be an essential partner in creating an interconnected world. This system allows users to access information and services based on their data, location, request and any criterion necessary for individual success. It envisages a future where data-driven applications can help organisations increase efficiency and provide better services over time. Furthermore, it seeks to open up opportunities to people around the world by providing AI tools that are intelligent, affordable and secure. In this way, Neuroflow strives to make connections between individuals, machines and systems that provide meaningful outcomes for consumers all over the globe.
Through its innovative partnerships with organisations such as Google Cloud Platform, OpenText and Microsoft, Neuroflow is contributing valuable research insights into genuine AI solutions that can drive transformation across sectors such as:
banking
healthcare
transport & logistics
retail & fashion
business process outsourcing
3D printing & personalization industries.
By utilising sophisticated machine learning methods that enable powerful decision-making from vast volumes of real-time data from connected devices across all industries – Neuroflow provides enterprises with the power of change needed for long term success.
Neuroflow's AI Technology and Applications
Neuroflow is a cutting-edge startup focused on artificial intelligence (AI). AI technology has become increasingly important in recent years, and Neuroflow's AI technology is helping to revolutionise how people interact with computers.
Neuroflow's advanced AI technology can detect patterns, react to them, and optimise its decisions over time, just like humans do. Neuroflow's AI technology solves complex problems that would otherwise be too difficult for humans or computers to tackle alone. For example, Neuroflow's AI can analyse large volumes of data quickly and accurately, perform predictive analytics to determine the right course of action or provide recommendations based on customer preferences. The company also offers real-time analytics capabilities that help users identify problems with their systems and implement solutions instantly.
In addition, Neuroflow has developed algorithms that can detect anomalies to prevent fraud and optimise cybersecurity. The company also provides machine learning tools that enable developers to easily create AI-based applications with minimal effort. Finally, the company is developing an explainable AI platform which will allow users to understand why an algorithm made a certain decision for them to better accommodate it into their software stack.
By leveraging its advanced AI technologies, Neuroflow continues to be at the forefront of advancing the future of machine intelligence and automation. Through its innovative software suite and powerful algorithms, this startup is transforming how people interact with machines in revolutionary ways from security monitoring and fraud detection to predictive analytics and recommendation engines. As such, Neuroflow continues driving forward new opportunities for computerised decision making processes powered by artificial intelligence—ultimately bringing us closer than ever before towards creating intelligent machines.
Neuroflow's Plans for The Future
Neuroflow, an AI company focused on revolutionising healthcare, is an innovative technology with plans to continue development, adoption, and expansion. The company leverages the power of deep learning, cognitive computing techniques and non-linear statistical methods to design personalised treatments for mental health conditions. Neuroflow's ambition is that deep learning technology can recognize subtle patterns in unstructured data and enable providers to better understand their patient's condition in ways never before.
In its near plans, Neuroflow seeks to achieve the following advances:
Improve current models using stronger data analysis techniques.
Grow its presence in the healthcare industry through strategic partnerships with pharmaceutical companies and providers.
Create new products tailored to individual provider needs.
Expand its services beyond mental health conditions by leveraging AI models trained on larger datasets.
Enhance data privacy measures for better protection of both user information and compliance with applicable legislation/regulation.
NeuroFlow is determined to make a meaningful impact in the medical space utilising AI technology; continued progress will depend largely on expanding support from partners within the industry and continuing investments from external parties invested in its mission.
Conclusion
Neuroflow, with its impressive AI technology, has managed to raise $20M in investments from top venture capitalists. With this new funding, Neuroflow is positioned to be a major player in global AI.
This article has explored all the benefits of Neuroflow's AI technology, including its ability to reduce cognitive biases, enhance customer engagement, and automate mundane tasks. With these advantages and more, the future of Neuroflow's AI technology looks promising.
Summary of Neuroflow's AI Technology
Neuroflow's Artificial Intelligence (AI) technology remains at the forefront of cutting-edge medical innovation in the healthcare industry. The platform is designed to provide clinicians and administrators with a comprehensive suite of AI-driven analytics and decision support tools tailored to their requirements. Utilising all of their collected data and established methods, Neuroflow assists clinicians in optimising patient care pathways and improving administrative processes for a smoother experience for providers, healthcare professionals, and patients.
Neuroflow's AI technology has already revolutionised many areas of healthcare, including:
providing precise diagnostics and effective disease management;
identifying Risks such as postoperative complications;
improving efficiency within hospitals by predicting overcrowding or demand change;
assisting in the treatment plan tailoring that helps improve health outcomes, reduce length of stay/emerge times, reduce readmissions;
supporting cost effective care planning through evidence-based methods;
offering a comprehensive dashboard that shows detailed metrics such as key performance indicators (KPIs);
providing clinicians with insight into their performance & efficiency via an interactive dashboard interface & real-time analytics features & much more.
The potential applications of Neuroflow's AI technology are endless. With its focus on evidence-based practice & its constant development roadmap, it promises to revolutionise the way medical professionals deliver services throughout the world for years to come. With this in mind, it is clear to see how Neuroflow's AI platform can make significant improvements in achieving better patient outcomes and lead to more efficient use of resources by streamlining clinical operations overall.
Neuroflow's Potential Impact on The AI Industry
Neuroflow has the potential to revolutionise the way companies use data analytics and machine learning. With its innovative predictive capabilities, Neuroflow positions itself as a leader in artificial intelligence. In addition, the company's commitment to open-source development and collaboration with industry peers is an important part of its ongoing success.
Neuroflow's combination of automated process routing, predictive analytics and robust software development tools can help organisations put effective AI strategies into practice quickly and effectively. As a result, businesses will be able to gain more insights into their customers' needs, process data faster and better align their products with their audience's demands. In addition, Neuroflow can provide companies with a cost-effective means of adjusting processes on-the-fly while simultaneously increasing the accuracy of their results.
The potential impact of Neuroflow on the AI industry is tremendous. By accelerating organisational decision making through more insightful reporting; impacting customer experience; optimising operations; streamlining production processes; reinforcing compliance requirements; and reducing costs – this platform is sure to have an enormous effect in decreasing time to market for new initiatives while achieving peak efficiency across industries. As Neuroflow continues to provide invaluable solutions for better utilisation within artificial intelligence applications, its enduring relevance in this field will increase dramatically over time.
Impact of Neuroflow's $20M Funding Round
NeuroFlow's recent $20M funding round has been a breakthrough for the innovative AI technology company. This investment will significantly impact NeuroFlow's future development, allowing them to expand operations and fund research into new applications of AI and machine learning technologies.
The additional resources will enable NeuroFlow to develop products with greater speed and efficacy than ever before, powering a new generation of intelligent machines that can accurately predict user behaviour, improve customer experiences, and find ever-better solutions to difficult problems. Additionally, this funding will help NeuroFlow increase its presence in the market by developing partnerships with global companies that can benefit from utilising the advanced capabilities of AI technology.
NeuroFlow's cutting-edge technologies are already helping customers in healthcare, logistics, manufacturing, retail, finance and more industries to gain deeper insights into their highest value customers and optimise their operational workflows through predictive analytics. With additional resources provided by this funding round, NeuroFlow can bring their innovative solutions to even more industries which could lead to economic growth on a global scale.
Overall, NeuroFlow's $20M funding round is sure to have far reaching implications for both the company and the tech industry. It is an exciting time for AI technology as we look forward to all the possibilities that this new influx of resources will open up shortly.
tags = neuroflow startup, applied ai, patients with behavioral health cnditions treatment, network of care providers, neuroflow series magellan healthwiggersventurebeat, neuroflow ai series healthwiggersventurebeat, neuroflow ai 20m series healthwiggersventurebeat, neuroflow 20m series magellan healthwiggersventurebeat, neuroflow 20m series healthwiggersventurebeat, growth in telehealth adoption, medical professionals online consult, neuroflow virtual checkup