Can You Take Chromium and Magnesium Together? The Surprising Truth!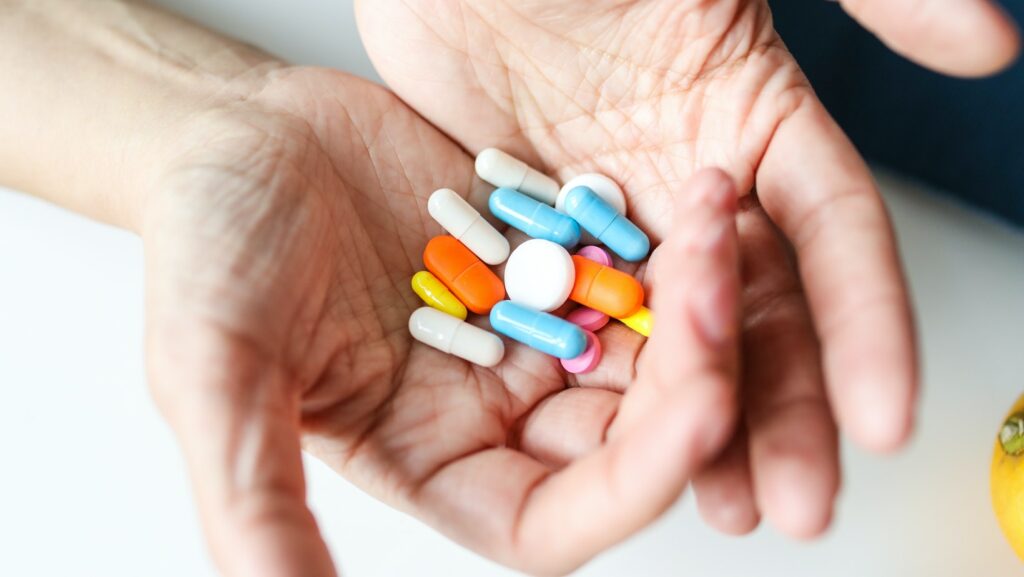 Wondering if it's safe to take chromium and magnesium together? Well, let me shed some light on this topic. Chromium and magnesium are two essential minerals that play important roles in our body's functioning. While they can be taken simultaneously, there are a few considerations to keep in mind.
The Benefits of Taking Chromium and Magnesium Together
When it comes to our health, we're always on the lookout for ways to optimize our well-being. One question that often arises is whether it's safe and beneficial to take certain supplements together. Today, let's explore the benefits of combining chromium and magnesium in your daily routine.
Improved Blood Sugar Control
One of the key advantages of taking chromium and magnesium together is their potential impact on blood sugar control. Chromium plays a vital role in enhancing insulin sensitivity, enabling our bodies to effectively regulate glucose levels. When combined with magnesium, which also aids in glucose metabolism, these two minerals may work synergistically to support healthy blood sugar levels.
Enhanced Bone Health
Another compelling reason to consider combining chromium and magnesium is their positive influence on bone health. Magnesium is crucial for maintaining strong bones by aiding in calcium absorption and utilization. Chromium, on the other hand, has been linked to improved bone mineral density. By incorporating both minerals into your supplement regimen, you may promote optimal bone health as you age.
Boosted Energy Levels
Feeling sluggish or fatigued? The combination of chromium and magnesium might just be what you need to revitalize your energy levels. Both minerals play a crucial role in energy production within our cells. Chromium helps regulate glucose metabolism, providing a steady supply of fuel for energy production. Meanwhile, magnesium contributes to over 300 biochemical reactions involved in energy synthesis. Together, they can help combat fatigue and support overall vitality.
Incorporating chromium and magnesium into your daily routine can offer a range of benefits for your overall well-being. However, it's important to note that individual needs may vary, so consulting with a healthcare professional before starting any new supplement regimen is always advisable.

Can You Take Chromium and Magnesium Together
When it comes to our overall health and well-being, understanding the role of different nutrients is crucial. In this section, we'll delve into the role of chromium in the body and explore any potential interactions between chromium and magnesium.
Potential Interactions between Chromium and Magnesium
Chromium and magnesium are both essential minerals that play important roles in various bodily functions. While they have distinct roles, there is some evidence suggesting a potential interaction between these two minerals.
Chromium is involved in carbohydrate metabolism, insulin regulation, and maintaining healthy blood sugar levels. It works alongside insulin to facilitate glucose uptake by cells. On the other hand, magnesium supports over 300 enzymatic reactions in our bodies, including energy production, muscle function, and bone health.
Some studies suggest that adequate magnesium levels may enhance the effectiveness of chromium when it comes to regulating blood sugar. However, more research is needed to fully understand the nature of their interaction.
Recommended Dosage of Chromium and Magnesium
The recommended daily intake for chromium varies depending on factors such as age and gender. For adults aged 19-50 years old, the recommended dietary allowance (RDA) for chromium ranges from 25 to 35 micrograms per day for women and men respectively.
As for magnesium, adult males typically require around 400-420 milligrams per day while adult females need approximately 310-320 milligrams per day.
It's important to note that individual needs may vary based on factors like activity level, overall health status, or specific medical conditions. Therefore, consulting with a healthcare professional or registered dietitian can help determine your specific requirements for both chromium and magnesium supplementation if necessary.
Possible Side Effects of Taking Chromium and Magnesium
While both chromium and magnesium are generally safe to consume through food sources or supplements when taken within recommended dosages, excessive intake can lead to certain side effects.
In some cases, excessive chromium supplementation can cause gastrointestinal discomfort, headaches, or skin reactions. High doses of magnesium may lead to diarrhea, stomach cramps, and nausea. It's important to follow dosage guidelines and avoid exceeding the recommended intake unless advised by a healthcare professional.
If you're considering taking chromium and magnesium supplements together or have any concerns about potential interactions, it's always best to consult with your healthcare provider before starting any new supplementation regimen.
Remember that maintaining a balanced diet rich in nutrient-dense foods is the foundation for obtaining essential minerals like chromium and magnesium. Supplementation should be approached with caution and under professional guidance when necessary.