Can You Take Claritin And Dayquil Simultaneously?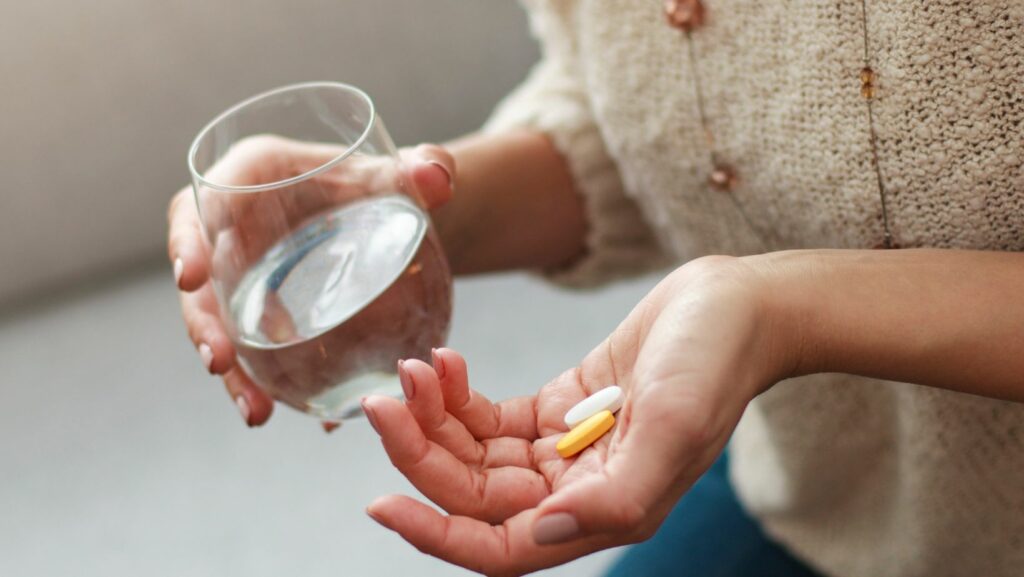 Can You Take Claritin And Dayquil
Can you take Claritin and DayQuil together? This is a common question for those seeking relief from allergy symptoms and cold or flu symptoms at the same time. As an expert, I'll provide some insights to help clarify this situation.
Both Claritin and DayQuil are over-the-counter medications that serve different purposes. Claritin is an antihistamine used to relieve allergies such as hay fever, while DayQuil is a combination of ingredients designed to alleviate multiple cold and flu symptoms, including congestion, coughing, and sore throat.
When it comes to taking these two medications together, it's important to consider their active ingredients. Mixing certain antihistamines with other drugs can potentially lead to unwanted side effects or interactions. Therefore, it is generally advised to consult with a healthcare professional or pharmacist before combining any medications.
In summary, while both Claritin and DayQuil can be effective in relieving specific symptoms, caution should be exercised when considering taking them together. It's always best to seek professional advice before combining any medications in order to ensure your safety and avoid potential complications.
The Difference Between Claritin and DayQuil
When it comes to choosing the right medication for your symptoms, understanding the difference between Claritin and DayQuil is essential. While both are commonly used to alleviate cold and allergy symptoms, they have distinct characteristics that set them apart. Let's dive into the specifics:
Active Ingredients: The main difference lies in their active ingredients. Claritin contains loratadine, which is an antihistamine that works by blocking the effects of histamine in the body. On the other hand, DayQuil combines three active ingredients: acetaminophen (a pain reliever and fever reducer), dextromethorphan (a cough suppressant), and phenylephrine (a nasal decongestant).
Symptom Relief: Claritin primarily targets allergy symptoms such as sneezing, runny nose, itching, and watery eyes caused by seasonal allergies or hay fever. It provides long-lasting relief without causing drowsiness for most individuals. In contrast, DayQuil is designed to provide temporary relief from multiple cold symptoms like coughing, congestion, sore throat, headache, minor aches and pains, and fever.
Dosage Frequency: Another significant difference lies in how often these medications should be taken. Claritin typically requires once-daily dosing to maintain its effectiveness throughout the day. However, DayQuil may need to be taken every four hours depending on individual needs or as directed by a healthcare professional.
Side Effects: Like any medication, both Claritin and DayQuil can potentially cause side effects although they are generally well-tolerated when used as directed. Common side effects of Claritin may include headache or drowsiness (although this occurs less frequently with non-drowsy formulas), while common side effects of DayQuil may include nervousness or increased heart rate due to the presence of a decongestant.
Interactions and Precautions: It's important to be aware of potential drug interactions and precautions when taking these medications. Claritin may interact with certain medications, such as those used to treat fungal infections or HIV, so it's crucial to consult with your healthcare provider if you're on any other medications. DayQuil, being a combination medication, may also have interactions and precautions that should be considered before use.
Remember, always read and follow the instructions on the product packaging or consult with a healthcare professional if you have any concerns or questions about using Claritin or DayQuil. Understanding their differences can help you make an informed decision based on your specific symptoms and needs.
In conclusion, while both Claritin and DayQuil aim to provide relief from cold and allergy symptoms, they differ in terms of active ingredients, symptom relief focus, dosage frequency, side effects, interactions, and precautions. By understanding these distinctions, you can choose the right medication for your specific needs.