Dessert Diaries: Sharing Our Favorite Sweet Recipes
Welcome to our dessert diaries. Have you ever craved something sweet but weren't sure what dish to make? Or have you wanted to challenge yourself and try some unique recipes that your friends and family will enjoy? Well, here in the desert diaries, we will explore all the delicious possibilities of sweet treats worldwide.
Join us on this exciting journey as we share our favorite recipes, tips, tricks, and secrets so that no matter what mood or occasion (or whether it's just for fun), there will always be a yummy dessert ready. So let's get baking.
California Cookies
Dessert diaries never looked so delightful as we explored our latest scrumptious obsession – California cookie delivery. As you nibble on these heavenly treats, you'll find them oozing with ooey-gooey chocolate chips that perfectly complement their tender dough. What makes these Californian gems oh-so-special, however, is the touch of zesty orange zest and a passionate sprinkle of sea salt that dances atop each irresistible mouthful.
As you embark on the joyous journey of preparing this beloved sweet recipe, prepare for a whirlwind of delightful textures and flavors that come together in a harmonious medley. Sharing this delectable slice of our dessert diaries, we invite you wholeheartedly to bake your way to happiness with these unique California cookies.
Chocolate Chip Cookie Crumble
The iconic chocolate chip cookie is an all-time classic. Its warm, inviting, crumbly texture and sweet flavor that melts in your mouth make it a universal favorite we can't get enough of. The Chocolate Chip Cookie Crumble recipe shared here perfectly satisfies any craving for something sweet and delicious.
To prepare this delightful dessert, you must cream together butter and sugar until light and fluffy, then add eggs one at a time until everything is mixed well. Then fold the dry ingredients, including flour, baking soda, salt, and chocolate chips or chunks. Finally, form into 1 ½ – 2 inch balls onto parchment paper-covered baking sheets, leaving about 2 inches between each cookie ball. Bake for about 10 minutes, or until golden brown, and let cool for a few minutes before enjoying.
Chocolate Brownie Delight
Who can resist the ooey-gooey goodness of a rich, delicious chocolate brownie? Not us! Our Chocolate Brownie Delight recipe will bring everyone to the table and leave them wanting more. It starts with melting butter and dark chocolate together in a double boiler over medium heat until smooth. Then remove from heat and stir in sugar, eggs, flour, and cocoa powder.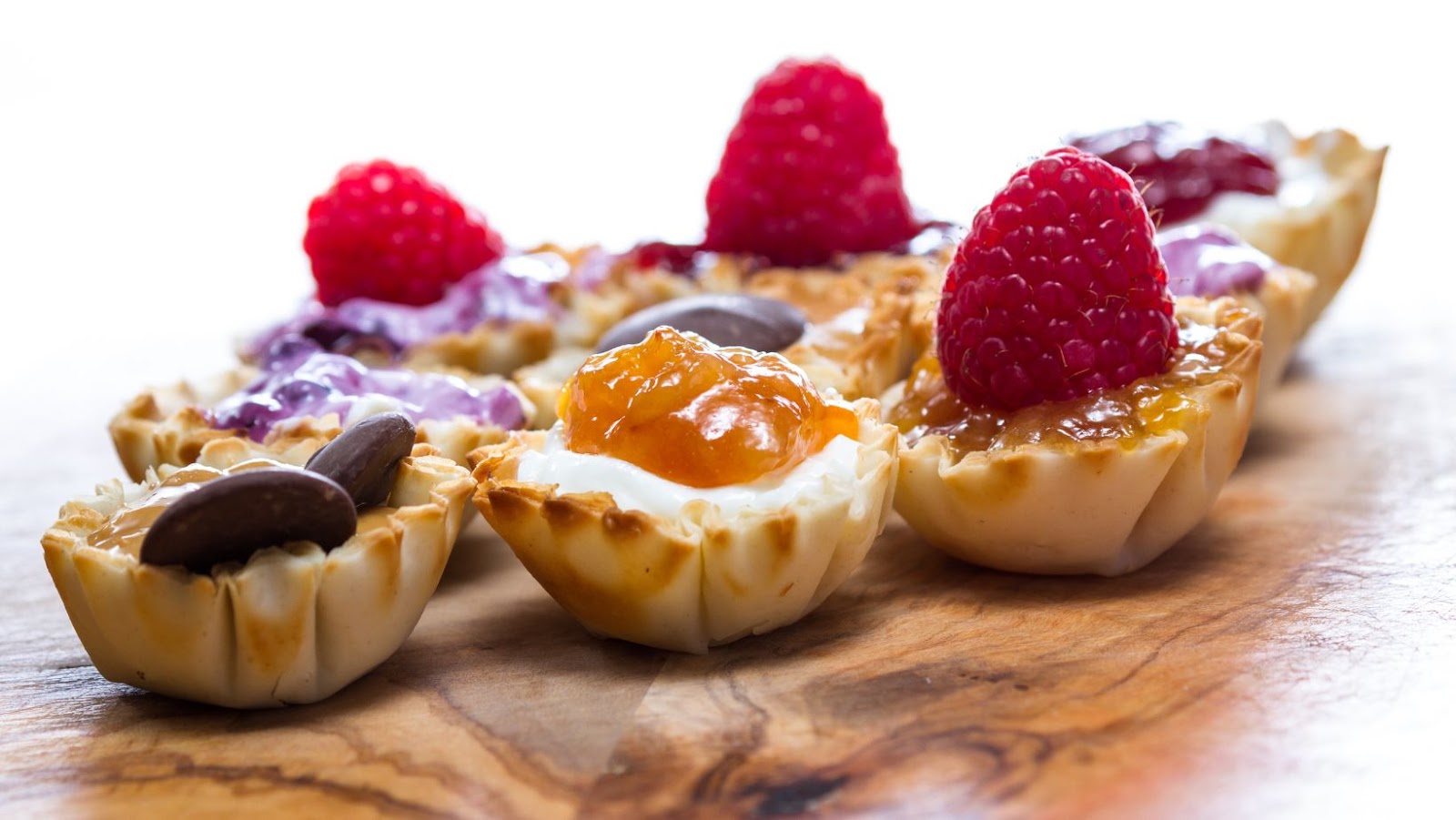 Pour the mixture into a greased baking pan lined with parchment paper and bake for about 25 minutes until the edges are set but the center still looks slightly wet. Allow cooling completely before slicing into bars or squares for serving. Regarding dessert diaries – this is truly one of our favorites.
Apple Cake With Cream Cheese Frosting
Apple cake is a classic country favorite that never displeases. Our version takes this timeless dish one step further with a creamy, dreamy cream cheese frosting that elevates the traditional flavors of our dessert diaries. Preheat the oven and then grease and flour an 8-inch round cake pan.
In a mixing bowl, cream together butter, sugar, and eggs until light and fluffy before adding grated apples, baking soda, salt, and cinnamon. Fold in melted chocolate chips for added flavor if desired. Pour into prepared pan and bake for about 30 minutes or until the toothpick inserted comes out clean. Cool completely before spreading on cream cheese frosting. Slice into wedges for serving, and enjoy.
Coconut Macaroon Stack
A seemingly simple treat, the Coconut Macaroon Stack is sure to impress with its flavors and textures. This unique addition to our dessert diaries consists of a layer of sweetened coconut, followed by a buttery macaroon crust, topped off with a caramel sauce.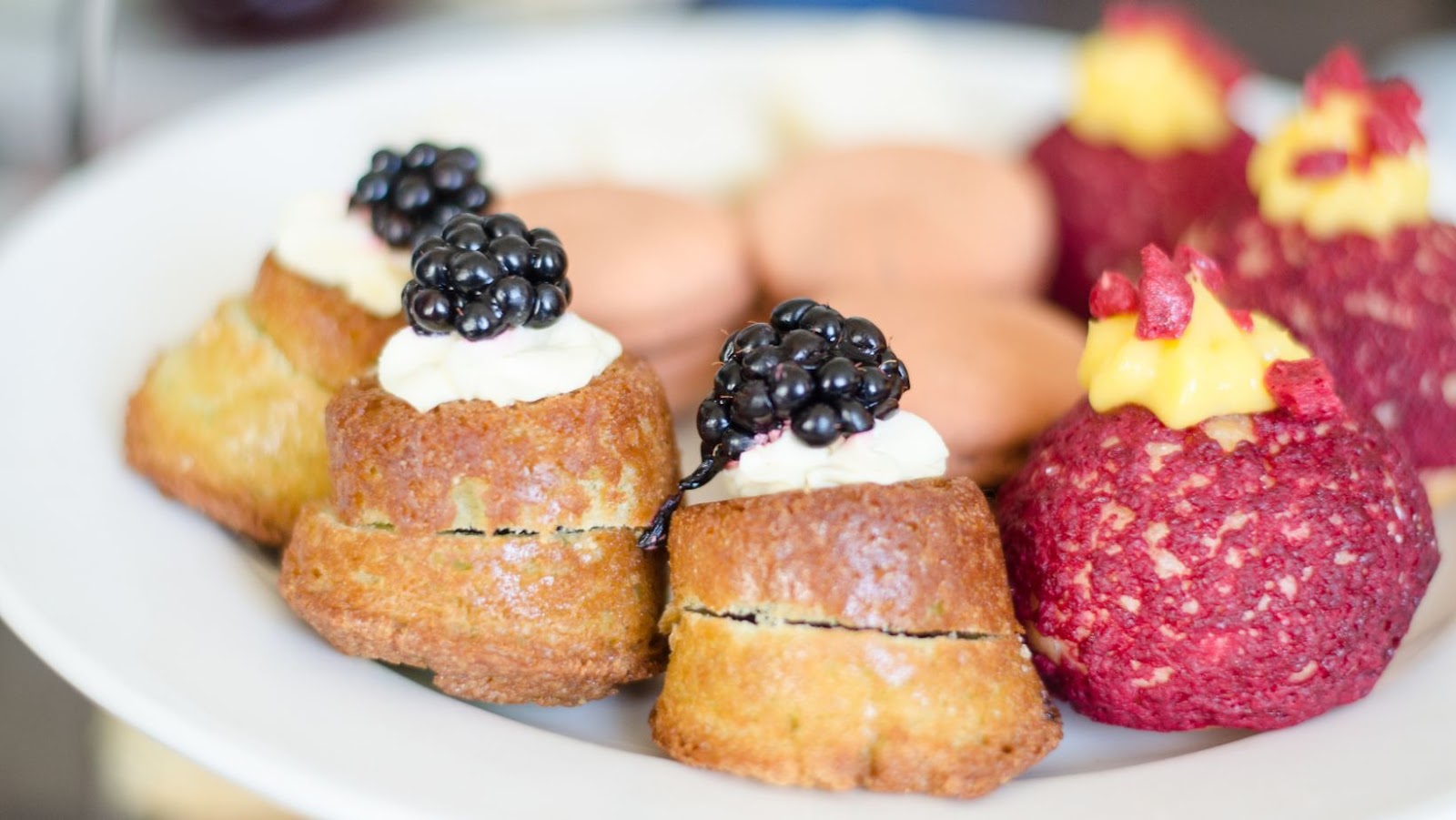 Preheat the oven and line the baking sheet with parchment paper to prepare. Mix the shredded coconut, condensed milk, and vanilla extract in a bowl until well combined before adding egg whites one at a time. Use an ice cream scoop or spoon to form 2-inch balls out of the mixture onto the prepared baking sheet, then flatten each mound slightly using your fingertips or the back of the spoon. Bake for 10 minutes or until golden brown on top; cool completely before transferring to a serving dish and topping with caramel sauce.
Strawberry And Cream Tarts
Tarts are the perfect way to showcase seasonal fruits with a delicious and elegant presentation. We love our Strawberry and Cream Tarts recipe for its balance of sweet strawberries, creamy filling, and buttery pastry crust. Preheat the oven and prepare tart shells according to the instructions on the package – or make your own using flour, butter, and a pinch of salt.
Then spread a layer of softened cream cheese onto the bottom, followed by diced strawberries. Bake tarts until golden brown and let cool completely before serving. Enjoy this delicious dessert dairy treat anytime for an added touch of sophistication.
Chocolate Truffle Tartlets
Chocolate truffle tartlets are a delightful bite-sized treat that will satisfy even the most discerning sweet tooth. Our version starts with a simple pastry crust made of flour, sugar, and butter that is then baked in mini muffin tins for about 10 minutes until golden brown.
Meanwhile, melt dark chocolate, cream, and butter together over low heat in a double boiler until smooth. Fill each tartlet with an equal amount of melted chocolate before it cools at room temperature. Serve with fresh berries or lightly dusted powdered sugar for added sweetness – we promise they won't last long.