Learn The Truth: Can You Take Xanax And Zoloft?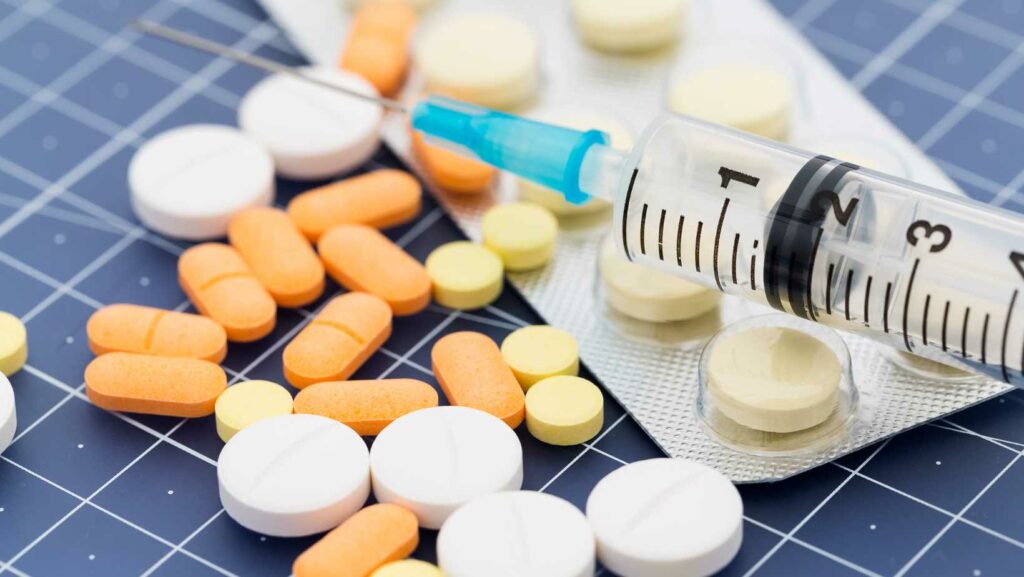 Wondering if it's safe to take Xanax and Zoloft together? Let me shed some light on this topic. While I am not a medical professional, I can provide some general information based on research and expert guidance. It's crucial to consult with your healthcare provider for personalized advice.
Xanax (generic name alprazolam) is a benzodiazepine primarily prescribed for anxiety disorders, while Zoloft (generic name sertraline) belongs to a class of medications called selective serotonin reuptake inhibitors (SSRIs), commonly used to treat depression and anxiety. Both drugs work in different ways but have the potential to affect the central nervous system.
Understanding Xanax And Zoloft: What Are They?
How Does Xanax Work?
When it comes to the treatment of anxiety disorders, Xanax is a commonly prescribed medication. It belongs to a class of drugs called benzodiazepines, which work by enhancing the effects of a neurotransmitter in the brain known as gamma-aminobutyric acid (GABA). GABA helps calm down excessive brain activity, resulting in feelings of relaxation and reduced anxiety. By increasing GABA levels, Xanax can help alleviate symptoms such as restlessness, racing thoughts, and panic attacks.
Understanding the Mechanism of Zoloft
Zoloft falls under the category of selective serotonin reuptake inhibitors (SSRIs) and is primarily used to treat depression and certain anxiety disorders. Unlike Xanax, which acts on GABA receptors, Zoloft works by affecting serotonin levels in the brain. Serotonin is another neurotransmitter involved in regulating mood. By blocking its reabsorption into nerve cells, Zoloft increases serotonin availability in the brain. This leads to improved mood stability and alleviation of depressive symptoms.
Can Xanax and Zoloft be Taken Together?
The simultaneous use of Xanax and Zoloft is a topic that requires careful consideration due to potential interactions between these medications. Both drugs have an impact on specific neurotransmitters within the brain but through different mechanisms. Combining them may lead to an increased risk of side effects or adverse reactions.
It's crucial for individuals considering taking both medications together to consult with their healthcare provider or psychiatrist who can assess their unique situation. They will evaluate factors such as medical history, current symptoms, and other medications being taken before making an informed decision about whether combining Xanax and Zoloft is appropriate.
Remember that self-medication or adjusting medication regimens without professional guidance can be risky. It's always best to seek expert advice from your healthcare provider to ensure your treatment plan is safe and effective.

Can You Take Xanax And Zoloft
In conclusion, while Xanax and Zoloft are both commonly prescribed medications for anxiety and depression, they work through different mechanisms in the brain. Taking these medications together should only be done under the guidance of a healthcare professional who can assess the potential risks and benefits based on individual circumstances. It's essential to prioritize safety and follow medical advice when considering combinations of prescription medications. Can You Take Xanax and Zoloft: Potential Risks and Side Effects of Combining the Two
Taking medications like Xanax and Zoloft together is a common concern for individuals who may require treatment for anxiety and depression simultaneously. However, it's important to understand the potential risks and side effects associated with combining these two medications.
Increased Sedation: Combining Xanax (a benzodiazepine) with Zoloft (a selective serotonin reuptake inhibitor – SSRI) can lead to increased sedation. Both drugs have a calming effect on the central nervous system, so taking them together can intensify this sedative effect. This may result in drowsiness, impaired coordination, difficulty concentrating, or even memory problems.
Respiratory Depression: Another risk of combining Xanax and Zoloft is respiratory depression. Both medications can suppress breathing when taken individually, but when used together, they may further depress the respiratory system. This effect is more concerning in individuals with pre-existing respiratory conditions or those who are elderly.
Drug Interactions: Xanax and Zoloft can interact with each other due to their impact on certain enzymes responsible for drug metabolism in the liver. When combined, these interactions can affect how quickly or slowly each drug is broken down by the body. This may lead to higher levels of one or both drugs in the bloodstream, potentially increasing the risk of adverse effects.
It's crucial to consult your healthcare provider before considering any changes to your medication regimen or combining Xanax and Zoloft. They will be able to evaluate your specific situation, discuss potential risks, and determine the most appropriate treatment plan for you.
In conclusion, while taking Xanax and Zoloft together may be necessary in some cases, it's important to be aware of the potential risks and side effects associated with their combination. Regular communication with your healthcare provider is essential to ensure your safety and well-being throughout your treatment journey.