Red Light Therapy For Melasma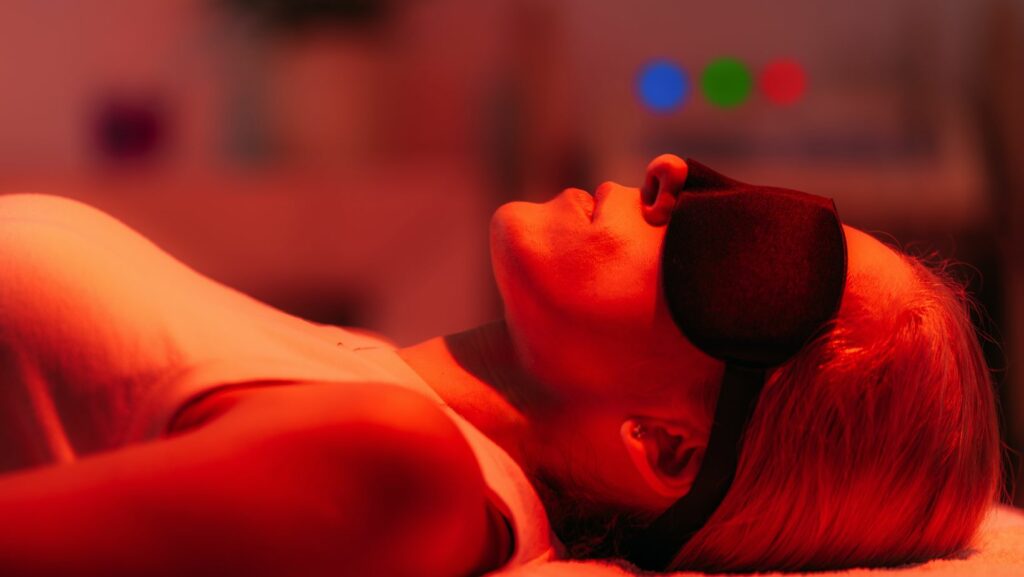 Melasma is a common patch of discoloration on the skin that is most likely caused by ultraviolet rays or hormonal imbalances. It is quite known to show up more often on the face than other parts of the body, especially in women.
Luckily, melasma can easily be treated with controlled red light therapy treatments. Not only is it a safe form of treatment, but it also helps fade, reducing the appearance and promoting healing of the discolored cell from within. It also promotes collagen production and reduces inflammation, both of which can be triggers for melasma.
Therefore, red light therapy for melasma has become quite popular because of its safe and reliable effects, as explained in the article below.
How Red Light Therapy Helps With Melasma?
Melasma is a common condition of the skin that can be treated in a number of different ways. Whether you opt for oral or topical ointments or treatments, the safest way to contain this situation is by opting for red light therapy.
Red light therapy helps the skin in a number of ways, including treating melasma. Some of the ways it affects melasma are as mentioned below –
Reduced Inflammation
Inflammation caused to the skin at one point could possibly lead to the appearance of discoloration through the skin. This discoloration could be the result of a skin condition known as melasma. If you experience a certain area remaining consistently inflamed, it is likely that melasma will appear on that site. Luckily, red light therapy is known to immensely help the skin by reducing inflammation, therefore reducing the appearance of melasma as well.
Containing the inflammation on the skin can drastically help prevent melasma from getting worse in size and discoloration. Opting for red light therapy can help lighten the appearance of melasma while ensuring zero irritation because of it. Red light therapy also penetrates multiple layers deep within the skin and targets the site of melasma, promoting healing from within.
Enhanced Circulation
Improved blood circulation is an amazing way to help prevent melasma development from getting any worse. Melasma is the result of cells being overly active and producing too much pigment than needed in your body. These overactive cells in the body can cause a varying shade of discoloration to appear throughout the body, especially the face, which can get progressively worse over time. Luckily, red light therapy can come in handy and be useful in treating this condition.
Although overactive cells are responsible for discoloration, enhanced blood circulation can help deliver oxygen to the cells just as needed without triggering activity. Red light therapy can easily cause the blood to circulate through the body, cause the skin to appear flush, and prevent stimulating the activity of the cells.
Boosted Collagen Production
Collagen is primarily responsible for elasticity, skin appearance, and even a role in helping discoloration fade away. Melasma can appear in patches all over the body in varying shades of brown, blue, and gray. Boosted collagen production can help speed up the process of fading melasma of any shade, color, and texture. Apart from aiding in the process of fading, collagen also repairs the area with melasma, which is highly sensitive.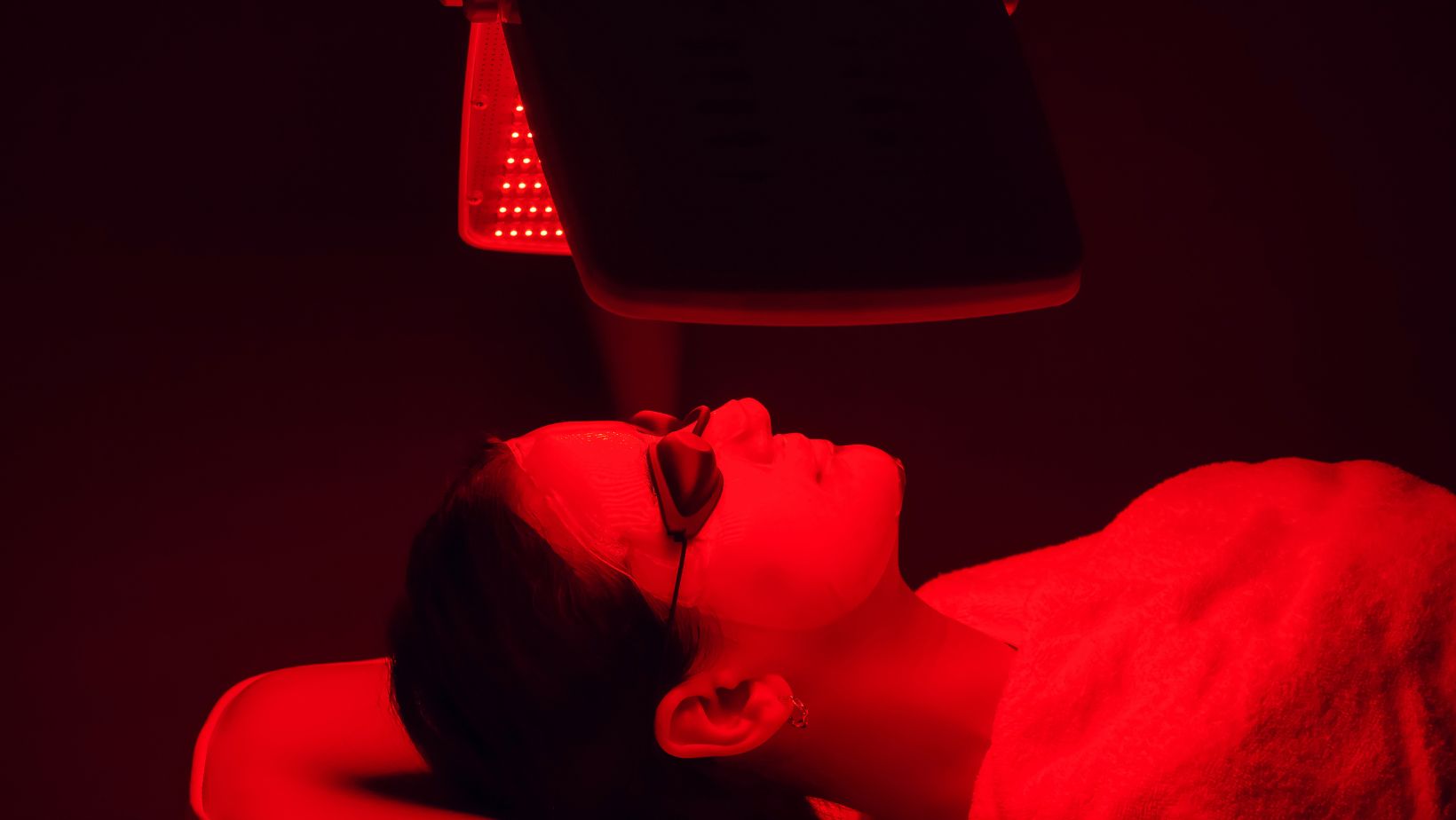 Red light therapy is proven to boost collagen production by a few times, which allows the skin to retain its firmness. Added collagen production provides structure and strength to the skin and prevents the skin from appearing saggy due to melasma. Collagen causes the skin to remain firm to prevent hyperpigmentation caused by melasma and other sources from appearing.
Evens Out Skin Tone And Texture
Red light therapy is one of the most sought-after and safest forms of treatment for melasma. This is because red light therapy actively causes a spike in cellular activity on the skin, which leads to better blood flow. Naturally, better flow results in a flushed appearance on the skin. The accelerated activity of the cell causes the discolored cell with the pigmentation to wear off and promotes the growth of healthy and even cells.
Red light allows the skin to regenerate in a healthy manner, which allows the skin on the surface to appear healthy and youthful. It is also known to heavily impact the appearance of skin texture, including melasma and its hyperpigmentation. Whether your melasma appears gray, brown, blue, or even freckle-like, all of these can be evened out with red light therapy sessions.
Promotes Healing
Red light therapy is widely renowned for its amazing benefits on the skin, along with promoting healing without any side effects. Whether you are treating melasma in the initial stage of appearing or years after it showed up, red light therapy can be quite helpful in terms of helping reduce its appearance. Even If you are currently using topical creams or ointments, you can easily combine a red light therapy session in your skincare regime. This will act as an additional step towards healing the skin without interrupting the process.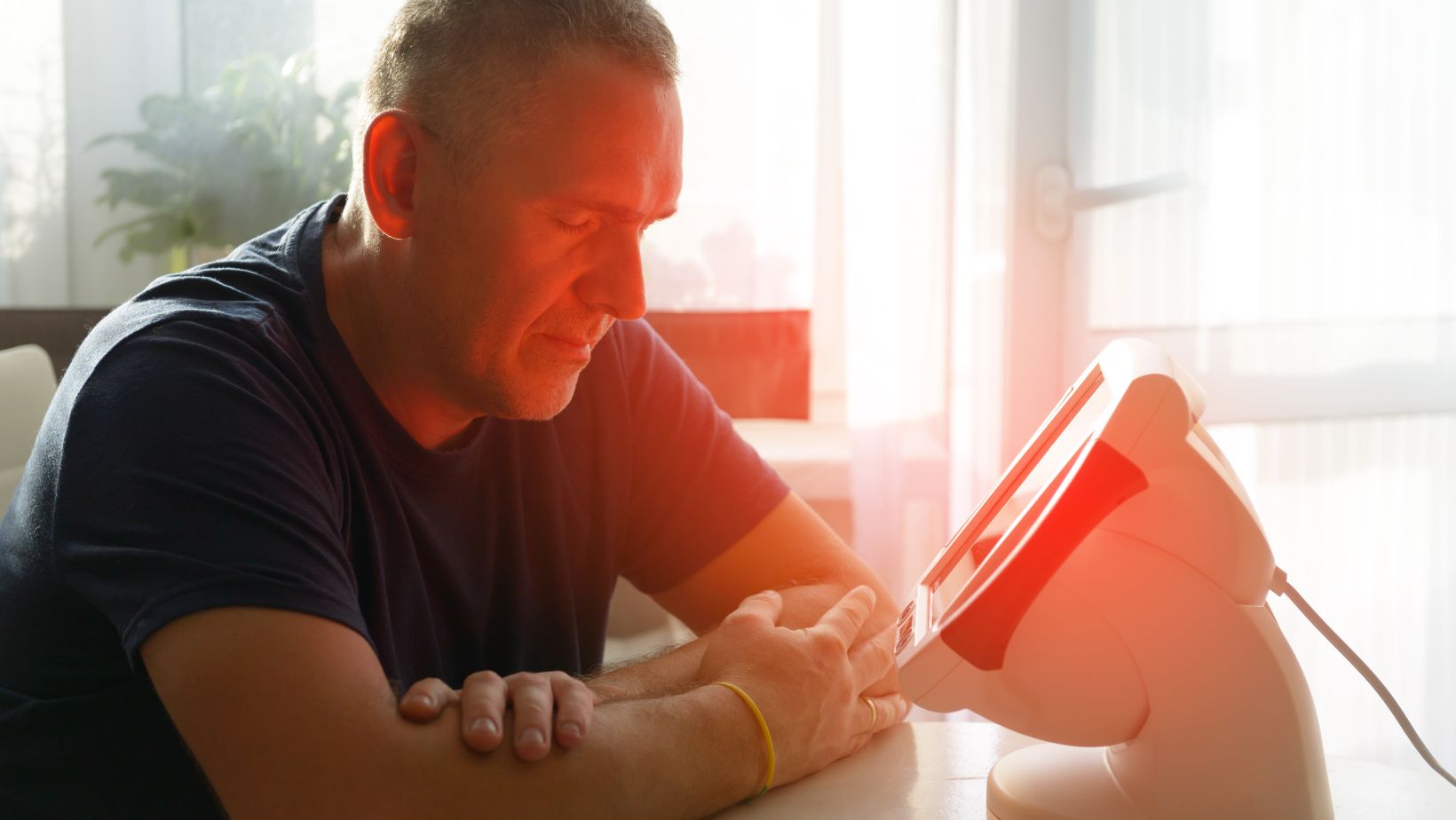 However, it is important to start at a low level of red light initially in order to promote proper healing of the skin. A few times a week, for roughly 15-30 minutes, should be enough to help heal your skin without affecting your melasma.
Controlled Cellular Repair
One of the best ways red light affects our skin is by penetrating deep within the layers of skin. Based on how severe your melasma is, you can easily choose to adjust the wavelength, frequency, and intensity of the light. This means if your melasma is vague and on the surface of the skin, you can opt for low-level red light. This will allow the light to penetrate just enough below the skin surface and promote surface cellular repair.
On the contrary, if your melasma is covering a large area of skin and is visually much more prominent, you could opt for a high frequency and wavelength of red light therapy. High-level red light therapy will allow the light to penetrate multiple layers deep within the skin. Therefore promoting safe cellular repair and reducing the appearance of melasma.
Bottom Line
Red light therapy is widely known for the number of ways it helps the skin and the body overall without any side effects. Luckily, it has no side effects or poses no detrimental effects, whether treated for the body or the face. One such condition that can be treated with red light therapy is known as melasma. Melasma is when a certain patch of skin becomes discolored and appears to be more sensitive than the rest of the face.
Red light therapy for melasma helps prevent it from getting worse over time and ensures that it does not cause further sensitivity to the skin. Luckily, red light therapy offers a multitude of different benefits to the skin, along with promoting fading of the melasma.