The nutritional content of oatmeal and why it is not keto-friendly.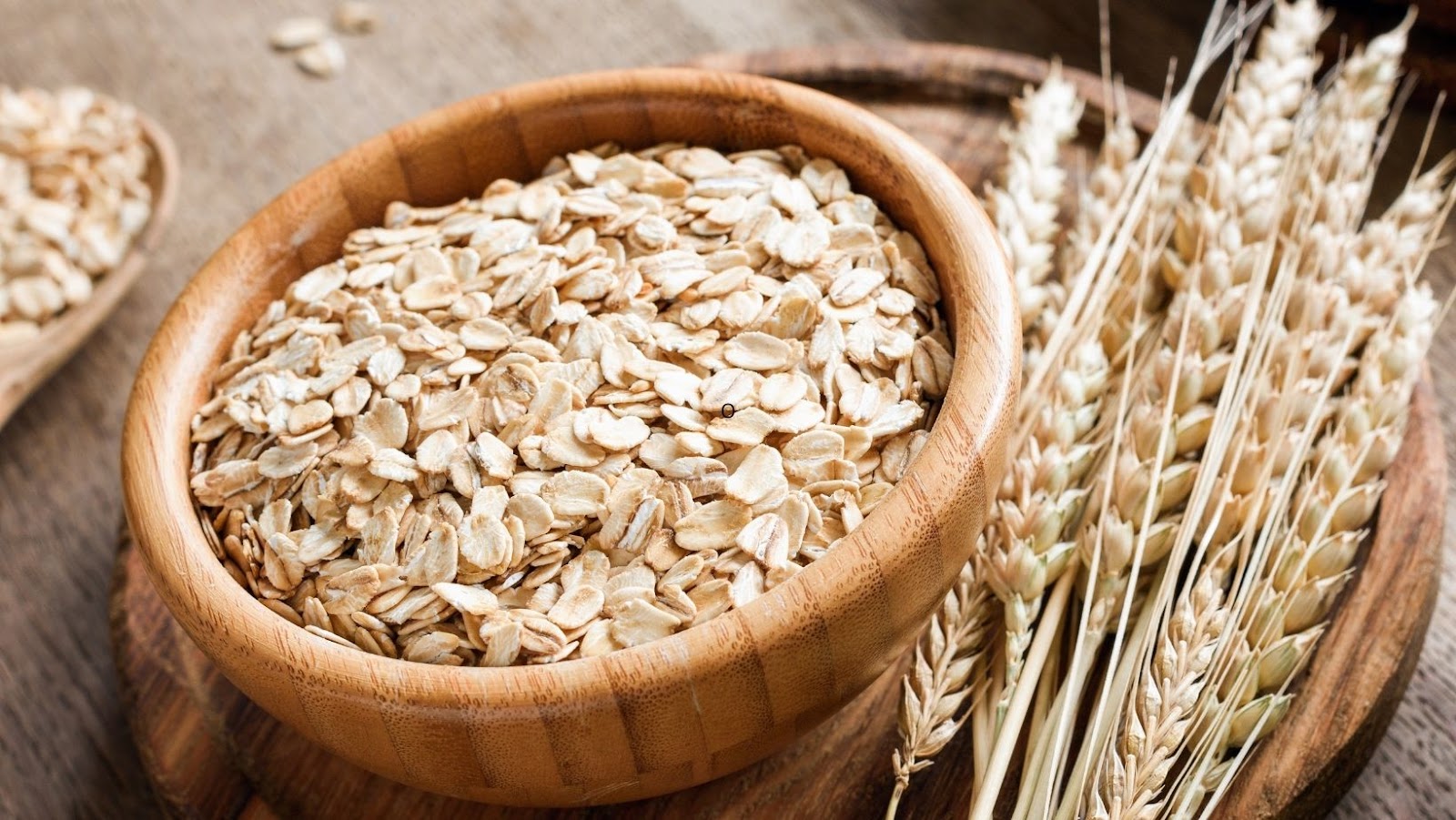 Oatmeal is a popular breakfast cereal made from milled, whole grain oats. It's widely consumed in many parts of the world and can be a quick, nutritious meal. While it has many health benefits, oatmeal isn't suitable as part of a ketogenic diet. This article explains why this is the case and considers alternative foods that can be used instead to help support a low-carb diet.
A ketogenic diet is a high-fat, adequate-protein, very low-carbohydrate way of eating designed to put your body into a state of ketosis. Ketosis occurs when your body begins burning stored fats for energy instead of carbohydrates and sugar after carbs are removed from the diet and replaced with healthy fats. As oatmeal contains more carbohydrates than many other foods, it's not an ideal choice for those following a high-fat low carb diet such as the keto plan.
Why is oatmeal bad on keto diet
Oatmeal is a popular breakfast cereal and often touted for its health benefits. It is a high source of fibre, protein, and carbohydrates. While it can be a healthy addition to your diet, it is not often recommended for those following a strict keto diet. In this article, we'll take a look at the nutritional content of oatmeal and explain why it may not be keto-friendly.
Carbohydrates
Oatmeal is considered high in carbohydrates and not suitable for the ketogenic diet. A half-cup of dry oats contains 27 grams of carbs and around 150 calories. Consuming a larger portion size, such as one cup, will contain 54 grams of carbohydrates and 300 calories. Oatmeal also contains an average of 5 grams of fibre, which is a beneficial nutrient for overall health. It helps to support healthy digestion and can help to reduce hunger cravings due to its ability to make meals more satisfying.
The majority of oatmeal's carbohydrate content is composed of complex carbohydrates, or starches. These starches are much slower burning than simple sugars and will raise blood sugar levels over a longer period of time than say white bread or candy would do. This can be beneficial when trying to feel full longer without spikes in blood sugar levels; however, it can be detrimental when trying to maintain a ketogenic diet where carbohydrate intake needs to remain low at all times.
Proteins
Oatmeal is a popular breakfast choice because it is packed with nutrients, including several proteins. One cup of cooked oatmeal contains 6.5 grams of protein, derived mainly from the oats themselves. The type of oats used to make oatmeal also influences the amount of protein, since rolled oats typically contain more of this nutrient than other types of oats.
Protein serves a variety of essential functions in the body. It is needed for tissue repair, muscle growth and development, and enzyme production, as well as for providing energy and helping to normalise blood sugar levels. Eating enough foods rich in this macronutrient per day can have a positive impact on overall health and wellbeing.
Unfortunately, despite its high protein content, oatmeal is not considered keto-friendly due to its high carbohydrate levels which exceed the 20 – 50 grams threshold for the keto diet. For those following a strict ketogenic diet regime and looking to get their daily recommended intake of proteins without using oatmeal, adding higher protein substitutes such as eggs and cheese may be appropriate alternatives that won't put you out of your macros range.
Fats
When evaluating the nutritional content of oatmeal, it is important to consider the amount of fat. Depending on the type of oatmeal, the fat content can vary considerably. Quick-cooking oats generally have a low-fat content, containing just 2 grams per half cup of dry oats. Steel cut oats contain a slightly higher fat content with 4 grams per half cup and rolled oats are relatively high in fat with 5 grams per half cup.
The amount of fats present in oatmeal is primarily polyunsaturated (PUFA) fats and monounsaturated fats (MUFA). PUFAs are essential fatty acids that the body doesn't produce itself and therefore must be obtained from food sources. MUFAs are also found in micronutrient-dense foods but are not essential to health.
The presence of these fatty acids in oatmeal make it an energy-rich food that can provide long periods of satiety after consumption, making it an ideal breakfast option for those trying to control their weight or prevent diabetes or heart disease. The additional fats help to slow digestion meaning there is less likelihood for insulin spikes seen with high carbohydrate foods like white rice or cereal.
However, due to its content of both PUFAs and MUFAs, as well as other macronutrients such as carbohydrates and proteins, oatmeal does not fit into a ketogenic diet primarily based around fats for caloric intake needs. Therefore consuming this food can break any keto state a person may be attempting to maintain.

Vitamins and Minerals
Oatmeal is a natural source of vitamins and minerals that can be helpful for overall health and wellbeing. Many of the essential vitamins and minerals in oatmeal are B vitamins, magnesium, phosphorus, zinc, iron, potassium and calcium. Oatmeal contains both soluble fibre (beta-glucan) and insoluble fibre which helps to regulate digestion. Beta-glucan can help to reduce cholesterol levels in the blood by binding to bile acids produced by the liver.
However, while oatmeal is an excellent source of these essential vitamins and minerals, its nutritional content makes it a poor choice on the ketogenic diet. The high carbohydrate content of oatmeal may cause blood sugar levels to spike quickly with limited satiety for the amount of carbohydrates consumed. Since ketogenic diets aim for low carbohydrate intake and high fat intake, consuming oatmeal would not provide a beneficial balance for those following such a diet plan.
Why Oatmeal is Not Keto-Friendly
Oatmeal is considered a nutritious food, however, it is not keto-friendly. The main reason for this is because oatmeal is high in carbs and fibre and it is difficult to fit into the macronutrient ratio of the keto diet. Let's take a closer look at the nutritional content of oatmeal and why it is not a keto-friendly food.
High Carbohydrate Content
Oatmeal is a whole grain cereal made from hulled oat groats. Although oatmeal is a nutritious breakfast option, providing soluble fibre and protein, its high carbohydrate content makes it unsuitable for those following the keto diet.
Carbohydrate intake must be closely monitored on the keto diet as carbohydrates are responsible for producing glucose in the body. It is important for those following the keto diet to consume a maximum of 20-50 grams of carbohydrates from their daily food intake to reach and maintain a state of ketosis.
One cup (81 grams) of cooked oatmeal contains 27 grams of carbohydrates. For someone on the keto diet, this amount represents more than half of their entire daily allotment in just one meal. Therefore, replacing traditional oats such as oatmeal with low-carbohydrate options like egg scrambles or high-fat smoothies can help to stick with their daily macros more effectively on the ketogenic diet.
Low Fat Content
Oatmeal is a traditional breakfast food and with good reason, as it is packed with dietary fibres, complex carbohydrates, vitamins, and minerals; however, it is not a good choice for those following the ketogenic ("keto") diet. Keto is a high-fat, moderate-protein and very low-carbohydrate diet that emphasises on the body's ability to burn fat instead of starch or sugar for energy.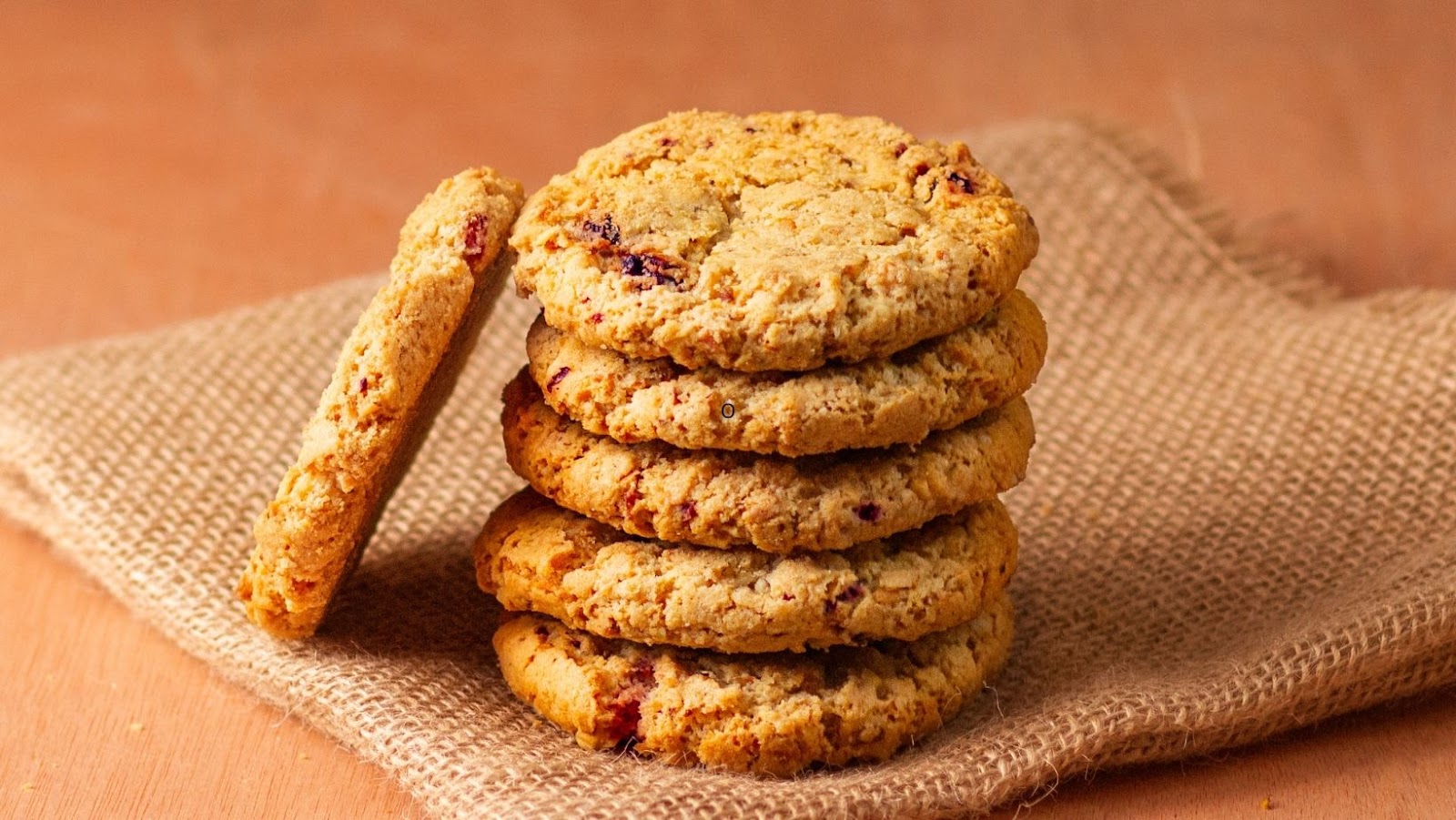 One of the main reasons oatmeal is not a fit for an individual's keto diet is its low fat content. While oatmeal contains carbs and fibre, which are both staples in most people's diets, these carbohydrates cannot be fully utilised by the body without adequate amounts of healthy fats present. This can make it difficult to maintain and sustain optimal levels of ketosis on this type of diet.
Additionally, oatmeal tends to be high in calories when consumed in larger quantities. As a result, individuals who are trying to follow a strict ketogenic plan may find themselves consuming too many calories from this food item when attempting to reduce their daily caloric intake. Furthermore, because oats contain gluten (a type of protein which has been linked to inflammation or digestive issues), this further restricts them from being approved as part of a standard keto eating pattern.
For those who wish to include oatmeal into their nutritional plan while trying to stay within the parameters of a keto regimen should look at purchasing steel cut oats rather than rolled oats due to the higher ratio of beneficial polyunsaturated fats included in steel cut oats as opposed to rolled oats.
Low Protein Content
Oatmeal is typically considered to be a healthy breakfast food, and while it can fit into some moderate-carb diets, it is not keto-friendly. There are several reasons why oatmeal should be avoided if you are adhering to a low-carb or ketogenic diet.
The biggest reason for avoiding oatmeal on the keto diet is its low protein content. Most grains, including oats, have higher amounts of carbohydrates and lower amounts of protein than recommended for a typical high-fat/low-carb lifestyle. Oats also lack essential fatty acids which are needed to support your body's health and maintain energy levels while following a keto diet.
Even with the low protein content of oats, they still contain more net carbs than other options such as eggs or avocado. Despite being higher in fibre than many other grains, oatmeal's effect on blood sugar levels cannot be discounted when trying to follow a strict set eating plan like that of the ketogenic diet. A one half cup serving of oats contains 18 grams of carbohydrates with only 4 grams of fibre and 9 grams of net carbs. For those who need to drastically restrict their carb intake, consuming even small amounts of complex carbohydrates such as oats can cause spikes in blood sugar levels and make it hard to stay in nutritional ketosis over time.
Conclusion
Oatmeal is not a suitable food for those on a ketogenic diet due to its high content of net carbohydrates. For individuals looking for a healthier alternative to grains, low-carbohydrate and high-fat options like nut and seed flours are better options. Additionally, although oats are naturally gluten free, there can be cross contamination with wheat in the processing of oats which means that those on strict gluten-free diets need to take extra precaution by purchasing certified gluten-free products.
Ultimately, moderation is key when it comes to enjoying grains as part of a healthy diet. Understanding the nutritional content of foods and ingredients is essential in order to make informed decisions about what to eat while trying to achieve specific health goals such as following a ketogenic diet.