The possible side effects of adding fat to your keto diet.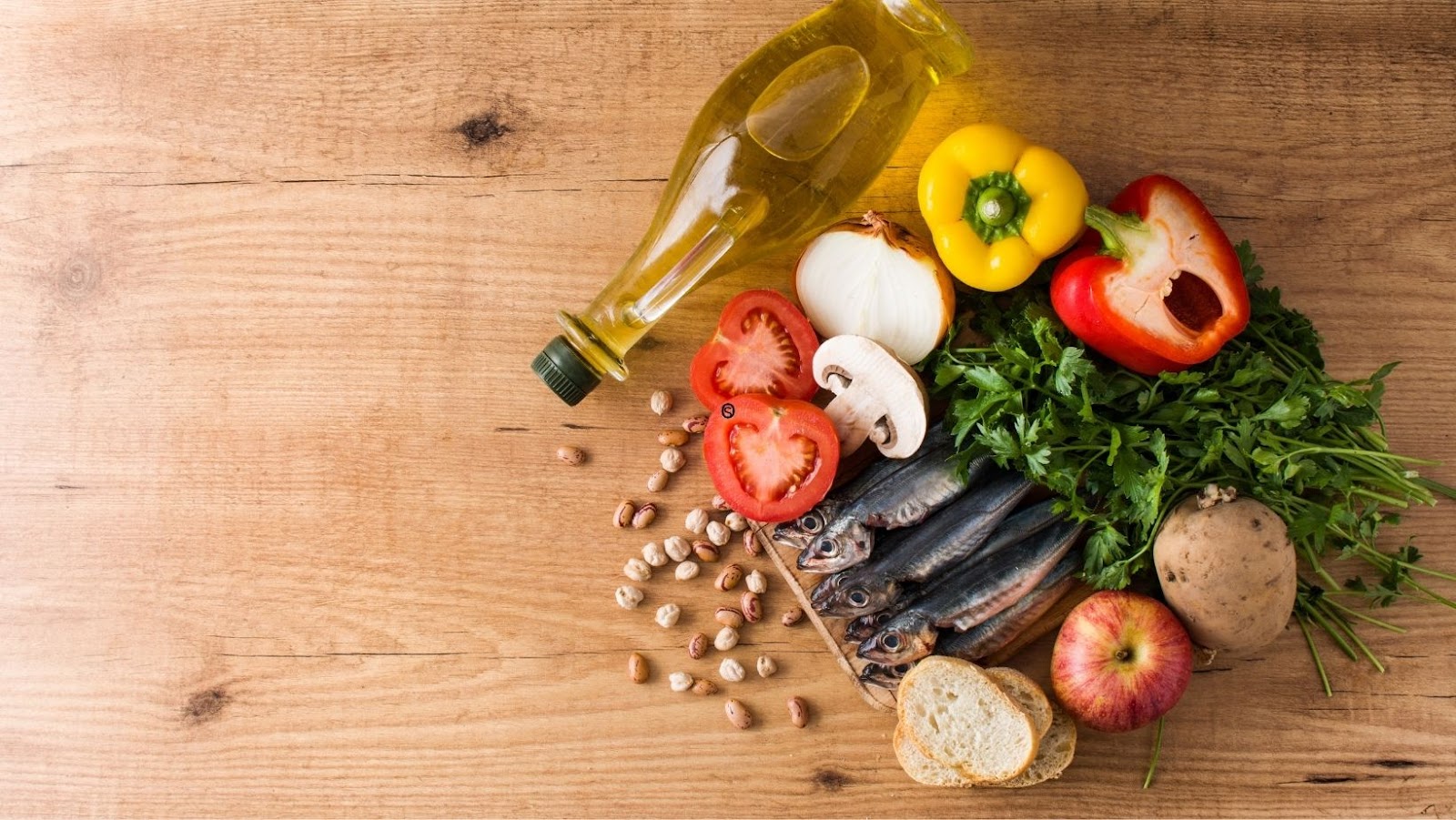 When people first start out on the ketogenic diet, adding fat to meals is one of the most common ways they improve their macros. The ketogenic diet is known for its high-fat content, but adding too much fat can cause your body to not function correctly and may lead to serious negative side effects including digestive issues, fatigue, nutrient deficiencies, and hormonal imbalances. This article will discuss how to add fat to your ketogenic diet safely, as well as the possible side effects of doing so in an effort to improve your health and wellbeing.
How to add fat to keto diet
Eating a healthy keto diet rich in fats is beneficial for energy and health, as the right kinds of fats can help maintain healthy blood sugar levels, reduce inflammation, and protect against diseases. Adding fat to your keto diet can also promote weight loss, improve mental clarity, and provide essential nutrients. However, it is important to remember that an excess of any type of fat can have some potential side effects. Let's look at what some of those potential side effects could be.
Improved Satiety
One of the primary benefits of fat in a keto-friendly diet is improved satiety, or the feeling of fullness after consuming food. This can help to reduce hunger and cravings throughout the day and can contribute to a sense of satisfaction with meals. The presence of fat in meals slows down the digestion process, which can help you feel full for longer and make it easier to stick to your dietary goals.
Studies have shown that a high-fat keto diet can lead to greater feelings of fullness than other diets, which could explain why people on a low carb diet often report feeling fewer hunger pangs. It's important to consume only healthy fats — unsaturated fats such as avocado, MCT oil and olive oil are preferable over saturated fats like those found in fast foods and processed meats. When on a keto diet, you should be mindful not to take in too much fat too quickly — as this may cause gastrointestinal upset like bloating and stomach discomfort.
You can add healthy fats into your diet by eating fatty fish such as Salmon or Mackerel, nuts (particularly walnuts), grass-fed butter or ghee, plant-based oils or avocados. You may also find that adding collagen protein powder helps improve the feeling of satiety; many types are formulated with MCTs (medium chain triglycerides) for quick energy absorption without crashing mid-day.
Increased Energy
When following a keto diet, adding fat to your plate can give you an extra boost of energy that may otherwise be hindered if you have been eating mostly low-fat foods. This is due to the body breaking down fat into fatty acids, which can provide a long-lasting source of energy compared to the short burst carbohydrates provide.
Studies have found that consuming a low-carb, high-fat diet over time can help improve even more overall energy levels due to this steady-state energy source, as well as improve mental alertness throughout the day. Additionally, by eating satiating meals with healthy fats added in, this will help you avoid feeling sluggish after your meals and instead help keep you energised and full for longer periods of time.
Adding quality sources of unsaturated fats like olive oil, avocados, nuts and fatty fish such as salmon to your keto diet will ensure your body is getting enough healthy fats with minimal impact on cholesterol levels and heart health. A good starting place for most people would be about 80% fat in their diet versus 20% carbohydrates.
Improved Brain Function
Adding fat to a ketogenic diet can promote improved brain function. When your body converts carbohydrates into energy, it produces glucose, which serves as the main fuel for your brain and body. However, when you reduce carbohydrates and begin the keto diet, your body begins using ketones instead of glucose for fuel. Ketones increases the number of mitochondria in the brain, which can lead to increased cognitive performance, better memory and improved overall mental health.
In addition to providing more fuel for your brain, fat also helps you get adequate amounts of essential fatty acids (EFAs). Omega-3 EFAs are especially important for proper brain function because they maintain healthy cell membranes in the central nervous system, such as those located in our brains. They also act as anti-inflammatory agents that reduce inflammation throughout our bodies and help protect us from cognitive decline associated with ageing.
Moreover, studies have found that adequate intakes of omega-3 fatty acids can enhance mental performance in elderly populations and those with Alzheimer's disease or other age-related memory loss problems. Adding healthy fat sources to your keto diet such as avocado or MCT oil or butter will ensure optimal EFA intake while following a ketogenic lifestyle.
Possible Side Effects of Adding Fat to Your Keto Diet
Adding fat to your keto diet can be a beneficial way to increase your energy levels and get the most out of your diet. It can also help you to avoid hunger and cravings. However, there are a few possible side effects that you should be aware of before you start adding fat to your keto diet. In this article, we will discuss the possible side effects of adding fat to your keto diet.
Weight Gain
When transitioning to a ketogenic diet, one of the primary concerns is that adding fats to your meals may eventually lead to weight gain. In order to maintain the keto lifestyle, it is important to understand what types of fats and how much you need to add when consumed with other meal components. Beneficial fatty acid sources are those that are high in monounsaturated and polyunsaturated fatty acids such as avocados, nuts and seeds, salmon, herring and sardines. It's also important to limit your saturated fat intake from animal-based products such as red meat and full fat butter.
When adding fat sources into a ketogenic diet meal plan you must pay attention to how much fat you are consuming per serving and in total throughout the day. Too much fat at one time can cause digestive issues such as bloating or diarrhoea due to our bodies being unable to digest all of it. As a general rule of thumb aim for 15-30 grams of fat per protein/carbohydrate serving in order for them all to be properly digested. Additionally, aiming for about 30%-50% of your daily caloric intake from healthy fats will help keep blood sugar levels more consistent and reduce hunger.
Overall following a balanced macro calculated ketogenic diet plan that includes healthy fats will help if you are looking for weight loss goals without sacrificing optimal nutrient intake; however if not done correctly trying adding too much saturated fat could lead to undesired results if eaten without mindful calorie control on an individual basis over time.
Digestive Issues
Including more healthy fat in your ketogenic diet can help you reach your macronutrient goals. While adding fat is necessary to stay in ketosis and reap the health benefits that come from it, eating too much or the wrong kind of fat can lead to digestive issues including nausea, diarrhoea, constipation, abdominal discomfort, fatigue and potential weight gain. Eating the right types of fats in the correct amounts is vital for achieving optimal health and avoiding unwanted side effects.
When transitioning from a high-carb diet to a low-carb or keto lifestyle, it's important to add healthy fats slowly so as not to overwhelm your system with sudden changes. Start by adding one serving of quality fat per day and gradually increase the amount as needed. It'll be easier on your digestive system if you spread out your daily fats into more meals instead of eating them all at once.
Good sources of quality saturated and monounsaturated dietary fats include avocados, coconut oil, olive oil, nuts & seeds as well as grass-fed butter & ghee; also consider incorporating fatty fish such as salmon or tuna into your diet a few times each week for added omega-3 fatty acid benefits. For best results it's recommended to keep processed foods low — trans fatty acids found in processed vegetarian margarine spreads can disrupt digestion resulting in additional side effects such as inflammatory bowel disease (IBD).
Low Blood Sugar
Low blood sugar, known medically as hypoglycemia, is a possible side effect of adding extra fat to your keto diet. Hypoglycemia develops when there is too much insulin in the body relative to available glucose. The result is low blood sugar, which can cause symptoms such as anxious feelings, trembling, dizziness and shakiness. In order to prevent these unpleasant symptoms, it's important to monitor your blood sugar regularly if you're adding more fat to your keto diet and increase your carbohydrate intake if necessary. To reduce the risk of developing hypoglycemia on a keto diet with added fats, it's important to spread out the added fats over multiple meals or snacks instead of having them all at once. Additionally, combining dietary fats with moderate amounts of protein or carbohydrates can help keep blood sugar levels stable instead of letting them spike after eating.
Conclusion
In conclusion, adding fat to your keto diet can offer a wide range of potential health benefits. It can help you meet your macronutrient goals, improve your metabolic health, and provide the energy you need to get through the day. However, it's also important to be aware of the potential side effects that could occur with any dietary changes. Make sure to talk to your healthcare provider if you're considering adding more fat to your diet, as they may be able to offer guidance and advice specific to your individual needs. By being mindful of the potential risks and taking all necessary safety precautions, you can enjoy the benefits of fat in a healthy way while reaping all the associated health rewards.
Tips for Adding Fat to Your Keto Diet
Adding fat to your Keto diet can be a great way to help you reach your health and weight goals. Fat provides you with energy, as well as essential vitamins and minerals. It also helps you feel satisfied and full after meals. However, it is important to note that there can be some potential side effects of adding too much fat to your Keto diet. This article will discuss tips for adding fat to your Keto diet, as well as its potential side effects.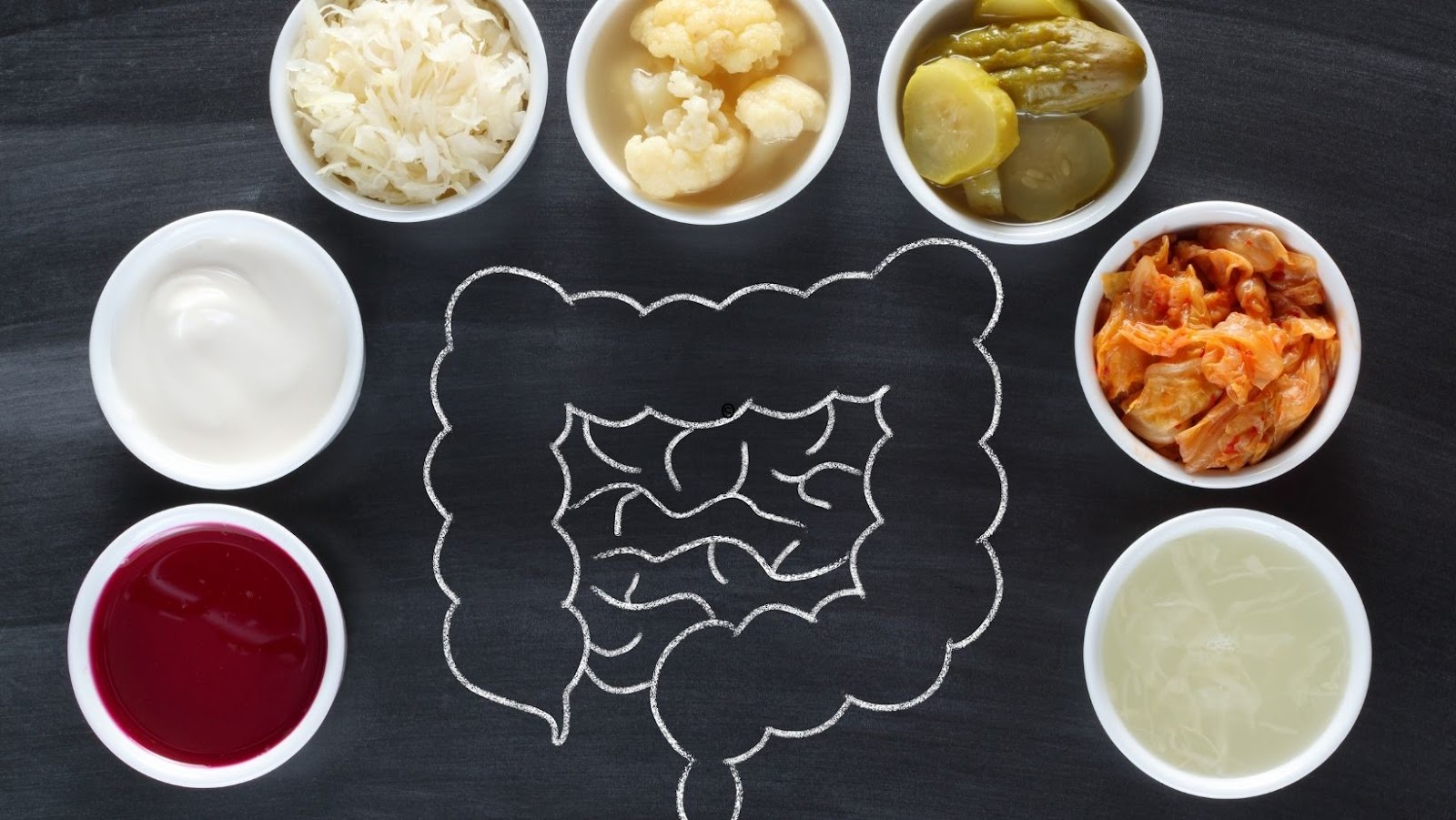 Choose the Right Fats
When attempting to add fat to your keto diet, it is important to choose the right fats. Your body's preferred energy source is carbohydrates, so when you switch from carbs to a high-fat diet, your body requires time to adjust. During this time, you should be mindful of which types of fats you are consuming on a daily basis.
There are two types of fat that you can consume: saturated and unsaturated fat. Both are essential for optimal health, however it is important to note that eating too much saturated fat has been linked to an increase in low-density lipoproteins (LDL cholesterol). Compounded with a lack of exercise and other lifestyle factors, this can lead to the buildup of LDL cholesterol in the arteries and can increase your risk for heart disease and stroke.
Therefore it is important to keep an eye on the amount of saturated fat you are consuming while on a ketogenic diet. On average, adults should aim to stay under 20 grams per day. Additionally sources like beef tallow plant-based oils such as coconut oil or olive oil as they contain these healthy fats in good amounts and will help supply your body with much-needed energy each day.
Eat Mindfully
Adding fat to your keto diet is an important part of staying healthy, keeping your calories in check, and maintaining your energy levels throughout the day. Eating mindfully is key for making sure you are getting enough fat without going overboard on calories. Here are some tips for successfully adding fat to your keto diet:
• Choose high-fat proteins at meals (e.g., fatty fish like salmon and wild game like elk) and add more healthy fats like ghee or coconut oil.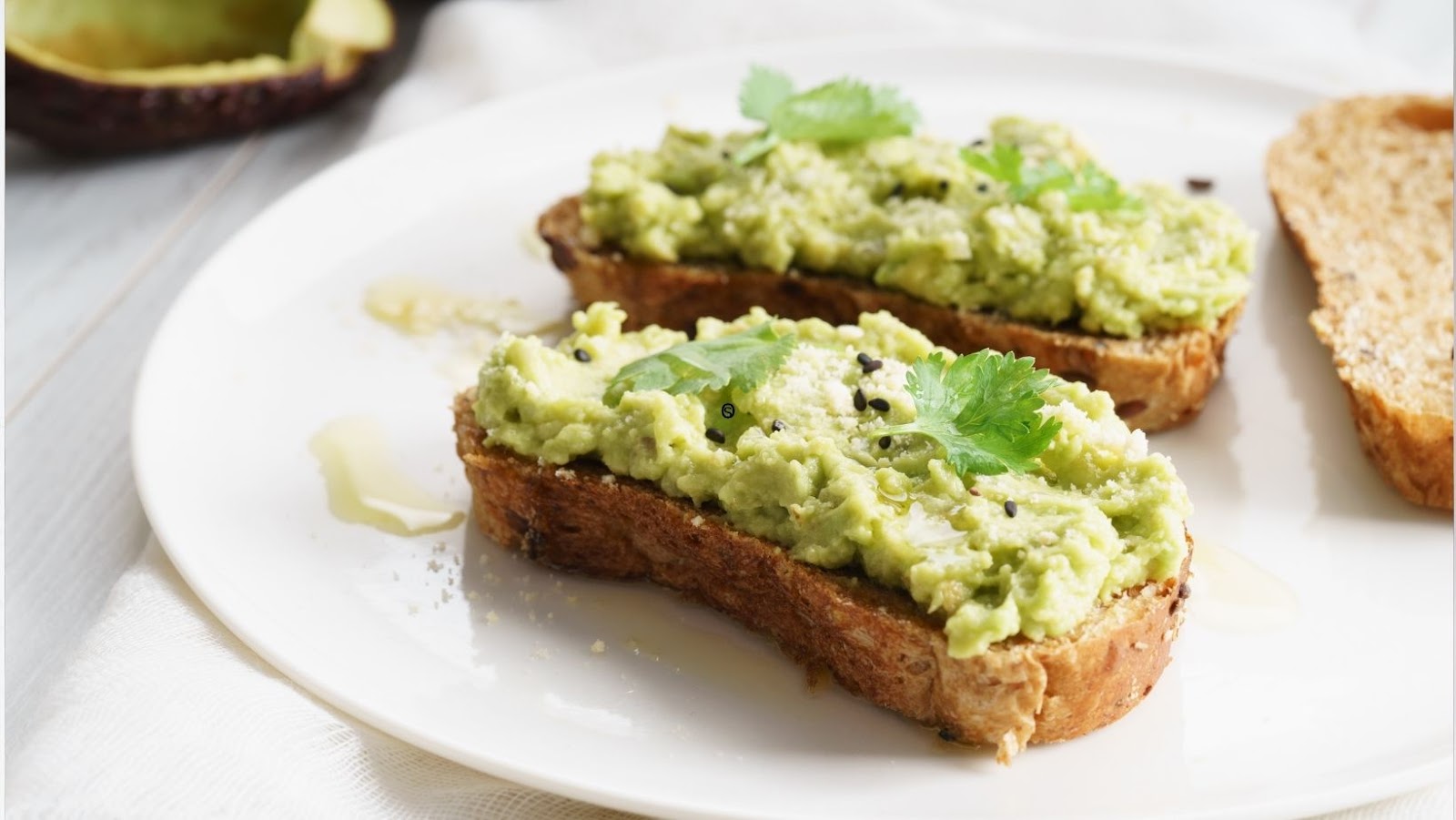 • Opt for nutrient-dense fats like nuts, seeds, olives, avocado, organic butter/ghee or extra virgin olive oil when preparing meals or eating snacks.
• Read food labels and look for good sources of fat that are lower in calories such as olive or avocado oils when cooking instead of butter or margarine.
• Be mindful when snacking on foods that contain fats: nuts, seeds, avocados, cheese or dairy products may be higher in calories than you realise!
• Look for recipes that use coconut milk instead of conventional dairy milk — it's naturally high in healthy fats and can be used as a substitute for other sources of fats at mealtime.
Monitor Your Progress
When you start adding fat to your keto diet, it's important to monitor your progress. It is not uncommon to experience side effects such as bloating, gas, or runny stools. Even though these symptoms are usually mild and temporary, they can be bothersome. Keeping a log of all the foods you are eating on a daily basis will help you identify any possible problem areas or unlikely food combinations.
You should also measure bodily markers like your weight and blood sugar levels weekly during the first few months of your new dietary pattern so that you can monitor any undesired changes. Keeping track of these markers in addition to tracking your food intake will give you an accurate depiction of how well the Keto Diet is working for you and its overall impact on your health and wellbeing. It may also give you insights into what possible modifications need to be made in order for the diet to be more successful for you in the future.
Additionally, if after monitoring yourself for some time and crafting an effective Keto Diet plan with enough fat it does not seem to be resulting in weight loss or other desired effects, do not hesitate to reach out for professional guidance from either a doctor or a nutritionist. They will be able evaluate your specific situation and provide you with tailored advice that takes into consideration all of the factors that have led up until this point as well as offer guidance into how best tackling this issue moving forward should look like while making sure that it fits within your lifestyle preferences