The right way to apply moisturizer for your dry skin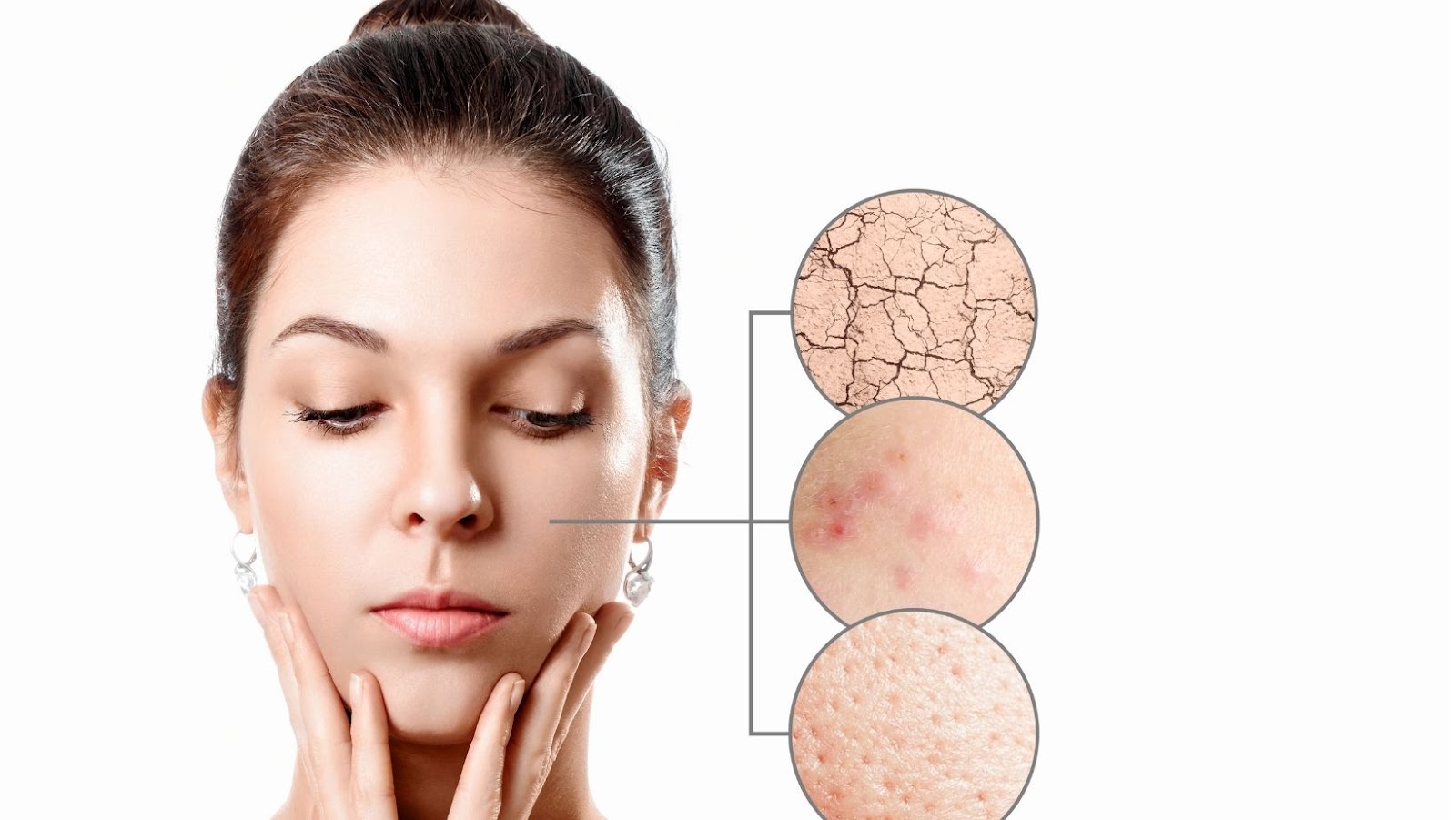 It may be tempting to reach for the oil and moisturiser when your skin becomes dry or sensitive, but not all moisturisers are created equal. The wrong product, or the wrong application, can lead to irritation and worse. Fortunately, discovering the right way to apply moisturiser can ensure that your skin gets the hydration it needs without any of the negative side effects.
Why does moisturiser sting dry skin
Dry skin results from a lack of water in the outermost layers of the epidermis and needs moisture in order to become smooth, soft, and healthy again. Moisturisers work by trapping water beneath a protective layer on top of the skin so it doesn't evaporate. When choosing a moisturiser for dry skin, look for ingredients like hyaluronic acid and glycerin which are known to retain moisture effectively. Make sure you avoid products that contain alcohol as this increases evaporation and can make your skin feel even drier over time.
It's also important to remember that how you apply your moisturiser is just as important as what type you choose. Applying too much or rubbing it in too vigorously can lead to irritation and stinging; massaging slowly into slightly damp skin is best since this will help lock moisture into cells before it evaporates. Additionally, if you find that traditional moisturisers tend to sting when they come into contact with your dry skin, consider using an oil instead; natural oils such as almond oil, avocado oil or coconut oil contain fatty acids which lock hydration into the core layers of your epidermis.
Why Does Moisturizer Sting Dry Skin?
Moisturising your skin is a great way to keep it hydrated and soft, however many people find that applying moisturiser can cause a stinging sensation. This can be particularly true for those with dry skin, which can already be sensitive and inflamed. So why does moisturiser sting when you apply it to dry skin? Let's explore possible causes and solutions.
Causes of Dry Skin
Although there are many potential causes of dry, irritated or itchy skin, some of the common ones include too much sun exposure, hot showers, allergies or conditions such as eczema and psoriasis. Even though moisturiser can temporarily soothe dry skin, excessive use can lead to further irritation and sting the eyes, nose and mouth.
Moisturisers create an artificial barrier against water loss on the outer layer of the skin by using various types of waxes, silicones and oils that are able to seal in moisture while also protecting your skin from future damage. However, when these ingredients are applied to already dry skin, some users experience a stinging sensation due to the differences in temperature between your body temperature and the cooler environment your moisturiser is coming from.
When used correctly by people with continuously dry or extremely sensitive skin who are accustomed to experiencing burning sensations after applying moisturisers, it is important to use a lightweight moisturising lotion that contains hydrogenated vegetable oil instead of silicone or mineral oil-based products. Also be sure not to use any products containing perfumes and additives that could potentially cause further irritation. When shopping for moisturisers look for products labelled "non-comedogenic," meaning they will not clog pores or cause breakouts in acne-prone areas.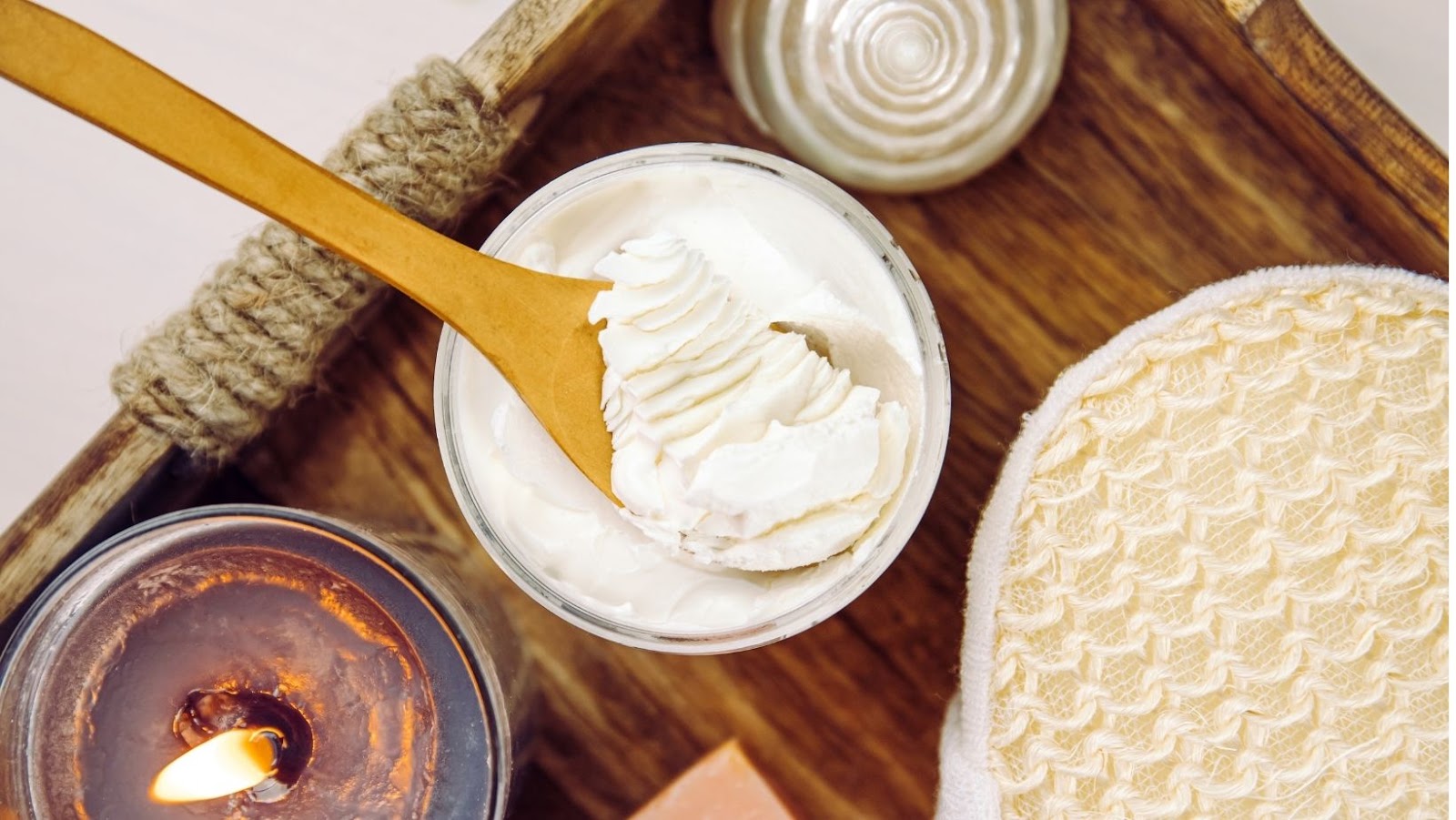 How Moisturiser Can Help
Everyone's skin needs some kind of hydration, even if it's in the form of moisturiser. Moisturiser works by drawing moisture from the air and trapping it into the surface of your skin. Regular moisturising can help keep your complexion hydrated, smooth and protected against environmental aggressors.
Although moisturisers are available in a variety of forms—e.g., cream, lotion or oil—they all share one important commonality: they contain emollients that help to hydrate and maintain the skin's natural waterproof seal between cells – known as its barrier functions – which helps prevent water loss. This is why when you apply a good quality moisturiser, it acts as a protective barrier while still allowing your skin to breathe by locking in moisture and reducing inflammation.
It is important to note that when you have dry skin, applying the wrong type of product can actually cause further irritation rather than provide relief from discomfort. For example, many ingredients commonly found in products such as astringents or harsh exfoliants can strip away vital oils from the surface layer of skin and make your dry patchy skin sting (remember not all cleansers are created equal!).
Using oil-based instead of water-based products is often recommended for people with particularly dry skin since these lock more moisture into your complexion compared to traditional lotion-style creams. Additionally, people with conditions like eczema may also benefit from using an ointment with petrolatum, beeswax and ceramides which helps repair damaged barriers by helping to create new cells and fortify weakened ones all while offering extra hydration at the same time!
The Right Way to Apply Moisturizer
For those with dry skin, moisturising is an important step in skin care. But it can be difficult to know the best way to apply moisturiser. Knowing the why and how of moisturising can help make sure your skin stays hydrated and healthy. In this article, we will explore why moisturiser may sting dry skin and the right way to apply it.Finally, apply just a thin layer over the area needing different kinds of texture — one layer should be enough! If you find that applying more product increases the burning sensation then it may be best to stop using any kind of moisturiser until you see your doctor for proper diagnosis and treatment.
Choose the Right Moisturiser
When selecting a moisturiser, choose one that suits your skin type. If you have dry skin, using a light cream or a lotion is preferable, as it won't clog pores and will absorb quickly. Heavy creams should be avoided for excessively dry skin because they can cause a stinging sensation after application. You should also look for products labelled "non-comedogenic" or "oil-free," which won't cause breakouts or additional dryness.
When choosing sunscreen in addition to your regular moisturiser, you should look for an SPF of 30 or higher with broad spectrum protection in order to block both UVA and UVB rays. It's important to remember that physical sunscreens (made with zinc oxide and titanium dioxide) are generally gentler on the skin and are generally easier to apply than chemical sunscreens.Finally, opt for fragrance-free moisturisers as they are less likely to irritate sensitive skin. Fragrances can be harsh and overstimulate the skin because they often contain allergens such as artificial colours and dyes that can increase inflammation — causing further irritation to already dry skin types.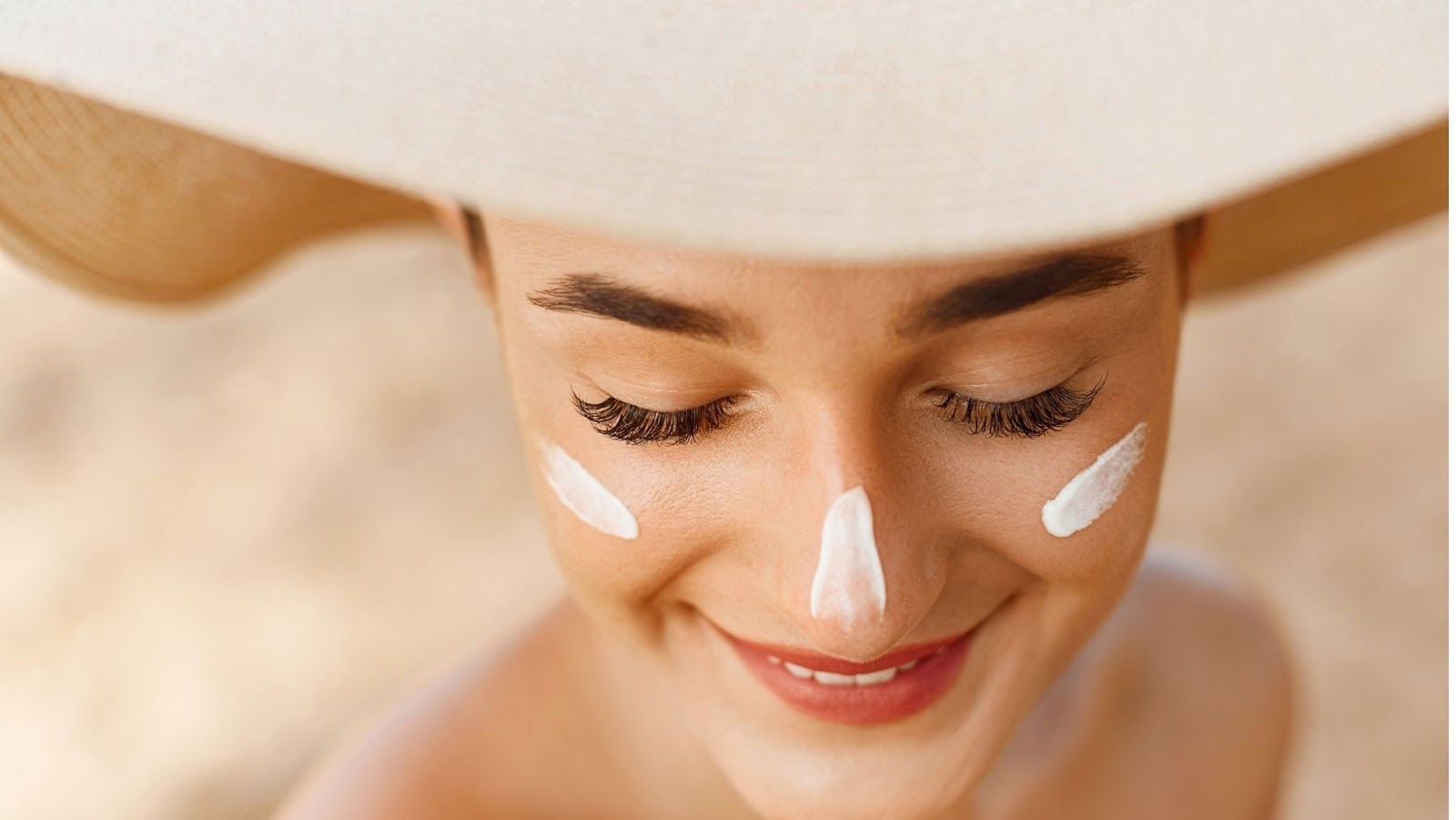 Cleanse Your Skin
Before you apply your moisturiser, it's important to cleanse your skin thoroughly. This helps remove dirt, makeup, and other debris that can clog pores, leading to irritation and redness. Use a gentle cleanser made specifically for dry skin. Avoid cleansers with strong fragrances, which can cause further irritation to the skin.
After cleansing your face with lukewarm water and a cleanser designed for dry skin, pat – don't rub – the area dry with a soft towel. Be sure to leave some moisture on the surface of your skin as this will help capture moisture from the moisturiser when applied. If you're applying clothing or makeup soon afterwards, you may want to wait a few minutes so that your skin has had time to absorb some of the moisture from the air before sealing it in with clothes or makeup.
Exfoliate
Before you apply a moisturiser, it is essential to first exfoliate your dry skin. Exfoliating helps remove dry, dead skin cells that can build up and clog pores, which can lead to skin irritation or breakouts. It also improves the texture and appearance of your skin by encouraging the production of natural oils and helping your moisturiser work better.
When exfoliating, look for a gentle product that contains small grains instead of harsh chemicals like those found in soap. To reduce the likelihood of stinging, rub gently in circular motions instead of scrubbing harshly – this will help ensure that you don't use too much pressure while still getting all the benefits of exfoliation. After exfoliating, make sure you rinse off with cool or lukewarm water and pat your face dry with a soft towel.
Apply Moisturizer
For those with dry skin, moisturising is one of the most important aspects of a good skincare regime. Using a quality moisturiser correctly will help keep your skin healthy and hydrated, reducing the risk of irritation and inflammation. If you're unsure of the best way to apply moisturiser, read on for tips on how to get it right.
First, always make sure that your skin is clean and free from any active ingredients or makeup before you begin. Using a gentle cleanser is the best way to ensure optimal absorption into your skin.
When applying moisturiser to your face or body, start in the centre and work outward from there in a circular motion. Make sure to avoid rubbing too hard as this can irritate dry skin even further. Also take extra care when applying near sensitive areas such as around the eyes or nose where you may be more prone to irritation due to thinning skin and more sensitive capillaries just below the surface.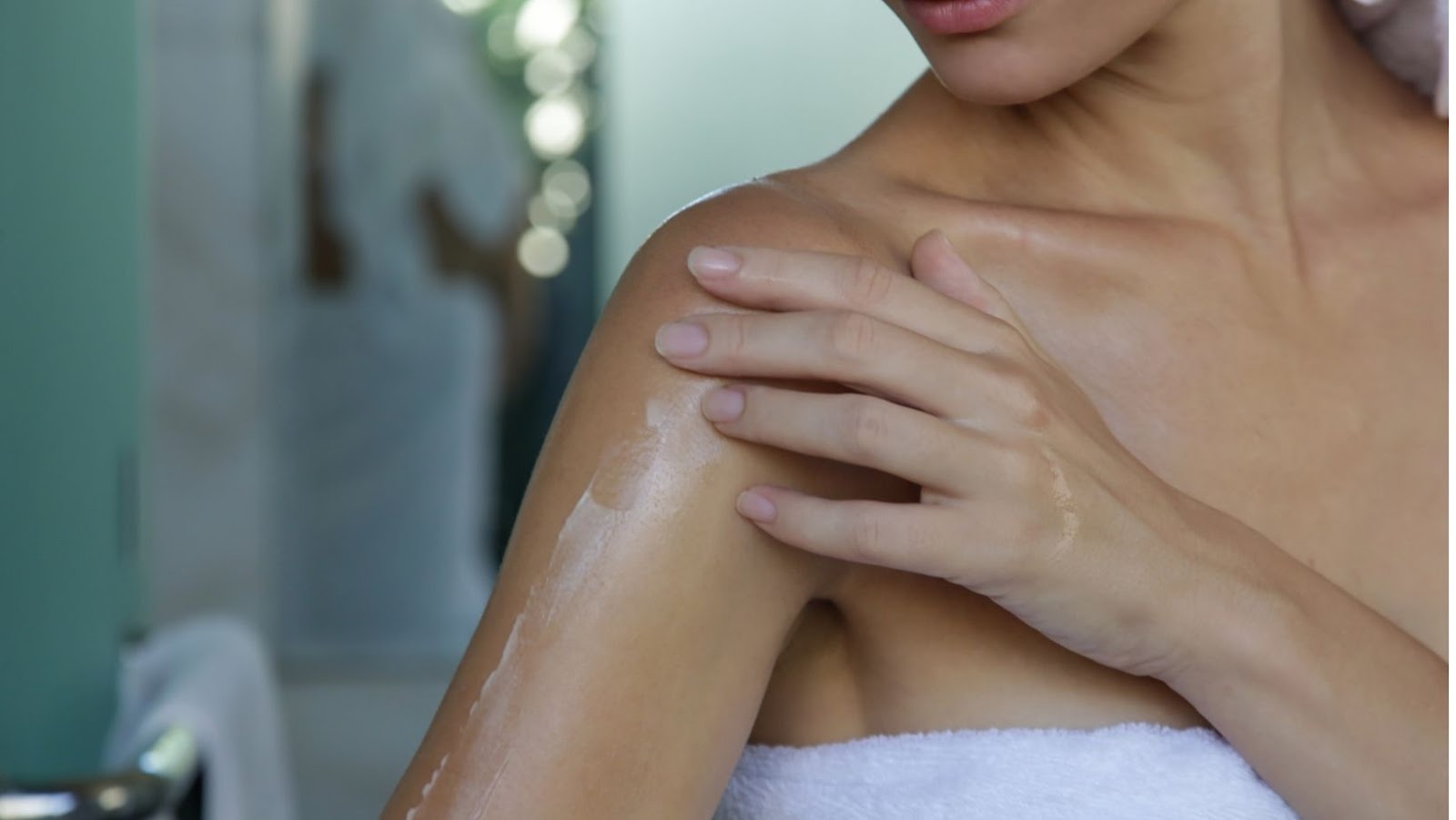 It's also important not to use too much moisturiser, as this can lead to clogged pores and an increased likelihood of irritation or breakouts if you have oily or acne-prone skin. Finally, timing is key when using any type of moisturiser—apply it immediately after towelling off from a shower or washing your hands so that moisture will help seal it in. This is especially true for thicker formulas that don't absorb easily into the deeper layers of the skin
and can leave it feeling greasy if applied incorrectly
Conclusion
Dry skin can be uncomfortable and irritating, and moisturiser is a way to provide relief from tightness, itching, and flaking associated with dry skin. Proper application of the product can help you get the most out of its benefits.
It's important to use an appropriate moisturiser for your skin type, to keep your skin hydrated, to always follow a natural facial cleansing routine, and to pay attention to the ingredients in order to avoid products that may irritate the skin or worsen any underlying conditions.
Occasionally moisturiser may sting when applied on dry areas due to sensitivity or contact with broken skin. To alleviate this sensation, use lukewarm water while washing your face; apply a light layer of serum before applying moisturiser; and find a gentle yet effective product specifically designed for sensitive or mild-to-dry skin types.
In conclusion, there are several factors that need to be taken into consideration when using moisturiser for dry skin in order to ensure its effectiveness in providing relief from discomfort caused by dryness. A good quality product combined with a healthy skincare routine will help you achieve softer, more supple-looking natural skin.