The Science of Cold Therapy: Understanding the Impact of Ice Baths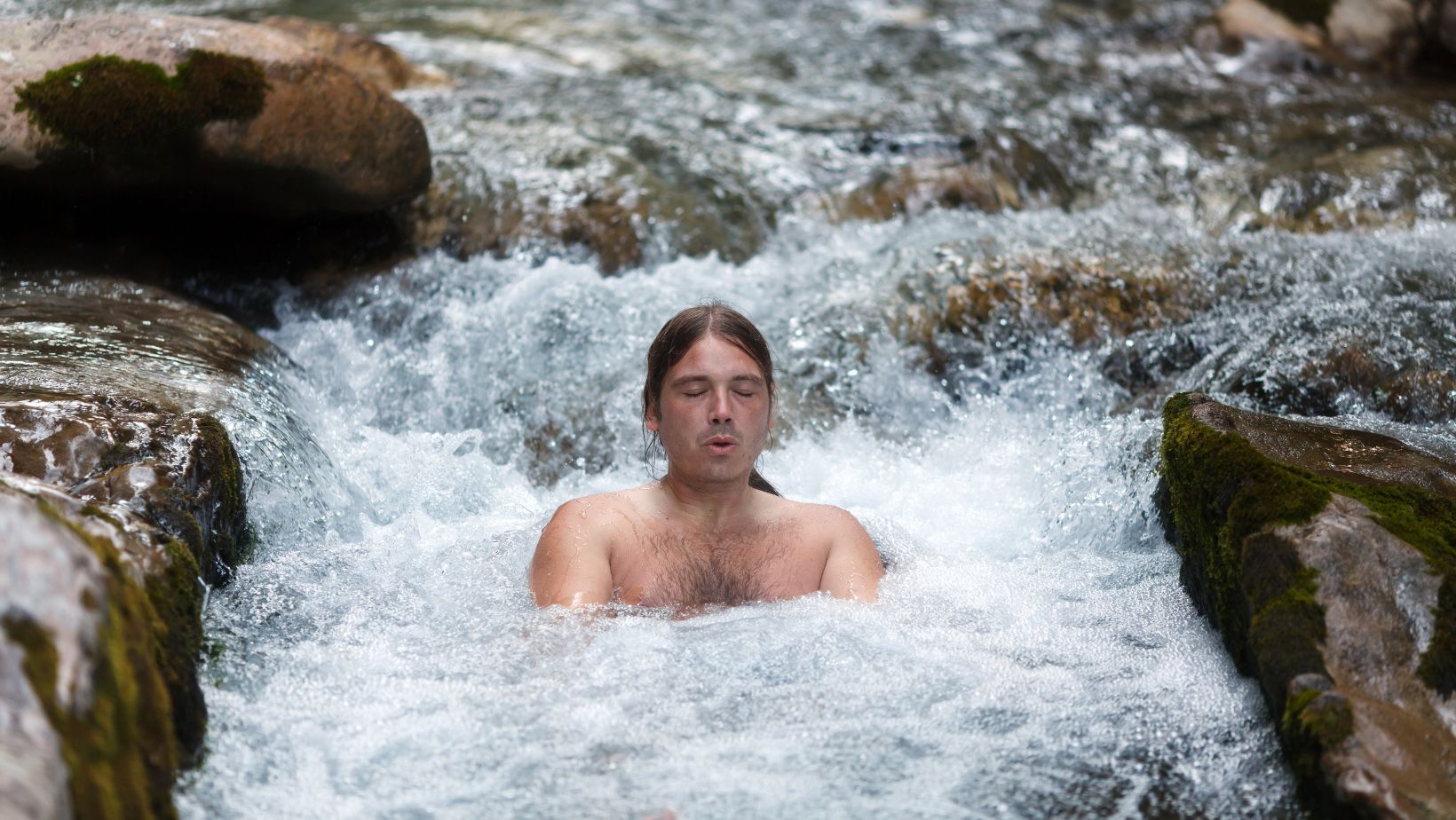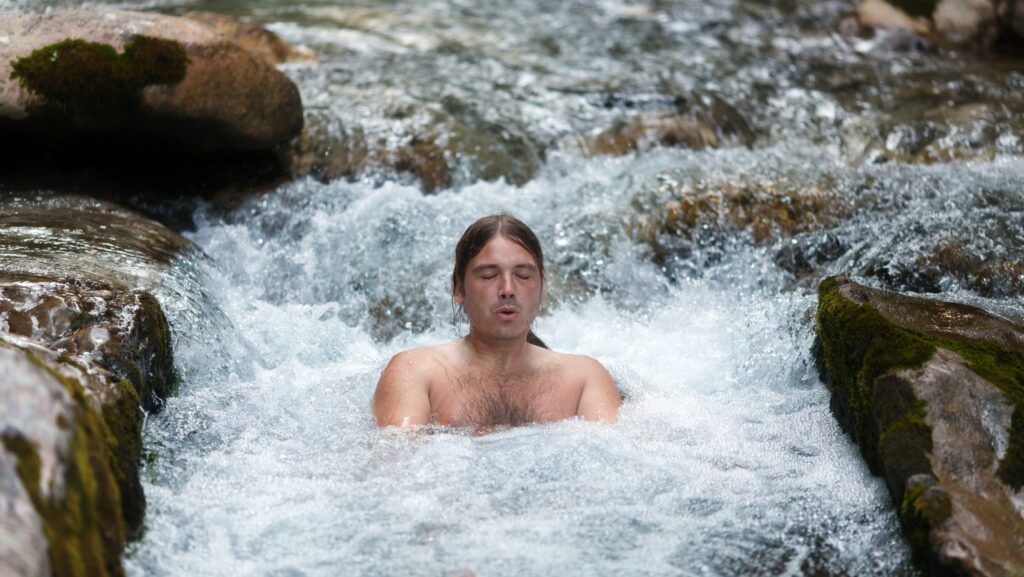 The notion of immersing your body into a tub filled with icy water might seem daunting, yet this ritual, referred to as cold water immersion, is routinely practiced across the globe for its potential health advantages. It's a burgeoning method of cryotherapy that has gained ground in recent years.
Dutch extreme athlete Wim Hof, fondly known as "The Iceman," has contributed significantly to its popularity. Hof has not only set world records in cold endurance but also devised a regimen that employs cold water immersion, breath control, and determination, all aiming for potential wellness benefits. However, Hof didn't pioneer this trend.
The use of frigid water as a cryotherapeutic treatment, a broader term for therapies involving cold temperatures, has historical roots in different cultures spanning thousands of years, as per a study published in the European Journal of Applied Physiology in February 2022.
In present times, healthcare professionals, including physiotherapists, chiropractors, and personal trainers, utilize cold water immersion alongside other variations of cryotherapy, like contrast water therapy (which alternates between hot and cold water exposure), as potential strategies to alleviate pain, accelerate muscle recovery, and more.
Unraveling the Mechanisms: How Does Cold Water Therapy Function?
Submersion in cold water triggers a physiological response known as vasoconstriction, characterized by the contraction of blood vessels. This process directs the blood flow toward essential organs. This redirection enriches the blood with more oxygen and nutrients.
Upon exiting the icy water, blood vessels undergo a process called vasodilation, which essentially means they widen. Leary explains that this mechanism enables the flow of oxygen and nutrient-rich blood back to the tissues, assisting in the expulsion of waste products such as lactic acid. If these wastes remain within the muscles, they can potentially hinder the healing process, as suggested by Rochester Regional Health.
Following is a rundown of the potential health advantages conferred by cold water therapy:
Potential for Improved Exercise Recovery
Cold water therapy is a frequently used tool among both professional athletes and fitness enthusiasts, under proper guidance from certified trainers or healthcare professionals, with the goal of facilitating recovery subsequent to vigorous workout sessions. There is some supporting evidence indicating that cold-water immersion might mitigate delayed onset muscle soreness post-exercise, in comparison to passive interventions such as resting or no measures at all, as indicated by both previous reviews.
Furthermore, a preliminary study involving 10 men explored the comparative efficacy of cold-water immersion (10 minutes at 50 degrees F) and whole-body cryotherapy (three minutes at negative 166 degrees F) in minimizing muscle soreness after exercise. The study pointed towards cold-water immersion potentially being more impactful than whole-body cryotherapy (a therapy involving the subject occupying a chamber where the ambient temperature can plummet to negative 200 degrees F), though more extensive research is required to firmly establish the effectiveness of varying cold therapy types on muscle recovery.
Potential for Pain Reduction
Cold water therapy has been associated with both acute and chronic pain relief through various mechanisms. One such mechanism is the potential reduction of inflammation. As inflammation is often the root cause of pain, mitigating it could potentially minimize pain.
Contrast water therapy, which involves fluctuating between hot and cold water, may provide additional benefits. This therapy is reportedly used to manage pain related to rheumatoid arthritis, carpal tunnel syndrome, ankle and foot sprains, and diabetes, as per a 2018 study published in the Journal of Athletic Training.
The alternating water temperatures may generate a pumping action as the blood vessels expand and contract. This could enhance blood circulation, bringing more oxygen and necessary nutrients to the tissues, potentially aiding to decrease inflammation, as suggested by the Journal of Athletic Training.
Another way cold water therapy might help alleviate pain is through its effects on nerve cells. Prior research implies that both immersion in water and exposure to cold temperatures may inhibit nerve cells from transmitting pain signals throughout the body. However, more research is needed to fully understand the impact of cold water therapy on pain management.
Potential to Enhance Blood Flow
The myriad benefits associated with cold water therapy can be largely attributed to its effects on blood circulation. The research published in the Journal of Athletic Training involved an experiment where 10 healthy adults participated in a 30-minute contrast water session, keeping one leg immersed underwater whilst the other remained above.
The study revealed that contrast water therapy considerably bolstered blood circulation and escalated oxygen levels in the muscles of the submerged leg, compared to the leg that was not submerged.
The circulatory or cardiovascular system orchestrates the transport of blood to the lungs, facilitating the exchange of oxygen, which is subsequently relayed by the heart to the entire body. The more efficiently your heart and blood vessels can accomplish these tasks, the more effectively your body can eliminate waste. The consequence of this? Healthier organs, muscles, and tissues.
Conclusion
Cold water therapy has been used for centuries as a natural pain relief treatment. Today, it continues to gain popularity as a complementary therapy alongside traditional medicine for its potential benefits in exercise recovery, pain management, and blood flow enhancement. While more research is needed to fully understand the mechanisms behind these effects, cold water therapy has shown promise as a non-invasive and easily accessible option for enhancing overall health and well-being.