The Surprising Truth: Can You Take Vitamin D and Iron Together?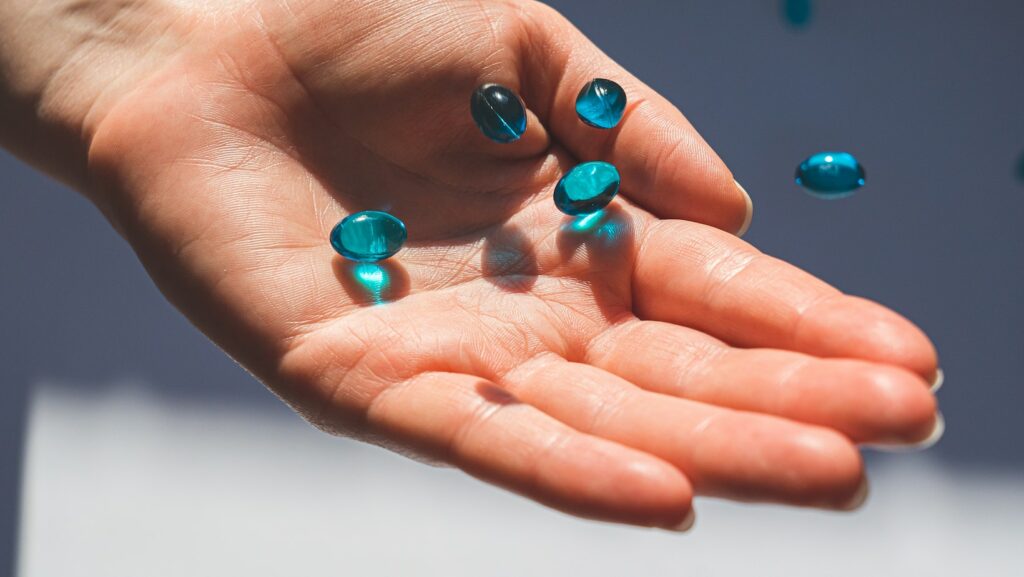 Wondering if it's safe to take vitamin D and iron together? I've got you covered! Many people are curious about the potential interactions between these two essential nutrients. Let's dive in and explore the topic.
The Benefits of Vitamin D
Vitamin D is an essential nutrient that plays a crucial role in our overall health. It is well-known for its role in supporting bone health by aiding in calcium absorption. However, the benefits of vitamin D extend far beyond just strong bones.
One of the key advantages of vitamin D is its ability to support a healthy immune system. Research suggests that it helps regulate immune responses, reducing the risk of autoimmune diseases and promoting optimal immune function. Additionally, adequate levels of vitamin D have been linked to a lower risk of respiratory infections such as the common cold or flu.
Furthermore, studies have shown that vitamin D may have a positive impact on mental health. Low levels of vitamin D have been associated with an increased risk of depression and other mood disorders. By maintaining sufficient levels, individuals may experience improved mood and overall well-being.
The Role of Iron in the Body
Iron is another vital nutrient necessary for various bodily functions. One primary function is its involvement in oxygen transport throughout the body via red blood cells. Iron helps carry oxygen from our lungs to different tissues and organs, ensuring they receive adequate oxygenation for optimal functioning.
In addition to its role in oxygen transport, iron also plays a crucial part in energy production. It aids in metabolizing nutrients and converting them into usable energy for daily activities. Without sufficient iron levels, one may experience fatigue, weakness, and reduced stamina.
Iron also contributes to cognitive function by supporting neurotransmitter synthesis and maintaining brain health. It assists in producing essential neurotransmitters like dopamine and serotonin, which are involved in regulating mood and cognition.

Can You Take Vitamin D and Iron Together?
When it comes to taking supplements, it's important to consider potential interactions between different nutrients. One common question that arises is whether it's safe to take vitamin D and iron together. Let's delve into this topic and explore the possible implications.
How Does Vitamin D Interact with Iron?
Vitamin D plays a crucial role in the absorption of calcium, which is essential for maintaining healthy bones. In contrast, iron is necessary for red blood cell production and oxygen transport throughout the body. While these two nutrients have distinct functions, they can interact when taken simultaneously.
Research suggests that high doses of vitamin D might interfere with iron absorption in the gut. This could potentially lead to iron deficiency or worsen an existing deficiency in individuals who rely heavily on oral iron supplementation. Therefore, if you're taking iron supplements for anemia or other conditions requiring increased iron intake, it's worth consulting your healthcare provider about the timing and dosage of both vitamin D and iron supplements.
Guidelines for Taking Vitamin D and Iron Supplements
To ensure you're taking vitamin D and iron supplements safely, consider the following guidelines:
Consult a healthcare professional: Before starting any new supplement regimen or altering your existing one, it's crucial to seek guidance from a qualified healthcare provider. They can assess your individual needs, take into account any pre-existing conditions or medications, and provide personalized recommendations.
Optimal timing: If you need to take both vitamin D and iron supplements, spacing them out throughout the day might help minimize potential interactions. For example, taking one in the morning and the other in the evening could allow for better absorption of each nutrient.
Regular monitoring: Regular check-ups with your healthcare provider can help monitor your nutrient levels and adjust supplement dosages if necessary. This is especially important if you have underlying health conditions that affect nutrient absorption or metabolism.
In conclusion, the question of whether you can take vitamin D and iron together is a common concern for many people. After conducting extensive research and considering various factors, it is evident that taking vitamin D and iron supplements simultaneously can be beneficial for some individuals.