Tips for Getting the Most Out of Microneedling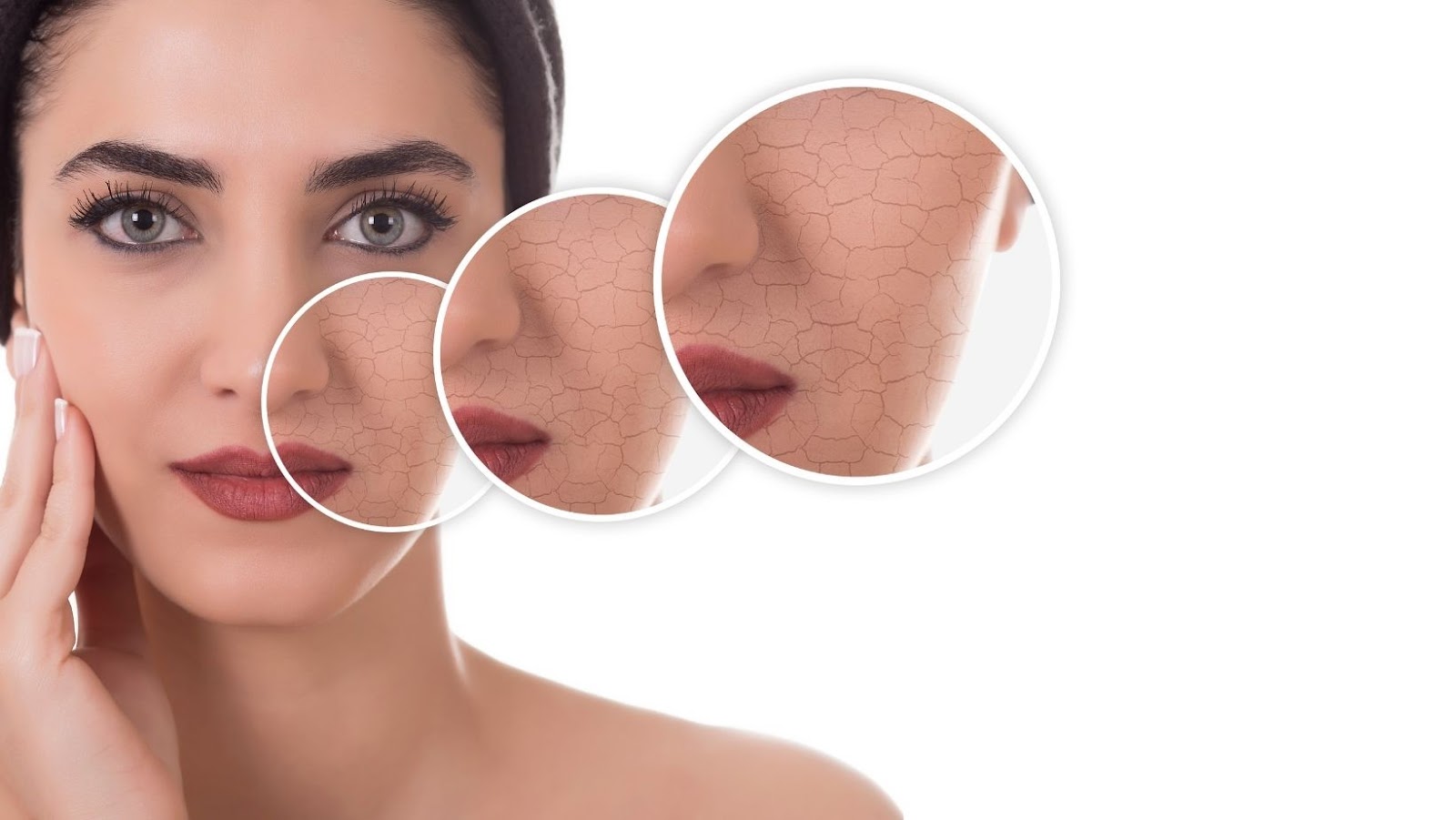 Microneedling is a skin-rejuvenation technique that utilizes tiny needles to create controlled micro-injuries to the outer layers of the skin. It is a minimally invasive procedure that is effective in reducing fine lines, wrinkles, and scars, as well as improving overall skin tone and texture.
How long do microneedling results last
Microneedling is a minimally invasive cosmetic procedure that involves using a special device to create numerous, tiny punctures in the skin. The tiny needles cause trauma at the surface level which stimulates the body's natural healing process. This helps to improve the overall texture and appearance of your skin by increasing collagen production, reducing fine lines and wrinkles, improving acne scars and even reducing pore size.
Benefits of microneedling include:
Reduced wrinkles and smoothed skin: The healed skin looks smoother and firmer, with diminished fine lines, wrinkles and sun damage. The procedure stimulates new collagen growth, helping your skin cells repair damaged tissue.
Reduction of acne scarring: By creating tiny punctures on the surface layer of your skin, you're helping improve circulation in your face as well as breaking down old scar tissue that may be contributing to broken capillaries.
Brighten Skin tone: Microneedling helps remove dullness from the skin by bringing fresh blood supply to congested areas, which adds oxygen and nourishment for brighter complexion.
Minimise pore size: Owing to the microchannels created during treatment, microneedling reduces appearance of enlarged pores and improves oily/combination skins by providing hydration from within and controlling sebum production.
Stimulate Hair Growth: If micro needling is done along with platelet rich plasma (PRP), then it also helps stimulate hair growth by preparing scalp for growth factor delivery through PRP facials.
Preparing for Microneedling
Before you decide to have microneedling treatment done, it's important to understand what the procedure entails and what to expect from it. With a little insight and preparation, you can get the most from your microneedling experience.
This section will discuss the steps to take to prepare for microneedling and the benefits that come from doing so:
Cleaning and Exfoliating the Skin
Before undergoing a microneedling procedure, it is important to clean and exfoliate the skin to help remove dirt and oils which may clog pores after treatment or lead to breakouts. Wash your skin with a gentle cleanser before creating a well-prepared base for the microneedling treatment. Once the skin is dry, you can exfoliate to further unclog pores and promote better absorption of the chosen serum or topical product that will be used during treatment. Make sure not to use an exfoliating scrub that's too abrasive as this can irritate your skin prior to microneedling.
During the treatment, it is important for clients to devise a preventative plan which consists of an at-home antioxidant cream twice daily to lighten any redness or irritation. Doing this will help protect against free radical damage, debris buildup in the pores, and start healing right away when combined with other post care products such as hyaluronic acid, peptides and ceramides which all provide extra hydration while also assisting with tissue renewal leading up supportive care from clinic treatments like Microneedling.
Applying a Numbing Cream
Numbing creams are a helpful way to alleviate some of the discomfort associated with microneedling. Depending on the sensitivity of your skin and where you are having microneedling done, you may not even need to apply a topical anaesthetic cream like lidocaine or benzocaine. However, if you experience pain with microneedling, these creams can help make your treatment more comfortable.
To apply the anaesthetic cream, start by cleaning the area with mild soap and water to remove any oils and otherwise prep the skin for treatment. Dry completely and then apply a thin layer of cream in a circular motion. Be sure to cover the entire area that will be treated, but avoid applying too much as this may prevent absorption or lead to uneven distribution. For areas with denser hair (such as facial hair on men) use a fine-toothed comb or back of a brush to spread it evenly around each follicle, making sure not to tug too hard on any hairs.
The doctor will generally give guidance about how long it should stay on – usually this varies between 20 minutes for products containing 3% lidocaine and 10-15 minutes for products containing 5% lidocaine or higher concentrations – before using gauze wetted with warm saline solution (or simply warm water) and held against each area for 10 seconds prior to removing. Depending upon individual tolerance levels, this process can then be repeated until numbness is achieved throughout most/all areas targeted for treatment.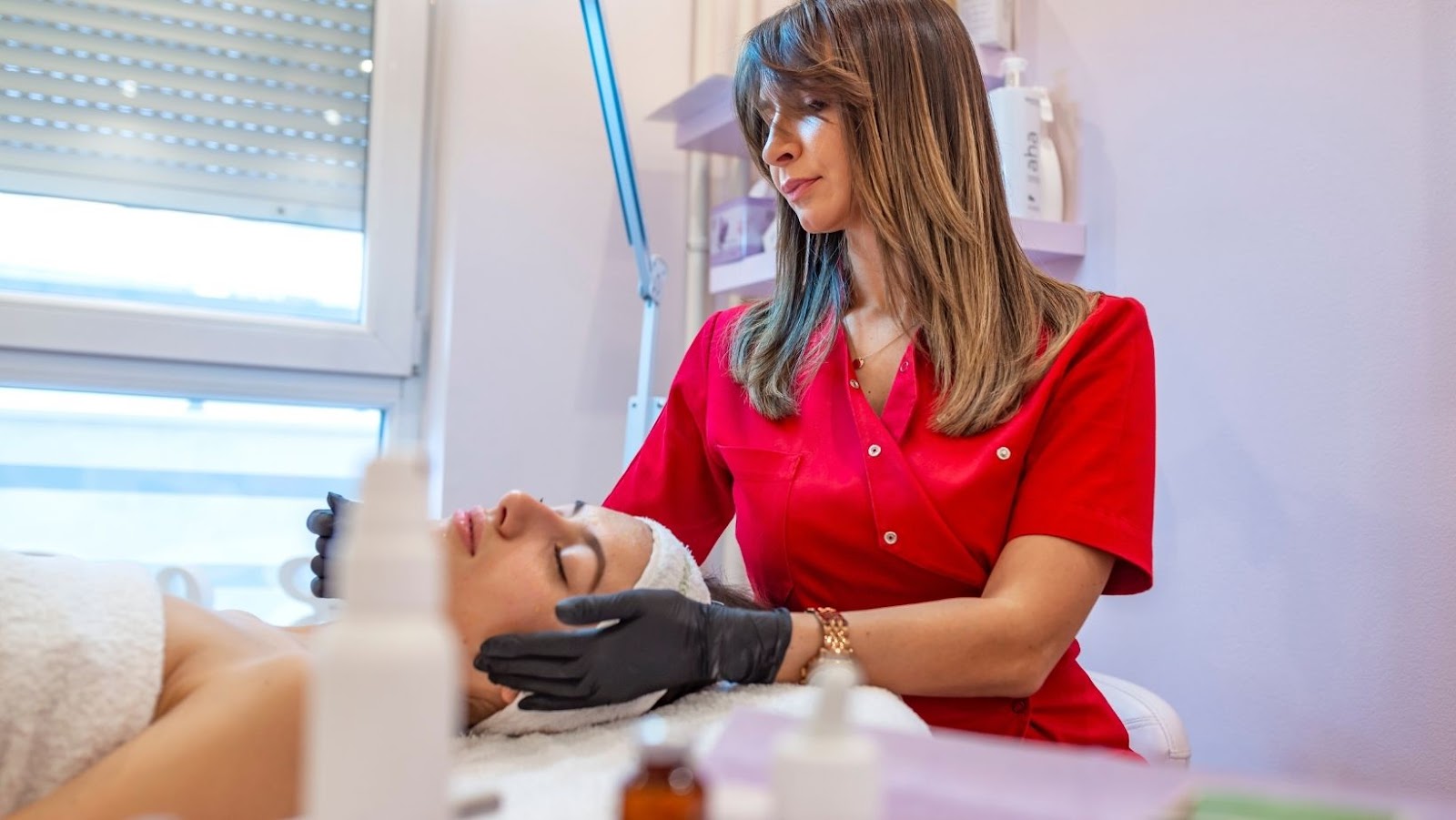 Make sure all numbing products are removed prior to beginning microneedling procedure!
During the Procedure
Microneedling is a safe and effective way to revitalise the skin and reduce the look of wrinkles and fine lines. During the procedure, it is important to take the proper precautions to ensure that you get the best possible results. Here are some tips that you should keep in mind when getting ready for and undergoing a microneedling treatment:
Cleanse your face thoroughly before the procedure.
Do not apply any moisturisers or creams prior to the treatment.
Be sure to use a sterile needle for the procedure.
Avoid direct sunlight and tanning beds for at least 48 hours after the treatment.
Use a gentle cleanser and moisturiser after the procedure.
Applying the Serum
Applying the Serum Once any visible signs of infection have been treated, the next step is to apply a calming serum. The serum will reduce redness and soothe the area being treated, while also promoting faster healing. This can be administered topically or mixed with water and applied to the wound in two to three short bursts.
Make sure not to over-apply – this could lead to further infection. For best results, keep the area clean and inspect it daily for signs of improvement or worsening of symptoms.
Adjusting the Needle Depth
Adjusting the needle depth during microneedling procedures can have a profound impact on your results. Many physicians who specialise in this procedure start by using a shallow setting and then adjust the depth as needed from treatment to treatment depending on the condition of their patient's skin, their skin type and the goal of their procedure.
When determining the best needle depth for each individual, skin type, age and previous care or treatments they have undergone will all be taken into consideration. Typically, patients with darker complexions should use a slightly shallower setting than those with lighter ones due to higher pigments in dark skin that can react differently in some cases if deeper penetration is attempted. During your consultation with your doctor they will assess your specific needs and develop a treatment plan that is tailored to you.
When adjusting needle depth during treatments, it is important to ensure that the correct setting is used for each area of your face or body as sensitivity can vary across different areas. Additionally, using too high of a degree of force when pushing down onto the device handle can easily lead to too deep penetration. When this occurs there is an increased risk for darker marks/scarring around treated areas since too much stimulation may open up larger pores in these regions allowing excess melanin build-up around them thereby leading to an uneven complexion. It is therefore important that pressure be used lightly and monitor microneedling effects regularly throughout the process to ensure desired results are reached safely:
Ensure the correct setting is used for each area of your face or body.
Use pressure lightly.
Monitor microneedling effects regularly throughout the process.
Aftercare
Proper aftercare is key in getting the most out of your microneedling session. After the procedure, your skin may be sensitive, red, and irritated so it is important to follow the recommended aftercare in order to maximise the benefits of this procedure.
Here, we will discuss the best way to take care of your skin post-session:
Applying a Moisturiser
Applying a moisturiser to skin after a microneedling procedure is essential for maximising the results. Moisturisers help to lock in moisture, promote healing and protect the skin from damage caused by UV exposure. Depending on the type of device used during the treatment and skin sensitivity, you may need to begin using a moisturiser immediately after treatment or wait for 12 to 24 hours.
Prior to beginning use of any new product, it is important to read product labels and ask your healthcare provider or aesthetician which products are best suited for your individual needs. Using delicate, non-scented products is recommended; however, if you have a product with a pleasant scent that you prefer such as lavender oil or jojoba oil, these can provide added benefits as well. Avoid harsh sunscreens and fragrance-free mineral sunscreen that contains zinc oxide is also beneficial due to its natural anti-inflammatory abilities.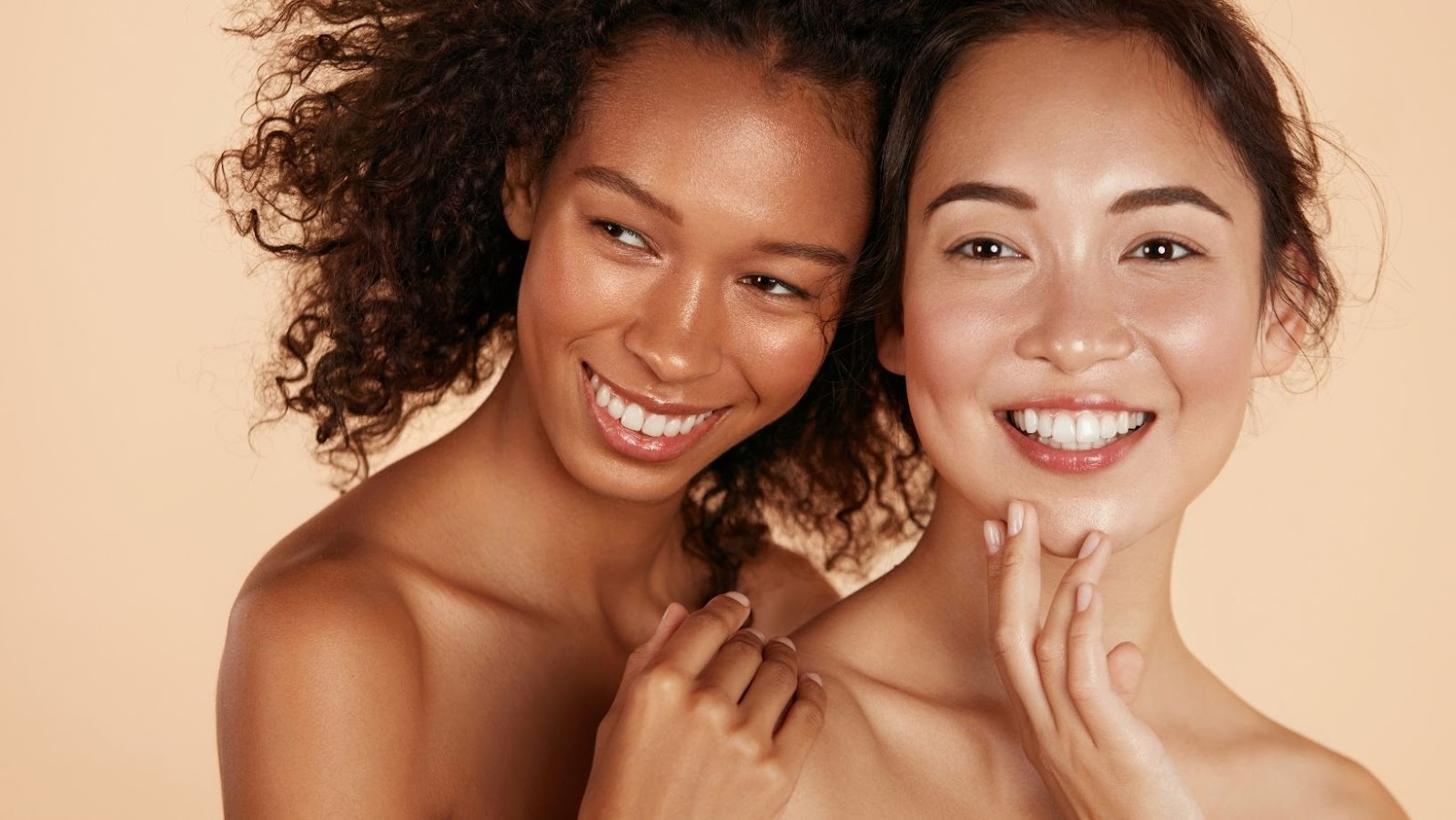 Additionally, any moisturising cream containing hyaluronic acid can be used as this helps reduce inflammation with its natural antioxidant-boosting agents making it ideal for presentation applications following microneedling treatments. An occlusive moisturisers (those thick creams), like petroleum jelly (Vaseline), should be used only on very dry skin where other lighter creams have not worked well; this type of cream should only be applied every other night because it does not allow normal evaporation of water from the surface of the skin and can block sweat glands and clog pores.
Avoiding Sun Exposure
After receiving microneedling, it's important to avoid prolonged exposure to sunlight, tanning beds and sun lamps. Prolonged sun exposure after microneedling can increase the risk of post-inflammatory hyperpigmentation. Sunscreen should be applied as a preventive measure anytime you plan to go outside, as evidence indicates it may reduce the risk of post-procedural complications.
Furthermore, it is important to apply sunscreen with a minimum SPF of 30 between treatments due to the skin's increased sensitivity. Look for a sunscreen that has zinc oxide or titanium dioxide listed as active ingredients, as these are physical sunscreens that reflect UV radiation. Avoid chemical sunscreens that absorb UV radiation such as avobenzone, oxybenzone and octinoxate as they may cause skin irritation in sensitised skin from microneedling.
Microneedling is a popular cosmetic procedure used to improve skin conditions like wrinkles, scars, and stretch marks. It works by creating tiny punctures in your skin which leads to enhanced collagen production and improved skin tone. These treatments can offer long-term benefits if done properly.
In this section, we'll go over some tips for getting the most out of your microneedling sessions:
Improved Skin Texture and Tone
When it comes to the long-term benefits of drinking coffee, improved skin texture and tone is often one of the first things that come to mind. While it's true that too much caffeine can affect our skin, studies have found that moderate consumption can provide advantages in maintaining a healthy, radiant complexion. When averaged out across two to four cups per day, research has revealed a possible connection between reduced wrinkles, increased hydration levels and improved elasticity.
At its core, coffee is packed with antioxidants and natural acids known for their various beneficial properties. For example, polyphenols in coffee can help lower inflammation and combat oxidative stress from pollution or sun exposure; caffeic acid helps protect cells from damage caused by environmental agents like UV radiation; chlorogenic acid works to combat free radical damage which occurs naturally with ageing; and phytochemicals may contribute to healthy miscellaneous cell processes throughout your body. Together these powerful ingredients can help counteract dullness and dryness while keeping your skin looking youthful!
Reduced Appearance of Scars and Wrinkles
Microneedling is becoming increasingly popular as a cosmetic procedure due to the fact that it offers effective, long-term benefits for skin rejuvenation.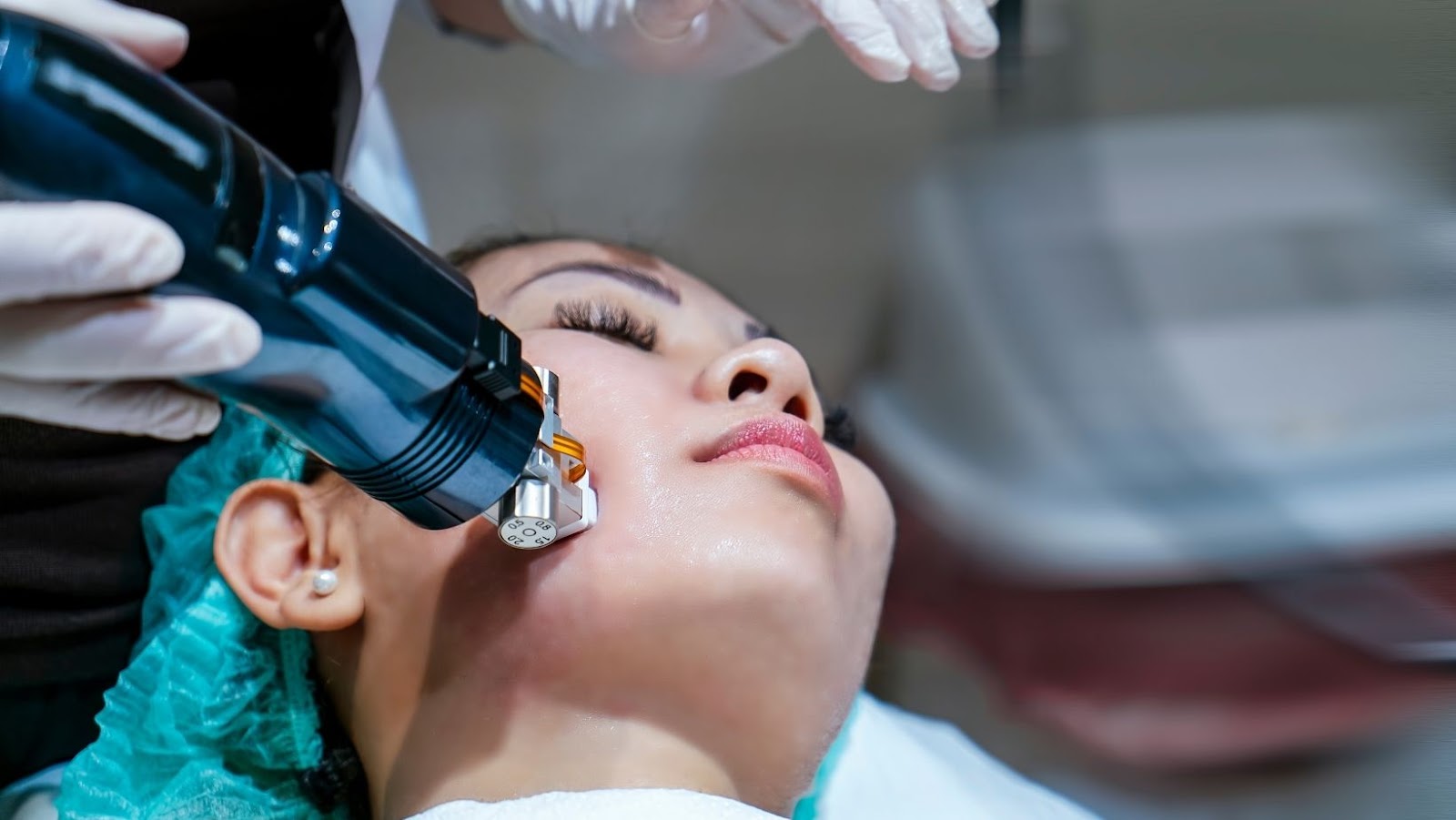 The stimulation from the microneedles causes an increase in collagen, which helps to improve elasticity, reduce wrinkles and lessen the appearance of scars and other blemishes from acne and sun damage.
The reduction in scarring or wrinkles associated with microneedling can be seen almost immediately following treatment. In fact, some people report visible results within just 24 hours after their procedure is done! Over time, your body will continue to heal itself through increased collagen production and you'll continue to see improvement in your skin's overall appearance.
Microneedling treatments allow for better absorption of serums or topical products post-treatment. This means that when you apply products after a session they are more deeply and rapidly absorbed into skin cells due to their size compared to larger molecules when using traditional methods. This increases their effectiveness while also reducing any risk of side effects normally associated with direct application onto pores in your face without microneedling first opening them up slightly.
Overall, with an experienced clinician and proper aftercare advice, microneedling can reduce the appearance of scarring or wrinkles for long-lasting improvement in your skin's overall health and regeneration process over time with each treatment!
Stimulated Collagen Production
One of the most beneficial aspects of microneedling is its ability to stimulate the production of collagen in the skin. Collagen is an important structural protein and a major component in the extracellular matrix that provides support to all cells. As we age, our ability to produce collagen gradually decreases, leading to wrinkles, fine lines, and other signs of ageing.
By repeatedly puncturing the skin with tiny needles, microneedling causes micro-injuries that activate the body's natural wound healing response and stimulate increased production of collagen and elastin in targeted areas. Over time, this can result in improved skin tone and texture and a more youthful appearance. Additionally, increased collagen production can boost skin hydration levels while reducing acne scars, wrinkles, and other blemishes.