Truth About Your Workout Clothes: Dos And Don'ts When Laundering Them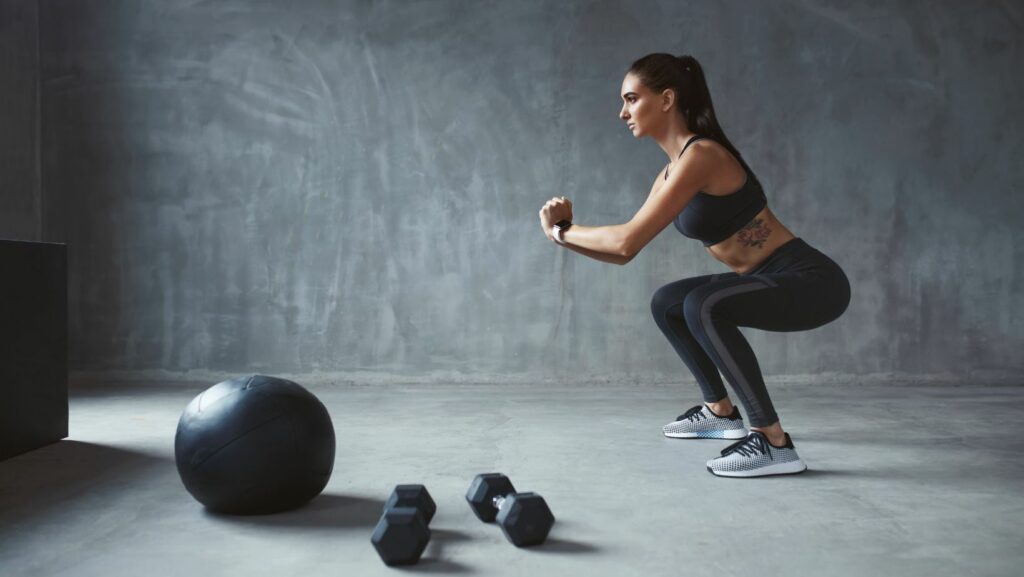 What you wear can make a big difference in how you feel and perform when it comes to working out. Workout clothes are designed to optimize your comfort and results, from breathable fabrics to compression gear. However, all that sweat, dirt, and bacteria can take a toll on your exercise clothes, affecting their performance and longevity. That's why it is important to launder your exercise clothes properly. Still, unfortunately, many people don't know how to do it right and mostly rely on hassle-free laundry pickup and delivery services.
Whether you're a seasoned athlete or just starting, these tips will help you keep your exercise clothes fresh, clean, and ready for your next workout.
Dos: How to Properly Wash Workout Clothes
Use cold water and gentle detergent. High heat can damage workout clothes, so it is best to use cold water for washing. Choose a mild detergent that's free of harsh chemicals and fragrances. Avoid using bleach or fabric softener, which can break down fabrics and reduce their performance.
Different colors and fabrics. Just like regular laundry, separating your exercise clothes by color and fabric type is essential. Brightly colored clothes can bleed onto lighter colors, and rougher fabrics can damage delicate fabrics. Separate your workout clothes into different loads to prevent any mishaps.
Pre-treat stains. If you have any stains on your exercise clothes, pre-treat them before washing them. Use a stain remover or baking soda and water mixture to spot-clean the affected area. This will help to lift the stain and prevent it from setting in during the wash cycle.
Turn clothes inside out. Before washing, turn your exercise clothes inside out. This will help to protect any printed or textured designs and prevent pilling and damage to the fabric.
Air dry or use low heat in the dryer. High heat can shrink, warp, or damage exercise clothes, so it's best to air dry them if possible. If you need a dryer, choose a low heat setting and remove the clothes promptly to prevent any damage or wrinkling.
Don'ts: Common Mistakes When Washing Workout Clothes
Using fabric softeners or dryer sheets can leave a residue on exercise clothes, reducing their breathability and moisture-wicking capabilities. Instead, use a vinegar rinse or specialized sports detergent to help remove any odors and maintain the integrity of the fabric.
Overloading the washing machine can prevent clothes from getting properly cleaned and may cause damage to the fabric. Be sure to follow the manufacturer's instructions for the maximum load size and stick to it.
Using hot water. It can cause exercise clothes to shrink, fade, or lose shape. Stick to cold water for washing exercise clothes, and avoid using hot water unless necessary.
Leaving exercise clothes in the washer or dryer for too long can cause mildew, bacteria growth, and musty odors. Remove clothes promptly from the washer or dryer and hang them up to air dry if possible.

Dry cleaning or ironing exercise clothes. Exercise clothes are typically made from synthetic fabrics unsuitable for dry cleaning or ironing. These processes can damage the fabric and cause it to lose its elasticity, so it's best to avoid them altogether. So, no trip to the nearby dry cleaner!
Special Care For Certain Fabrics And Features
While the dos and don'ts for laundering exercise clothes are generally applicable to most fabrics and features, there are some special care instructions to keep in mind for certain types of exercise clothing and accessories.
Technical fabrics like moisture-wicking and compression materials require special care to maintain their performance. You must avoid using fabric softeners or dryer sheets, which can clog the fibers and reduce their breathability. Use a gentle, sports-specific detergent that is formulated for technical fabrics. It is also important to air dry technical fabrics to prevent any damage from heat.
Sports bras should be treated with special care to help maintain their shape and support. Wash them in cold water on a gentle cycle and avoid using fabric softeners or dryer sheets. Hang them up to air dry rather than using a dryer, which can damage the elasticity of the fabric. Avoid twisting or wringing out sports bras, as this can damage the shape and structure of the bra.
Gym bags and accessories like yoga mats and weightlifting gloves can also benefit from regular cleaning. Wipe down the exterior of your gym bag with a damp cloth and mild detergent, and let it air dry. Wipe down the surface with a damp cloth and a natural cleaning solution for yoga mats, and air dry. Meanwhile, you can handwash weightlifting gloves with mild soap and cool water and let them air dry.
If you rely on laundry services, it is best to delegate your workout clothes and sports bra to a wash and fold service since it needs to be hand washed.
Other Tips For Maintaining Exercise Clothes
In addition to proper laundering and caring for specific fabrics and features, there are other tips to keep in mind for maintaining exercise clothes.
Prolong the life of your exercise clothes by not wearing them for extended periods or for activities they are not designed for. For example, do not wear compression leggings for casual lounging, which can cause unnecessary wear and tear on the fabric. Avoid wearing jewelry or accessories that could snag or damage the fabric.
Proper storage of exercise clothes can also help to extend their lifespan. Store them in a cool, dry place away from direct sunlight to avoid fading or discoloration. Avoid hanging clothes on wire hangers, which can stretch the fabric over time. Instead, fold clothes neatly and place them in a drawer or on a shelf.
Exercise clothes eventually wear out and lose their performance capabilities, even with proper care. Signs that it may be time to replace exercise clothes include holes or tears in the fabric, excessive pilling or fraying, loss of elasticity, or a decline in moisture-wicking capabilities.
Final Takeaway
Knowing how to launder your workout clothes properly help maintain their performance and longevity. Remember to follow the dos and don'ts.
Incorporating these tips into your regular laundry routine can help to ensure that your exercise clothes continue to perform as intended, helping you to feel comfortable and confident during your workouts. So take care of your workout clothes, and they will take care of you!