Understanding the Importance of UV Protection in Your Eyewear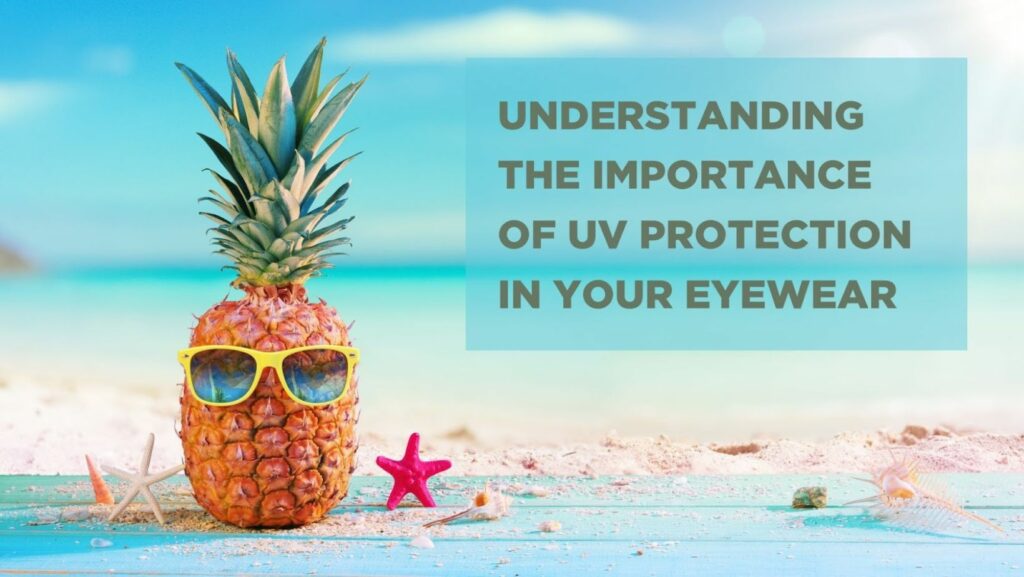 Our skin is of the utmost importance when considering sun damage. If overexposed, e sun's ultraviolet (UV) radiation can hurt our eyes and sensitive skin. Around one-quarter of UV damage occurs to your eyes before you clock 20. Even on cloudy days, UV radiation can bounce off sand, water, and buildings. You, therefore, need to protect your eyes.
With increasing innovation in vision tech, safeguarding our eyes has become easier than ever. Some of the most popular eyewear today include scratch-resistance, anti-fog, anti-reflective, and of course, arguably the most important of all, UV protection.
Constant exposure of your eyes to UV radiation can put you at significant risk of eventually getting macular degeneration, eye cancer, snow blindness, retinal damage, cataracts, and Ptygeria. UV-protective sunglasses are vital for maintaining the health of your vision, as they help shield your eyes from the damaging UV rays of the sun, which have even been linked to skin cancer.
Without wearing UV-coated glasses, such as Oakley prescription sunglasses, even a brief exposure of your eyes to UV radiation can be as harmful as sunburn is to the skin. Thus, to protect your eyes from sun damage outdoors, UV-coated glasses and UV-protective sunglasses have a tiny film of UVA- and UVB-blocking material.
What Is UV Eyewear Protection?
UV eyewear protection is a coating applied to the lenses of eyewear or sunglasses to filter or block potentially damaging solar radiation discharged by the sun from hitting the eyes and skin. UV-protective eyewear has a robust and thin coating of a substance that blocks UVA and UVB rays, protecting your eyes outdoors. UV protection comes standard with many branded sunglasses, which explains why many are very costly. Otherwise, an optician can add them at your request as a layer on regular eyeglass lenses.
The importance of UV protection in your eyewear is highlighted below in 5 main headings.
Protects Your Eyes
Overexposure to UV radiation within a short space of time can result in inflammation in the cornea. Even transient exposure to UV radiation without UV-protective sunglasses can harm your eyes and cause them to become painful, puffy and red, tearful, sensitive to light, or feel gritty like sand in them. Eyewear with UV coating guards your eyes from dangerous ultraviolet rays.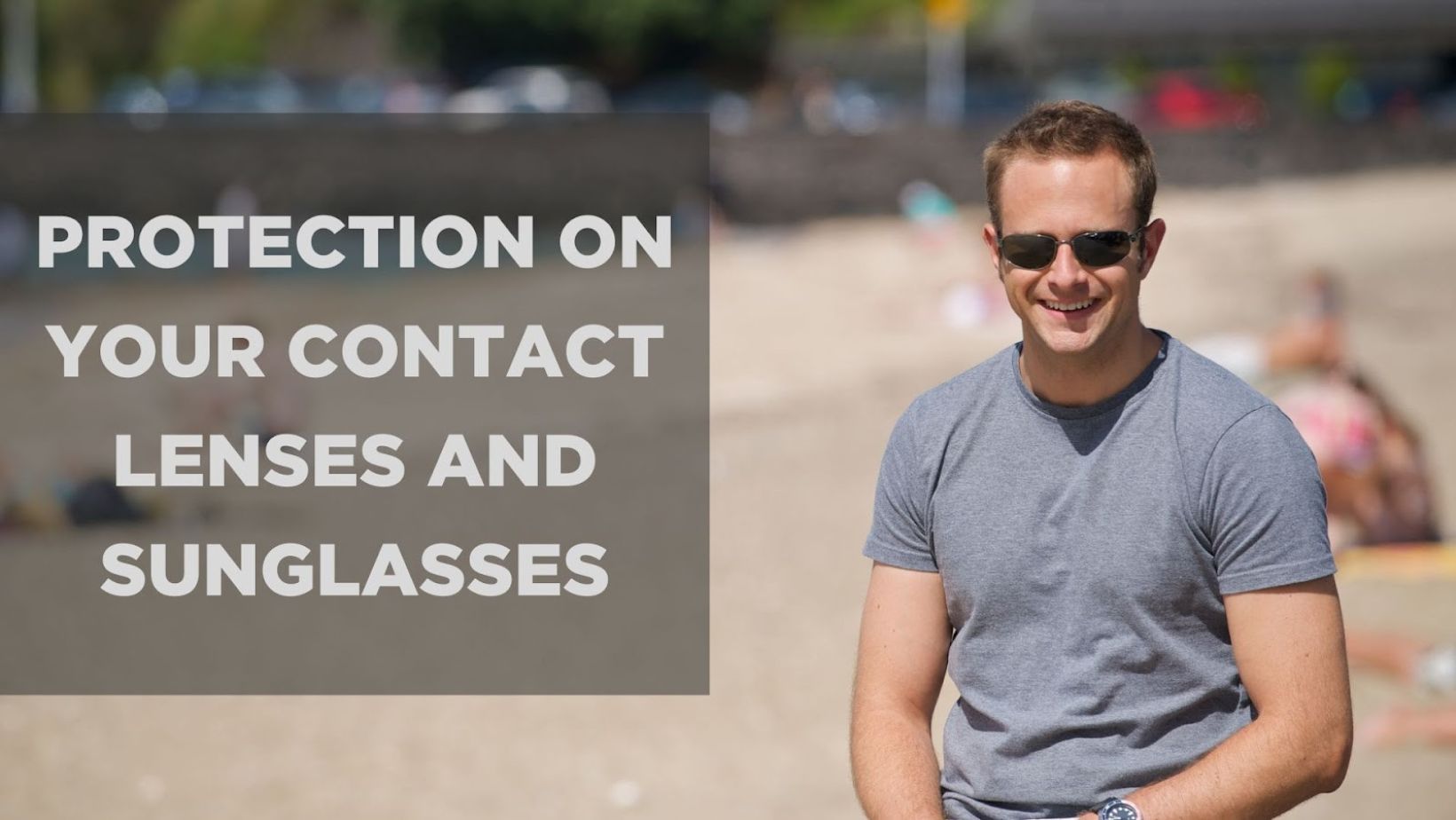 A good UV coating can shield up to 100% of UV rays from penetrating your eyes, allowing you to safely enjoy your day outside the house, even on very sunny days.
Added Protection on Your Contact Lenses and Sunglasses
Even if your contact lenses repel UV rays, you still need UV-protective sunglasses, as UV-coated contact lenses protect only the part of your eye covered by the lens. With only contact lenses, ultraviolet radiation can still hurt your eyelids and other tissues not shielded by the lens. Thus, UV-coated sunglasses protect these delicate tissues and the skin around your eyes from UV effects. In the same vein, not all ordinary sunglasses repel 100% of UV rays because most of the rays still pass through. Thus, explicitly opting for UV-coated eyewear is always safer, especially if you spend lots of time outdoors or driving.
Protects Against Short-Term Eye Damage
Unprotected and constant exposure to concentrated solar radiation can lead to photokeratitis—the inflammation of the cornea. This damage can also affect the conjunctiva, retina, and lens. Some symptoms of photokeratitis are headaches, eye pain, seeing halos, blurry vision, and tearing. Skiing, fishing, or beaching without adequate eye protection can cause short-term blindness. This happens when UV rays reflect off reflective surfaces such as sand, snow, and water. Therefore, UV-protective sunglasses help to protect the eyes from these dangers.
Prevents Eyelid Cancer
Apart from protecting the inner and outer eye structures, UV-protective eyewear also guards the eyelids against dangerous
UV radiation, thereby safeguarding against the development of eyelid cancer. They also protect against long-term eye damage, which could be developed via constant exposure to solar radiation.
It Helps Preserve a Young-looking Skin
The skin surrounding human eyes is thin; it can instantly dry up. Thus, it can develop fine lines and crow's feet in people without proper eye guards. Suitable UV-protective sunglasses can shield the eyelids and the surrounding eye area from penetrating UV radiation. Hence, wearing UV-protective eyewear can be a cue to lasting, strong, and healthy vision.
Prevents Pseudo-exfoliation Syndrome
This syndrome causes a flaky substance to form on the internal structures of the eye, usually on the lens and iris. This condition heightens the risk of developing glaucoma. Wearing proper UV-coated eyewear can shield the eyes from developing this pseudo-exfoliation syndrome.
Early Stage Protection for Children
A child's eyes develop over many years, and exposure to the sun at a very early stage can result in eye defects later in life. It is, therefore, crucial to have children put on hats to mitigate their exposure to ultraviolet rays when they are outside playing. As they grow older into their teenage years, they would have developed habits of wearing sunglasses or eyeglasses, thus making sure their eyes are always protected. Once they grow into adults who are used to this disciplined way of life, their eyes will be better off as around one-fourth of the total UV harm occurs to the eyes before the age of 20 is reached, particularly for children who spend a lot of time outdoors.
Conclusion
To protect your eyes completely from ultraviolet rays, look for prescription eyewear that offers UV400 (complete) protection. This means your glasses are strong enough to block 100% of harmful ultraviolet radiation from reaching your eyes. With this knowledge, you can select your perfect UV-protective eyewear and step into the sun with boldness, comfort, and a bright vision for the future.