Better way to make serum for your face at home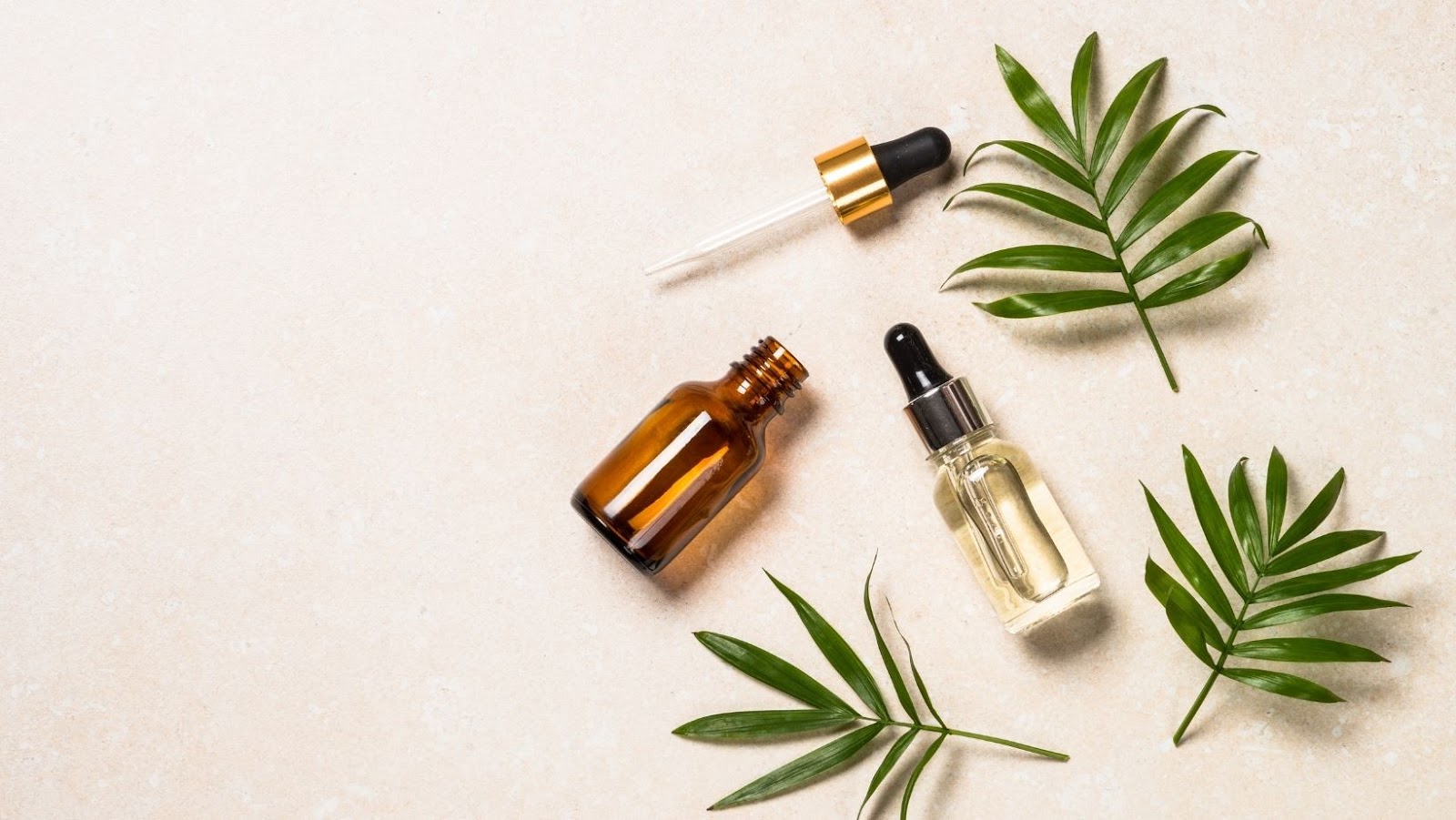 Making your own serum for face at home can be a daunting prospect, but when done right, it can yield amazing results. The right combination of oils, active ingredients such as Vitamin A, C, and E and herbs, can make your skin look healthier, firmer and younger. Making your own serum at home requires some planning and knowledge to ensure you are getting all the essential ingredients in the right quantity. In this article, we are going to talk about the basics of making your own serum for your face at home.
How to make serum for face at home
Homemade serum for your face is a great way to keep your skin looking fresh and healthy. It is gentler than most store-bought serums and is designed to give you targeted results by addressing specific skin issues. Generally speaking, homemade serum is composed of carrier oils and essential oils, depending on what type of benefit or effects you are looking to achieve.
Benefits of Homemade Serum:
-Moisturiser Dry Skin: Carrier oils are known to provide deep hydration while giving a protective barrier that locks moisture in the skin.
-Balances Oily Skin: Essential oils added to homemade serum are beneficial in balancing out sebum production while calming down irritated breakouts and acne.
-Anti-Aging Properties: Essential oils like lavender, neroli and frankincense can help reduce or even prevent signs of ageing for a youthful glow on the face.
-Reduces Inflammation: Potent essential oils like tea tree oil are anti-inflammatory and can help reduce redness from irritations or blemishes caused by acne.
-Fights Free Radicals: Antioxidants found in natural ingredients such as Vitamin E oil aid in fighting free radicals, thereby protecting the skin from damage caused by stress, pollution, sun exposure and other external factors.
Ingredients
Making your own facial serum at home can be a great way to save money and have an effective care routine. Before you begin making your facial serum, it is important to know the best ingredients for homemade face serums. Here are some of the most essential ingredients for creating an effective and nourishing serum for your face.
Carrier oils
Carrier oils are the basis of all topical skin-care products, including facial serums. Carrier oils are extracted from the fatty portions of plants and are used to dilute essential oils before applying them to the skin. Carrier oils can also provide numerous other benefits of their own including moisturising and nourishing the skin with vitamins and minerals. Popular carrier oils used in facial serums include sweet almond oil, jojoba oil, grapeseed oil, coconut oil, avocado oil and argan oil.
Each has its own unique properties that can benefit your skin. Sweet almond oil is high in vitamin A and E both of which deeply moisturise and condition the skin. Jojoba oil has a natural squalene content similar to our body's natural lipids allowing it to help regulate our skin's natural sebum production and balance dryness or shine caused by excess sebum. Grapeseed oil is extremely light so it's great for easily absorbing into the surface while providing antioxidant benefits along with its astringent properties that aid in tightening pores. Coconut oil is beneficial for hydrating deeply while helping remove built up dirt from within your pores while avocado and argan oils help reduce inflammation both on a topical level as well as an internal level leaving you with glowing beautified skin.
Essential oils
Essential oils are potent extracts from plants, leaves, and bark that are used for their fragrance and therapeutic effects. Oils such as lavender, peppermint, rosemary, orange and even lemongrass can all be part of making your own face serum. This can be particularly helpful for more sensitive skin types or those simply looking for a natural way to obtain healthier skin. Essential oils can help repair damage to the skin while deeply moisturising without clogging pores.
When considering which essential oil or combination of oils to use in your custom made serum, think about the purpose you would like it to address. Some great options include:
-Lavender: calming and anti-inflammatory properties
-Geranium: balancing for skin that's either too dry or too oily
-Chamomile: reduces redness in sensitive skin
-Rosemary: a cleansing astringent that helps reduce inflammation
-Tea Tree Oil: helps combat the blemishes associated with oily or textured skin
-Ylang Ylang: restores vibrancy with antioxidant and moisturising qualities
-Jasmine: nourishing oil with benefits of improved tone & healthy glow
When using essential oils it is important to mix them with other ingredients such as carrier oils as they may cause irritation in pure form. Because settings vary greatly when using these products ensure you start off using small amounts until you determine what works best for your individual needs.
Other ingredients
When making a facial serum at home, you can also use several other ingredients for added benefits. Essential oils are the perfect way to add extra hydration, nutrients, and antioxidants to your serum. Here are some recommended essential oils:
-Rosehip seed oil: Rosehip seed oil is full of antioxidants and fatty acids that aid in moisturising the skin, reducing wrinkles and inflammation, and stimulating collagen production.
-Grape seed oil: Grape seed oil is rich in linoleic acid and vitamin E which help reduce inflammation, treat acne, lighten dark spots and imperfections on the face.
-Jojoba oil: Jojoba oil is full of vitamins A, E, B1 & B2 as well as omega 6 & 9 fatty acids that help reduce inflammation. It helps to lock in moisture while conditioning the skin leaving it looking smooth and radiant.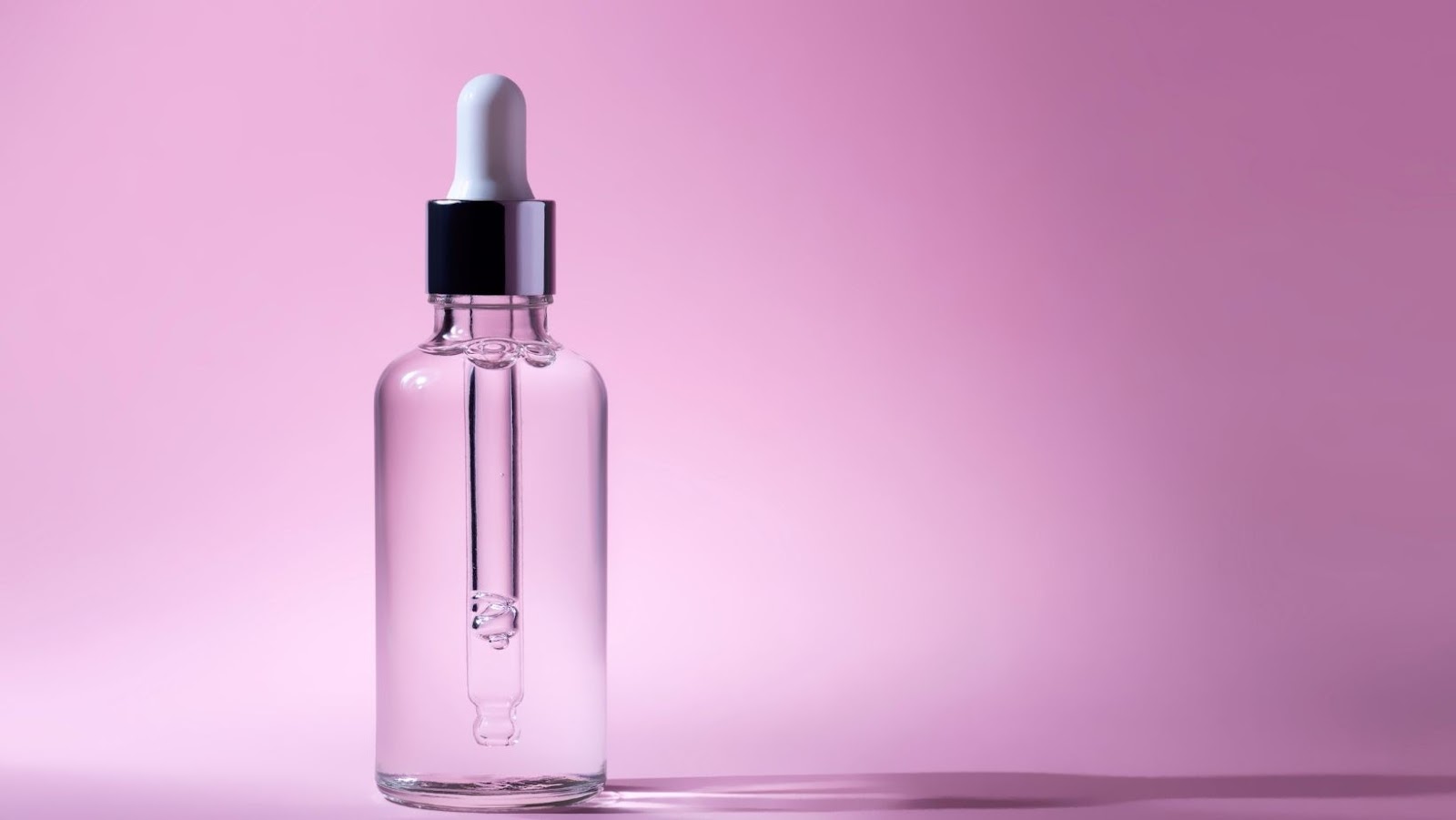 -Almond oil: Almond oil has a sweet nutty smell with an oily texture that nourishes dry skin without clogging pores. It contains vitamin E to help reduce puffiness while smoothing out wrinkles.
-Olive oil: Olive oil is packed with anti-aging properties that help improve cell turnover for smoother looking skin as well as nourishing fatty acids for softer skin over time.
-Argan Oil: Argan Oil carries a variety of vitamins like vitamin E&A which helps moisturise the skin while protecting against damage caused by free radicals from environmental factors such UV rays or pollution.
Preparation
Making a serum for face at home is a cost-efficient way to get the most out of your natural ingredients. With a few simple tools and ingredients, you can create an effective serum that can help nourish and protect your skin. In this section, we will discuss the preparations that you need to make to create the perfect serum for your face at home.
Measurement of ingredients
To accurately measure the ingredients for your homemade face serum, use a kitchen scale. When measuring essential oils, pour out small amounts at a time as it is easy to add more but impossible to take away.
Begin with the carrier oils first, then add essential oils. When measuring both types of oils, avoid spilling and take your time in measuring exact measurements of each ingredient. Some essential oil brands like doTERRA or Young Living provide droppers with their bottles that can help make the process easier and more accurate.
For carrier oils, use any combination of these: jojoba oil (simmondsia chinensis), argan oil (argania spinosa L.), grapeseed oil (vitis vinifera L.), and rosehip seed oil (rosa rubiginosa). Aim for equal parts carrier and essential oil; generally 1 teaspoon each of two different edible-grade carrier oils mixed together with 10 drops of an essential oil is a good starting point.
For essential oils, you can use two or three different ones from this list: lavender (lavandula angustifolia), chamomile (Anthemis nobilis or Matricaria recutita), clary sage (Salvia sclarea), tea tree (Melaleuca alternifolia) sandalwood, vetiver, geranium, rosemary(Rosmarinus officinalis) & ylang-ylang(Cananga odorata). Remember that while they are natural they can be potent so start slow and don't forget to test if your skin is sensitive before using!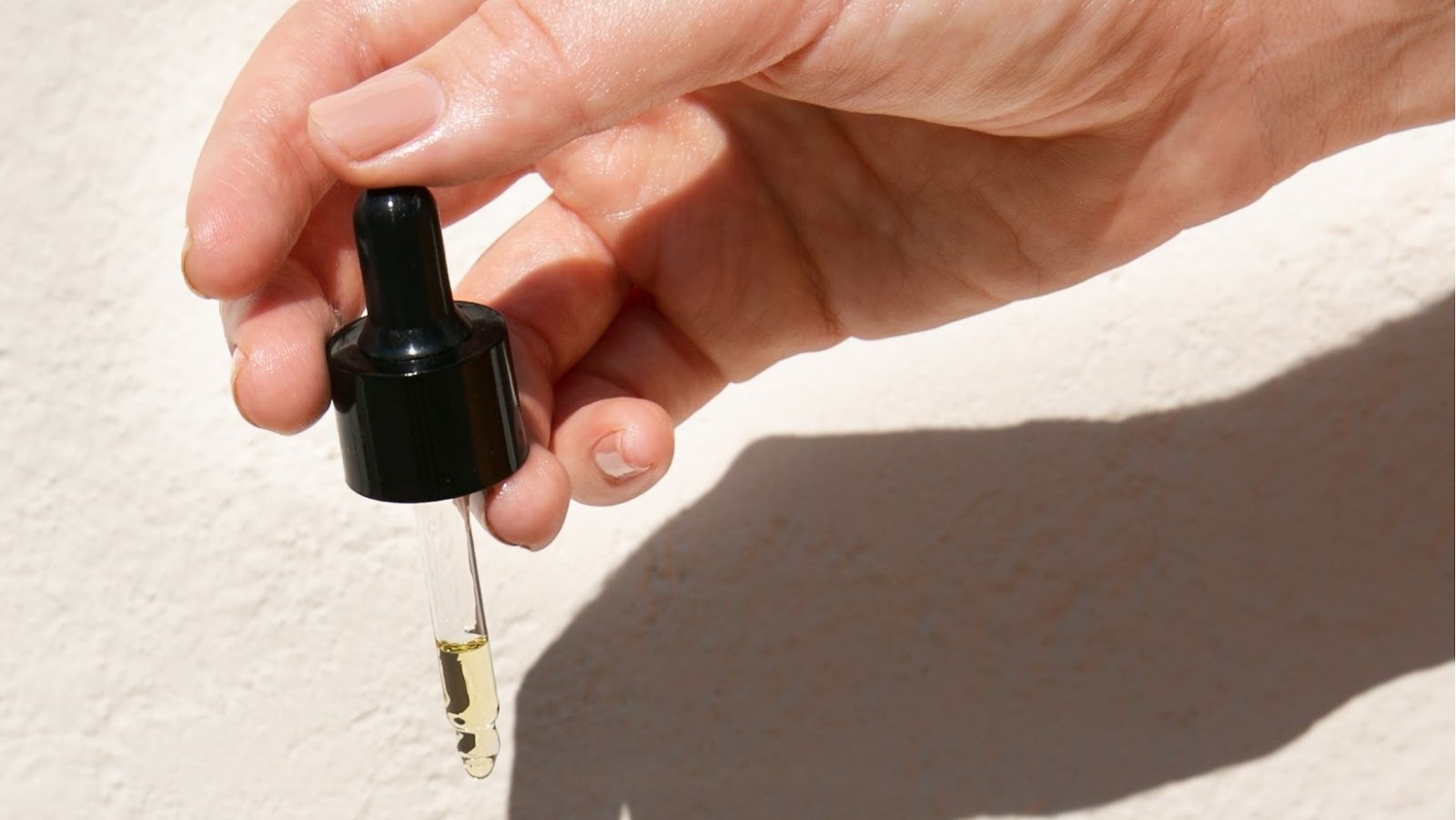 Mixing process
Mixing the ingredients for your homemade serum is the most important step. Be sure to mix all of your ingredients in the correct order and avoid clumps by stirring slowly and gently. You should also use a non-reactive container, such as a glass or ceramic bowl, to avoid altering the ingredients.
When making your serum, start with less of each ingredient. You can always add more if desired. Start with 1 teaspoon of each liquid carrier such as oil, glycerin and water. For example: 1 teaspoon olive oil + 1 teaspoon aloe vera gel + 1 teaspoon vegetable glycerin + 2 teaspoons distilled water = 4 teaspoons of total liquid in your serum blend.
Cleansing your face
Cleansing is the first and most important step in any skin care routine. It's important to remove dirt, bacteria and other impurities from your skin daily to keep it healthy and clear.
To properly cleanse your face, begin by wetting your face with warm water then applying a gentle cleanser. Massage the cleanser into your skin with your fingers using slow, circular motions and avoiding the eye area. Rinse off the cleanser with warm water then use a soft towel to pat dry.
Applying serum
Serums are an important part of a skin care routine, but they can be expensive and difficult to get right. Fortunately, you can make an effective serum at home with ingredients that may already be in your kitchen. When applying serum, it is important to use clean hands and avoid direct contact with your face or eyes. After cleansing your face and patting lightly with a towel, put 5–10 drops of serum into the palm of one hand and rub your hands together before applying onto the skin in circular motions. Take care to avoid the eyes. For added benefit, use a jade roller or gentle massage provided by a Clarisonic-type device to aid product absorption. Allow the serum to absorb for at least three minutes before following with a light moisturiser or other treatments as needed for problem areas.
Storage
Once you have made your homemade serum for your face, it is important to store it in a cool, dry place for optimal results. It is advisable to store the serum in a dark glass container with a lid as certain types of plastic containers can leach chemicals into the serum and spoil it over time. Be sure that your container is airtight, as letting air inside can cause bacteria to form and spoil the product. As some ingredients may not be fragrance/fragrant-free, keeping the container in a cool place away from direct sunlight is also recommended.
Conclusion
The best way to make serum for your face at home is to create your own custom blend that is tailored for the needs of your particular skin type. Start by choosing your favourite carrier oil, or combination of several carrier oils that suit your skin. Then, carefully choose and combine other beneficial ingredients like light essential oils or other active herbal extracts to create a powerful serum specifically designed for you.
The power of handmade serums lies in their ability to be customised for not only your type of skin, but also its texture, tone, hydration level and individual sensitivities. A properly formulated DIY serum can deliver all the important moisturising, healing and protective benefits that it promises. With a little knowledge and practice you can start enjoying the unique benefits of homemade facial serums too – without paying an ar