Can You Take Dayquil and Benadryl? Find Out The Answer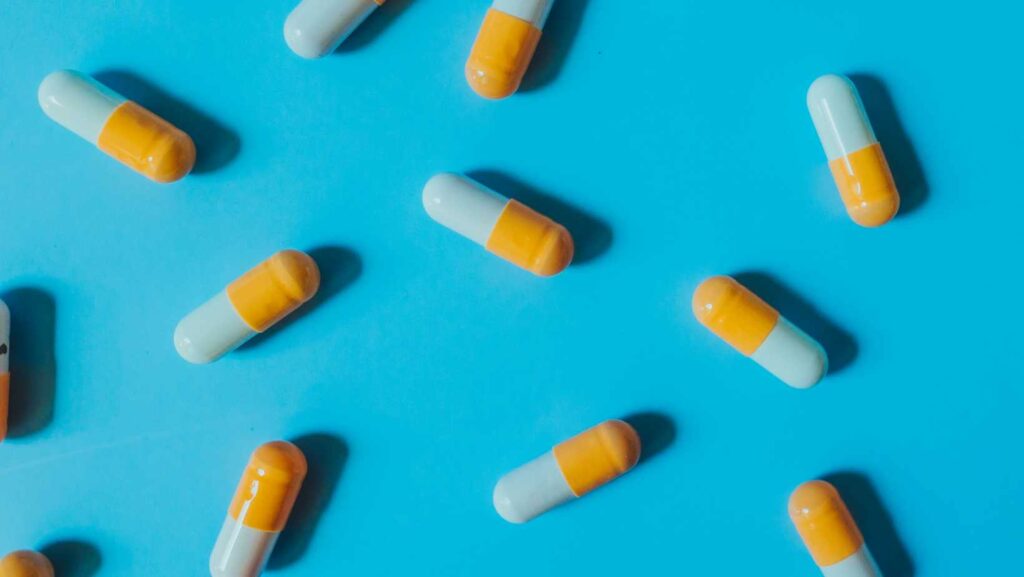 Wondering if it's safe to take DayQuil and Benadryl together? Many people have asked this question, as both medications are commonly used for different purposes. Let's dive in and explore whether it's advisable to combine these two drugs.
DayQuil is often taken for relief from symptoms of the common cold or flu, such as cough, congestion, and sinus pressure. On the other hand, Benadryl is an antihistamine primarily used to alleviate allergy symptoms like sneezing, itching, and watery eyes. While both medications work in different ways, they can potentially interact when taken together.
Potential Interactions Between DayQuil And Benadryl
When considering the potential interactions between DayQuil and Benadryl, it's important to be aware of the possible side effects that may arise. While both medications can provide relief for different symptoms, combining them can increase the risk of certain adverse reactions. Here are some potential side effects to keep in mind:
Drowsiness: Both DayQuil and Benadryl can cause drowsiness individually. When taken together, this sedative effect may be amplified, leading to excessive sleepiness or decreased alertness.
Dry Mouth and Throat: Another common side effect is a dry mouth or throat. Combining these medications might intensify this symptom, making it more uncomfortable.
Increased Heart Rate: In some cases, taking both DayQuil and Benadryl simultaneously could result in an increased heart rate or palpitations. This is especially concerning for individuals with pre-existing heart conditions.
Urinary Retention: It's worth noting that combining these medications might also contribute to urinary retention—a condition where one experiences difficulty in fully emptying their bladder.
Dosage Recommendations
To prevent any unwanted side effects or complications, it's crucial to follow proper dosage recommendations when using DayQuil and Benadryl together:
DayQuil: Follow the instructions on the packaging carefully regarding dosage frequency and timing.
Benadryl: Similarly, adhere to the recommended dosage guidelines provided on the label or as advised by your healthcare professional.
It is essential not to exceed the maximum daily dose of either medication independently or in combination without consulting a healthcare provider first.
Consulting a Healthcare Professional
Given the potential interactions between DayQuil and Benadryl, it is always wise to consult with a healthcare professional before combining these two medications. They will consider your specific medical history, current medications, and any underlying conditions to provide personalized advice.
Remember, everyone's body reacts differently to medications, so what might be safe for one person may not be suitable for another. Your healthcare provider will help assess the potential risks and benefits of taking DayQuil and Benadryl together based on your individual circumstances.
In summary, while DayQuil and Benadryl can both offer relief for various symptoms individually, combining them may increase the risk of side effects such as drowsiness, dry mouth/throat, increased heart rate, or urinary retention. It is crucial to follow proper dosage recommendations and consult a healthcare professional before using these medications concurrently.

Can You Take Dayquil And Benadryl
It's a common question that many people have, especially when they're dealing with multiple symptoms. While both medications can provide relief on their own, combining them may not always be the best idea. In this section, I'll discuss the possible side effects of taking DayQuil and Benadryl together.
Increased drowsiness: One of the main concerns when combining DayQuil and Benadryl is an increased risk of drowsiness. Both medications can cause sedation as a side effect, and taking them together can intensify this effect. This may impair your ability to drive or operate machinery safely.
Dry mouth and blurry vision: Another potential side effect of combining these two medications is an increase in dry mouth and blurry vision. DayQuil contains ingredients like dextromethorphan and pseudoephedrine, which can cause dryness in the mouth, while Benadryl contains diphenhydramine, which can lead to blurred vision.
Increased heart rate or blood pressure: Some individuals may experience an elevation in heart rate or blood pressure when taking both DayQuil and Benadryl simultaneously. Pseudoephedrine found in DayQuil has been known to raise blood pressure levels, while diphenhydramine in Benadryl can potentially affect heart rate.
Cognitive impairment: The combination of DayQuil and Benadryl may also result in cognitive impairment or difficulty concentrating for some individuals. This could impact daily activities that require mental alertness.
Other potential side effects: In addition to the above-mentioned effects, there are other potential side effects that could occur from mixing these medications such as gastrointestinal disturbances (nausea, vomiting), urinary retention (difficulty urinating), or allergic reactions (rash, swelling).
It's important to note that everyone's response to medication can vary, and these side effects may not be experienced by everyone. However, it's always a good idea to consult with a healthcare professional or pharmacist before combining any medications. They can provide personalized advice based on your specific situation.