Discover The Truth: Can You Take Ibuprofen And Excedrin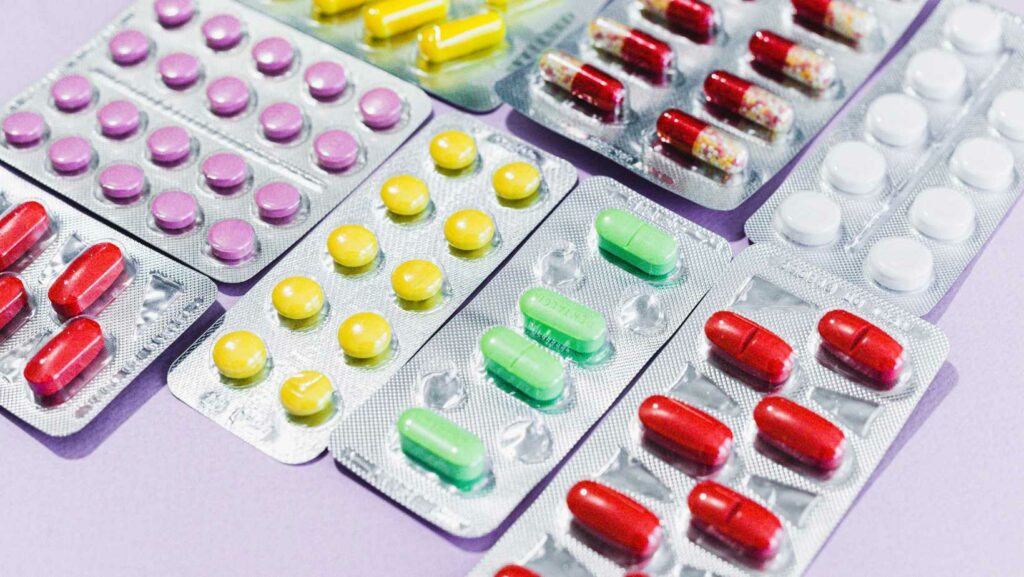 Wondering if it's safe to take both ibuprofen and Excedrin together? Let me clear up the confusion. Ibuprofen and Excedrin are two commonly used medications for pain relief, but they have different active ingredients. While it is generally safe to take ibuprofen and Excedrin separately, combining them may not be recommended.
Ibuprofen belongs to a class of drugs called nonsteroidal anti-inflammatory drugs (NSAIDs) and works by reducing inflammation in the body. On the other hand, Excedrin contains a combination of acetaminophen (a pain reliever), aspirin (an NSAID), and caffeine.
Can You Take Ibuprofen And Excedrin
When it comes to combining medications, it's essential to understand the potential interactions they may have. Ibuprofen and Excedrin are both commonly used for pain relief, but can you take them together? Well, the answer is not as straightforward as you might hope.
Ibuprofen is a nonsteroidal anti-inflammatory drug (NSAID) that helps reduce inflammation and relieve pain. On the other hand, Excedrin is a combination medication that contains acetaminophen (a pain reliever), aspirin (an NSAID), and caffeine. Since both ibuprofen and Excedrin contain an NSAID, taking them together may increase your risk of experiencing side effects such as stomach irritation or bleeding.
Safety Precautions When Taking Ibuprofen And Excedrin
If you do decide to take ibuprofen and Excedrin together under medical guidance or recommendation, there are some important safety precautions you should keep in mind:
Consult Your Doctor: Before combining these medications, discuss your specific situation with your doctor or pharmacist. They can evaluate potential risks based on factors like your medical history, current medications, and any underlying conditions.
Follow Recommended Dosages: Stick to the recommended dosages provided by healthcare professionals or indicated on the packaging of each medication. Avoid exceeding the maximum daily dose of either ibuprofen or acetaminophen.
Monitor Side Effects: Pay close attention to any adverse effects while taking these medications together. If you experience symptoms such as stomach pain, nausea, dizziness, or unusual bleeding, seek medical attention immediately.

Alternatives To Taking Ibuprofen And Excedrin Together
Considering the potential risks and interactions associated with combining ibuprofen and Excedrin, it's worth exploring alternative options for managing your pain. Here are a few alternatives to consider:
Talk to Your Doctor: Discuss alternative medications or pain management strategies with your healthcare provider. They may suggest other NSAIDs or prescribe a different combination of medications that better suit your needs.
Explore Non-Medication Methods: Consider non-medication approaches like physical therapy, acupuncture, heat or cold therapy, relaxation techniques, or lifestyle changes that can help alleviate pain.
Try Single-Ingredient Medications: Instead of combining multiple medications together, opt for single-ingredient formulations like pure ibuprofen or acetaminophen when appropriate.
.
This is a commonly asked question, and it's important to understand the potential risks and side effects associated with combining these medications.
Interactions: When taken separately, both ibuprofen and Excedrin contain active ingredients that belong to the class of drugs called nonsteroidal anti-inflammatory drugs (NSAIDs). Ibuprofen is a standalone NSAID, while Excedrin combines acetaminophen (a pain reliever) with aspirin (another NSAID) and caffeine. Combining multiple NSAIDs can increase the risk of adverse reactions such as stomach ulcers, bleeding, kidney problems, or cardiovascular issues.
Overlapping Effects: Since both medications have similar mechanisms of action, taking them together may lead to an increased intensity of their individual effects. This can include pain relief, reduction in inflammation, and fever reduction. However, it's crucial to note that exceeding the recommended dosage can potentially cause harm.
Side Effects: Taking ibuprofen and Excedrin together may amplify possible side effects associated with these drugs individually. Common side effects include gastrointestinal discomfort such as nausea or upset stomach. Additionally, there is a possibility of experiencing dizziness or increased heart rate due to the caffeine content in Excedrin.
Personal Factors: It's essential to consider your own health history and any pre-existing conditions before combining medications like ibuprofen and Excedrin. Certain medical conditions such as liver disease or high blood pressure could increase your susceptibility to adverse reactions when using these drugs together.
Consult Your Healthcare Provider: Given the potential risks involved in combining these medications, I strongly recommend consulting with your healthcare provider before taking ibuprofen and Excedrin concurrently. They will be able to assess your specific situation based on factors like current medication regimen, medical history, allergies or sensitivities you may have, age considerations if applicable (especially for children and the elderly), and any other relevant health concerns.
In conclusion, while ibuprofen and Excedrin are both effective pain relievers, it's important to exercise caution when considering taking them together. To ensure your safety and avoid potential complications, consult with a healthcare professional who can provide personalized advice based on your specific circumstances.