Can You Take Melatonin and Nyquil Together? A Recommendation From Healthcare Professional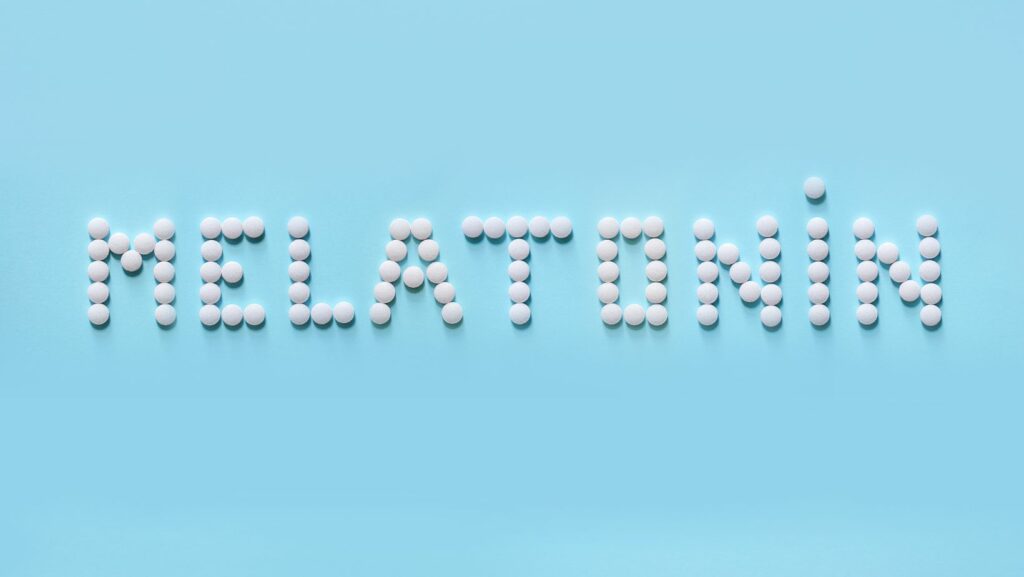 Can You Take Melatonin and Nyquil
Wondering whether it's safe to take melatonin and Nyquil together? Let me clear up the confusion for you. Taking melatonin, a hormone that regulates sleep and wakefulness, along with Nyquil, a cold and flu medication, is generally not recommended without consulting a healthcare professional first. While both substances can help with sleep-related issues, combining them may lead to potential interactions or unwanted side effects.
Melatonin is often used as a natural remedy for insomnia or jet lag. It helps regulate the body's internal clock and promote better sleep. On the other hand, Nyquil contains various active ingredients such as antihistamines, cough suppressants, and pain relievers to alleviate symptoms associated with colds or flu. Mixing these two substances could intensify certain effects like drowsiness or sedation.
To ensure your safety and avoid any potential risks or adverse reactions, it's crucial to consult with a healthcare provider before taking melatonin and Nyquil simultaneously. They can evaluate your individual circumstances and provide personalized guidance based on your specific needs. Remember, seeking professional advice is always the best course of action when considering combining medications or supplements.
Understanding Melatonin
Potential Interactions Between Melatonin and Nyquil
When considering the combination of melatonin and Nyquil, it's essential to understand how these substances may interact with each other. Both melatonin and Nyquil have sedative effects, which can make you feel drowsy or sleepy. However, there isn't enough research available to determine if taking them together has any significant adverse effects.
Effects of Combining Melatonin and Nyquil
The combined use of melatonin and Nyquil can affect your overall sleep quality. While melatonin helps regulate your sleep-wake cycle, Nyquil contains ingredients like antihistamines that may disrupt normal sleep patterns. This disruption could lead to grogginess upon waking up or a feeling of unrefreshed sleep.
Safety Considerations When Taking Melatonin and Nyquil
Before combining any medications or supplements, it's crucial to consult with a healthcare professional who is familiar with your medical history. They will be able to provide personalized advice based on your specific circumstances.
In general, it's recommended to avoid combining sedating medications unless directed by a healthcare professional. If you're already taking prescription medications for sleep disorders or other conditions, adding additional sedatives like melatonin and Nyquil may increase the risk of drug interactions and unwanted side effects.

Exploring Nyquil
Nyquil is a popular over-the-counter medication used to relieve symptoms associated with the common cold and flu. It's important to understand its components, effects, and considerations before combining it with other substances like melatonin. Let's dive into the world of Nyquil to gain a better understanding.
Active Ingredients: Nyquil contains various active ingredients designed to alleviate specific symptoms. These typically include acetaminophen (a pain reliever and fever reducer), dextromethorphan (a cough suppressant), doxylamine succinate (an antihistamine), and sometimes phenylephrine (a nasal decongestant). Each ingredient serves a unique purpose in targeting different cold and flu symptoms.
Usage Precautions: While Nyquil can provide temporary relief from unpleasant symptoms, it's essential to use it responsibly. Follow the recommended dosage instructions provided on the packaging or as advised by a healthcare professional. It's crucial not to exceed the recommended dose, as doing so may lead to adverse effects or potential drug interactions.
Interactions with Melatonin: Many individuals wonder whether it is safe to take Nyquil alongside melatonin, a hormone often used as a sleep aid supplement. The combination of these two substances can potentially cause excessive drowsiness due to their sedative effects. It is advisable to consult with a healthcare professional before combining any medications or supplements, including Nyquil and melatonin.
Potential Side Effects: Like any medication, Nyquil may cause side effects in some individuals. These can include dizziness, drowsiness, dry mouth, blurred vision, constipation, or an upset stomach. If you experience any severe or persistent side effects after taking Nyquil, seek medical attention promptly.
Personal Considerations: Everyone's body reacts differently to medications and supplements like Nyquil and melatonin. Factors such as age, existing medical conditions, and other medications being taken can influence how your body processes and responds to these substances. It's essential to listen to your body and consult with a healthcare professional if you have any concerns or questions.
Remember, this information is intended for educational purposes only and should not replace the advice of a healthcare professional. Understanding the components, precautions, potential interactions, and personal considerations surrounding Nyquil can help ensure safe usage when exploring its benefits.