Can You Take Melatonin And Tylenol: Is It Safe To Use Both?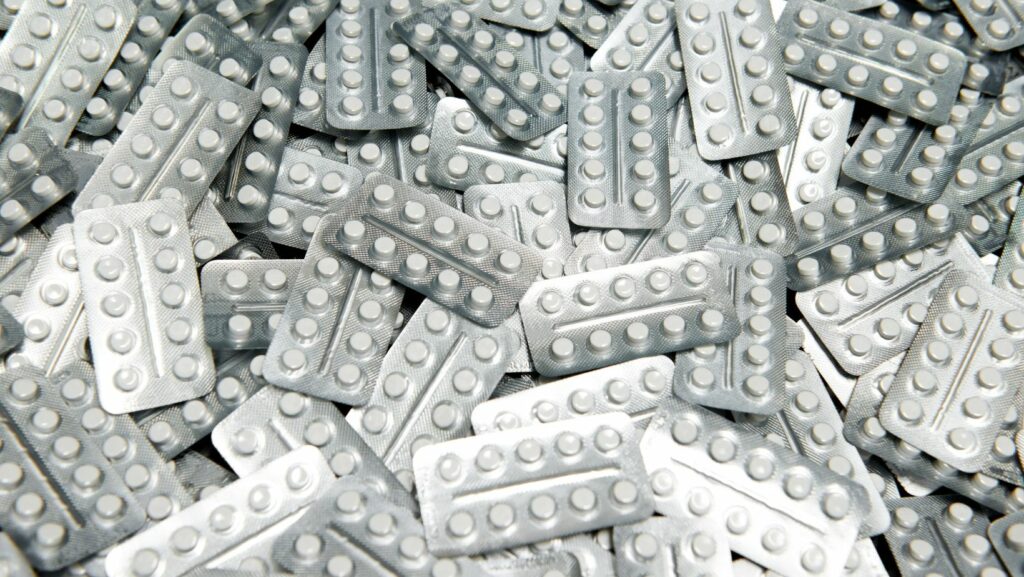 Can You Take Melatonin And Tylenol
Wondering if it's safe to take melatonin and Tylenol together? Well, the answer depends on a few factors. While both melatonin and Tylenol are commonly used medications, it's important to understand their potential interactions before combining them.
Firstly, let's talk about melatonin. It is a hormone that helps regulate sleep-wake cycles and is often used as a natural sleep aid. On the other hand, Tylenol (acetaminophen) is a pain reliever and fever reducer commonly used for headaches, muscle aches, and fever.
Now, can you take these two medications together? Generally speaking, there is no known interaction between melatonin and Tylenol. This means that taking them simultaneously shouldn't cause any adverse effects. However, it's always wise to consult with your healthcare provider or pharmacist before combining any medications.
While there doesn't appear to be an issue with taking melatonin and Tylenol together based on current knowledge, it's crucial to seek professional advice for personalized guidance. Your healthcare provider can offer insights into your specific situation and ensure that these medications won't interfere with any other drugs you may be taking. Safety should always be the top priority when managing your health.

Precautions To Consider Before Taking Both Supplements
Before combining melatonin and Tylenol, it's important to consider a few precautions to ensure your safety and well-being. While both supplements are generally considered safe when taken individually, there are some factors you should keep in mind before taking them together.
Consult with a Healthcare Professional: It's always wise to consult with your healthcare professional before starting any new supplement regimen. They can provide personalized advice based on your specific health condition, medications you're currently taking, and other relevant factors. They will be able to assess whether combining melatonin and Tylenol is suitable for you.
Potential Drug Interactions: Melatonin and Tylenol may interact with certain medications or medical conditions. For example, if you're taking sedatives or antidepressants, combining them with melatonin could increase the risk of drowsiness or other adverse effects. Similarly, using high doses of Tylenol along with melatonin may have an impact on liver function. Therefore, it's crucial to disclose all your current medications and medical history to your healthcare provider.
Individual Sensitivity: Every person reacts differently to medications and supplements. Some individuals may experience side effects such as drowsiness, dizziness, or stomach upset when taking either melatonin or Tylenol alone. Combining these two substances could potentially amplify these effects or cause additional discomfort for some people.
Proper Dosage: When taking multiple supplements simultaneously, it's essential to follow the recommended dosage instructions for each product carefully. Taking excessive amounts of either melatonin or Tylenol can lead to unwanted side effects and pose potential health risks.
Long-Term Use: If you plan on using melatonin and Tylenol together for an extended period of time, it's advisable to discuss this decision with your healthcare provider as well. Prolonged use of any supplement requires careful monitoring due to potential cumulative effects and interactions with other medications.
Always consult your healthcare provider before combining any medications or supplements, including melatonin and Tylenol. They will be able to evaluate your specific situation and provide personalized advice based on your medical history, current medications, and any underlying conditions.
While there are generally no known interactions between melatonin and Tylenol when taken together within their respective recommended dosages, it's essential to seek professional guidance before combining any medications or supplements. Your healthcare provider will help ensure your safety and optimize treatment outcomes.
Remember, this information is not intended to replace professional medical advice. Always consult your healthcare provider before combining any supplements or making changes to your current medication regimen. They will be best equipped to provide guidance based on your individual circumstances and ensure your safety.