Can You Take Pre Workout And Creatine Together?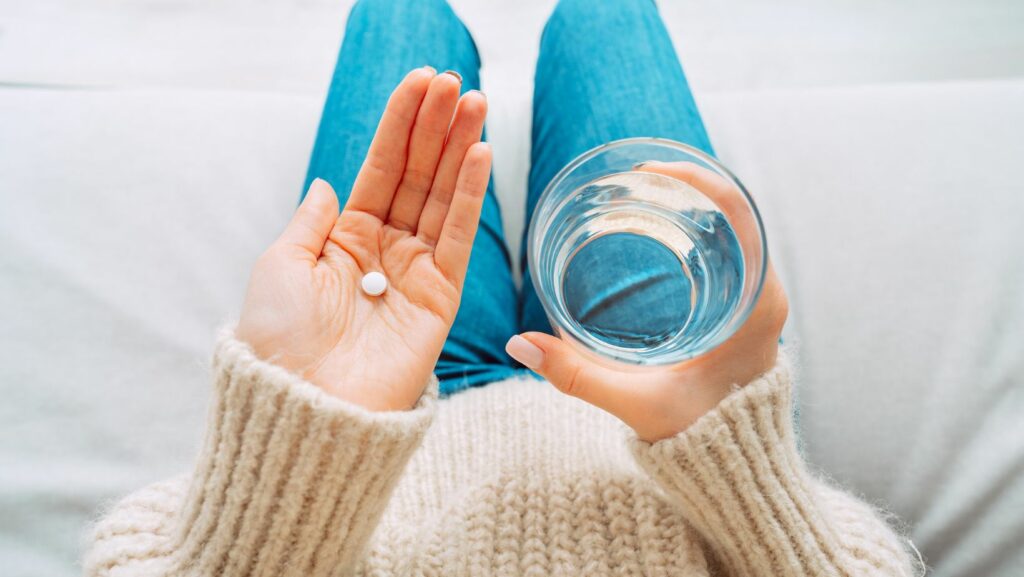 Can You Take Pre Workout And Creatine
Ever wondered if you can take pre-workout and creatine together? Well, the answer is yes, you can. Both pre-workout supplements and creatine are popular among athletes and fitness enthusiasts for their ability to enhance performance and muscle gains. However, it's important to understand how they work individually and how they may interact when taken together.
Pre-workout supplements are designed to provide an energy boost, increase focus, and improve endurance during workouts. They often contain ingredients like caffeine, beta-alanine, and citrulline malate that stimulate the central nervous system and enhance blood flow. On the other hand, creatine is a naturally occurring compound found in meat and fish that helps replenish ATP (adenosine triphosphate) stores in muscles, leading to improved strength and power output.
Taking pre-workout with creatine can be beneficial for those looking to maximize their workout performance. The energizing effects of pre-workout can help you push through intense training sessions while creatine aids in increasing strength and muscle mass over time. However, it's essential to follow proper dosage guidelines for both supplements and consult with a healthcare professional or nutritionist before combining them.
In conclusion, taking pre-workout and creatine together is generally safe and potentially beneficial for enhancing athletic performance. However, it's crucial to prioritize your health by following recommended dosages, understanding how your body responds to each supplement individually, and seeking professional advice when necessary. Now let's dive deeper into the specifics of these two supplements' mechanisms of action!
The Benefits of Taking Pre-Workout Supplements
When it comes to maximizing your workouts, sometimes a little extra boost can go a long way. That's where pre-workout supplements come in. These specially formulated blends of ingredients are designed to enhance your performance, increase energy levels, and improve focus during exercise. But what exactly are the benefits of taking pre-workout supplements? Let's delve into it.
Enhanced Energy and Endurance: One of the key advantages of pre-workout supplements is their ability to provide an instant surge of energy. With ingredients like caffeine and beta-alanine, these supplements can give you that much-needed kickstart to power through intense training sessions or endurance-based activities. You'll find yourself pushing harder for longer periods, allowing you to achieve better results.
Increased Focus and Mental Clarity: Another benefit worth mentioning is the improved mental focus that pre-workout supplements offer. Ingredients such as L-theanine and tyrosine work together to sharpen your cognitive function, helping you stay dialed in on your workout goals. This heightened concentration not only improves mind-muscle connection but also helps you maintain proper form and technique throughout your routine.
Muscle Pump and Blood Flow: Many pre-workout formulas contain ingredients like citrulline malate or arginine that promote vasodilation – the widening of blood vessels – leading to increased blood flow to working muscles. This enhanced circulation brings about a greater muscle pump effect during exercise, giving you that satisfying feeling of fullness and vascularity.
Improved Performance and Strength: By providing a combination of energy boosters, focus enhancers, and vasodilators, pre-workout supplements can ultimately lead to improved overall physical performance. Whether you're lifting weights or engaging in high-intensity interval training (HIIT), these supplements may help increase strength, power output, and exercise capacity.
Delayed Fatigue: Pre-workout supplements often contain ingredients like creatine, which has been shown to delay fatigue and improve muscular endurance. This means you can keep pushing through your workout without feeling as fatigued, allowing for longer training sessions and potentially greater gains in the long run.
It's important to note that while pre-workout supplements have their benefits, they are not a magic solution. It's crucial to use them responsibly and in conjunction with a well-rounded fitness routine and healthy lifestyle habits. Additionally, it's always wise to consult with a healthcare professional or a registered dietitian before incorporating any new dietary supplement into your regimen.
In conclusion, taking pre-workout supplements can offer several advantages such as increased energy, enhanced focus, improved muscle pump, better performance, and delayed fatigue. However, it's vital to remember that individual responses may vary, so finding the right supplement that suits your specific needs is key.