Flush free niacin and cholesterol.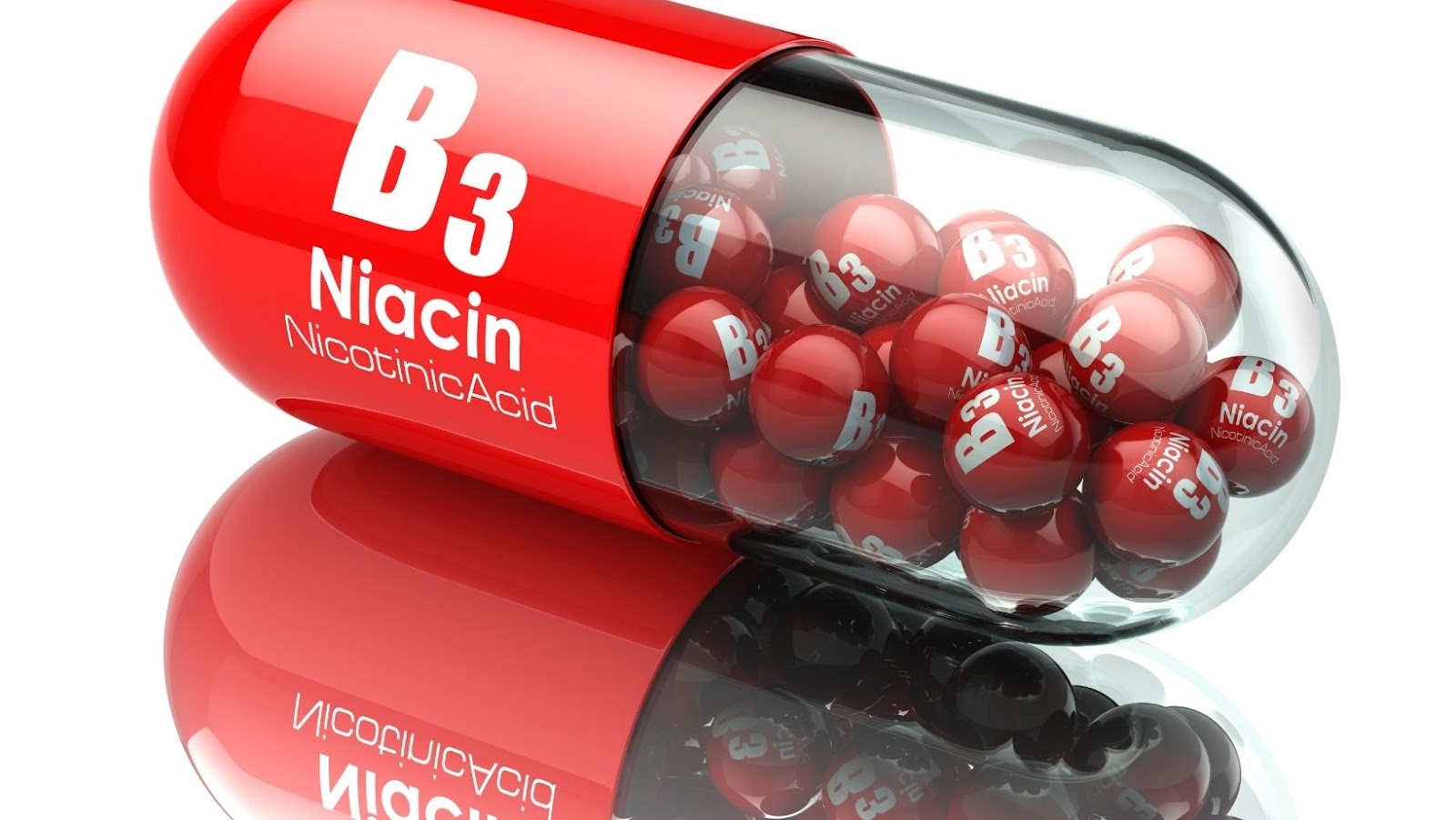 Flush-free niacin, also known as inositol hexanicotinate (IHN), is a form of niacin that has been shown to support healthy cholesterol levels. It is a vitamin B3 supplement, but it differs from regular niacin in that it does not cause the common "niacin flush" side effect. In this article, we will discuss what flush-free niacin is, how it works, and its potential benefits for your cholesterol levels.
What is flush free niacin
Flush-free niacin is a dietary supplement that contains niacin or nicotinic acid, but with no associated flushing side effect. Niacin is a B vitamin which has long been known for its ability to increase cholesterol levels in the body. Flush-free niacin helps improve high cholesterol and triglyceride levels by aiding the breakdown of triglycerides, low-density lipoproteins and free fatty acids from the bloodstream. It also assists in providing protection against cardiovascular disease, stroke and heart attack.
The flush-free niacin form of nicotinic acid does not cause any of the skin flushing usually associated with regular niacin supplements. Regular niacin can cause itching, burning, tingling and rashes as a side effect. Thus, it's generally easier to use flush-free variety which causes no such side effects while maintaining its main health benefits on cholesterol levels in the body
Unlike regular vitamin B3 (niacin), flush-free versions are available in both immediate release (IR) tablets and slow released (SR) tablets form. Both forms are absorbed into the bloodstream differently and provide different health benefits depending on your needs. The IR form allows for rapid absorption and provides quick cholesterol reduction; whereas SR provides gradual absorption which promotes sustained plasma levels of niacin thus promoting long lasting anti-cholesterol effects.
Both forms are available over-the counter (no prescription required). When choosing a type to use, consulting your healthcare provider might be necessary depending on your medical history so you can choose what best fits your current health condition based on his/her advice.
Benefits of Flush Free Niacin
Flush free niacin is a form of niacin (or vitamin B3) that is designed to be non-flushing and provide the same cholesterol and triglyceride-lowering benefits as regular niacin. This version of niacin doesn't cause the flushing and burning sensation that regular niacin is known to cause. In this article, we will take a look at the potential benefits of flush free niacin and how it compares to regular niacin.
Lowering cholesterol levels
Flush free niacin (also known as inositol hexanicotinate) is a form of vitamin B3 that is believed to help reduce cholesterol levels. This type of niacin is different from traditional niacin since it does not cause the uncomfortable flushing effect. It is unlike other types of vitamin B3 because it releases its niacin content slowly over time and does not cause major spikes in metabolic rate or blood sugar levels.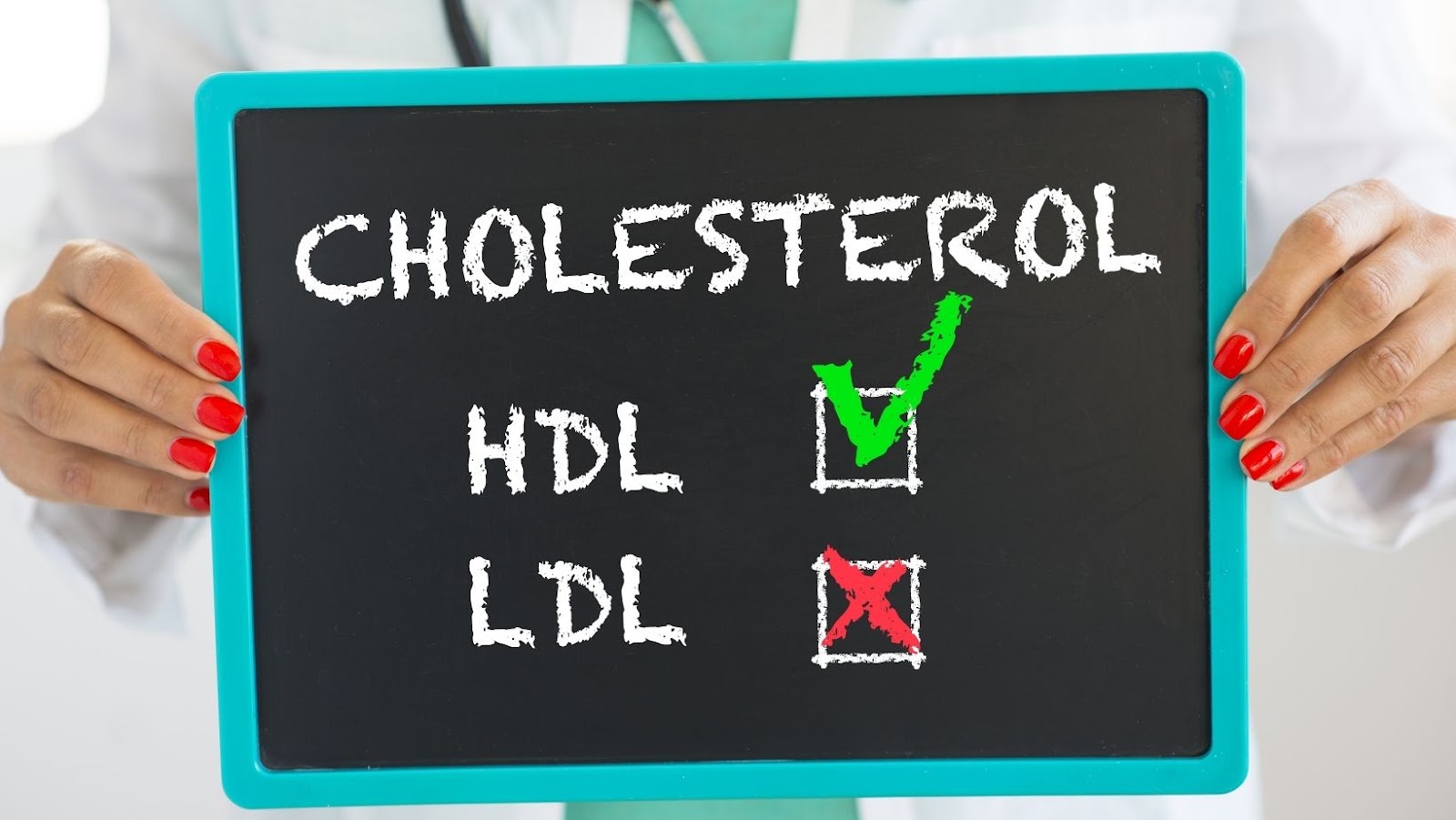 Flush free niacin works by activating receptors in the body that recognize and respond to diet-absorbed dietary lipids (fats) carrying cholesterol, thus allowing the body to naturally flush out more cholesterol before absorption into cells. This helps lower LDL (or "bad") cholesterol and raise HDL (or "good") cholesterol levels over time, thus reducing one's overall risk for cardiovascular disease and stroke. In addition, this type of vitamin B3 also helps reduce triglyceride (fat) levels, which can contribute to overall better heart health.
Several studies have been done that show the effectiveness of flush free niacin on helping lower overall cholesterol levels as well as raising HDL "good" cholesterol levels. Additionally, there has been research that indicates those with stable cardiovascular disease may significantly benefit from accessing this type of vitamin B3 therapy, specifically those who have been placed on statins or those with family history of heart conditions. As always, you should consult with your healthcare provider before adding any supplement including flush free niacin into your diet to ensure safe and proper usage.
Reducing inflammation
Flush free niacin, or inositol hexanicotinate (IHN), is a compound which combines inositol and niacin. It is designed to provide the beneficial effects of niacin without causing an uncomfortable and potentially dangerous 'flush'. The traditional response to niacin is a sensation of warmth and skin redness, caused by increased blood flow to the skin's surface, as well as tingling around the arms, neck and chest. Flush free niacin reduces this effect while keeping all of the positive effects of niacin.
Flush free niacin has shown to be beneficial for reducing inflammation making it an effective way to manage pain associated with muscle aches or arthritis. The anti-inflammatory properties are thought to be caused by its ability to reduce the production of inflammatory compounds such as prostaglandins. In addition, flush free niacin can reduce levels of cholesterol and triglycerides that might clog arteries, degrading their function and create health problems like high blood pressure or stroke. Thus, flush free Niacin may help protect against heart disease which can be caused by high cholesterol levels.
Increasing energy levels
Flush free niacin, also known as nicotinamide, is a form of vitamin B3 which can offer numerous health benefits. Niacin helps the body to convert food into cellular energy, as well as aiding in regulating cholesterol levels and skin health.
The specific type of niacin found in flush-free supplements is known as timed-release nicotinamide adenine dinucleotide (NAD). NAD is a non-flushing form of niacin that is absorbed into your bloodstream slower than the traditional forms. It is still just as effective at increasing energy levels and supporting cardiovascular health, but with far fewer side effects.
NAD helps your body to break down fats, proteins and carbohydrates more quickly so they can be used for energy instead of storing them in the body fat. This means that NAD aids in helping to boost your energy levels when you're feeling exhausted or sluggish throughout the day. Additionally, its energising effects can even improve your mood and help combat mental fatigue.
Side Effects of Flush Free Niacin
Flush free niacin, also known as "no-flush" niacin, is a dietary supplement that is used to help lower cholesterol levels. While it does provide some health benefits, it also carry a few potential side effects. This article will look into all the potential side effects of using flush free niacin, from minor to more serious issues.
Gastrointestinal discomfort
In addition to the many reported benefits of taking flush free niacin supplements for maintaining healthy cholesterol and triglyceride levels, taking niacin could lead to some adverse gastrointestinal side effects. Taking too high a dose of niacin can cause abdominal cramps, diarrhoea and nausea. Therefore, it is important to start with a low dose and increase gradually over time under medical supervision. It is also important to take the medication after meals or with meals as well as with plenty of fluids like water or juice.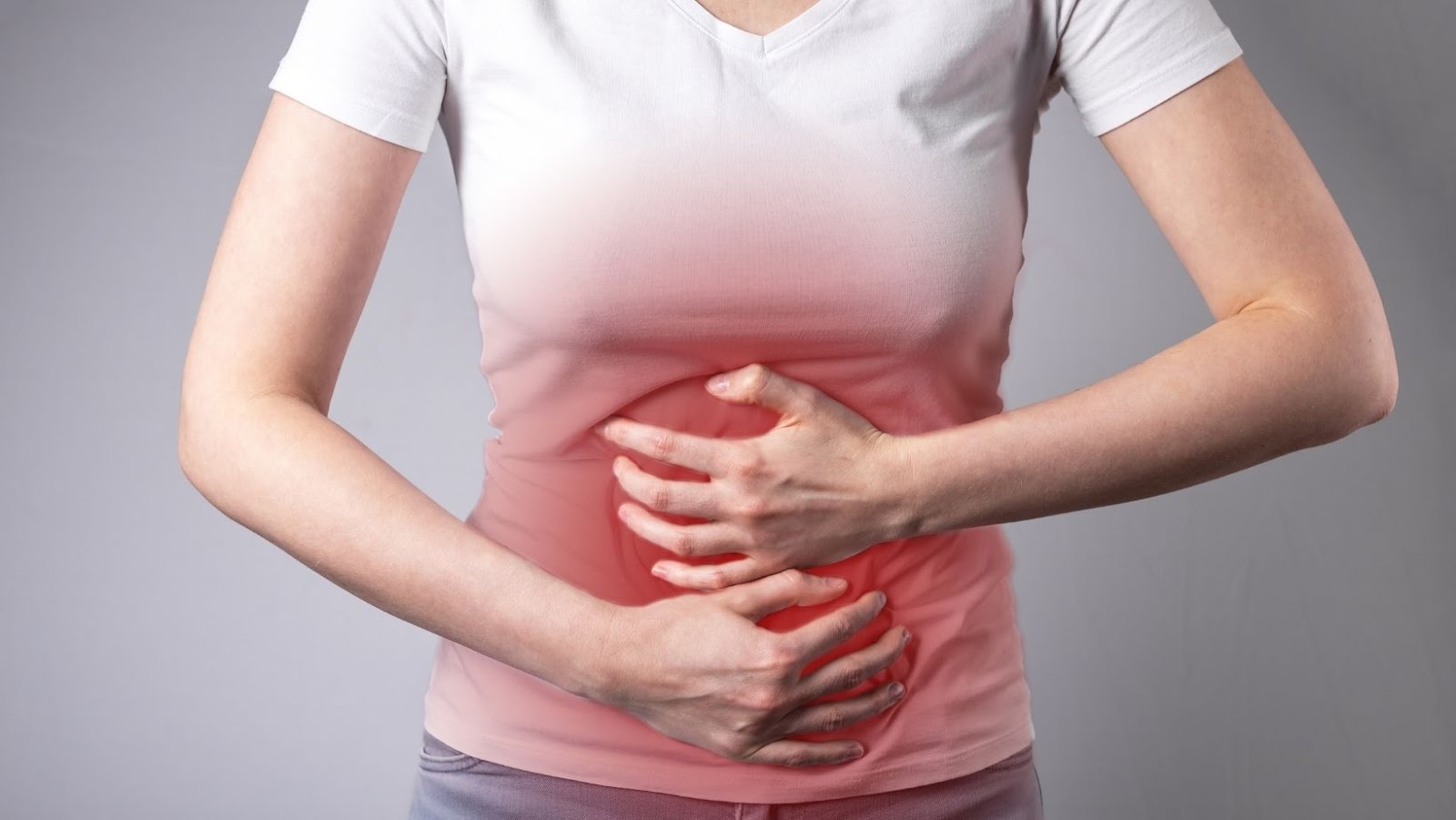 Birth control pills or other drugs that contain oestrogen can reduce the effectiveness of niacin in lowering cholesterol levels, so it's important to consult your doctor before taking any supplements while on these medications. If you experience any adverse reactions while taking flush free niacin such as vomiting, severe stomach pain or persistent nausea, contact your physician immediately or seek medical attention right away.
Headache
Headaches are the most commonly reported side effect of flush free niacin, also known as nicotinic acid or inositol hexaniacinate. Flush free niacin is a form of the B vitamin niacin that has been bonded to another compound known as inositol to decrease the flushing sensation that can be associated with regular forms of niacin.
Headaches resulting from taking flush free niacin may range from mild and transient to severe and lasting for several days. Pain may be located in the front (cluster) or back (tension) of the head, or it may be found elsewhere on the head and neck area. Other accompanying symptoms may include fatigue, blurry vision, dizziness, difficulty concentrating or sleeping, mood changes or depression. Anyone seeking treatment for cholesterol should consult their doctor about whether flush free niacin is an appropriate medication for their situation and what side effects they might experience from taking it.
Skin rash
Those taking flush free niacin may experience a skin rash as a side effect. Skin rashes can vary in terms of intensity and location. Common areas that may be affected include the face, chest and back. The rash may appear as bumps or redness around the hair follicles. While the rash is typically mild and localised, in some cases it may be more severe and extend across large areas of the body. In addition to skin rashes, some people who take flush free niacin experience upset stomach, indigestion and diarrhoea.
If any type of rash appears, it is best to contact a healthcare provider for advice on what to do next. A healthcare provider can help determine if the niacin is causing or contributing to the rash and make recommendations about how to proceed with treatment in order to minimise any further discomfort or complications.
Recommended Dosage
Flush free niacin is a form of niacin that has been processed in order to reduce or eliminate the "flushing" effect normally associated with taking higher doses of niacin. It is commonly taken by people who need to lower their cholesterol levels and those with other health concerns. The recommended dosage of flush free niacin can vary based on individual needs and underlying health conditions. In this article, we will discuss the recommended dosage of flush free niacin and how to safely use it.
Recommended dosage for adults
Ingestion of Flush Free Niacin (also known as inositol hexanicotinate, or IHN) is a safe and effective way of maintaining healthy cholesterol levels without experiencing the uncomfortable physical flushing associated with other forms of niacin. Depending on the amount of niacin necessary to maintain healthy cholesterol, daily recommended dosages of IHN may vary from one to three grams (1000-3000 mg) per day. Patients should speak to their healthcare professionals about the right dosage for them.
For adults seeking balanced cholesterol levels, it is recommended to start with 1 gram (1000 mg) IHN daily and gradually increase the dosage up to 1.5, 2 and finally 3 grams (1500, 2000 and 3000 mg) per day after two weeks each. The 1500, 2000 and 3000 mg dosages should be split up into three intakes during the day. For example: 500mg doses at breakfast, lunch and dinner will provide an even release throughout the day for optimal effectiveness.
In some cases daily dosage may need to be tailored according to individual needs and monitored under healthcare professional supervision. Apart from helping maintain healthy cholesterol levels Flush Free Niacin may also be taken for other reasons such as energy supplement or cognitive benefits; however in this case dosages have been shown not exceeding 2 grams (2000mg) per day in order to get maximum benefit without creating harm.
It is important that patients inform their healthcare professionals when taking Flush Free Niacin as it may interact with certain medications or have potential side effects such as nausea or upset stomach if not taken correctly.
Recommended dosage for children
Flush free niacin for children should only be taken in the form of dietary supplement. It is recommended that children from ages four to 18 take 10-20 mg a day after consulting with a healthcare provider. Children under age four should not take flush free niacin and it should always be taken as directed. Flush free niacin is available in 50, 100, or 500 mg tablets and capsules, as well as an injectable liquid.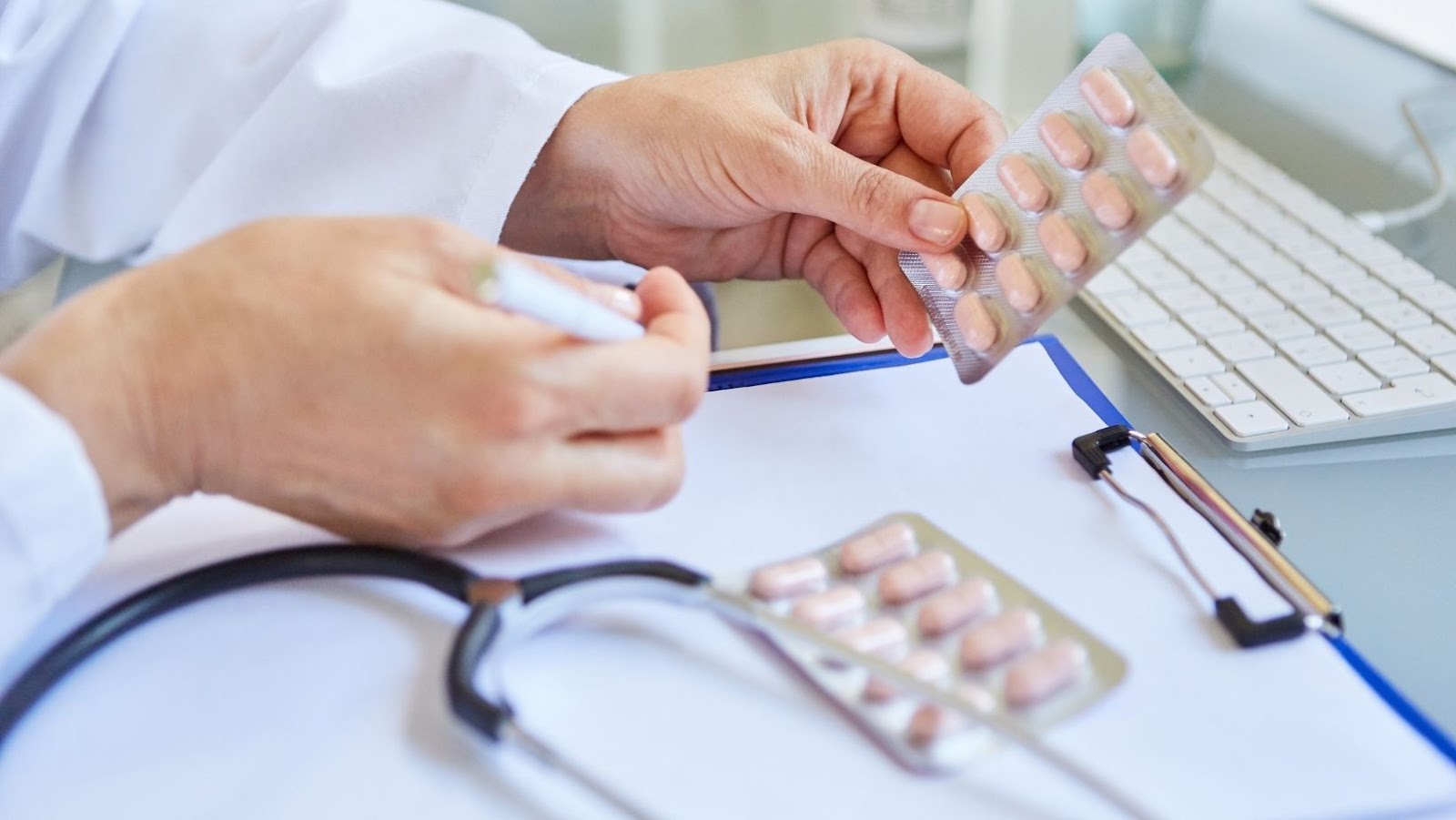 When selecting a product and determining the dosage it is important to confirm that it contains only flush-free niacin and other inactive ingredients such as cellulose, crospovidone, etc., without any added sugar or other sweeteners such as fructose, sucrose or dextrose. Additionally, if taking flush free Niacin for cholesterol lowering purposes it is important to not exceed the recommended intake of 200-500mg/day unless prescribed by your healthcare provider. It is also important to remember that in high dosages flush free Niacin can cause flushing and itching sensations on the skin which can mimic an allergic reaction however this can be avoided by slowly increasing your dose over time at intervals prescribed by your health care practitioner.
Conclusion
In conclusion, it's important to take into consideration the positive and negative sides of flush free niacin and its effects on cholesterol levels. Flush free niacin is a form of niacin supplement that helps to improve cholesterol levels without the uncomfortable flushing effect associated with regular niacin supplements. Although it is effective in improving cholesterol levels, it is important to consult a doctor before taking flush free niacin as it may still have adverse effects on the body.
Summary of flush free niacin and cholesterol
Niacin, also known as vitamin B3, is one of the best supplements for lowering cholesterol and improving heart health. Niacin has been studied extensively, and most researchers believe that it is the safest and most effective means to reduce LDL (bad) cholesterol and triglycerides levels in the blood. It also increases levels of HDL (good) cholesterol, which can help protect against heart disease.
Niacin has been available as a prescription drug since 1955 to treat elevated cholesterol and triglyceride levels. Recently, however, flush-free niacin products have become increasingly popular due to its low incidence of side effects. Flush-free niacin (also sometimes called sustained release or "no-flush" niacin) does not cause the "niacin flush"—a burning sensation in the skin that is sometimes associated with regular niacin supplementation.
Although non-flushing forms of niacin are generally well tolerated for most individuals, anyone taking larger doses may still experience some minor side effects including dizziness, itching or minor stomach cramps. When used properly under medical supervision to lower LDL cholesterol or triglycerides levels in individuals with pre-existing health conditions such as diabetes or vascular disease (any condition affecting the function of blood vessels), high doses of flush free niacin should be considered safe under certain circumstances; however there are risks involved so always check with your doctor before taking any supplement.