Foods to Eat to Help You Maintain Your Weight After the Keto Diet
The ketogenic diet has become one of the most popular diets over the past few years, due to its ability to help people lose weight quickly without requiring extreme levels of deprivation or cutting out whole food groups. However, if you've been following the keto diet and have reached your goal weight, it can be challenging to maintain this weight. To make sure that you don't slip back into old eating habits and regain the weight you lost on the diet, here are some foods that can help you maintain your current level of health and fitness.
How to maintain weight after keto diet
After a successful run on the keto diet, it can be hard to maintain your weight without having to constantly stick to the diet. The good news is that there are certain foods you can eat that can help you maintain the weight you achieved while still being able to enjoy a variety of meals. In this section, we'll go over what types of foods to eat and how to incorporate them into your diet.
Healthy Fats
If you recently completed the low-carb, high-fat, ketogenic (keto) diet, you know how quickly weight can be lost by limiting carbohydrates. Unfortunately, for some dieters, the pounds may eventually come back due to the lack of healthy fats in their diets. To achieve sustainable weight loss and control after ending the keto diet it is important to build a new meal plan focused on healthy fats instead of strictly reducing carbs.
Healthy fats include unsaturated fat from sources such as avocados and nuts, as well as omega-3 fatty acids like those found in fatty fish like salmon. Eating foods that contain healthy fats will not only provide essential nutrients needed for good health; they can actually help increase feelings of satiety (fullness). Eating foods high in fibre such as fruits and vegetables can also help fill you up and regulate your appetite.
To maintain your weight after the keto diet:
– Enjoy whole foods such as fruits and vegetables
– Consume lean sources of protein like beans and lentils
– Make time for regular physical activity
– Consume healthy fat sources like avocados and olive oil
– Eat fatty fish like salmon to supply omega 3 fatty acids
Protein Sources
Protein sources for weight maintenance after the keto diet can include lean proteins such as fish, poultry, and tofu. Seafood, such as salmon and tuna, offer fatty acids that are important for heart health. Nuts are also a great source of healthy fats. For example, almonds contain monounsaturated fat which can help control blood sugar levels and help lower cholesterol levels. Beans are a great source of protein and fibre, which can be beneficial if you're attempting to maintain your weight. Aside from these more traditional sources of protein, you could also include a variety of plant-based proteins such as soy and plant-based proteins like quinoa in your diet.
Although it's best to avoid processed sources of protein after the keto diet due to their high saturated fat content and sodium content, it may still be important to include them in your weight maintenance plan in moderation. Processed meats like bacon are high in saturated fat; however they are an excellent source of essential minerals and vitamins such as B vitamins which have numerous benefits including reduced inflammation associated with autoimmune disease and improved brain function. Additionally, processed meats also provide Selenium, Zinc which work together to promote overall health
Including healthy fats as part of a weight maintenance plan is also important throughout all stages of the ketogenic diet plan. Healthy fats like avocados and olives contain Vitamin E which is an antioxidant important for numerous metabolic processes involving fat production from carbohydrates in the body. Consuming sufficient amounts of healthy fats helps ensure the body maintains normal energy levels throughout its stages of metabolism. Having an adequate amount of healthy fats along with enough protein intake will help ensure you maintain your weight after transitioning off the keto diet long term.
High-Fiber Foods
Consuming high-fibre foods is an important step in maintaining weight after the keto diet. Fibrous foods are essential for digestion and restoring gut health, which is key to successful weight maintenance. High-fibre foods such as those below can help keep you feeling fuller longer and control cholesterol levels.
-Berries: Choose dark coloured berries such as raspberries, blueberries, and blackberries to help get a nutrient rich punch in every bite.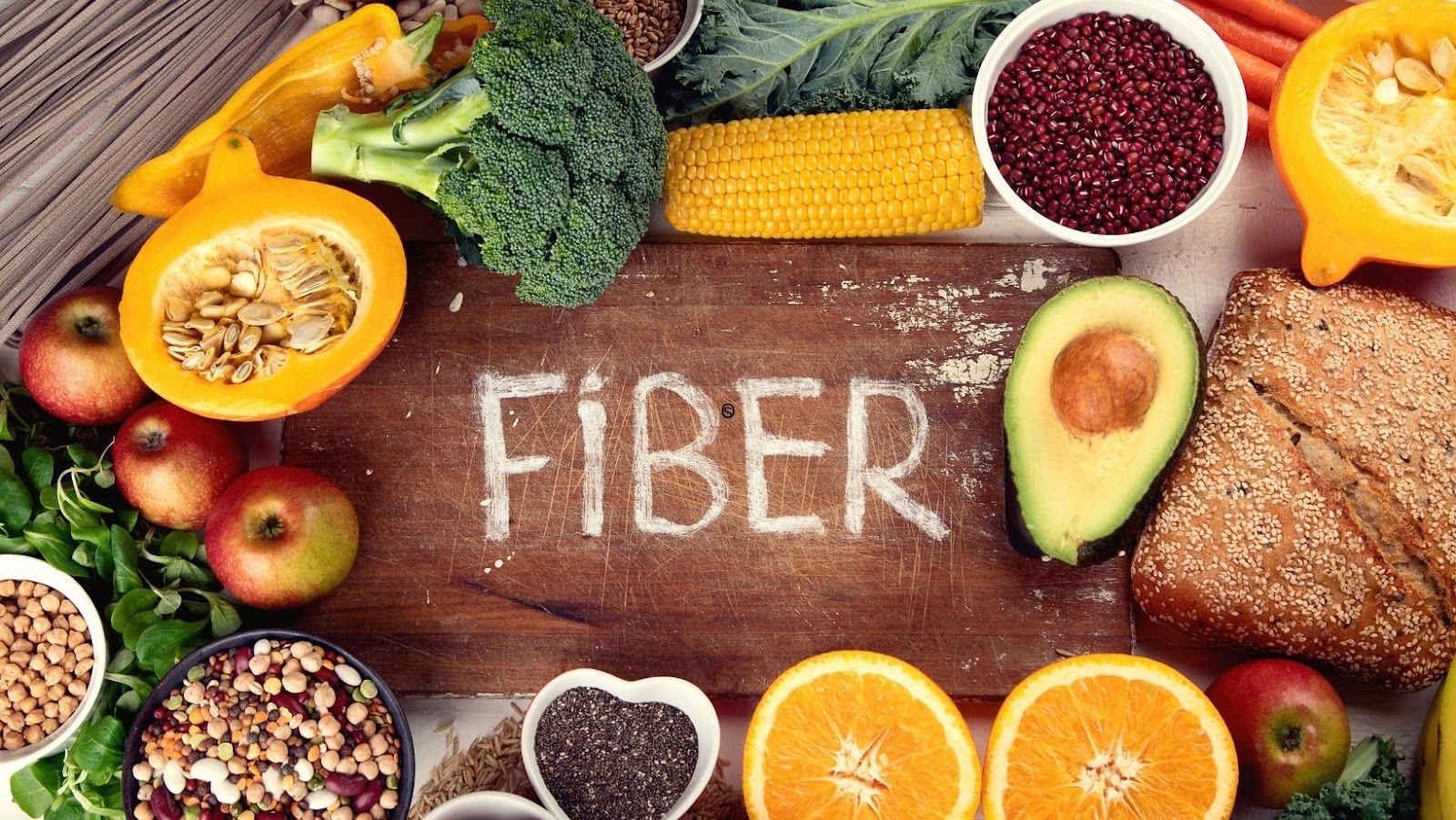 -Whole Grains: Oats, barley, brown rice and quinoa are all great sources of whole grain goodness. Try opting for a variety of them throughout the week to add some variety to your daily routine.
-Beans: Beans are packed full of fibre, protein and complex carbohydrates. They help make meals more filling without adding too many calories or fats. Look for kidney beans, garbanzo beans (chickpeas), lima beans, pinto beans and lentils for added flavour variations.
-Vegetables: Spinach, kale, broccoli and cauliflower are just a few examples of high fibre vegetables that can make your meals more filling while supplying plenty of needed nutrients like vitamins A & C.
-Nuts & Seeds: Nuts & Seeds are delicious treats packed full of fibre plus healthy fats like omega 3 fatty acids which can protect your heart health while helping you feel full longer after eating them.
-Fiber supplements: Many high-fiber foods, such as fruits, grains, and legumes, are restricted or limited on a keto diet. Therefore, taking fiber supplements can be more convenient for some people on a keto diet. A really good choice for that is DoFasting's appetite suppressants.
Low-Carb Fruits and Vegetables
Low-carbohydrate fruits and vegetables are a crucial part of maintaining your weight after the keto diet. Fruits and vegetables are full of vitamins, minerals, and other nutrients that help keep you healthy. Eating low-carb fruits and vegetables can also help you to eat fewer calories overall, allowing for sustainable weight maintenance.
Fruits:
Apples, pears, melons, oranges, peaches, oranges, grapefruit and strawberries all provide important vitamins and minerals along with being low in carbohydrates. Berries such as blueberries and cranberries are also high in antioxidants while being low in carbs.
Vegetables:
Leafy greens such as spinach and kale are great sources of calcium, iron and other essential nutrients. Other excellent sources of non-starchy vegetables include broccoli, cauliflower, bell peppers, Brussels sprouts, celery and cucumber. Olives provide healthy fats while keeping carbohydrate content low.
Additionally staying hydrated is a key factor that helps maintain weight loss long term so water or unsweetened beverages such as tea or coffee can be beneficial when trying to stay within your calorie budget while still getting the nutrition you need to stay healthy! Finally remember to watch your sugar intake when consuming fruits to minimise sugar consumption for optimum results.
Meal Planning
After following the keto diet, it can be difficult to know how to continue to maintain your weight. Meal planning is an essential part of any weight loss journey, and it is especially important when following the keto diet. It is important to plan your meals in advance to ensure that you are consuming all the necessary nutrients to maintain your health, while still being mindful of the amount of calories you are consuming. Let's look at the different foods that you can eat to help maintain your weight after the keto diet.
Breakfast
Breakfast is one of the most important meals of the day, and it plays a crucial role in successful weight maintenance after a keto diet. Focus on fibres, proteins and healthy fats:
-Eggs: Incorporate boiled, scrambled or poached eggs into your breakfast. They're high in protein and can be served with whole grain toast to provide a good balance of carbohydrates and fibres.
-Grain-based cereal: Whole grain cereals such as oats, wheat flakes and rye are packed with fibres that slow digestion and help maintain satiety. Top it up with some nuts for extra healthy fats and protein.
-Yoghourt: Greek yoghourt is an excellent choice for breakfast as it contains both carbohydrates from the milk used to make it as well as significant amounts of protein for muscle repair and growth.
-Pancakes or waffles: Although not recommended too often due to their higher carbohydrate content, pancakes or waffles can sometimes be included in your diet — provided they are made with flour (buckwheat preferably) that's packed full of fibres. Topping them up with fruits will contribute to better nutrition by providing vitamins, minerals, antioxidants and omega 3 fatty acids.
-Fruits: Fruits are rich in vitamins, minerals, dietary fibre and antioxidants that assist in digestion and overall health maintenance after the keto diet — some may also contain small amounts of fat which helps add variety to your meal plan for the day. Fruits like apples, pears and oranges can all be incorporated into breakfast meals such as smoothies or toppings on grain-based cereals or yoghourts.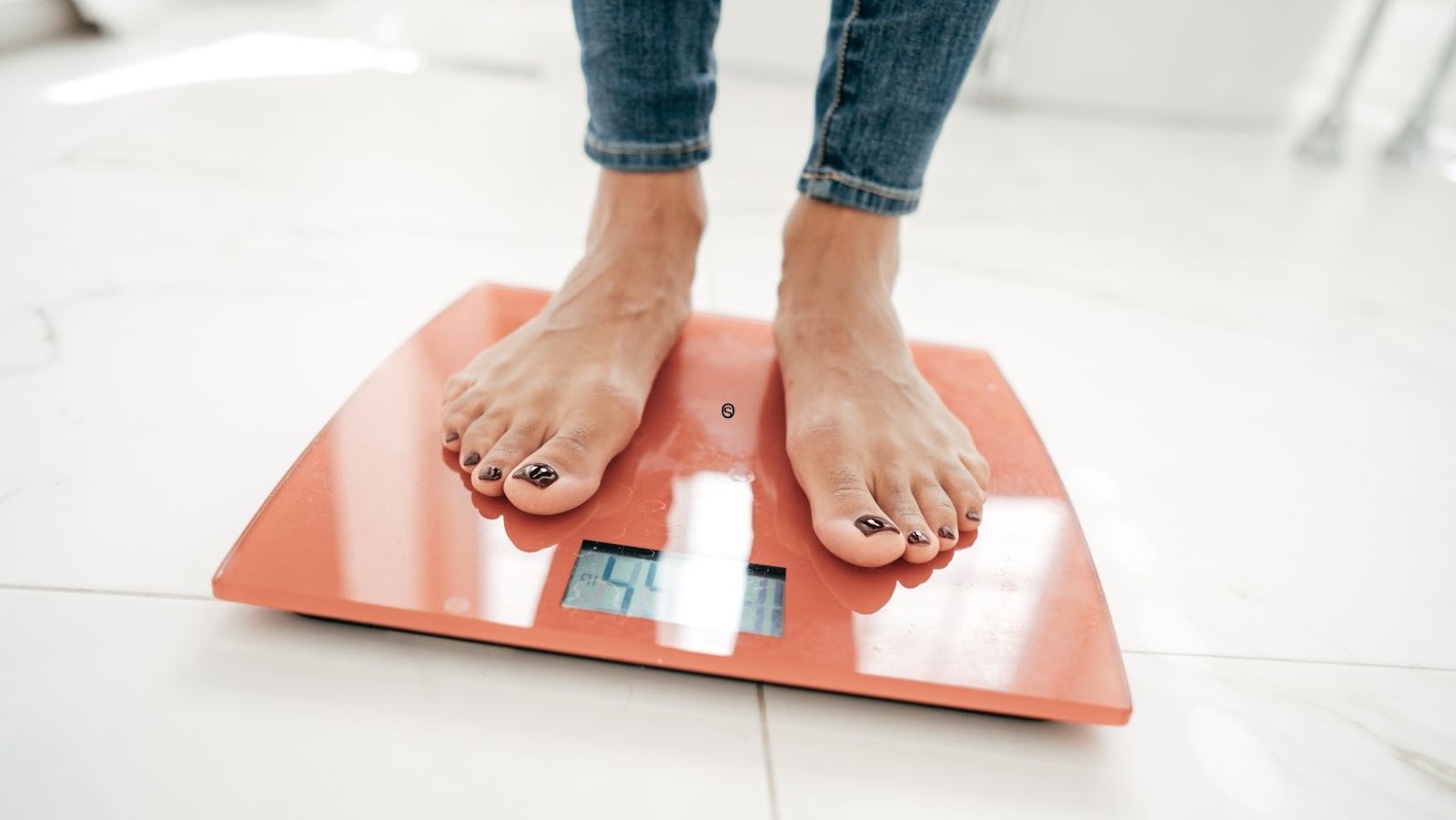 Lunch
When it comes to maintaining weight after the Keto diet, lunch is an important meal. Eating healthier, nutrient-packed options at lunch will help keep you feeling satisfied, while also helping you maintain your healthy weight. Here are some ideas for lunch that will help you keep your weight in check after transitioning out of the Keto diet:
• Salad—Try adding protein to a green salad for more staying power. Good options include shredded rotisserie chicken, grilled steak, tuna and hard-boiled eggs.
• Hummus wrap—Fill a whole wheat wrap with protein rich hummus and veggies, like bell peppers and cucumbers.
• Veggies with quinoa—Choose a variety of colourful raw or lightly steamed vegetables and serve them over cooked quinoa for a heartier meal. Add grilled shrimp, chicken or salmon for extra protein and flavour.
• Sandwich—Opt for a whole wheat wrap or slice of whole grain bread with lean cold cuts like turkey or ham and plenty of veggies such as spinach leaves or sliced tomatoes.
• Soup—Warm up with a comforting bowl of vegetable soup made with flavorful broth and plenty of vegetables like carrots, potatoes and kale to keep you full throughout the day.
Dinner
When transitioning to eating post-Keto, you want to be sure to incorporate nutrient-dense, minimally processed foods into your meals. An easy way to do this is to make sure that you are incorporating vegetables into all of your main meals. Choosing ground turkey or chicken instead of beef or pork is also recommended and can help cut down on saturated fat intake from animal products. Incorporating a variety of plant-based proteins such as legumes, nuts, and seeds into your vegan meals can also help provide necessary protein without the saturated fat intake. Additionally, switching out white potatoes for sweet potatoes and other root vegetables like celeriac and parsnips can help add variety and increase nutrient content in each meal. Here are some simple meal ideas that you can incorporate when planning your dinners:
-Fajita Bowls: Marinate strips of peppers and onions with spices such as chilli powder, cumin, garlic powder etc., before frying in a pan with ground chicken or turkey; serve warm over cauliflower rice or diced sweet potato for a tasty Fajita overnight bowls.
-Tandoori Chicken: Combine Greek yoghourt with various spices such as curry powder, tandoori masala, turmeric , coriander etc., before marinating chicken pieces in the mixture overnight – bake marinated pieces in an oven until cooked through for delicious tandoori!
-Stuffed Squash: Halve an acorn squash before scooping out seeds; stuff hollowed squash halves with quinoa mixed with vegetables (such as mushrooms and snap peas,) feta cheese (can be substituted with plant-based varieties) , herbs etc.; bake in the oven until squash is tender enough to eat.
These are just three examples – there are endless possibilities when it comes to eating delicious foods while maintaining a healthy diet post Keto!
Snacks
Eating nutritious snacks can help you maintain your weight after following the ketogenic (keto) diet. A snack should be eaten in between meals to keep your energy levels consistent throughout the day. It is important to select snacks that are high in proteins and healthy fats as these macronutrients provide satiety and may also prevent overeating at mealtime.
When it comes to keto snacking, further consideration should be given to consuming snacks that are low in carbohydrates. Eating too many carbs can prevent your body from entering a state of ketosis – a metabolic state where fat is burned instead of glucose for energy – while on the ketogenic diet.
The following snacks are great options for anyone trying to maintain their weight after the keto diet:
-Hard boiled eggs
-Cheese slices or cubes
-Avocado slices
-Nuts, such as almonds, macadamias and walnuts
-Cold cuts such as Prosciutto or pepperoni
-A roast beef wrap topped with lettuce, cucumbers, onion and cream cheese
-Fried pork rinds dipped in guacamole or sour cream
‑Tuna or sardines mixed with mayonnaise and spices gently rolled up in nori seaweed sheets
Carefully planned snacks that are high in protein and fat, low in carbohydrates and provide adequate fibre will help you reap all the benefits of a healthy, balanced lifestyle post-keto diet.
Conclusion
Maintaining a healthy weight after the keto diet is possible with careful planning. The most important things to consider when transitioning away from the keto diet are to focus on consuming high quality whole foods, such as hormone and antibiotic-free meats and seafood, pasture raised eggs, fruits and vegetables, as well as unprocessed starches like potatoes and grains. Additionally, balancing your macronutrient intake with adequate amounts of carbohydrates helps you maintain your energy levels and avoid feeling tired or lethargic while keeping your hunger under control. Lastly, adequate hydration and regular physical activity helps promote healthy weight management.