Ingredients for face serums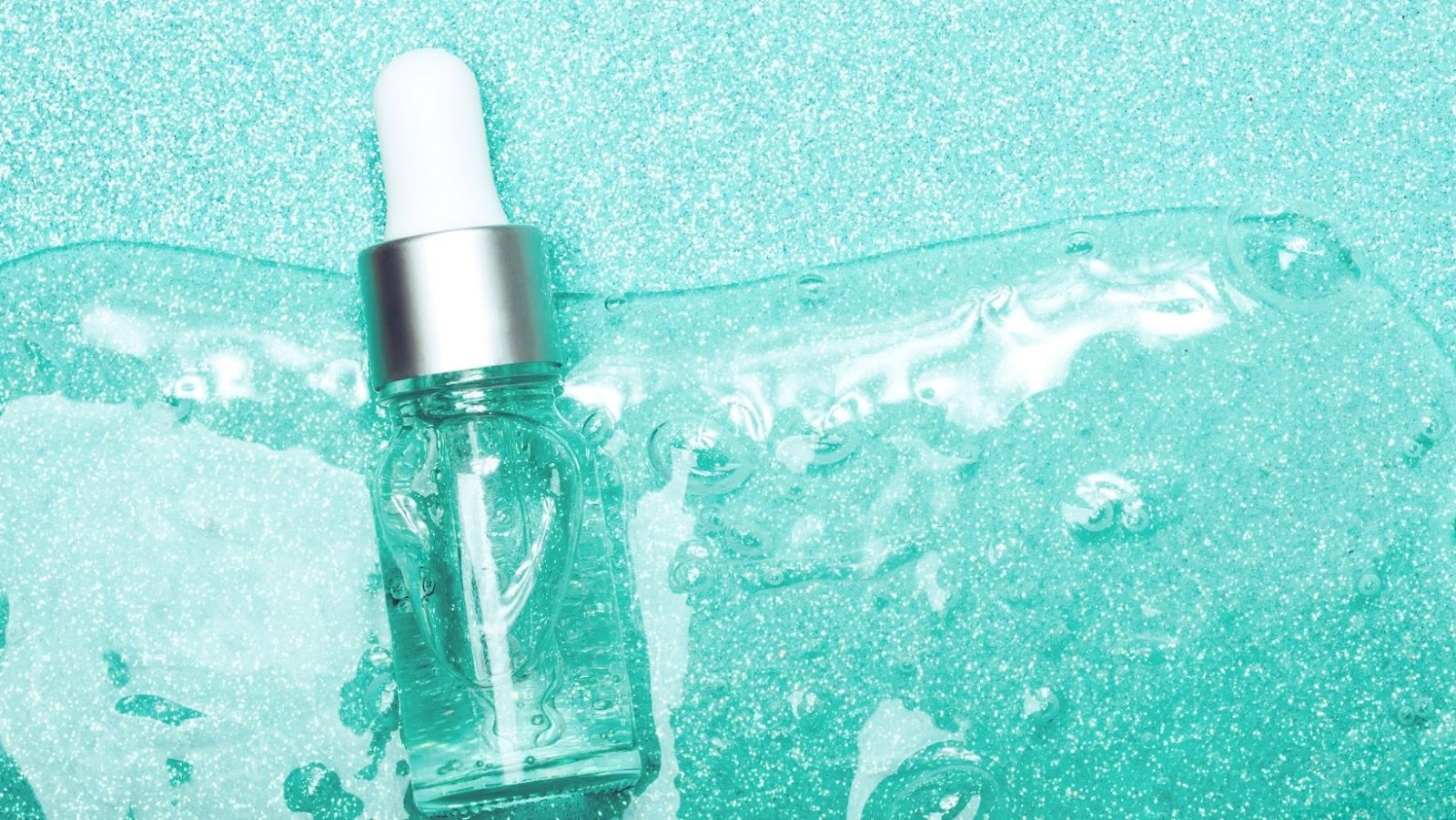 With the range of skin care products available in today's market, it's easy to feel overwhelmed when trying to decide which ones are right for you. But did you know that some of the best benefits can be found when making your own face serums at home? Whether you're looking for something to combat wrinkles, improve your complexion or hydrate your skin, learning how to make your own face serums from scratch can provide amazing results.
How to make face serum at home
Not only are they free from harsh chemicals and synthetic ingredients, they can also be customised with natural ingredients chosen specifically to address skin issues that concern you. Read on for a step-by-step guide on how to make a face serum at home and the ingredients needed to do so.
Benefits of Face Serums
Face serums are powerful, concentrated forms of skincare that deliver a range of targeted benefits. Some formulas address problems like anti-aging and dark spots, while others focus on hydration and nourishment. Here are some of the benefits to consider when deciding if a face serum is right for you:
•Anti-Aging: Many face serums promote collagen production which can help give skin a more youthful appearance. It can reduce the appearance of wrinkles, spots and fine lines.
•Reduce Puffiness & Discolouration: Face serums can help to reduce puffiness, discolorations and other signs of ageing such as dark circles or crow's feet around the eyes.
•Increase Hydration: A face serum increases water content in your skin cells which helps keep your skin fresh, soft and moisturised from inside out. Its molecular size helps it penetrate deeper into skin layers than traditional creams or lotions.
•Nourish & Strengthen Skin Structure: Traditional moisturisers only relieve symptoms while face serums go further by treating root causes. Many ingredients offer nutrients to strengthen and protect the skin's structure so that it looks healthier in the long-term
•Treat Acne: Face serums often contain acne fighters such as salicylic acid, witch hazel extract or tea tree oil. These ingredients work to unclog pores and reduce inflamed blemishes while preventing future breakouts
Ingredients
Making face serums at home is a great way to save money and create products that are tailored to your individual skin needs. To make a face serum, you will need several key ingredients. This includes carrier oils, essential oils, glycerin, and other natural additives. Read on to find out more about the ingredients you will need to make a face serum.
Carrier Oils
Carrier oils are an important part of making your own face serum, as they hold and keep other ingredients in suspension while providing natural nourishment, hydration, and vitamin delivery. Some carrier oils are better suited than others for use on the face. Choosing a light carrier oil is essential to avoid clogging pores or leaving an oily residue. The best carrier oils for use on the face include jojoba oil, rosehip oil, grapeseed oil, evening primrose oil, sweet almond oil, argan oil and sunflower seed oil. Each of these specialised carrier oils contains different properties that can help promote healthy skin with different benefits such as reduced wrinkles and improved complexion. In order to create an effective homemade serum for the face, you need to combine a variety of ingredients with these light carrier oils in order to form a potent mix that packs a powerful punch when applied to skin.
Essential Oils
Essential oils are a key ingredient in DIY face serums. They contain many beneficial compounds such as terpenes and antioxidants, which help improve the overall complexion of your skin. Essential oils also play an important role in regulating oil production and combating bacteria on the skin. Each oil has unique properties which can be used to target specific skin needs that you may have. When selecting essential oils for your face serum, it is important to pick those that work best for your individual skin type, as using oils that may not be suitable could cause irritation or even breakouts. Here are some of the more popular essential oils used when creating a custom face serum at home:
Tea Tree Oil: Tea tree oil has potent antibacterial and antifungal properties, making it an effective option for acne-prone skin types. It can help reduce inflammation and redness associated with acne outbreaks and can even help keep rid of excessive oil buildup on the surface of the skin.
Lavender Oil: Lavender is known for its calming scent and many people often use it to relax both their mind and body before going to sleep at night. However, this little powerhouse oil works wonders on facial serum formulas too! Due to its antioxidant-rich properties, lavender helps protect against environmental pollutants while soothing redness associated with dry or irritated skin types. It aids in repairing any damage done to the complexion while also providing moisture throughout the day or night – depending on when you apply your serum!
Frankincense Oil: Frankincense contains high levels of antioxidants, which makes it great for preventing signs of ageing such as wrinkles or dull tone by naturally repairing mature skin cells while simultaneously fighting off free radicals caused by external pollution sources (think sun damage). This balances moisture levels in all forms – from dry/oily/combination – leaving behind a softer complexion post-application!
Hydrosols
Hydrosols, also known as floral waters, are a by-product of the distillation process when creating essential oils. They can be used singly or in combination for their aromatherapeutic and medicinal qualities to make an effective face serum that can be tailored to your skin type and particular needs. Hydrosols are derived from streams extracted from plants like rose, geranium and cypress. They contain all of the beneficial phytochemicals found in the plant matter but at much lower concentrations than essential oils, which makes them a safer option while providing many of the same benefits.
Using hydrosols as face serums is a two-step process; first you need to decide which hydrosol will best suit your skin type and then choose carrier oil or other ingredients that will help to nourish and hydrate your skin more effectively. Choosing carrier oils like jojoba, avocado or almond can help you get silky smooth skin. To make a face serum, you might consider using one part each of distilled water (or rosewater) and aloe vera juice, with three parts of your chosen carrier oil. You can then use up to 20 drops of desired hydrosol per ounce of finished product for an effective combination.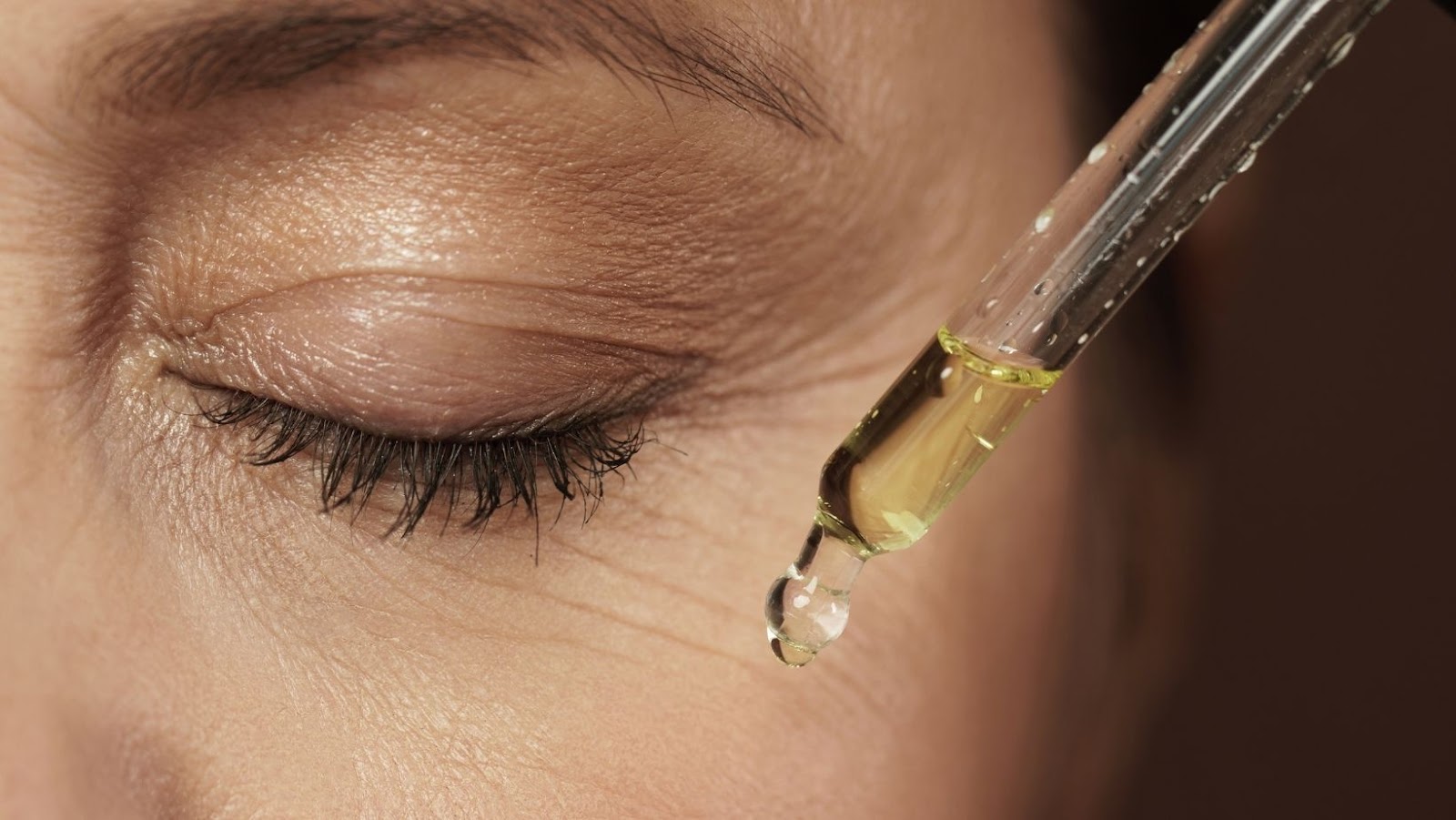 Adding other beneficial ingredients like vitamin E oil (antioxidant), tea tree oil (natural antiseptic) or sea buckthorn oil (organic anti-inflammatory) to your homemade serum are also great options for those looking for extra healing benefits in their skincare routines. Combining these ingredients with hydrating hydrosols will leave your skin feeling nourished and supple!
Botanical Extracts
Using the right combination of natural ingredients will help you create a face serum that nourishes, hydrates and balances your skin type. Among these ingredients, botanical extracts play an important role in providing antioxidants for skin protection, repairing sun damaged skin, or stimulate collagen production.
Botanical extracts are usually from plants like flowers, herbs or fruits. Common types of botanical extracts found in skin care products include geranium extract, Melissa officinalis extract (Lemon Balm), jasmine extract and lavender oil. These extracts are also used to boost hydration and moisturise the skin. They have mild antioxidant properties that help protect the skin against free radicals which cause ageing and wrinkles.
Other beneficial properties of these extracts can include anti-inflammatory effects which can help relieve redness of the skin; anti-bacterial benefits that can reduce occurrence of breakouts; calming effects which can reduce elevated stress levels; enhanced elasticity leading to more youthful looking complexion; and natural lightening that may help minimise existing dark spots while fading acne scars over time.
When incorporating them into face serums it's essential to consider their potency as higher concentrations need to be used with caution as they may cause irritation in sensitive skins or trigger allergies for people with preexisting conditions. For this reason, it is best to consult with a dermatologist before using any new product containing botanical extracts on your face serum recipe at home.
Vitamins
Vitamins are an essential component of face serums as they play a major role in skin health. Both vitamins A and C are extremely beneficial for your skin. Vitamin A is a powerful antioxidant that helps fight free radicals, promotes cell turnover, helps reduce the appearance of wrinkles, and evens out skin tone. Vitamin C encourages collagen production and helps to brighten the complexion while providing subtle sun protection and reducing expression lines. Other beneficial vitamins to add to your face serum are vitamin E (known for its anti-inflammatory properties) and vitamin B3 (also known as niacinamide) which acts as a powerful antioxidant, moisturiser, anti-aging agent and can also act as an alternative treatment for some skin irritations such as acne or rosacea.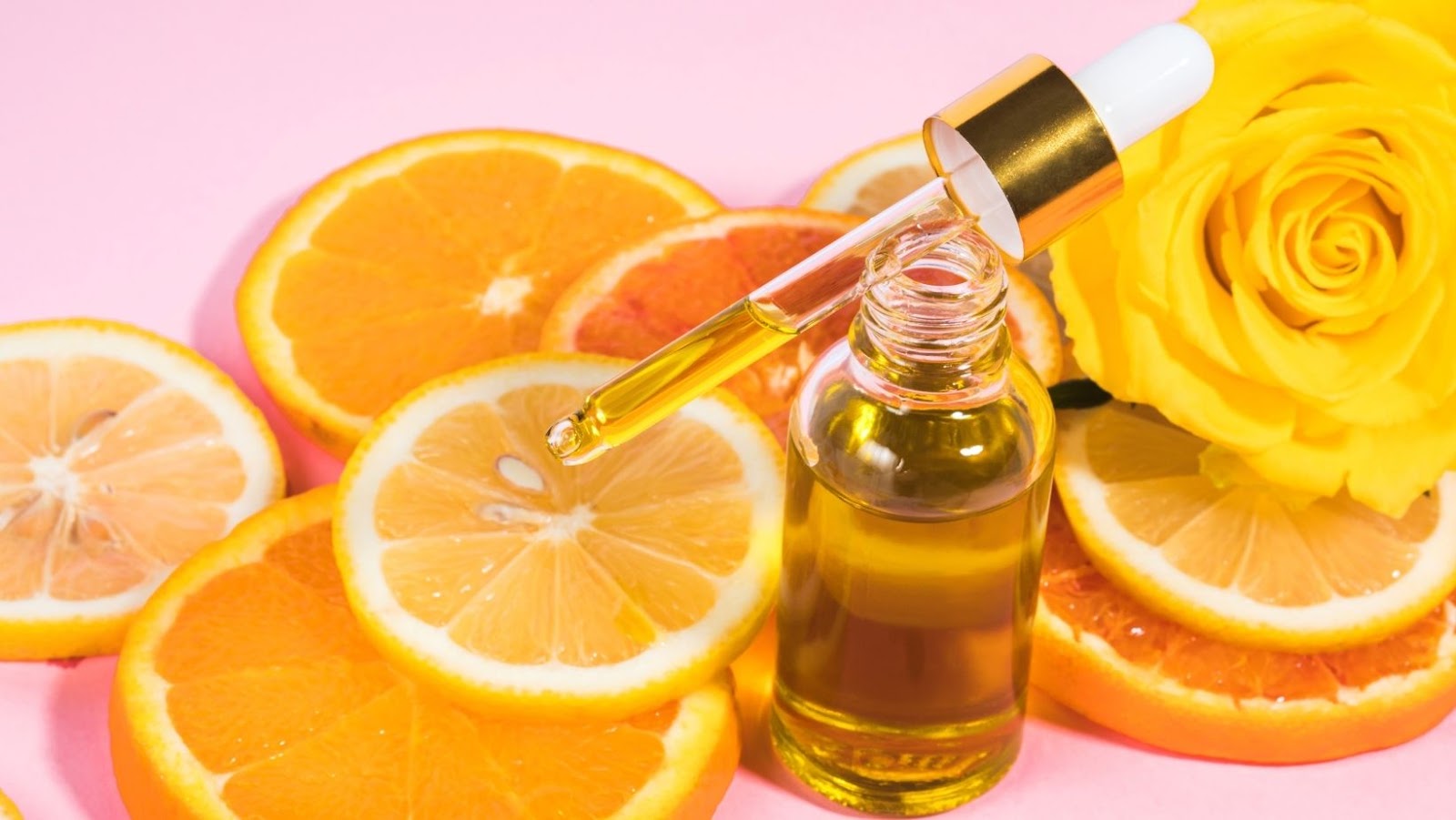 DIY Face Serum Recipes
Making your own face serum can be an economical and enjoyable experience. With the right ingredients, you can easily form a customised facial serum that's tailored to your skin type and concerns. Whether you want to brighten, hydrate or soothe your complexion, these recipes use natural, nourishing ingredients that are sure to deliver results.
Basic Face Serum Recipe:
– Jojoba oil (or sweet almond oil): 1 tablespoon
– Fractionated coconut oil: 1 teaspoon
– Rosehip seed oil: 4 drops
– Vitamin E oil (or vitamin E capsules): 4 drops
– Essential oils of choice: 8-10 drops
Brightening Face Serum Recipe:
– Aloe vera gel: 2 tablespoons
– Witch hazel extract: 1 teaspoon
– Vitamin C powder/ascorbic acid powder/L ascorbic acid (stem cell collection): 5 drops/5 milligrams
– Essential oils of choice such as frankincense and lavender: 10 drops each
Hydrating Face Serum Recipe:
– Aloe vera gel or pure aloe vera juice : 2 tablespoons – Glycerin : 2 teaspoons – Hyaluronic acid : 3 drops – Coenzyme Q10 : 8 droplets – Essential oils of choice : 8 to 10 droplets
Conclusion
Creating your own DIY face serum is a cost-effective way to reap the benefits of powerful, clean ingredients. Whether you are trying to target wrinkles, combat oily skin, or brightening your complexion, you can find the perfect combination of ingredients for a personalised skincare experience.
Before beginning any new skincare regimen at home, always consult with a dermatologist. Knowing and understanding your own skin limitations and sensitivities are key in making sure you don't cause any allergic reactions or damage to the skin that could be irreversible. Some key things to consider before using any DIY serum: check all bottles for expiration dates and store serums away from direct sunlight and storage areas where extreme temperatures are present. Lastly, never share serums or other types of cosmetic products — bacteria can spread this way and cause more harm than good.
Creating your own face serum can be rewarding as no two serums are the same given that different ingredients work well with different skin types; it's a fun process that allows you to customise what works best for you along with a feeling of accomplishment when it starts to improve your complexion. Making face serum at home isn't difficult as long as you know what ingredients work best together (and which ones do not). Gathering quality organic ingredients will help guarantee promising results that could potentially make all your friends envious.