Occupational Roles in The Medical Industry: A Comprehensive Guide on How to Study for PTCB
Are you looking for pursuing a career in the medical industry? This field provides a variety of occupational roles that make you able to contribute to the overall functioning of healthcare facilities and the well-being of patients. One such field is pharmacy technician. But to consider this path, you must have the Pharmacy Technician Certification Board (PTCB) Certification.
In this article, we will try to explore the most prominent occupational roles of pharmacy technicians and learn something about the PTCB test. Moreover, we will share some tips about how to prepare for the PTCB exam through PTCB practice questions and other ways. So, let's start with any further ado!
Role of Pharmacy Technicians in Healthcare System
In the healthcare system, Pharmacy technicians work closely and under of supervision of a licensed pharmacist to provide dispense medicines and provide pharmaceutical care and guidelines to patients. The main roles of a pharmacy technician include assembling and supplying medications to patients, over the counter or on prescription, verifying details of patients and prescriptions, labeling the medicines, and guiding their dosage to patients as per the prescription.
In some cases, these are also responsible for processing bills and insurance claims and supervising other pharmacy staff. To open the doors to multiple occupational roles within the pharmacy field and validates their knowledge and qualification, many technicians pursue certification from Pharmacy Technician Certification Board (PTCB). It also helps to expand their career opportunities and professional credentials. We will discuss further PTCB and ways to prepare for this test later in the blog post.
Occupational Roles Available in Pharmacy Technicians
Hospital Pharmacy Technicians
Although Hospital pharmacy technicians don't have direct contact with patients, however, they are thought to have a better understanding of medical terminologies and prescriptions as compared to retail pharmacy technicians. They work under the lead pharmacist and play a crucial role in;
Filling prescriptions for patients.
Prepare medicines, stock supplies, and verify patient information admitted to the hospital
Making IV fluids and compound medications.
Provide oversight and management of a hospital's onsite and offsite compounding facilities. This is essential to maintain and gain all regulatory needs for both, sterile and non-sterile compounding.
Inventory management by ensuring that all essential medicines are available, restocking shelves, and monitoring stock levels.
To keep a check on the expiration dates of medicines and to properly discard them by following proper procedures.
Retail Pharmacy Technicians
Retail pharmacy technicians receive more patients as compared to other pharmaceutical technicians as they work within a retail business in a pharmaceutical office. They are,
Not only responsible for managing store needs but also helping to merchandise medicines
Answer the general questions of clients regarding refilling periods and waiting times by using their customer service
Manage drive-thru customers
Organize medicine stock
May perform clerical duties like answering the pharmaceutical and retail office phone calls
Long-Term Care Pharmacy Technicians
Long-term care centers such as assisted living facilities, nursing homes, and hospices have pharmacies to cater to the medication needs of residents. Their responsibilities include,
Assisting in medication reconciliation (the phenomenon of comparing patients' medication history to their current medications in care centers.) It helps to prevent drug dosage errors making sure that residents are receiving their intended prescribed medicines.
Maintenance of MAR (Medication Administration Records). This includes taking a record of documentation of the medicines of each resident.
Keep the record of medication inventory for the facility by monitoring the medicine stock levels, restocking them, and ensuring proper organization and storage of drugs. Discard damaged and expired medicines from circulation.
Specialty Pharmacy Technicians
Additional responsibilities and a few nuances make specialty pharmacy technicians different from regular ones. Other than regular duties, they play an important role in
Providing drugs for chronic and complex diseases such as autoimmune disorders, HIV, and cancer.
Clinically monitoring the drugs to manage the severe side effects of the drugs
Specialized handling and administration of drugs.
Ensuring compliance with standards set by Specialty pharmacies is often licensed by Accreditation Commission for Health Care( ACHC) and Specialty Pharmacy Certification Board (SPCB). These standards include sticking to specific protocols and assurance processes.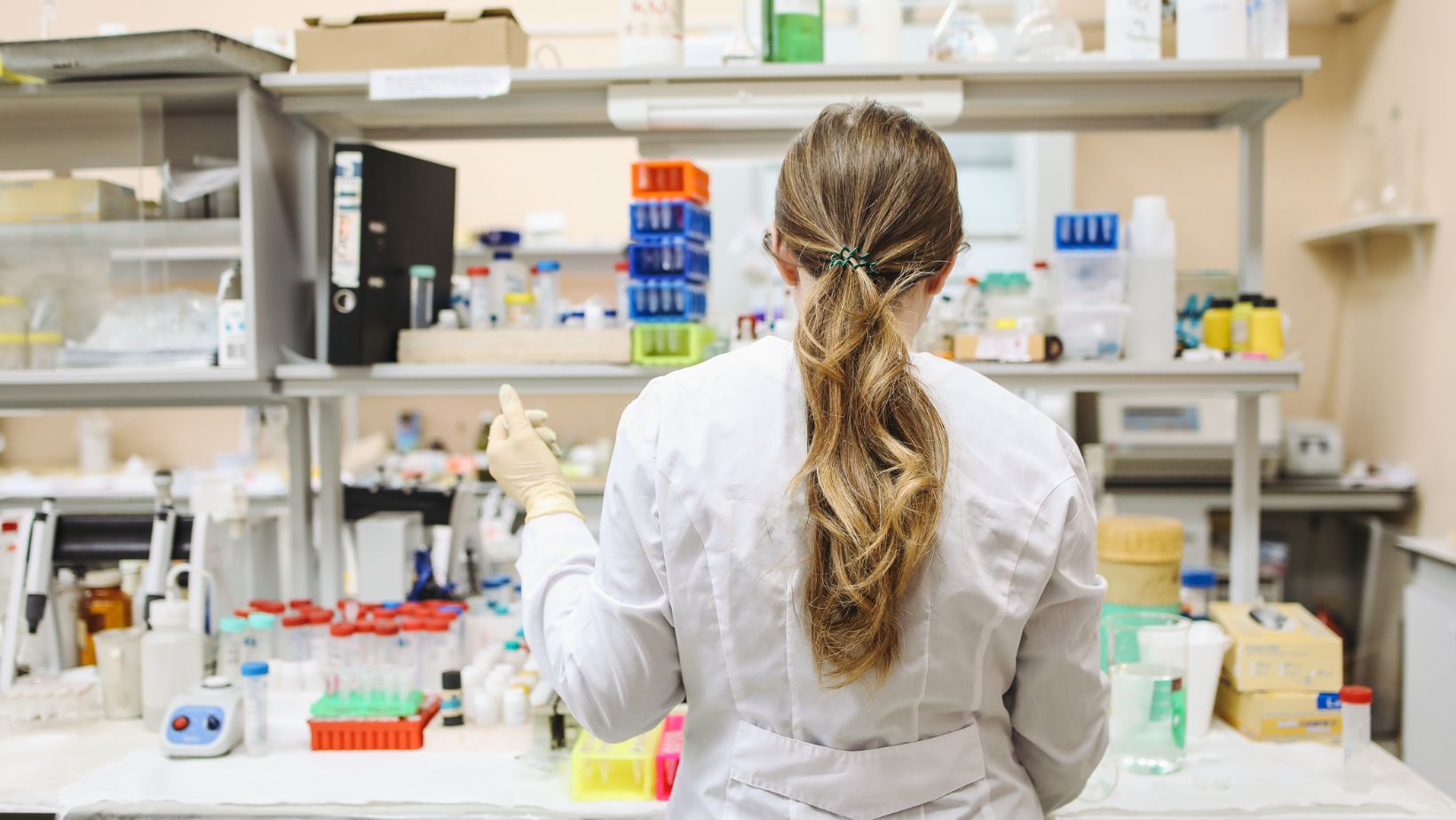 More interaction with healthcare providers, patient advocates, and case managers rather than directly with patients.
Laboratory Pharmacy Technicians
Laboratory pharmacy technicians work in test laboratories and prepare and compound investigational drugs used in research studies.
Helps to maintain optimal environmental conditions of different chemical drugs in stock.
They also make sure that chemicals are not placed or combined with each other.
What Is PTCB Exam?  
The Pharmacy Technician Certification Board® (PTCB®) offers certificates to individuals who wish to distinguish themselves in the pharmacy technician field and build rewarding careers in healthcare. PTCB's credential programs assess the knowledge of technicians who are qualified to support pharmacists and patient care teams in all practice settings and enable technicians to work more efficiently with pharmacists to offer safe and effective patient care. PTCB Certification Programs and PTCB Assessment-Based Certificate Programs serve different purposes. This certificate is a standard benchmark to ensure that the individuals pursuing a pharmacy technician have the necessary knowledge and competence regarding the field.
How to Study for PTCB Exam?  
Understand the Exam Format
Before start preparing you have to understand the format and blueprint of the exam. This includes the main topics to be covered for exams, the number of questions, and time limits. The exam covers topics like pharmacy laws and regulations, medication safety, pharmacology, pharmaceutical calculations, and pharmacy operations.
Focus on the Key Areas
After thorough studies, identify the areas in which you feel you are weak. Allocate more time to study those areas that have a higher weightage in the exam such as drug classification, pharmacy laws and regulations, patient safety, and pharmaceutical classification.
Free PTCB Practice Test
To familiarize yourself with the exam format and assess your knowledge gaps, there are many websites that offer free PTCB practice tests. These online tests make to understand, in which area of study you have to improve.
Online PTCB Courses
To understand the concepts of pharmacy technician, consider enrolling yourself in online PTCB courses. These courses provide an interactive learning experience and comprehensive study material.
Seek Tips From Professional Pharmaceutical Technician
To seek guidelines and tips for the PTCB exam, make connections with professional pharmacy technicians or join online forums. They will surely help to plan the strategies to study and prepare for exams.
Study About Drug Classification and Terminologies Related to Pharmaceuticals
Frequently review and learn about the drug classifications and terminologies by using mnemonics and creating flashcards.
Who Is Eligible to Earn PTCB Certificate?
A resident of the USA or its territories.
Must disclose all criminal and State Board Pharmacy licenses or registration.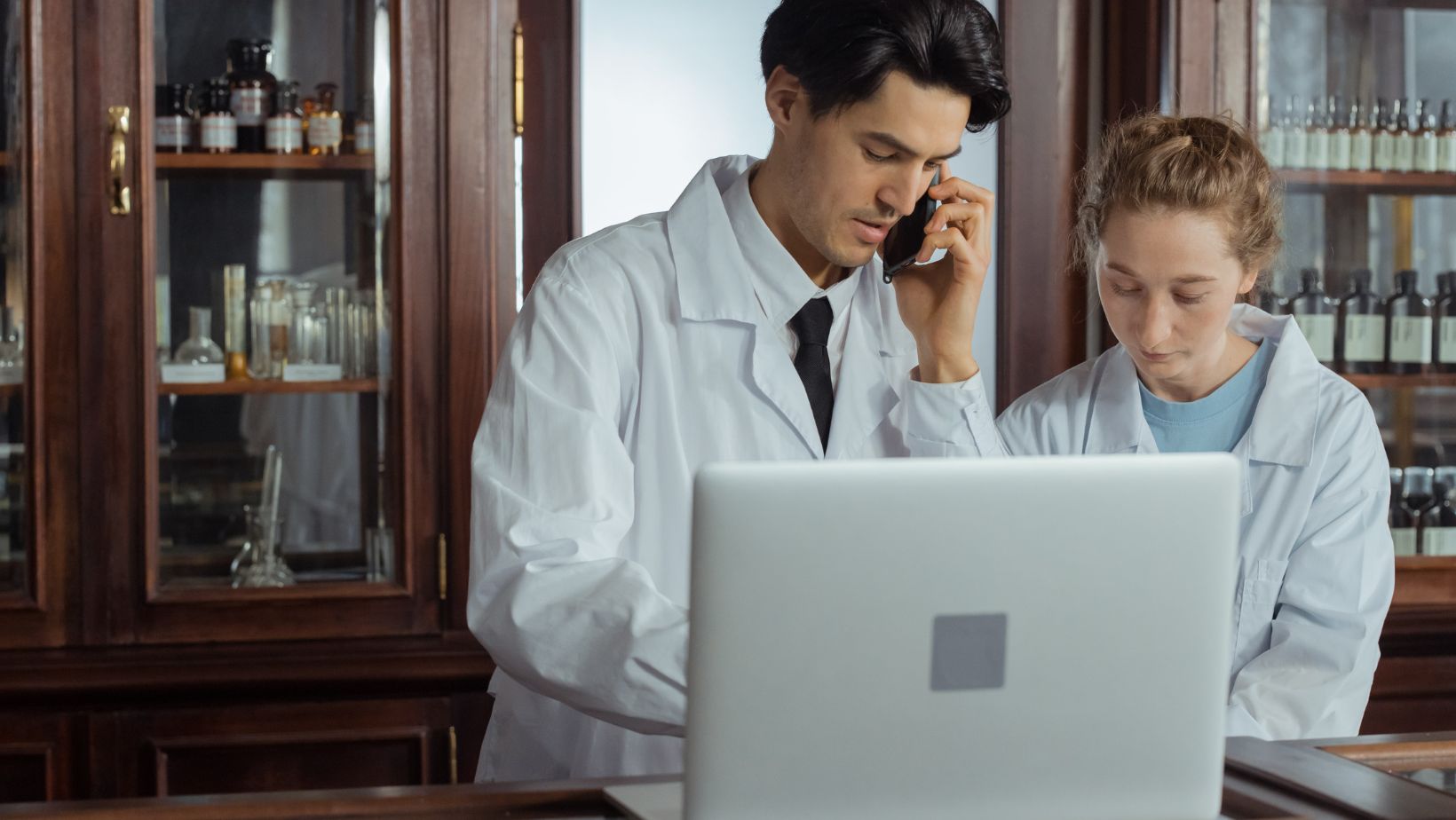 Should complete a PTCB-recognized training program or education.
Have a passing score on the Pharmacy Technician Certification Exam (PTCE).
Final Thoughts
In conclusion, the medical industry offers a wide range of essential occupational roles, with pharmacy technicians standing out as one of the most important contributors to patient care. Through their expertise in medication management and pharmacy operations, they play a pivotal role in ensuring the safe and effective delivery of pharmaceutical services.
For pharmacy technicians, achieving PTCB certification is a gateway to success, promising rewarding career opportunities and a chance to make a meaningful difference in the lives of patients and communities they serve.