Recovery time for microneedling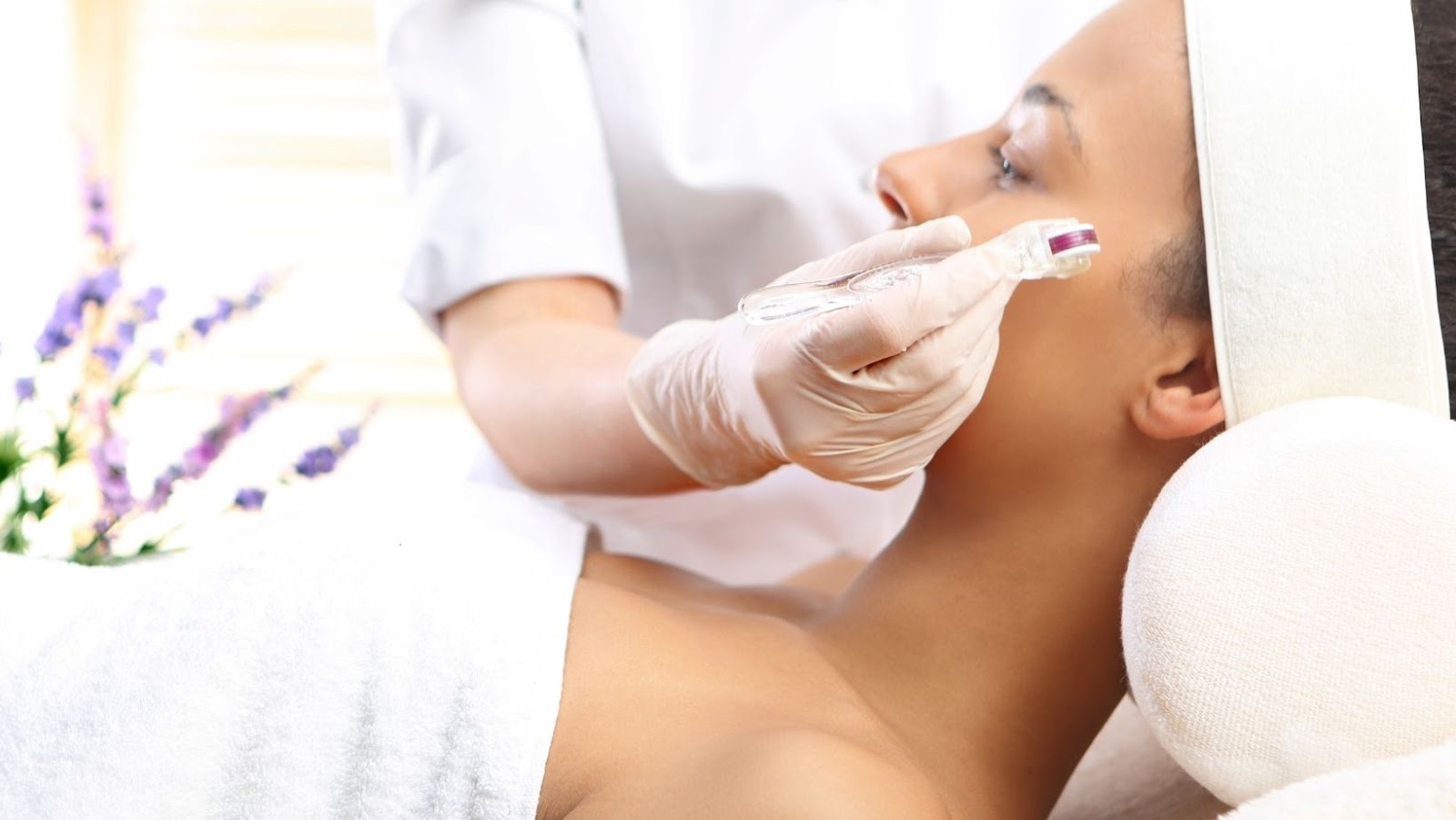 Microneedling is a minimally invasive treatment that involves a handheld device to create numerous tiny, shallow punctures in the skin surface. It has been used to improve skin tone and texture, reduce signs of ageing, reduce the appearance of scars, and even treat certain skin conditions. The recovery process for microneedling is not complicated, but it is important to understand the timeline to ensure your best possible results.
The microneedling recovery timeline includes:
Immediately after treatment: some redness and swelling.
Day 1: redness and swelling may be more pronounced.
Day 2 and 3: redness and swelling should begin to subside.
Day 4 and 5: skin may appear dry and flaky.
Day 6 and beyond: skin should appear normal again.
How often can you get microneedling
Microneedling is a safe and minimally invasive cosmetic procedure that helps improve the appearance of wrinkles, fine lines, scars, and other areas of skin damage. It works by using tiny needles to create controlled injury to the skin's surface. This triggers your body's natural healing process which helps tightens, smoothes and rejuvenates the treated area.
In addition to reducing signs of ageing caused by sun damage and other factors, microneedling can also help improve the appearance of acne scarring, stretch marks, hyperpigmentation, melasma, enlarged pores, uneven skin tone and texture.
The procedure is usually performed by a doctor or wellness professional in an in-office or clinic setting. Depending on the size of your treatment areas and your particular needs or concerns, you may require more than one session for optimal results.
While microneedling does involve some discomfort during the procedure itself (the topical numbing cream helps alleviate this), there is no downtime for recovery needed afterwards as compared to more invasive treatments such as laser resurfacing or chemical peels. Many patients are able to return to their daily activities immediately following the treatment session. However it is normal for some skin sensitivity (redness) persisting up to 48 hours after treatment due to collagen remodelling beneath the skin's surface.
Benefits of Microneedling
Microneedling is a minimally invasive cosmetic procedure that involves using tiny needles to create hundreds of micro-punctures in the skin. It has been proven to be a safe and effective way of improving skin texture and tone. Additionally, this treatment can reduce the appearance of wrinkles and fine lines, acne scars, stretch marks, hyperpigmentation and large pores. It can also stimulate collagen production and elastin, two important proteins that keep skin looking youthful.
The main benefit of microneedling is that it is a non-surgical treatment option with minimal downtime or side effects. Most patients report only minor redness and swelling 24 hours after treatment. Furthermore, with proper care microneedling can provide long lasting results for up to 1 year or more after just one session depending on the patient's individual needs. Depending on your skincare goals, multiple treatments may be required for optimal results. Additionally, due to its quick recovery time it allows you to return to your daily activities with little disruption or disruption of your lifestyle.
Recovery Process
Microneedling is a popular aesthetic treatment that involves the use of small needles to create tiny punctures in the skin. These tiny punctures can help reduce the appearance of acne scars and wrinkles, as well as help improve skin texture and tone. The recovery process is just as important as the microneedling treatment itself, and understanding the timeline for recovery can help you plan for your treatments.
Let's explore what to expect with the micro needling recovery process:
What to Expect After Treatment
After a microneedling treatment, the skin immediately begins to heal itself. Depending on the depth of the treatment and your skin type, it can take up to several weeks for your skin to heal fully. Following a microneedling session, most people experience redness and swelling that can last for several days into weeks post-treatment. Other common recovery effects include:
Redness in the treated areas that may resemble sunburn
Swelling in the treated areas
Itching or burning sensation in the treated area
Mild bruising around the treatment site
Peeling or flaking of treated areas as new skin grows beneath
Immediately following a microneedling session, patients are advised to avoid exposure to direct sunlight by using a broad spectrum sunscreen with SPF 30 or above. Sun exposure is especially damaging during this recovery period as it can disrupt healing, worsen pigmentation issues, and potentially cause scarring.
Additionally, it is strongly recommended that you do not apply any makeup or lotions to your newly treated skin until 48 hours after your treatment and abstain from picking at or touching any scabs that may form during healing. Doing so could interfere with the normal recovery process and increase your risk of infection and scarring.
How to Care for Your Skin After Treatment
After undergoing microneedling treatment, it is important to care for your skin in the following ways to aid and support a successful recovery:
Immediately following treatment, you should avoid sun exposure and any activity that could lead to increased sweating. You should also use a cold compress if needed and take painkillers or anti-inflammatory medications as directed by your doctor or aesthetician.
Your skin may be slightly swollen and red after your treatment, which will go down in a few hours or days depending on the depth of the needles used during the procedure. If needed, you can apply ointment or light moisturiser on the treated area for a few days for additional hydration.
It is recommended to sleep with your head elevated above a pillow for at least 3 nights after treatment to reduce any swelling that may occur from lying flat in bed overnight.
Avoid using makeup, sunscreen & retinol products within 24 hours of treatment to give your face time to heal from any potential irritation caused by these products; you can resume using them after 48-72 hours post-treatment as no irritation persists at this point onward. (It helps accelerate skin cell renewal)
If you have been prescribed topical antibiotics by your doctor, ensure that these are applied twice daily in order to reduce risks of infection outbreak. (can help combat bacteria)
Post your skin care procedure (microneedling), make sure you drink plenty of water throughout the day–this allows optimal hydration needed during the healing process. (improves recovery time)
You should not undertake any physical activity three days prior and post-treatment in order to avoid potential discomfort. (can delay healing process)
How Long Does Recovery Take?
Recovery from a microneedling treatment can vary, depending on the individual and the area treated. The skin typically takes around four to seven days to heal after a treatment. The lips are one of the more delicate areas and may take up to 10 days or more for complete recovery. As a general guideline, it is important to follow all aftercare instructions closely and consult with an experienced professional if any issues or complications arise during the recovery period.
Following microneedling, expect some redness and swelling that may last up to several days afterward. It is possible that some bruising may occur as well, particularly on thinner skin surfaces like face, neck and décolleté areas; however this usually fades fairly quickly within a few days following treatment.
Immediately following your session, you should:
Avoid applying any lotions or moisturisers; instead hold any products like these until after 24 hours have passed.
Avoid activities such as jogging or aerobics.
Limit sun exposure for at least 48 hours afterward in order to reduce the risk of hyperpigmentation occurring roughly one week later.
Potential Side Effects
Microneedling is a popular cosmetic treatment to reduce wrinkles and scars, and to improve skin texture and tone. However, there are some potential side effects to consider before undergoing treatment.
This section will cover the potential side effects and aftercare for a microneedling treatment, as well as the recovery time required.
Common Side Effects
Microneedling is a form of skin resurfacing treatment that utilises tiny needles to create controlled micro-injuries on the surface of the skin. These micro-injuries trigger a natural healing process which can result in improved texture and decreased wrinkles, scars and discoloration.
Common Side Effects of Microneedling:
Redness and swelling
Itching, dryness or peeling
Bruising or light bleeding
Spotty pigmentation changes
New breakouts (although this is not necessarily common)
In most cases, these side effects are short-lived. The redness and swelling usually resolve within 24 to 48 hours after treatment. Itching, dryness, peeling and bruising can persist for up to a few days but should resolve with time as scabs flake off. Spotty pigmentation changes may take several weeks to months before results are seen. New breakouts can take 7-10 days after treatment to appear if they do at all; however, if the skin is treated too aggressively, there may be an increase in breakouts due to clogged pores from oils created during the healing process.
Rare Side Effects
Although there are many potential benefits associated with undergoing microneedling, treatments may also come with some rare side effects that should be noted. These risks can include redness, swelling, itching and bruising that is usually temporary and might last up to two weeks following treatment. Some patients may also experience infection around the area where the procedure was performed due to bacteria getting trapped in the needle punctures. Infection can lead to a rash or fever, so it is important to alert your healthcare provider if you notice any changes in skin condition.
In addition, it is possible for pigmentary changes or scarring of the skin to occur after treatment. Rarely but more severely, certain patients may experience complications such as serious infections or adverse reactions resulting from past or hereditary medical conditions.
To avoid any serious issues arising from treatment, speak with a doctor before scheduling a microneedling session.
How to Minimise Side Effects
After any microneedling treatment, it's important to minimise side effects. There are some things you can do before, during, and after the procedure to reduce any potential discomfort or downtime.
Before: You should inform your healthcare provider of any medications you may be taking that could affect the procedure. You should discuss which areas to target and how long recovery is likely to take with your doctor.
During: Your healthcare provider will likely apply a topical anaesthetic prior to the procedure, as well as a post-treatment regime like prescription cream or over-the-counter products containing antioxidants. This will help ensure that you experience minimal side effects and that the area heals more quickly.
After: After microneedling treatment, your provider should provide instructions on how to care for your skin until healing is complete. Be sure to follow these instructions precisely; a few tips will include limiting sun exposure for several days after treatment, avoiding direct application of makeup, showering with care and avoiding certain skincare products for at least 48 hours. Additionally, over-the-counter Vitamin E oil is often recommended as it helps promote faster skin healing by providing essential nutrients and reducing scabbing from deep treatments with the added benefits of reducing potential skin side effects such as hyperpigmentation (discoloration).
Tips for Faster Recovery
After a microneedling treatment, it is important to take the right steps in order to ensure the fastest recovery time. Microneedling helps rejuvenate the skin, reduce wrinkles, and give a more youthful look. However, the post-treatment recovery period should not be taken lightly in order to maximise the results.
Let's look into some tips that can help speed up the recovery process after a microneedling treatment:
Avoid Sun Exposure
It's important to protect your skin from the sun for at least a week after a microneedling treatment. After a microneedling procedure, your skin will be vulnerable to ultraviolet (UV) rays and direct exposure can cause hyperpigmentation and other skin discolorations. So, it is essential to cover up if you plan to be outdoors.
Wear long-sleeved shirts, pants and wide-brimmed hats, as well as sunglasses that offer UVA/UVB protection. Or better yet – stay indoors! If you don't have any clothing items on hand suitable for sun protection, use sunscreen with an SPF of 30 or higher before going outdoors. Make sure it is applied evenly over any exposed areas of skin so you don't just have small patches here and there. Reapply every two hours while out in the sun and avoid further contact with the UV rays until your doctor says it's safe again.
Use a Gentle Cleanser
Using a gentle cleanser is an important step in the recovery process after microneedling. When selecting a cleanser, look for something that does not contain any harsh ingredients or fragrances, as these can irritate your skin and cause further inflammation. A mild and non-comedogenic soap or cleanser should be used to gently cleanse the face without stripping away its natural oils.
Try to avoid exfoliating the area during your post-microneedling care routine, as this can damage newly formed tissue and potentially slow down the healing process. After cleansing, apply a thin layer of a hydrating moisturiser formulated specifically for post-treatment healing to soothe and protect your skin while promoting faster recovery times.
Follow a Skincare Routine
Following a strict skincare routine before and after your microneedling treatment is essential for the best possible results.
Pre-treatment you should use a gentle cleanser to remove all makeup, dirt, and other surface impurities that can lead to irritation during the procedure.
Post-treatment you should use a moisturiser and sun protection specifically made for sensitive skin.
Avoid any exfoliating products that can strip away delicate skin as it is healing.
It is also important to drink plenty of water throughout the day, as even mild dehydration can lead to breakouts or marks on your skin from microneedling. Keeping up with your skincare routine helps you maintain healthy skin and ensures quicker recovery times.
Avoid Excessive Sweating
Sweat can irritate the skin and cause it to become irritated and inflamed. It is important to avoid excessive sweating for 24 hours after microneedling.
Wear clothing made from breathable, natural materials like cotton and linen in order prevent sweating from building up on your skin and causing discomfort after treatment. Additionally, try to avoid working out or participating in vigorous physical activities following microneedling. These activities may cause too much heat to build up on your skin and can impede recovery.
Avoid Touching or Picking at Your Skin
Avoid touching or picking at your skin after undergoing microneedling treatment. This can disrupt the healing process and increase recovery time. Additionally, make sure that you do not scrub or exfoliate your skin for at least five to seven days post-treatment. Doing so may cause additional damage to your skin that would require further healing time to repair.
When you experience a wound like the ones resulting from microneedling, the two most important things to remember are: reduce infection and keep inflammation low in order to promote faster healing. Wash your hands often and apply products carefully according to your directions from your provider. When possible, avoid makeup until any irritation has resolved and removed any excess ointment with a clean cotton pad after application as it can clog pores.
Stay hydrated by drinking plenty of fluids throughout the day, as this helps maintain the natural vital functions of the body and promotes smoother blood flow around wounded areas; proper hydration can reduce persistent swelling. Be sure to keep up proper face hygiene during recovery time by ensuring all traces of sweat, dirt and makeup are cleared before bedtime with a gentle cleanser specifically formulated for post-treatment care protocols (suggest Revitalising C renew cleansing gel). If you notice that your skin is still sensitive at bath/shower time, opt for lukewarm water over hot or cold water temperatures as humidity can negatively affect wound healing times indefinitely and cause further irritation if ignored post-procedure.