Results what you can expect during a microneedling treatment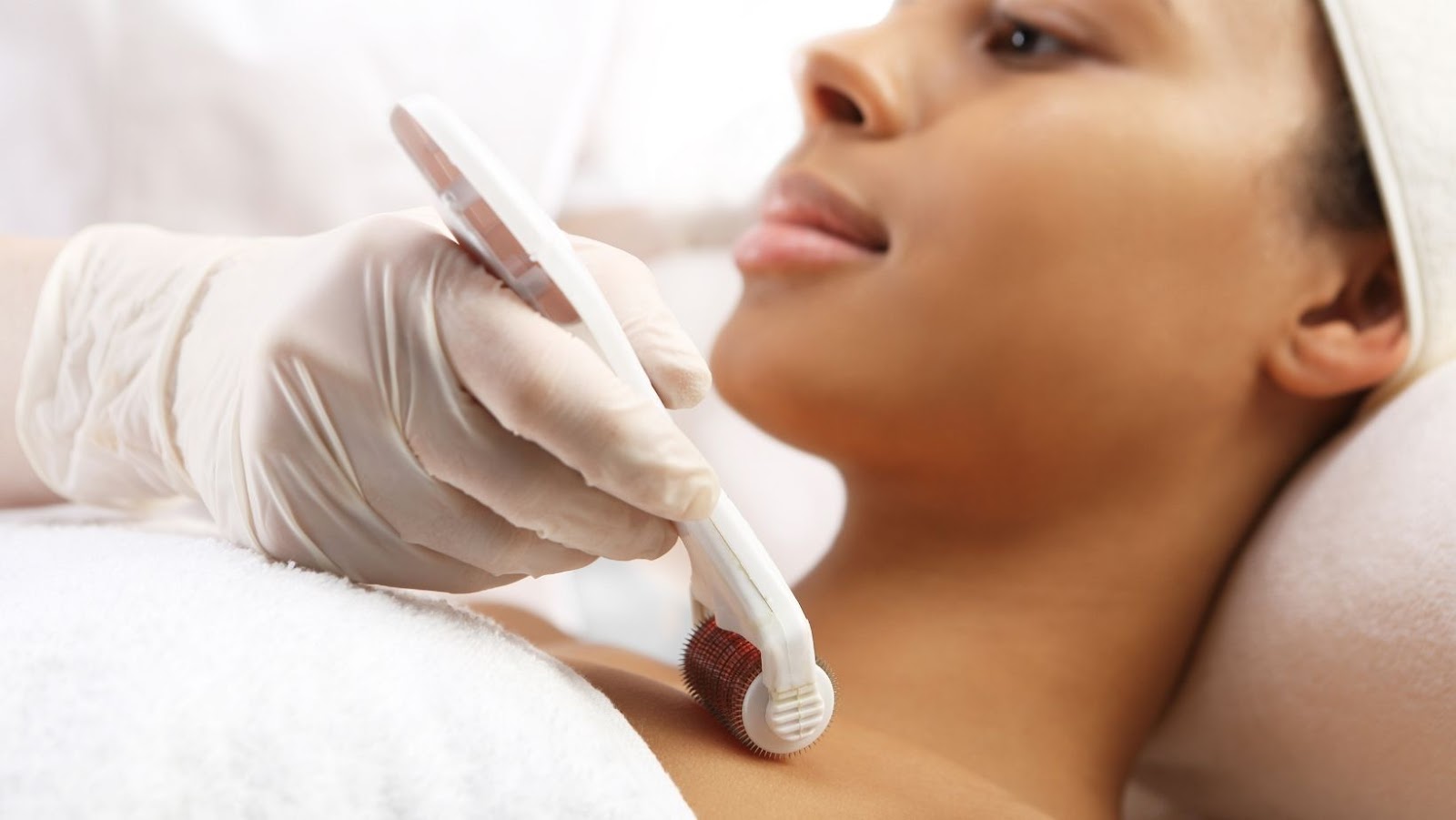 Microneedling is a popular skin rejuvenation treatment that involves using a needle-studded device to create tiny punctures in the skin. By creating these tiny punctures, the skin responds with a natural healing process where new, healthy skin cells are produced. This can lead to a wide range of beneficial results that can improve the overall look and feel of your skin.
How often should you do microneedling
In this article, we'll explore what results to expect from microneedling treatments and how often you should do them:
Improved skin tone and texture.
Reduced appearance of scars and stretch marks.
Reduced pore size.
Firmer and smoother skin.
Typically, microneedling treatments should be done every 4-6 weeks. However, your doctor may recommend more or fewer treatments depending on your skin type and condition.
What is Microneedling
Microneedling is a non-invasive and minimally-invasive cosmetic procedure used to reduce wrinkles, fine lines, scars, stretch marks and discoloration. It involves the use of tiny needles to puncture the skin in order to trigger the natural production of collagen, which is essential for younger looking skin. Because microwear needling leaves tiny wounds on the surface of the skin during treatment, it's sometimes referred to as "microdermabrasion" or "skin needling."
The design of miniature needles and their specific spacings vary depending on the desired results. Generally speaking, when thicker needles are combined with stronger suction force in order to create bigger holes or perforations on your skin it's possible to achieve more dramatic results than with thinner needles at lower suction force.
The number of Microneedling treatments usually depend on your initial condition, skin type and goals for improvement. In general, most patients will require anywhere from:
3 sessions
4 sessions
5 sessions
6 sessions
for optimal results. To maintain desired results once achieved through multiple Microneedling sessions; some may need a maintenance treatment every:
4 months
6 months
going forward. Your board certified provider can discuss a custom treatment plan to suit your needs once they assess you in person.
Benefits of Microneedling
Microneedling is a popular, non-invasive treatment that can help improve the appearance of your skin. The process involves using a device to create tiny puncture wounds in the skin, which triggers collagen and elastin production resulting in firmer, younger-looking skin. When done properly by an experienced professional, microneedling can reduce wrinkles, minimise scarring (including acne scars), and even out skin tone.
The benefits of microneedling depend on how often it is done. To achieve desired results – such as softening of wrinkles and fine lines – most practitioners recommend having treatments every four to six weeks. After a few treatments you will start to notice the benefits, but dramatic results typically require at least three sessions to be completed.
After each session the punctured area may look slightly red or swollen for up to 24 hours, but you should hear minimal discomfort.
You may also see small scabs form before healing (within 1–2 days).
During this time it is important to keep your skin clean and apply gentle moisturiser such as aloe vera gel or hyaluronic acid-infused serum twice daily.
Further maintenance requires an ongoing commitment, including:
Wearing sunscreen daily and avoiding sun exposure as much as possible
Abstaining from picking at scabs or other pigmentation irregularities
Delaying use of any exfoliating products until after the healing period has passed
Ensuring proper care between treatments will maximise results while mitigating any risk of damage associated with too much abrasion in one session or not enough recovery time between sessions. Overall microneedling can feel like receiving a year's worth of facial spa treatments in just a few hours!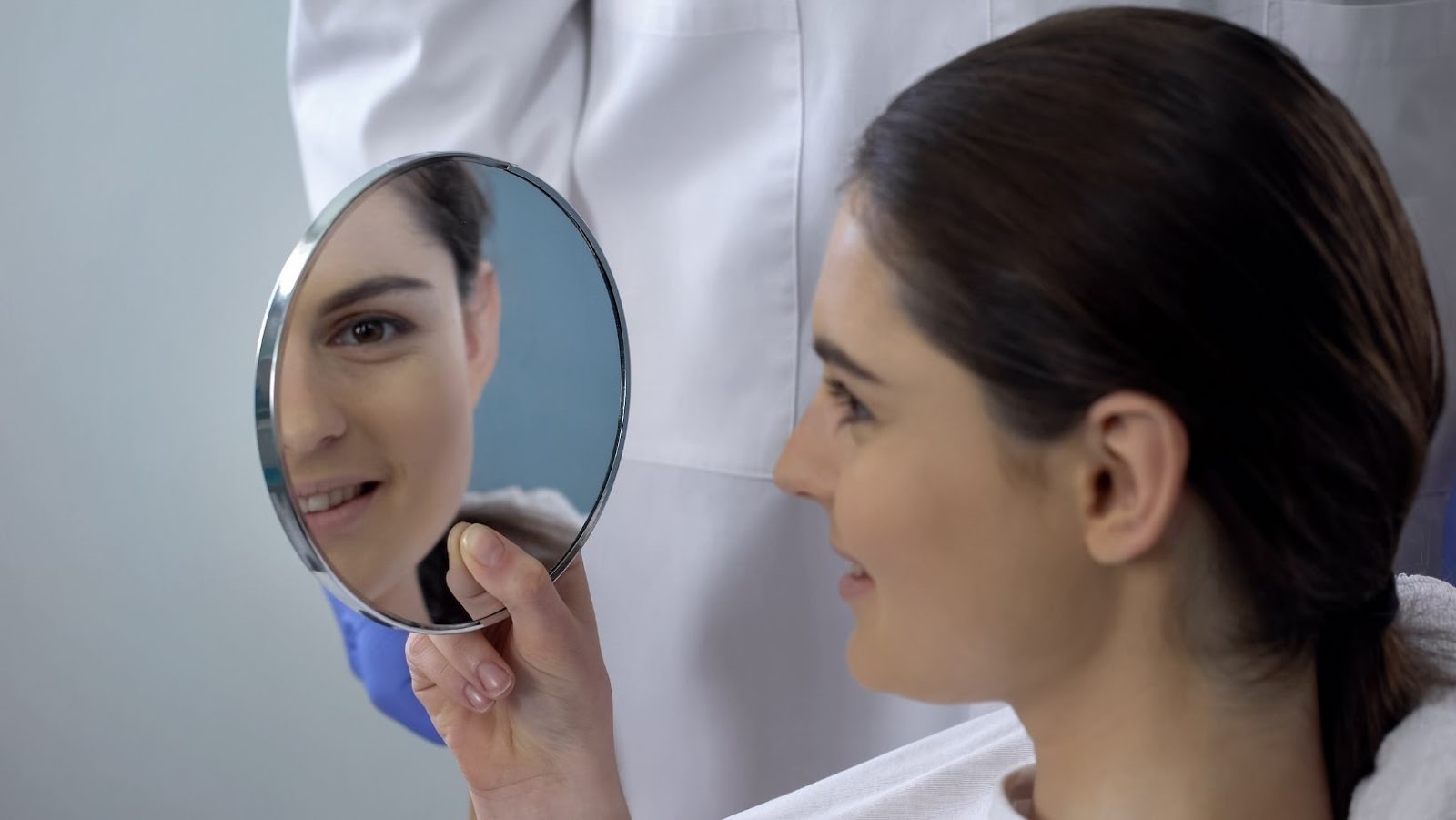 Preparation
Before you begin a microneedling treatment, there are certain steps you must take in order to properly prepare.
Firstly, it is important to properly cleanse and exfoliate the skin prior to the procedure. This will ensure that no dirt or bacteria enters the skin during the treatment, and will also help to open the pores for a deeper penetration of the needles.
Additionally, you should always check with your dermatologist to ensure that you are not allergic or sensitive to any of the ingredients in the products that you will be using.
Finally, make sure you have plenty of time before the procedure so that you can properly calm your skin down after the treatment is finished.
What to expect before a treatment
Before your microneedling treatment, you should know what to expect in terms of preparation. It is important to consult with a qualified doctor or aesthetician before beginning any type of medical treatment. Depending on the desired result and if you are going for a professional office visit or attempting at-home treatments, the preparation may differ.
For an office visit, you may be asked to do the following:
Provide a medical history, including whether or not you are taking any medications or have any pre-existing conditions that may be affected by microneedling.
Discontinue certain skin care products for about a week prior to treatment (such as retinoids or exfoliants).
Discontinue blood thinners that can increase risk of bruising or bleeding (such as Advil, ibuprofen and aspirin).
Avoid sun exposure for several days prior to the appointment.
Avoid tanning beds, exercise and alcohol 24 hours before and after the procedure.
For at-home microneedling preparations, you should:
Cleanse your skin with gentle soap prior to use of your device (such as facial cleansers specifically designed for sensitive skin).
Sanitise needles with alcohol before each use.
Discard used needles after every use in order to avoid accidental contamination during future treatments.
What to do after a treatment
After the microneedling procedure, the treatment area may appear red and flushed, as if you have a mild sunburn. It is recommended that you apply a broad-spectrum sunscreen of SPF 30 or higher to reduce the chances of hyperpigmentation caused by sun exposure. To reduce swelling, ice packs can be applied for 15 minutes at a time over the treated area throughout the day. Additionally, skin-soothing skincare products such as serums and hydrating creams can be used after treatment to aid in healing.
It is important to know that skin rehabilitation takes time. Results usually become visible around four weeks after initial treatment and will improve even more in the following six months as collagen production continues in response to this stimulation process. A new course of 3 to 4 treatments is recommended every 12-16 weeks depending on individual needs such as wound healing time or age:
SPF 30 or higher sunscreens
Ice packs
Skin-soothing serums
Hydrating creams
Results become visible around four weeks after initial treatment
Results improve in the following six months
New course of 3 to 4 treatments is recommended every 12-16 weeks
Treatment
Microneedling is a type of beauty treatment that helps to improve the appearance of your skin. It involves tiny needles that create thousands of tiny "micro-injuries" in your skin in order to stimulate collagen production, helping your skin to look smoother and more youthful. Depending on the results you're after, there are different treatment protocols that you can follow. Let's take a look at how often you should do microneedling, and what results you can expect.
How often should you do microneedling?
What results can you expect?
Microneedling treatment is a skin rejuvenation procedure that can provide various benefits, such as reducing wrinkles, improving skin texture, reducing the appearance of scars and saggy skin, and promoting natural collagen production. The results you get will depend on how often you do microneedling.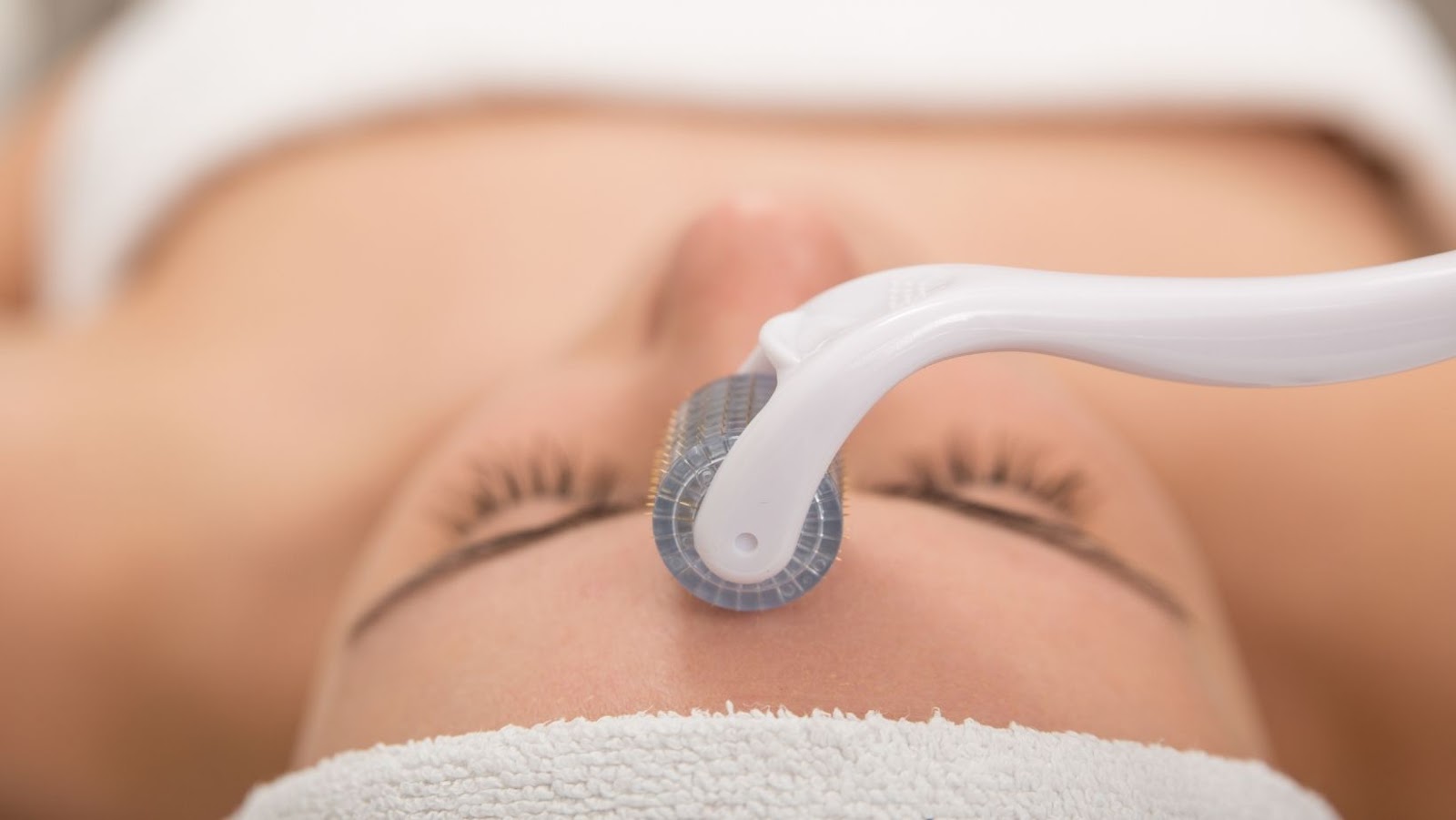 Although the frequency of treatments will vary from person to person, it is generally recommended to aim for 1-3 treatments per year for a noticeable improvement in your skin's overall appearance. To maintain optimum results, an annual maintenance treatment may be beneficial.
When considering how often to do microneedling, it is important to discuss with your doctor what your desired results are. They can then advise you on the best course of action and recommend the ideal frequency for you depending on the extent of your damage or condition.
The post-treatment care program also affects how often you should do microneedling. It's best to develop an appropriate post-care regimen that involves proper skin care and sun protection so that the effects of your treatments last longer and are consistent with any future treatments you seek out.
Take proper post-treatment care.
Discuss your desired results with your doctor.
Aim for 1-3 treatments per year.
Overall, when determining how often one should do microneedling treatment can vary from person to person depending on their specific needs. It's recommended that individuals speak with their doctor or aesthetician in order to find out what their individualised requirements should be in order to get the most out of their routine treatments while ensuring they are not overdoing it on sessions or underutilizing current treatments by not allowing enough time between sessions.
What results can you expect
The results achieved after a microneedling treatment will depend upon the patient's skin type, skin condition and individual goals. Generally, most patients can expect to see improved complexion and smoother skin texture after just one session. However, significant improvement usually requires multiple treatments spaced over a period of time.
Typically, microneedling should be performed every 4-8 weeks in order to achieve the best possible results. Each session is designed to penetrate deeper into the dermis in order to stimulate collagen production and even out skin tone. For many patients, 3-5 treatments are recommended in order to see significant improvements in overall skin texture and clarity.
Common areas treated with microneedling are the face, neck and chest but can also be used on other parts of the body such as arms and legs where discoloration appears or scars from acne or injury have left uneven texture behind. This treatment works especially well for wrinkles and photoaging of these areas as it helps to enhance natural growth for new collagen production.
Immediately following treatment there may be redness or swelling which should subside within a couple of days depending on your natural healing process.
To ensure optimal results and minimise any risk of infection or side effects it's important that you follow all post-treatment care instructions from your physician as these will vary depending on your individual needs.
Potential side effects
Microneedling is considered a safe and effective treatment. However, like any procedure, there are potential risks and side effects that you should be aware of before proceeding with your treatment.
The most common side effects associated with microneedling are temporary redness, swelling, bruising and mild discomfort at the site of injection. These side effects usually resolve within one to two days. Other more serious side effects can occur in rare cases such as scarring, infection or allergic reactions to products used during the procedure.
You should consult with your doctor prior to undergoing a microneedling treatment to ensure that it is safe for you and that there are no underlying health issues that may make this type of treatment less suitable for you. Additionally, it is also important to discuss how often you should do microneedling in order to get the best results from your treatments. Generally speaking, your doctor will recommend spacing out your treatments over time in order to ensure that there is time for the skin cells to properly heal between sessions and prevent potential negative side effects.
Aftercare
Aftercare is an important part of any microneedling treatment. This is because once you have undergone the procedure, your skin needs special attention, both in terms of content and routine. Taking the time and effort to properly look after your skin after this kind of procedure is key to ensuring you get the most out of it and get the results you are looking for. So what should you expect after a microneedling treatment with regards to your aftercare routine?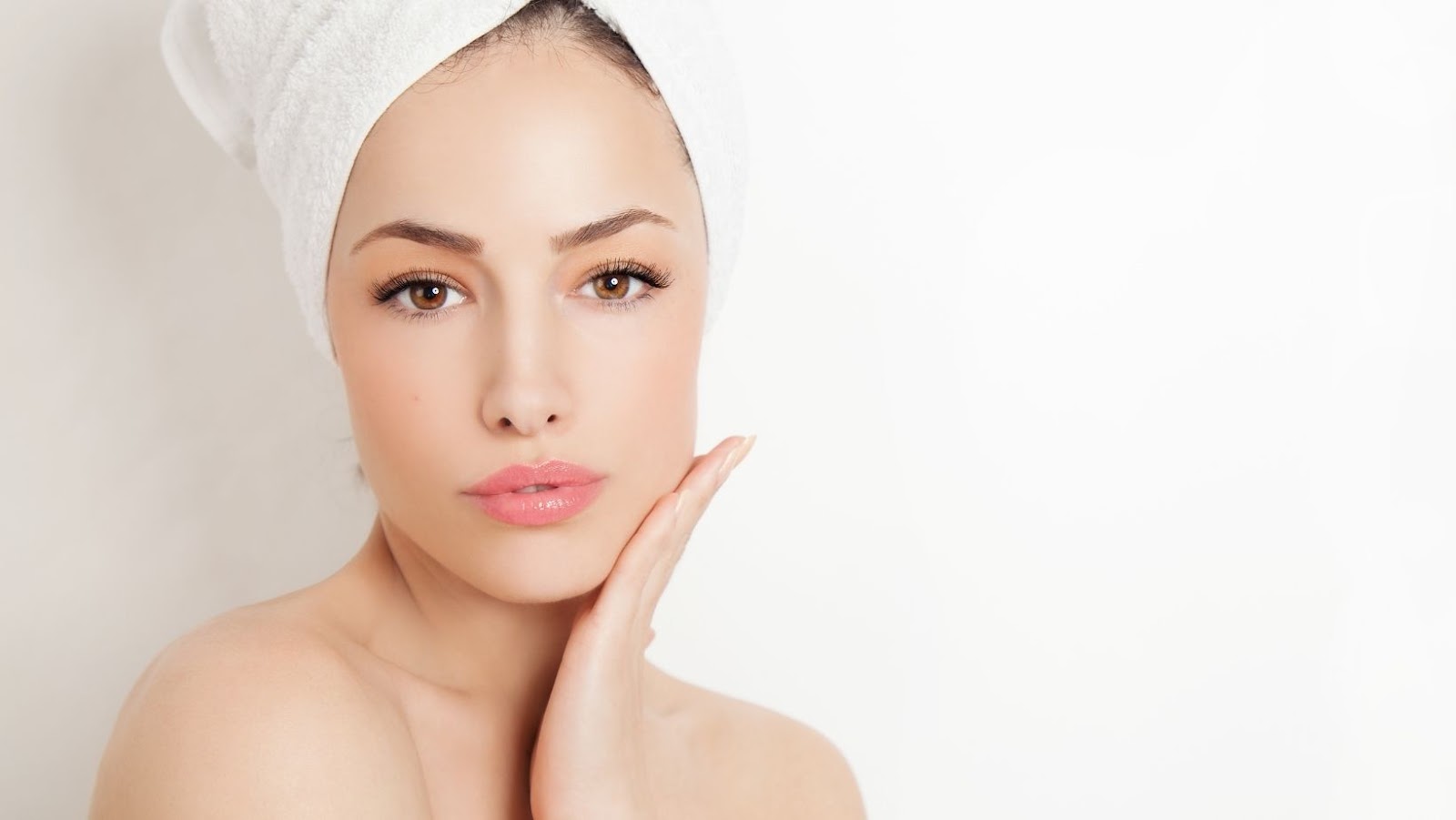 Clean the treated area with a gentle cleanser.
Apply a light moisturiser.
Avoid direct sun exposure.
Avoid using any harsh products.
Avoid any activities that can cause irritation.
Use a sunscreen with at least SPF30.
How to care for skin after treatment
Once your microneedling treatment is complete, care for your skin will vary depending on the type and intensity of your treatment. To achieve the best results, follow the instructions given by your practitioner.
Your skin may be sensitive after treatment and could remain so for 24 to 48 hours, so take extra care during this time. You can expect redness or swelling in proportion to the intensity of the treatment, which should subside within a few days as long as you follow all aftercare instructions.
It's very important to avoid sun exposure or sunburns for one week following microneedling treatments. Sun exposure could cause hyper-pigmentation (dark spots) and scarring — UV protection should always be used in combination with microneedling treatments when out in the sun.
Be sure to cleanse your skin gently with lukewarm water and a mild cleanser morning and night throughout the healing process — avoiding harsh soaps and products that contain:
phenoxyethanol
ceramides
propylene glycol
isopropyl alcohol
It's also important not to use any exfoliants or pore strips while you are healing; they tend to irritate already tender and delicate skin.
It's generally recommended that people receive 4-5 Microneedling treatments roughly 4–6 weeks apart in order to address common cosmetic concerns like fine lines, wrinkles, acne scars and enlarged pores — but keep in mind everyone responds differently; this timeline may vary from person to person based on results achieved during each session along with individual skincare goals.
How to maintain results
After a microneedling treatment, you can expect to see the full effects of the treatment developing over the following weeks and months. Results will last 6-8 weeks after your initial treatment. To maintain these results, follow these key steps:
Hydrate your skin regularly with a gentle moisturiser to help promote collagen production and increase cellular turnover.
Follow a clean skincare regimen with products specifically tailored to your skin type and concern. Avoid harsh products that can dry out your face or strip its natural oils as this could result in irritation and excessive redness.
Remember to wear adequate sunscreen as protection against UVA and UVB rays from sun exposure. Sun damage can undermine the results of the microneedling process by disrupting collagen production and weakening elastin proteins in the dermis layer of the skin – leading to an acceleration of wrinkles, deep lines, and laxity in aged skin types.
Schedule regular treatments for maximum impact – depending on age & skin condition – microneedling should ideally be done once every six weeks for optimum results (speak to our experts to determine a suitable frequency).
Keep cool! Lucid Skin Studio also recommends using cool compresses after microneedling sessions that tighten pores quickly while improving comfort levels post-treatment before application of topical cream or serum prescribed by our team of professionals at any point afterwards.
Summary
Microneedling is a minimally invasive cosmetic procedure that has been used for decades to reduce signs of ageing, scarring, and uneven skin tone. It involves using a device to create tiny punctures in the skin to stimulate collagen production. This article will provide a brief overview of:
What to expect from a microneedling session
How often you should undergo treatments
What kind of results you can hope for afterwards
Final thoughts on microneedling
The final word on when it comes to microneedling is that it's a safe, effective way to target common skin issues like acne scars and wrinkles. Patients should check with their doctor or dermatologist before beginning a microneedling treatment program. For best results, the doctor may recommend a series of four to six treatments, spaced four to eight weeks apart.
Maintenance treatments may be needed at longer intervals or as needed for continuing refreshment of the skin. A sun protection plan should also be continued after any treatment program for optimal results.
Check with your doctor or dermatologist before beginning a microneedling treatment program.
A series of four to six treatments, spaced four to eight weeks apart, is recommended for best results.
Maintenance treatments may be needed at longer intervals or as needed.
Continue a sun protection plan after any treatment program for optimal results.