Should you use vitamin c serum on your face very often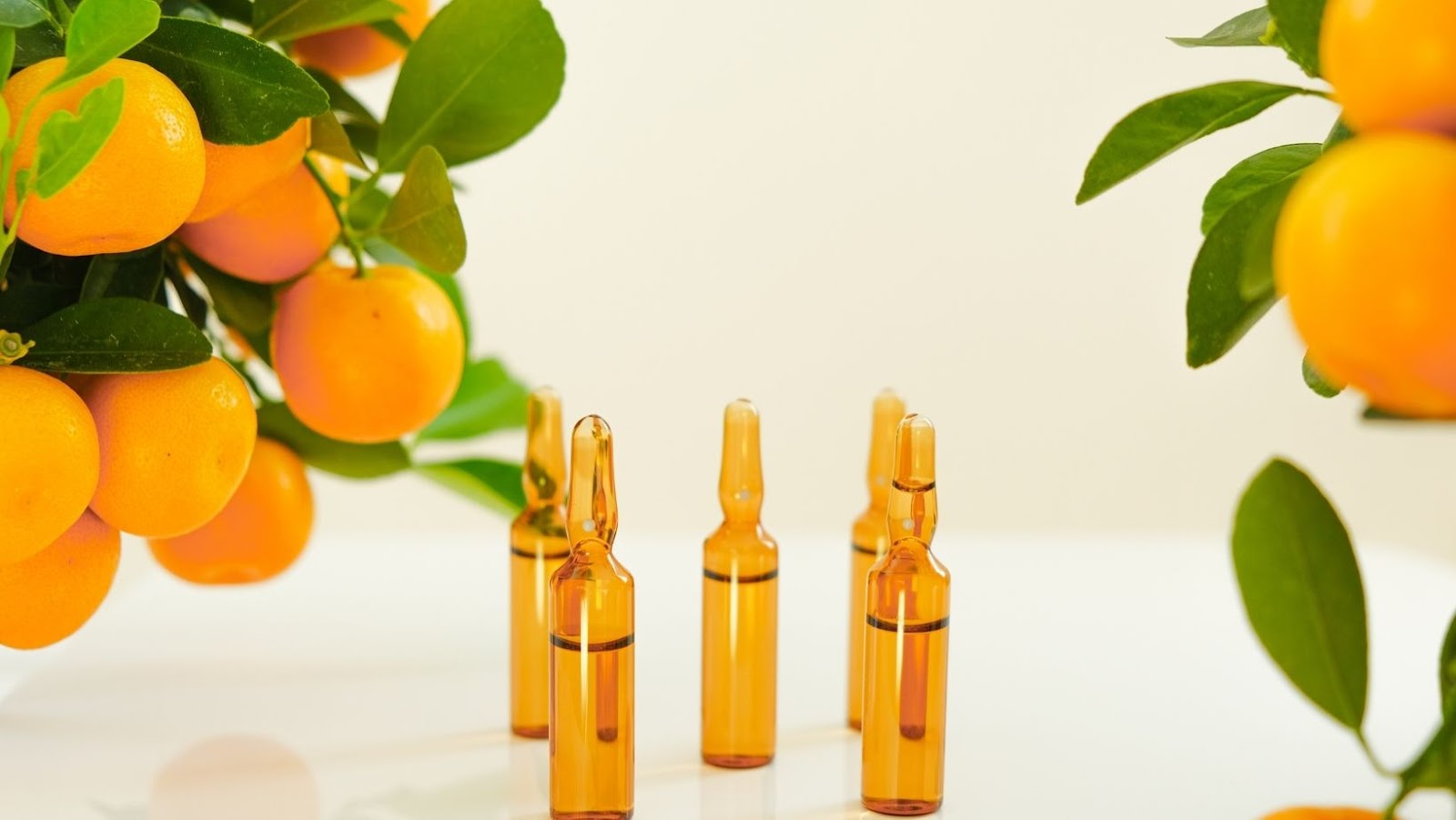 Using vitamin c serum on your face is a great way to get glowing skin and help with any skin concerns you may have, such as hyperpigmentation, dull skin, and wrinkles. Vitamin C is an essential nutrient that helps to boost collagen production and reduce inflammation, making your skin appear more radiant and healthy. In this article, we'll discuss how to apply vitamin C serum to your face and the benefits of using it regularly.
How to apply vitamin c serum on face
Vitamin C serum is a product used to promote healthy skin and provide a younger, more radiant look. It contains potent concentrations of antioxidants, as well as Vitamin C and other natural ingredients. Antioxidants help protect skin from environmental damage, while Vitamin C nourishes the skin. The use of Vitamin C serum on the face can help reduce the appearance of wrinkles, dark circles, scars, sun damage and hyperpigmentation. It can also help protect against future damage by providing free-radical protection.
This serum is suitable for all skin types and should be applied daily for best results. To apply Vitamin C serum to your face: first start with clean skin that has been washed with warm water and a mild facial cleanser; gently pat dry with a clean towel; apply 5 – 10 drops to your fingertips; massage it into your face in circular motions until it is fully absorbed; and lastly follow up by applying a moisturiser or night cream to lock in the serum's benefits [for those using it overnight]. Throughout the day if you feel any tightness or discomfort, feel free to layer on some more moisturiser or night cream as needed. Applying Vitamin C serum correctly will give you maximum benefits while minimising potential side effects associated with its uses [such as redness or sensitivity].
Benefits of Vitamin C serum
Vitamin C serum is a form of topical skincare that is intended to help reduce inflammation and protect the skin from environmental damage. It's an ideal choice for those looking to improve their complexion and reduce signs of ageing. Being a potent antioxidant, vitamin C helps defend the skin against environmental stressors and pollutants, while also improving collagen production, which gives skin a healthy glow. In addition, Vitamin C serum helps reduce dark spots, discoloration and wrinkles while promoting firmness.
Using vitamin C serum can be very beneficial in maintaining healthy skin and revitalising it from within. Applied topically, it works more quickly than supplements taken orally because the molecular structure of antioxidants found in serum makes them better absorbed by the skin cells compared to pills or capsules taken orally. When applied regularly over time, users can expect results such as improved elasticity and tone of the skin, as well as even skin coloration with reduced discoloration or dullness.
More specifically, Vitamin C enhances collagen production which helps fight wrinkles and restore firmness to facial tissues. When used regularly it can help delay some signs of ageing such as wrinkles by preventing free radical damage that breaks down collagen fibres within cells. Additionally, Vitamin C has amazing antioxidant powers that repairs visible signs of damage caused by environmental factors such as sun exposure or smoke pollution (which causes free-radicals).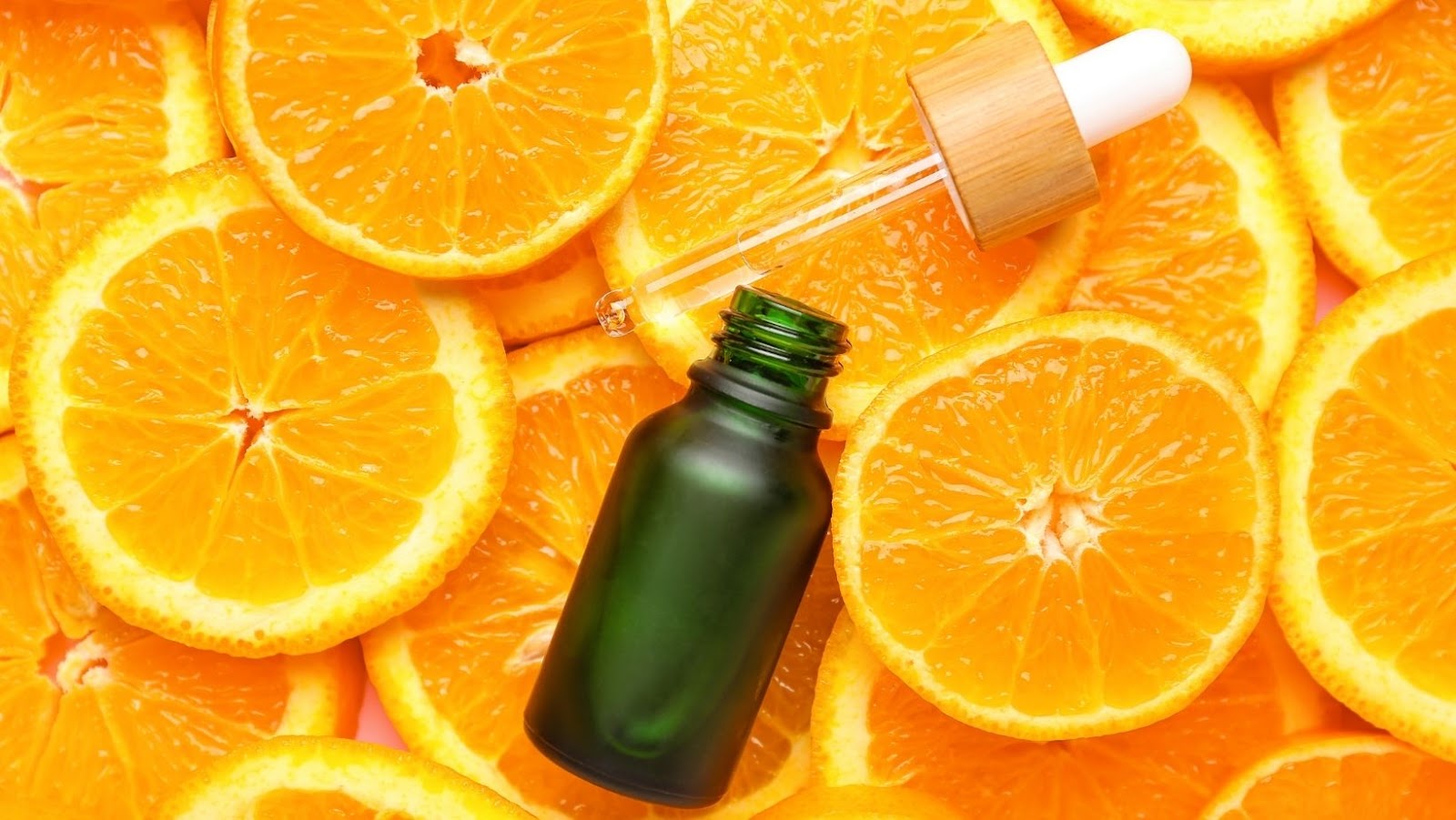 Lastly, Vitamin C also has natural brightening qualities which help minimise the appearance of dark spots or hyperpigmentation left behind after blemishes have healed leaving you with an impressively smooth and even toned complexion.
How to Apply Vitamin C Serum
Vitamin C serum is a popular skincare product used to help reduce the signs of aging and maintain a healthy, glowing complexion. It is often used as part of a daily skincare routine to help protect the skin from damage and promote a more youthful appearance. In this article, we will explore how to use vitamin C serum on your face for best results.
Cleanse your face
Before the application of vitamin C serum, it is important to cleanse your face properly. You can either use a gentle cleanser or freshly brewed green tea to cleanse and lightly exfoliate your skin. Make sure your skin is completely clean before you start applying the serum.
The next step is patting it dry with a clean towel instead of rubbing or pulling your skin in order to avoid irritation. Also remember that when applying a serum, it is important to use light and even strokes. Applying too hard or clumsily may result in breakouts on the face or in other areas of skin that are susceptible to acne.
It is also important to take into account any existing skincare routine by using relevant store-bought products for cleansing and exfoliating prior to the serum application, along with creams and moisturisers afterward in order to help lock moisture into the skin after treatment. As well as other antioxidants, vitamin C can be combined with hyaluronic acid and ferulic acid for additional benefits on both wrinkles and acne scars alike.
Apply toner
Before you apply vitamin C serum to your face, make sure you cleanse and tone your skin. Cleanse your face with a gentle cleanser that is pH-balanced and won't dry out your skin. Make sure to rinse it off thoroughly with lukewarm water. Then use a toner to tone the skin and restore its pH balance. For best results, use an alcohol-free toner so that it helps moisturise rather than dry out the skin. Once you're done toning, pat down the face gently with a soft towel and let it air dry or lightly pat the face again with another towel until it's completely dry.
Apply Vitamin C serum
Vitamin C serum is a popular skincare product that helps reduce the appearance of wrinkles, age spots, and other signs of ageing. Applying Vitamin C serum to your skin is easy and only takes a few minutes.
Start by cleansing your face with a gentle cleanser and patting dry with a clean towel. Then, start by dispensing a pea-sized amount of your Vitamin C serum into the palm of your hand and spread it evenly across both palms. Gently start applying the Vitamin C serum to your face using upward stroke motions until it has been absorbed into your skin.
It's important not to tug or pull on delicate facial skin as this can damage it. Once the serum has been fully absorbed, you may follow up with any other serums or moisturisers that you're using in your skincare routine. You may also want to apply sunscreen for added protection against sun damage during the day.
With regular use, you will soon notice an improved texture and glow in your complexion from vitamin C improving cell turnover by boosting collagen production in the skin!
Follow up with moisturiser
Applying vitamin C serum to your face can help you achieve a brighter, more youthful complexion and improve the overall tone and texture of your skin. Before you apply it, you should cleanse your face and then dry with a soft towel. When you're ready to use the serum, apply it gently with your fingertips on areas where you need extra attention; this could be around the eyes, chin or forehead. It is important not to over apply as vitamin C is an active ingredient that can be irritating if used too often.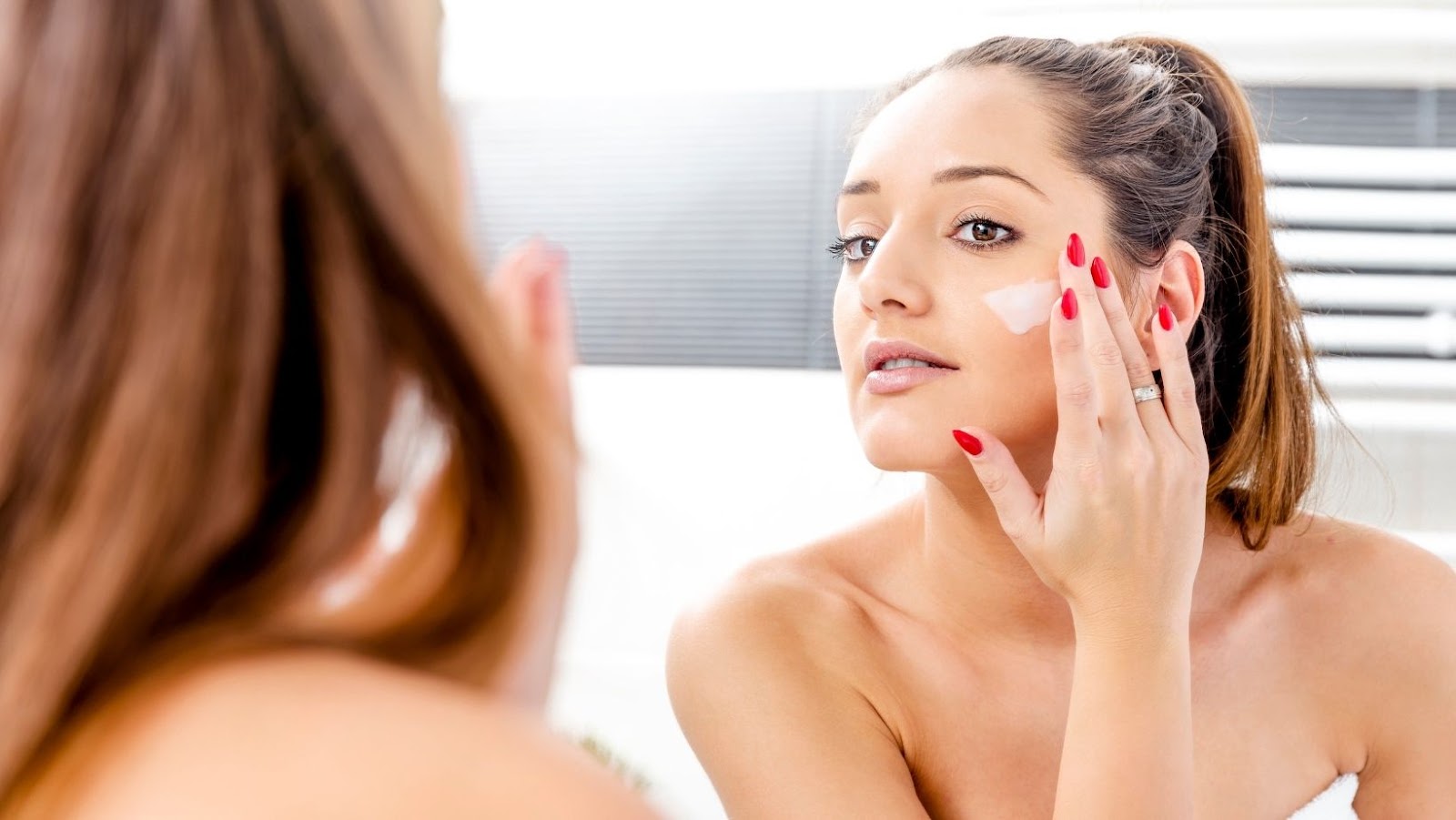 After applying vitamin C serum on your face, allow it some time to absorb before proceeding with the next step. You should then follow up with a moisturiser or night cream depending on what type of product you have used. Make sure that the moisturiser has been specifically formulated for use with vitamin C products as this will help prevent any possible irritation from occurring. Finally, always remember to wear sunscreen daily when using vitamin C serums as this helps protect your skin from further damage from UV rays.
How Often Should You Use Vitamin C Serum?
Vitamin C serum is a popular skincare product that can help reduce the appearance of wrinkles and protect your skin from environmental damage. It's important to know how often to use vitamin C serum on your face in order to get the most out of it. This article will go over the benefits of using vitamin C serum, how often it should be applied, and how to apply it properly.
Start slow
Using vitamin c serum on your face, as with any topical product, should always begin slowly. Start by using just a tiny amount every other day and increase frequency only if your skin isn't exhibiting any sensitivity. Gradually work up to daily use if you don't experience any signs of irritation or other adverse reactions.
When applying, use gentle strokes and take care not to apply too much pressure as this can irritate the delicate skin on your face. Always use sunscreen when using a serum containing vitamin C as it can make skin more sensitive to sunlight which increases the risk of sunburns, discoloration and other damage from the sun's powerful UVA/UVB rays.
It's recommended that you begin a routine with vitamin C serum by using it in the morning if you're not planning to use an acid exfoliant in the same routine such as glycolic acid or lactic acid, which are both more potent than vitamin C serums but require patience when adjusting your skin slowly and starting slowly for best results without irritation.
Increase gradually
When using a vitamin C serum, it's best to start by using it every other day. This will give your skin time to get accustomed to the active ingredients. After you're used to the sensation and don't experience any adverse reactions, you can gradually increase how often you use the product. Over time, you may be able to use it every day or even twice daily as long as your skin tolerates it.
Keep in mind that while vitamin C serums can help improve the appearance of acne scarring, wrinkles, and sun damage over time, they might not give extraordinary results overnight. Be patient and consistent with your skincare routine and you should start seeing results after a few months of consistent use.
Consider your skin type
No one-size-fits-all rule exists when it comes to frequency of use of Vitamin C serum on your face. The best frequency for you depends upon your skin type and the concentration of Vitamin C in the product you are using.
For normal or combination skin, it's generally safe to apply Vitamin C serum once or twice a day. Use it in the morning to benefit from its antioxidant properties, which can help protect skin from environmental stressors throughout the day. At night, opt for a serum that contains both Vitamin C and hyaluronic acid as this will help maintain optimal hydration levels that can be depleted by environmental Stressors, such as air pollution.
Oily skin may require different usage instructions, since too much moisture can cause blemishes or even increase oil production. If you have an oily complexion, consider applying a vitamin c serum with gentle ingredients like green tea extract and licorice root only at night time before bed, as these ingredients are anti-inflammatory and have soothing properties that combat redness and irritation caused by sun-exposure and harsh skincare products during the day.
Some products formulated with high concentrations of vitamin c may irritate sensitive skin, causing redness or other signs of irritation. Therefore, if you have sensitive skin you should apply vitamin c serum once every two days — progressing to daily use if no negative reactions occur after three weeks — and always use a gentle cleanser prior to application. However if irritation occurs, stop use immediately until sensitivity subsides before resuming application at a later date.
Side Effects
While vitamin C serum can be beneficial for your skin, it is important to be aware of the potential side effects of using this product. Applying vitamin C serum on your face too frequently can cause skin irritation, redness, burning, and stinging. In some cases, it can also lead to contact dermatitis, an inflammation of the skin. It is important to be aware of these potential side effects before using vitamin C serum on your face.
Skin irritation
The topical application of vitamin C serum may cause skin irritation for some people, especially those with sensitive skin. Signs of skin irritation include redness, stinging, burning and itching sensations. If these side effects occur, reduce the frequency of application or dilute the concentration by mixing the serum with moisturiser. Additionally, the topical use of vitamin C may increase your skin's sensitivity to sunlight and ultraviolet radiation; therefore, it is considered essential to wear sunscreen every day.
Sun sensitivity
Sun sensitivity is a common side effect of a variety of medications and medical treatments. Patients who are taking medications like antibiotics, antidepressants, or chemotherapy can experience sun sensitivity. Those with certain diseases, like lupus or rosacea, may also be more sensitive to sunlight. Sun sensitivity typically causes an exaggerated sunburn response, resulting in redness, itching, and pain associated with exposure to ultraviolet (UV) rays from the sun or other sources such as tanning beds. In some cases, the reaction can be very severe and may require medical attention.
To minimise their risk of experiencing negative phototoxic reactions from sun exposure, patients can employ preventive measures such as wearing protective clothing when outdoors for prolonged periods of time (longer than 15 minutes). Fully-covering all exposed skin and wearing wide-brimmed hats often provides the best protection against optical radiation. Additionally, UV-blocking sunglasses are especially recommended for patients taking ophthalmic medications like topical antihistamines or antiviral drugs. Applying broad spectrum sunscreen to exposed skin before going outside is another way to further reduce the risk of sun damage while also helping to prevent the ageing effects of ultraviolet radiation on the skin over time. Furthermore, it's important for those affected by sun sensitivity to know what to do in case they do have a reaction -i.e., seek medical help right away in order to protect oneself against long-term consequences potentially related to prolonged sun exposure.
Allergic reactions
Vitamin C serums are generally safe to use in your daily skincare routine — however, it's possible to have an allergic reaction to ingredients in these products. If you have sensitive skin, you should always test a small patch of skin before applying a new product. Signs of allergic reactions include redness, swelling, itching and hives. If you notice any of these symptoms after applying a vitamin C serum, stop using it immediately and contact your doctor.
Additionally, certain types of vitamin C (like L-ascorbic acid) may cause skin irritation when exposed to the sun. To reduce your risk of experiencing skin reactions or pigmentation damage from UV rays, be sure to apply sunscreen with at least SPF 30 when using vitamin C serum in your skincare routine.
Conclusion
In conclusion, it's important to note that Vitamin C serums are powerful anti-aging ingredients and can be an effective addition to your daily skincare routine. However, it's important not to overuse them. When used correctly, a Vitamin C serum provides numerous benefits for skin. To use vitamin C serum properly, you must first determine your skin type and adjust the frequency of application accordingly. If you have dry or sensitive skin, limit