The debate between plant-based and low-fat diets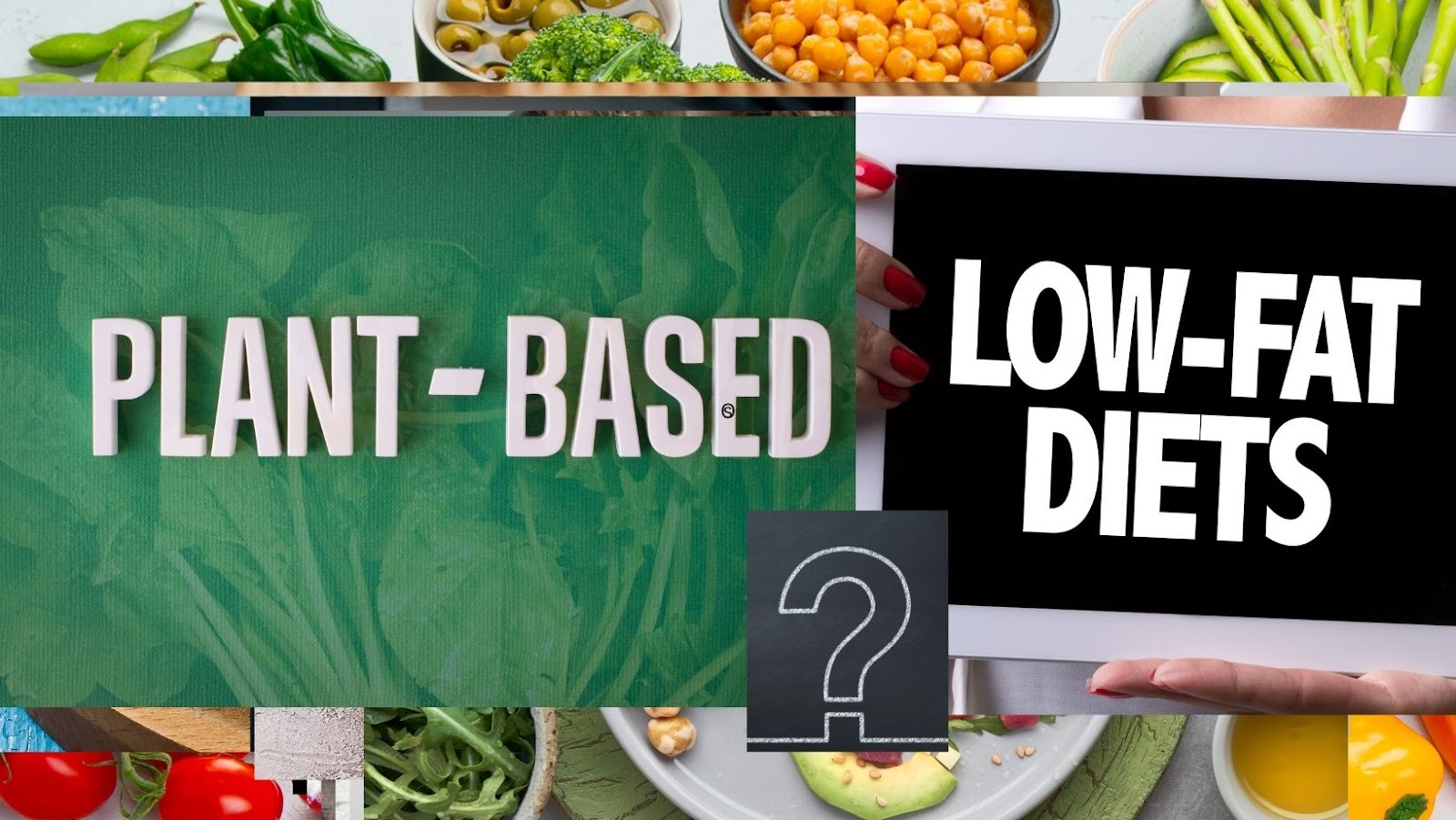 For those wishing to improve their health and nutrition, there is a growing debate around the most suitable diet to follow. On one side is the plant-based diet, aimed at providing a person with all their necessary nutrients while avoiding all animal products. On the other, a low-fat diet, one that emphasises limiting unhealthy fats from the diet to provide better overall health and weight loss management. Both have potential benefits and drawbacks depending on an individual's goals and underlying health profile. Let's take a closer look at these two diets so that we can better understand which may be better for each person based on their individual needs.
Plant based or low fat which is the better diet
Plant-based diets are becoming increasingly popular, as they are a great way to get essential vitamins and minerals while reducing the amount of processed foods being consumed. Plant-based diets focus on whole foods such as fresh fruits, vegetables, and legumes. They also emphasise on including healthy fats, proteins and fibre as part of a balanced diet. This section will provide an overview of plant-based diets and their benefits.
Definition of Plant-Based Diets
A plant-based diet is defined as an eating pattern consisting mainly of foods derived from plants, including fruits, vegetables, legumes (e.g., beans, lentils, and peanuts), nuts, seeds, whole grains, plant-based dairy (such as almond milk or oat milk) and unsaturated oils. Plant-based diets do not include meat or animal products such as eggs or cheese. They instead emphasise whole foods from the plant kingdom that contain a variety of vitamins and minerals essential for optimal health.
Plant-based diets are generally higher in dietary fibre content than typical Western diets and are also generally lower in saturated fat. In addition to providing numerous health benefits such as reduced risk for obesity, heart disease and cancer among others; studies have found that avoiding animal products also has an environmental benefit due to their significant contribution to greenhouse gas emissions when produced on an industrial scale.
Proponents of plant-based nutrition suggest consuming minimally processed plant foods rich in essential fatty acids like olive oil or those high in antioxidants like berries to promote health while avoiding excess consumption of added sugars and refined carbohydrates such as white breads and pastas. ChooseMyPlate is a resource developed by the USDA to help people adjust their eating habits according to the standards set by the Dietary Guidelines for Americans which includes tips on how to incorporate plant foods into everyday meals while delivering complete nourishment in terms of adequate protein intake as well.
Benefits of Plant-Based Diets
Plant-based nutrition is sometimes referred to as a "whole foods" diet, which emphasises the consumption of unprocessed, nourishing, whole foods that offer our bodies with the necessary nutrients it needs each day. Plant-based diets are aimed at replacing animal products with plant proteins. These diets focus on eating a variety of whole plant foods such as fruits, vegetables, grains, nuts and seeds.
A plant-based diet has many potential health benefits including reduced risk of heart disease and type 2 diabetes. Studies have suggested that higher consumption of plant proteins may be associated with a lower risk of developing both heart disease and type 2 diabetes. Additionally, eating high amounts of plants can decrease inflammation levels in the body due to their anti-inflammatory components. Plant-based diets have also been associated with lowering cholesterol levels and blood pressure due to the high amount of dietary fibre found in whole grains, fruits and vegetables.
In addition to providing all major nutrients like protein, carbohydrates and fats for energy needs as well as vitamins and minerals for optimal functioning; a plant based diet has many other benefits beyond physical health; it is also environmentally friendly. Foods from plant sources tend to generate fewer greenhouse gas emissions in their production than animal products do, reducing overall carbon footprint from food choices!
Overview of Low-Fat Diets
Low-fat diets are a type of diet that focuses on reducing the amount of fat in the diet. This includes all types of fat, including saturated and unsaturated fats. As a result, they typically involve the consumption of foods that are low in fat and rich in complex carbohydrates, protein, and dietary fibre. This diet can be beneficial for those looking to lower their cholesterol levels, reduce the risk of heart disease, and lose weight. Let's take a look at how low-fat diets work and their possible health benefits.
Definition of Low-Fat Diets
Low-fat diets involve limiting the amount of fat consumed and replacing it with foods that contain a lower proportion of fats. In general, a low-fat diet includes fewer than 25 grams of fat a day, though some may restrict their fat intake to as little as 10 grams per day. The goal is to consume primarily lean proteins, complex carbohydrates and unsaturated fats such as those found in nuts, seeds, fish and plant-based oils.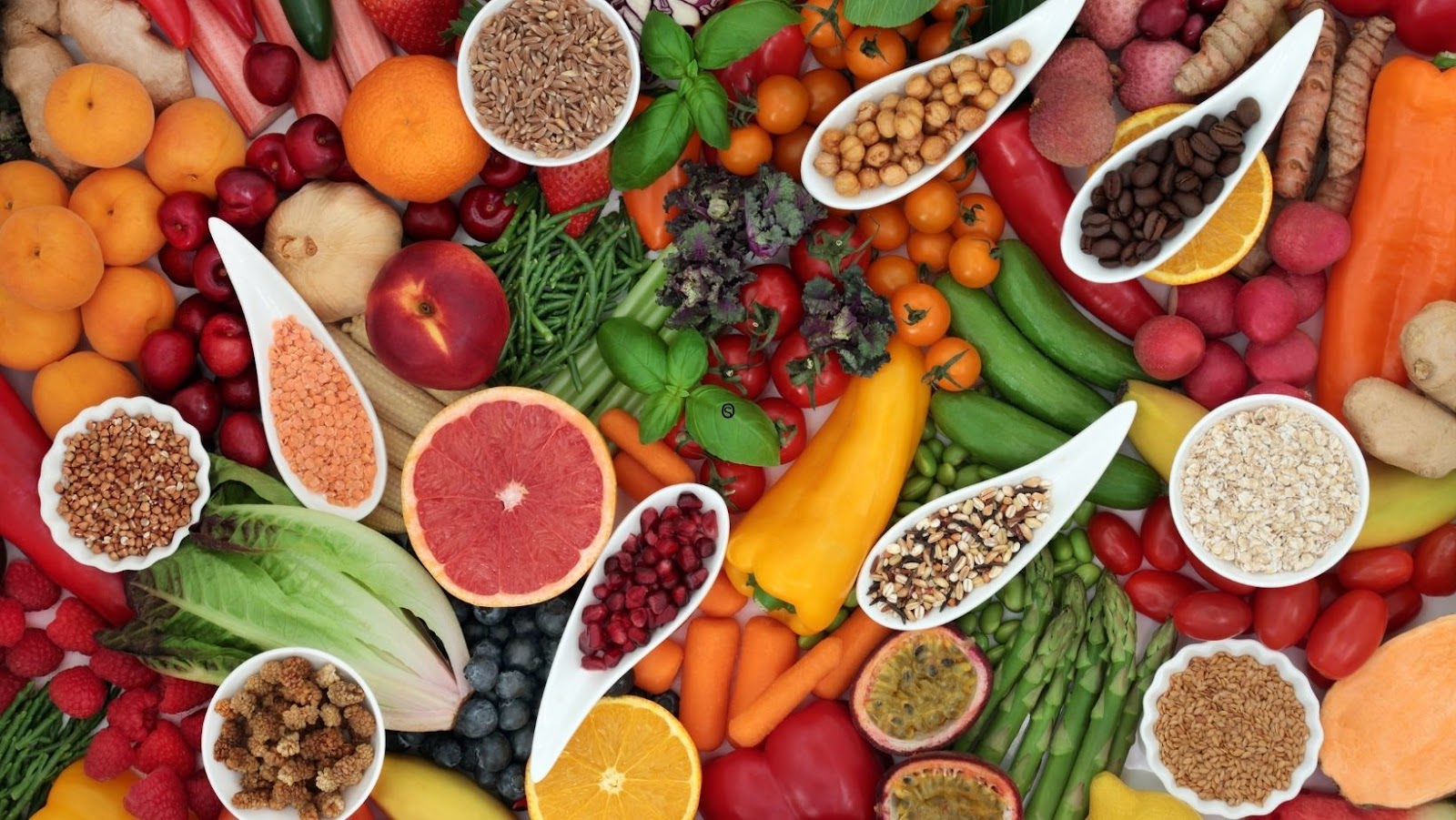 A low-fat diet can also include healthy foods like fruits and vegetables. Studies show that eating plenty of fresh produce can help reduce the risk of heart disease and stroke. Additionally, following a low-fat diet can lower cholesterol levels, reduce inflammation and minimise inflammation markers in the blood.
The main focus when following this type of diet should be consuming minimally processed foods in moderation while paying particular attention to food labels when shopping or dining out. Eating meals high in fibre can also help keep hunger at bay while helping maintain overall health. It is important to mention that a low-fat diet doesn't necessarily mean cutting all sources of dietary fat completely; instead it implies controlling total fat consumption for overall health benefits.
Benefits of Low-Fat Diets
Low-fat diets are often recommended for individuals seeking to lose weight, lower their risk of chronic diseases and improve overall health. The aim of a low-fat diet is to reduce the amount of dietary fat consumed to less than 30% of total calories. A low-fat diet not only helps manage chronic conditions such as heart disease and diabetes, but can provide many other health benefits as well.
One benefit of a low-fat diet is that it helps people achieve and maintain an ideal body weight. By lowering the amount of fat consumed, you can reduce overall calorie intake, which in turn leads to weight loss over time. A lower fat diet can also aid in muscle toning, as lean proteins tend to be lower in fat compared to fatty proteins like red meats or fast food offerings like burgers and fries. In addition, most low-fat foods are also rich in antioxidants that help protect your cells against free radical damage caused by environmental toxins, which may lead to chronic illnesses or premature ageing.
Furthermore, a moderate amount of dietary fat is necessary for absorbing essential vitamins including Vitamin A and Vitamin E. Because some vitamins are only soluble in fats they must be eaten with a source of dietary fat in order for the body to absorb them properly from the intestines into the bloodstream. Eating foods with a low amount of fats will ensure you receive adequate amounts of these essential vitamins through your diet without consuming too much unhealthy saturated fats or trans fats at one time.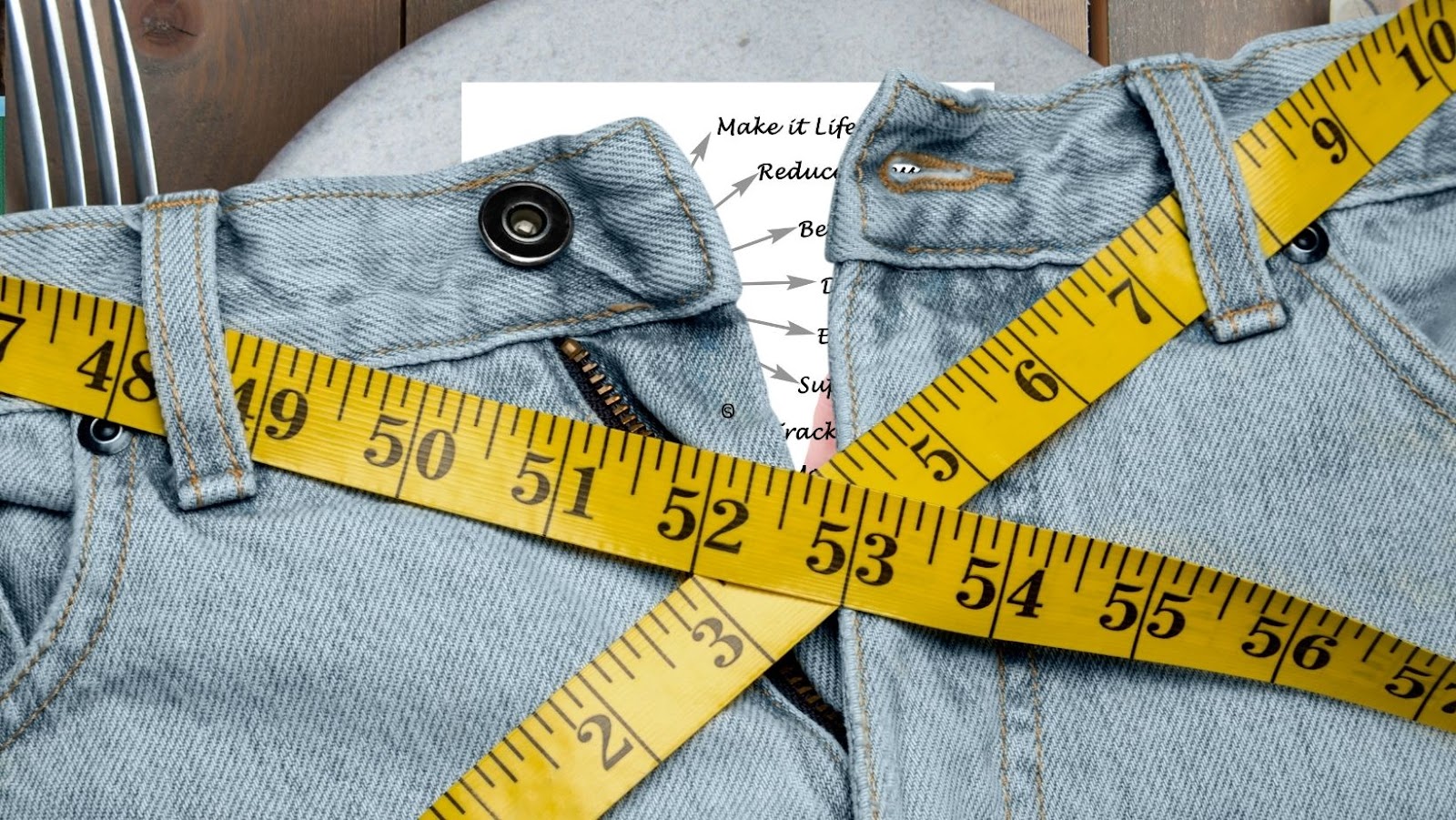 Finally, when selecting foods for your low-fat diet it's important to focus on choosing nutritious items such as vegetables and fruits as well as heart healthy fatty acids like omega 3s from sources such as salmon or avocados rather than reaching for processed options that often contain added sugars and trans -fats instead. Taking all this into consideration consider looking into plant based diets with minimal saturated animal fats if you'd want more alternatives or want a larger variety while still having general goals towards decreased dietary fat intake per healthy lifestyle standards!
Comparative Analysis of Plant-Based and Low-Fat Diets
Deciding between plant-based and low-fat diets can be a difficult task. While both have benefits, it's important to understand the differences between these two types of diets and which one may be better suited to your needs. This article will take a closer look at the pros and cons of plant-based and low-fat diets and compare them against each other to determine which one is best.
Nutritional Value
Plant-based diets and low-fat diets both provide health benefits and are popular with many people looking to lose or maintain a healthy weight. But when it comes to overall nutritional value, plant-based diets offer more benefits.
Plant-based diets are typically rich in vitamins and minerals as well as fibre, antioxidants, and other phytochemicals. Foods such as fruits, vegetables, whole grains, nuts, beans and legumes provide ample amounts of essential vitamins and minerals while limiting saturated fat intake, which is associated with increased risk of heart disease. Plant-based diets are also typically lower in calories than their animal product counterparts yet still yield satiating effects due to their fibre content which can help to keep you full for longer periods of time.
Low-fat diets may offer some health benefits due to the reduction in fat intake that they typically require. Low-fat foods such as dairy products, lean meats and fish can be beneficial if eaten in moderation; however these foods may be deficient in other important nutrients like fibre or vitamin E from plant sources. It is important to remember that some fats such as those found in olive oil have been shown to have heart health benefits when eaten in moderation so it is not necessary to completely eliminate fat from your diet for optimal results.
Overall plant-based diets tend to provide more overall nutritional value than low-fat diets due the abundance of vitamins, minerals and antioxidants that come from consuming plenty of fruits, vegetables and whole grains while also limiting processed foods which are high in trans fat and sugar but lack nutrition.
Weight Loss Potential
When determining which diet, plant-based or low-fat, is better for weight loss, a few factors should be taken into account. When looking at the overall diets themselves rather than individual components, there are weight loss benefits associated with both approaches.
A plant-based diet in general tends to include more fibre and nutrient-dense foods like fruits, vegetables and whole grains as well as plant proteins while limiting intake of saturated and processed fats. This means that individuals following a plant-based plan can usually feel fuller while eating fewer calories. Additionally, since plants tend to be lower in calories and fat than animal products, it's possible that sticking to such a diet would lead to faster weight loss than an animal based approach.
Low-fat diets on the other hand focus more on the overall amounts of fat eaten rather than the source of fat (i.e., from plants versus animals). In this type of diet plan, reducing overall calorie intake by decreasing portion size is recommended along with choosing leaner cuts of meat and dairy products with less saturated fat content when from animal sources. Additionally, if individuals on low-fat diets limit their intake of highly processed fats such as trans fats found in some prepackaged snacks and baked goods along with emphasising foods that are high in fibre such as fruits, vegetables, legumes and whole grains then it's possible they could experience greater weight loss over time compared to someone simply eating a standard Western diet higher in all forms of fats.
When considering opting for either a plant based or low-fat approach there are no guarantees when it comes to weight loss success but both have potential benefits associated depending on individual goals and dietary preference preferences.
Risk of Disease
Several studies have compared the ability of plant-based and low-fat diets to reduce the risk of chronic diseases. A 2012 review of 37 randomised, controlled trials concluded that a plant-based diet was associated with a 25–35 percent reduction in risk for developing coronary heart disease, Type 2 diabetes and some cancers. On the other hand, it found that low fat diets did not significantly lower the risk of any type of chronic diseases.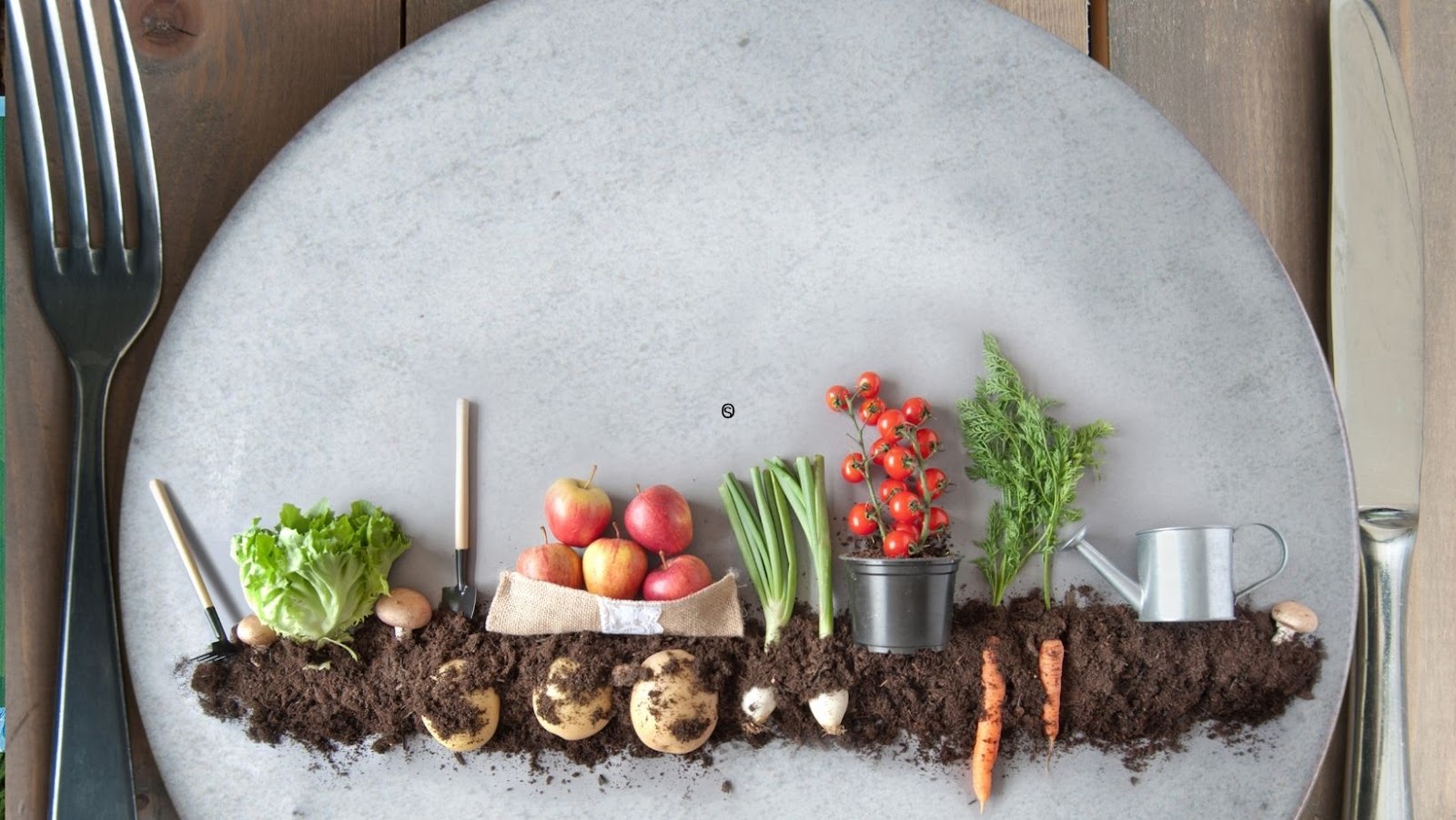 In a 2015 study published in The BMJ, researchers looked at the health effects of different diets among over 44,000 adults over an average period of 11 years. They found that those who ate mostly plant-based foods had a 23 percent lower risk of dying during the study period than those who did not focus on any specific type of diet. On the other hand, people who followed a relatively low-fat diet had no significant advantage in terms of mortality.
Studies have also found that vegetarian and vegan diets are associated with lower blood pressure and cholesterol levels— both major risk factors for cardiovascular disease —after 12 weeks compared to those on non-vegetarian or non-vegan diets. Additionally, vegetarian and vegan participants experienced lower BMI and body weight as well as better glycemic control when compared to people following omnivorous regimens or general nutritional advice after 16 weeks.
These studies suggest that following a plant-based diet may be more effective than consuming a low-fat diet for reducing the risk of certain illnesses such as coronary heart disease, Type 2 diabetes and some cancers. However, further research is needed to understand their potential long term benefits.
Conclusion
In conclusion, it appears that there is no definitive answer to the question of which diet approach—plant-based or low-fat—is best for weight loss and overall health. Both diets can provide health benefits if your goal is to reduce caloric intake and improve your access to nutrients. When considering which approach is best for you, it's important to consider your lifestyle as well as personal preferences for both food and cooking.
When it comes to plant-based diets, research indicates that vegan and vegetarian diets may confer greater metabolic advantages than other dietary approaches. Additionally, research suggests that vegetarian diets composed of mostly whole foods may improve cardiovascular risk factors such as cholesterol levels. Similarly, low-fat diets can provide health benefits by restricting saturated fat intake while focusing on nutrient-dense food sources such as lean proteins and fresh fruits and vegetables.
No matter which diet you choose, focus on Eating Well Plate guidelines recommended by the American Heart Association: half of each meal should include fruits, vegetables and grains; one quarter should be lean protein; one quarter should be dairy or another source of calcium; some healthy fats are necessary, too. Talk with your doctor or nutritionist if you need advice before starting a new diet regimen so you can ensure that the right choices are being made for your particular situation.