The Vi Peel is a safe and effective way to improve the appearance of your skin.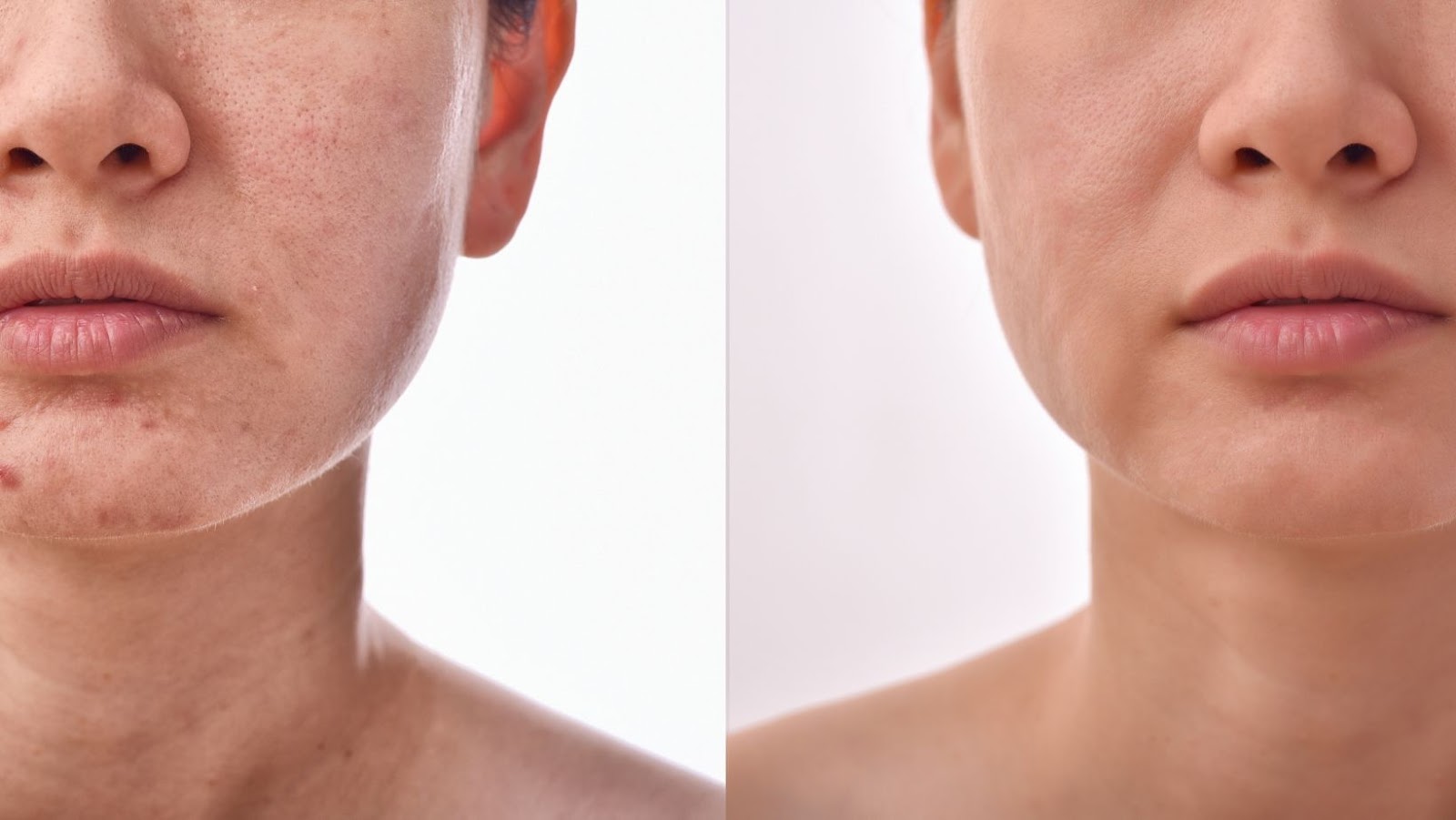 Vi Peel towelettes are scientifically developed to cleanse and rejuvenate the skin, targeting everything from wrinkles and skin discoloration to acne and sun damage. It is a safe and effective way to improve the appearance of your skin, made with pharmaceutical grade ingredients that are clinically proven to be effective.
The peel is easy to use, just apply the towelette to the skin and let it sit for two minutes. In this overview, we will discuss what the Vi Peel towelettes can do and how to use them:
What do the vi peel towelettes do
The Vi Peel is a medical-grade chemical peel designed to improve the appearance and health of the skin. It is gentle enough to use on all skin types with minimal irritation, yet powerful enough to improve moderate to severe sun damage, mild acne scarring, hyperpigmentation, melasma, and Rosacea.
The Vi Peel formulas combine several potent ingredients such as Kojic Acid, Salicylic Acid, Retinoic Acid (the active form of Vitamin A), TCA, Phenol and Vitamin C. This blend of acids provides excellent results with very little downtime required.
Specifically designed to deliver optimal penetration of these ingredients while protecting healthy tissue and cells. This means that you will have little or no pain or discomfort during treatment. Also during this time lymphatic drainage occurs which encourages rapid removal of cell debris and further enhances penentraton and efficacy.
Vi Peel products are not just limited to chemical peel treatment though – in addition they also sell towelettes that come pre-soaked with the same active ingredients used in the chemical peel formula. These towelettes can be used over larger areas such as your chest or back for deeper exfoliation than traditional scrubs provide and are gentle enough for use on smaller areas where harsher chemical peels may not be suitable for use.
The Vi Peel Towelettes provide intense hydration with hyaluronic acid resulting in improved clarity, fewer fine lines and wrinkles as well as enhanced skin tone – making them an ideal choice for those looking for a gentle way of improving the texture and overall look of their skin without going under a more aggressive treatment like a professional peel or laser resurfacing treatment.
Benefits of the Vi Peel
The Vi Peel is a safe and effective way to improve the appearance of your skin. This highly concentrated mix of essential vitamins, active ingredients and powerful acids help address many common skin concerns including wrinkles, uneven pigmentation and acne. The customizable Vi Peel treatment plan only takes between 30 minutes to one hour for each treatment, and no downtime is required.
Most people who have undergone the Vi Peel Treatment experience a significant improvement in their skin's health in just one peel—with results lasting up to six months or longer. Additional benefits of this revolutionary peel include:
Rejuvenation of sun-damaged skin – your complexion will become smoother, tighter, firmer and brighter with fewer fine lines, wrinkles and hyperpigmentation spots
Acne reduction – the rejuvenating power of the peel can help reverse acne scarring as well as reduce breakouts
Stimulation of collagen production – Vi Peels help stimulate your skin's natural collagen production leading to better elasticity, even tone, brighter complexion and firmness
Improved overall tone – younger looking skin that appears healthier than ever before
Reduced age spots – light pigmentations caused by too much sun exposure can be noticeably diminished. The results are immediate from using these towelettes!
What Do Vi Peel Towelettes Do?
Vi Peel towelettes are specifically formulated to offer a wide range of skin care benefits. They are designed to exfoliate and improve your skin's appearance by reducing the appearance of lines and wrinkles, while also helping to even out skin tone, reduce blemishes, and promote cellular turnover. Furthermore, these towelettes can also provide anti-aging benefits, such as increasing collagen and elastin production and helping to reduce inflammation.
Let's take a closer look at what these towelettes can do for your skin:
Exfoliate
Exfoliating is among the most important steps when it comes to any type of skin care routine. Vi Peel towelettes help to accelerate cell renewal and exfoliation process.
The Vi Peel towelettes are made of cotton and infused with a revolutionary blend of ingredients, including TCA (trichloroacetic acid) and Retin-A. This powerful combination helps to break down the upper layer of dead skin cells, which allows healthier, more youthful skin cells to remain on the surface, creating noticeably brighter and smoother skin in just a few uses.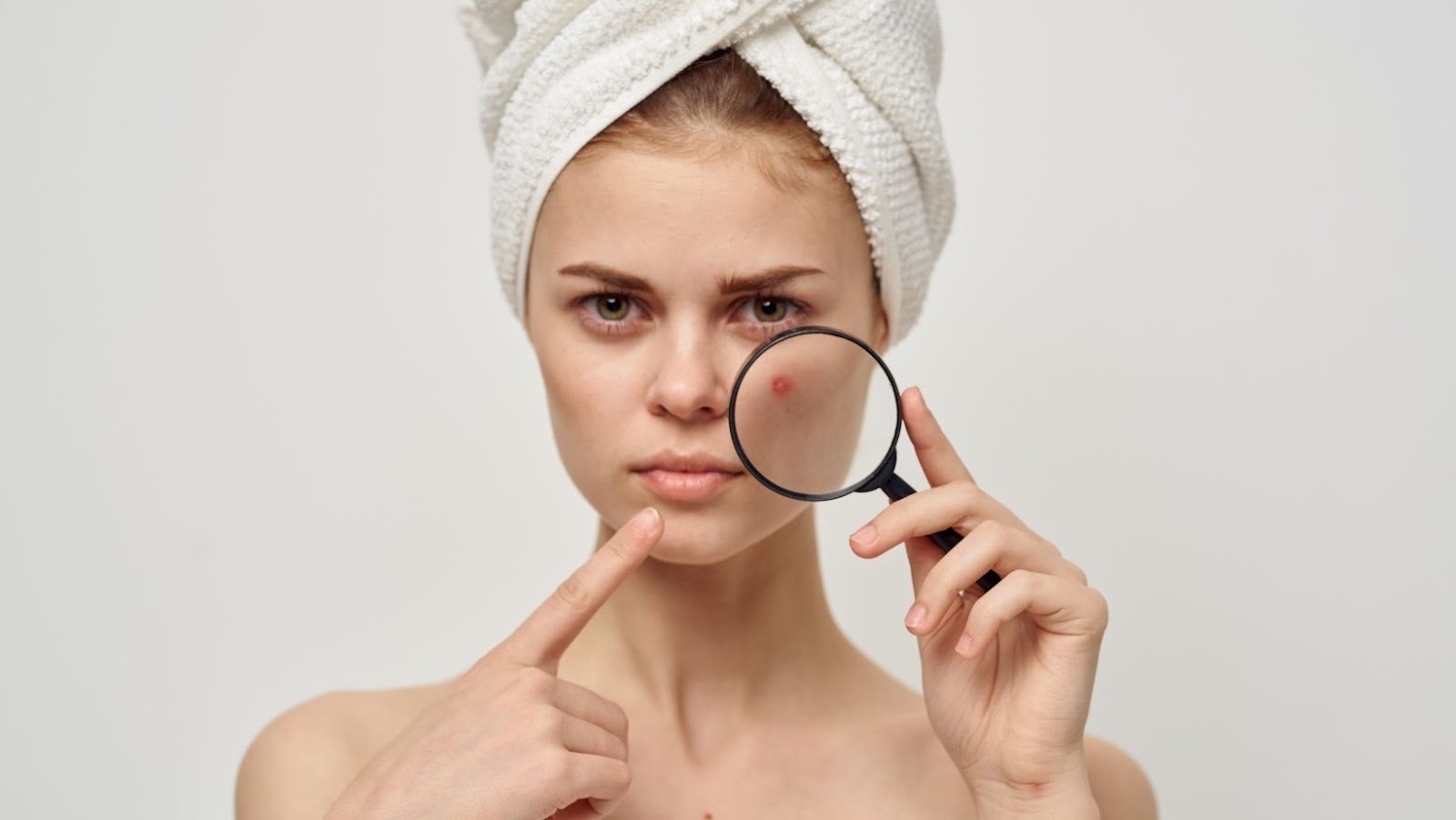 In addition, continual exfoliation with Vi Peel helps to prevent the build-up of oil that can cause blemishes and acne breakouts as well as reduce the appearance of wrinkles and fine lines caused by sun damage or age.
Reduce Wrinkles and Fine Lines
The all-in-one Vi Peel treatment is a revolutionary way to reduce wrinkles and fine lines. Vi Peel towelettes are infused with powerful ingredients, including Retinol and Vitamin C, that have been clinically proven to improve the appearance of wrinkles, fine lines, age spots, discoloration and other signs of ageing.
Vi Peel's advanced formulas contain retinoic acid, an antioxidant which provides increased exfoliation. Peptides in the formula act as natural signals that repair existing skin damage while encouraging the formation of collagen. Vitamin C helps to reduce inflammation and protect your skin from UV damage. All combined in one safe and easy-to-use towelette form!
Vi Peel towelettes offer long lasting effects by supporting the health and integrity of your skin's connective tissue matrix which further reduces wrinkles and fine lines. Additionally, our powerful yet gentle formulation deeply hydrates and nourishes your skin with essential fatty acids desired for replenishment against environmental impactors. Keep ageing at bay — reach for Vi Peel!
Improve Skin Tone and Texture
Vi Peel towelettes, also known as pre-treatment towelettes, are a skin care product that contains a powerful blend of ingredients designed to help improve the tone and texture of the skin. The Vi Peel is an innovative professional treatment that works deep beneath the surface of the skin to help repair the damaged tissue, reduce discolorations and improve both clarity and texture.
A Vi Peel is applied in two steps – first by wiping a pre-treatment towelette across cleansed facial skin and then by applying a therapeutic peel with either liquid or swab application. The pretreatment towelette is designed to remove any makeup or oils that may be left on the face while helping prepare the skin for optimal absorption of all active ingredients in the peel solution.
The active ingredients in the Vi Peel towelettes include TCA (trichloroacetic acid), salicylic acid, Retinol A, phenol and vitamin C. These ingredients work together to increase collagen production, reduce fine lines and wrinkles, improve sun damage, uneven tone surface discoloration and age spots. Additionally some towels also contain lidocaine which helps to provide a cooling sensation for enhanced comfort during treatments.
The results of using these pre-treatment towels will depend on each person's individual condition but typically one can see improvements in colour, tone and texture within just one week after treatment with up to 5 weeks of continued improvement when used correctly with other products such as AHA serums or BHA creams/gels as part of an overall home care routine. While most people do not experience side effects unless allergic reactions occur it is always best practised speaking with your healthcare provider prior to starting any new skincare regimen or using pre-treatment towels for optimal safety outcomes.
How to Use Vi Peel Towelettes
Vi Peel towelettes are a great way to gently clean and rejuvenate your skin without the need for harsh chemicals. The formula is gentle enough to be used on any type of skin, and its active ingredients work to improve the appearance and health of your skin.
In this article, we'll discuss how to use Vi Peel towelettes for best results:
Preparing the Skin
For best results, it is important to prepare the skin before using Vi Peel towelettes. Before starting the peel treatment, be sure to thoroughly cleanse the skin with a mild cleanser and gently pat dry. This step helps to remove dirt, oil and makeup that can interfere with the effectiveness of the peel.
For those who have particularly oily or acne-prone skin, you may want to exfoliate before starting the treatment. However, exfoliation is not necessary for every person and should only be done if it seems necessary for your particular skin type.
After fully cleansing and toning, let the skin rest for several minutes until it feels comfortable before using Vi Peel towelettes. Ensure that all makeup has been removed from the target areas of treatment, so that the peel formula can penetrate into your skin completely and evenly. During this time, you can start to set up any necessary supplies such as: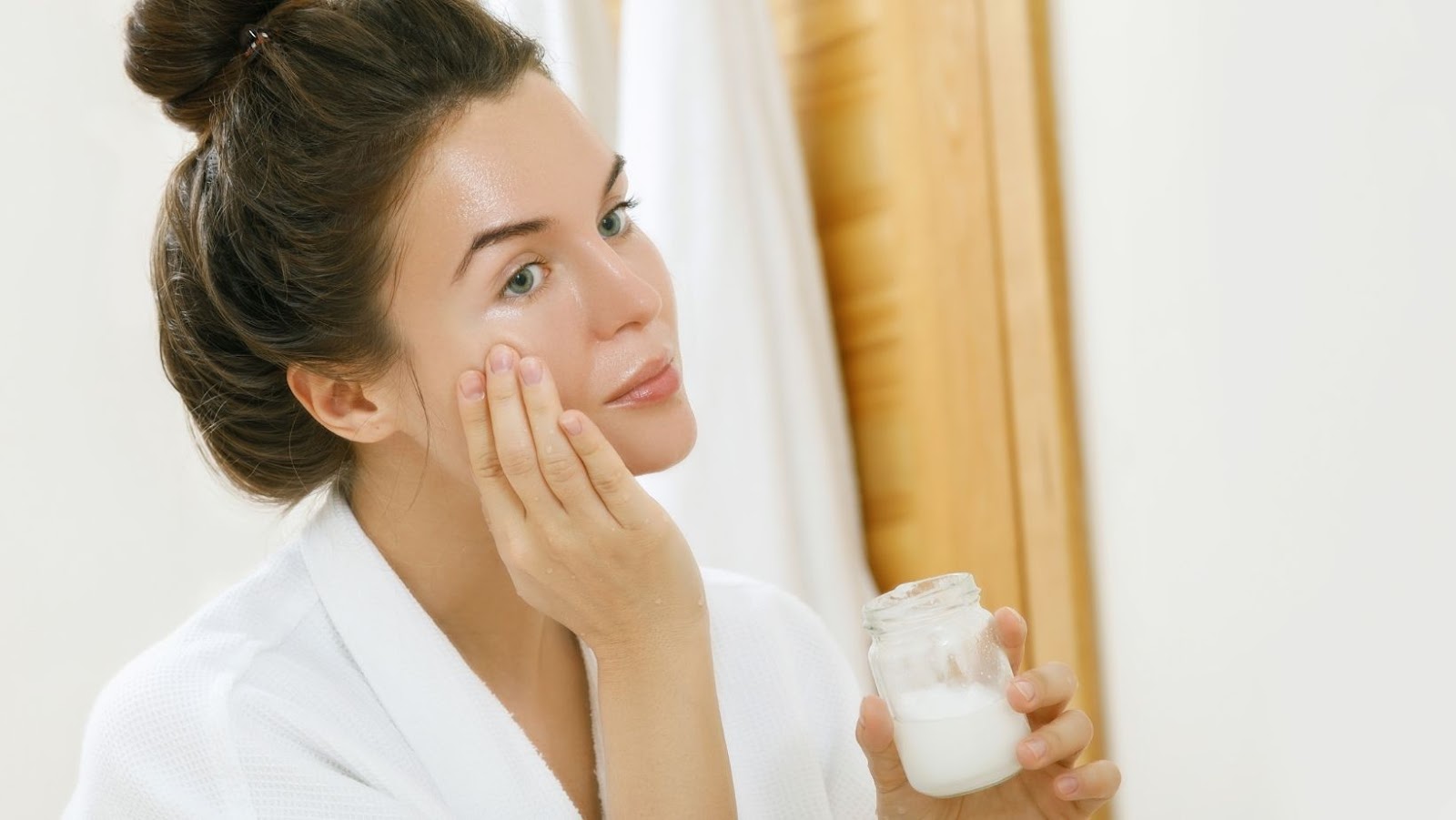 Cotton balls or pads
Some kind of plastic wrap (saran wrap)
Applying the Towelettes
Applying Vi Peel towelettes is simple and straightforward. Start by washing your hands and face with a gentle cleanser. Be sure to remove any makeup first. Use a soft cloth or cotton pad for removal of the cleanser, then pat your skin dry before moving on to the next step.
Pour some of the solution from the Vi Peel kit onto one of the towelettes in the sealed package. Gently rub the towel over your face, neck, chest and back (if necessary) making sure that the entire area is covered in solution. There is no need to scrub or rub hard—simply allow it to sit on your skin for 10 – 15 minutes before rinsing off with cold water.
After rinsing off the solution apply a thin layer of Vi Peel Anti-Redness Calming Cream with SPF 45 over any areas that have been treated with Vi Peel towels. This will help protect your skin while allowing it to heal properly. Let it air dry before moving onto other skincare steps (i.e., applying moisturiser or makeup).
It's important to remember that results from using Vi Peel Towelettes may vary depending on how well you adhere to usage instructions and how often you repeat treatments, so be sure that you're following all directions closely for best results. Make sure also to check with your dermatologist before beginning a treatment plan if you have any questions or concerns about safety or efficacy – they can help ensure optimal results every time!
Aftercare
After the Vi Peel application, your skin may feel slightly tender. It may be covered with a pinkish hue that generally disappears within a few days. For the first three days post-treatment, it is recommended to follow these aftercare instructions to maximise your results and minimise any potential side effects.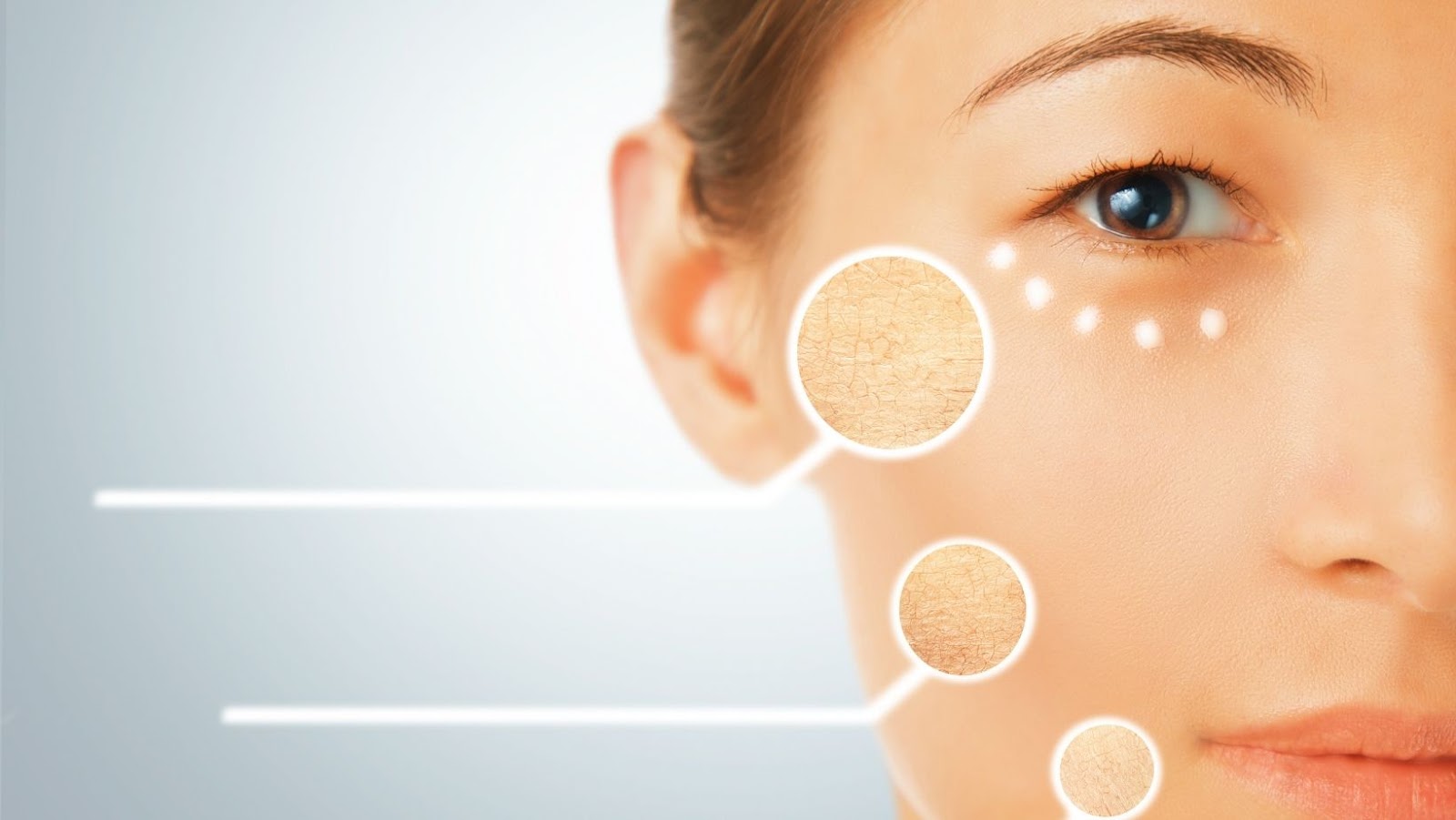 Use only Vi Peel Towelettes on skin during the healing process: Do not use cleansers, toners, scrubs or any other home remedies as they can be too harsh for the skin and cause irritation. Always use makeup wipes containing chamomile or aloe vera on treated areas to help calm and soothe the skin while moisturising it at the same time.
Avoid direct sunlight; If you need to go outside, apply sunscreen with SPF 30 or higher throughout the day and reapply every two hours following sun exposure until the peel is completely healed.
Keep skin well hydrated: Drink plenty of water because hydrated skin heals faster than dry skin. Pay attention to any signs of unusual redness, pain or swelling; If this occurs call your doctor immediately for further advice on what actions should be taken next.
Reduce physical activity: Exercise usually raises body temperature significantly which can cause irritation in already sensitive areas; It is best to stick with light exercise until peel is healed completely (generally four weeks post-peel).
Avoid putting anything else (including chemical products) besides what has been prescribed onto your processed area because it can cause further harm or delay the healing process significantly.
Who Should Not Use Vi Peel Towelettes
The Vi Peel is not suitable for everyone and it's important to consult a medical professional before beginning this treatment. The towelettes may not be compatible with certain skin types and people affected by certain conditions should avoid using them altogether.
For most patients Vi Peel towelettes are an excellent option for immediate improvement of the skin's appearance and consistency. However, those who have very young (infant) skin, active psoriasis, active eczema dermatitis, actinic (solar keratoses) or premalignant lesions (xeroderma pigmentosum), rosacea which is unresponsive to conventional treatments, current acne which can be resistant to over-the-counter treatment or gross obesity should avoid using these products as it may cause adverse events.
The older you are the greater the risk of side effects when using this type of product so it is important to weigh up the pros and cons before use. Additionally, if you suffer from any serious medical conditions such as diabetes, tuberculosis or epilepsy you should discuss the use of these products with your healthcare advisor prior to use.
Patients that have recently had laser surgery should consult with their doctor prior to using Vi Peel Towelettes as there is a risk that further irritation can occur. Women who are pregnant or breastfeeding should also refrain from using this product without consulting their doctor first so that any potential health risks can be assessed accordingly.