What causes stress and anxiety?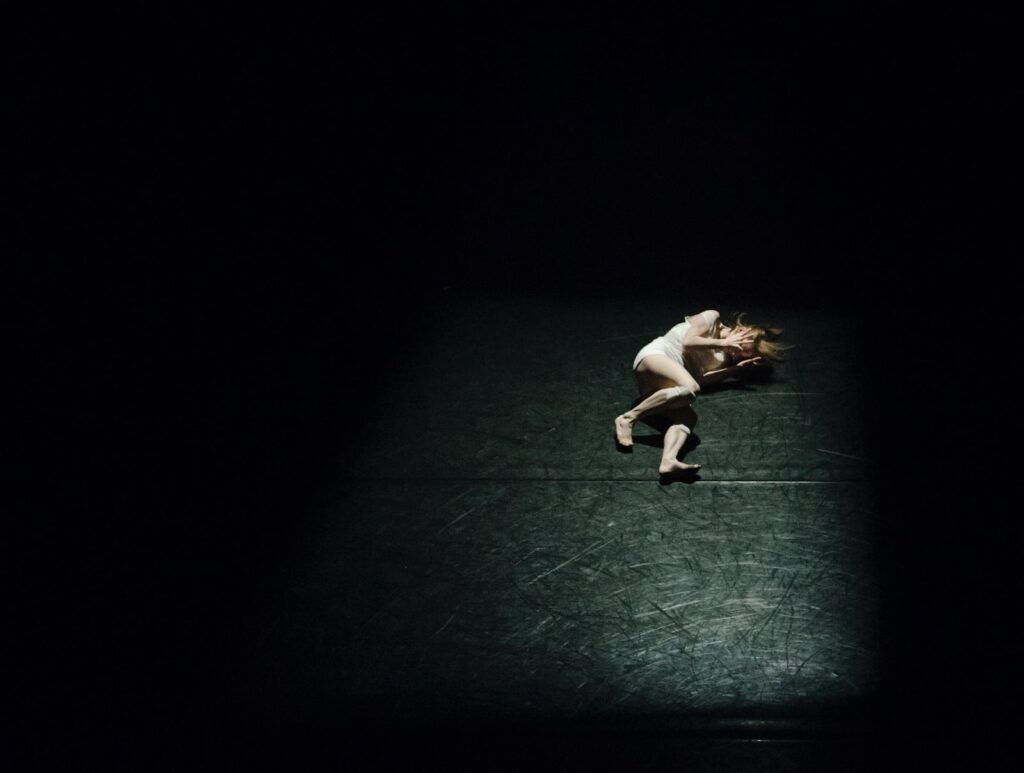 Struggling with stress and anxiety? You're not alone. Many of us experience these negative emotions on a daily basis, often without even understanding why.
This article will explore the causes of stress and anxiety in order to help you better understand them – and ultimately help you manage them more effectively.
How to handle stress
Stress is the body's response to any type of demand or potential danger, even if the demand or danger is not real. When stress occurs, the body releases hormones such as cortisol and adrenaline that cause it to prepare for action: heart rate increases and breathing quickens. In situations of short-term, manageable stress, this response can be beneficial in that it gives people more energy and focus to cope with a pending challenge.
However, when stress is ongoing and overwhelming due to daily demands at work or events such as relationship issues, financial problems or health concerns, it can become debilitating and lead to physical symptoms like headaches, chest pain, fatigue and nausea; emotional symptoms like irritability, difficulty making decisions and increased anxiety; cognitive issues like memory lapses or difficulty concentrating; or behavioral changes such as withdrawal from activities or using unhealthy coping strategies like smoking.
Fortunately, addressing what causes stresscan have a positive impact on both mental and physical health. Below are tips for handling prolonged psycho-social stress:
Prioritize – Take time each day to identify your priorities and focus on those important tasks first. Learn to say "no" politely in situations where you would rather not be involved.
Stay connected – Reach out to supportive people in times of stress who will listen without judgment when needed. Make sure you maintain active relationships with these people throughout the year so that you have an established source of support during difficult times.
Engage in self care – Get enough sleep each night (regardless of how busy you are); eat nutritious meals including healthy snacks throughout the day; engage in physical activity regularly; practice relaxation techniques such as yoga or meditation; take regular breaks at work from peak performance tasks if possible and try some fun activities too!
Before and after stress belly
Stress can affect our bodies in a number of ways. One common symptom is a feeling of tightness in the abdomen, giving us what is often referred to as a "stress belly". This sensation is caused by an increase in cortisol, the hormones responsible for regulating our body's response to stress and anxiety. When something triggers our stress response, cortisol is released by the adrenal glands, prompting certain changes in our metabolism. This includes increased production of lipids and glucose which can lead to increased abdominal fat and feelings of bloatedness.
Not all stress responses are created equal, however, as many factors can contribute to how we experience stress; they include lifestyle choices (like eating habits), environment (our physical or digital surroundings), relationships (especially those with family members and coworkers) and perceptive thoughts (how we interpret challenging events). Knowing this, there are several steps that you can take before or after experiencing acute or chronic levels of stress:
Before: – Establish regular sleeping patterns – Make time for relaxation – Prioritize healthy eating – Avoid stimulants such as caffeine
After: – Engage in mindful practices like gratitude journaling or meditation – Exercise regularly – Spend quality time outdoors – Get ample restful sleep
How to overcome stress
Stress and anxiety can be caused by a variety of factors, including relationship difficulties, poor nutrition, physical inactivity, financial concerns, work problems and more. Regardless of what triggered the stress or anxious feelings, it is important to find coping strategies that can reduce or manage these feelings. Taking proactive steps to address stress and anxiety may help you regain control of your thoughts, emotions and behavior over time.
There are a number of practical strategies that can be used to cope with stress and anxiety. Some examples include:
Breaking down problems into manageable tasks
Developing positive self-talk or mantras focused on calming thoughts
Engaging in relaxation activities such as deep breathing exercises or progressive muscle relaxation
Identifying stressors to better prepare for challenges ahead
Creating healthy lifestyles changes such as increasing exercise, establishing regular meal times/healthy eating habits, getting adequate sleep each night and setting realistic daily goals
Scheduling "me" time for yourself periodically throughout the week
Talking through your stresses with friends and family members who provide emotional support
Taking these small steps may lead to progress in managing stressful symptoms which in turn creates greater emotional balance and improved overall well being.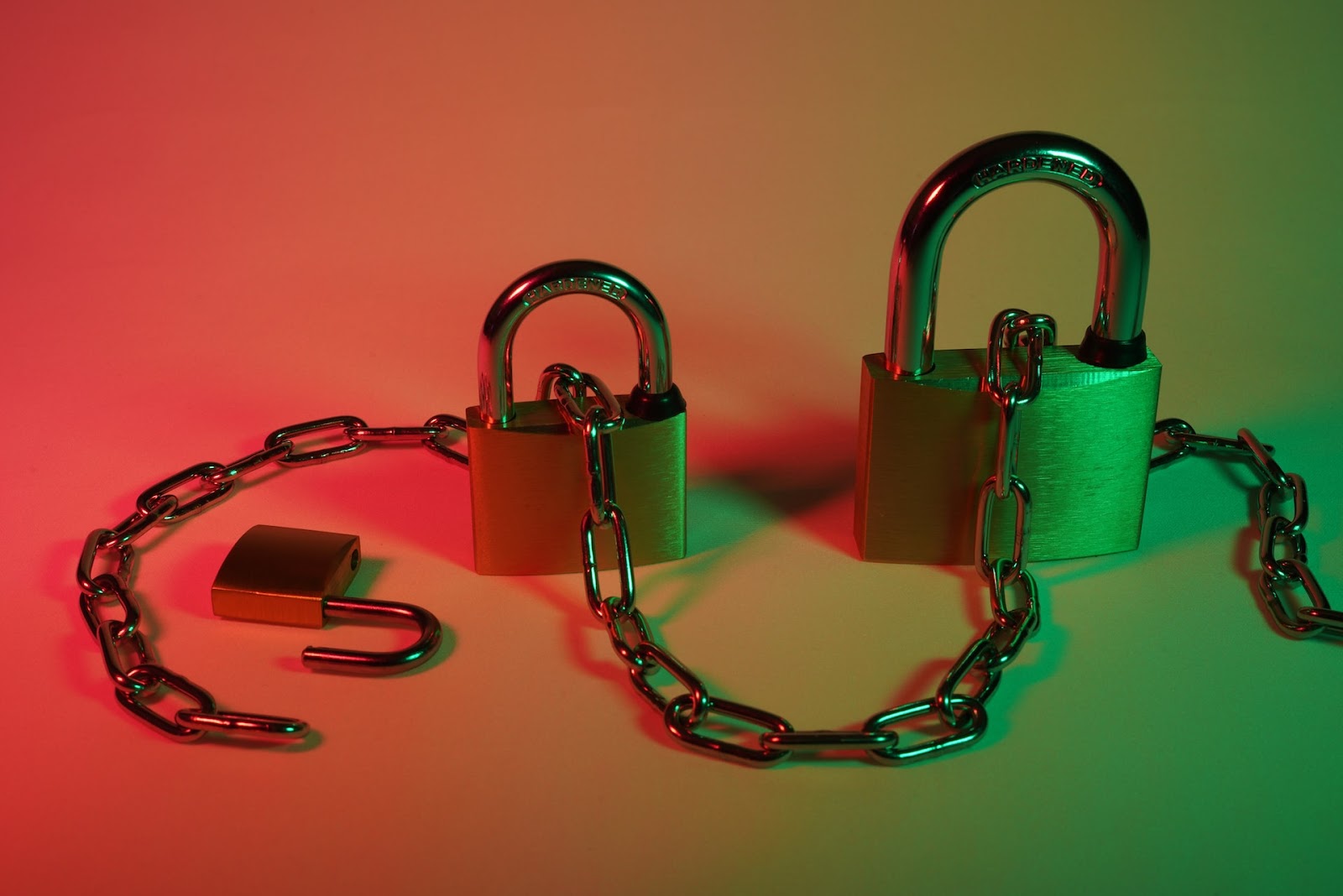 Stress and anxiety symptoms
Stress and anxiety can cause a wide range of physical and mental health symptoms. Physical symptoms can include headaches, chest pain, rapid heartbeat, insomnia, fatigue, change in appetite, digestion issues and increased blood pressure. Mental health symptoms can include fear or worry about the future, loss of focus or concentration, depression or irritability.
The body's reaction to stress is known as the 'fight-or-flight' response. This natural response serves an important role in preparing the body for action and giving it quick energy to protect itself in emergencies. When people are stressed they become more alert to perceived danger and their heart rate accelerates while they experience difficulty concentrating on tasks.
It is also common for people who are stressed to have difficulty sleeping. Anxiety can also interfere with normal bodily functions such as breathing and digestion. Stress and anxiety can also bring on feelings of insecurity or helplessness which can reduce motivation and cause further levels of stress when people are unable to complete tasks or achieve goals that they set for themselves.
The effects of stress and anxiety on a person's overall wellbeing cannot be overstated; long-term exposure to these conditions can lead to significant physical health consequences such as cardiovascular disease, weakened immunity, muscle tension or spasms, digestive issues such as acid reflux even migraines over longer periods of time if left untreated or unmanaged.
How to avoid stress
Reducing and managing stress levels requires multiple strategies, which may include making lifestyle changes, such as getting enough sleep and exercise, cultivating new habits and methods of thinking, or seeking professional help when necessary. Practicing mindfulness and relaxation techniques can help you become more aware of your thought patterns, physical responses to stressors, and the people, places and activities that can help or hurt your emotional state.
With time and practice, these strategies can teach you how to react differently to challenging situations. Learning how to reframe negative thinking patterns or behaviors is also beneficial to creating balance between positive and negative reactions in life.
Additional methods of avoiding stress may include reducing the amount of toxic relationships in your life; simplifying busy work schedules; engaging in activities that bring joy; scheduling time for yourself; participating in leisure activities; developing a support system with friends, family or a therapist. Taking care of your physical health can be another important aspect of managing stress; eating nutritious foods; exercising regularly ; getting adequate rest ; receiving regular medical care are all part of leading a healthy lifestyle that promotes emotional wellness.
Coping strategies for stress
Stress and anxiety are common part of life. It is a normal reaction to challenging situations or events in our lives. While it can be unpleasant and difficult to manage, it is possible to learn different strategies that may help you cope with stress and anxiety. Here are some helpful tips for managing stress:
• Take Time for Self-Care: Set aside time each day for yourself. This could involve activities such as reading, yoga, art or even just going for a walk. Taking this time will help relax your mind as well as your body and provide an outlet from the feelings of stress and anxiety.
• Stay Active: Try to make regular physical activity part of your routine, whether it's a simple stroll through nature or joining a group fitness class at the gym. Physical activity releases endorphins which can reduce stress hormones in the body and make you feel more relaxed.
• Identify Triggers: Try to identify what triggers your feelings of stress or anxiety so that you can be better prepared when confronted with them again. Being aware of what causes them can help in managing these reactions better; it also allows you to develop plans that will help reduce their effects over time.
• Talk About Your Feelings: Make sure you have supportive people in your life who you trust and who will listen when needed—talking through our problems can be very therapeutic! Feelings of fear and worry tend to decrease significantly after talking with someone else about it without being judged or criticized; this allows us space to explore possible solutions while developing meaningful relationships along the way.
Stress in the workplace
Today workplace stress is one of the leading causes of professional burnout and anxiety amongst employees. In a constantly evolving world with increasing demands, workers feel overwhelmed, insecure, and stressed out. Stress in the workplace can take many forms such as long hours, high workloads, lack of autonomy, unclear roles and expectations, constant workload pressure and threats of job loss.
Workplace stress is often caused by an imbalance between job demands (e.g. time pressure and responsibilities) and job resources (e.g. support from colleagues or supervisors). When employees do not have enough resources available to manage their workload or meet all the expectations placed upon them, it can lead to anxiety, poor performance and physical symptoms such as headaches or fatigue.
Stress in the workplace can also arise from ambiguous goals or roles which leave employees feeling confused about what's expected of them or uncertain about their impact on business outcomes. This lack of clarity can be further exacerbated by poor communication between leadership and staff; any misunderstandings can cause feelings of anxiety in both employers and employees alike – often leading to increased disagreements over tasks or goals that need completing.
Additionally, issues such as discrimination -whether overt or subtle-based on gender/sexual orientation/race/religion/ethnicity etc., are potential sources of stress at work as they cause different employers to feel targeted or unwelcome within a certain working environment – leading to negative outcomes such as work dissatisfaction and higher levels of absenteeism if not addressed promptly by management teams.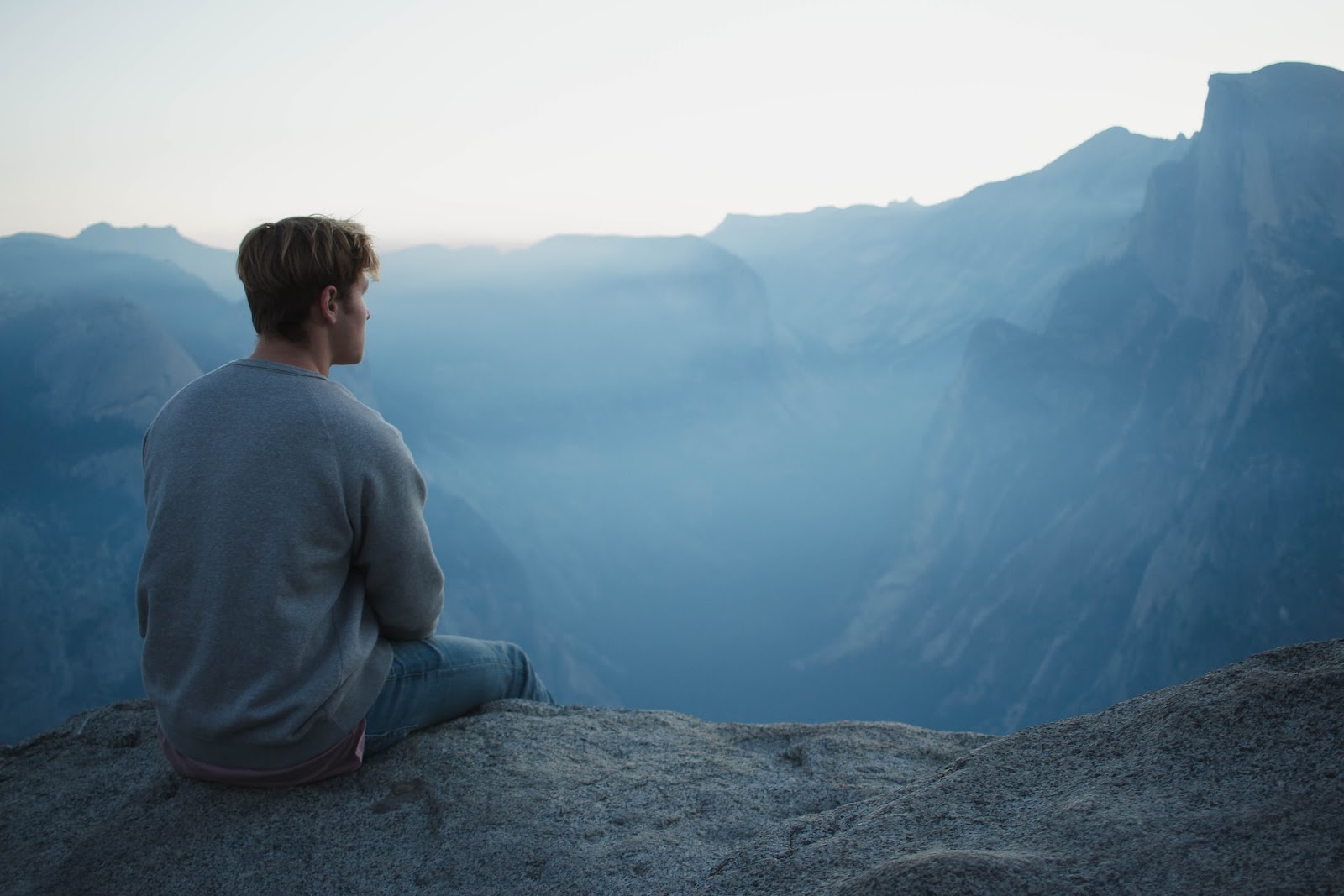 Ways to deal with stress
Stress and anxiety are often a result of increasing demands on our time, changes in lifestyle, or overwhelming worry and fear. They can have a dramatic impact on mental health and wellbeing, leading to feelings of despair or helplessness, fear of failure, relationship conflict and the potential for physical symptoms. Whilst it is not possible to eliminate stress and anxiety completely, there are several methods that can be used to manage the situation and improve overall wellbeing.
The following techniques can help to reduce levels of stress and anxiety:
Developing healthy coping strategies such as relaxation techniques, taking regular exercise or trying yoga or meditation
Taking regular breaks from work tasks or other commitments as they become too overloaded
Finding ways to simplify tasks by breaking them into smaller achievable goals
Seeking professional help if things become out of control
Making time for enjoyable activities such as hobbies or pursuing new interests
Talking with friends and family members about worries or concerns in order to feel better supported
Trying rational thinking rather than letting feelings get the better of you.
By taking steps to reduce stress and deal with anxious feelings effectively you can have a significant positive impact on your overall mental health. Severe levels may require outside help from a qualified professional such as a counselor, psychologist or psychiatrist. If you are struggling mentally then remember that there is help available – don't suffer in silence!
How to manage stress in life
Stress can have a huge impact on our physical and mental wellbeing, and learning how to manage it is key to leading a healthy and balanced life. Fortunately, there are numerous ways to effectively reduce stress and anxiety, including changing your lifestyle habits, improving your mental outlook and using stress-management techniques.
Lifestyle Habits: Making positive lifestyle changes and establishing healthy habits can help you significantly reduce stress in your life. Eating nutritious foods, exercising regularly, getting enough restful sleep and practicing relaxation techniques can all make a big difference. Additionally, avoiding unhealthy activities such as binge drinking or drug abuse can help you stay in better control of your emotions.
Mental Outlook: It's important to focus on positives rather than dwell in negatives. Practicing gratitude – Thanksgiving for all the good things in life – can help us stay better equipped to handle challenges in our lives. Additionally, it may be helpful to challenge negative or unhelpful thought patterns by reframing them into more productive thoughts that are aligned with goals that you want to achieve.
Stress Management Techniques: There are many tools available for managing stress levels. Meditation is an excellent way of calming the mind; yoga helps bring balance between mind and body; aromatherapy oils provide soothing fragrances for relaxation; journaling about what's stressing us out can provide clarity; deep breathing practices bring tranquility through oxygenated air flow; self-massage with essential oils reduces tension from tight muscles; art therapy gives an avenue for expressing our emotions without fear of judgement. Evaluate which techniques work best for you and make sure that you have time set aside each day where you practice calming physical or psychological activities.
Coping mechanisms for stress
For many people, learning how to cope with stress and anxiety and manage their reactions can be the key to finding relief. Coping mechanisms refer to a variety of strategies that can help a person manage their stress and anxiety more effectively.
These may include avoiding certain triggers, lifestyle changes such as improving your diet and getting regular exercise, engaging in relaxation techniques such as meditation or yoga, seeking support from family and friends, taking medications or participating in therapy. Additionally, some people may find it helpful to engage in positive coping strategies to enhance their ability to cope with difficult emotions such as humor, positive self-talk or participating in enjoyable activities.
By using a variety of coping strategies tailored to individual needs and preferences, it is possible for individuals suffering from stress and anxiety to find meaningful relief.
Young living stress away
Living in a fast-paced and demanding world can lead to stress and anxiety for many people, especially those in their younger years. Young living stress away is a natural and holistic approach to managing the effects of these common issues. It can be used topically or diffused, while combining multiple plant-based essential oils to provide relief from everyday stresses. Some of these have been found to have calming properties, such as lavender and eucalyptus oil, while others are known for reducing symptoms of anxiety such as clary sage and bergamot. This blend works together to create a perfect calmness that helps lessen the body's fight or flight response often triggered by stresses of daily life.
The addition of lime oil acts as an antidepressant that promotes more positive feelings and helps reduce stress when applied topically or added to a diffuser for aromatherapy sessions. With regular use Young living Stress Away can help promote natural balance in both mind and body allowing individuals to go about their daily activities with improved focus, reduced anxiety levels, and an overall sense of wellbeing.
Stress at work quotes
Research shows that stress and anxiety at work can have a significant effect on an individual's health, well-being and productivity. Stress can manifest in physical, emotional and cognitive symptoms, including fatigue, irritability, depression, difficulty concentrating and feeling overwhelmed.
Quotes from employees and employers who have experienced or witnessed stress at work may be helpful in understanding the potential causes of workplace stress. Some common causes of workplace stress may include uncertainty or pressure of deadlines; lack of control over the work environment; inadequate resources to complete tasks efficiently; excessive workloads; lack of recognition for successes; conflict with supervisors or colleagues. These workplace stresses can take both an emotional toll as well as a physical toll on an employee, affecting their levels of motivation and engagement with the job. Workplace cultures that foster safety, trust, autonomy and recognition for individual contributions also tend to cultivate greater employee satisfaction and resilience in the face of stressful situations.
Quotes from employees may provide insight into feelings associated with different kinds of stressors such as long hours or competing demands from multiple bosses:
"The worst part about having multiple bosses is not knowing which one has priority over the other."
"There's just not enough time in the day to do it all."
"I feel like I'm walking on eggshells when I'm dealing with my boss."
Quotes from employers may provide additional perspective on identifying sources of workplace stress and anxiety:
"It requires effort to build a safe environment where employees know they are respected."
"When there is no recognition for good performance it's hard to stay motivated."
"We need to find ways to make sure teams stay connected despite remote working methods."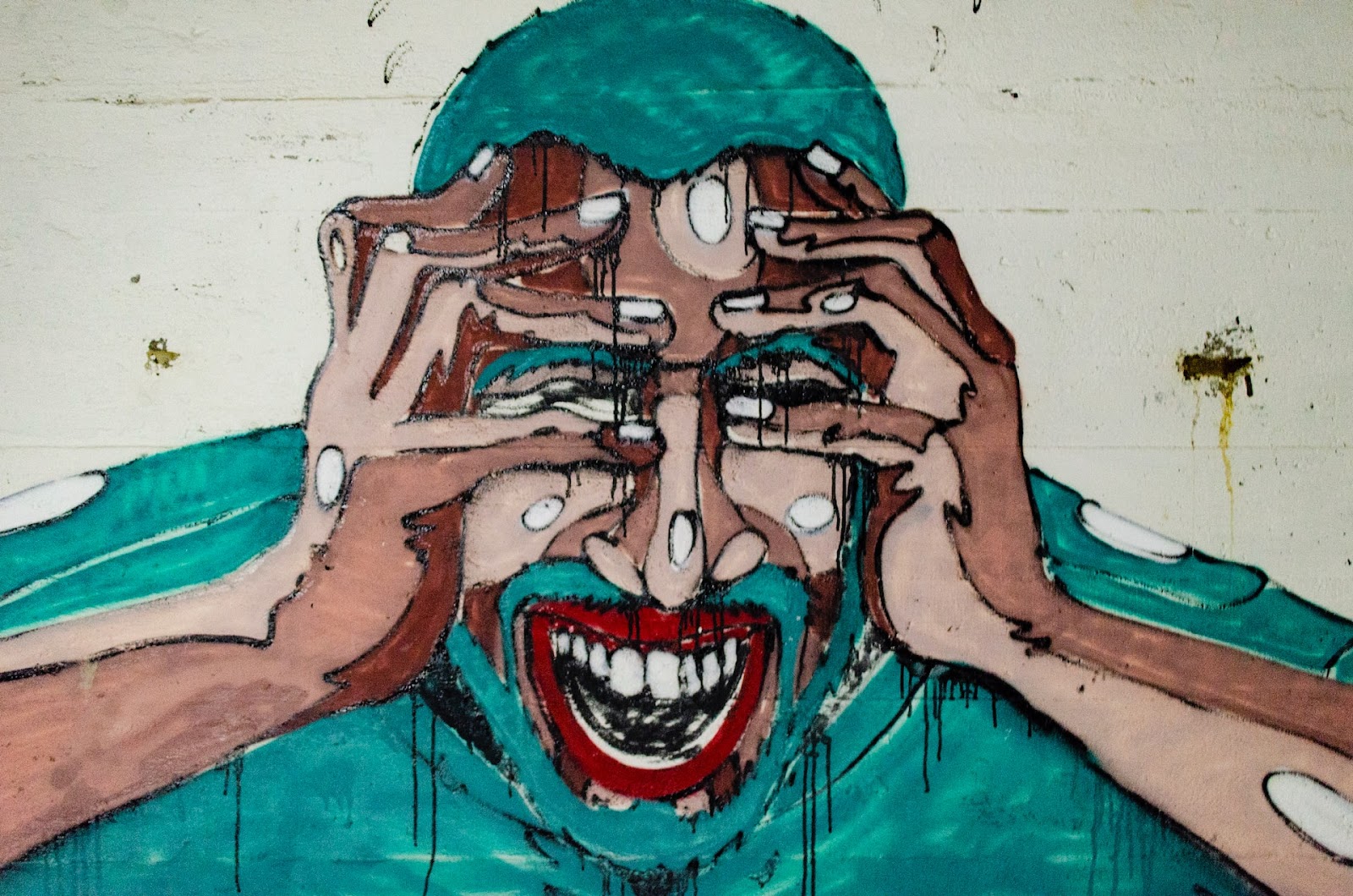 Stress angst depression test
Stress, anxiety, and depression are similar yet very different. Stress is a feeling of emotional or physical tension that can come from major life events or everyday issues. Anxiety is a feeling of fear, nervousness, or worry that can be triggered by certain events. Depression can cause feelings of sadness and hopelessness which may persist over time.
To gain a better understanding of your current mental health status, it can be helpful to take a stress angst depression test. The test will ask several questions about your thoughts and behaviors related to stress, anxiety and/or depression in order to provide an accurate assessment of the emotions you are currently experiencing. Answers to the questions can indicate if you need additional assistance in managing your stress or anxiety levels such as cognitive-behavioral therapy, relaxation techniques such as meditation or yoga, physical activity like walking or jogging three times per week, nutrition changes such as adding omega-3 fatty acids into your diet plan, and/or medication when clinically indicated. Depending on the severity of the symptoms, obtaining professional help may be needed for best results.
Emotional stress personal struggle tough times quotes
Stress and anxiety can arise from both external and internal sources. Examples of external sources include work, relationships, health and finances. Commonly upsetting life events such as a death in the family, being fired from a job or getting divorced can cause intense emotional stress. Internal sources of stress include an individual's beliefs or expectations that they put on themselves such as worrying they are not good enough or obsessing over their future. This can lead to feelings of fear, guilt, anger and doubt.
In addition to these more tangible causes of anxiety and stress, motivational quotes about difficult times can provide guidance for dealing with negative emotions. Some famous quotes about tough times emphasize the importance of retaining hope even when things look grim: "Nobody can go back and start a new beginning, but anyone can start today and make a new ending." – Maria Robinson; "Difficult roads often lead to beautiful destinations." – Zig Ziglar; "The greater the difficulty, the more glory in surmounting it" – Epicurus; "To be tested is good—the challenged life may be the best therapist." – Gail Sheehy; "If you are facing a difficult situation right now don't worry because every challenge comes with an expected solution that will help you become stronger at the end." – Habeeb Akande.
Importance of stress management
Managing stress and anxiety is a vital part of overall well-being and can help one to live a healthier, happier life. Stress can be both positive and negative — it can motivate one to achieve goals or prevent one from engaging in potentially dangerous activities. In excessive amounts, however, stress can become detrimental to both physical and mental health.
Stressors (the factors that cause stress) are varied and often unpredictable. Work deadlines, financial strains, family or relationship issues, or even traffic delays on the way home from work can contribute to feelings of anxiety or distress. Even people with seemingly ideal lives may face unexpected challenges that cause them to feel overwhelmed.
10 ways to cope with stress
Stress and anxiety are a normal part of life. They can be caused by a variety of factors, including work or family pressures, illness, financial worries and relationship conflicts. When left unchecked, stress and anxiety can negatively affect your physical health, emotional well-being and quality of life. Fortunately, there are many effective ways to cope with stress and anxiety. Here are 10 tips that may help:
1. Develop healthy lifestyle habits: Eating a well-balanced diet; getting enough sleep; participating in regular physical activity; avoiding unhealthy substances such as drugs and alcohol; and finding opportunities for relaxation throughout the day can help reduce stress levels.
2. Speak up: If you feel stressed or anxious about something, let the other person know how you're feeling — don't bottle it up inside! Be honest about your thoughts and feelings to ensure open communication between both parties.
3. Practice mindfulness: Taking a few moments each day to focus on your breathing, be present in the moment, or practice relaxation techniques such as yoga or meditation helps keep you grounded during times of distress.
4. Prioritize tasks: Create a list of things that need to be accomplished throughout the day and prioritize them accordingly so they feel manageable rather than overwhelming.
5. Avoid perfectionism: We all want our lives to be perfect but this is an impossible goal — instead strive for excellence which allows room for mistakes without fear of failure or disappointment.
6. Solicit support from people around you: Reach out to those who care about you — whether it's friends, family, or mental health professionals — if your stress or anxiety gets too much for you to bear alone.
7. Connect with nature: Take time out from your busy life every now and then by going for walks in nature, observing animals, exercising outdoors or simply being still. All these practices can help reduce stress.
8. Stay positive: Try replacing negative thinking patterns with positive ones — this not only helps brighten the way we look at the world but also prevents unproductive rumination which can lead to increased levels of depression.
9. Breaks: Moderate tasks with breaks — set aside some time away from work activities during the day where possible especially if approaching deadlines may make tasks seem overwhelming invest; some way into yourself so that when it comes time tackle challenging projects again you've had time recharge.
10. Take responsibility: Don't blame others for problems occurring in lives — admit mistakes however minor give yourself permission make changes direction even though difficult decisions may have face understand that whatever happens always learn something new!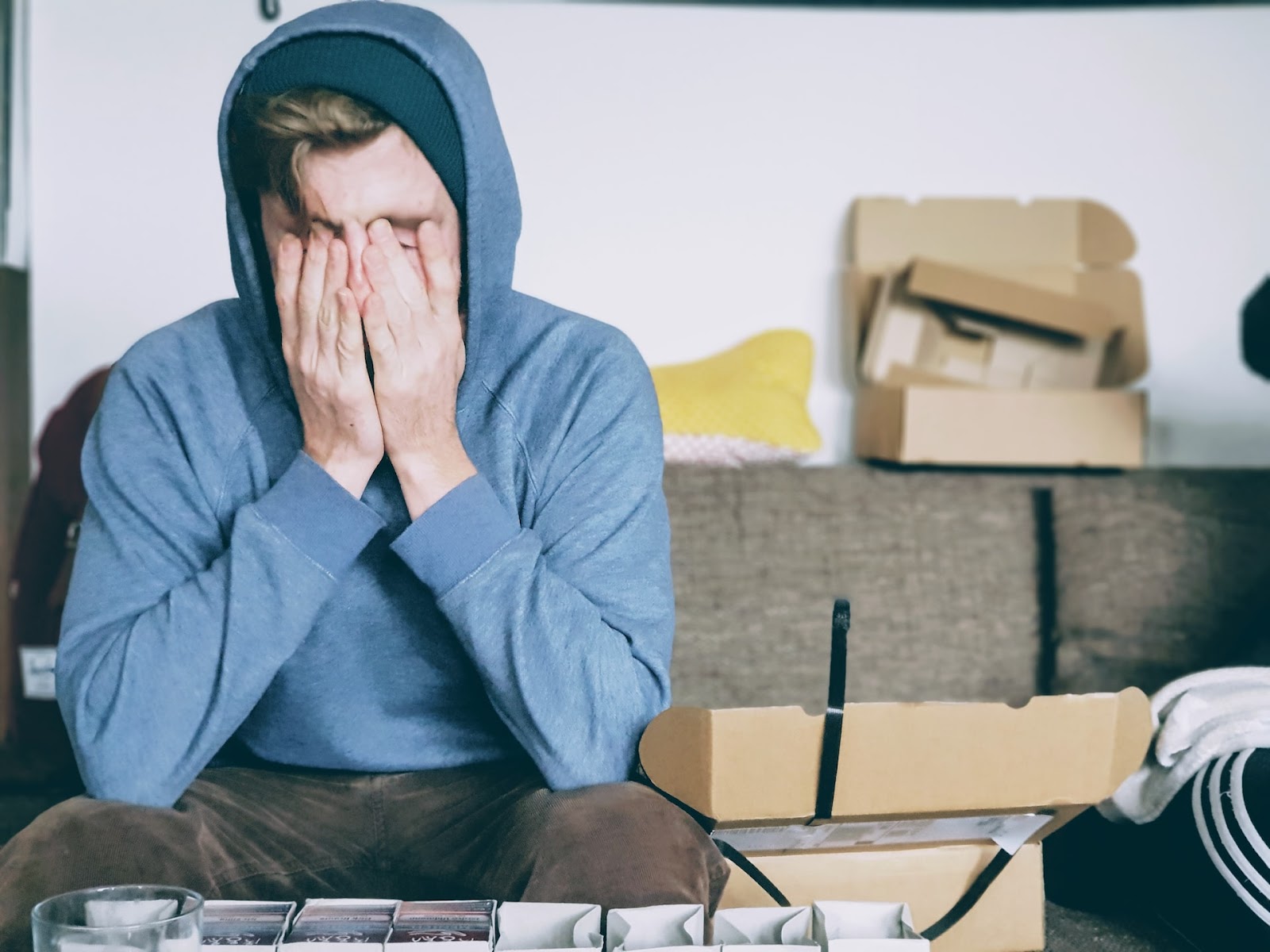 Exam stress management strategies
Managing exam stress and anxiety can be daunting for students, but there are effective strategies to help reduce or manage stress during this time. The first step is understanding what causes stress and anxiety for you. Common triggers can include questions about whether or not the material will be covered, or if there is enough time to study. It's important to identify these triggers early on and develop methods to manage them.
One way of managing exam stress is to plan ahead by creating a study schedule that outlines when and what you need to study. Setting realistic goals helps keep you on track while studying and also improves your confidence as you work through difficult material. Additionally, taking regular breaks throughout the day allows your mind to rest so that it can tackle problems more effectively, providing an overall sense of control over the situation.
Other helpful strategies include practices like meditation, mindfulness, and journaling which allow individuals to gain further insight into their own responses relating to stress. Doing activities such as exercise or engaging in creative outlets such as art therapy can also prove beneficial in reducing feelings of tension before exams take place. Finally, talking with friends or counselors in order to receive emotional support may also help provide relief from exam-induced anxieties or concerns.
Strategies for stress management
Stress management involves both recognizing triggers of stress and developing strategies to help cope with them. It can be helpful to develop a plan proactively so that when stress arises, it's easier to know what to do. This can include activities such as meditation, yoga, healthy eating, relaxation techniques and more.
Some strategies for stress management are:
Developing healthy lifestyle habits such as getting enough sleep, exercising regularly and eating nutritious meals
Practicing relaxation techniques such as deep breathing, progressive muscle relaxation or visualization
Implementing methods of self-care such as indulging in hobbies you enjoy or spending time outside
Talking to a mental health professional and/or joining a support group
Participating in counseling or cognitive behavioral therapy (CBT)
These strategies can give individuals the tools they need to better manage their stress levels and ultimately lead healthier lives.
Stress relief medications
Stress is your body's reaction to various mental, physical and emotional triggers. When you are exposed to these triggers, the body releases hormones such as adrenaline and cortisol – known as the fight or flight hormones – which can lead to feelings of stress and anxiety. In some cases, these feelings may be managed through lifestyle changes such as diet modification and exercise. However, in some cases, medications may be needed to manage the symptoms.
Common stress relief medications include anti-anxiety drugs such as benzodiazepines and selective serotonin reuptake inhibitors (SSRIs). Benzodiazepines work by reducing brain activity that leads to anxiety and panic attacks, while SSRIs improve serotonin levels – a neurotransmitter believed to play a role in depression, anxiety, eating disorders and other psychological conditions. Sometimes a combination of drugs may be prescribed for optimal benefit. Benzodiazepines are most effective when taken on an as-needed basis for short-term relief from moments of intense fear or distress; however they can also cause dependence if taken regularly over time. Therefore they should be monitored closely by a doctor or psychiatrist during use.
In addition to medications, other treatments available for managing stress and anxiety include lifestyle changes such as improved nutrition plans or taking up yoga or meditation practice; psychotherapy; natural supplements such as omega 3 fatty acids; relaxation techniques like acupuncture or deep breathing exercises; counseling sessions with a therapist or social worker; journaling; biofeedback using sensors and computers that measure physiological responses during relaxation exercises; dietary supplements like St John's Wort or passion flower extract; music and art therapy to express feelings; support groups where peers offer advice on managing emotions more effectively through dialogue about stressful experiences etc. Generally speaking though, stress relief medications should only be used under careful medical supervision after considering all other potential therapies first.
Stress test cpt
The Stress Test CPT is a standard 
psychiatric evaluation
 test used by clinicians to identify the causes of stress and anxiety in individuals. This test is composed of two parts – an interview and a psychometric assessment.
The interview portion consists of questions about lifestyle, work, family and social connections, as well as other general life circumstances. The psychometric portion involves the completion of scales and questionnaires that measure different types of stress including cognitions, roles, behaviors and emotions.
Results from the Stress Test CPT are then used to create a profile that highlights specific stressors that can be targeted for intervention or improved management strategies. By understanding what is causing stress or anxiety for an individual, clinicians can provide suggestions for positive behavior modification and interventions to reduce levels of distress.
Stress diathesis theory
The stress diathesis theory suggests that individuals develop vulnerability to stress and anxiety due to underlying genetic, psychological, and physiological factors. Genetic vulnerability may include inherited predispositions that cause an individual to react with greater stress or anxiety when faced with certain triggers. Psychological factors include an individual's view of the world and the ability to cope with stressful situations in new or unfamiliar environments. Physiological factors refer to the changes in hormone levels, heart rate, blood pressure, and body temperature in response to stress or fear.
Environmental influences such as life circumstances, economic hardship, physical illness, job or school-related demands can potentiate or exacerbate genetic/psychological/physiological vulnerabilities so much so that minor life events can snowball into serious mental health issues. With increased environmental stressors comes increased susceptibility to mental health issues like depression and anxiety disorders.
Stress relief otc
Stress and anxiety can be caused by many different things – some of which we may have little or no control over. Examples of common sources of stress and anxiety are work, relationships, school, finances, health problems and family issues. Fortunately, there are a variety of options to help reduce the stress and anxiety associated with these various sources.
Over the counter medications such as acetaminophen (Tylenol), ibuprofen (Advil), aspirin, and decongestants can provide temporary relief from stressors such as headaches or muscle soreness. Herbal supplements such as valerian root, kava-kava extract and passionflower can also provide stress relief. However, it's important to always discuss taking supplements with your physician first to ensure they do not interact with other medications you may be taking.
Physical activity releases endorphins that act as natural painkillers and improve one's mood. Light exercises like walking, yoga or tai chi is recommended if you are experiencing high levels of stress or anxiety to help release this tension and relax the body. Additionally, relaxation techniques such as deep breathing exercises or progressive muscle relaxation helps lower blood pressure caused by stress-response cycles in the body. Regular practice of these methods leads to long term improvement in managing symptoms related to chronic high levels of stress or anxiety including physical fatigue, headaches or insomnia.
Finally, engaging in activities that you enjoy like listening to music, reading your favorite book or engaging in an interesting activity can take your mind off stressful situations by providing moments of relaxation during a chaotic period.
Life stress scale
The Holmes and Rahe Stress Scale is a popular source of information about common sources of stress. It was created in 1967 by Thomas Holmes and Richard Rahe to determine the correlation between stress and illness. This scale is made up of 43 common life events, each assigned a numerical value that corresponds to its assumed impact on one's health.
The higher the score on the stress scale, the more likely it is that an individual will experience physical or emotional symptoms related to anxiety or depression. Those with a score greater than 150 are at an increased risk of illness due to prolonged levels of stress. Although life events may be rated differently depending on one's individual circumstances, data can be extrapolated from this scale regarding which life events are most likely to result in increased levels of stress and anxiety. A score under 150 indicates that a person's current level of anxiety is within a healthy range.
Below are some examples from the Holmes and Rahe Stress Scale:
Death of Spouse (100)
Divorce (73)
Marital Separation (65)
Jail Term (63)
Argument With Spouse (45)
Change in Financial State (45)
Change in Work Hours/Conditions (20).
Stress questionare
Stress and anxiety can manifest in physical, cognitive, and emotional signs and symptoms. To identify what could actually be causing the stress or anxiety, it may help to answer some questions. A stress questionnaire is one way to become more aware of potential sources of stress in your life.
To better understand your level of stress or anxiety, consider the following:
Physical Signs: Have you recently experienced physical changes such as frequent headaches, tight muscles, stomach distress or other changes?
Cognitive Signs: Do you find yourself struggling with persistent worrying or difficulty staying focused?
Emotional Signs: How have your emotions changed recently? Have you experienced a decrease or increase in moods such as anger or depression?
Life Situations: Are there any recent events that have caused strain on your mental state? Are there aspects of your job or school that are difficult to manage?
Relationships: Do you feel that some of the relationships you have are a source of tension or worry?
Self-Care: When was the last time you took time out for yourself to relax and recharge without any external demands?
By asking these questions and reflecting on the answers, it may help identify possible sources of anxiety and strategies for reducing the level of distress.