A Natural Approach: Incorporating CBD Salves into Your Skincare Regimen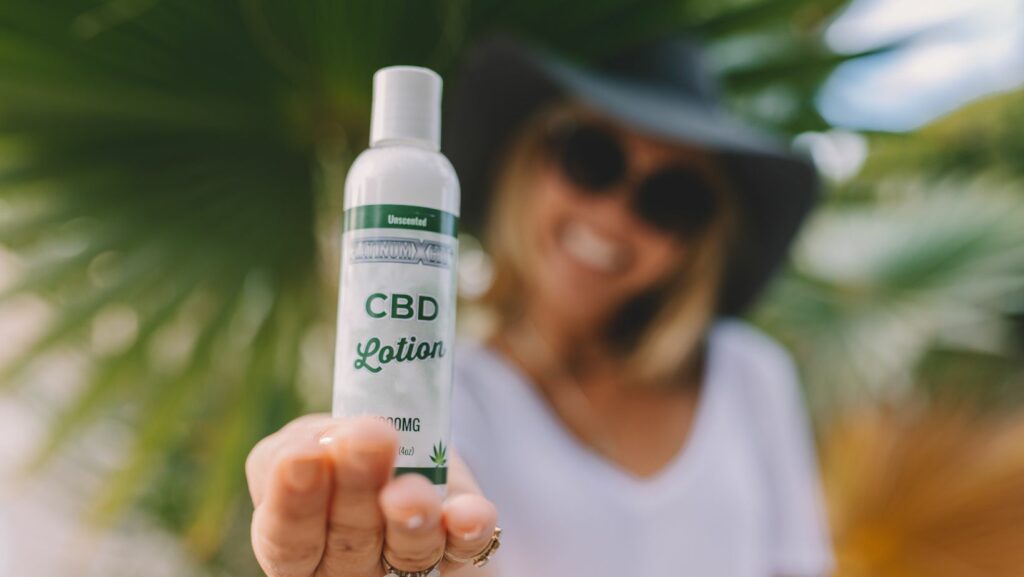 Introduction
In the dynamic realm of skincare, the quest for natural alternatives that provide a holistic approach to achieving vibrant and healthy skin continues to captivate consumers. One ingredient that has garnered considerable attention is CBD, or cannabidiol, derived from the cannabis plant. This article delves into the world of CBD-infused skincare and explores the integration of CBD salves into your daily regimen, offering potential natural benefits while fostering a personalized self-care experience.
The Rise of CBD in Skincare
CBD, a non-psychoactive compound extracted from the cannabis plant, has transcended its origins in wellness to become a star player in skincare. The surge in interest surrounding CBD-infused skincare products is not without reason. Enthusiasts extol its potential to calm, nourish, and rejuvenate the skin. But what exactly distinguishes CBD as a skincare ingredient?
Understanding CBD's Potential Benefits
Though we're cautious about making specific health claims, numerous individuals have shared positive experiences with CBD-infused skincare. CBD is thought to possess antioxidant properties that could potentially shield the skin from environmental stressors responsible for premature aging. Additionally, its alleged anti-inflammatory characteristics might offer relief for those with sensitive or irritated skin.
CBD Salves: A Soothing Touch
At the forefront of CBD-infused skincare products are CBD salves, often referred to as balms or ointments.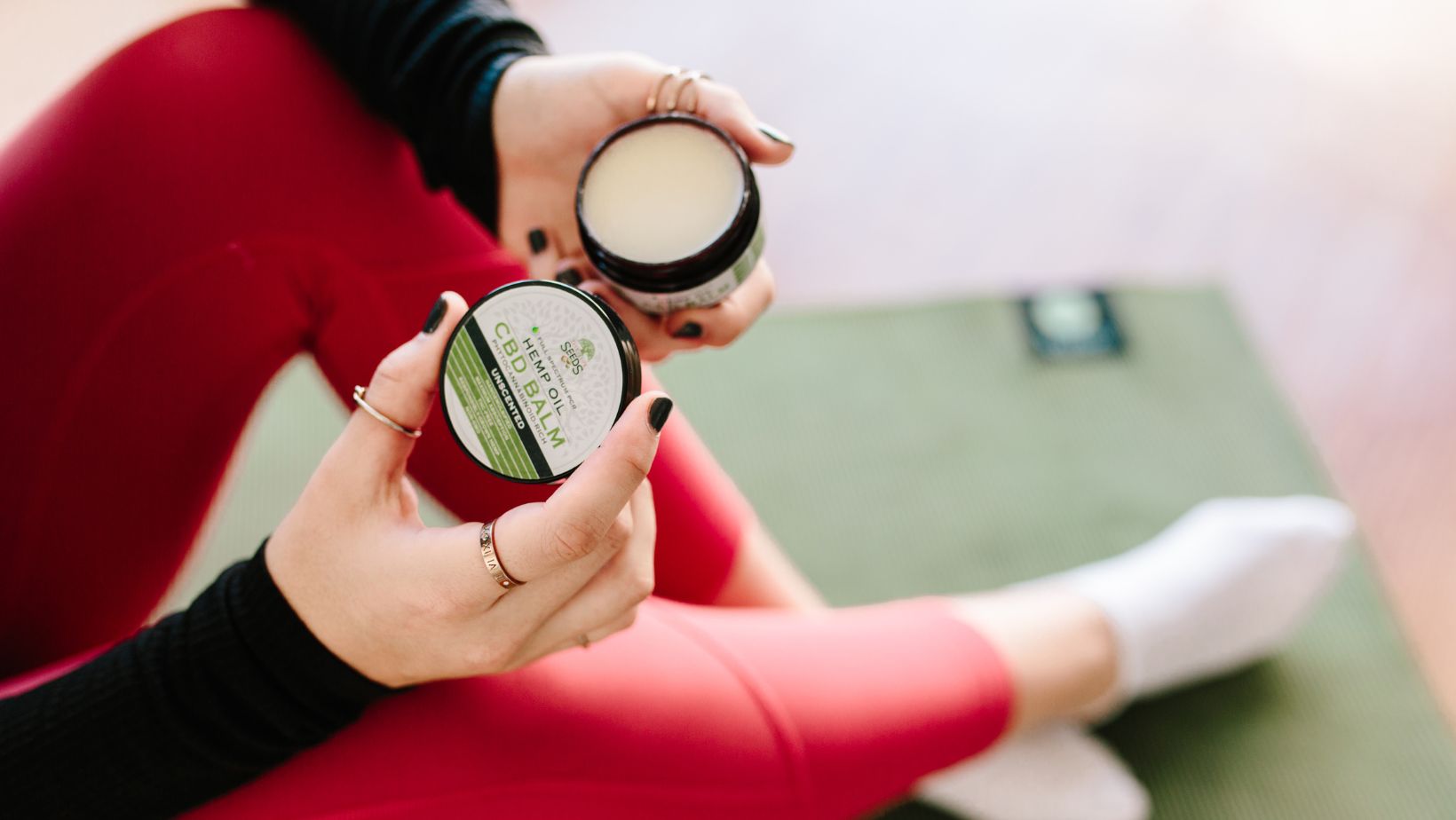 These topicals combine CBD extract, carrier oils, and natural components, creating a product that's ideal for targeted application to specific concerns, such as dry patches, muscle discomfort, or joint soreness.
Incorporating CBD Salves into Your Skincare Routine
Patch Test First: Prior to fully integrating a new product into your skincare routine, conduct a patch test. Apply a small amount of the CBD salve to a discreet area of the skin and wait 24 hours to ensure no adverse reactions occur.
Cleansing and Exfoliation: Begin your skincare ritual with a gentle cleanser and, if needed, an exfoliation step. This prepares your skin to better absorb the CBD salve.
Targeted Application: The precision of CBD salves shines through in their application. Gently massage a small quantity onto areas requiring special attention, like dry elbows, knees, or temples, for tension relief.
Layering: Depending on your preference, layer the CBD salve with your regular moisturizer or serum. This layering technique can help lock in moisture and potential benefits.
Consistency is Key: As with any skincare product, consistent use is essential for potential results. Integrate the CBD salve into your daily or nightly routine, observing how your skin responds over time.
The Holistic Experience
The incorporation of CBD salves into your skincare regimen offers more than physical benefits; it's a chance to engage in a mindful self-care ritual.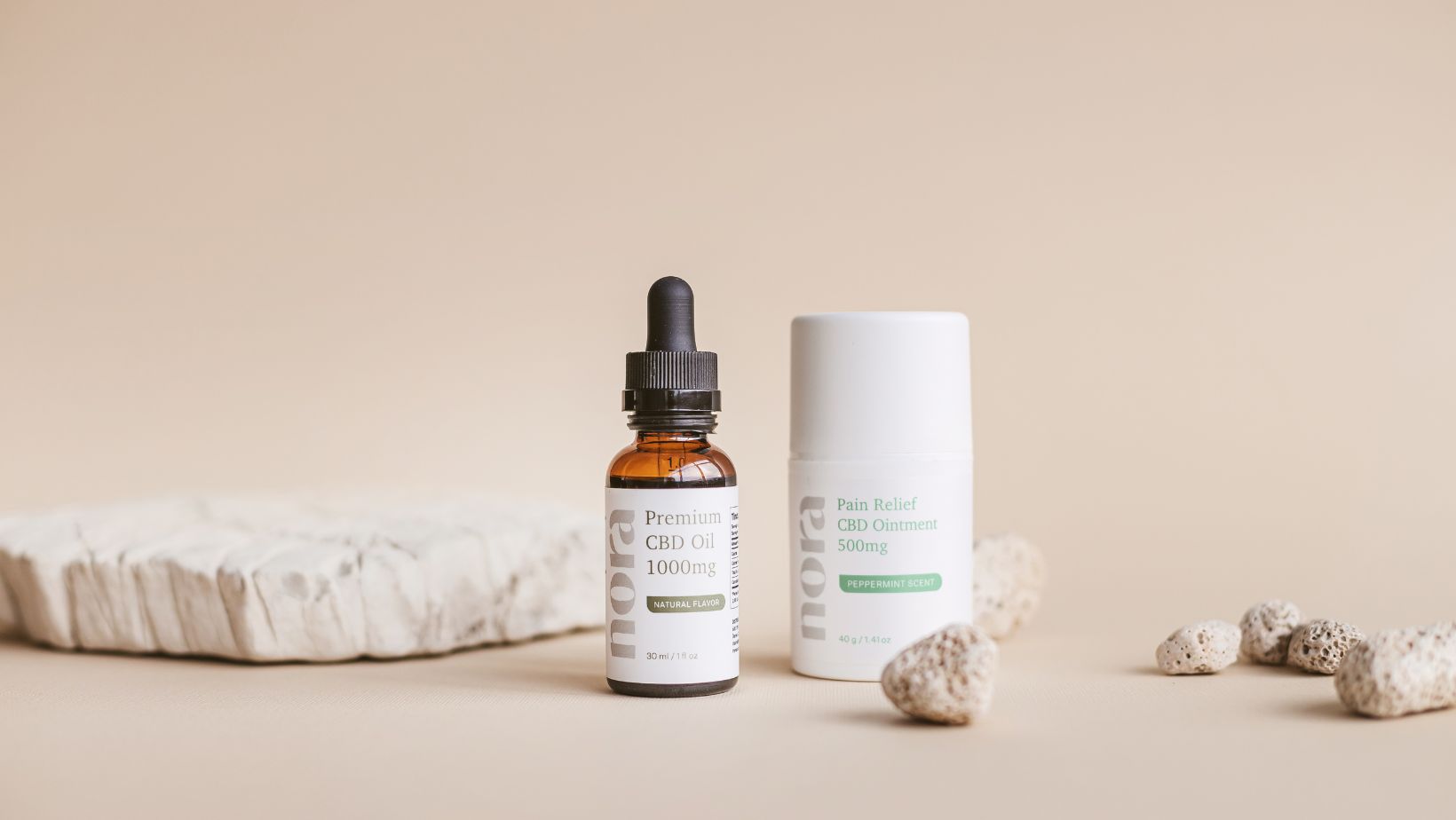 The act of massaging the salve into your skin serves as a calming experience that encourages you to connect with your body and unwind, particularly after a demanding day.
Choosing the Right CBD Salve
As the market for CBD-infused skincare expands, due diligence is crucial. Opt for reputable brands that provide third-party lab testing results, verifying the product's potency and purity. Select salves that use high-quality CBD extract and natural ingredients that align with your skincare goals.
FAQs about CBD Salves and Skincare
Q1: Will using CBD salves make me feel "high"?
A1: No, CBD salves do not induce a "high" sensation. CBD is non-psychoactive, meaning it doesn't have the mind-altering effects associated with another cannabis compound, THC.
Q2: Can CBD salves be used on all skin types?
A2: CBD salves are generally well-tolerated by various skin types, but individual reactions may vary. It's advisable to perform a patch test before regular use.
Q3: Can I use CBD salves with other skincare products?
A3: Absolutely. CBD salves can be seamlessly integrated into your existing skincare routine. They can be applied before or after moisturizers and serums.
Q4: How soon can I expect to see results from using CBD salves?
A4: Skincare outcomes vary among individuals. Some may experience benefits shortly after beginning usage, while others might notice gradual improvements over time.
Q5: Are there any potential side effects of using CBD salves?
A5: While side effects are rare, some individuals might experience mild skin irritation. If any adverse reactions occur, discontinue use and consult a dermatologist.
Conclusion
As skincare trends evolve, integrating CBD salves into your routine offers a promising avenue for those seeking a natural and holistic approach to skincare. The potential benefits of CBD, combined with the mindful self-care experience, make CBD salves a captivating addition to any skincare regimen. Always remember that skincare is an individual journey, and finding the right products that resonate with your skin's unique needs is key to achieving that sought-after healthy radiance.