Applying eye cream in the morning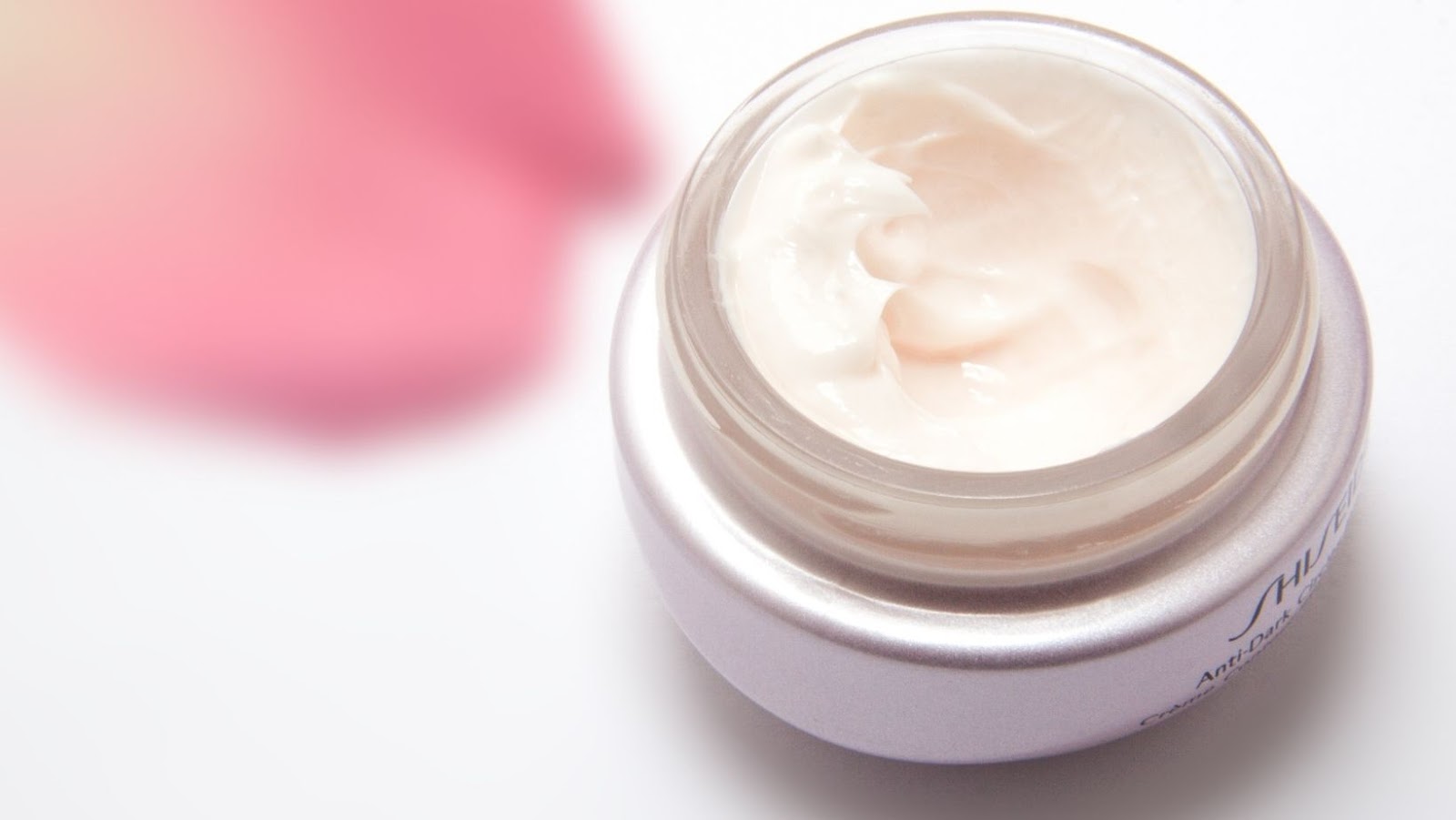 Applying eye cream in the morning can be a great way to reduce puffiness, wrinkles and dark circles around the eyes. The correct way to apply eye cream is to start with a clean face, then dab a small amount of eye cream onto your fingertips and gently apply it around the eye area in a circular motion. This can help nourish and hydrate the skin and protect it from environmental damage. Next, let's look at when you should apply eye cream for best results.
Where do you apply eye cream
Eye cream is a specialised facial moisturiser formulated to nourish and protect delicate skin around the eyes. It's designed with age-fighting ingredients that help address dark circles, puffiness, wrinkles and crow's feet. Although eye cream can benefit any skin type or age group, it's especially beneficial for mature skin — good quality eye cream can hydrate dryness and lines with more intense hydration than a regular face moisturiser offers.
In general, you should apply eye cream once in the morning and once in the evening — after washing your face but before applying makeup — to maximise its effects. Use your ring finger or a gentle tapping motion to apply eye cream around the entire eye area including the eyelids. You may also want to tap some extra product on age-prone areas like crow's feet or smile lines for additional hydration.
Benefits of eye cream
Eye cream can help to reduce the appearance of wrinkles, wrinkles, crow's feet, and dark circles around your eyes. It can help to hydrate the skin around your eyes and soften dryness caused by ageing. In addition, eye cream helps to protect against eye strain and reduce puffiness and dark circles that may occur due to fatigue or lack of sleep. Eye cream also nourishes the delicate skin around your eyes and protects it from environmental factors such as sun damage or pollution.
When applied properly, eye cream can help to reduce the signs of ageing while providing a more youthful appearance. To maximise the benefits of eye cream and see the best results, it is important to apply it twice daily – in the morning and evening – when you cleanse and moisturise your face.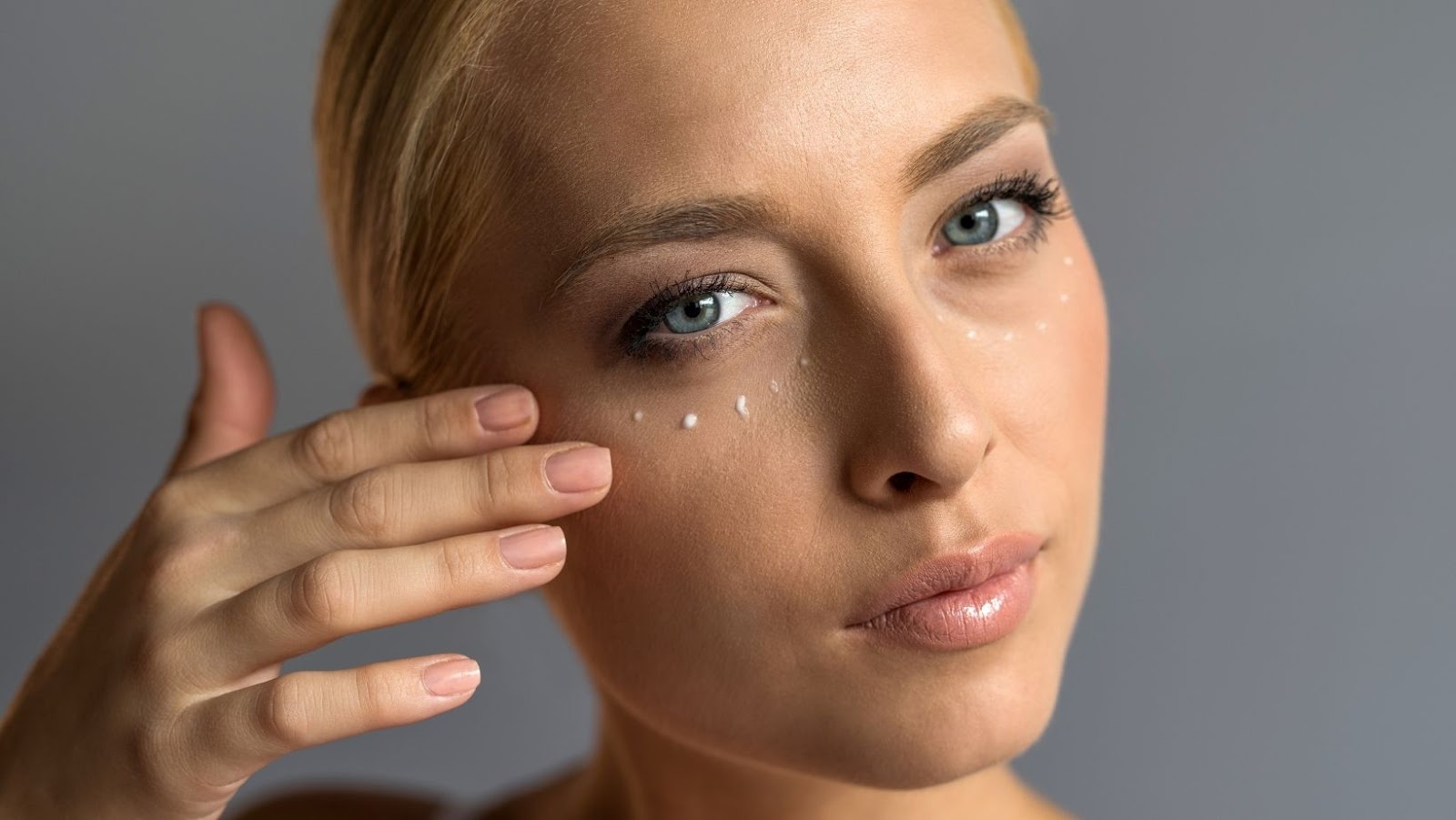 When to Apply Eye Cream
Eye cream is one of the most important steps in any beauty routine. It's important to apply eye cream in the right way and at the right time to get the most out of it. One of the most common questions is when to apply eye cream: morning or night? This article will delve into when to apply eye cream, so you can make the most of this important step.
Morning
When you start your skincare routine in the morning, it's important to apply eye cream! You should apply your eye cream before you apply any other skincare products, as this will help the other ingredients to penetrate more deeply. Start by patting a pea-sized amount of eye cream around the outer eye area, using your ring finger. Gently work the cream into your skin using small circles, going all around the base of your eyes and working up towards your temples. Make sure to be gentle and take your time – avoid rubbing or stretching the skin around your eyes harshly or quickly. Doing this on a daily basis can help reduce dark circles, puffiness and wrinkles for brighter-looking eyes!
Night
Applying eye cream at night can help you look rested and refreshed in the morning and it's one of the most important steps of your nighttime skincare routine. To make sure you're getting all the benefits, start by using a gentle cleanser to remove all traces of makeup, dirt, and oil. Next, apply your eye cream, massaging it into the skin around your eyes in an outward circular motion.
Look for an eye cream that best suits your needs – some may contain hyaluronic acid for extra hydration, peptides to reduce wrinkles or even caffeine to reduce puffiness. Give your eye cream time to absorb by not applying any other products on top – this also ensures your skin will be fully primed to receive whatever activities are present. For intense hydration use a facial oil or serum so that when you wake up, you'll be good to go!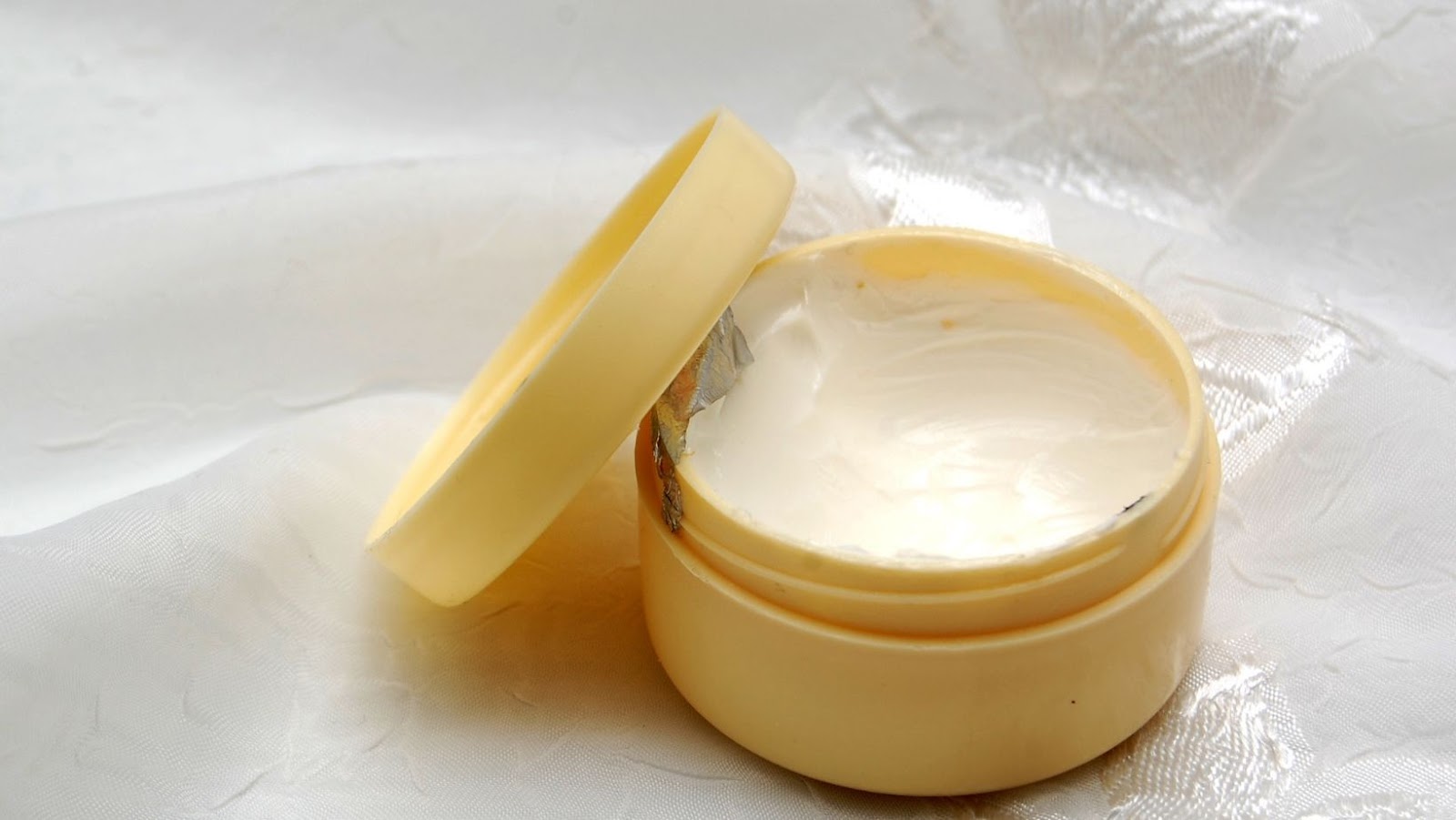 How to Apply Eye Cream in the Morning
Eye cream can be a great addition to your morning beauty routine as it helps to reduce puffiness, brighten dark circles, and hydrate the delicate skin around your eyes. But there's a right way to apply eye cream in the morning to get the best results. In this article, we'll discuss the optimal place to apply eye cream and provide tips on how to get the most out of your eye cream.
Cleanse your face
Start your morning skincare routine by cleansing your face to remove dirt, make-up, and oils that can be left behind from the night before. Using a gentle cleanser should do the trick — lukewarm water is recommended to help open pores and stimulate circulation. Wash off the cleanser with lukewarm water and then pat dry with a clean towel. Make sure you wash your hands before touching any of the eye cream or other face products. After washing, wait five minutes for your skin to settle so it can better absorb the nutrients from your moisturiser and eye cream.
Pat your skin dry
After cleansing, it is important to pat your skin dry with a clean face towel. Remember not to rub a tug the skin around your eyes as it can be fragile and delicate. Gently pat the skin dry to retain the natural moisture and oil balance of the skin around the eyes. Once your face is dry, apply a thin layer of eye cream under each eye from the inner corner outward. To ensure that you target all areas of delicate skin around and under your eyes, use one fingertip from each hand, alternately warming them with friction and lightly tapping—not pulling—the eye cream into place. This ensures that you evenly distribute the cream without tugging at or pulling on delicate tissue. If you have any excess eye cream remaining on your fingertips, lightly dab it onto other thin-skinned areas like crow's feet or drooping eyelids for a more moisturised effect throughout that area.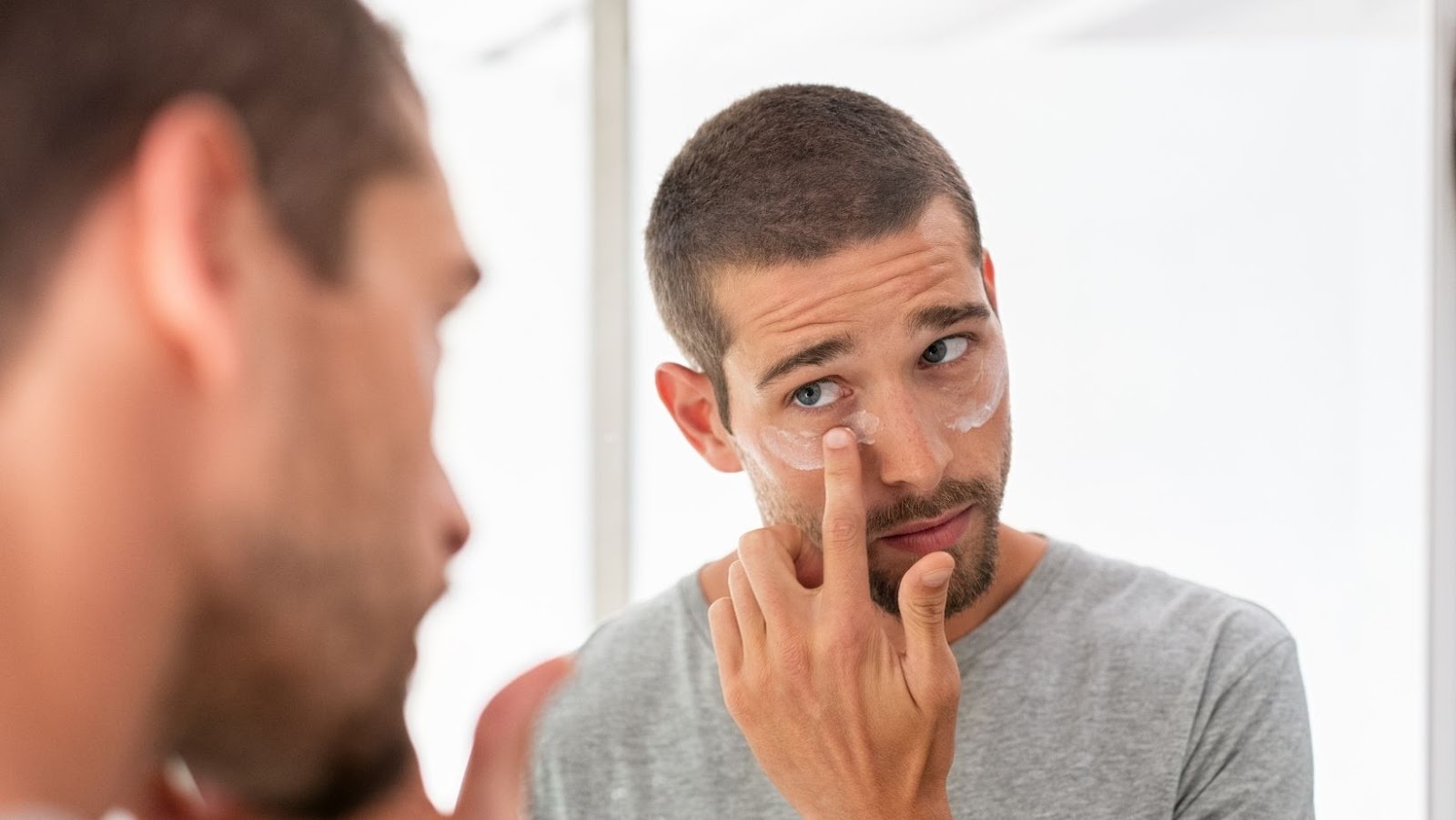 Apply eye cream
When applying eye cream in the morning, it is important to be gentle and precise. Start by washing and drying your face. Use lukewarm water to avoid any irritation. Pat dry your face with a clean cloth. Then, with two or three fingers, start at the corner of the eyes closest to your nose and gently dab eye cream in small circles around each eye. Once you have completed both eyes, lightly tap fingertips on the area around your eyes to facilitate absorption of the cream into the skin.
Gently massage remaining cream into surrounding facial areas such as cheeks, temples and jawline for additional moisturising benefits. If you don't have time for a full-fledged facial care routine, specifically incorporating eye cream can help nourish delicate areas and keep skin looking younger for longer.
Massage the cream in
When applying eye cream in the morning, it is important to massage it gently. Massaging helps to soften and relax the delicate skin around the eyes. It also aids with penetration of ingredients into the skin. With your middle and index fingers, use gentle circular buffing motions to lightly blend the product into the eye area until well blended and absorbed. Take special care when applying eye cream under eyes and along the lash line where extra moisture is needed to preserve elasticity.
Visit your dermatologist or aesthetician for customised advice on which type of eye cream is best suited for your unique needs as there are a variety of different formulations such as those targeted for dark circles, puffiness, and wrinkles. They can also provide additional guidance on how best to incorporate a regular eye cream regimen into your daily beauty routine.
Conclusion
In conclusion, applying eye cream in the morning is an important and beneficial part of a daily beauty routine. Eye cream should be applied in light taps starting at the inner corner of your eye, continuing until you reach the outer corner. Remember to dab the cream gently on your upper and lower layers of skin as well. Increase or decrease pressure and/or amount of product based on how prone you are to wrinkles and age lines—the more wrinkles and lines present, the more pressure may be needed to help reduce them. Lastly, when applying eye cream in the morning, remember that less is more!