The best eye creams on the market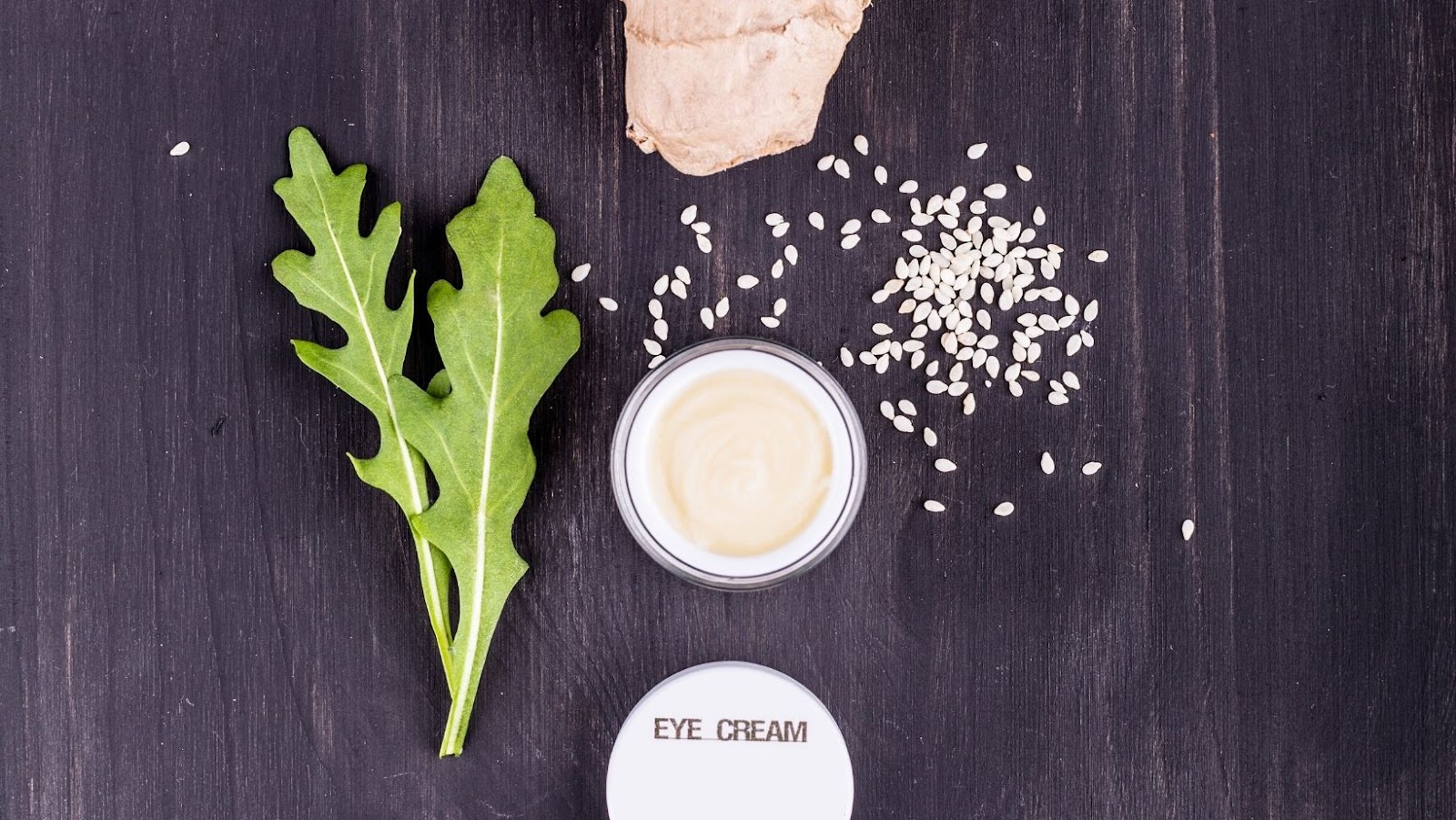 Ageing is a natural process that every person goes through. As a person ages, the skin around their eyes becomes thin and delicate, and begins to wrinkle or experience sagging. However, this process can be slowed down by using eye creams that are specially formulated for this purpose since the skin around the eyes is particularly delicate and needs extra care.
How to use eye cream
When looking for the best eye creams on the market, there are certain factors to consider. The ingredients, the effect on the area around the eyes, how it feels, how easy it is to apply, and if it suits your skin type. These factors will help determine which type of eye cream is right for you and give you the best results. This article will discuss what to look for in an eye cream and some of the best eye creams on the market.
Also consider ingredients formulated specifically to improve your anti-aging concerns (e.g., dark circles or puffiness) like niacinamide or caffeine. Niacinamide helps reduce hyperpigmentation by inhibiting overactive melanocytes which may give a brighter complexion overall; caffeine is known for its de-puffing effects – great for tired morning eyes!
Skin Type
When it comes to finding the right eye cream, it is important to consider your skin type. Different skin types may require different ingredients in order to address individual concerns and maximise results. Dry skin often tends to be characterised by rough patches that are sensitive to moisturisers and humidity levels. It is important to look for an eye cream that is best suited for dry and/or sensitive skin. An eye cream that contains ceramides, hyaluronic acid and/or shea butter can help provide hydration and reduce irritation.
Oily or combination skin, which tends to get shiny easily, should look for an eye cream with lightweight ingredients such as niacinamide or squalane, which helps regulate oil production without making your complexion overly shiny. Ingredients such as bamboo extracts or tea extracts can help minimise breakouts as well as provide antioxidants that boost the appearance of tired eyes.
Normal or mature skin will require more moisturiser than other skin types since it needs more assistance in hydration but does not want heavy components clogging up pores and causing breakouts. Ingredients like retinol helps stimulate collagen production for a firmer complexion while derivatives from Vitamin C provide brightening properties to counter any dark circles under the eyes caused by sun exposure or general fatigue from lack of sleep. For mature skins, antioxidants are especially beneficial as they help with boosting luminosity while they protect delicate areas around the eyes from damage caused by free radicals in the environment.
Packaging
The packaging of eye creams can be an important factor when choosing one that's right for you. You want to make sure the container and lid are easy to open and close, with no leaking or difficulties in controlling the amount of product dispensed. Make sure it also has a tight seal to prevent any air getting in, as this can cause bacteria to form, which will contaminate the formula and make it less reliable. The type of material used should also tell you something about the quality – glass is preferable as it blocks out more light and helps maintain the products' potency, whereas plastic or a flimsy metal tube (like some mascara containers) wears down over time, leaving too much of the active ingredients exposed. Additionally, it's best to select something with an expiration date on it so you know when its "best by" date is.
Best Eye Creams
When it comes to taking care of your skin, one of the most important steps is to use an eye cream. Eye cream can help to reduce dark circles and puffiness around the eyes, and can also help to reduce the appearance of wrinkles. There are a lot of eye creams on the market, so it is important to choose one that is right for you. In this article, we will discuss the best eye creams on the market and how to use them for best results.
Neutrogena Hydro Boost Water Gel
Neutrogena Hydro Boost Water Gel is a lightweight and non-greasy eye cream designed to hydrate the sensitive area around your eyes. It is specifically formulated with hyaluronic acid, which helps to lock in moisture and eliminate dark circles beneath your eyes. Formulated with a unique combination of ingredients, including glycerin and dimethicone, it creates a barrier between your skin and the environment to ensure that your skin retains its natural moisture. This creates a dewy finish, leaving you with calm, hydrated skin that looks fresh all day.
In addition to providing instant hydration for dryness around the eyes, this eye cream also helps reduce puffiness by creating a lifting effect on thin under-eye skin. The Neutrogena Hydro Boost also contains olive extracts which provide antioxidant protection while oil absorbing microspheres help absorb excess oil from pores; minimising the appearance of shine and texture irregularities in the delicate eye area.
Usage: This eye cream should be applied in small dots along the orbital bone (bone just below eyebrows) around the eye before gently patting it into skin with fingertips until absorbed – morning and evening as part of a daily routine for optimal results.
CeraVe Eye Repair Cream
CeraVe Eye Repair Cream is an effective eye cream that helps protect the delicate skin around your eyes from damage and signs of ageing while providing hydration. The cream contains three types of ceramides, which work together to help repair your skin barrier and maintain its natural protective function. It is also enriched with niacinamide, which helps minimise dark circles, puffiness, and wrinkles. Additionally, CeraVe Eye Repair Cream provides all-day hydration with its lightweight ingredients that absorb quickly into the skin. To use it, apply a small amount around the eye area using your finger in a gentle dabbing motion until fully absorbed.
RoC Retinol Correxion Eye Cream
RoC Retinol Correxion Eye Cream is a popular, dermatologist-recommended eye cream for those looking to reduce wrinkles, dark circles and puffiness. The combination of hyaluronic acid, retinol and mineral complex helps to hydrate the delicate skin around the eyes, boosting collagen production to diminish lines, wrinkles and any other signs of premature ageing. It can also help brighten dull skin tone around the eyes.
Olay Regenerist Retinol 24 Night Eye Cream
Olay Regenerist Retinol 24 Night Eye Cream is one of the best eye creams on the market. This powerful formula blends anti-aging and firming ingredients, helping nourish the look of your delicate skin around your eyes. It also provides smoothing, resurfacing and firming support, while working to reduce the appearance of fine lines.
The eye cream is enriched with Vitamin B3 to help maintain skin's natural protective barrier and Polyhydroxy Acid Gluconolactone to help keep skin smooth and promote resurfacing overnight. This formula also features a Retinol Complex— helps hydrate and turns tired eyes into wide awake ones. Finally, it has Niacinamide whose properties help skin restructure to look smoother & firmer.
Aveeno Absolutely Ageless Eye Cream
Aveeno Absolutely Ageless Eye Cream is formulated to reduce the appearance of wrinkles, dark circles and puffiness while hydrating the skin around your eyes. This creamy formulation is made with blackberry extract, which has been shown to reduce the signs of ageing by reducing the appearance of fine lines and wrinkles. Additionally, Aveeno's proprietary Active Naturals Triple Oat Complex aids in locking in moisture to enhance skin texture and address visible signs of tiredness. The lightweight formula is designed with a combination of ingredients that help protect delicate skin against environmental stressors.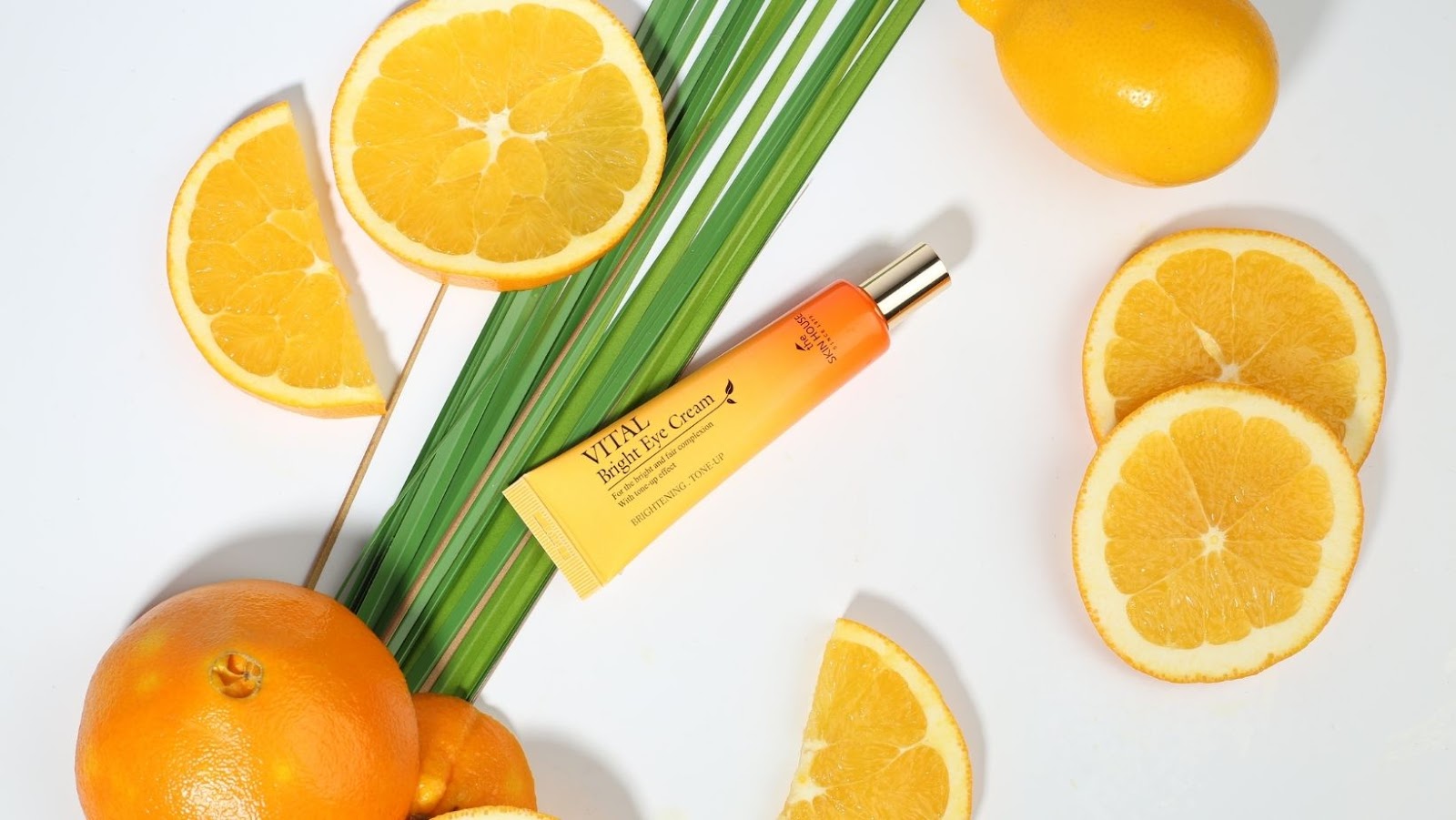 Kiehl's Creamy Eye Treatment with Avocado
Kiehl's Creamy Eye Treatment with Avocado is an ultra-hydrating eye cream that features nourishing avocado oil—a rich, fatty acid-packed ingredient known to hydrate and soothe delicate skin. With a smooth, creamy texture, this eye treatment helps to minimise the appearance of puffiness and doesn't crease over makeup. The formula also contains Beta-Carotene.
How to Use Eye Cream
Eye cream is an important part of any skincare routine. It helps your skin look youthful and can also reduce wrinkles and dark circles around the eye area. Eye creams come in a variety of formulas and can be used for different purposes. To get the most out of your eye cream, it is important to know how to use them correctly. This article will cover how to apply eye cream properly and the best eye creams on the market.
Cleanse and Exfoliate
Before applying eye cream, make sure your skin is clean and exfoliated. This will help to remove any built-up dirt, oil and makeup that can clog pores and stop your chosen eye cream from working effectively. For a gentler cleanse, use natural oils such as jojoba or sweet almond oil as a cleanser — they are both excellent at dissolving makeup while still being gentle on the delicate skin around the eyes.
You can also exfoliate around your eyes with an appropriate scrub. Make sure to only use gentle circular motions, avoiding vigorous scrubbing. Look for formulas that contain smaller particles, to ensure you don't over-scrub the delicate skin around your eyes. The goal here should be to gently remove any dead skin cells without irritating or even damaging sensitive eye skin.
Once you have finished cleansing and exfoliating, be sure to rinse off all residual product before allowing the area to dry completely before moving onto the next step — applying eye cream!
Apply Eye Cream
Applying eye cream is a crucial step in your skin care routine for targeting and treating signs of ageing, as well as dark circles and puffiness around the eyes.
Begin by gently tapping your eye cream with your ring finger onto the delicate eye area—never rub or tug at this delicate area.
Massage in Eye Cream
Applying eye cream is an important step in any skincare routine, as the skin around the eyes is delicate and prone to ageing. Eye cream can help reduce wrinkles, bags, puffiness and dark circles, and make you look more alert and wide-eyed. To get the most out of your eye cream, follow a few simple steps for applying your product correctly.
• Start by washing your hands thoroughly before touching your face. This will help ensure that no bacteria or dirt gets transferred onto the delicate skin around your eyes.
• Use only a pea-sized amount of eye cream for each eye. This is enough to cover the area thoroughly without overloading it with product or causing irritation.
• Gently massage the product into your skin using light circular motions with your fingertips. Be sure not to pull or tug too hard on this delicate area – use only gentle pressure when applying and blending in the product.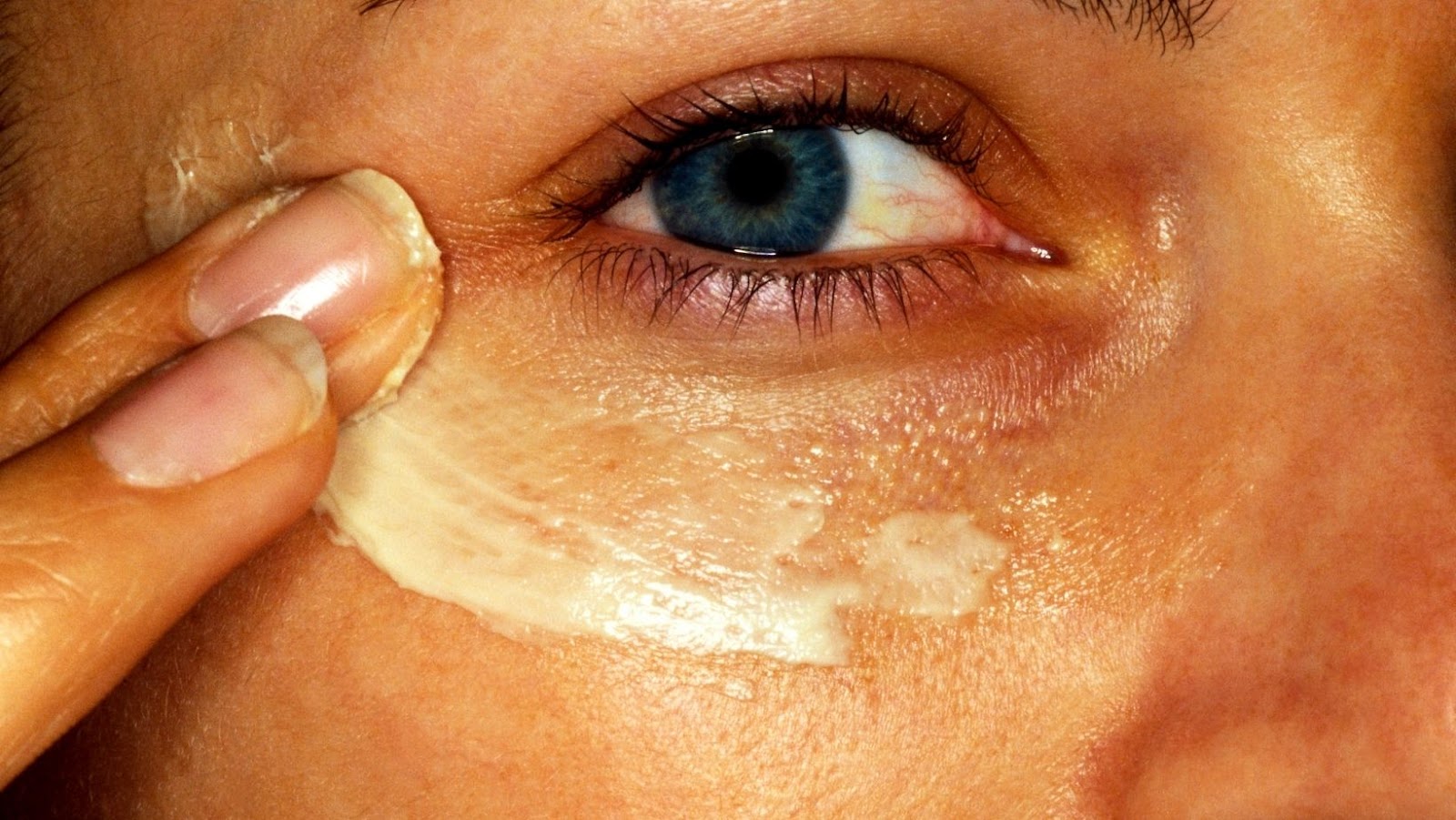 • Start from the inner corner of each eye and move outward in an ever-widening circle until all of the area around each eye has been covered in a light layer of eye cream.
• Then pat along the entire orbital bone (the bone surrounding your entire eye socket) with slightly firmer pressure to make sure that all areas have been covered in product evenly.
• Finish off by lightly pressing into both sides of each temple – this activates lymphatic drainage which helps reduce puffiness around the eyes overnight!
Use Sunscreen
It is important to use sunscreen when using eye cream. UV rays can cause wrinkles, dark spots, and other signs of wear and tear on the delicate skin around your eyes. Make sure that you apply a broad-spectrum sunscreen with an SPF of 30 or higher every day in order to protect your skin from the sun's harmful UVA and UVB rays. Reapply sunscreen as needed throughout the day for optimal protection. In addition, wearing sunglasses whenever you are outdoors will provide further protection for your eyes.
When applying eye cream, remember to be gentle with the delicate skin around the area. Use your ring finger to gently dab a small amount of eye cream on each eye lid and under the eyes in an upward motion; avoid pulling or stretching the skin while applying product. For best results, try using an eye cream enriched with antioxidants that nourishes and reduces puffiness while providing anti-aging benefits.
Conclusion
Eye cream is an important part of a healthy skin care routine and should be chosen carefully to best address your individual skin needs. Ultimately, the best eye cream is one that provides effective hydration and treatment. To ensure that you purchase an eye cream that works, look for one with peptides, antioxidants and moisturising agents like hyaluronic acid or glycerin in its formulation. Reviews can be helpful when considering different products, but remember to find the proper fit for your skin type. Additionally, be aware of any potential allergens in the product you choose.
Once you settle on the eye cream that suits your needs, here are a few tips on how to use it:
– Use the pads of your ring finger to apply eye cream so as not to pull or tug at the delicate under-eye area.
– Gently press – do not rub – the product into your skin until it is completely absorbed.
– Apply toner/serum followed by moisturiser if desired prior to using eye cream. Remember less is more; start off with a pea size amount to begin with and increase amount if necessary.
– Don't forget sunscreen; UV rays can contribute to premature ageing around the eyes