Precautions when using vitamin E suppositories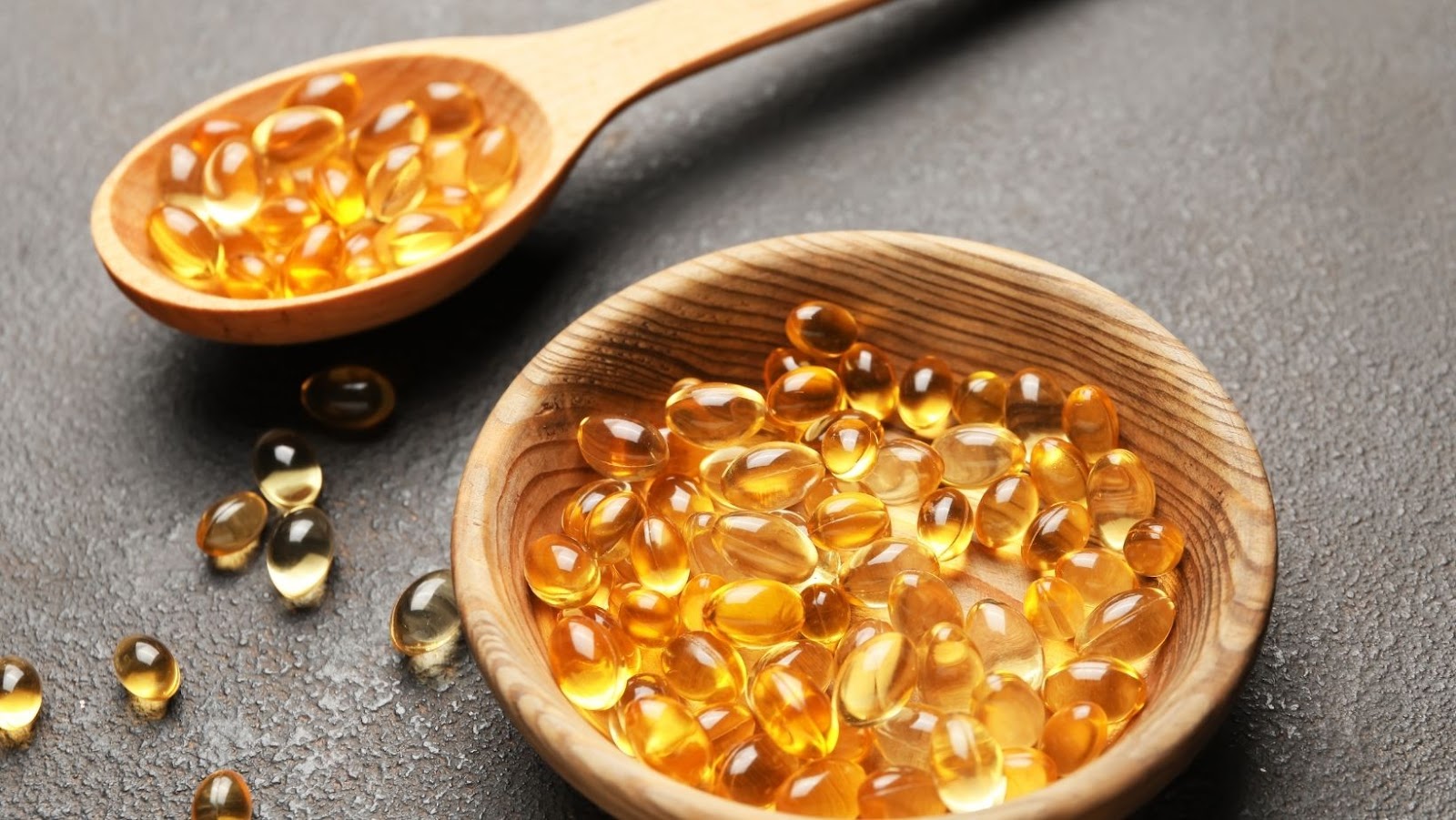 Vitamin E suppositories are medicated products that contain natural or synthetic vitamin E. They come in various forms and are used to treat a variety of ailments, but they can sometimes have side effects, so it's important to take precautions when using them. This article will provide information on where to buy vitamin E suppositories and some advice on how to use them safely. Additionally, it will explain what symptoms indicate that you should stop taking vitamin E suppositories and seek medical attention.
Where can i buy vitamin e suppositories
Vitamin E suppositories are a pharmaceutical preparation that contains vitamin E, normally as tocopherol acetate, in an off-white, semi-solid base usually made with cocoa butter and beeswax. They provide an alternative to oral vitamins because they deliver higher concentrations of the nutrient and avoid gastrointestinal upset. Vitamin E is a fat soluble vitamin that the body needs for healthy skin, bones and teeth. It also helps boost the immune system and protect organs from toxins..
Vitamin E suppositories are typically used to treat rectal irritation and short-term haemorrhoids or for nutritional supplementation. While available for sale without a prescription at most pharmacies, it is important to consult your doctor before using vitamin e suppositories if you are pregnant or experiencing any other health issues as this product can interact with other medications you may be taking. Additionally, many people are allergic to bee products like beeswax so should choose their supplement carefully if this is the case.
Benefits of Vitamin E Suppositories
Vitamin E suppositories are a type of over-the-counter medication which is usually taken vaginally, although they can also be used rectally. Vitamin E supplements in this form are typically used to aid fertility and alleviate the symptoms of vaginal dryness. Because of the somewhat limited availability of such products, consumers who are interested in using this form of vitamin should ensure that they purchase them from a reputable supplier who offers up-to-date packaging and clear instructions for use.
Generally speaking, Vitamin E suppositories can have numerous potential advantages for patients. These may include decreasing inflammation and relieving pain in the affected area, helping to improve circulation and preventing infection or other common symptoms. Additionally, Vitamin E suppositories help to enhance fertility in both men and women by increasing their chances for advanced ovulation or improved sperm counts. In addition, there is some evidence that it can reduce the risk of certain cancers such as ovarian cancer. Furthermore, it may be beneficial in reducing side effects associated with menopause such as vaginal dryness or hot flashes.
It is worth noting that while Vitamin E suppositories are generally considered safe when administered as directed, there are certain risks involved with overdosing on Vitamin E as well as potential interactions with other medications that should be considered prior to their use. As such, pregnant or nursing women should consult their doctor before taking any supplement containing vitamin E, while individuals on existing prescription medication should speak to their healthcare provider prior to beginning any new treatment regimen involving vitamin supplements–including those taken through topical application like vaginal suppositories–to ensure it does not affect the effectiveness or quality of other medication prescribed by their doctor.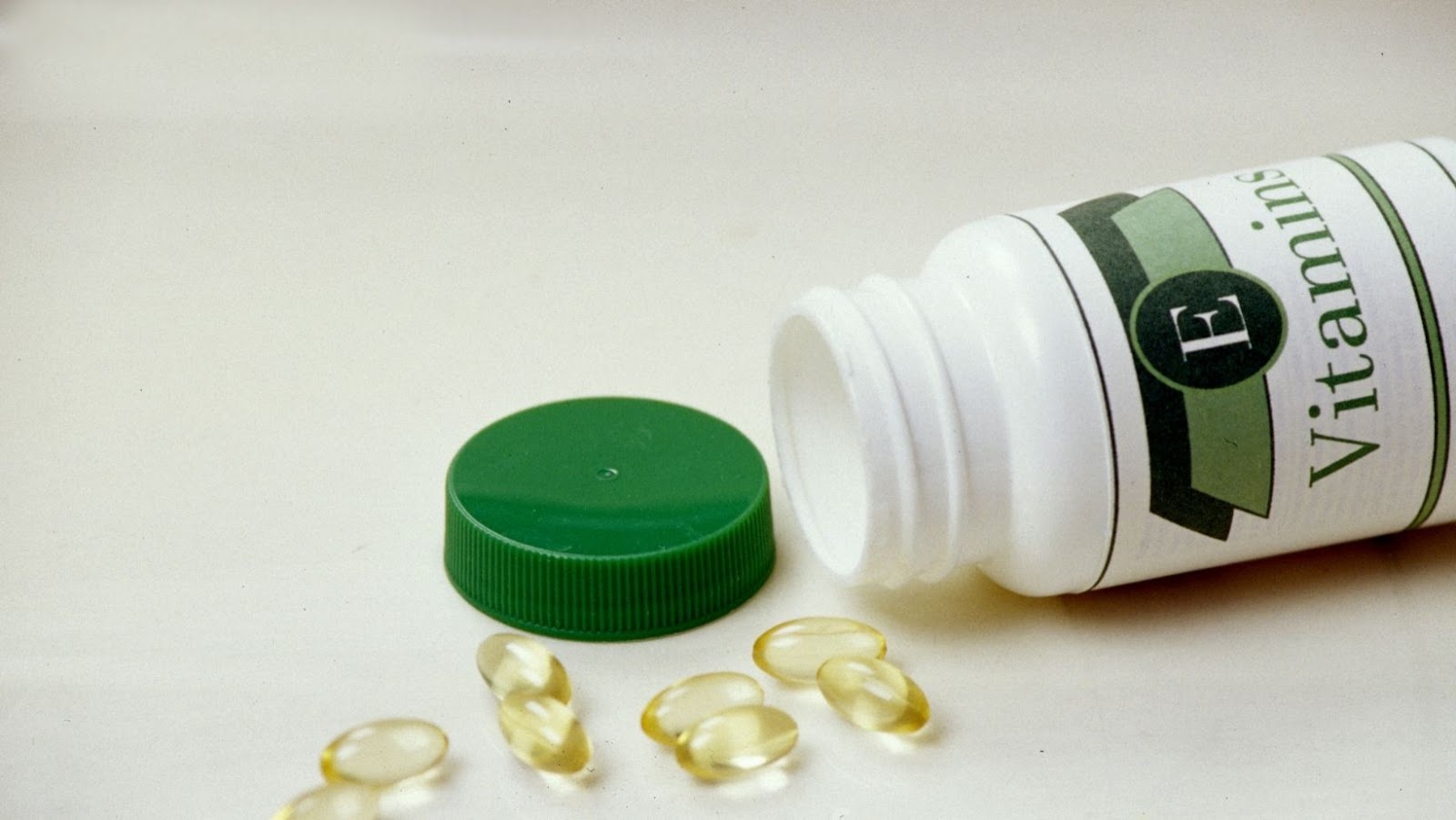 Precautions when Using Vitamin E Suppositories
Vitamin E suppositories are an effective treatment for a wide range of health conditions. The suppositories allow for direct application of the active ingredient and can be used to treat conditions such as itching, burning, and irritation. While these suppositories can be helpful, it is important to take certain precautions when using them. This article will discuss the precautions that should be taken when using vitamin E suppositories.
Consult with a doctor
Before you decide to take vitamin E suppositories, it is important to consult with a medical professional. This will allow you to ensure that the supplement is safe for you to use and that it will not interact negatively with any medications or existing health concerns. Additionally, your doctor may have specific recommendations for dosage, frequency, and other more specific precautions.
When looking into purchasing vitamin E suppositories, make sure that the product has been properly tested and approved by a formulating healthcare organisation like the British Pharmacopoeia Commission. This assurance of quality can go a long way towards ensuring that you are getting the best quality product available. Additionally, be sure to read through all of the instructions given with each supplement to familiarise yourself with its intended application.
Do not exceed the recommended dosage
When using vitamin E suppositories, it is important to follow the dosage information on the product label carefully. If you are under the care of a healthcare professional, follow his or her instructions for dosage. Exceeding the recommended dose of vitamin E can cause serious health problems, including an increased risk for hemorrhagic stroke or cardiovascular disease.
Vitamin E is fat-soluble and can be lost from your body through certain pathways. Vitamin E suppositories should be used cautiously if you have certain medical conditions or take medications such as blood thinners or hormones that may affect how your body absorbs and metabolises the vitamin E.
In addition, because there is no single regulation governing vitamins and supplements, it is important to ensure you buy quality dietary supplements from a reputable source that has been evaluated by third-party testing organisations such as USP Verify, NSF International and ConsumerLab). Make sure to read the ingredients list on any supplement carefully before purchasing.
Do not use if allergic to Vitamin E
People who are allergic to vitamin E must avoid using vitamin E suppositories. An allergic reaction to these suppositories can range from mild skin irritations, such as redness or itching, to serious breathing problems or anaphylactic shock. If you have any known allergies to Vitamin E or any other substances, check with your doctor before using this supplement.
It is also important to remember that, Vitamin E suppositories should not be used for more than 10 days without medical advice. Also it is advisable not to use them if you are pregnant or breastfeeding without discussing with your physician first, as overconsumption of Vitamin E may increase the risk of birth defects or other health problems for the baby. Vitamin E suppositories should only be used as directed and only after seeking medical advice or under the guidance of a qualified healthcare professional.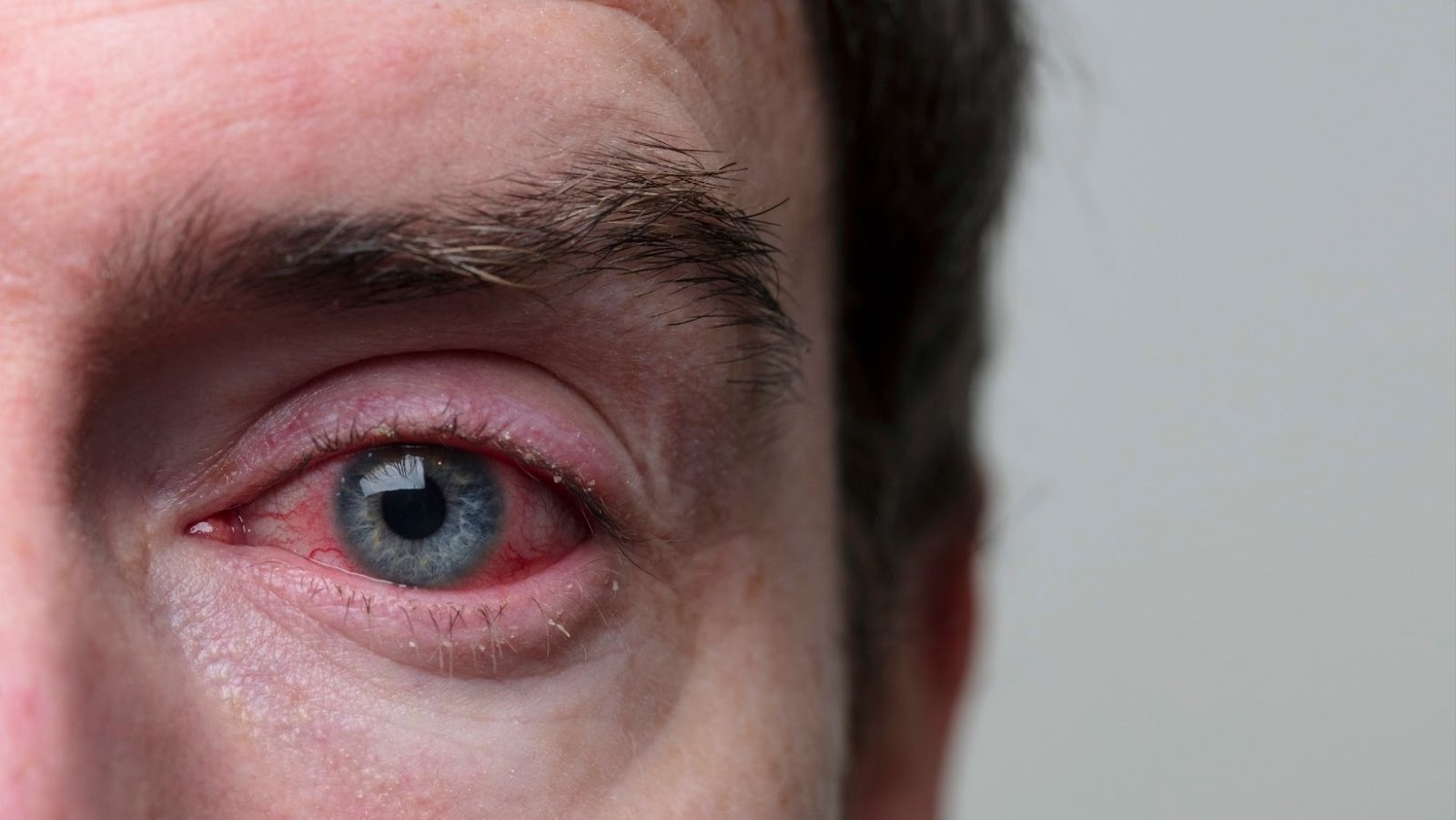 Vitamin E supplements are not regulated in the same way as prescription drugs and always look for labels that display U.S.P verified marks to make sure that the product meets quality standards set by a third-party certifier approved by the United States Food and Drug Administration (FDA). Buying Suppositories sold in supermarkets, pharmacies and drugstores can help make sure that you have purchased high-quality products; however, always speak to your doctor before taking them as they may have potentially dangerous side effects in conjunction with other medicines you may be taking at this time.
Do not use if pregnant or breastfeeding
Women who are pregnant or breastfeeding should not use vitamin E suppositories without a doctor's approval. Vitamin E is an antioxidant and fat-soluble vitamin that has been known to have many beneficial effects, but taking too much of it can potentially put you at increased risk for serious health problems. Vitamin E supplements can interact with other medications and supplements, as well as affect hormone levels and foetal growth in pregnant women. Consult with a healthcare professional before using any vitamin E supplement if you are pregnant or breastfeeding, including if you are thinking about using topical vitamin E suppositories. In addition, be aware that for many over-the-counter products (such as sea buckthorn oil or DMSO suppository products), the quality of the product may differ by seller. Do your research and make sure to buy your product from a reliable source that is properly labelled.
Where to Buy Vitamin E Suppositories
When it comes to buying vitamin E suppositories, there are a few precautions that you should follow to ensure that you are getting a quality product. It's important to do your research to ensure that you are getting the best product for your needs. In this article, we will talk about where to buy vitamin E suppositories and the considerations that go along with purchasing them.
Online
Thanks to the rise of e-commerce, it's now possible to purchase Vitamin E suppositories online. However, before doing so, it's important to be sure that you're buying from a reliable source. The best place to buy Vitamin E suppositories is from a trusted and reputable online retailer that offers safe and secure payment options. Check out customer reviews and inquire about their return policy in case you're not satisfied with the product or have any other concerns. Additionally, be sure to thoroughly read the label on the product before purchasing, and if possible, consult with a healthcare professional about the correct dosage for your needs.
Local Pharmacies
Local pharmacies offer a wide range of vitamin E suppositories that can be purchased over-the-counter or with a prescription. Pharmacy personnel can provide detailed information about the product itself, including instructions for proper use and potential side effects. Additionally, many local pharmacies offer competitive prices and buy-in specials that allow consumers to save money. Customers should always ask their pharmacist to find the best deal.
If you are looking for specific brands or products, your local pharmacy may not carry them all – so it is important to call ahead and inquire with individual stores first. You can usually expect up-to-date inventory tracking, as this kind of information is kept online in most pharmacies these days. Additionally, pharmacists can help you find out if the product is covered by your health insurance plan (or any other applicable discount programs).
Some pharmacies also offer special ordering for exclusive brands and items, allowing customers to purchase items not normally stocked in store. Buying from a brick-and-mortar pharmacy has many advantages, including interactivity with knowledgeable staff, access to advice from medical practitioners (if needed), and convenience in receiving orders at home without needing an internet connection. As always, it's important to contact your doctor before using any type of supplement or medication, as vitamin E suppositories can have serious side effects if used incorrectly or without medical supervision.
Conclusion
It is important to consult your doctor about the use of vitamin E suppositories and for any possible associated risk factors. Moreover, it is highly recommended to obtain your vitamin E from a trusted source. The FDA does not evaluate or regulate dietary supplements, so it is important to purchase supplements from reputable sources that are certified by other organisations. It is also beneficial to discuss with a healthcare professional your best possible treatment option before starting a vitamin supplementation routine.
In conclusion, the use of vitamin E suppositories can be an effective way to improve the condition of the rectal area when used under healthcare supervision following proper safety precautions. It is beneficial to get guidance and advice from a medical professional before beginning any kind of supplement regimen or attempting self-treatment with remedies like Vitamin E suppositories.