Are there any other treatments like microneedling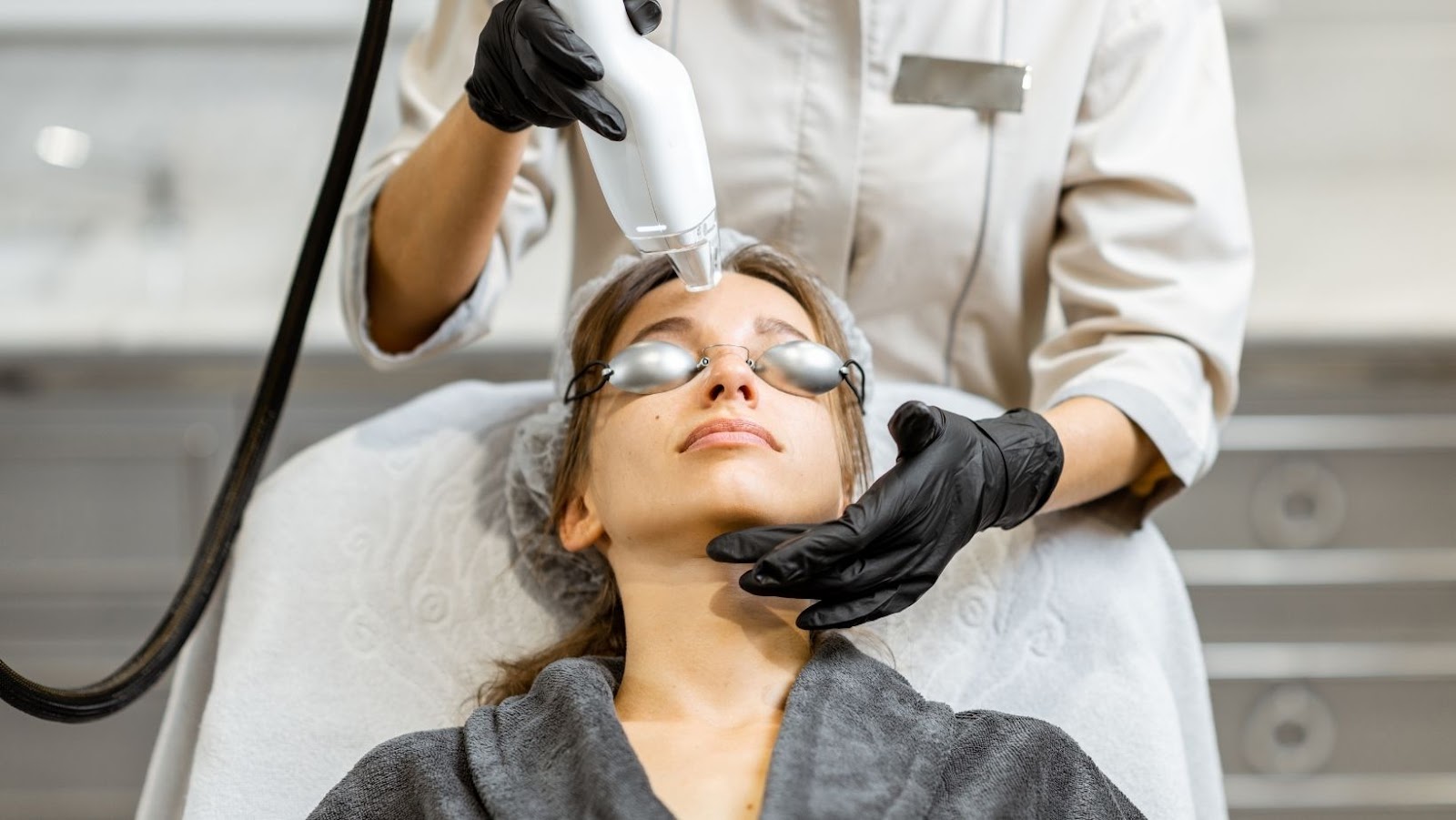 Microneedling is a popular and effective skin treatment used to reduce wrinkles, scars, and other marks on the face. It involves using a small device with very thin needles to puncture the skin, causing tiny wounds that stimulate the body's natural healing response. This results in increased collagen production, improved skin texture, and reduced discoloration.
There are many treatments available that can achieve similar effects as microneedling with varying degrees of effectiveness. In order to decide which treatment is best for you, it is important to understand how each one works and what conditions or goals it can help address. This guide will provide an overview of different treatments available and their potential benefits, allowing you to make an informed decision about which treatment may be most effective for you:
How long do microneedling results last
Microneedling is a nonsurgical skin treatment that utilises fine, short needles to create tiny punctures in the surface of the skin. This process causes small amounts of bleeding and stimulates the body's natural repair mechanisms to begin regenerating collagen. The result is improved appearance of fine lines, wrinkles, enlarged pores, acne scars and stretch marks. Microneedling has been proven to be a safe and effective alternative or addition to dermal fillers and laser treatments.
Although microneedling has shown positive results in a variety of skin problems, it may not be suitable for all conditions or individuals. In general, microneedling is not recommended for people with active acne or cold sores and should only be administered by a qualified professional with an understanding of individual skin care needs.
Some other treatments that can help improve the appearance of your skin include:
Chemical Peels: In this procedure, chemical solutions are applied to the face to exfoliate dead cells from the surface layers of the skin resulting in brighter complexion and more even tone
Laser Treatments: Laser treatments use an intense beam of light directed onto the skin which destroys pigment cells leaving behind smoother younger looking skin
IPL (Intense Pulsed Light): A newer procedure popular for smoothing texture and evening out pigmentation as well as treating sun damage
Dermal Fillers: These injectable substances are used to plump up fine lines and wrinkles as well as add volume or improve facial contour
Radiofrequency Treatments: Also known as Rfip this type of treatment uses radio waves delivered through a hand held device which heats up collagen in your inner layer causing it tighten which gives you tighter smoother looking on your surface layer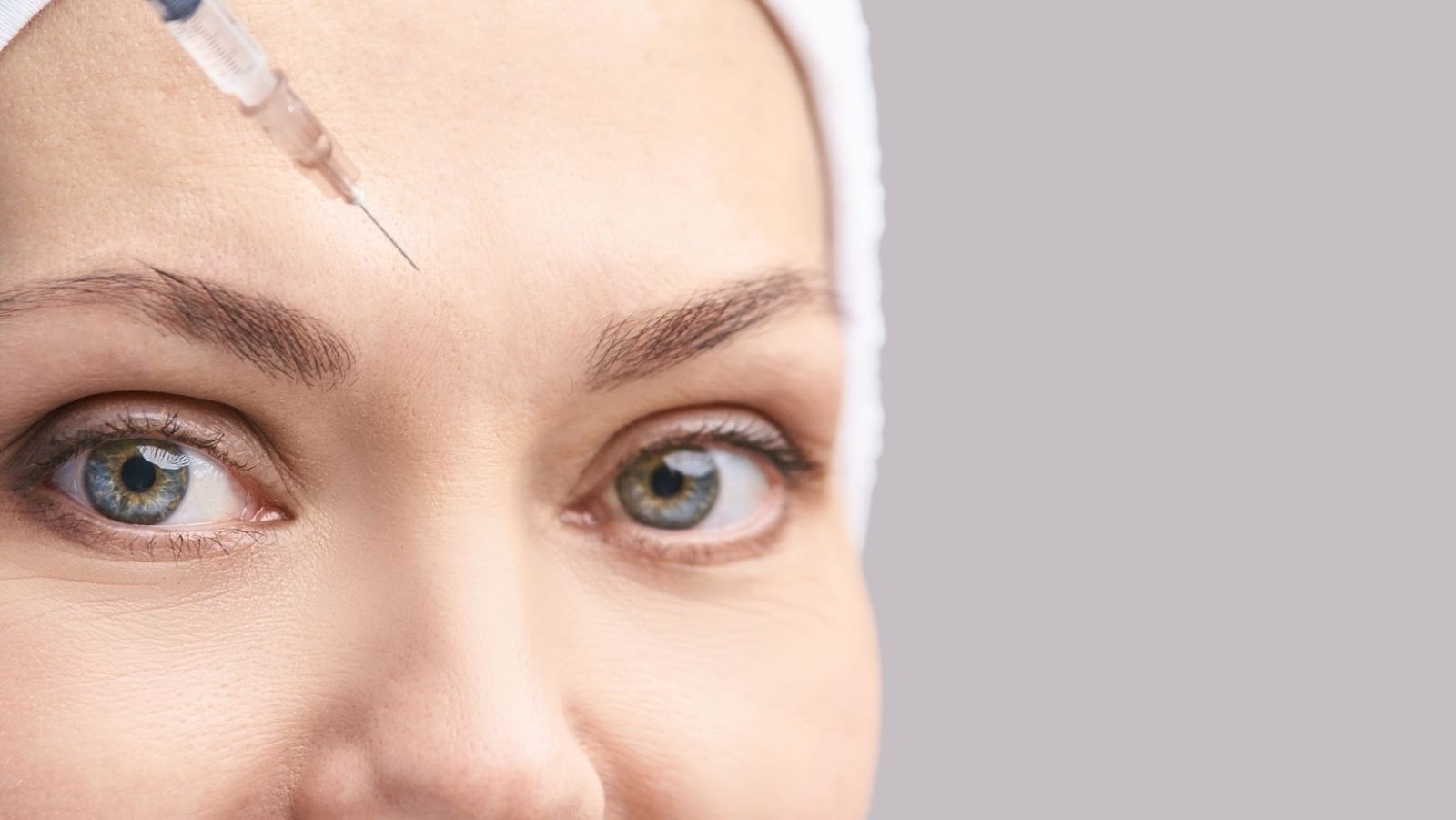 Benefits of Microneedling
Microneedling is a popular cosmetic treatment used to improve skin tone and reduce the appearance of wrinkles. It can also be used to treat acne scars, stretch marks, and other skin irregularities. The treatment involves the use of tiny needles at the surface of the skin, which helps to stimulate collagen and elastin production.
Let's look at some of the benefits of microneedling:
Improved Skin Texture and Tone
Microneedling is a popular and effective treatment that is known to improve skin texture and tone. This minimally invasive procedure stimulates collagen production, promoting smoother and younger-looking skin. It can reduce the appearance of visible wrinkles and fine lines, as well as acne scars.
The procedure typically results in an improved texture through collagen stimulation. Patients may also notice changes in their skin tone such as a more even complexion with fewer blotches or dark spots. These effects are caused by the tiny puncture wounds caused by the microneedling device allowing for greater penetration of serums and creams used in conjunction with the treatment. This increased absorption of beneficial ingredients from cosmetic creams can enhance results significantly, leading to further improvement in skin texture and tone.
Microneedling can be used on both the face and body for improved skin texture and tone, making it one of the most effective treatments available for many aesthetic concerns.
Reduced Acne Scars and Hyperpigmentation
Microneedling is an effective treatment for those looking to reduce acne scars and hyperpigmentation. The procedure works by using tiny needles in the form of a pen-like device to puncture small holes on the skin, which trigger a healing response from the body. As these wounds heal, your skin will become smoother, more even-toned, and free of excess oil. Additionally, microneedling helps boost collagen production and improves the texture of your skin.
This makes it an ideal option for those who suffer from acne scars or areas with sun damage or dark spots. With proper aftercare and maintenance treatments, you can maintain the results achieved with microneedling for up to two years.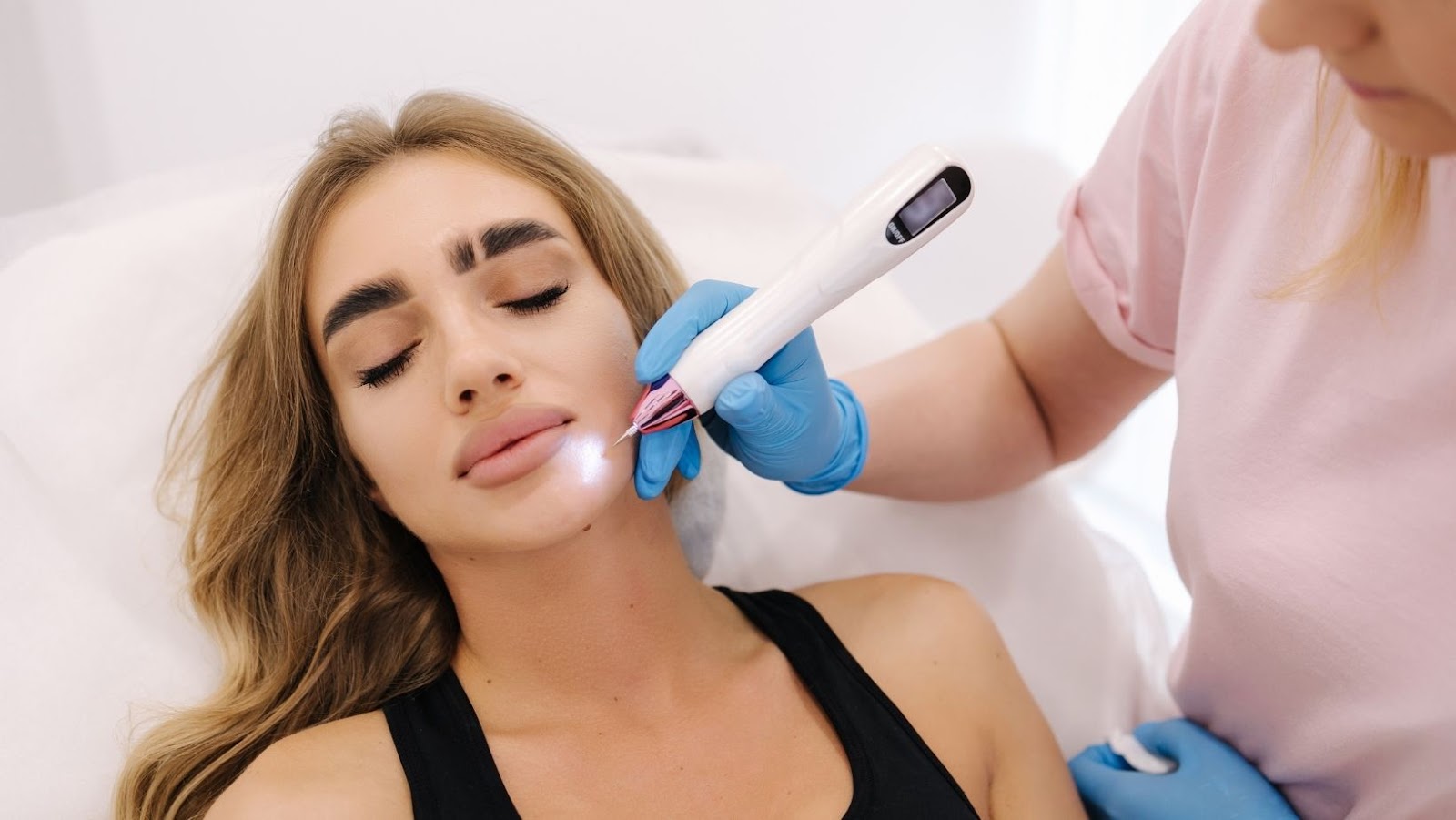 Increased Collagen Production
The main mechanism of action on skin structures and increased collagen production with microneedling is caused by the breaking of the dermal barrier. This trauma stimulates a cascade of responses in the skin, which culminate in better texture, improved tone and brightness as well as reduced wrinkles and fine lines.
During microneedling, small holes (the needles create invisible pathways) or micro-channels are made into the layers of skin that are deeper than what can be accessed with daily exfoliating products. These channels are used to help deliver active ingredients such as growth factors or cosmeceutical products deep into the skin for maximum absorption benefits. It has been proven that with this method, there is an increase in natural collagen production over time—which is what makes microneedling so beneficial for skin rejuvenation.
Another fantastic benefit of increased collagen production due to the microneedling treatment is that it improves scarring on the face by inducing a reparative healing process. Improving scarring includes enhancing other imperfections on the skin such as age spots, moles, stretch marks or enlarged pores. The microneedling procedure also improves elastin formation which assists with keeping your complexion looking vibrant and youthful for lasting results!
Alternatives to Microneedling
Microneedling is a popular treatment used to treat wrinkles, acne scars, and other skin imperfections. While microneedling can be effective, it is not for everyone. In this article, we will discuss some effective alternative treatments to microneedling that people can consider to improve the look and feel of their skin.
Laser Treatments
Laser treatments may be an ideal alternative to microneedling for those seeking to achieve smoother skin. While microneedling involves those circular patterns of tiny needles, laser treatment harnesses light energy in order to stimulate collagen production and the resurfacing of the skin. Some of the most popular laser treatments for smoothing skin include ablative and non-ablative lasers, as well as fractional CO2 lasers.
Ablative lasers remove the top and middle layers of skin known as the epidermis and dermis using an intense pulse of energy with a wavelength between 1,064 nm-10,600 nm. The needling can cause irritation and swelling which may require downtime.
Non-ablative lasers work without harming or removing any skin layers. The procedure heats up the dermis layer using a wavelength between 620 nm-2,940 nm which stimulates collagen production over multiple sessions without any downtime or peeling (Also known as "cold" laser therapy).
Fractional CO2 (Carbon dioxide) laser treatment is considered to be more intensive than both ablative or non-ablative treatments because it creates thousands of microscopic columns in your skin which helps stimulate new collagen production more effectively than other methods. It also provides exceptional results with little downtime; however, since fractional CO2 involves deeper penetration that can cause more swelling and discomfort than other forms such as painted lines or grids on your face indicating invasive ablations (powders), it's best to consult with your dermatologist before committing to this procedure.
Chemical Peels
Chemical peels are a form of non-invasive skin rejuvenation that can be used to reduce wrinkles, blemishes, and sun damage. A chemical solution is applied to the skin to cause it to exfoliate and peel off. The new layer of skin that is exposed is often smoother and less wrinkled than the old one. There are several types of chemical peels, each tailored for different skin issues and levels of skin sensitivity.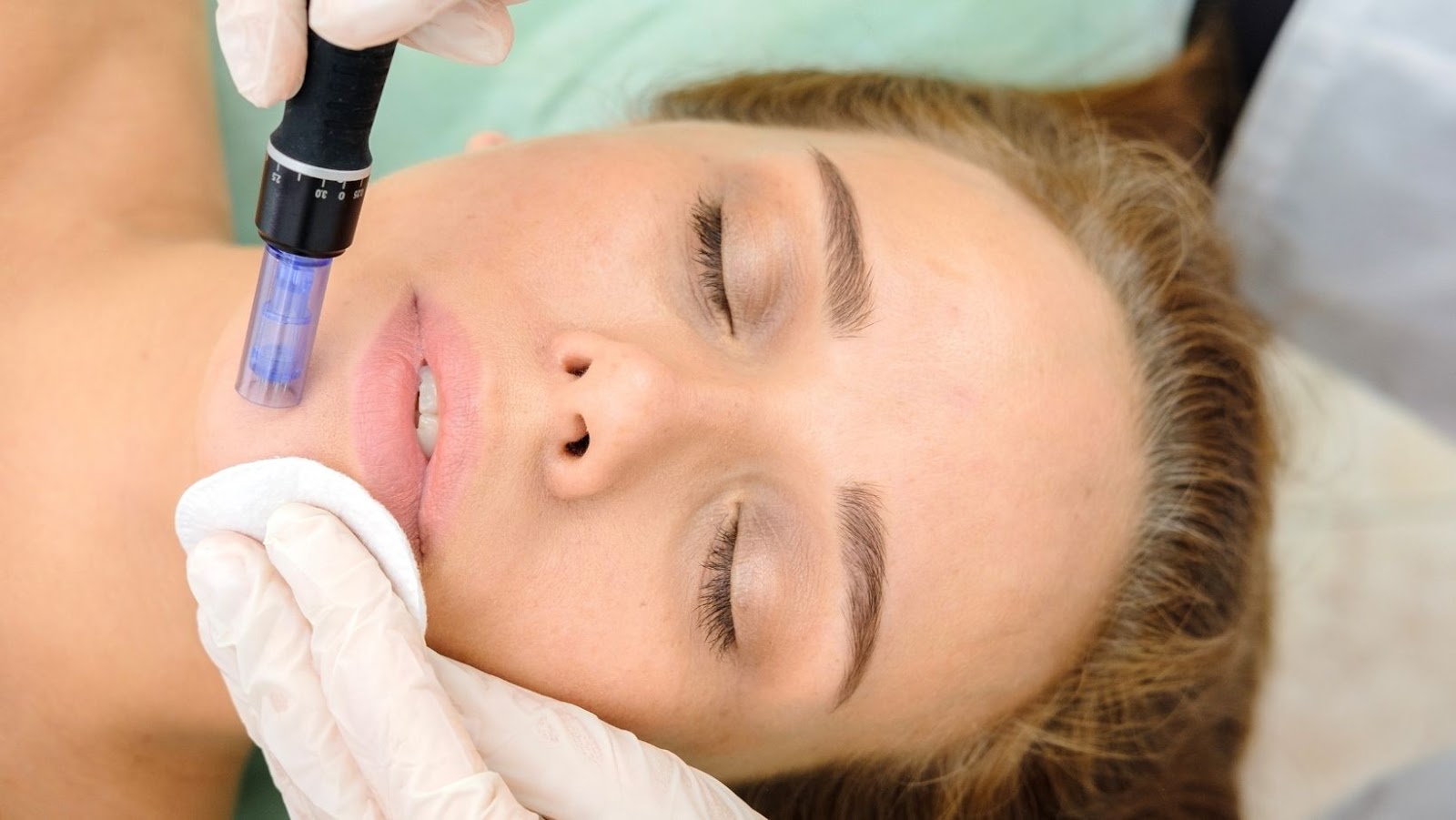 Light Peel: Light peels use mild acid solutions such as lactic acid, glycolic acid, or fruit enzymes. They penetrate only the outer layers of the skin where they work to soften fine lines, even out texture and tone, treat acne or age spots, or brighten skin colour.
Medium Peel: Medium peels use trichloroacetic acid (TCA) in higher concentrations which allows them to penetrate deeper into the layers of your skin. This type of peel is generally used for wrinkles and problems caused by sun exposure such as age spots and freckles. These types of peels typically produce more significant results with more downtime required for healing afterward.
Deep Peel: Deep peels are the most intense type available; they use phenol at very high concentrations in order to penetrate deeply into your pores where it works to repair deeper damage caused by age or other environmental factors like sun exposure and smoking. Deep peels generally require a longer recovery time but can produce dramatic results depending on your specific needs.
Dermaplaning
Dermaplaning is a mechanical, exfoliating treatment that uses a scalpel to scrape away layers of dead skin and vellus hair or "peach fuzz". Unlike microneedling, dermaplaning does not penetrate the skin, so it is not truly a treatment for hyperpigmentation or wrinkles, but it can create the appearance of firmer and brighter looking skin. It can also provide a smoother surface for effective skincare products to penetrate more easily.
Dermaplaning offers some time convenience since it typically takes about 20 minutes to exfoliate the entire face. Dermaplaning is also better suited for very sensitive and dry skin as there is no downtime associated with this gentle exfoliation procedure. The treatment should be repeated on a monthly basis in order to maintain smooth, healthy skin.
Conclusion
After researching different skin treatments and gathering information, it is clear that there are other treatments like microneedling, which have proven to be effective and have had positive results in restoring skin's natural health.
Alternative or supplementing treatments such as chemical peels, microdermabrasion, laser resurfacing, and radiofrequency therapy should be considered as well in order to achieve the desired overall results.
It is important to always consult with your dermatologist or skin care specialist to determine which method of treatment would best suit the individual needs. The cost associated with these treatments can vary depending on the severity of the condition and how many sessions are needed to produce satisfactory results. Additionally, it is important that post-treatment instructions are followed correctly to maintain optimal treatment efficacy.