Tips for wearing makeup after dermaplaning
Applying makeup after dermaplaning is possible and can help you achieve the desired look, but it is important to follow some important guidelines in order to keep your skin healthy.
How long after dermaplaning can i wear makeup
Dermaplaning is a skin treatment which removes dead skin cells and facial hair, and leaves you with a smooth, glowing complexion. It is important to understand that your skin requires some time to fully heal and recover from the treatment and be ready for makeup again.
Therefore, we have compiled a list of guidelines you should follow before applying makeup after dermaplaning:
Wait at least 24 hours after the treatment before applying makeup.
Use gentle, non-abrasive makeup products.
Cleanse your skin thoroughly before and after applying makeup.
Choose makeup products with natural ingredients.
Avoid using heavy foundation and powder.
Apply a light moisturiser before applying makeup.
Avoid using harsh makeup removers.
Wait at least 24 hours after dermaplaning before applying makeup
After undergoing a dermaplaning treatment, it is important to take the necessary steps to ensure a safe recovery process. To ensure that the skin is not irritated, experts recommend waiting at least 24 hours before applying any type of makeup or skincare products. This ensures that the epidermis has had time to settle and begin its natural healing process.
Additionally, following a dermaplaning session, it is strongly recommended to apply SPF of at least 30 within 15 minutes of being outside in direct sunlight. While not all UV rays pass through the clouds and tinted glass, this step will protect your skin from unseen UV rays which can damage the skin's elastin and collagen fibres.
It is also wise to follow a regular routine of exfoliating two times per week to prevent dead skin from clogging the pores and creating congestion in the epidermis. By removing any dead skin cells that are left after dermaplaning, you can ensure that you have an even canvas with clarity across all areas on your face and neck. Ensure that these exfoliation treatments contain enzymes such as pumpkin or papaya so as not to be too harsh on freshly dermaplane skin.
Further, avoid exposing yourself directly out in direct sunlight without adequate protection and try your best not to use retinols or acids within 3-5 days after treatment as these types of ingredients can stop new cell turnover by overstimulating them during their fast growth period post-treatment causing irritation.
Avoid using heavy foundation or concealer
It's important to be cautious when wearing makeup after undergoing dermaplaning due to the sensitive nature of newly exposed skin. To reduce the risk of irritation, opt for a mineral powder foundation or light liquid tinted moisturiser instead of heavy foundation and concealer products. Mineral powder foundations are ideal because they don't tend to sit on top of the skin and will give you a more even look. Plus, they generally contain zinc oxide—which has natural healing properties that can help soothe the skin after treatments like dermaplaning.
When it comes to concealer, it's best to avoid using any in problematic areas where there might be flaking, dryness, redness or other signs of inflammation associated with dermaplaning. You can spot-treat these areas with an anti-redness serum or eye cream instead. Additionally, avoid using concealer under the eyes; this area is too delicate to handle heavy coverage and could easily become irritated—especially during the first few days post-treatment. Instead, use a light eye cream with light-reflecting properties that will brighten and illuminate your entire eye area without irritating it further.
Preparing the Skin
Dermaplaning is a popular cosmetic procedure that can help to exfoliate and rejuvenate the skin. After you have undergone a dermaplaning session, it is important to take certain precautions to ensure your skin is ready to wear makeup.
In this article, we will discuss the steps you can take to prepare your skin and wear makeup after a dermaplaning session:
Cleanse the skin thoroughly
It is highly recommended to cleanse your skin thoroughly prior to applying any makeup after dermaplaning. Make sure to use a gentle cleanser that does not contain any known irritants and is specifically formulated for your skin type. This will help ensure that your skin is free of any possible impurities that may be caused by the procedure.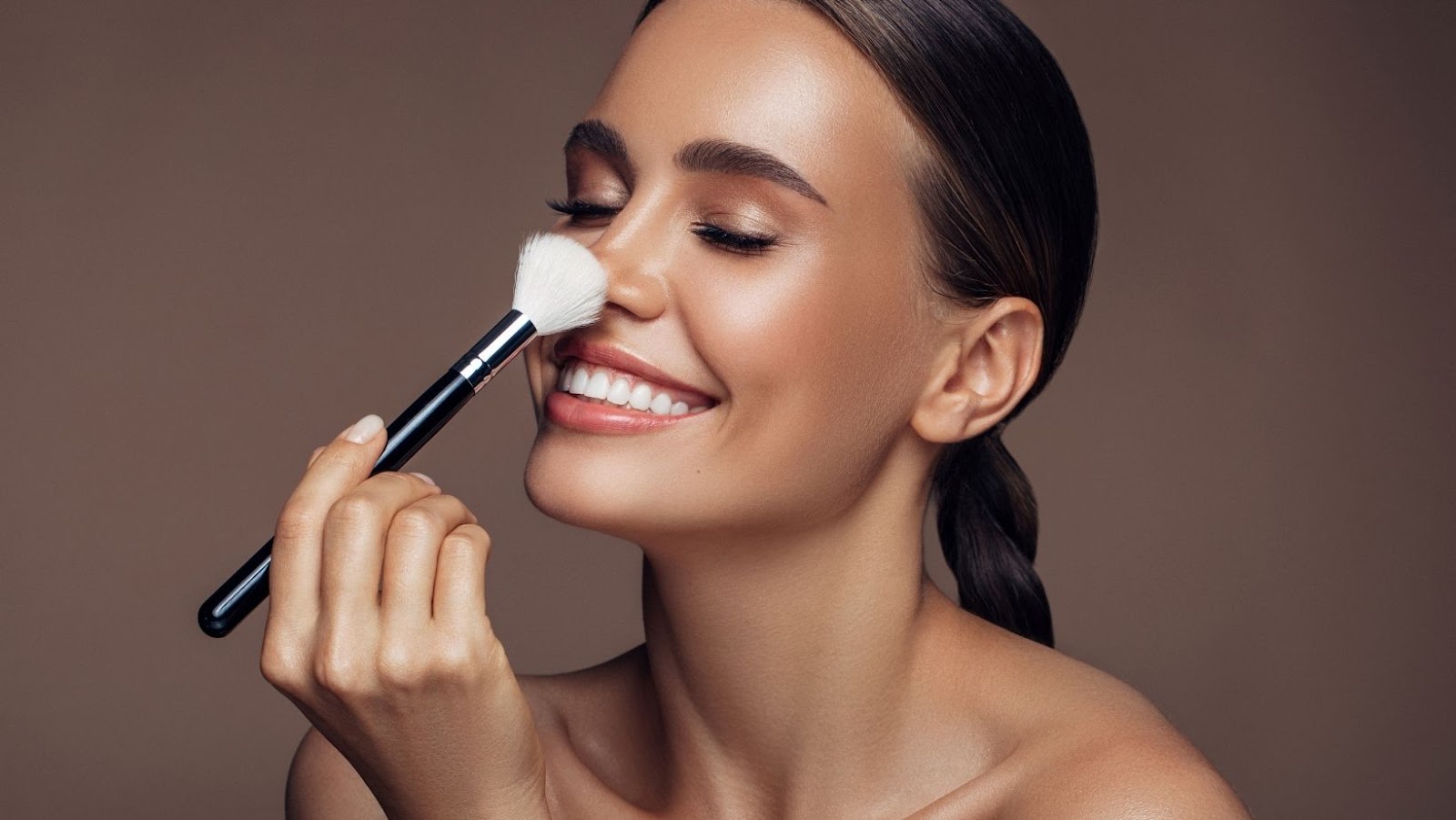 After cleansing, use an alcohol-free toner followed by an antiseptic cream, such as tea tree oil or witch hazel, which are effective in eliminating bacteria and reducing inflammation. Applying a light moisturiser after cleaning will also help protect the newly exfoliated skin against environmental factors.
Once you have completed these steps, you can proceed with applying makeup:
Alcohol-free toner
Antiseptic cream (tea tree oil or witch hazel)
Light moisturiser
Apply a light moisturiser
After completing a dermaplaning procedure it's important to immediately apply a light moisturiser. Keeping your skin hydrated is essential for a healthy complexion and to protect the newly revealed skin from potential irritants.
Cleansing the freshly dermaplane skin is recommended, although it should be done gently using cool or lukewarm water, as hot water may cause irritation. Using cleansers specifically designed for skin affected by procedures such as dermaplaning is also recommended.
Once you have washed and dried your face, apply a light facial moisturiser throughout your face, particularly across any new areas of skin revealed after the treatment. This will help keep your skin hydrated and protect it from changes in weather conditions as well as other possible irritants that may arise after dermaplaning. To further enhance absorption into the newly exposed lower layers of the skin, use a hydrating mist before applying any moisturising products.
Applying moisturisers specifically formulated with ingredients such as glycerin, hyaluronic acid, allantoin, niacinamide and ceramides can help boost moisture levels while calming and protecting the freshly exposed layers of skin. For an extra boosting effect, consider using an occlusive layer that acts like a barrier between your face and the environment – this would include items such as petroleum based products like Vaseline or balms with beeswax or other waxes that provide protection without clogging pores.
It's important to wait about 24 hours before applying makeup on top of the treated area in order to avoid any kind of irritation or further damage to newly treated skin cells which are more sensitive when fresh from a dermaplaning session. Your makeup routine should be kept very simple during this period until healed enough that heavier applications can be used without causing harm or discomfort.
Use a primer to help makeup last longer
After dermaplaning, it is important to give the skin adequate time to heal and rest. Makeup should generally be avoided for at least 24 hours, as rushing the healing process can irritate the skin further and lead to infection or scarring.
Once the skin has had time to heal, a long-lasting primer can help your makeup look fresh throughout the day. Primers are applied after moisturisers and sunscreens (on clean, makeup-free skin) and before foundation, concealer or any other makeup products you may use. Primers fill in lines, create an even texture on your skin and provide an "anchor" for other products that you layer on top of it. Not only will it help your makeup last longer on freshly dermaplane skin – primers can also extend the wear of existing blemishes and scars as well.
The steam generated when applying a primer helps open up pores so that you get a more consistent coverage on freshly cleared areas of your face. Steaming also helps soften any rougher edges that may have been left by the dermaplane process – this is especially beneficial if you have sensitive or irritated patches from waxing or shaving facial hair that otherwise disturbs your post-dermaplane complexion.
Lastly, it's important to remember not to apply too much pressure when blending in primer – solid but soft tapping motions are key for avoiding redness and feeling overly tightness in areas where dermaplaning occurred. With proper technique, primers can make creating smooth looks with fresh dermaplaning faces easier than ever!
Choosing the Right Makeup
Dermaplaning is a great way to remove unwanted facial hair and improve the look of your skin. After dermaplaning, it's important to choose the right makeup to avoid irritation and ensure your skin looks its best.
In this article, we'll discuss the tips for wearing makeup after dermaplaning and how you can choose the right makeup for your skin type:
Opt for mineral-based makeup
If you have recently had a dermaplaning procedure, it is best to wait at least 24 hours before you apply any makeup to your skin. The goal after a dermaplaning procedure should be to allow the skin to heal and recover fully. When you are ready to wear makeup, opt for mineral-based products.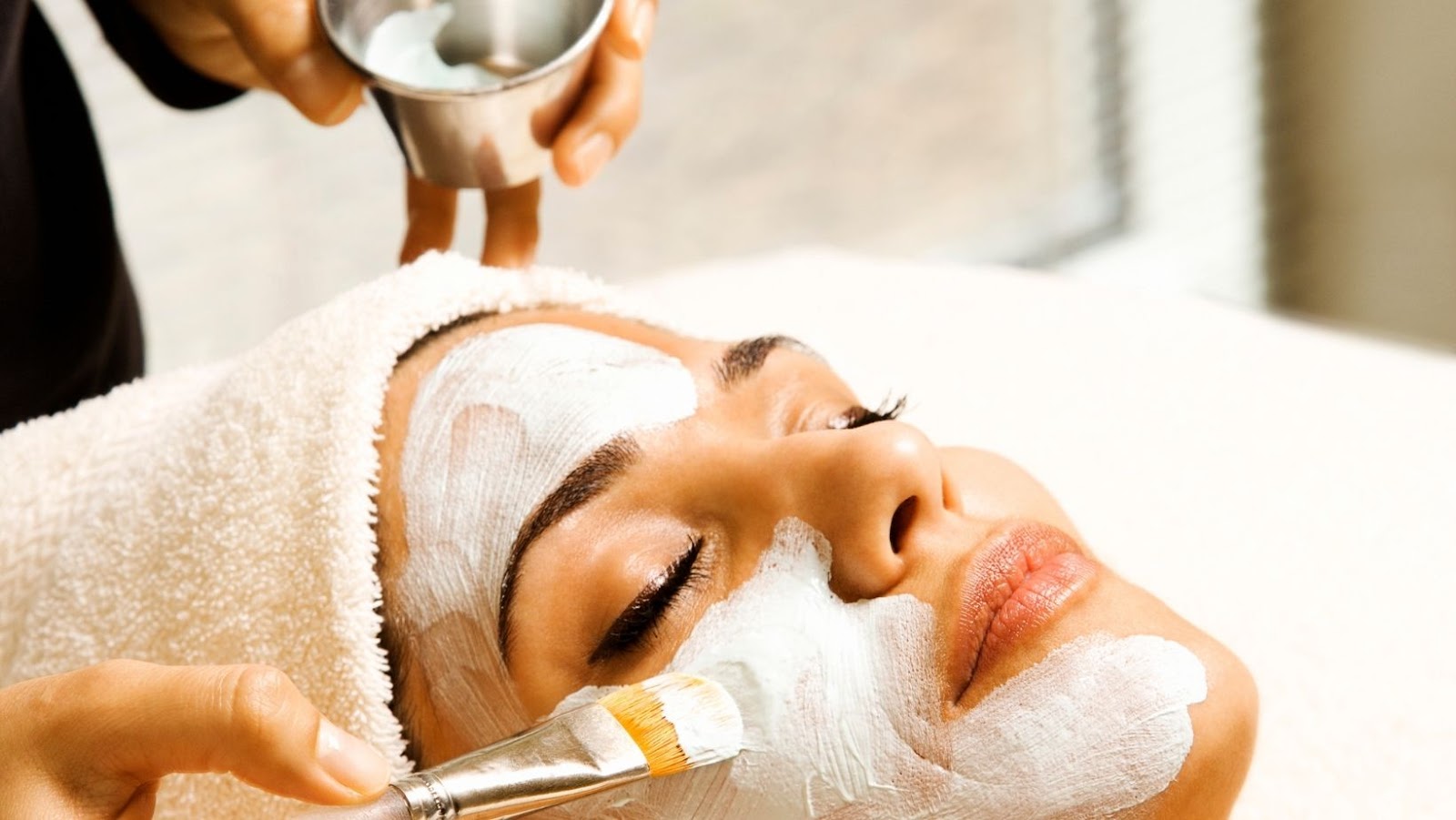 Mineral-based foundations and other makeup products can provide the light coverage needed, while still allowing your skin to breathe. They will also work to nourish your skin and provide natural sun protection that is not present when wearing heavier cosmetics. In addition, opting for mineral-based products will ensure that harsh chemicals such as alcohols and fragrances are not being introduced directly onto your freshly treated skin.
Products containing talc should be avoided as they may lead to increased irritation on sensitive areas of the face that have just been cleared of microscopic hairs. Mineral-based formulations typically contain mica, titanium dioxide, zinc oxide and sericite; all of which are excellent ingredients for healthy skin post treatment.
In regard to makeup applicators, use synthetic brushes or sponges that may be washed regularly in order to minimise bacterial transfer back onto freshly treated canvas also known as the face. Using clean applicators is always recommended but becomes especially important when wanting to protect newly exposed baby soft feelings from potential irritants or unwanted bacteria from being transferred from previously used tools or dirty hands.
Choose light coverage foundations
When wearing makeup after dermaplaning, it is important to choose light coverage foundations. This is because dermaplaning, a skin-smoothing treatment that involves a scalpel shaving off the top layer of skin cells, removes dead skin cells and facial fuzz and primes the skin for better absorption of skincare products. However, if you use heavy makeup too soon after treatment, it can clog your pores and irritate the skin.
Therefore, when choosing a foundation to wear after dermaplaning treatment, opt for lighter coverage. These include liquid foundations, mousses and BB/CC creams which offer light to medium coverage while still providing a natural-looking finish with added skincare benefits. Applying a light foundation also allows any potential redness or inflammation post-treatment to remain visible so that you can keep an eye on things over the next few days before applying heavier coverage later on.
In addition to lighter coverage foundations, tinted serums are also another great product to reach for post-dermaplaning treatment as they provide hydration as well as evening out your complexion without appearing caked-on or heavy. Also be sure to set your base with translucent powder or volumizing spray (in order not to cover up your glowing complexion) and reach for cream eyeshadows which have a more sheer finish rather than traditional powder shadows which can be difficult in the hours following the procedure due to their dry texture.
Use a setting powder to help makeup stay in place
Using a setting powder is an important step in your makeup routine to make sure that your makeup looks good and lasts all day. This could be even more important after dermaplaning, as the procedure exfoliates and removes a thin layer of skin cells, leaving skin more vulnerable to smudging and oils that can interfere with long wear of your foundation. A setting powder helps lock in the product and prevents transfer from oily skin or sweat.
Proper application of setting powder is essential for the best possible results. After applying your foundation, wait about three minutes for it to set before lightly tapping your face with a puff or fluffy brush, lightly coating areas that you want covered or lightly feathered (such as around eyes). Finally, seal in the powder by lightly misting your face with a finishing spray two to three times from about 10 inches away. This will not only give an added bit of moisture to keep skin looking hydrated throughout the day but also act as an extra form of protection against external oils and pollutants that can cause makeup to become patchy over time.
Applying Makeup
Applying makeup is a great way to enhance your daily beauty routine. If you have recently undergone dermaplaning, you may be wondering how long after you should wait to wear makeup. Fortunately, there are some helpful tips to ensure you apply makeup the right way.
In the following section, we'll discuss the best way to apply makeup after dermaplaning, so you can get back to looking and feeling your best:
Use a brush or sponge to apply foundation
When applying makeup after dermaplaning, it is important to use the right tools in order to ensure a smooth finish. When applying foundation, try to stick with a brush or sponge for the best results. This can help blend in your foundation better and reduce the appearance of any uneven spots or blemishes that might have occurred during the procedure. It's also a good idea to opt for light coverage and skip thick heavy foundations as this can cause makeup to bunch up in areas where your skin is thicker than other parts.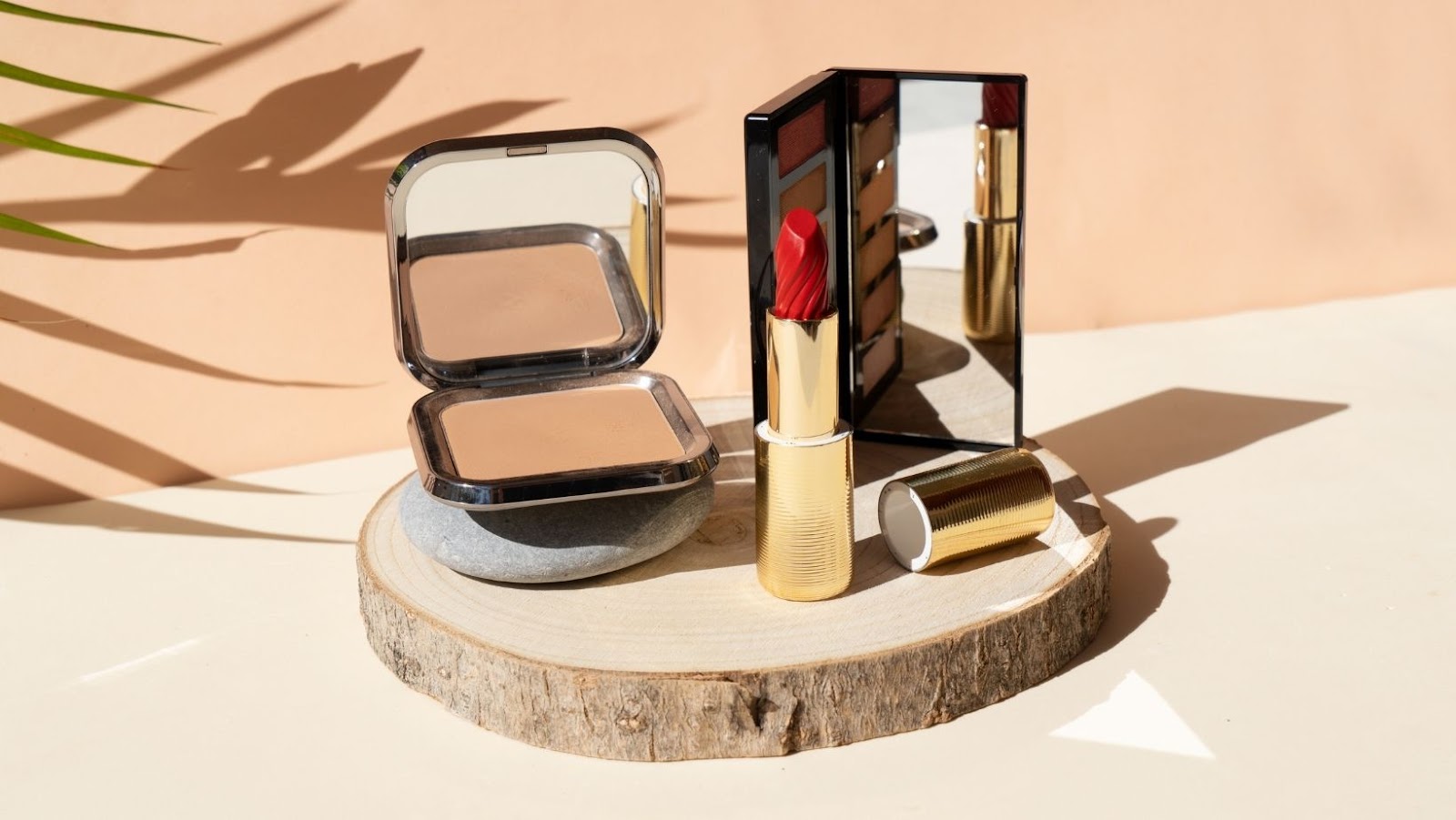 If you like to use concealer, it is best to opt for one that offers light coverage rather than full coverage as this will help create an even complexion without hiding your natural beauty. You should also choose something that matches your skin tone closely so it blends in seamlessly and looks more like part of your skin instead of a layer of makeup on top.
When using brushes or sponges, opt for one with synthetic fibres instead of natural fibres as this will decrease the chance that you may end up irritating your skin even more when washing off the product afterwards.
Use a light hand when applying makeup
When applying makeup, you should be gentle and use a light hand. Waiting at least 24 hours after dermaplaning before applying your makeup will ensure that your skin is healthy and properly healed. Washing and moisturising your skin with a gentle cleanser and fragrance-free lotion prior to applying the cosmetics will help keep irritation at bay.
It's best to choose lightweight, non-comedogenic cosmetics for everyday use after you've had dermaplaning treatment. Since dermaplaning removes all of the vellus hair from the face, it's a great opportunity to use less heavy products; this will allow more natural movement on your face. However, a heavy foundation has its place when special occasions arise! Minimise any potential irritation by using oil-free options as much as possible just until your skin has completely healed.
Remember that too much of a good thing can quickly become a bad thing – so accept your beauty for what it is and practice moderation when wearing makeup post dermaplaning or on any other day!
Avoid using harsh brushes or sponges
When you're applying makeup after dermaplaning, it's important to be gentle. That means avoiding harsh brushes or sponges that could irritate your newly exfoliated skin. Instead, opt for soft brushes with natural fibres, like goat or badger hair. These won't drag harshly on your sensitive skin and will help you to create a flawless finish.
You may also want to consider investing in disposable applicators and sponges so that you don't expose your freshly dermaplane skin to any bacteria. If you choose to use reusable tools, simply make sure that they are properly washed and cleaned before every use. This means a thorough hand cleaning with soap and water and allowing sufficient drying time before the next use.
The right brush can help you achieve a perfect finish when applying makeup after dermaplaning, while avoiding irritation at the same time!
Aftercare
Aftercare is important after dermaplaning to ensure that your skin heals properly. One of the most important things to remember is that you should wait at least 24 hours after the procedure before you apply makeup. This is because the procedure can leave the skin vulnerable and makeup can further irritate and dry out the skin.
In this section, we'll give you tips on how to best care for your skin after dermaplaning:
Remove makeup before bed
Cleansing is an essential part of any daily beauty routine. However, it is even more important after you have received a dermaplaning treatment. You should remove all your makeup before bed every night, especially after dermaplaning. Wearing makeup directly after a dermaplaning treatment can clog your pores, which may lead to irritation. It will also reduce the effectiveness of the treatment itself.
For optimal results, wait 24 hours before applying makeup again to give your skin time to heal and adjust to the new layer of skin that has been revealed. This will ensure you get the best post-treatment glow and that your new, baby smooth skin remains fresh and unaffected by toxins from makeup residue.
Furthermore, it's recommended to use water-based formulas and cosmetics specifically designed for young skin as these formulas are usually free from irritants that could act upon delicate dermaplaning treated areas more aggressively than engineered for such areas products would do.
Cleanse the skin with a gentle cleanser
Aftercare is an important part of ensuring that your dermaplaning experience is as enjoyable as possible. To help ensure healthy, happy skin in the aftermath of dermaplaning, it's important to take proper post-treatment care. Here are a few tips and guidance to help you get the most out of your dermaplaning experience:
Cleanse the skin with a gentle cleanser: As soon as possible after treatment, it's important to cleanse the skin with a gentle cleanser. Cleaning your skin removes any residual makeup and skincare products that may have been applied during the treatment process. It also helps to prevent any infection from taking root in recently plucked pores, making cleansing imperative for maximum benefit from your treatment. Use lukewarm water and a gentle, pH-balanced cleanser. Avoid heavily fragranced or overly exfoliating products – these can further irritate sensitive skin in need of TLC.
Wait at least 24 hours before applying makeup: After cleansing and moisturising the area treated with dermaplaning, wait at least 24 hours before applying any makeup or skin care product onto the treated area. Wearing makeup too soon after having dermaplaning can interfere with the efficacy of your treatment by causing clogged pores or irritation that can undo all of your hard work! Patience is key when it comes to maintaining long-term results from your facial rejuvenation treatments!
Apply a moisturiser to keep skin hydrated
It is important to keep your skin hydrated after dermaplaning to maximise the beneficial effects of the procedure. After showering, gently pat your face dry, then apply a moisturiser made with ingredients that nourish your skin, like vitamin E and glycerin. This will help keep skin healthy, primed and ready for makeup application.
You may also consider using a face oil or serum in addition to a moisturiser for additional hydration and nutrients. Apply the products liberally enough so that it can lightly spread over the treatment area, being mindful of not using too much pressure when rubbing in products so as to not cause any irritation to recently exfoliated skin. Wait about 10 minutes for the products to absorb into your skin before applying any makeup.