Eight Ways that Patients can Benefit From Physicians Answering Service
Medical answering services have been around for quite some time. These medical answering services can help both patients and doctors. Throughout this time, the physician's answering service has evolved to meet the needs of healthcare providers and the expectations of their patients. A personal touch is added to these calls instead of patients reaching an answering machine. Offering best-in-class services to your patients is a need in today's world. Physicians answering services can be a tool to showcase professionalism and offer constant support to patients. Now that you are here let us share how physicians answering services can help patients. We've talked about how they help clinics and hospitals, but now is the time to share what they can do for patients.
#1 Increases Overall Patient Satisfaction
The healthcare sector faces three major challenges:
1. They have to provide excellent service
2. It should be prompt
3. They have to do it at a competitive price.
Providing quality, offering speed, and not getting enough money can cause many hurdles. You find yourself losing sight. Patients are the center of attraction. Without these patients, you would not be able to open a hospital or clinic. Keep your patients in mind when you make any decision. After all, patient satisfaction is everything in this world. Please note that success doesn't happen only during your working hours. Patients may need you round-the-clock. But doctors anyway do a lot of hard work seven days a week.
You need a break, so you must shut the clinic and head home. The physician answering service will take your calls and ensure that none of the patients are left without a solution. This helps in increasing patient satisfaction, which is why it's important to address their problems! The medical answering service representatives take every call – 24/7- ensuring that the patient feels comfortable or gets an answer to their query. It could be 3 AM or 10 PM. If the work hours are over, the representatives will take your calls. This ensures full customer satisfaction!
#2 Phone Automation is Irritating – Get Physician Answering Service to Reduce Irritation
Patients are panicking. The last thing they want is to speak to a robot or a pre-recorded answering machine.  It would be ideal to have a representative answer the calls. Why? That's because it feels calming to know that the patients are talking to human beings, not robots. Patients get irritated when they don't get an answer. Even if the representatives cannot solve the problem medically, they are still there to reassure the patient that the doctor will soon be of assistance.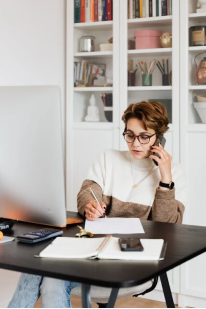 Phone automation is irritating, so it is best to invest in a physician answering service that is cheaper and has a human angle to it. The patients feel much more relaxed and secure when representatives answer the calls. Whenever patients call an answering machine, the pre-recorded version asks them to press 1, 2, 3, 4, or any other number for assistance. A patient can get irritated when this happens. Don't put them through this trauma; get a medical answering service provider on board.
#3 No Need To Pay Salary to a Night Shift Receptionist
Let's face it: a receptionist can take appointments and let the patient know if the doctor is around or not. But medical answering service providers offer elaborate details and are knowledgeable too. Sure, they can't solve your medical problems. But the charges are much lesser than what you would pay a receptionist for the night shift. If you already have a day-time receptionist, you don't have to hire a night-time receptionist and pay double the money.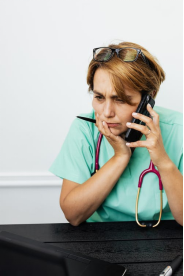 You can save a lot of money because physicians answering service costs are very low. This may seem like a benefit for the doctors, but there is an advantage for patients too. Receptionists may not be able to answer all the queries, but a representative on the other end is trained to handle distress calls and any kind of call.
#4 Handling High-Volume Calls from Patients
Hospitals and clinics get high-volume calls each day. One receptionist can't handle all the calls in one go. Medical answering service representatives can handle all the calls – 10 to 20 in a go. Isn't that more efficient? If handling high-volume calls is getting tough, you must opt for physician answering services. This way, none of the patient's calls go unanswered, and patients will get their answers too. It helps in increasing trust and loyalty too.
Summing Up
Do you see the multiple benefits of opting for this service? You must not avoid getting in touch with a physician answering service provider.