The wrong way to apply eye cream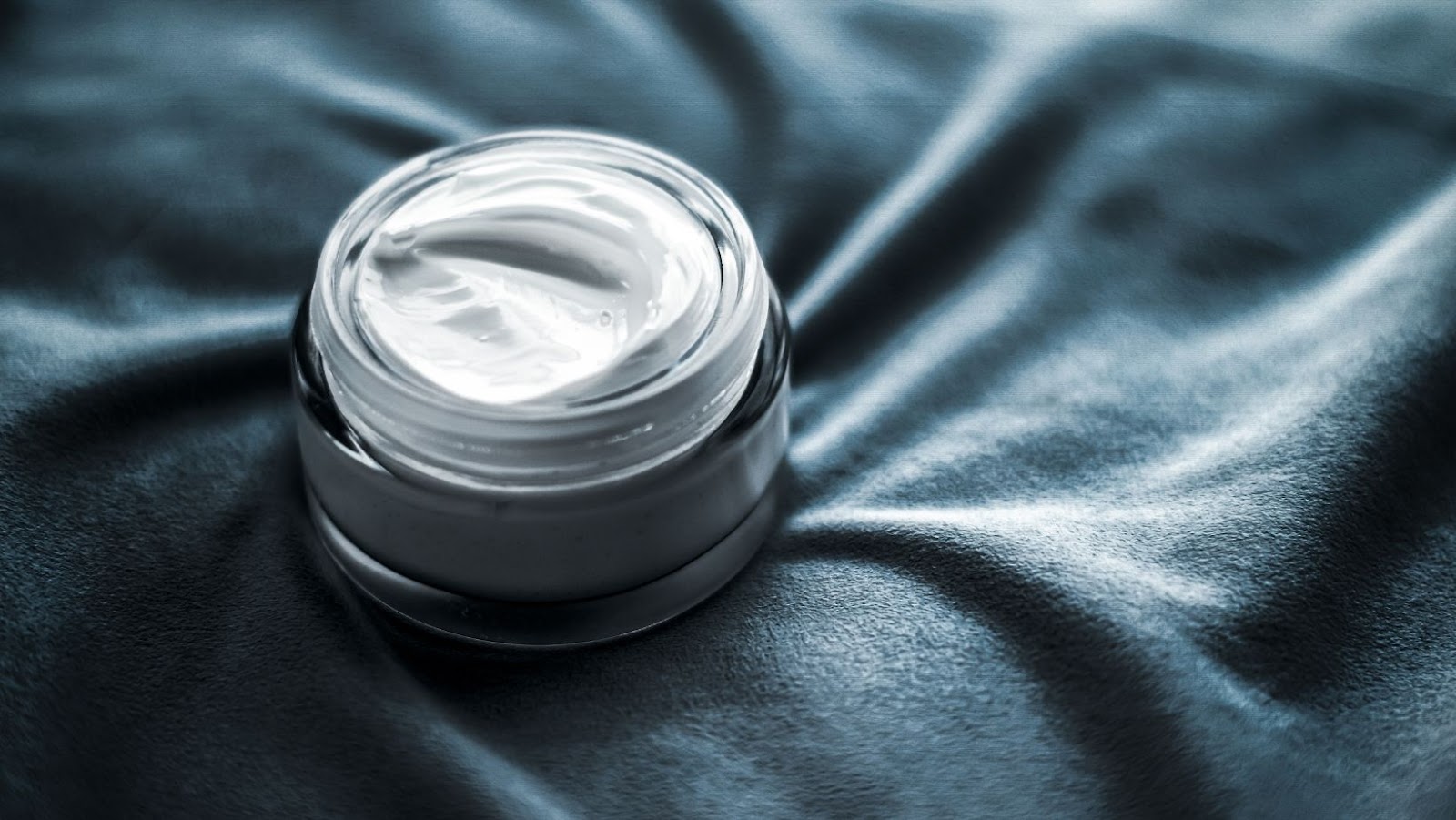 Eye cream is a necessary part of skincare for those looking to soothe and energise their eyes. It's important to note, however, that applying eye cream incorrectly can have detrimental effects on the area surrounding the delicate eye tissue. To ensure you're getting the most out of your eye cream, it is crucial that you understand how much to apply and where it should be applied—so you don't end up with any unnecessary skin sensitivities or long-term damage.
How to apply eye cream correctly
This guide provides step-by-step instructions on how to use eye cream correctly in order to get maximum nourishment without causing irritation or inflammation in the delicate under-eye area.
Wash your hands thoroughly.
Apply a small amount of eye cream to your fingertips, about the size of a pea.
Gently pat the cream around the orbital bone area and then lightly massage in following the orbital bone.
Let the cream absorb into the skin for a few minutes.
If you are still experiencing dryness or puffiness after the cream has been absorbed, you may want to consider adding an additional layer of eye cream. In this case, repeat steps two and three until the desired amount of hydration has been achieved.
Common Mistakes
Applying eye cream incorrectly can lead to results that don't give you nearly the same effect. Some of the common mistakes in applying eye cream include:
Using too much of it
Not using it regularly
Using the wrong eye cream for your skin type
Using it at the wrong time of day
It is important to understand how to apply eye cream correctly in order to reap the full benefits and obtain optimum results.
Applying too much eye cream
One of the most common mistakes people make when using eye cream is using too much. A little product goes a long way and you don't need to apply a heavy layer of it every time you use it. A pea-sized amount will be enough to cover your entire eye area when properly rubbed in. Remember that if the eye cream is too thick or greasy, it can block pores and prevent your skin from breathing, so choose a thin, light and non-greasy eye cream for the best results.
Use the ring finger for application since this finger has the least tension, which reduces pressure around delicate areas and helps prevent wrinkles around the eyes. Think of dabbing instead of rubbing; gently patting inwards on each side of the eyes until as much product is absorbed as possible.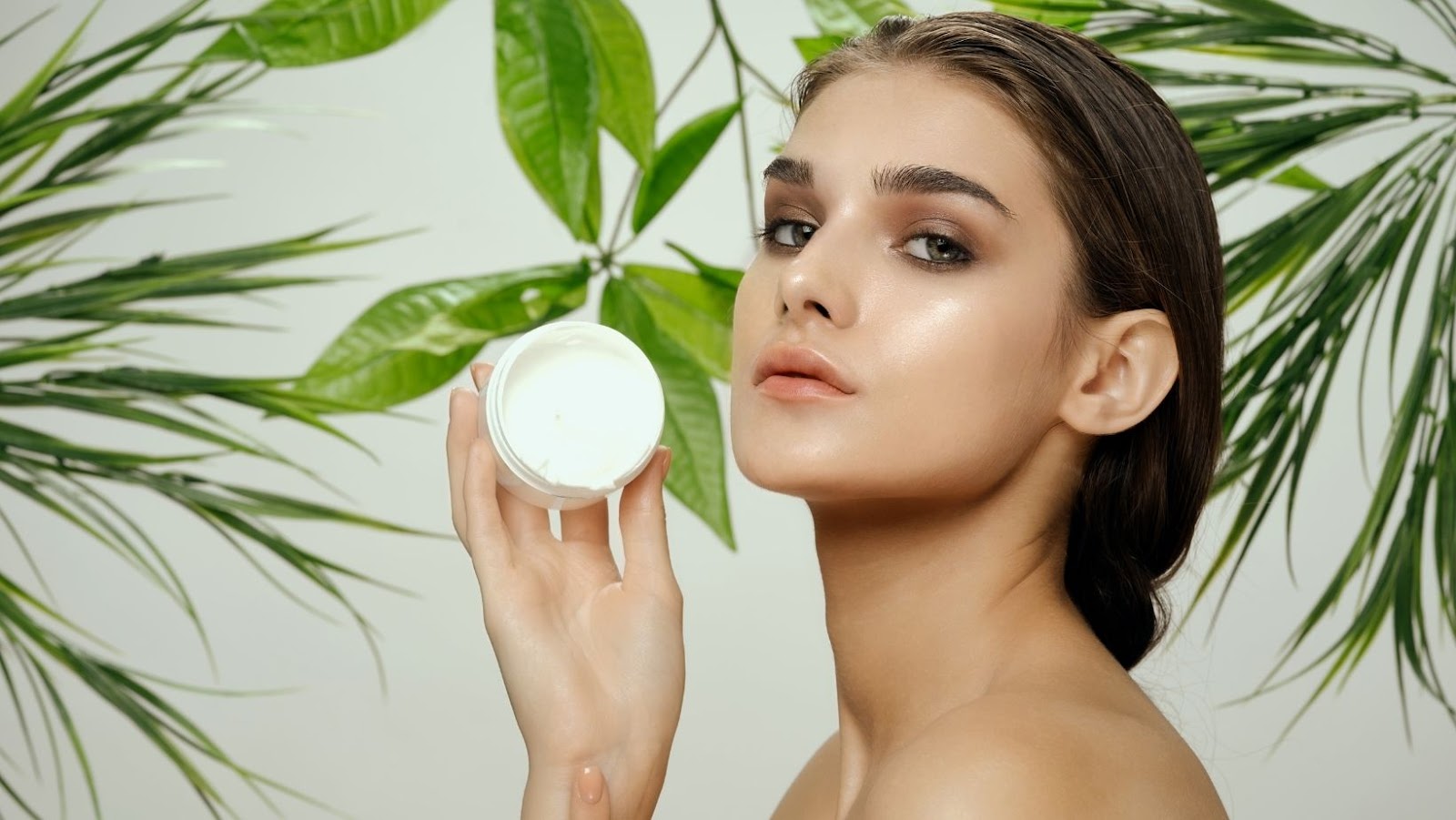 Don't forget to blend downwards; most people tend to stop at their corners without pureing downwards like they would with foundation or blush — this part is very important!
Applying too much product can also give the area under your eyes a caked-on appearance that makes dark circles more prominent.
Also be sure not to use facial moisturiser around your eyes; these are usually heavier, contain stronger ingredients and may cause irritation or milia (tiny hard bumps) in sensitive areas.
Rubbing in the eye cream
When it comes to caring for the delicate skin around the eyes, it's important to take extra precaution. Applying eye cream incorrectly can cause damage and irritation, which can lead to additional problems like puffiness and dark circles.
To apply your eye cream correctly, avoid rubbing in your product too much. To ensure you're getting the most out of your eye care products, gently pat the cream onto and around the delicate eye area using your ring finger. This technique ensures that you're never pushing too hard against that sensitive area and keeps it safe from further damage or injury.
When applying your eye care topically, be sure to massage in a circular motion around – not directly on – the entire orbital bone of your eyes before pressing any leftover product above our brow bone or below our lower lash line. Massaging in a circular motion helps reduce puffiness and helps with overall absorption of active ingredients inside the product you're using.
Take breaks periodically between applications when working with an exfoliant or serum-based product as these formulas are best for avoiding damage to your skin caused by over-application.
If you have any questions about ingredients or application methods for specific products, consult with a professional first before using them on yourself at home.
Applying eye cream too close to the eyes
It can be tempting to apply eye cream closer to the eyes than is necessary, as this will increase the effectiveness of the product. However, applying eye cream too close to your eyes can be dangerous. The delicate skin around the eyes is easily damaged and you should take special care when applying any type of product near the area. Applying eye cream too close can cause micro-injuries, increased irritation or even infection if bacteria is introduced.
To avoid these issues, make sure you are not using more product than necessary — always use only a pea-size amount and blend outwards away from the eyes.
The Right Way to Apply Eye Cream
Applying eye cream is a very important part of any skincare routine. It's important to apply eye cream correctly in order to make sure that your skin gets all of the nourishment that it needs. In this article, we will discuss the right way to apply eye cream so you can get the best results.
Cleanse your face thoroughly.
Gently pat your face dry.
Take a small amount of eye cream and place it onto your ring finger.
Gently dab the eye cream around the eye area.
Gently massage the eye cream into your skin.
Allow the eye cream to absorb into your skin.
Patting the eye cream around the eyes
Applying eye cream correctly is an important part of all skin care regimes. Here are a few key points on how to apply eye cream correctly: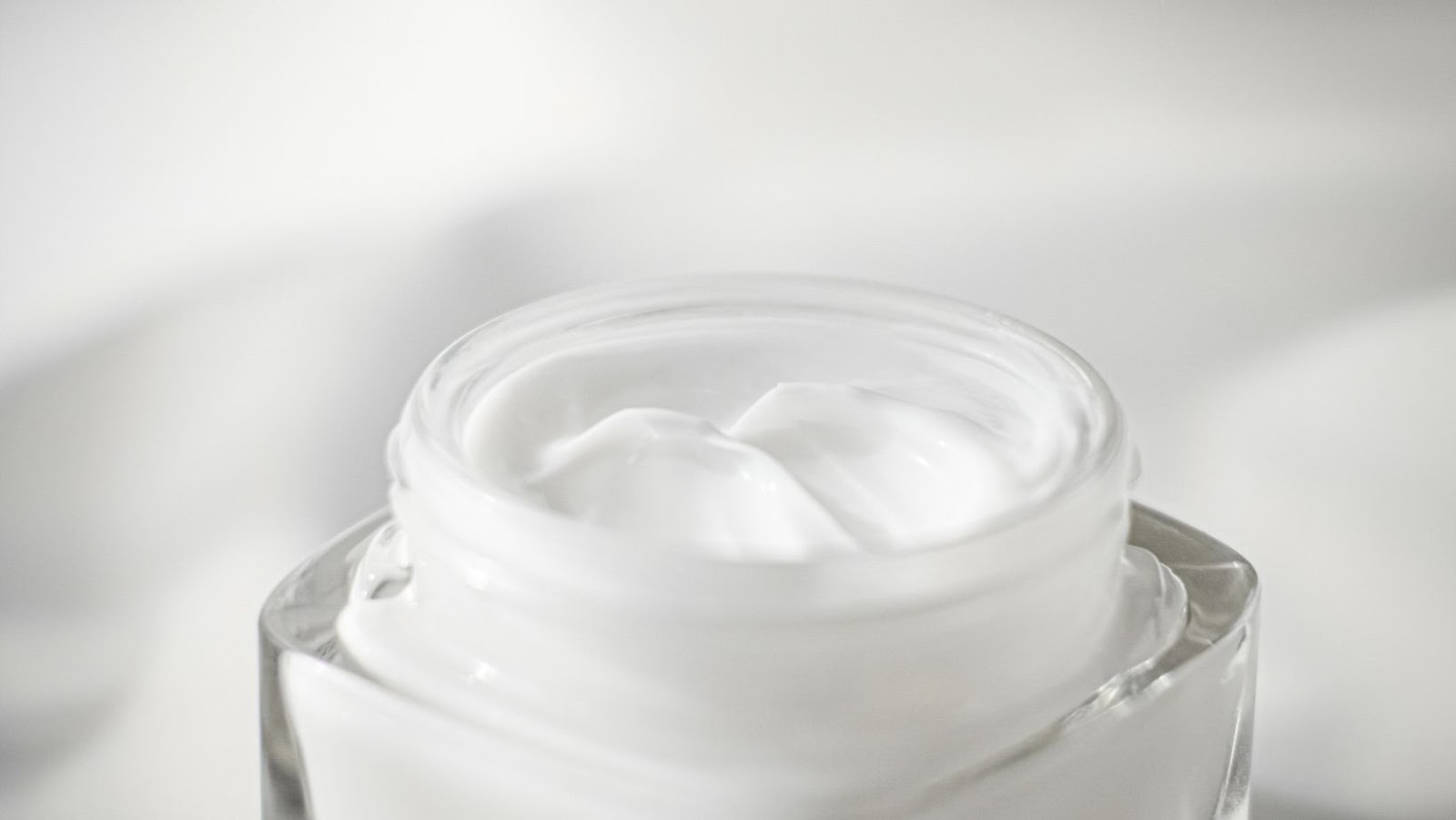 The area around the eyes is delicate. It requires special attention during the application of any beauty product, but especially eye cream, which can be more intensive than other skin care products.
To apply eye cream correctly, you should start by patting it into the skin around the eyes in gentle circular motions. Make sure not to stretch or tug at the delicate skin around your eyes as you do this, as that could cause wrinkles and irritation.
When applying your eye cream, work in light layers for best results and pat into the area closest to the bridge of your nose first, then outward toward the temples. When done properly, these steps help to evenly distribute the product so it absorbs into your skin more quickly and effectively while avoiding caking or pilling of product beneath makeup later on in the day.
Once you have fully padded and blended out your eye cream using gentle circles, finish by lightly tapping and massaging it further into your skin using fingertips until fully blended together with other products and foundation (if required).
Finish off with a cold gel-based compress if desired for extra de-puffing benefits before heading out for brighter eyes!
Applying eye cream in the right direction
When applying eye cream, it is important to make sure you are using the right motions and product in order to override the best environment for depuffing, lifting and tightening this delicate area. It's also important that you apply your eye cream in the correct directions for maximum results.
For best results, gently pat a small amount of eye cream on your ring finger and then apply it along your eyelids from the inside corner of your inner eye outwards. Be sure not to tug or pull on your skin as this may damage or age delicate skin under the eyes.
You can also use your ring finger to massage any eye cream that has been applied into any small wrinkles or fine lines around the eyes;
However, it is not recommended for larger wrinkles as a thicker cream should be used for these areas.
When finished, apply a moisturiser all over your face to finish off your anti-aging routine. Make sure to keep up with regular application of anti-aging creams in order to experience optimal anti-aging benefits!
Avoiding rubbing the eye cream
When putting on eye cream, it's important to not rub your eyes. Rubbing can damage tissue in the skin near and on the eyelid. It can also promote the occurrence of wrinkles and bags around the eyes. Instead, use a gentle tapping motion with your fingers when applying eye cream. This will help distribute the product without harming delicate tissues nearby.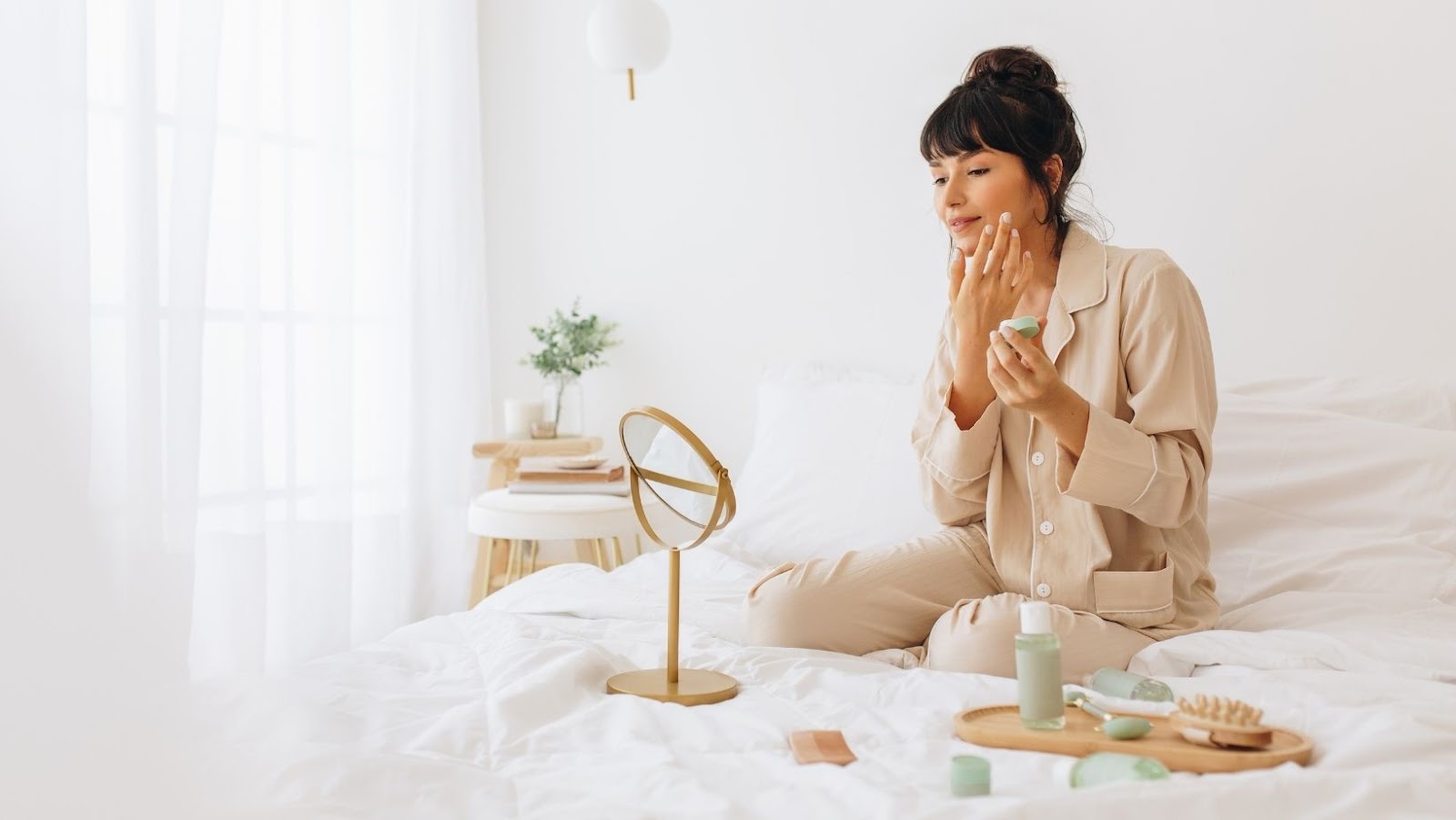 In addition, avoid getting too much pressure when applying eye cream to avoid any potential damage as well as create additional wrinkles or lines around your eyes due to aggressive motions. If you are worried about accidentally tapping too hard, you may also choose to apply with a small cotton makeup pad or vegetable-based sponge to ensure gentle application with every swipe or dab of eye cream.
Avoid rubbing your eyes.
Use a gentle tapping motion.
Avoid too much pressure.
Use a small cotton makeup pad or vegetable-based sponge.
Use an appropriate pea-sized amount.
Finally, make sure you are using an appropriate amount of eye cream as using too much can be just as bad for delicate skin as not using enough! Use an appropriate pea-sized amount for each side of your under-eye and upper lid area before patting it in gently until fully absorbed, with light outward and upward strokes all over the eyes except inner corner where lighter pressure motions can be used.
Conclusion
It's important to be aware of how you are applying your eye cream, not only because it can make a huge difference to the effectiveness of the product but also to prevent any potential damage to your skin or eyes. The most effective way of applying eye cream is a gentle patting or dabbing movement, ensuring even coverage over the entire area. Avoid using harsh rubbing motions, using excess product and overloading the area with too much cream as this can lead to excessive pressure being applied which can have adverse effects on delicate skin.
It's also best practice to select an eye cream that has been specifically designed for the delicate skin around your eyes, as opposed to one which is formulated more generally for facial use. Good quality eye creams should possess nourishing and hydrating ingredients that contain vitamins and antioxidants which work together to firm, soften and provide deep moisture.
Finally, it is important not to forget about your lash health when you are taking care of the eye area. When applying Eye Creams be sure to:
Not get too close to the base of your lashes since this will decrease their effectiveness
Avoid clumping after some time due to build up on lash roots
Therefore it's imperative that you take extra care when choosing the right eye creams, knowing how they affect lashes and apply them correctly in order to reap all its benefits in a safe and healthy manner.