Maybe you are next candidate for microneedling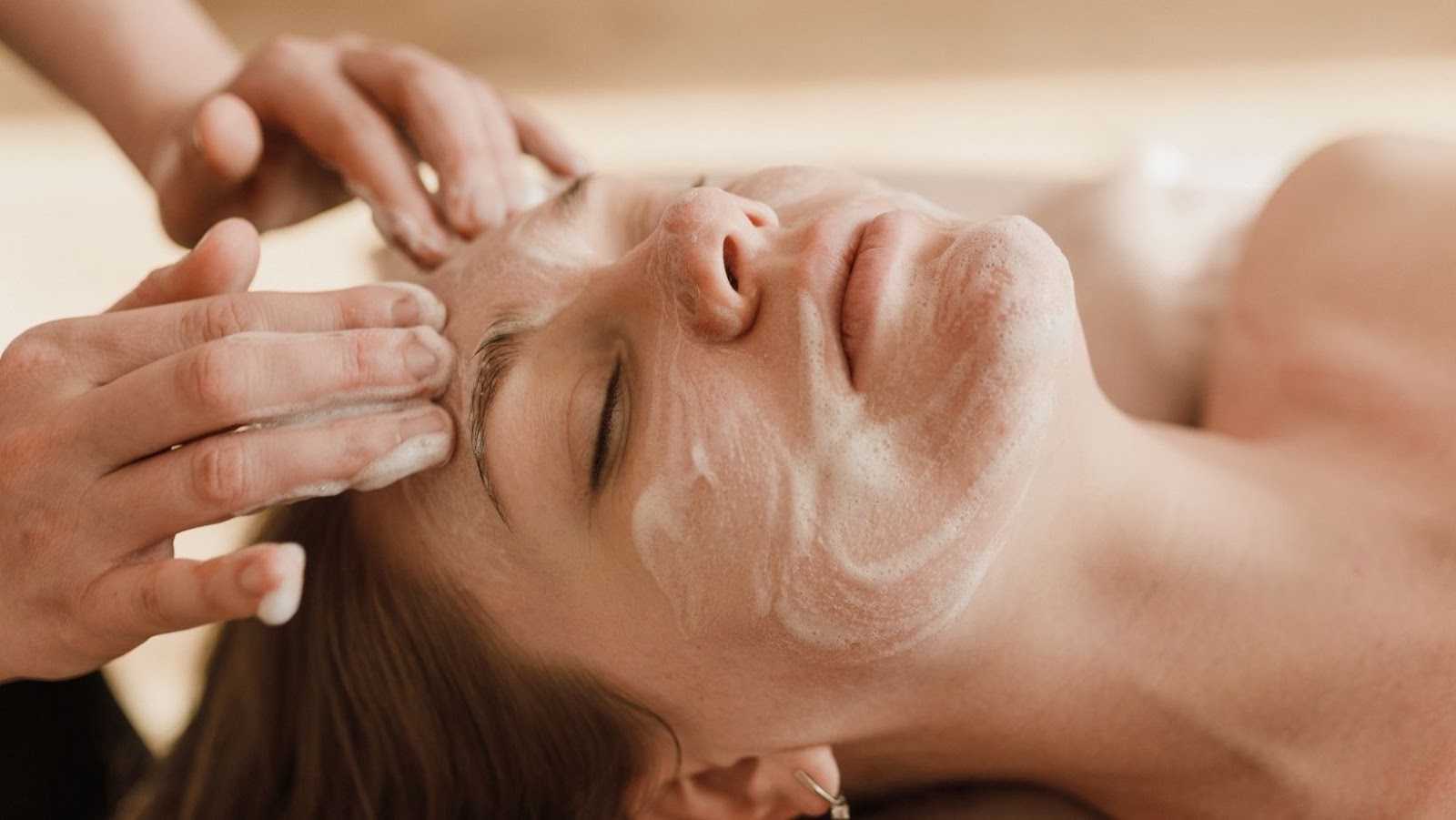 Microneedling is a popular form of skin rejuvenation that has become increasingly popular in recent years. The procedure involves using tiny needles to puncture the skin in order to stimulate collagen production and rejuvenate the skin. Microneedling can reduce signs of ageing, acne scars, and stretch marks.
But before you get microneedling, you should know how often you can do it. Keep reading to find out.
How often can i do microneedling
Microneedling is a cosmetic procedure or technique that involves puncturing the skin with tiny needles to induce collagen production and repair the damage caused by things like sun exposure and acne. The procedure is becoming very popular in recent days as it can be used to minimise wrinkles, improve texture, and even out skin tone.
This form of dermal therapy is often referred to as "collagen induction therapy" or "skin needling" due to its natural ability to spark the body's own healing powers. The microneedling process involves piercing the skin with tiny needles while applying various forms of medical-grade serums, hyaluronic acid, vitamins, or other solutions.
Depending on your individual needs and desired results, microneedling can be done anywhere from once a month up to four times a month. The frequency will depend on how your skin responds in terms of healing time and production of collagen growth factors. It's important that you consult with a qualified doctor prior to beginning any procedures for optimal safety and efficacy measures.
Benefits of Microneedling
Microneedling is a safe, minimally invasive skin-rejuvenating procedure that can help improve the texture and tone of your skin. It is used to reduce or eliminate wrinkles, improve scars caused by acne, fine lines or other skin injuries, as well as treat sun damage and hyperpigmentation. It works by gently creating hundreds of tiny punctures in the top layer of your skin, stimulating the production of collagen and elastin, as well as allowing for products such as serums to penetrate more deeply into the epidermis. The result is softer, smoother and younger looking skin with fewer signs of ageing.
Some benefits of microneedling include:
Reduction in wrinkles and fine lines
Improvement in texture and firmness
Improved scars from acne or injury
Tighten saggy skin on the face or body
Reduced appearance of broken capillaries
Minimise pore size
Greater penetration of topical ingredients (e.g., vitamin C serums) into the epidermis.
Who is a Candidate for Microneedling?
Microneedling is a popular skincare treatment that many people are turning to for younger-looking and smoother skin. But is everyone a candidate for microneedling? We'll take a look at the factors that make someone a good candidate for this skin treatment, and how often you should do microneedling treatments.
Skin Type
The ideal candidate for microneedling will have healthy skin and realistic expectations from the procedure. Different skin types can greatly influence the effectiveness of the technique and therefore should be taken into consideration before scheduling a session.
Microneedling is most suitable for individuals with dark/thick, non-sensitive skin that contain some degree of wrinkles, fine lines, sun damage or acne scars on their face. The procedure may also benefit individuals with moderate stretch marks, acne or large pores if used in combination with additional treatments such as chemical peels or laser resurfacing.
The results of microneedling can be enhanced by combining it with other treatments such as subcision and dermal fillers to optimise outcomes.
Individuals who are not suitable candidates include individuals who have open acne lesions, psoriasis or other inflammatory skin conditions, poorly healed scars and actinic keratosis (a precancerous condition of the skin). If a person has any kind of congenital disorder which leads to fragile skin they should avoid this procedure as it may cause further damage to the dermis.
Age
Age plays an important role when considering microneedling for a patient. Most aesthetic doctors tend to recommend this procedure for adults over 21 years of age.
 Persons under 21 may be considered for the treatment if they demonstrate mature skin, such as if they've had their desired number of facial treatments, or have experienced consistent facial ageing patterns. Most teens usually would not proceed with this type of cosmetic procedure due to their skin still being in the development and maturing stages
In general, patients under 40 years of age respond slightly better to microneedling treatments due to their already optimal collagen production levels and potential for improved recovery and rejuvenation; however, it can be beneficial at any age. People over 40 may need more than one treatment during a three-month period in order to achieve the desired results because their collagen production is much lower than those of a younger adult or teenager, and so multiple treatments are needed to compensate for their lower collagen production capabilities. A professional doctor will be able to provide more information regarding whether microneedling is an appropriate choice based on your individual needs and circumstances.
Acne Scars
Acne scars are one of the main skin concerns best suited for microneedling treatment. As the microneedles penetrate the skin, it triggers a wound healing process, which initiates the production of collagen and elastin fibres. This helps to repair the appearance of scars and improve your overall complexion.
You may also consider microneedling if you are trying to reduce wrinkles or signs of aging due to sun damage or environmental elements such as smoking. This procedure can bolster firmness, plumpness, and overall skin tone as it encourages collagen growth.
Since it opened up more ways to safely offer acne scar treatments that are non-invasive, microneedling has become a popular solution for most people looking to improve upon their current condition without interfering too heavily with everyday life. With regular sessions scheduled at appropriate intervals, this procedure can help you achieve better results more quickly than traditional methods ever could have. With only minimal discomfort and no downtime associated with each session, you can easily benefit from this procedure while still living your normal day-to-day life with no interruption.
Sun Damage
Microneedling is an aesthetic treatment that helps to reduce the signs of sun damage, such as wrinkles, fine lines, and dark pigmentation spots. The process involves using a device to prick the surface of your skin with fine needles. This pricking stimulates your body into producing new skin cells, collagen and elastin. Elastin and collagen are proteins that give your skin elasticity and strength. As you age, these proteins decrease, leading to wrinkles and other signs of ageing. Microneedling helps replenish these important proteins thus reducing the appearance of wrinkles while adding needed nourishment to the face and neck area.
Huntsman Cancer Institute (HCI) explains that microneedling is an effective treatment for sun damage on both light and dark skin tones alike; however, it is more suited for mild signs of ageing due to sun damage than severe cases. If you have a more advanced form of damage due to exposure to UV rays over time, you may prefer CO2 laser treatments which can effectively remove deeper wrinkling while giving you smoother looking skin in the process.
How Often Can I Do Microneedling?
Microneedling is a popular aesthetic procedure that has been gaining traction in recent years. It utilises tiny needles to create thousands of micro-injuries on the skin in order to stimulate collagen production and can be used to reduce wrinkles, fine lines, acne scars, and other skin concerns.
But one important question that people often ask when considering microneedling is how often they can safely do the procedure. Let's take a closer look.
Frequency of Treatment
Studies have shown that microneedling is a safe and effective way to improve the appearance of your skin. However, it is important to understand the correct way to use this treatment in order to maximise your results. The frequency of treatment is an important part of this process.
When considering how often you can do microneedling, it is important to keep in mind that everyone's skin responds differently depending on their age, condition, and other factors. Generally speaking, microneedling sessions may be done once every four weeks for younger people with healthy skin and twice a month for those who are older or have skin problems.
It is also essential to speak with a qualified professional before starting any treatments. A skincare specialist will take into account your particular needs in order to create the optimal treatment plan for you. This might involve doing rotating sessions with different types of microneedling as well as other treatments such as peels or chemical exfoliants.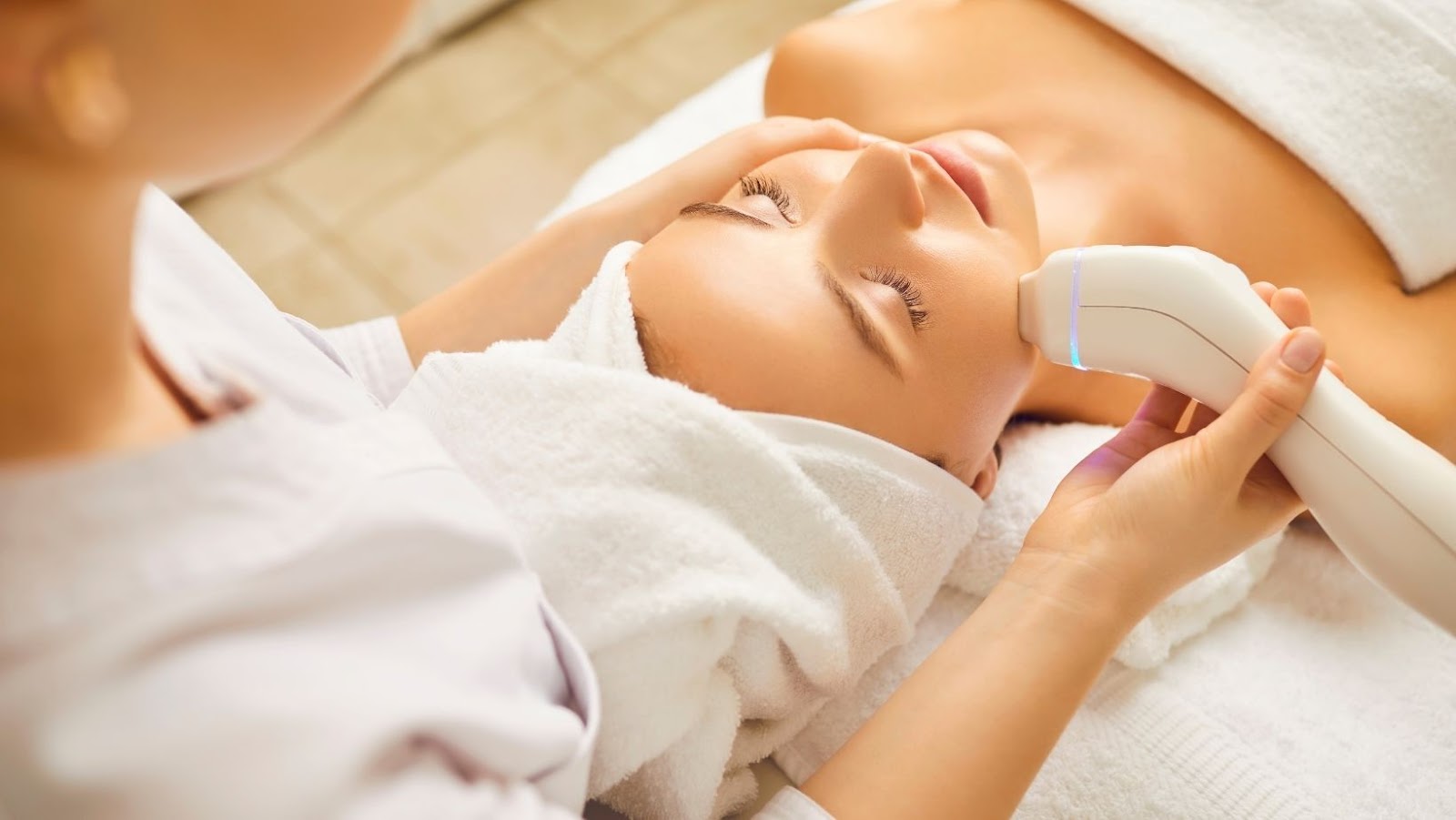 In general, it's important not to overdo it! Too many treatments can cause further damage or harm instead of helping – listen carefully to your skincare specialist and take their advice seriously for the best possible results from your microneedling sessions!
Timing of Treatments
Microneedling is an increasingly popular skin treatment that works to refresh the appearance of skin and address specific skin concerns. It involves the use of tiny needles to create channels in the surface of the skin, which triggers a healing process. This healing process stimulates collagen production and cell turnover while helping products to penetrate more deeply into the dermis, increasing their effectiveness.
When considering microneedling, it is important to keep in mind that timing between treatments matters. Generally speaking, it is best to allow at least 4-6 weeks between microneedling sessions. This gives the skin enough time to heal completely from a previous session before beginning a new one. The more often microneedling treatments are done too soon after one another, the more likely it could cause irritation or harm as opposed to improving any issues with your skin. In some cases, patients may need multiple sessions depending on their desired result so spacing them out can be beneficial for optimal results and comfortability level.
If you are unsure about when you should schedule another appointment after your first session of microneedling, it's best to check with a professional esthetician or doctor who can advise you on timing and frequency based on your individual needs and goals. Your provider may also mention if certain pre-or post-treatment care could be beneficial in maximising results; such as using certain products or avoiding particular activities in order to obtain optimal outcomes with minimum side effects or downtime.
What to Expect During and After Treatment
Microneedling is a popular cosmetic treatment with many potential benefits. It can help improve the appearance of scars, sun damage, wrinkles, and other signs of ageing, as well as provide smoother, firmer-looking skin.
To get the most out of your treatment and to understand what to expect during and after treatment, it's important to understand the process and how often you should do it.
Preparation
Before any microneedling procedure, there are certain steps patients should take to ensure a smooth and successful treatment. Your physician or aesthetician should discuss the necessary preparations with you during your consultation. Preparation may vary but typically includes the following:
Avoid microdermabrasion, chemical peels, and any other exfoliating treatments at least one month before a microneedling procedure.
Protect skin exposed to the sun by covering up or using an SPF 15 product or higher. Use of tanning beds is highly not recommended.
Abstain from smoking and consuming alcohol for several days before treatment. This may increase risks of complications and slow down healing time.
For best results, ensure that all target areas are clean and free of makeup, bacteria, environmental pollutants or moisturization prior to beginning the procedure.
During Treatment
Before undergoing microneedling treatments, your technician will use a numbing cream to minimise any discomfort you may experience during the procedure. The skin may also be cleansed with an antiseptic solution. Once the treatment begins, a handheld device containing fine needles will distribute tiny punctures across the surface of your skin, penetrating deep enough to stimulate collagen formation and other physiological processes but not so deep as to cause bleeding.
As the device moves across your skin, you may feel intensity and pressure, and perhaps some tingling or vibration-type sensations; however, you should not experience significant pain. Depending on the size of the area being treated, microneedling may take anywhere from half an hour to 90 minutes.
It is recommended that patients should ask their doctor about how many sessions are needed in order to achieve their desired result. The amount of time between each session may vary depending on different factors such as age and skin type; however, treatments normally occur around 4 – 6 weeks apart in order to allow time for proper healing. In general it is important not to exceed more than 4 sessions per year with 18 months between each treatment cycle.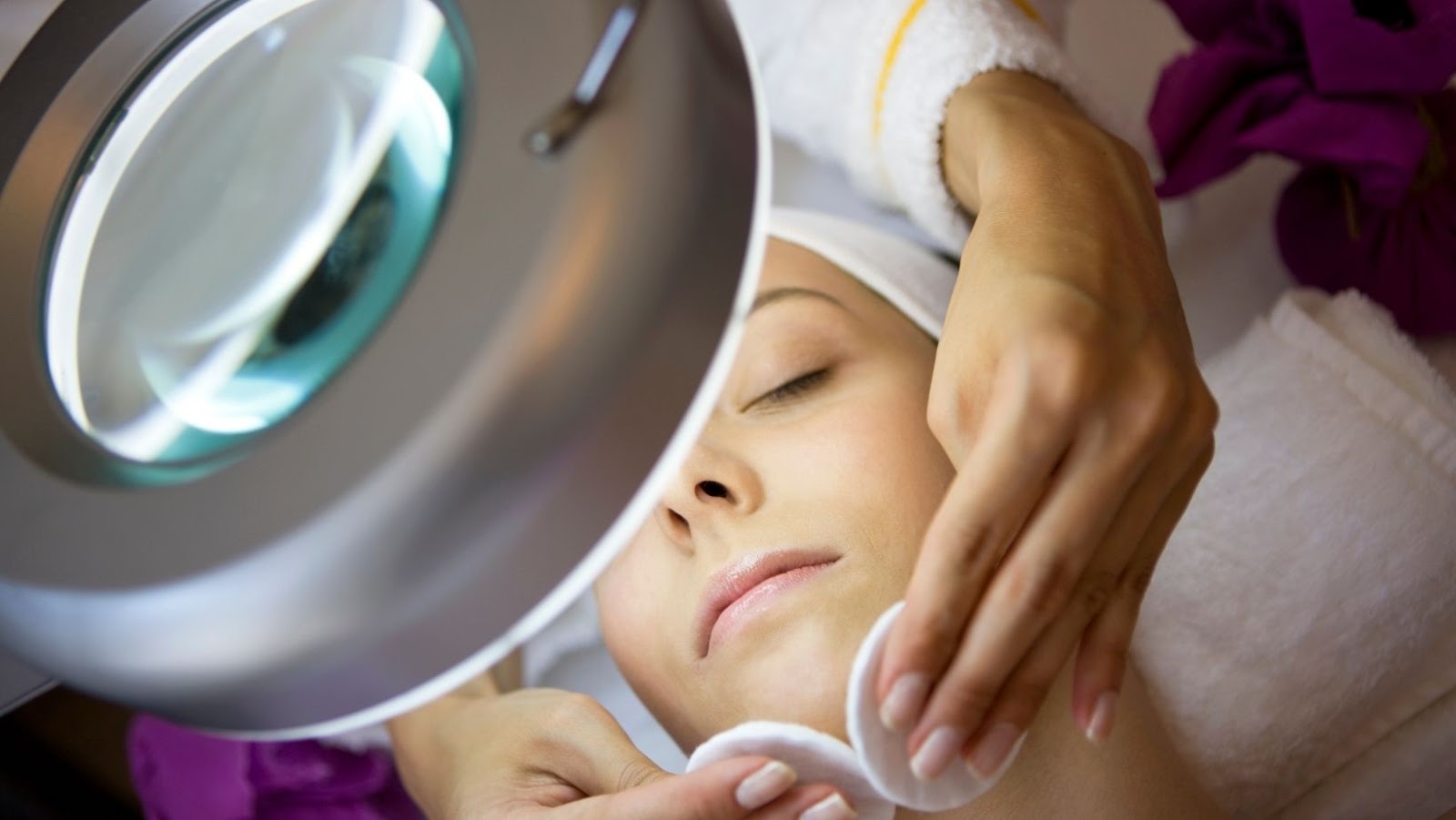 After Treatment
Following a microneedling treatment, you may feel some discomfort such as slight redness, dryness and tightness in the skin. This is perfectly normal and these sensations should usually subside after a few hours. You may also experience skin peeling or flaking at this time which is normal and should clear up within 1-3 days.
The skin will look quite different right after treatment; it will typically have a pink hue to it, like you have recently been out in the sun or that you have a sunburn. This is just superficial redness though and the effects of this "sunburn" will fade in 2-3 days, with the actual changes taking 4-6 weeks to really become evident. For best results, extra moisturising will help to speed up recovery time and reduce any lingering redness that you may experience post-treatment.
If symptoms such as pain, swelling, blistering or crusting occur more than 72 hours after your microneedling treatment, seek medical attention immediately as these could be signs of infection. It's also important to note that if you still experience redness after 48 hours then seek medical advice from your practitioner.
Risks and Side Effects
When it comes to aesthetic treatments such as microneedling, it is important to understand the risks and side effects that can come with the procedure. Microneedling is a minimally invasive procedure that uses small needles to prick the skin in order to create tiny puncture wounds. While this can help to stimulate the production of collagen, reduce the appearance of fine lines and wrinkles, and improve skin tone, there are still risks and side effects associated with the procedure that should be taken into consideration.
Possible Side Effects
Before undergoing any treatment or procedure, it is important to become aware of the possible side effects and ask questions concerning them. Microneedling can cause certain temporary side effects that may develop or worsen in some patients.
Possible side effects of microneedling include:
Bruising
Redness and swelling at the treatment site
Tenderness and itching at the treatment site
Infection or an allergic reaction to anaesthetics or topical medications applied before, during, or after the procedure
Scarring
Changes in skin meshing from the aesthetic treatments (hyperpigmentation/hypopigmentation)
Itching at injections sites due to topical anaesthetic used during treatments
In rare cases, some patients have also reported a stinging sensation when applying moisturisers and lotions after microneedling. If you experience any of these side effects for more than 48 hours post your session, please consult your doctor as soon as possible.
Potential Complications
Although microneedling is relatively safe when performed correctly by a healthcare professional, it's important to note that any treatment involving needles carries potential risks. It doesn't matter if the needles are part of a medical procedure or at-home; it's always possible to encounter complications.
The most common reported side effects of microneedling include minor redness, irritation, swelling and slight bruising at the site of treatment. These should resolve within a few days.
Less common but still possible complications include:
Infection due to unsanitary conditions and improper needle disposal.
Allergic reaction to products used during or after the procedure.
Skin discoloration.
In extremely rare cases, blindness has occurred because of needling too close to the eyes.
It is essential that you talk with your healthcare professional about all risks before undergoing any form of microneedling treatment so that you can make an informed decision about your care. Additionally, make sure your professional recommends microwaving specific length needles for best practice since longer needles can cause tissue damage or other complications when used in extremely sensitive areas such as near the eyes.