Find Out The Facts: Can You Take Sudafed And Ibuprofen Together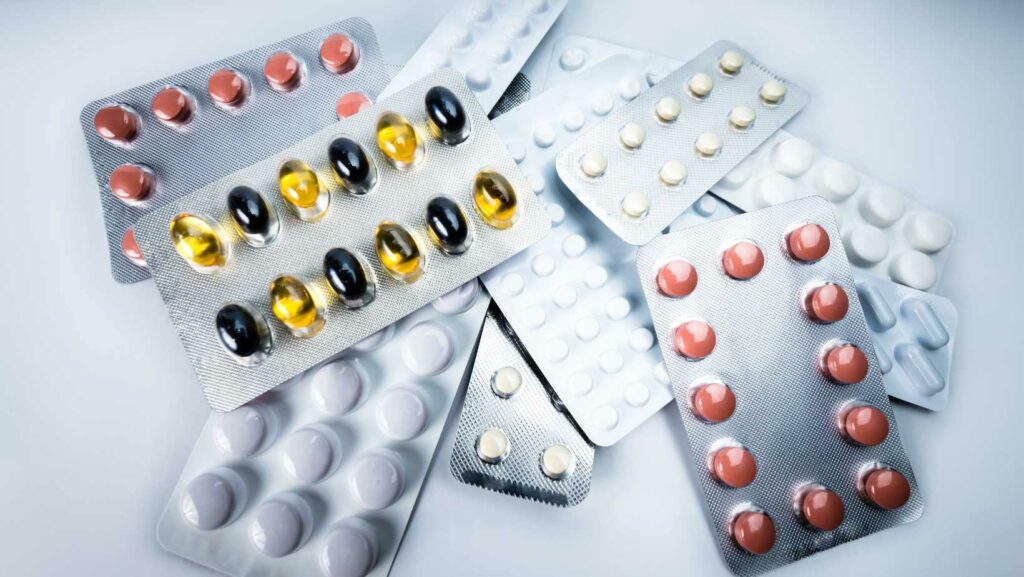 Wondering if it's safe to take Sudafed and ibuprofen together? Many people turn to these medications for relief from cold symptoms and pain, but combining them requires caution. Let me shed some light on this topic.
When it comes to Sudafed and ibuprofen, there is no direct interaction between the two. They belong to different classes of drugs – Sudafed being a decongestant and ibuprofen being a nonsteroidal anti-inflammatory drug (NSAID). However, that doesn't mean they come without potential risks.
Can You Take Sudafed And Ibuprofen Together
When it comes to taking medications, it's important to be aware of potential drug interactions. One common question that arises is whether you can take Sudafed and ibuprofen together. While both Sudafed (a decongestant) and ibuprofen (a nonsteroidal anti-inflammatory drug) are commonly used for different purposes, there are some potential risks associated with combining them.
One concern is the possibility of increasing blood pressure. Both Sudafed and ibuprofen have the potential to elevate blood pressure as side effects. When taken together, this risk may be further compounded. If you already have high blood pressure or any cardiovascular conditions, it's crucial to consult with your healthcare provider before using these medications concurrently.
Interactions Between Sudafed And Ibuprofen
Another aspect to consider when combining Sudafed and ibuprofen is their shared ability to cause stomach irritation or gastrointestinal issues. Ibuprofen is known for its potential side effects such as stomach ulcers or bleeding, especially if taken at higher doses or over a prolonged period. Adding Sudafed into the mix may exacerbate these effects, increasing the likelihood of stomach discomfort or complications.
Additionally, both medications can potentially affect kidney function. Ibuprofen, in particular, has been associated with acute kidney injury in certain cases. By combining it with Sudafed, you could potentially place additional stress on your kidneys. If you have any pre-existing kidney conditions or concerns about your renal health, consulting your healthcare professional is strongly advised.
Common Side Effects of Taking Sudafed And Ibuprofen Together
In addition to the specific risks mentioned above, taking Sudafed and ibuprofen together may also increase the likelihood of experiencing common side effects associated with each medication individually. These include but are not limited to:
Nausea and vomiting
Headache
Dizziness or lightheadedness
Nervousness or restlessness
Insomnia or difficulty sleeping
It's important to note that everyone's body reacts differently, and individual responses may vary. If you experience any concerning or severe side effects after taking Sudafed and ibuprofen together, it's crucial to seek medical attention promptly.

Understanding Ibuprofen
When it comes to managing different symptoms, it's important to understand the effects and potential interactions of the medications you're taking. In this section, we'll delve into the specifics of ibuprofen and its compatibility with Sudafed.
What is Ibuprofen?
Ibuprofen is a nonsteroidal anti-inflammatory drug (NSAID) commonly used to alleviate pain, reduce inflammation, and lower fever. It belongs to a class of medications known for their analgesic and antipyretic properties.
How does Ibuprofen work?
Ibuprofen works by inhibiting enzymes called cyclooxygenases (COX), which are responsible for producing prostaglandins – chemicals that promote pain, inflammation, and fever in our bodies. By blocking these enzymes, ibuprofen helps reduce pain and swelling while lowering body temperature.
Can you take Sudafed And Ibuprofen together?
Yes, in most cases it is generally safe to take Sudafed (pseudoephedrine) alongside ibuprofen. Sudafed is a decongestant used to relieve nasal congestion caused by colds or allergies.
However, it's essential to follow proper dosing instructions for each medication separately as well as any guidance provided by your healthcare professional or indicated on the packaging labels.
Precautions and considerations:
While combining Sudafed and ibuprofen may be safe for most people, there are a few precautions worth noting:
Always consult with your doctor or pharmacist before taking any new medications or combining them.
If you have any underlying medical conditions such as high blood pressure, heart disease, ulcers, kidney problems, or asthma, it's crucial to seek medical advice before using these medications together.
Pay attention to possible side effects such as increased blood pressure or stomach irritation when using both drugs simultaneously.
Avoid exceeding recommended doses of either medication, as it may lead to adverse effects or complications.
Remember, everyone's medical history and individual circumstances are unique. It's best to consult a healthcare professional for personalized advice regarding the use of Sudafed and ibuprofen together.
In conclusion, while Sudafed and ibuprofen can generally be taken together, it's important to exercise caution and seek guidance from a healthcare professional. By understanding the properties and potential interactions of these medications, you can make informed decisions