Frequently asked questions about granactive retinoid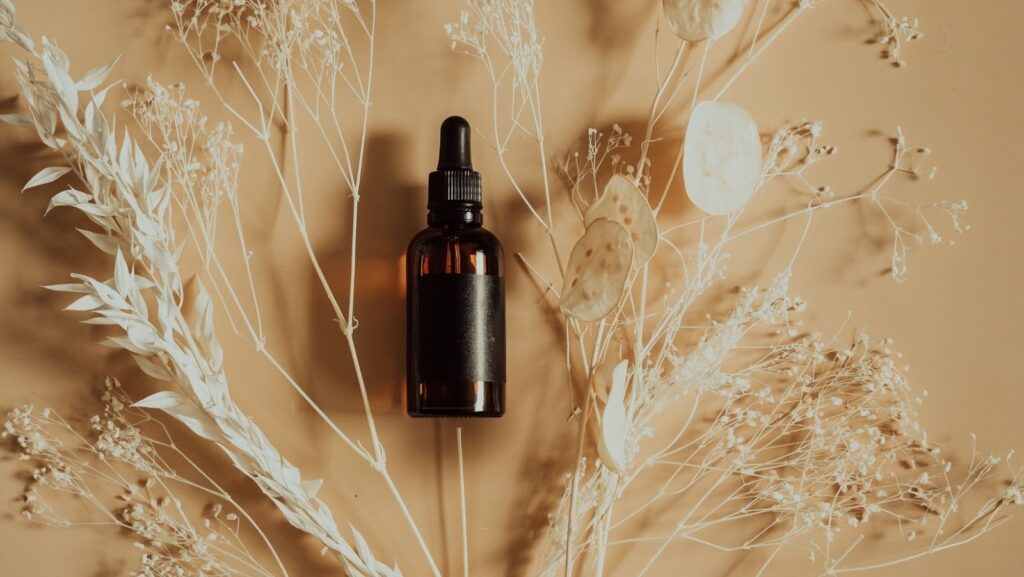 Granactive retinoid is the latest generation of active retinoids found within topical skincare products. Retinoids are derivative compounds from Vitamin A and have been proven to be effective in activating skin cell renewal and reversing signs of photo-ageing. They are also known to help improve the appearance of pigmentation, reduce wrinkles and imperfections and stimulate collagen production, which leaves your skin looking younger and more radiant. Granactive retinoid is broken down into smaller molecular capsules which can penetrate deeper into the skin cells, providing higher efficacy with minimal risk, making it an ideal part of any anti-aging skincare routine.
What is granactive retinoid
Granactive Retinoid is a synthetic molecule that is designed to mimic the human body's own retinoid receptors in order to promote the skin's rejuvenation and regeneration process. It is the first next-generation retinoid molecule to be approved by the FDA and has been shown to be highly effective in improving the appearance of ageing skin. Let's take a look at what makes Granactive Retinoid so unique and beneficial.
What is the difference between Retinol and Granactive Retinoid?
When researching skin care products, it can be difficult to differentiate among the various active ingredients and what they do for your skin. Retinol and granactive retinoid are two of the most popular activities in skin care products that work to improve a variety of skin concerns, such as anti-aging, discoloration, and acne.
It is important to understand the difference between retinol and granactive retinoid before using either one in your skincare routine. Retinol is a form of vitamin A with small molecules that can penetrate deep into the dermis layer of your skin. Once applied topically, it works to trigger cell regeneration by speeding up growth cycles on the outermost layer of your skin — which helps smooth out wrinkles, brighten your complexion and prevent new wrinkles from forming. However, retinol can be quite irritating for sensitive or dry skin types due to the molecule size being quite large.
Granactive Retinoid is an advanced form of vitamin A that's gentler on delicate complexions than its counterpart. It possesses larger molecules than traditional retinoids such as tretinoin/retinoic acid which makes it more gentle but just as effective in helping reduce signs like wrinkles, fine lines and hyperpigmentation. While traditional forms of Vitamin A can take time to show results due to their small molecule size; granactive retinoid begins working right away so its effects are seen quickly versus over time with other types of Vitamin A serums or creams.
What are the benefits of using Granactive Retinoid?
Granactive Retinoid is an innovative version of retinoid, a form of vitamin A. It is a fully synthetic, active ingredient that works in the same way as more traditional retinoids to gently yet effectively rejuvenate skin. Granactive Retinoid has been formulated in order to reduce any potential irritation often associated with traditional retinoids, whilst delivering many of the same rejuvenating benefits.
Granactive Retinoid offers numerous proven advantages for skin health, including helping to improve skin elasticity and tone; smoothing out wrinkles; reducing oil production in the skin; unclogging pores; evens out discoloration and age spots; promotes cell turnover; and defends against environmental damage. In addition, with regular use it can prevent signs of ageing from developing on your skin due to its ability to promote healthy collagen production and combat oxidative stress. Finally, granactive retinoid helps protect your skin barrier so you can keep your complexion nourished and hydrated for longer periods of time.
How to Use Granactive Retinoid
Granactive retinoid is a type of retinoid that is generally found in anti-aging and acne treatments. It is a synthetic, next-generation retinoid that is designed to be gentle and effective on the skin. It works by increasing cell turnover, which can minimise the appearance of fine lines, wrinkles, and other signs of ageing. In this article, we'll discuss how to use granactive retinoid and its benefits.
How much Granactive Retinoid should I use?
Using too much of Granactive Retinoid can cause skin irritation. It is best to start by using a small amount and slowly build up to a higher concentration over time as your skin becomes more adapted to it. Generally speaking, you should use no more than a pea-size amount for your entire face in the evening. When first starting out, you may want to use even less than this until you find the right amount for your skin type.
Also keep in mind that Granactive Retinoid works best when used with other active ingredients like Vitamin C and Hyaluronic Acid. Consider pairing it with these ingredients in order to achieve maximum skincare benefits and minimise potential irritation if necessary. Finally, never forget to wear sunscreen every single day after applying Granactive Retinoid – this will help protect your skin from sun damage while avoiding further irritation caused by UV light exposure.
How often should I use Granactive Retinoid?
Granactive Retinoid is an advanced form of retinoid which is suitable for twice-daily use. It has been clinically tested and is gentle enough to be used twice daily even on sensitive skin. Depending on your skin type and condition it may be beneficial to adjust the frequency of your use, so it is suggested you start by using Granactive Retinoid every other day and then building up to twice daily after a few weeks. If sensitivity or irritation occurs, reduce the frequency to allow the skin time to acclimatise.
As with any new skincare product, we suggest consulting a qualified health professional such as a doctor or dermatologist prior to embarking on an new regime in order assure you are using Granactive Retinoid safely and effectively for your unique needs.
What are the side effects of using Granactive Retinoid?
Granactive Retinoid is a type of retinoid that has been clinically proven to be effective and safe for use on the skin. Common side effects of using Granactive Retinoid include dryness, irritation, and redness. Many users report that these minor side effects usually improve or go away after just a few weeks of regular use.
If the side effects become unmanageable, it might be necessary to reduce the frequency or dosage of Granactive Retinoid in order to reduce the intensity of the reaction. Before doing this, however, it's always best to consult with a dermatologist first as they can offer customised advice and guidance based on your individual circumstances and needs.
Although Granactive Retinoid is generally considered safe to use daily in most people, there are certain individuals that should consult their healthcare provider or pharmacist before using this product: pregnant women; people with existing skin conditions such as eczema; people with sensitivity to retinoids; those using any other type of topical acne treatment; or those taking medications like antibiotics or anti-inflammatories which can increase skin sensitivity. Additionally, continued and prolonged use may actually increase sensitivity over time, so it's important to discount used long-term d as well as monitor for any excessive dryness/irritation/redness in response.
Conclusion
Granactive retinoid is a potent anti-aging ingredient that provides retinol-like results without the associated discomfort and skin irritation. It offers beneficial effects that can support healthy, younger-looking skin.
While there may be many unanswered questions about granactive retinoid, its effectiveness and safety in cosmetic applications have been demonstrated in numerous studies. If you are considering using this powerful ingredient in your skincare routine, it is always wise to consult with a trusted physician or skincare professional to ensure its safe and effective use.