Different type of oil to use for dermaplaning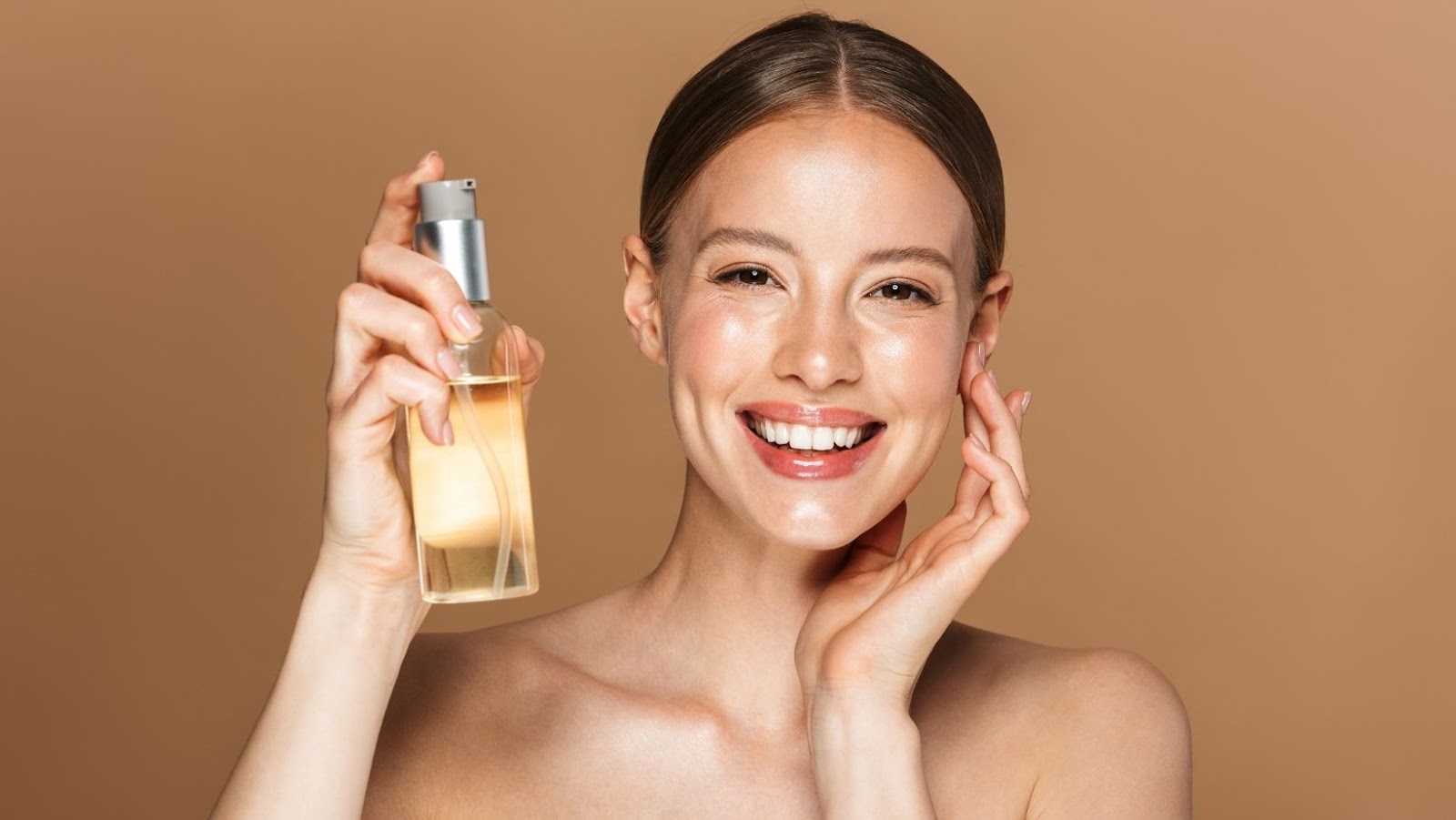 Dermaplaning is a relatively new skincare treatment that enables the removal of facial peach fuzz while also exfoliating away dead skin cells. It is beneficial for improving texture and tone, softening the appearance of fine lines, reducing the appearance of acne scarring and removing surface-level imperfections. Dermaplaning can be done using a professional grade device by a trained aesthetician or by using an at-home dermaplaning tool. In both cases, using the right oil can make all the difference.
What oil to use for dermaplaning
Despite what you might think, you don't need to use oils during your dermaplane treatments – but it will make it more comfortable and effective. Here are a few different types of oils that can be used for dermaplaning:
Vegetable Oils: Vegetable oils such as coconut oil are some of the most common oils used in dermaplaning because they moisturise your skin while removing dead skin cells. Coconut oil in particular is very effective at absorbing into skin quickly, making it ideal for sensitive skin types.
Essential Oils: Essential oils like lavender, rosemary and mint are known to provide antibacterial benefits while calming inflammation on the skin surface. These natural ingredients have antiseptic properties that help heal your epidermis faster and reduce any irritations caused by shaving with sharp tools or blades.
Mineral Oil: Mineral oil is one of the best hypoallergenic oils to protect your skin from irritations during treatment without clogging pores or causing breakouts later on! It has excellent hydrating qualities which will keep your face plump and refreshed post-treatment without that heavy feeling often associated with greasy products like Vaseline or Aquaphor.
Types of Oils
Dermaplaning can be a great way to keep your skin healthy and glowing. One of the key things to consider when you are dermaplaning is what oil to use. Different types of oils can provide different benefits for skin. Oils can also be tailored to meet your individual skin needs.
In this article, we will take a look at the different types of oils that can be used for dermaplaning:
Jojoba Oil
Jojoba oil is an excellent choice for dermaplaning as it is easily absorbed into the skin, while providing nourishment and hydration. It also has anti-inflammatory and antibacterial properties, which help protect the skin against infections. Additionally, jojoba oil is hypoallergenic and non-comedogenic.
As a result, it can help to reduce blackheads, whiteheads, and acne even after dermaplaning treatments. Jojoba oil also works to remove built up dead skin cells on the outer layer of skin to provide smoother results. Additionally, it helps restore the natural barrier of the skin by replenishing sebum or natural oils.
Coconut Oil
Coconut oil is an increasingly popular choice for dermaplaning. It's a natural, nontoxic oil with antibacterial and anti-inflammatory properties that can help to soothe skin and reduce irritation from shaving. It's also lightweight, making it a great choice for a dermaplaning pre-shave oil.
Coconut oil is an ideal dermaplaning pre-shave oil because it helps lubricate the skin while still allowing the blade to glide smoothly over it. This makes it easier to get a close shave and reduces the risk of cuts. Coconut oil also has antioxidant and moisturising properties, which can help keep your skin looking smooth and healthy after you're done shaving.
When looking for a coconut oil for dermaplaning, be sure to look for one with no added fragrances or dyes – these can cause additional irritation or reaction when applied directly to your skin. Choose one that's 100% pure and from a trusted brand like Viva Naturals or Nutiva Organic Extra Virgin Coconut Oil.
Argan Oil
Known for its nourishing, hydrating and anti-aging properties, Argan oil is a popular choice for dermaplaning. It is an easily absorbed oil that is rich in Vitamin E and essential fatty acids which promote healthy skin as well as helping to reduce the appearance of fine lines and wrinkles.
In addition to moisturising your skin while performing a dermaplaning session, the Vitamin E in the Argan oil acts as an antioxidant to protect against environmental stressors. Additionally, it will help calm any irritation caused by removing dead skin cells with a blade.
For best results when using Argan oil with dermaplaning, apply sparingly after treatment to promote healing and encourage healthy cell regeneration. To soothe redness or tightness that may occur post procedure, pair with a hydrosol of choice like lavender or rosemary water for additional protection from inflammation.
Olive Oil
Olive oil is an ideal option to use for dermaplaning, as it is lightweight and easily absorbed into the skin. Olive oil is rich in antioxidants, which can help reduce the appearance of fine lines and wrinkles while also giving your skin a healthy glow. As it's naturally derived, it is free from synthetic fragrances and other harmful chemicals, so it doesn't irritate the skin or cause excessive dryness. It also helps to keep the skin soft and supple. Plus, olive oil does not clog pores like some commercial oils can.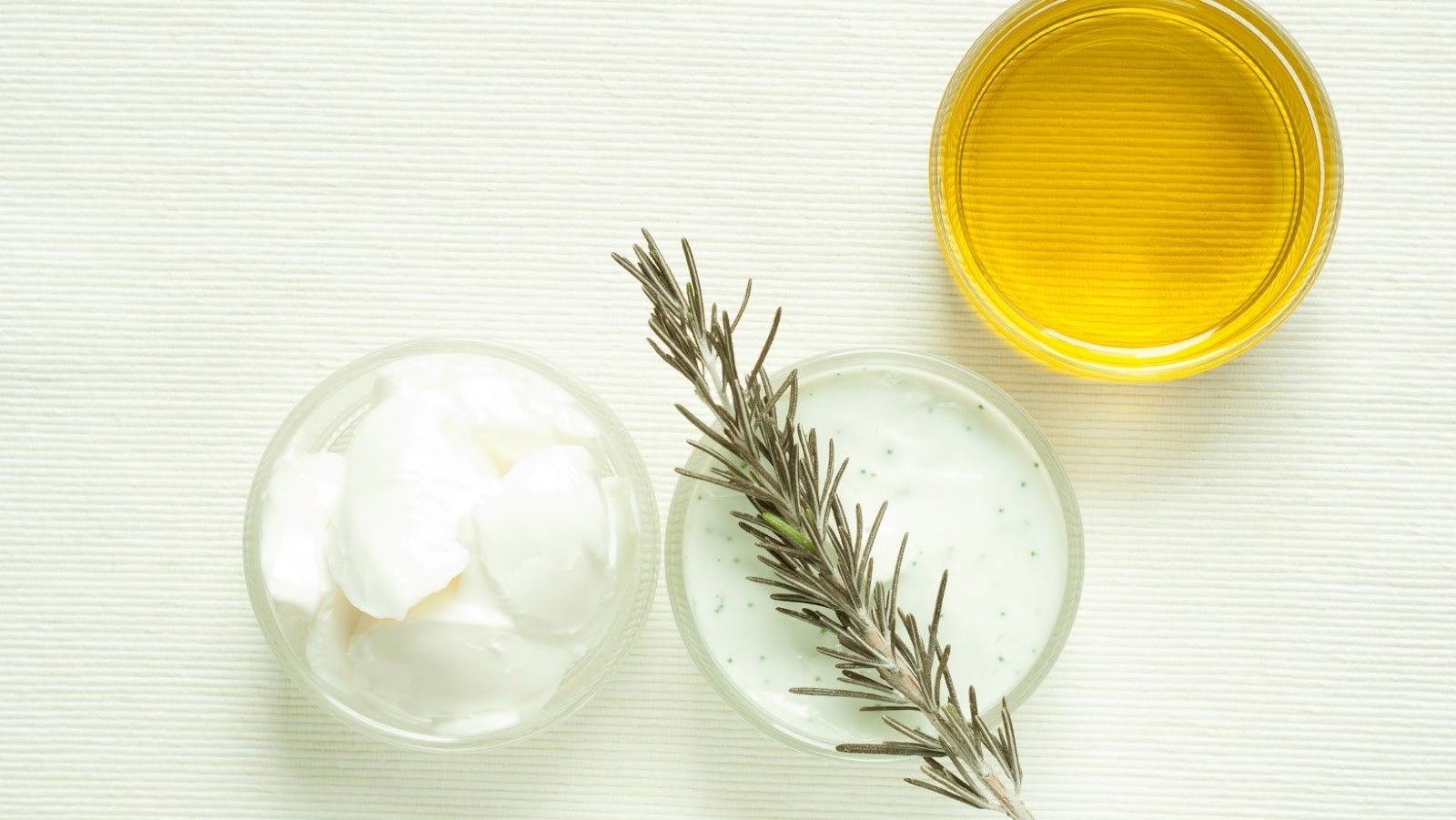 It's important to note that extra virgin olive oil has a high concentration of anti-inflammatory agents which helps protect your delicate facial skin from free radical damage. This means that choosing a high-quality olive oil for your dermaplaning session will help keep existing wrinkles at bay while preventing new ones from forming.
Sunflower Oil
Sunflower oil is one of the most widely used oils in skincare. It's perfect for anyone looking to add moisture to their skin while protecting it against damage from free radicals. Sunflower oil is rich in Vitamin E and contains essential fatty acids that help lock in moisture and protect the skin's barrier function.
Because of its light, non-greasy consistency, sunflower oil is an ideal choice for dermaplaning as it allows the blade to easily glide over the surface of the skin without causing irritation or discomfort. It also helps promote smooth, glowing skin by helping to unclog any dirt from within pores and lift away dead skin cells and other impurities.
Unlike some other types of oils, sunflower oil has a high absorption rate and doesn't leave a greasy residue on the skin afterward which can clog pores or cause breakouts. Additionally, sunflower oil may help reduce acne inflammation for those who suffer from cystic acne, psoriasis, or eczema.
Sweet Almond Oil
Sweet almond oil is widely used in dermaplaning as it is both light and nourishing. It's easily absorbed and doesn't clog the pores, which makes it perfect for pre-exfoliation prep. It is packed with essential fatty acids, vitamin E, protein and zinc. Sweet almond oil also contains lactic acid which helps keep your skin soft and hydrated.
Other suitable oil types are sweet almond oil's cousins; jojoba, coconut or even argan oil. These oils provide the same skin cell rejuvenation benefits as sweet almond oil without leaving the skin feeling too greasy or sticky. Jojoba oil is an excellent choice for removing makeup since it does not contain waxes like other oils, making for easier removal of debris from pores. Coconut and argan oils are great moisturisers that help prevent moisture loss and provide natural hydration to the skin while reducing inflammation and acne-related bacteria at the same time.
Benefits of Each Oil
When it comes to dermaplaning, there are several different types of oils to choose from. Each oil has its own set of benefits, depending on the type of skin you have and the desired results you want to achieve. Some of the more popular oils to use for dermaplaning include jojoba oil, castor oil, grapeseed oil, sweet almond oil, and apricot kernel oil. Below, we will look at the benefits of each of these oils so that you can choose the right one for your skin type:
Jojoba oil
Castor oil
Grapeseed oil
Sweet almond oil
Apricot kernel oil
Jojoba Oil
Jojoba oil, derived from the jojoba plant, is a type of wax ester that serves as an effective pre-dermaplaning oil. Studies have shown that jojoba oil can act as an effective barrier against drying out of the skin. It has been found to nourish and condition skin while providing anti-aging benefits such as minimising wrinkles, fine lines and deep wrinkles.
Jojoba oil also provides deep hydration to improve the overall texture of the skin, resulting in softer and more supple looking skin. Additionally, its antibacterial properties help to protect skin from inflammation and irritation after dermaplaning. Jojoba oil is non-comedogenic (meaning it won't clog pores) and non-greasy which helps to reduce surface shine for long-lasting smooth results.
Coconut Oil
Coconut oil is a popular choice for dermaplaning due to its many benefits. It is rich in fatty acids and antioxidants which help protect the skin from damage and slow down the signs of ageing. Coconut oil also provides hydration, making it ideal for those with dry skin. Dermaplaning with coconut oil can help reveal brighter, more even skin tone with fewer wrinkles and dark spots.
Coconut oil has antifungal, antibacterial, and antiviral properties which make it a powerful tool in the fight against acne-causing bacteria that can lead to breakouts. Coconut oil can also help reduce inflammation, redness, and itchiness associated with skin conditions such as psoriasis and eczema.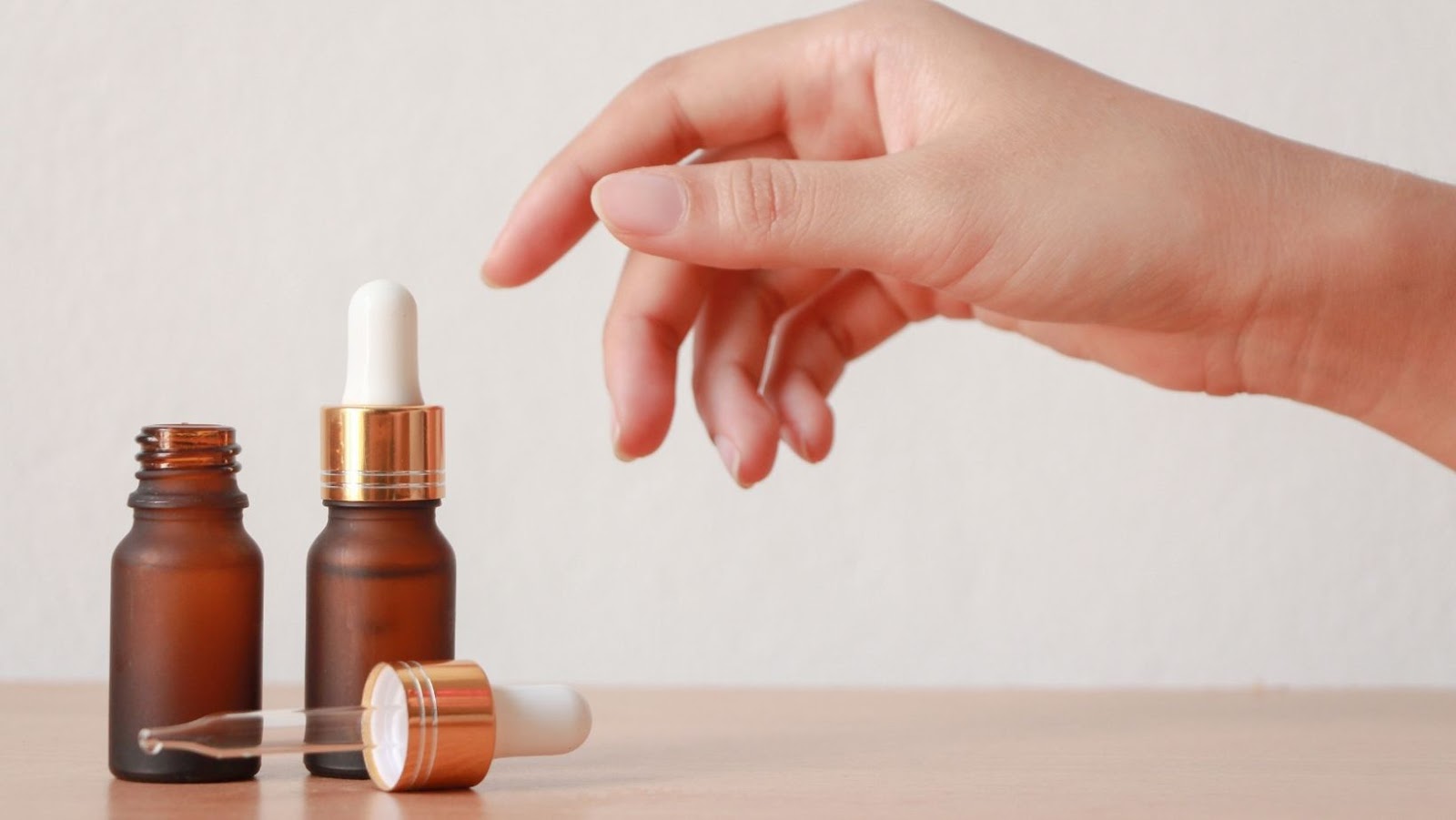 Another benefit of using coconut oil during dermaplaning is its ability to:
Remove dead skin cells from deep within the pores without over drying or stripping natural oils from the surface of the skin.
Provide benefits to oilier complexions because it's not overly abrasive like other exfoliating techniques may be.
Argan Oil
Argan oil, derived from the fruit of the Argan tree native to Morocco, is becoming more and more popular in the dermaplaning-sphere. This natural oil is gaining traction for its multitude of skin care benefits that target everything from acne and wrinkles to dryness and sun damage. Its fatty acids and vitamins ease inflammation while restoring a natural balance to your skin, making it an excellent choice for any type of skin.
When using argan oil for dermaplaning, start with a few drops on a clean cotton pad or Q-tip, then gently massage into your skin in small circular motions before applying more if needed. Don't forget to apply sunscreen after use!
This lightweight oil works especially great as a daily moisturiser (as well as post-dermaplaning) due to its abundance of antioxidants and fatty acids. When applied, it plumps up the skin with moisture while forming a protective barrier against harmful external factors. All in all, this all-natural oil is perfect if you're looking for added hydration or better protection against free radicals.
Olive Oil
Olive oil is one of the most popular oils to use for dermaplaning. It is gentle and provides a layer of protection for the skin. Its vitamin E content helps to reduce the appearance of wrinkles, scars, and age spots on the skin. The emollient properties in olive oil are believed to help loosen dead skin cells, making them easier to remove during dermaplaning.
In addition to the benefits it has on dead skin cells, olive oil is effective at replenishing vital moisture levels in the skin. It is also thought to be one of the most nutrient-rich oils that can help even out uneven areas and increase elasticity levels naturally. By providing natural hydration levels and antioxidant protection, olive oil can leave your complexion looking softer and more youthful with consistent use as part of a dermaplaning routine.
Sunflower Oil
Sunflower oil is an increasingly popular choice for dermaplaning, due to its combination of beneficial qualities. Sunflower oil yields excellent exfoliation results, as it is extremely fine and does not clog pores or irritate sensitive skin. The lightweight, non-greasy consistency quickly absorbs into the skin, leaving it feeling silky moist and providing a deep hydration boost. This can help the skin look brighter and smoother after treatment.
Sunflower oil also contains essential fatty acids like oleic acid and linoleic acid that help to continuously moisturise the skin and protect it from common factors that contribute to photo-ageing such as UV rays, air pollution, and harsh weather conditions. Sunflower oil has a low comedogenic rating which means it won't leave behind any pore-clogging residue on the surface of the skin. Moreover, sunflower oil contains natural vitamins and minerals that give your complexion an added layer of protection with regular use.
Sweet Almond Oil
Sweet Almond Oil is made from pressed Sweet Almonds. This light and odourless oil is rich in Vitamin A, B1, B2 and B6, as well as fatty acids, protein & mineral salts. Rich in nourishing oleic and linoleic acid which help to protect the skin from premature ageing. It is quickly absorbed by the skin promoting a healthy complexion while adding much needed moisture.
Benefits of Sweet Almond oil:
Helps to soften & soothe dry skin
Reduces the appearance of dark circles under your eyes
Helps to reduce breakouts by displaying bacteria that can't survive on the surface of the skin's natural sebum protections
Moisturizes facial skin for a youthful look
Reduces inflammation caused by sun damage or other harsh chemicals
Can be used anywhere on facial or body skin
Due to its calming properties, almond oil makes an excellent choice for blading/dermaplaning treatments. It helps your blade glide smoothly up and down your face while it eliminates dead skin cells reducing dullness while brightening overall complexion. There are several grades of sweet almond oils varying from extra virgin (the highest quality) down to virgin (a lower quality). The extra virgin grade is unrefined with no chemical additives added making it ideal for sensitive skin types because it provides an additional layer of protection against irritants that could lead to redness or breakouts.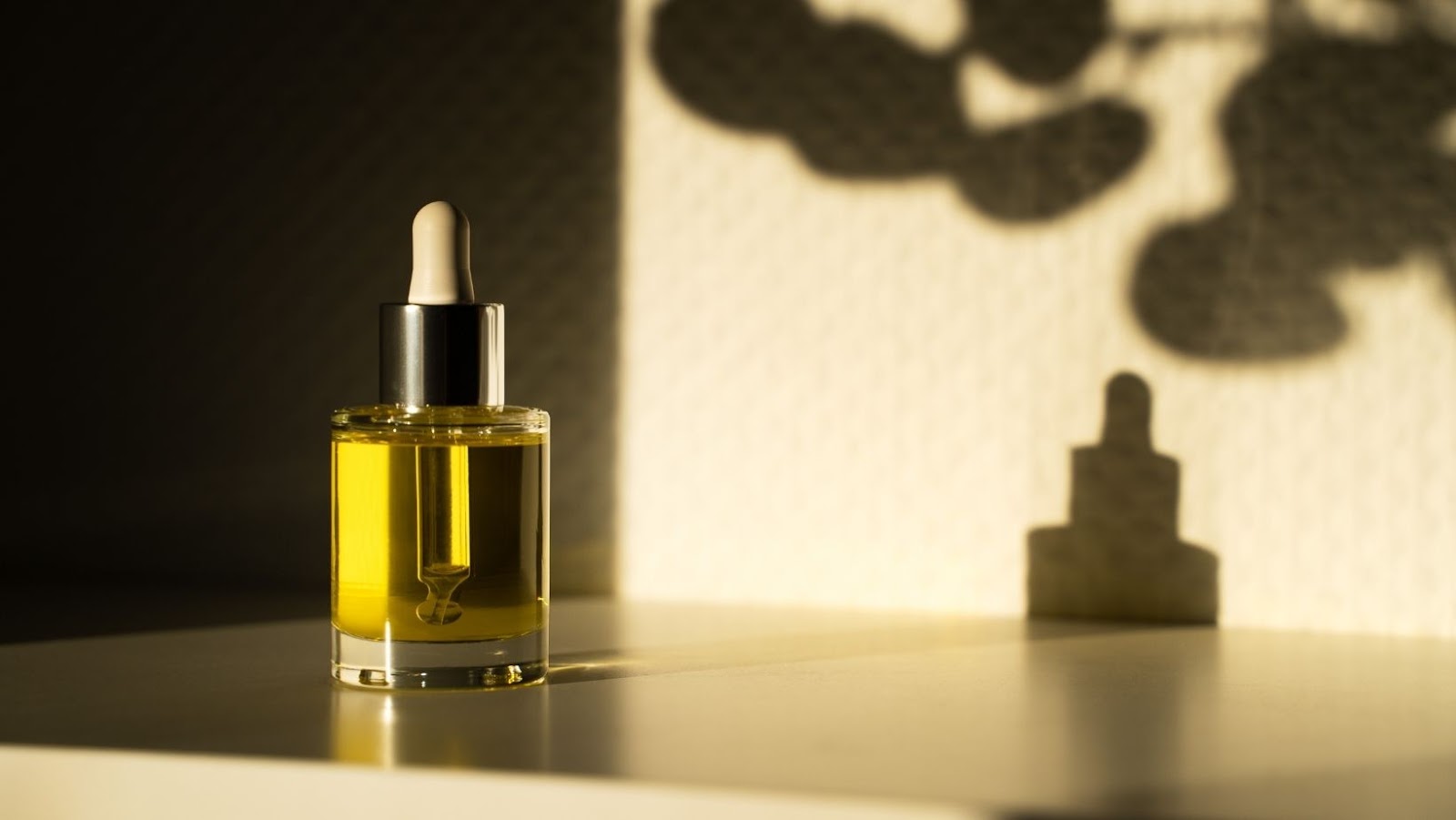 How to Use the Oils
Using the right oils for dermaplaning can help ensure that the skin is exfoliated and moisturised without any irritation. It is important to choose an oil that is suitable for your skin type and skin conditions.
The most popular oils used for dermaplaning are:
Almond oil
Jojoba oil
Sunflower oil
Coconut oil
In this article, we'll provide an overview of each of the oils and discuss their benefits for the skin.
Preparing the Skin
Before any type of hair removal, particularly for dermaplaning, it is important to prepare the skin at least 15-20 minutes in advance. Preparation involves exfoliation of the skin, such as with a mild chemical peel or a gentle exfoliating scrub. This helps to remove debris and any dead skin cells from the pores that could clog during dermaplaning, which can lead to breakouts afterwards. Once you've prepped the skin, it should be gently cleansed and patted dry with a soft towel before beginning your procedure.
Next, you must thoroughly cleanse material used for dermaplaning to reduce the risk of infection or other adverse reactions that can occur with improper sterilisation techniques. Additionally, choose a quality oil like jojoba oil or camellia seed oil that is meant specifically for dermaplaning purposes. These oils are helpful in ensuring a smooth glide across the skin's surface and help cushion your blade against irritation or razor burn while removing unwanted fuzz from your face. Be sure to apply enough oil so that you can easily make contact with the skin's surface but avoid putting in excess amounts as this can create more cleanup than necessary.
Applying the Oil
Applying the oil before dermaplaning is an important step in the skin preparation process. Before applying the oil, remove all make-up, exfoliate and cleanse the skin thoroughly. You should also make sure your hands are clean so you do not introduce bacteria and dirt onto your face.
It's important to choose an oil that won't irritate sensitive skin. Good choices for dermaplaning include oils such as almond, jojoba, coconut, and rosehip seed oil. It's best to select one of these because they are non-comedogenic and don't contain heavy fragrances or preservatives which can lead to irritation. These oils also provide hydration and nourishment to the skin while protecting against microorganisms that may be present on the blades during a treatment.
Once you have chosen an oil, massage it into your face in gentle circular motions until it is completely absorbed into your skin. You should then wait 10-15 minutes for the oil to have time to penetrate beneath the surface layer of skin before dermaplaning begins. Be sure to avoid putting too much pressure on the face when massaging; this could lead to overstimulating facial muscles or enlarging of pores which may limit results from dermaplaning treatments afterwards.
Dermaplaning
Dermaplaning is a treatment popularised by celebrities and skin care professionals alike. It's a form of exfoliation that involves using a sharp blade to gently scrape away dead skin cells, giving your face an immediate glow and aiding in product absorption. But what type of oil should you use for dermaplaning?
Depending on your individual needs, the oil you choose can range from delicate oils such as Argan oil, to more potent ones like Rosehip Seed oil. Before picking out an oil for your dermaplaning, take time to consult with your skin care professional or medical provider to consider the best one specific to the texture and needs of your skin.
Commercially available at-home derma planes come with specific instructions on which oils are best used with them, so be sure to look into that before making any purchases. Other components of dermaplane treatments include:
Prepping the skin beforehand by cleansing it with micellar water or makeup remover.
Carrying out the treatment itself (shaving off dead skin cells).
Hydrating afterwards with toner and moisturiser.
Aside from pure oils, there are toners and serums specifically designed for use during dermaplane treatments – these can add extra hydration protection after the treatment is completed. All products should be approved by a health expert prior to use and some serums must be accompanied by other treatments such as glycolic acid or retinol for optimal results. Be sure to research which moisturisers and serums could work best for you prior to undergoing any kind of dermaplane procedure.