Perfect timming for making exfoliate after microneedling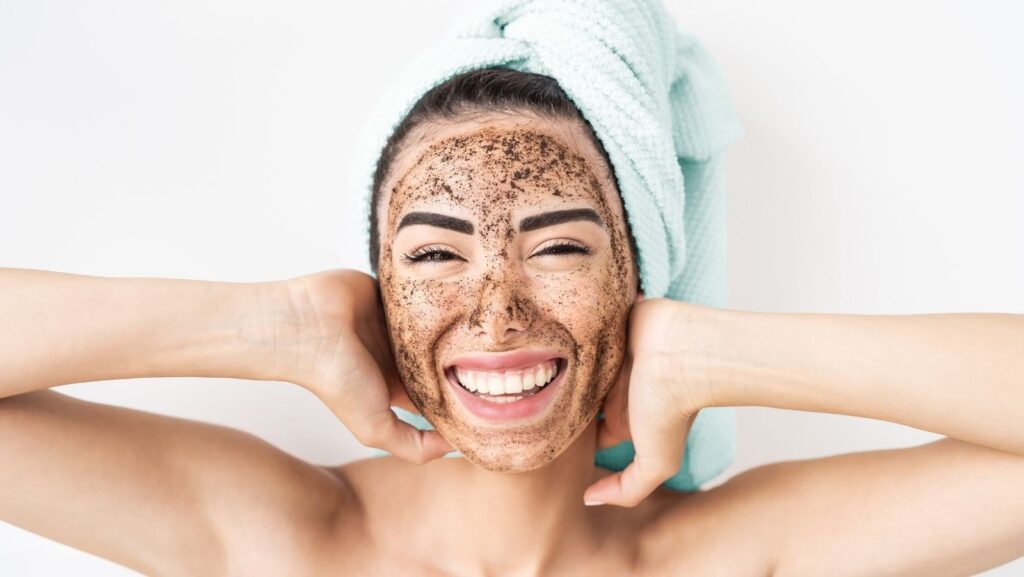 Exfoliation after microneedling is often recommended to remove dead skin, improve the penetration of products, and achieve a smoother complexion. It is important to time your exfoliation correctly so you can reap the most benefits, as this process can be detrimental if done too soon or too late. In this guide, we will explore the ideal timing for exfoliating after microneedling and how it can help you achieve more beautiful skin.
When can i exfoliate after microneedling
The key principle is to allow your skin enough time to regenerate and recover before introducing exfoliation into your post-treatment routine. Depending on the type of microneedling procedure you've received, you should aim for 12 to 24 hours after your treatment. Here are a few details on why timing matters and what factors might affect it:
The type of device used
The extent of microneedling done
Whether an antioxidant serum or sheet mask was used prior
Your skin's sensitivity following treatment
What is Microneedling?
Microneedling, also known as collagen induction therapy, is a cosmetic procedure that involves the use of a mechanical tool with tiny needles on its surface to puncture the skin. The idea is that after microneedling, tiny wounds give skin cells a signal to make more collagen and elastin in the treated area, which can fill in wrinkles, enhance overall skin texture and tone, minimise blemishes like acne scars and discoloration due to sun damage.
In order for patients to see optimal results from their microneedling treatments, it is important for them to understand the full process — including what type of skincare regimens they should consider after their treatment. Exfoliation plays an important role in healing post-treatment. It helps remove any damaged or dead skin cells as part of your exfoliation after a microneedling regime. Ideally, patients should:
Wait three days following each session before starting an exfoliation regime
Ensure any dried plasma or other debris has been completely removed
Avoid any build-up on the delicate new layer of skin cells
Benefits of Exfoliating After Microneedling
Exfoliating after microneedling is an important part of the microneedling process. Exfoliation can help remove the dead skin cells that are produced during the procedure and promote cell regeneration and skin renewal. Additionally, exfoliating after microneedling can help to prevent the formation of post-inflammatory hyperpigmentation, which is often a side effect of the procedure.
In this article, we'll explore the benefits of exfoliating after microneedling and when it should be done:
Removal of dead skin cells
Promotion of cell regeneration and skin renewal
Prevention of post-inflammatory hyperpigmentation
Removes Dead Skin Cells
Exfoliating after microneedling helps to remove the build-up of dead skin cells on the surface of your skin left behind by the tiny punctures caused by the treatment. These dead skin cells can obstruct optimal penetration and effectiveness of active ingredients in any topically applied skincare products that are used post-treatment.
Making sure to exfoliate after microneedling aids in removing them, allowing more nutrients and hydration to penetrate deeper into the dermis.
Additionally, exfoliating will help them be more easily absorbed and work to achieve healthier and better looking skin over time.
Enhances Skin Tone
Exfoliating can be an important part of a skincare regimen post-microneedling. Exfoliation is the process of removing the dead skin cells from the surface of the skin. This is done with a physical or chemical exfoliant and needs to be done gently for those who have recently had microneedling. This helps to ensure that your skin still looks healthy and does not become irritated.
Not only does exfoliating help to remove dead skin cells on the surface but it also refreshes, brightens exposed skin, and helps enhance your complexion by increasing radiance and evenness of your skin tone. It works by removing pigmentation from old and dull-looking cells, allowing newer brighter layers to shine through instead allowing you to have a more flawless looking complexion. You can also see immediate results as this stimulation brings blood flow closer to the surface of your skin providing it with vital nutrients needed for healthy smooth looking skin.
However, it's essential that you don't overdo it and that you choose suitable types of products for exfoliating after microneedling so that you don't cause more damage than good. Physical exfoliators such as scrubs with rough textured beads can be too harsh on freshly wounded from microneedling skins, while chemical exfoliators are generally considered a safer alternative as they contain active ingredients like alpha hydroxy acids (AHAs) or beta hydroxy acid (BHAs) that work as hydrating ingredients in order to help stimulate cell turnover without irritation or further damage. After consultation with an experienced skincare professional, you can use gentle exfoliants designed specifically for post-procedure use such as:
Environ Cosmetics's AVST Enzyme Exfoliant.
Reduces Inflammation
Exfoliating after microneedling is key to achieving maximum results. This is because exfoliation helps reduce inflammation and promote skin cell turnover, which can speed up the healing process. The small channels left in the skin by microneedling helps allow topical products to penetrate deeper, so applying an exfoliating product or treatment directly afterwards will have an even greater effect.
Exfoliating, whether with a chemical-based product or a physical one like a scrub or microdermabrasion, helps remove dead and damaged skin cells from the surface of the skin. This helps give the face an overall smoother appearance and promotes healthier looking skin. Additionally, it can help moisturisers penetrate into deeper layers of your skin for better hydration.
It's important to note that your face should not be washed significantly immediately after microneedling because it can cause further inflammation in some cases—so waiting to exfoliate until 3-4 days afterwards is best. When you do start to exfoliate again it's important to use gentle treatments; avoid using very abrasive treatments as they can cause further damage and increase sensitivity on surrounding areas that were not treated by microneedling.
How to Exfoliate After Microneedling
Exfoliating after microneedling can help increase the effectiveness of the treatment. This is because exfoliation helps remove dead skin cells, which can make the micro needling process more effective. Exfoliation can also help reduce visible peeling, which can occur after microneedling due to the intense stimulation of the skin. Knowing when to exfoliate after microneedling is essential to getting the best results.
Choose the Right Exfoliant
Exfoliating is an important part of your microneedling aftercare routine, but it's important that you do it correctly. Choosing the wrong type of exfoliant or using too harsh of a scrub can cause irritation and inflammation, which can prevent your skin from healing properly and achieving optimal results.
The best type of exfoliant for post-microneedling care is one with low irritant potential that gently sloughs away dead skin cells without causing inflammation or further damage to the skin. Opt for exfoliators with small particles (think jojoba beads instead of apricot shells) that don't chunk off the top layer. Examples include highly-hydrating hyaluronic acid cleansers, gentle alpha hydroxy acids (AHAs) in moisturisers or balms and skin-soothing enzyme cleaners.
Once you have selected a suitable product, timing is key: generally speaking, wait at least three days after your treatment before using any type of exfoliating product on your skin – in fact, it's always a good rule to do a patch test on the inside of your arm prior to using the product on your face — just to make sure there are no adverse reactions when applied directly to the treatment area(s).
Use Gentle Pressure
When exfoliating after microneedling treatment, it is important to use gentle pressure. Using too much pressure can cause irritation, redness and skin sensitivity.
Start by washing your face with warm water and a mild facial cleanser. This will help to remove any debris and dirt from the area where the microneedles were applied.
After washing your face, apply a gentle, oil-free exfoliant over the entire face area. Popular exfoliants include glycolic acid or lactic acid compounds as well as microdermabrasion methods such as a scrub brush or washcloth with smooth motions around the skin's surface.
Allow the exfoliant product to sit on your skin for approximately 1-2 minutes before rinsing off with warm water. Avoid using too much pressure when wiping away the exfoliant; instead use soft passing movements that only require light pressure from your fingertips. Pat dry gently with a soft towel and be sure not to rub excessively as this can cause irritation later in the healing process.
Afterwards, apply any recommended moisturiser or skincare products for further nourishment of new cells being produced beneath the surface of your skin following microneedling treatment.
Apply the Exfoliant in Circular Motions
After microneedling, your face should have a softer and smoother texture, but recovery time can last up to seven days. To achieve the best results with your microneedling treatment and speed up the healing process, you should exfoliate after microneedling. Applying a gentle exfoliant in circular motions will noticeably improve the skin's appearance and promote healthy cell growth.
Exfoliating is necessary after any type of skin technique or procedure because it helps to slough away dead skin cells and reveals brighter and healthier-looking skin. However, exfoliating should be done carefully after microneedling; be sure to use a gentle spice-based scrub or a liquid cleanser. Do not use any kind of harsh scrubbing agents such as sugar scrubs or chemical peels—these are too abrasive for freshly-needled skin.
Start by wetting your face with warm water and then apply your chosen exfoliant in gentle, circular motions until all areas of the face are evenly covered. Each movement should be slow and deliberate; avoid rubbing harshly as this may irritate the freshly-injured area more than necessary and can cause further inflammation. Rinse lightly before patting your skin dry using a clean towel. Note that abrasive movements may also damage any newly laid collagen fibres so it's important that you pay close attention to how much pressure you're applying as you exfoliate after microneedling.
Rinse and Dry
Rinse and Dry Post-Treatment: Rinse your face with lukewarm water immediately after the microneedling session. Gently massage the skin to help remove any traces of the numbing creams, lubricants, and other serums that may remain on your skin. Pat your face dry with a gentle towel or cloth.
Wait until a few hours after the procedure has ended before cleansing your face in order to avoid an overly aggressive scrubbing and to give the skin a chance to rest following your treatment.
Timing for Exfoliating After Microneedling
Proper timing is essential when it comes to exfoliating after microneedling. Depending on the severity of the treatment and the individual's skin type, the timing between each exfoliation can vary. It is important to understand the appropriate time to wait between exfoliators to achieve the best results for treatment with microneedling. Let's take a closer look at the timing for exfoliating after microneedling.
Timing between each exfoliation can vary
Understand the appropriate time to wait between exfoliators
Achieve the best results for treatment with microneedling
Wait 24 Hours
It is important to wait 24 hours after any microneedling treatment in order to give the skin time to recover adequately. During this time, it's important to keep the area as clean as possible and avoid putting anything on it that could cause irritation or infection.
Exfoliation is an important step in skin care, but it's important to understand that microneedling can make the skin more susceptible to irritation and damage from this practice. If you exfoliate too soon after your treatment, you run the risk of irritating the sensitive skin in that area, which can lead to redness, burning sensations, or worse. Therefore, it's best to wait until at least 24 hours have passed before beginning your normal exfoliation routine again.
Additionally, it's a good idea to wait at least 48-72 hours before applying any makeup on areas that have been treated with microneedling. Not only is this likely too soon for normal makeup products—like foundations or setting powders—can also cause additional irritation if used too soon after treatment. It's best to use products specifically designed for sensitive post-microneedling skin for a period of two weeks following your treatment session.
Use a Gentle Exfoliant
Using a gentle exfoliant after microneedling is important for achieving the best results. This will help remove any remaining dead skin cells and other debris that could be blocking the new collagen from forming. It is recommended to wait 48 hours before exfoliating after microneedling, so as not to irritate your skin further.
When deciding which type of exfoliant to use on your skin post-microneedling, try to choose one that is gentle enough not to further irritate the affected area, yet effective enough to remove any lingering dead skin cells. Cleansing brushes with soft bristles work well and are more gentle on the skin than physical exfoliants like sugar scrubs or loofahs.
After cleansing with a brush, you can use a chemical exfoliant like alpha hydroxy acid (AHA) or beta hydroxy acid (BHA). These acids help rid your skin of dead layers of cells while also infusing beneficial nutrients into your pores. Look for an exfoliant with lactic acid or mandelic acid as these are gentler than glycolic acid and great for sensitive skin types. To ensure maximum benefits from your exfoliation treatment,
apply layer by layer
use at least twice a week
for best results.
Avoid Exfoliating Too Often
Exfoliating is crucial for successful microneedling because it can help to reduce skin redness, improve pigment and texture and prevent enlarged pores. Exfoliating one or two days after the procedure can be beneficial and can even help the serum penetrate better. However, over-exfoliating may cause irritation or redness, especially if you have sensitive skin.
It is best to start with exfoliation one to two days after your microneedling session. The ideal timing varies depending on your skin's sensitivity levels and your desired results. Your board-certified provider will be able to provide guidance on how often and when you should exfoliate based on your individual needs.
If you are using a gentle AHA or BHA exfoliant, you may begin exfoliating two times a week for oily or combination skin types and start with just once per week for dry or sensitive skin types.
Gradually increase frequency as long as no irritation occurs.
Pay close attention to how your skin responds when introducing new products into your skincare routine after microneedling. If signs of any discomfort are present such as increased dryness, inflammation or breakouts, take a break from exfoliation until the symptoms have healed completely before restarting the process gradually again.
Conclusion
In conclusion, the ideal timing for exfoliation after microneedling is two to three days after treatment. This will allow enough time for your skin to heal properly, reduce the appearance of redness and swelling, and give you the best result from your treatment. Keep in mind that one should take proper care of the skin after treatment with:
A mild cleanser
Moisturising cream
Sunscreen with an SPF of at least 30
Light makeup—if necessary
In the case of any unusual or uncomfortable effects like excessive redness or rash-like symptoms that persist longer than two to three days or occur more frequently after subsequent treatments with microneedling—one should contact their dermatologist as soon as possible. With proper guidance and care, one can ensure both safe and effective treatments every time.