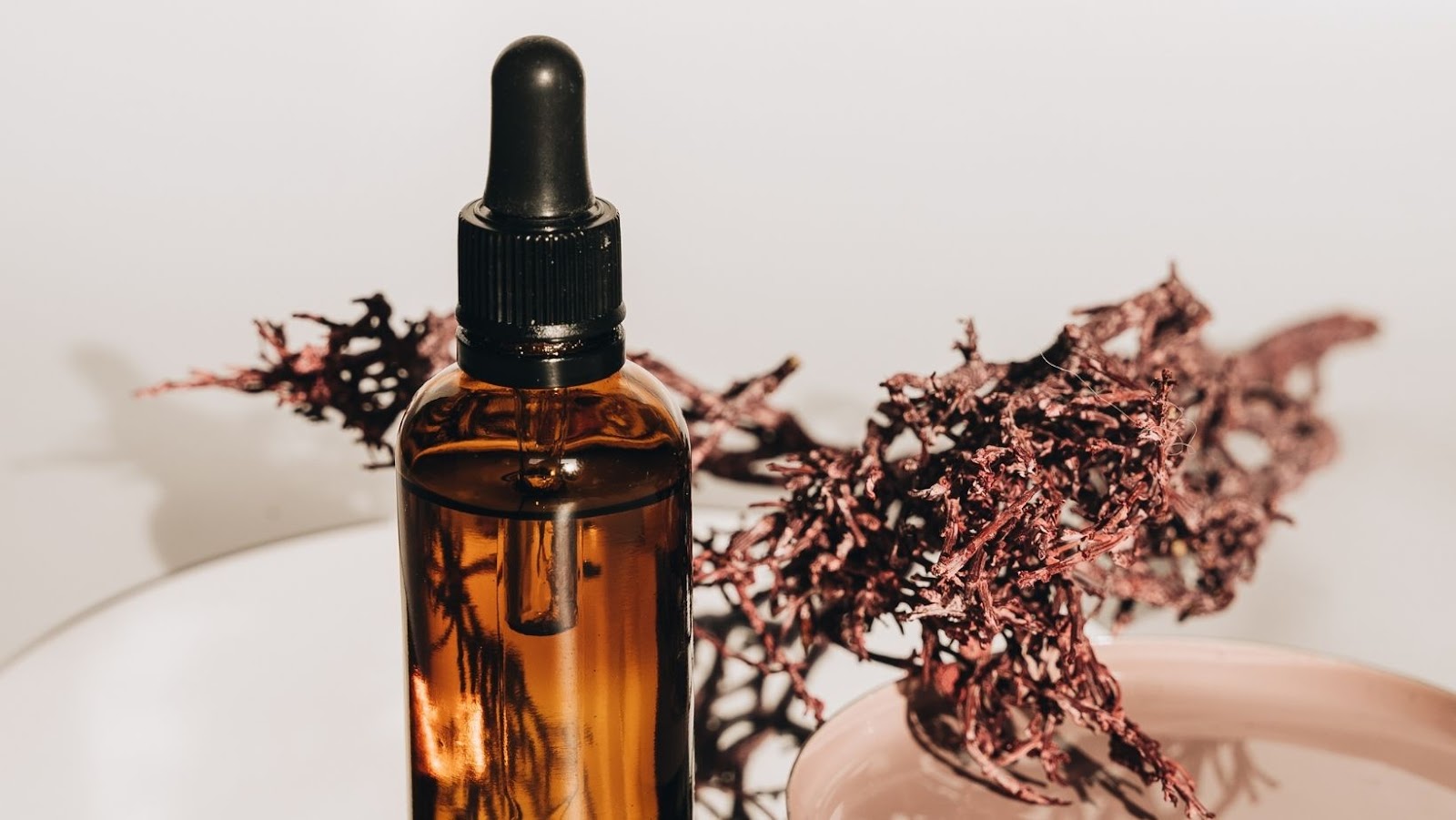 Whether you're a beauty enthusiast or savvy DIYer, making your own face serum is a fun and rewarding project. For those looking to achieve natural and healthy skin, this can be a great way to combine great skincare ingredients in a personalised way. In this article, you will be taken through the process of making your own face serum from scratch. You'll learn about the equipment, ingredients and recipes necessary to create your own personalised serum. So let's get started!
How to make face serum
As we age, our skin changes, and so do the products we use to care for it; this includes the face serum we use to keep our skin looking youthful. Buying pre-made serums off the shelf can be expensive, and oftentimes these products are made with harsh synthetic ingredients that could potentially cause irritation or worsen existing skin conditions.
Making your own face serum at home gives you control over what you put in and on your skin, as well as being cost-effective. You have full knowledge of what goes into your serum and can tailor it to suit your individual needs as well as ensuring that all products used are natural and safe to put on your skin. Making homemade serums also allows you to customise them to better target certain concerns such as reducing wrinkles or combating acne while promoting smoothness, suppleness, brightness, hydration and overall vitality.
Ingredients
If you're looking to make your own face serum at home, it's important to know the types of ingredients you need. Depending on the type of serum you wish to make, the ingredients list may vary. Generally speaking, the ingredients in facial serums can be grouped into base oils, essential oils, and other plant extracts. Let's take a closer look at the types of ingredients you need for a good face serum.
Carrier Oil
Carrier oils are a type of plant-based oil used to dilute essential oils before they are applied to the skin. They help to round out the potency of the concentration and provide nourishment and moisturization for your skin. In face serums, it is important to use organic, cold pressed carrier oil as it still contains natural essential fatty acids and vitamins that can enhance your skin's health. Examples of carrier oils include jojoba oil, coconut oil, avocado oil, argan oil and sesame seed oil. These should make up the majority of your face serum recipe so make sure to choose the one that would best suit your needs.
Essential Oils
Essential oils are made from plant extracts and have many useful properties that can benefit the skin. Some of these benefits include anti-inflammatory and anti-bacterial effects, as well as improving circulation and fighting the signs of ageing. As such, essential oils can be a key component in creating a homemade facial serum.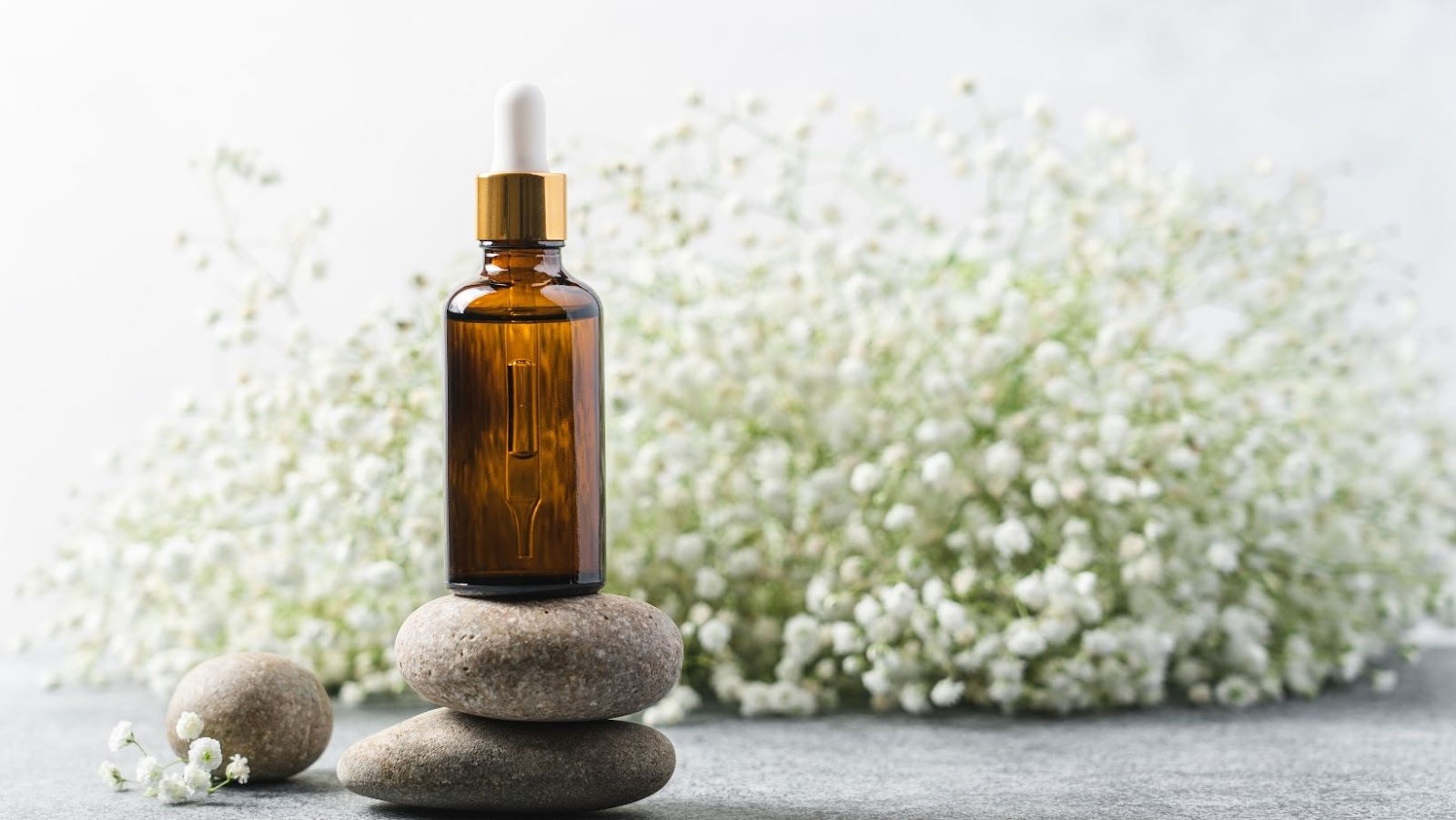 When selecting essential oils for making a face serum, it is important to choose ones that agree with your own personal skin type, since everyone has different sensitivities and needs. Popular essential oils for face serums include lavender for soothing dry skin; geranium to balance out skin tones; sandalwood to hydrate and reduce inflammation; tea tree oil to soothe redness; ylang-ylang to reduce acne scars; jasmine to brighten complexion; patchouli for reducing wrinkles; and rosehip oil which is rich in vitamins A and E, both known for their hydrating benefits.
For best results when using homemade facial serums containing essential oils, it is important to remember not to apply them directly onto the skin without proper dilution with other ingredients such as plant-based carrier oils such as fractionated coconut oil or jojoba oil. Those with sensitive skin should also monitor how their face responds after using an essential oil containing product by applying a small amount onto a tested area before applying it all over their face.
Vitamin E Oil
Vitamin E oil is an attractive addition to any face serum, as it is packed with antioxidants that can help to protect against environmental damage. Its moisturising properties while still being lightweight ensure that it can soothe and soften skin, while helping to balance excess oil and maintain the skin's natural pH balance. Vitamin E oil is composed of vital fatty acids that help to build the cell membrane character which allows the skin to retain moisture more effectively and delay signs of ageing such as fine lines and wrinkles. Adding vitamin E oil into a home-made face serum also helps to reduce scarring and inflammation, making this a great booster for any skincare concoction you're creating!
Instructions
Making your own face serum is a great way to customise your skincare routine and get just the right formula for your unique skin type. This guide will provide instructions on how to make your own face serum using just a few simple ingredients. We will go over the various steps you need to take to create a serum that is perfect for your skin type. Follow these instructions to create your own custom face serum.
Gather the ingredients
Making a natural face serum at home is a cost-effective approach to ensure that you get the benefits of the ingredients in a readily absorbable format. To make your own face serum, you will need the following items:
-A small glass or ceramic bottle with an airtight lid (such as a dropper bottle)
-1/2 ounce of jojoba oil
-3 to 5 drops of essential oils like lavender, rosemary, or tea tree oil
-Optional: 1/4 teaspoon of vitamin E oil for added moisture
Once you have gathered the ingredients listed above, you are ready to begin making your own homemade face serum!
Measure and combine the oils
Now that you have all your ingredients gathered, it is time to measure and combine them. First, take a glass measuring cup and place it on a kitchen scale. Weigh the rosehip seed oil and add it to the chopper or beaker. When using the chopper, make sure to use only one drop of essential oil at a time until you have reached the desired scent strength; then increase the use of the other oils as needed.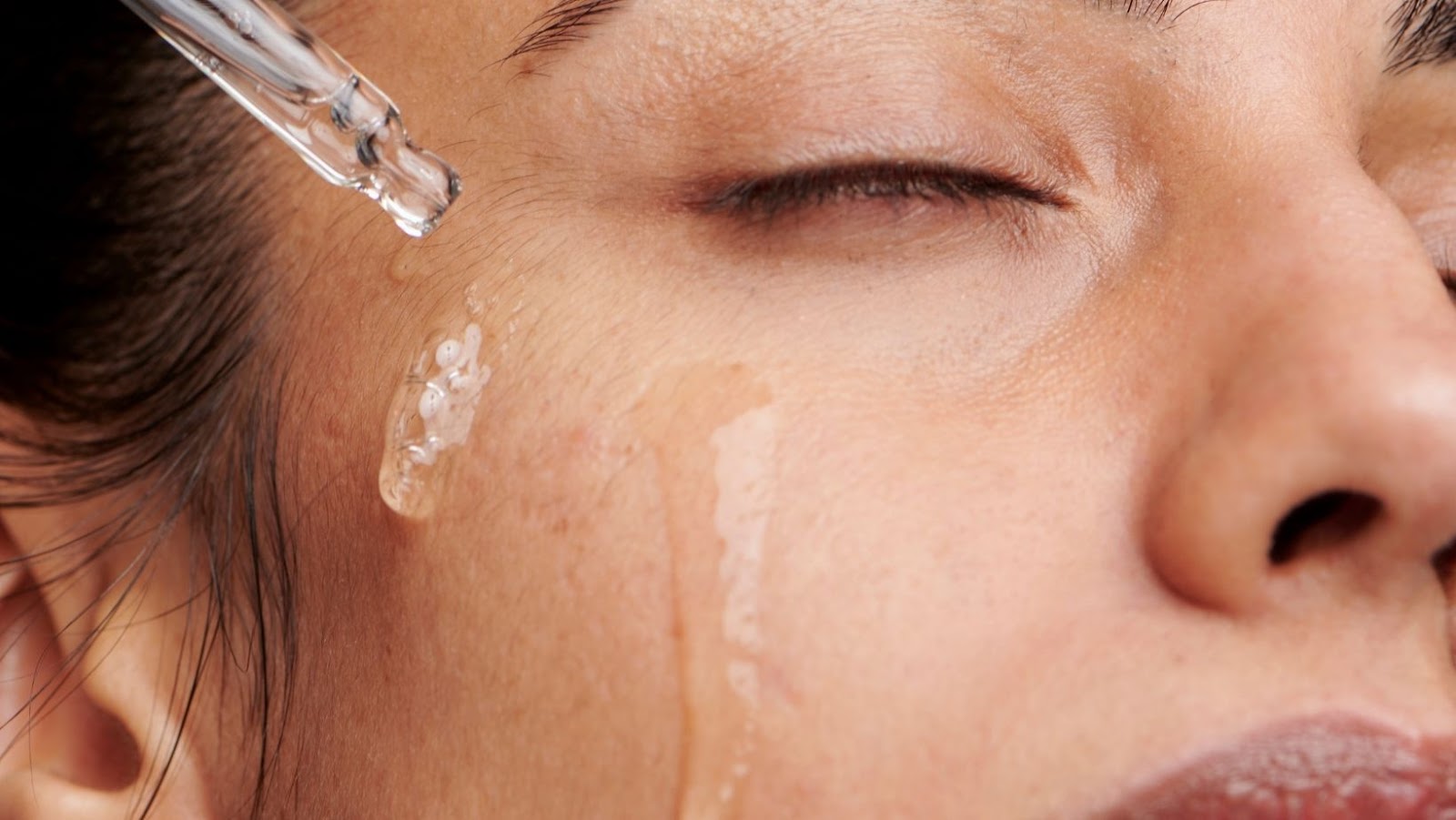 Next, add the jojoba and sweet almond oils (We recommend 5 parts jojoba oil, 4 parts sweet almond oil). Measure accurately so that your serum still has a nice, delicate balance of smells after adding any essential oils (We recommend 8 drops of essential oils total). Now, pour this mixture into a dark coloured glass bottle or amber container, which will prevent any light from penetrating and spoiling your final product. Shake the bottle or container vigorously until all of these ingredients are homogenised. You now have your perfect face serum!
Store the serum
Once you have made your own face serum, it is important to store it properly. This will help to maintain the quality of your serum and keep the ingredients from going bad or losing their potency.
When storing facial serums, make sure to store them away from extreme temperatures, both cold and hot. Try to keep them in a safe, dark place out of direct sunlight. Room temperature is ideal for storage.
Face serums can also be kept in the refrigerator if preferred, but make sure to take them out at least 15 minutes before using so they can reach room temperature again before application. As with any product containing natural ingredients, do not use it if the facial serum has expired or looks rancid or smells off in any way.
Tips
Making your own face serum can be a great way to save money and provide your skin with natural ingredients that can benefit it. You can also have fun with potential ingredients and make a serum tailored specifically to your skin's needs. You'll want to choose ingredients that are high in antioxidants and vitamins, and that can help nourish and protect your skin. Let's see what tips are available for creating your own face serum.
Test on a small area
Before making a larger batch of facial serum, it is best to test out a small amount on an inconspicuous area of your skin. Place a few drops of the mixture onto a clean cotton pad, and then gently rub the pad over an area such as the back part of your hand or wrist. Once you apply the mixture to your skin, wait 24 hours and observe any changes in the test area. If you experience redness, itching, burning sensations or any other type of adverse reaction in this period, discard this serum recipe and make alternate plans for your facial skin care. Always carry out a patch test whenever substituting an ingredient with something new.
Use a dark glass bottle
When you are making your own facial serums and treatments, always remember to use a dark glass bottle. Dark glass helps to protect your product from light-induced degradation, and it also keeps bacteria out of your concoctions. Clear bottles may look nice, but they are not ideal for serums, lotions, or other treatments.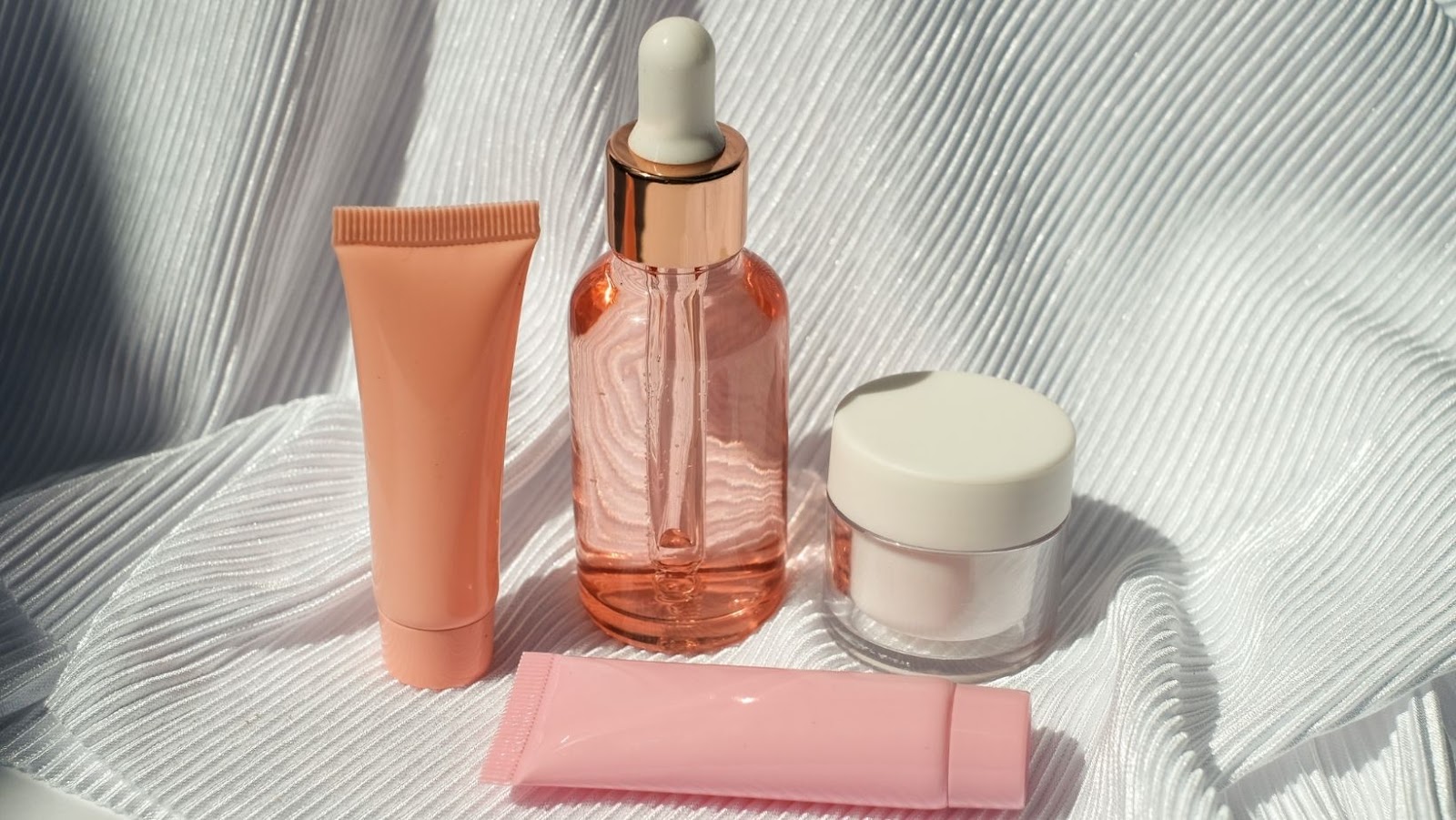 To ensure the best results with DIY products like face serums, make sure to store them away from direct light sources in a cool place. Ultraviolet light accelerates oxidation which affects the stability of your homemade product, resulting in reduced shelf life and potency. In addition to a dark glass bottle, containers like airless pump bottles can help extend the longevity of your creations due to their extra protection from external factors that may cause spoilage or contamination.
Add a preservative
In order to preserve the shelf life of your natural face serum, it's important to add an appropriate preservative. Otherwise, bacteria will grow quickly and the serum can become contaminated. To prevent this, a natural and effective preservative must be selected.
Before adding a preservative, it is important to research its safety profile and potential side effects. There are many commercially available preservatives suitable for home-made cosmetics, including grapefruit seed extract (GSE), vitamin E oil and rosemary essential oil. When choosing a preservative for face serum, look for ingredients that are gentle on skin and catered specifically for use in facial products. Good preservatives commonly used in facial cosmetics include:
● Leucidal Liquid: A mild surfactant made from fermented radish root extract; an approved FDA additive
● Radish Root Ferment Filtrate: Used as a gentle alternative to traditional paraben-based preservatives
● Optiphen Plus (phenoxyethanol & caprylyl glycol): An FDA approved blend used in natural skincare products; also provides microbial protection over time.It is also recommended that you add an antioxidant such as Vitamin E or Rosemary Essential Oil to help keep your serum fresh even after you've added a preservative. Any additional ingredients should be deemed safe before use and applied with caution when making your own face serum at home. It is best to follow the manufacturer's instructions on product preparation and usage when using store bought products or natural components in order to avoid any adverse reactions or skin irritation caused by misuse of ingredients or incorrect dilution ratio.
Conclusion
Congrats! You now understand how to make your own face serum from natural ingredients. It is important to note that the health of your skin depends on what ingredients you choose for your face serum and how you use them. You should also experiment with the different ratios of ingredients, as well as the amount used, until you find the recipe for success for the specific needs of your skin. Additionally, be sure to conduct a patch test before using any new products on your face, especially if you have allergies or sensitive skin. Whether store-bought or homemade, regular use of face serum can help to rejuvenate and protect your skin while combating signs of ageing.