Prevent wrinkles and keep your under-eye area looking youthful.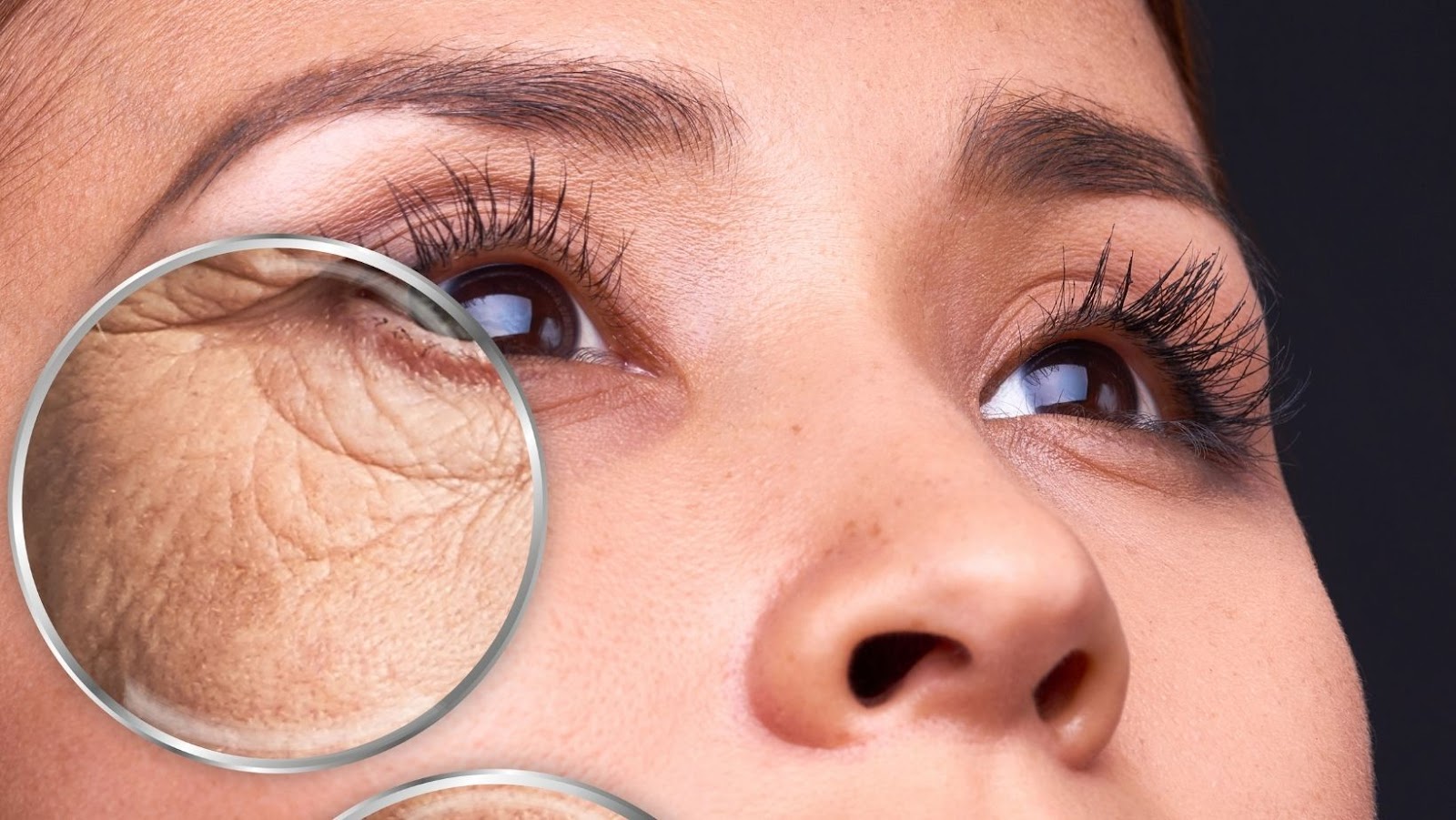 The skin around your eyes is delicate and prone to age-related issues. Starting to use an eye cream early can help you to prevent wrinkles and keep your under-eye area looking youthful for longer. But when is the best time to start using eye cream? In this article, we'll cover the key information you need to know before deciding when to start using an eye cream.
When to start using eye cream
Using eye cream to help reduce the puffiness and dark circles under your eyes is one of the best ways to maintain a youthful appearance. Eye cream, also known as an eye serum, is specifically designed for sensitive areas around the eyes that can quickly show signs of ageing. The benefits of using eye cream range from reducing wrinkles and dark circles, firming and strengthening the skin, preventing excess water retention which can cause puffiness, reducing inflammation and restoring moisture.
Eye creams can provide hydration that encourages healthy skin cells and ingredients such as retinol, peptides, antioxidants and growth factors that help to reduce wrinkles. They are also packed with active ingredients such as caffeine which can further reduce puffiness caused by fluid buildup beneath the eyes. Eye creams are typically lighter in consistency than other moisturisers or serums, which makes it easier for them to be quickly absorbed by the thin skin around your eyes.
Using an effective eye cream on a daily basis could improve skin texture and elasticity; making you look younger without having to go through expensive cosmetic treatments or invasive procedures. As with all skincare products, it's important to choose the right type for you by reading labels carefully so that you get maximum benefit from using them on your delicate eye area.
What Causes Wrinkles
Wrinkles, which are often associated with signs of ageing, can be caused by a variety of factors including sun exposure, smoking, and dehydration. Taking proper care of your skin is key to preventing wrinkles and keeping your under-eye area looking youthful. To this end, many people choose to incorporate the use of an eye cream into their skincare routine in order to protect their skin from the visible signs of ageing. In this article, we will discuss when to start using eye cream and how it can help keep wrinkles at bay.
Sun Exposure
Sun exposure is one of the primary causes of wrinkles. Ultraviolet (UV) rays from both natural and artificial light sources can break down the collagen and elastin fibres in our skin, which in turn causes wrinkles to form. The skin around the eyes is especially vulnerable, as it is thinner and doesn't have a lot of fatty tissue, allowing UV rays to penetrate more deeply.
It's important to start using an eye cream with an SPF rating as soon as possible — it's never too early to start protecting this delicate area. Look for eye creams that contain ingredients such as antioxidants, peptides, and AHAs that can help reduce wrinkles while also providing protection from further damage by acting as a barrier between your skin and harmful UV rays.
Stress
Stress plays a pivotal role in wrinkle formation, especially around the delicate eye area. Long-term stress can affect how your skin cells produce collagen, a protein that helps give skin its structure and firmness. If collagen is not being produced correctly, this can lead to wrinkles forming on your skin's surface as early as in your twenties. That's why it's essential to keep stress levels under control and ensure you are nourishing your body with the necessary nutrients so that your skin remains healthy and young-looking.
In addition, sleeping on your side or stomach can increase the lines that stay still while you sleep, creating an indentation after being squashed into the pillow for a long period of time.
When you switch up these sleeping patterns and use multiple pillows to prop yourself up during sleep time, wrinkles start to look less defined throughout the day—especially when combined with other lifestyle factors like ditching processed foods, adding more natural fats into diet plans and keeping hydrated with plenty of water throughout the day!
When it comes to preventing wrinkles under eyes specifically, an eye serum or eye cream is recommended for everyday use since this area tends to be extra delicate. Additionally, collagen supplements can also help with plumping those areas by increasing natural protein levels within the body!
Aging
The primary cause of wrinkles is ageing. Your skin will start to show the effects of age, usually in your late 20s or early 30s.
At this point, your skin begins to thin and lose its natural elasticity caused by a decrease in collagen and elastin production. Furthermore, reduced hydration levels caused by decreased oil production can contribute dryness that can lead to wrinkles. Sun exposure is also a factor, as the UV radiation from sunlight can both break down collagen and elastin, while also aiding in the process of photoaging — or premature ageing caused by sun damage. Additional environmental factors such as exposure to dirt or pollution may also play a role in causing wrinkles.
While ageing is the primary contributor of wrinkling, other conditions may cause premature wrinkles such as diabetes and smoking or excessive alcohol consumption. Fortunately, there are techniques you can use to prevent wrinkles and keep your under-eye area looking youthful. Eye cream treatments are essential for slowing down visible signs of ageing due to sun exposure and natural changes in skin generation turnover rates that happen over time — it is advised you start using eye creams as early as your mid 20s if you'd like to maintain a youthful complexion for longer.
When to Start Using Eye Cream
Taking care of your skin is important if you want to maintain a youthful appearance well into your adulthood. One essential habit to develop is the use of an eye cream. Eye creams are specially formulated to address the unique needs of the delicate area around the eyes and help to prevent wrinkles while keeping your under-eye area looking youthful. So when should you start to incorporate eye cream into your skincare routine? Let's take a look at the details.
Early Prevention
Taking care of your skin is something that you should start at a young age and using eye cream is a proactive measure that can help prevent the signs of ageing around your eyes. Starting in the 20's, you should consider adding an eye cream to your existing routine.
By selecting carefully and using an eye cream specifically designed for early prevention it's possible to find products with ingredients like antioxidants, peptides, and ceramides which help target early signs of ageing around the delicate eye area. Eye creams are formulated with these ingredients to penetrate deeper into the skin to target fine lines, under-eye circles and puffiness while providing all day hydration around this challenging area.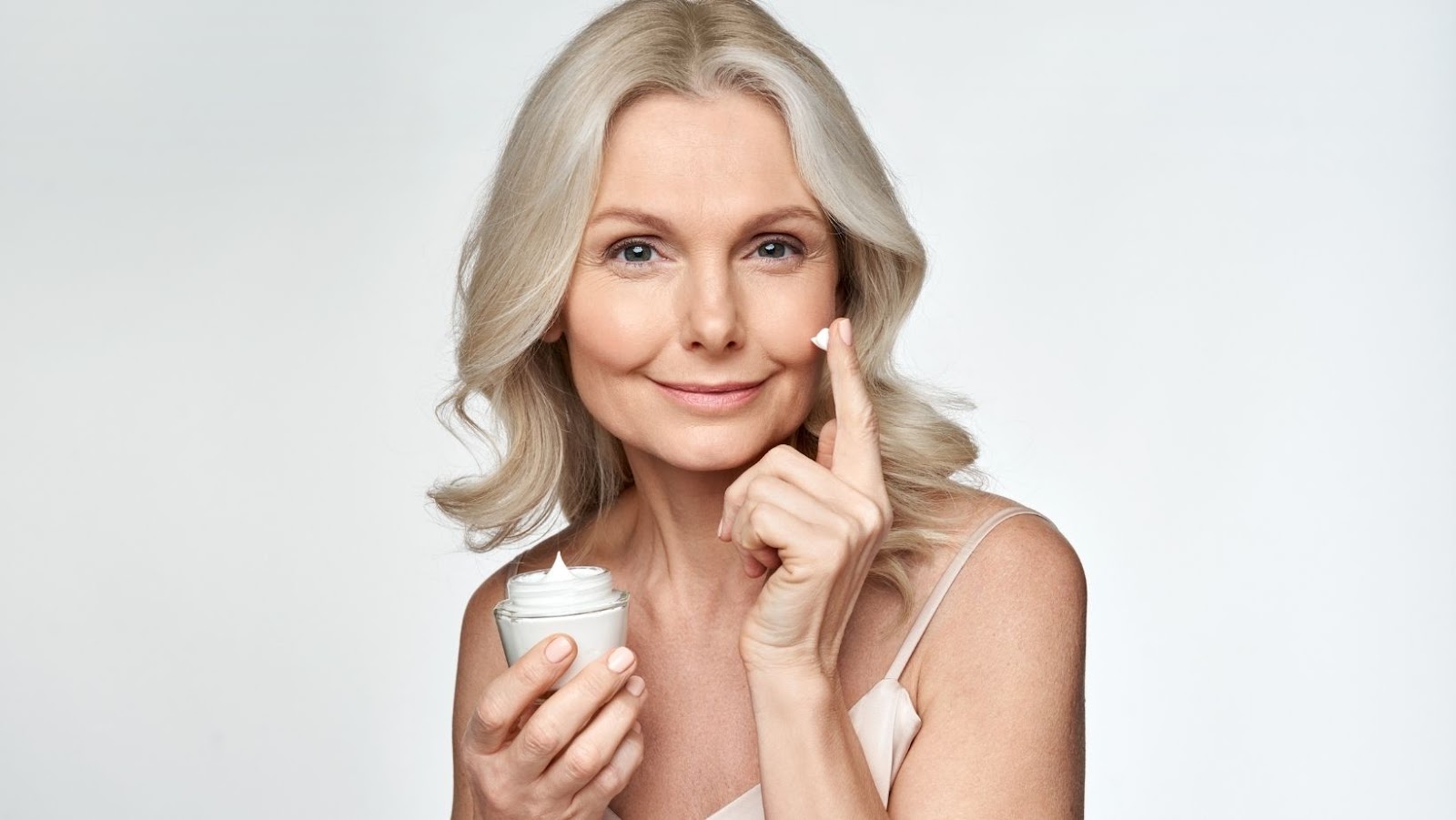 It is also important to remember that sun protection is key for preventing wrinkles on any part of your face or body, so make sure you apply a broad spectrum SPF daily whether it's raining or shining! Eating a healthy diet, managing stress levels and getting adequate sleep are also key elements for keeping the entire face looking youthful. With this combined approach – incorporating solid skincare habits with smart lifestyle choices – you will be well on your way to keeping wrinkles around your eyes at bay!
Signs of Aging
As we age, the skin around our eyes is not immune to the effects of time. Loss of collagen in the skin due to natural ageing processes can result in wrinkles, puffiness and under-eye dark circles. These are some of the most common signs of ageing that can appear around the eyes. Taking proactive steps to protect your delicate eye area will help you maintain a youthful, rested appearance while minimising any damage due to age or environmental pollutants.
When it comes to adding eye cream, serum, and collagen peptides into your skincare regimen, everyone's timeline is different — so there is no one size fits all answer for when you should start using an eye cream specifically formulated for preventing wrinkles and keeping your under-eye area looking youthful.
If you notice any changes around your eyes such as creasing, puffiness or dark circles or if your current moisturiser isn't providing the desired results, add a specialised eye cream into your daily routine about once a day for maximum results. Choosing a product specifically designed for this delicate area will ensure that you get the maximum benefit from its powerful ingredients like antioxidants and peptides which can penetrate deeply and effectively nourish and hydrate your skin. Make sure that you select an eye serum that's appropriate for both men and women so you don't have to worry about whether it works with your specific skin issues. Ultimately, if used consistently with a balanced lifestyle choice; it won't be long before you start seeing noticeable results!
How to Choose the Right Eye Cream
Choosing an eye cream can be a difficult task – there are so many products available on the market. Knowing when to start using eye cream is equally important. Generally, it's recommended to start using eye cream in your early twenties to prevent wrinkles and keep your under-eye area looking youthful. It's important to understand your specific needs and skin type before you buy an eye cream. In this article, we will discuss how to choose the right eye cream for you.
Ingredients to Look for
When choosing the best eye cream, ingredients are one of the most important factors to consider. Below is a list of key natural and chemical components to look for when shopping for an eye cream:
-Retinol: Retinol helps reduce wrinkles, fade dark circles and brighten skin. It can be used by all skin types.
-Hyaluronic Acid: Hyaluronic acid binds water to the skin and can help reduce dryness and add firmness to the area around the eyes.
-Peptides: Peptides help repair cellular damage and promote healthy collagen production. This makes them especially beneficial for under-eye puffiness due to ageing skin, as it will help smooth out fine lines.
-Caffeine: Caffeine helps constrict blood vessels around the eyes, reducing puffiness. It also reduces inflammation, which may be helpful in reducing dark circles as well as any redness or irritation that may be present around the eyes or eyelids.
-Antioxidants: Antioxidants such as Vitamin C protect against environmental stressors like sun exposure or pollution that can damage delicate under-eye tissue and cause premature wrinkle formation over time. They also help brighten dark circles by neutralising free radicals that cause discoloration.
-Glycerin: Glycerin is a humectant that helps draw moisture into skin cells, making this ingredient especially beneficial if you suffer from dry under eye area or under eye wrinkles due to dehydration.
Types of Eye Creams
When it comes to selecting the right cream for your skin, it helps to understand that there are a few different types of eye cream. Eye creams are specially formulated for the delicate skin around the eyes. Depending on your individual needs, one type of eye cream may work better than another. Here is an overview of the main types of eye cream available: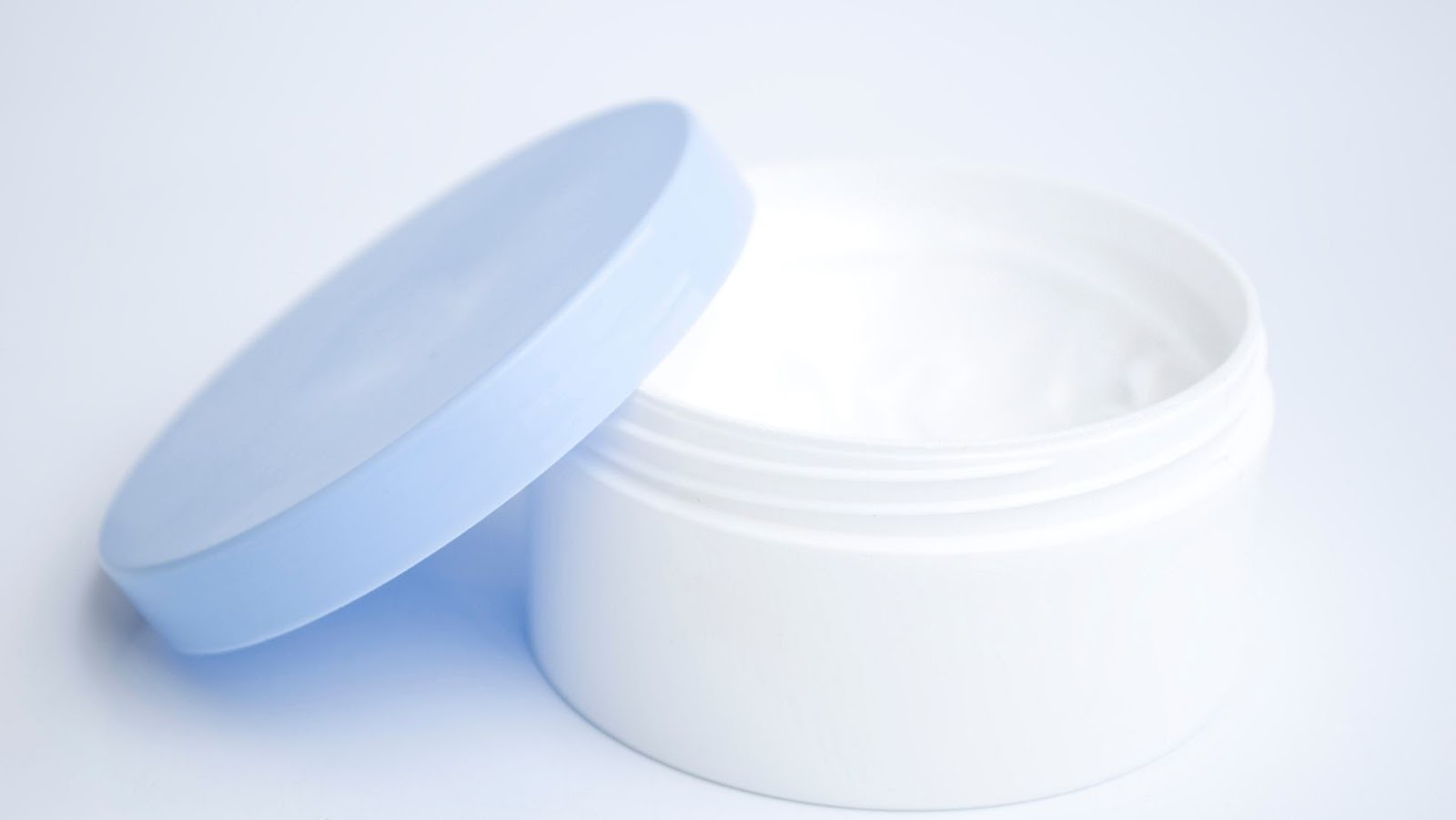 – Anti-aging/wrinkle reducers: Those looking to reduce wrinkles and prevent them from forming often take advantage of anti-aging eye creams with retinol, peptides and Vitamin C. These ingredients help reduce fine lines and uneven skin in the under-eye area while boosting collagen production.
– Hydrating/moisturising formulas: Hydrating formulas are typically best for those who have dry or sensitive skin; they help keep the delicate under-eye area hydrated and plump looking. They typically contain humectants like hyaluronic acid or glycerin to lock in moisture all day long without causing irritation.
– Brightening formulas: Those seeking brighter, more luminous skin often rely on products with beneficial ingredients like arbutin, kojic acid and Vitamin C that help diminish dark circles and give a subtle brightening boost.
When it comes down to choosing an appropriate eye cream for your individual needs, research key ingredients carefully to decide which type is best suited to you and your skin type/condition so you can be sure that you're getting the greatest benefit from your product choice!
Apply Eye Cream
Eye cream is a great tool for protecting the delicate skin around your eyes from wrinkles, fine lines, and discoloration while providing much-needed hydration. It's important to form an eye cream routine early on in order to get the most out of all the benefits it can provide, especially when it comes to preventing premature ageing in this area. The best time to start an eye cream regimen is in your twenties.
When applying eye cream, take a pea-sized amount onto your ring finger and warm it up between your fingers first before dabbing it gently into the inner corners of both eyes — about one third of a centimetre positioning yourself at arms length away from the mirror. Gently work it into the skin along lower lids right above your lashes with tapping motions until you no longer feel any residue on your finger. Doing the same along the brow bone and upper lids will help nurture and strengthen those surrounding muscles while encouraging maximum blood flow throughout these important areas of facial architecture. For best results apply eye cream twice daily after cleansing morning and night!
Massage Eye Cream
Massaging eye cream into the skin helps to boost circulation, which prevents wrinkles and keeps your under-eye area looking youthful. When applying eye cream, use your fingertips to lightly pat the product into the areas around your eyes. Patting motions help to stimulate natural circulation, as opposed to rubbing, which may cause further wrinkles and damage.
To achieve optimal results, use an eye cream with a high concentration of active ingredients specifically designed for the delicate areas around the eyes. Ensure that you're using an eye cream daily and in proper amounts; too much or too little won't have the desired effect. Eye creams also vary in formulations; heavier creams can be used nightly as part of an anti-aging regimen, whereas lightweight formulas can be applied before makeup during the day for a dewy-looking finish.
It's also important to start using eye cream from an early age – typically you should begin applying it once you hit 20 years old! Eye cream can help proactively protect against wrinkles so start integrating it into your routine as soon as possible.
Conclusion
The right eye cream is an important part of a good skincare routine, especially when starting early. While there is no one size fits all answer, as everyone's skin ages at different rates and with different needs, here are some general guidelines to consider. If you're in your 20s and want to avoid future wrinkles and keep the under-eye area looking glowing and refreshed, now is the time to use an eye cream containing antioxidants such as vitamin C. If you're in your 30s or 40s, you should consider products specifically designed for this age group that contain retinol or collagen-stimulating peptides. People aged 50+ should focus on hydrating their eye area with oils like jojoba or avocado oil, as well as using creams that contain ingredients like Matrixyl 3000 or Haloxyl. Specialty treatments such as cryotherapy can also help target deep wrinkles around the eyes.