Questions to ask a microneedling provider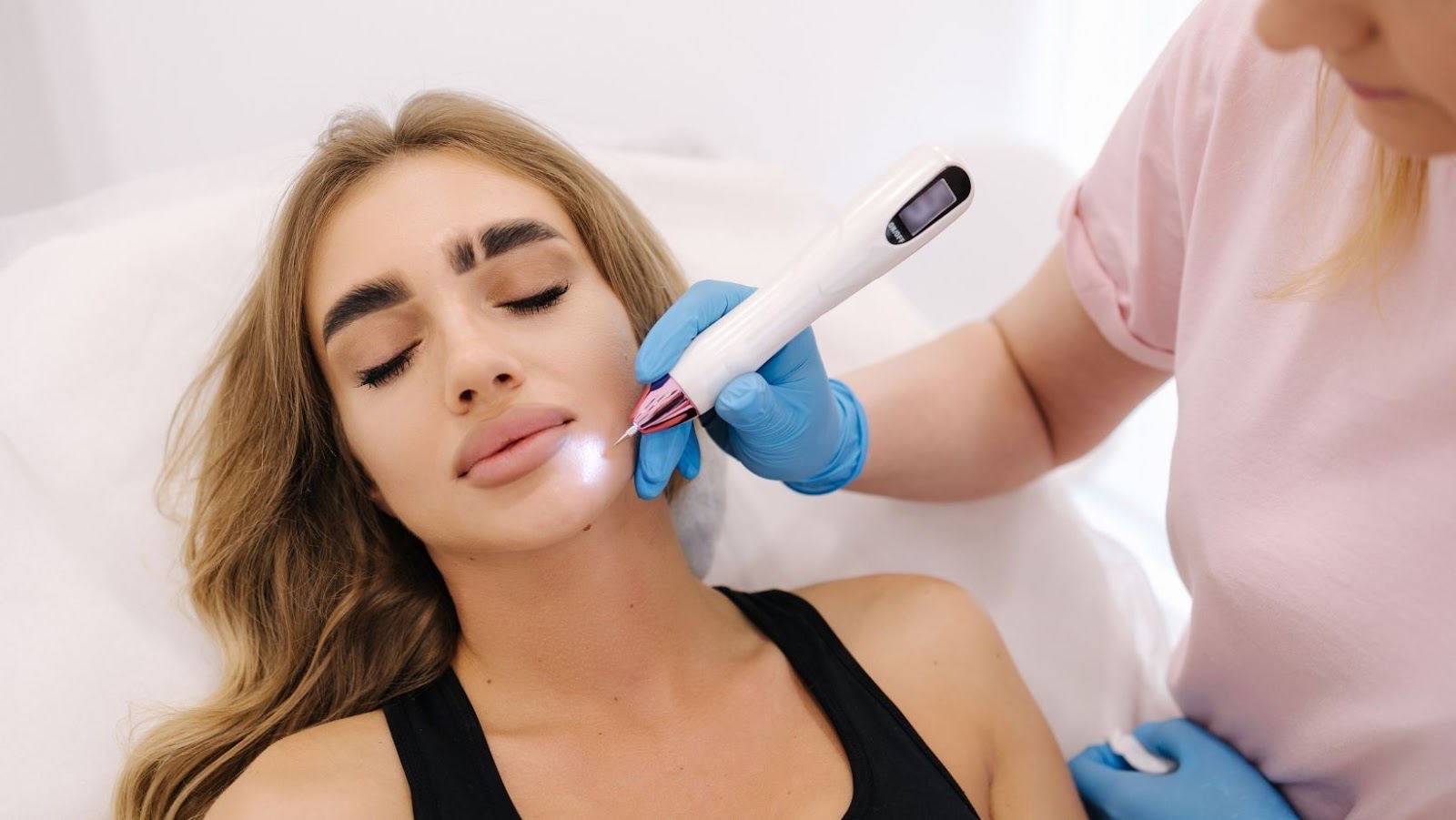 When seeking out a microneedling provider, it's important to determine their qualifications first. You should ask about their experience with the procedure, certification or training, and any other relevant questions you may have. It's also important to ask about the treatments they typically use to reduce redness after microneedling. Knowing the products they use and methods they use can help you determine if they are the right person to provide the service you need.
How to reduce redness after microneedling
When considering getting microneedling from a provider, it is important to take the time to consider their qualifications and certifications to ensure you are receiving safe and professional treatments. The ideal candidate should be a board-certified dermatologist, plastic surgeon, or physician with specialised knowledge and experience in cosmetic procedures and aesthetics. They should have plenty of experience performing microneedling with either medical-grade or at-home devices.
It is also important to ensure that the provider understands and follows accepted safety protocols. Make sure they use new needles each time, avoid hitting sensitive areas such as the eyes, lips, or nostrils, understand any potential risks involved in the process and can provide informed consent regarding long-term results. Additionally, ensure that they are licensed in your state if applicable to further secure your safety and well-being during treatment.
Do you have experience with microneedling?
When considering a microneedling provider, it is important to ask if they have experience with the specific type of procedure you are interested in. An experienced microneedling provider will be able to provide an individualised plan that meets your needs and minimises potential risks. Make sure to inquire about their educational background, certifications, and exact number of microneedling treatments they have performed in the past.
Aside from board-certification and professional qualifications, it is also important to ask how experienced the practitioner is in how to reduce redness after microneedling, as well as what kind of treatments they have used for this purpose in the past. Ask for information about their past procedures and experiences with post-treatment healing – you want someone who knows what to look out for and how best to manage any post-procedural discomfort or redness. Ask your provider about any protocols that help shorten healing times so you can get back your normal lifestyle quickly.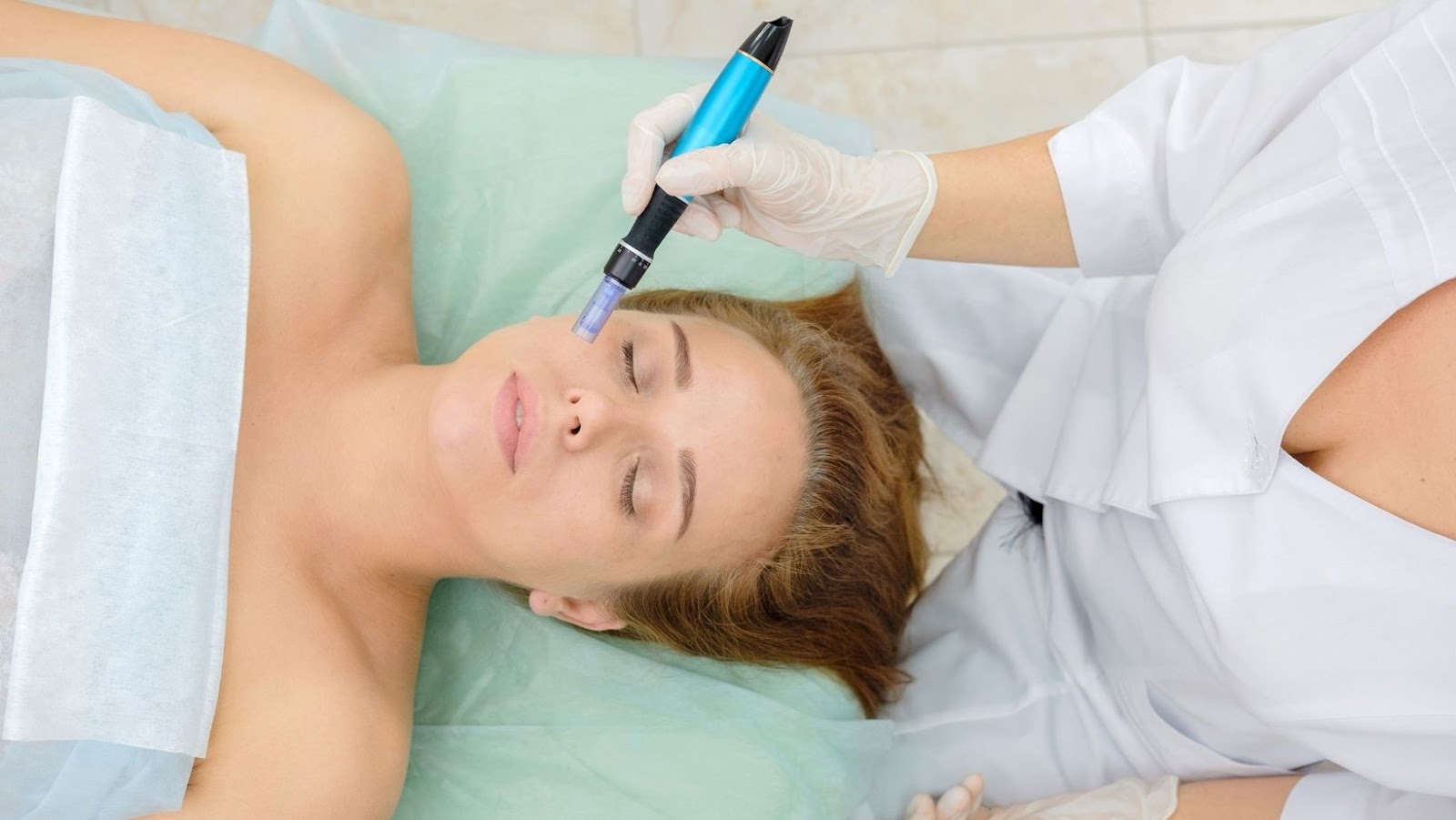 Treatment Options
If you have recently undergone microneedling, you may be looking for ways to reduce any redness or swelling that may have occurred during the procedure. In this section, we'll discuss some of the best treatment options for reducing redness after microneedling. We'll also provide a list of questions you should ask your microneedling provider in order to make sure you get the best possible results. Let's get started!
What types of microneedling treatments do you offer?
Microneedling is a skin rejuvenation technique that involves using tiny needles to create micro-injuries in the skin. The small wounds activate the body's natural healing process and collagen production, which leads to smoother, younger-looking skin. Common areas of the face and body that may be treated include wrinkles, age spots, discolouration scars, acne scars and stretch marks.
When looking for a microneedling provider, it is important to ask what types of treatments they offer as not all microneedling providers are equal. Many providers offer traditional manual microneedling or "needle rollers" which use needles 0.5mm – 2.0mm long placed mechanically on the skin with a 3D honeycomb pattern (or other patterns). Manual needling is generally considered very safe and can help reduce redness after treatment. However, manual techniques can only be done once whereas automated treatments such as Dermal Pen treatments are done by a kind of auto-needler machine and can allow for more aggressive treatments such as deeper needle depths that penetrate deeper layers of the skin (up to 3mm). Automated devices may also provide programmable speeds which allow more controlled and customised treatments according to your individual needs which adds an additional level of safety compared to manual needling devices.
Thus it's important to understand what kind of device is being used in order to maximise safety during treatment while still receiving effective results in terms of reducing redness after microneedling sessions. Asking your provider questions about the types of treatments they offer helps ensure that you get exactly what you need from your treatment experience!
How long does a microneedling session last?
A microneedling treatment typically takes between 10 and 20 minutes to complete, depending on the size of the area being treated. During the procedure, a professional uses a handheld device with a very small needle that punctures thousands of tiny holes in the targeted area.
The skin is left red, inflamed and slightly swollen after this treatment, although this can differ depending on the individual's skin type. After treatment, it is important to follow post-treatment instructions to reduce redness and promote skin healing. The duration of these side effects depends on a few factors such as:
strength of peel used
size of areas treated
individual's unique skin sensitivity level
Generally speaking, it can take around 2-5 days for these side effects to diminish completely.
What types of products do you use during a microneedling session?
When deciding to undergo microneedling, it is important to ask your provider what kinds of products will be used during the treatment. This will help determine the results you can expect after the treatment is finished.
The type of products used during a microneedling session can vary widely, depending on your exact skin needs and your provider's preferences. Generally speaking, a quality provider will look for products that offer effective hydration and post-treatment calming benefits. Some common ingredients that may be included are hyaluronic acid, antioxidants, vitamins C and E, peptides, retinol or other botanical extracts.
When discussing with your practitioner what products they use in the procedure itself or treat you with afterwards to reduce redness after microneedling it may be helpful to share any cosmetic products you are using on a regular basis so that they can advise which products are best for you to use for optimal post-procedure care. They may also provide advice on which components of those existing products should be avoided directly after a procedure such as retinoids or scrubs leaving one with dry skin–things which should not be used immediately following treatment since this could hamper healing processes in an already sensitive area of skin due to the microtearing caused by microneedling.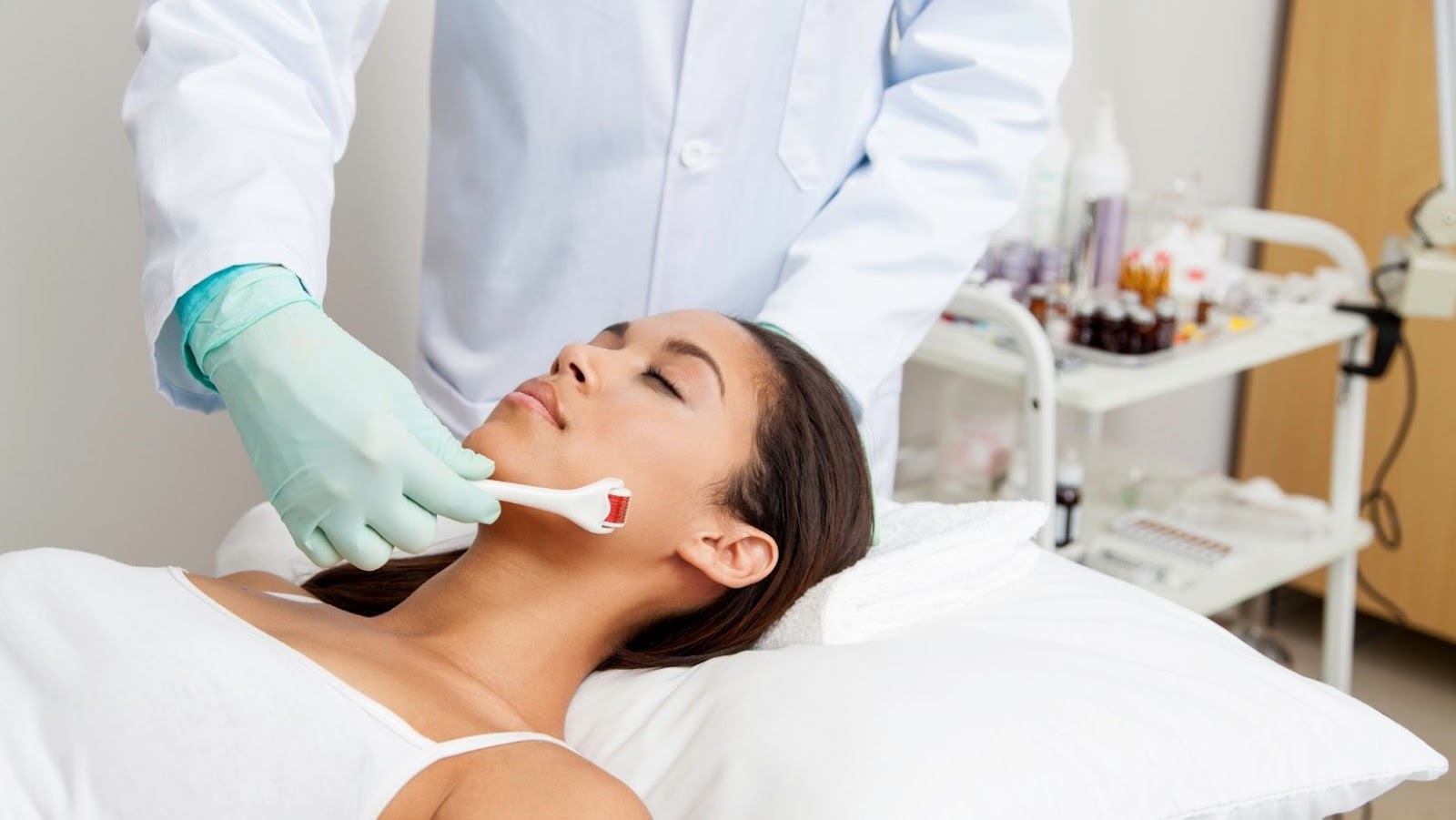 Aftercare
Proper aftercare is essential to achieve the best results from a microneedling procedure. Taking proper care of your skin right after the treatment can minimise redness and inflammation, minimise downtime and ensure the best results. Knowing what to ask your microneedling provider to ensure optimal aftercare is important.
How long does it take for the redness to subside after a microneedling session?
Generally speaking, the redness that is associated with microneedling treatment will gradually subside over the course of a few days. It is not uncommon to experience some redness for a few hours up to 24-48 hours after a session. Patients may also experience mild swelling which typically lasts for 2-3 days, and can last up to a week if the skin was penetrated more deeply. The skin will slowly become less red and irritated as it heals and regenerates new collagen fibres over the course of several weeks or months.
There are some steps you can take post-microneedling to help reduce redness and speed up healing time:
Immediately after treatment, your provider should apply a hydrating serum with ingredients like aloe vera, hyaluronic acid or niacinamide in order to soothe your skin.
Use an SPF30+ sunscreen daily during this period.
Avoid any products which contain retinoids/alpha hydroxy acids/chemicals exfoliants for the first one week after treatment.
Wash your face using lukewarm water until all signs of redness have dissipated.
What should I do to reduce redness after a microneedling session?
Once your microneedling session is complete, the area that was treated may feel slightly irritated, but this will typically subside within an hour. The skin should be allowed to return to its normal colour, and redness in the treated area is generally expected.
Here are a few steps you can take to help reduce redness in your skin after a microneedling treatment:
Cold Compresses: Applying cold compresses or ice packs to the treated area can help constrict blood vessels and reduce local inflammation. Apply for 10 – 15 minutes at a time, several times per day, as needed.
Post-Care Products: Many post-care products on the market include ingredients that are specifically designed to reduce redness from treatments such as microneedling. These can generally be used both before and after the treatment to help minimise potential side effects like redness and swelling.
Keep It Clean: Washing your skin with lukewarm water and a gentle cleanser once or twice daily will keep your skin clean and free from bacteria buildup which can extend healing time and cause redness to linger longer than it would otherwise.
Moisturise: Keeping your skin well hydrated with moisturisers helps alleviate dryness, flaking, itching and irritation which all contribute to signs of irritation including excessive redness in the treated areas.
Sun Protection: All forms of sun damage – UVA/UVB exposure, environmental pollution – can all add up over time to make you look older by causing wrinkles or dark spots on your face so it's important to use sunscreen every day (with an SPF 30 or higher)! By reducing sun exposure before and after your microneedling sessions it will not only help protect you from the damaging effects of too much sun exposure but also significantly enhance and extend results of treatments like microneedling by allowing healing without interruption!
Are there any products I should avoid using after a microneedling session?
Directly after a microneedling treatment, your skin will be quite red and irritated. You may experience some mild swelling, but this should subside within 12-24 hours. Aftercare following a microneedling procedure is essential as we want to ensure that you are getting the most out of your treatment and avoiding any potential complications.
It's important to avoid over-exposure to the sun and wear an SPF of 30 or higher with UVA/UVB protection daily to ensure proper healing. Additionally, avoid the use of Alpha Hydroxy Acids (AHAs) or Beta Hydroxy Acids (BHAs), which can irritate freshly treated skin even more. In particular, we advise against using products with Retinol or Retinoids, as these can cause further redness and irritation after a microneedling session.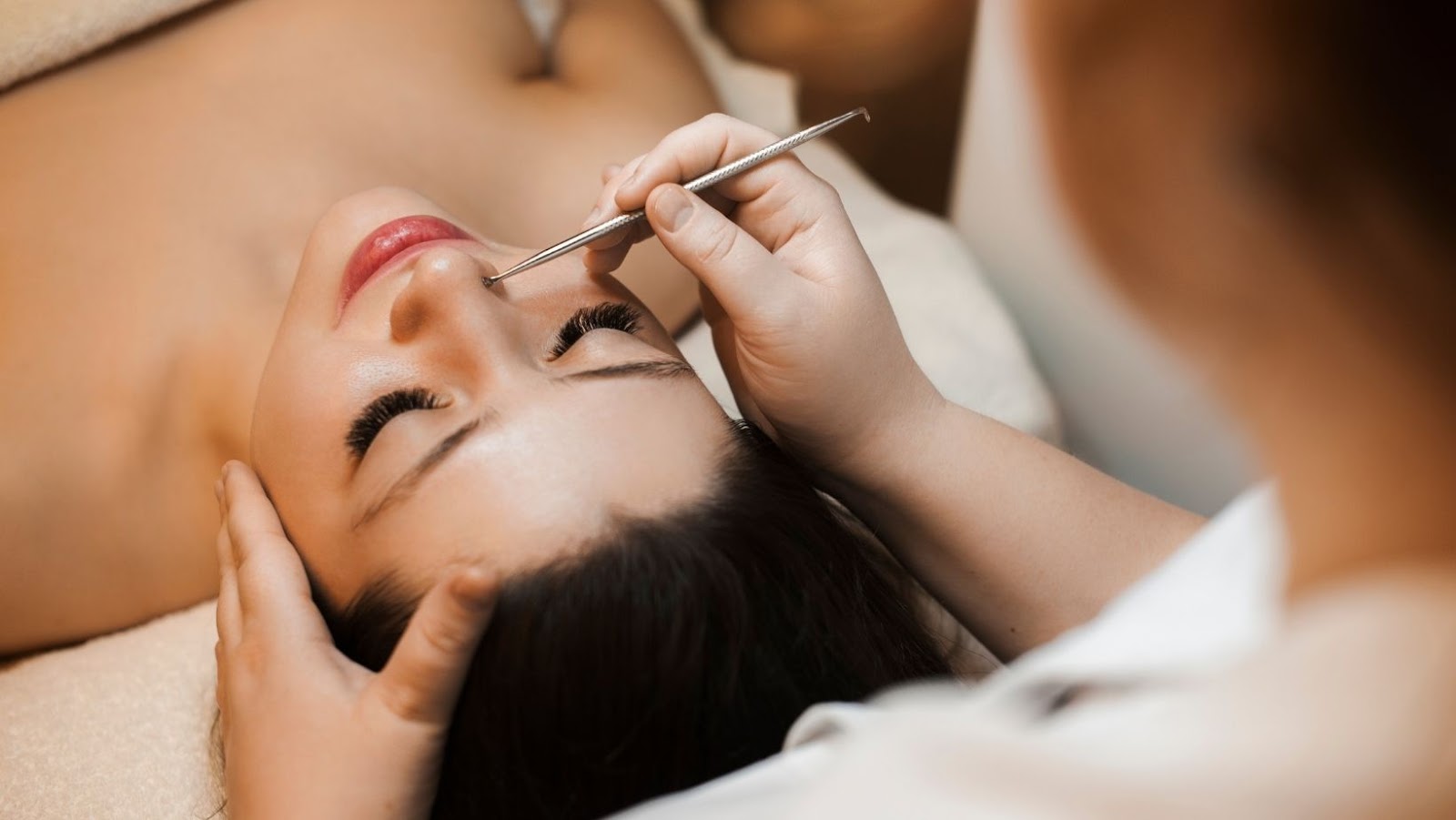 Make sure to follow the advice of your provider for post-treatment care. This usually includes steps for:
Cooling the skin
Keeping it clean and moisturised
Using specific topical creams as prescribed by your professional
Avoiding certain activities such as swimming or heavy exercise that could result in further skin aggravation.
Additional Questions
When considering a microneedling provider, there are some key questions to ask in order to ensure you are in the best hands possible. However, those considering microneedling may have some additional questions related to their procedure, such as how to reduce redness after microneedling.
In this section, we will discuss the additional questions you may have regarding the procedure and the answers you can expect from a professional microneedling provider:
How long does the results of a microneedling session last?
The results experienced through microneedling can vary depending on the severity of the skin condition, and the number of treatments required. Generally, people who receive a single treatment can expect to enjoy effects that last approximately 6 months with some residual effects continuing up to 12 months.
Following a session, it is recommended that you take steps to maintain your desired look. This may include regular hydration of your skin and use of broad-spectrum sunblock during activities outdoors as well as protecting your skin from irritation due to extreme temperature changes. Additionally, depending upon your condition and desired outcome, it is important to discuss with your practitioner other ways to prolong the length of time between treatments including adaptations in lifestyle choices like diet, tobacco use, and stress levels.
In order to reduce redness after microneedling sessions It is recommended that you:
Apply a moisturiser containing aloe or hyaluronic acid immediately following each session.
Use gentle cleansers such as hydrating foams or creams containing soothing agents like green tea extract or chamomile.
Avoid using any harsh exfoliants such as glycolic acids for several days following treatment.
Apply cool compresses on the affected area if necessary.
Are there any side effects or risks associated with microneedling?
Aside from common side effects such as redness, irritation, itching and swelling—all of which should subside within a few days after the treatment is complete—there are also risks associated with microneedling. As microneedling involves puncturing the skin to cause micro-injuries and stimulate collagen production, a number of factors can influence how safe the procedure is. Possible risks include infection and allergic reactions to the topical products applied before or after needling. In addition, people with certain health issues such as diabetes or bleeding disorders may not be suitable candidates for microneedling.
Therefore, it is important to discuss your medical history with your provider in detail prior to undergoing any procedure. Additionally, you should feel comfortable asking your provider questions such as:
What products they use (as some may contain abrasive ingredients that can cause inflammation)
What type of needles they use (as different needle types can affect results and risk potential)
What steps are taken to reduce infection risk
How soon you can expect to see results from a single microneedling session
Lastly, it is advisable that only trained and qualified professionals perform this type of treatment in order to minimise any risks.
Are there any other treatments you recommend to enhance the results of microneedling?
In addition to the benefits of microneedling, there may be other treatments that can enhance your results. It is important to discuss all of the options with your provider in order to achieve the best outcome. Some possible treatments that can be combined with microneedling include:
Radio Frequency: This device uses radiofrequency energy to target deeper layers of skin and tighten it, leading to increased collagen production and improved skin texture and tone.
Platelet Rich Plasma (PRP) Therapy: In this process, your provider will take a sample of your own blood, spin it in a centrifuge to separate the platelets from other components, and then inject these into the treated area. These platelets can help stimulate collagen production and improve skin's appearance overall.
Chemical Peels: Chemical peel treatments are used to remove damaged outer layers of skin that are causing unevenness or discoloration. Your provider will choose the type of peel depending on your desired outcome, but all peels involve applying an acid solution which removes dead cells while stimulating new cell growth.
Light Therapy: Light therapy is a type of phototherapy that uses specific wavelengths of light (ranging from red, blue and green) which work in different ways on different levels of the skin – reducing inflammation, killing bacteria and promoting collagen growth. This can not only promote healing but also reduce redness after microneedling treatments have been performed.
It is important to note that any additional treatments must be discussed thoroughly with your provider before proceeding. They will be able to give you an idea about how effective each treatment may be for improving your outcome as well as any potential risks or side effects involved in using them together with microneedling procedures.