Sources of Vitamin E risks and precautions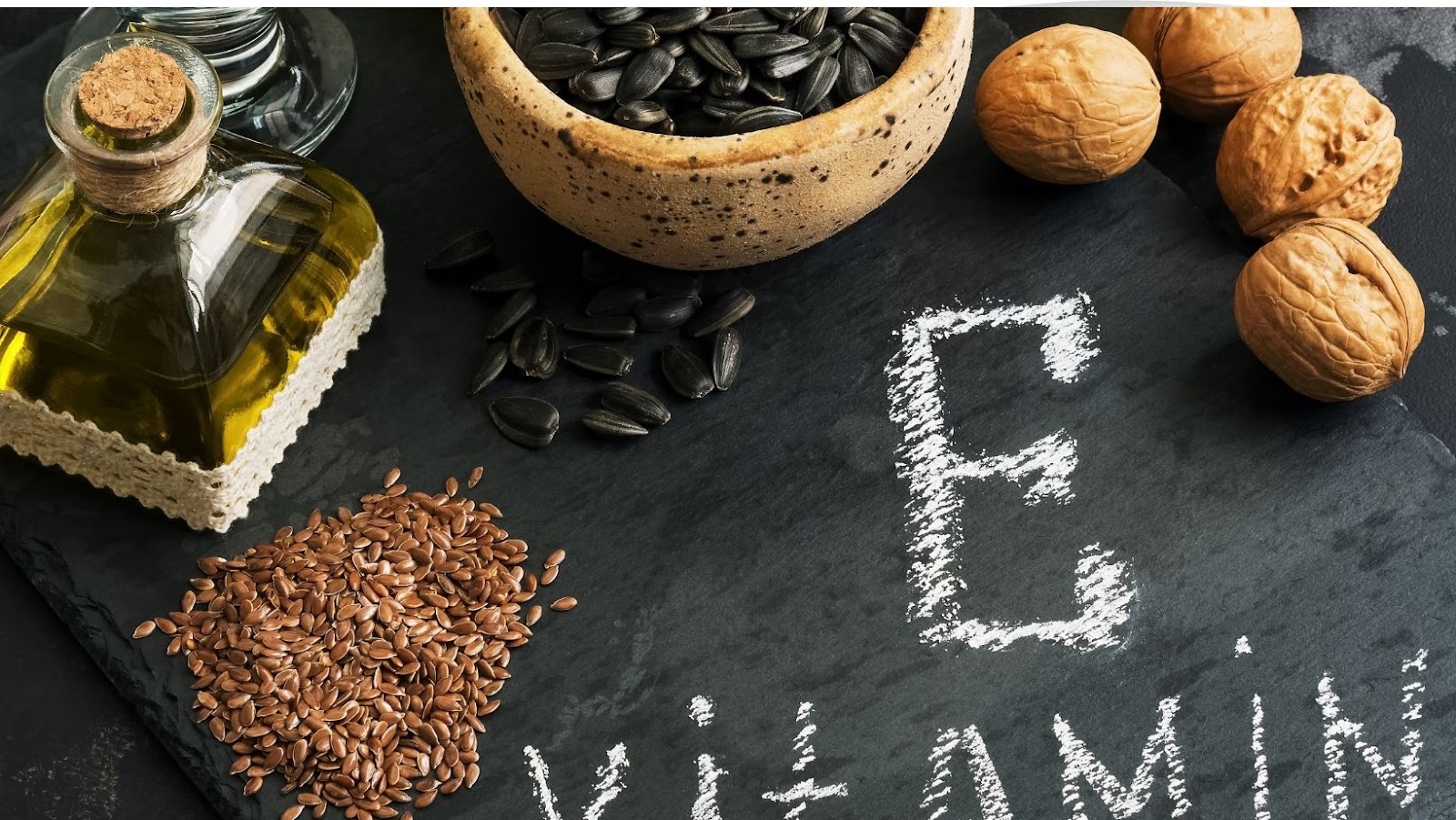 Vitamin E is a powerful antioxidant that is essential for maintaining a healthy body and skin. While Vitamin E is widely available in our diets and in dietary supplements, there are certain risks and precautions to consider when taking Vitamin E. This article will provide an overview of the sources of Vitamin E, the benefits and risks associated with taking Vitamin E, and the important precautions needed when shopping for Vitamin E products.
Where can i buy vitamin e oil
Vitamin E oil is widely available in both natural and synthetic form. Depending on your location and diet, you may find different types of Vitamin E oil sold locally, however it may be more convenient to shop online for this supplement. Online stores offer a variety of brands, concentrations and forms of Vitamin E, so be sure to read labels carefully and check the active ingredient before purchasing any product.
Common online sources include health food stores, natural product retailers such as iHerb and Vitamin Shoppe, Amazon and eBay. Online sources commonly offer vitamin E oil in capsule form (soft gels), liquid form or as a topical oil blend. Normally there are no quality differences among brands — it's mainly about finding the concentration strength or type of delivery that best meets your specific needs.
When buying vitamin E supplements online or at a local store, always look for products that list an official U.S Pharmacopeia (USP) certification seal — this ensures that the product ingredients are pure and accurately labelled according to USP standards. Always double-check expiry dates when buying from any vendor across all channels – both online stores as well as physical ones. In addition to checking the expiry date or expiration date printed on the package label throughout your purchase journey, also look for other indicators such as grainy sediment in capsules when purchasing liquid forms of vitamin E oil etc., finally always consult with your healthcare practitioner regarding what supplements are right for you based on your personal health needs!
Local Stores
For those who wish to purchase vitamin E oil locally, try visiting health stores, some pharmacies and even some supermarkets will carry a smaller selection. You can also ask local naturopathic physicians or holistic health practitioners for access to suppliers or manufacturers of quality vitamin E products. Shopping locally ensures freshness and reduces environmental impact.
Before purchasing vitamin E oil from any store, it is important to ask about the brand, concentration of ingredients, fillers and other added substances that may be included in the product. Reading labels is essential so that you know what types of ingredients are included in the product as well as how potent the vitamin E content is.
Vitamin E is a fat-soluble vitamin that plays an important role in maintaining healthy skin and eyes, as well as improving immune system function. It's developmentally important for growing children, teens and pregnant women. Vitamin E is found naturally in foods like vegetable oils, nuts, seeds and green leafy vegetables, or it can come from dietary supplements.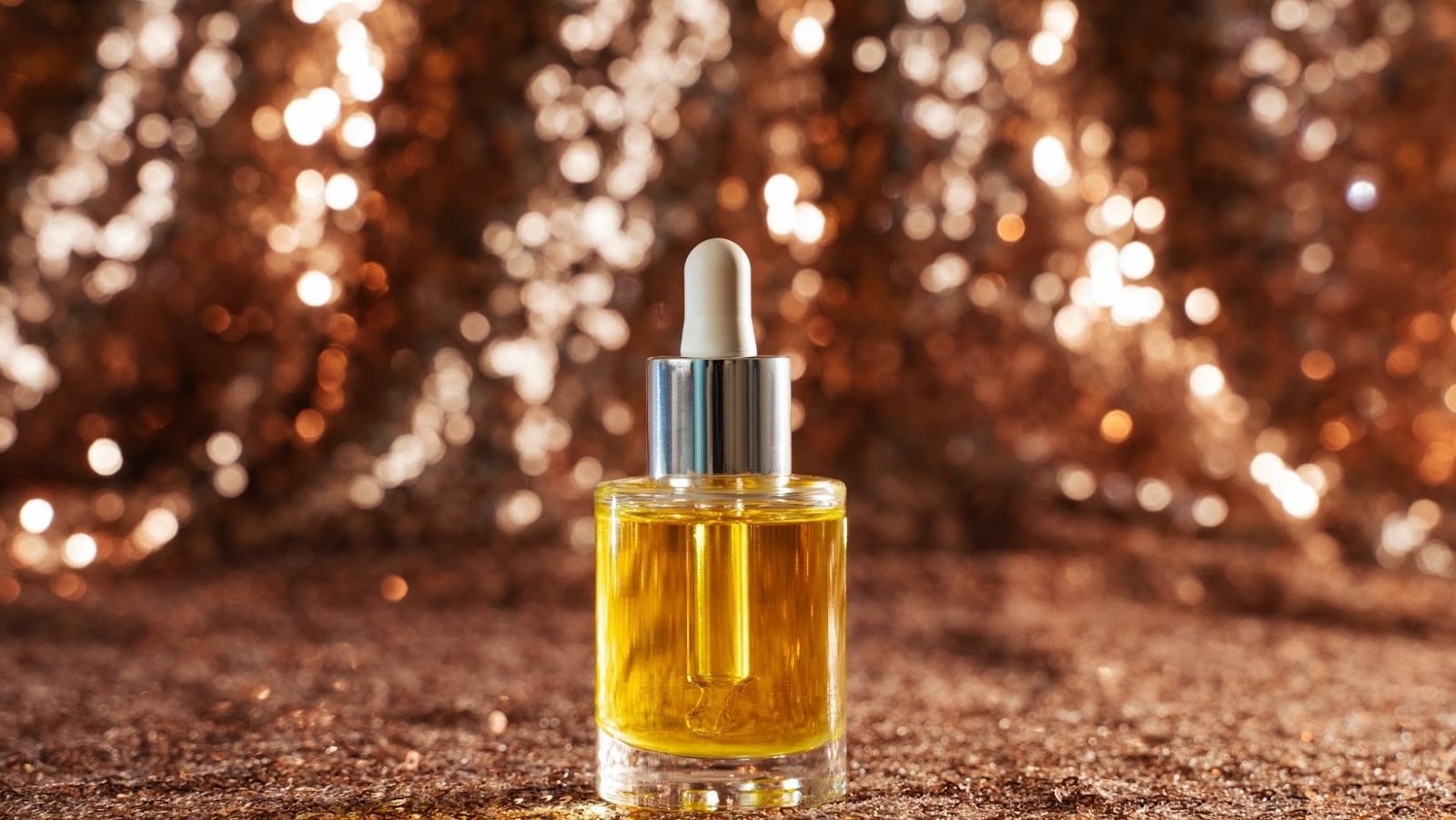 In addition to its health benefits, Vitamin E has become increasingly popular as a topical ointment that can help protect against UV damage or reduce the appearance of scars. Commercially available Vitamin E oil is made from concentrates derived either from food sources or manufactured synthetically in a laboratory. The most commonly found form of Vitamin E oil is alpha-tocopherol because it has the highest bioavailability.
Before considering adding Vitamin E oil to your diet through supplements or topical application, it's important to understand the risks associated with supplement use and to take caution when purchasing products containing this nutrient. To ensure that you are using the purest form of this supplement possible there are some steps you will want to consider taking before buying any product containing Vitamin E oil:
What are the Risks and Benefits of Vitamin E?
Vitamin E is an essential micronutrient that humans require for healthy functioning of the body. It is a powerful antioxidant and has been shown to have many health benefits, including supporting healthy vision and skin, preventing cell damage caused by free radicals, lowering the risk of cancer and heart disease, boosting the immune system, and promoting healthy blood circulation. However, it should be noted that there are certain risks associated with using Vitamin E supplements or products that contain Vitamin E.
In general, taking a supplement containing Vitamin E at the recommended daily dosage does not pose any health risks. However, applying Vitamin E oil directly on the skin may cause irritation in people with sensitive skin or allergies.It is important to research where it can be purchased from a reputable source before using any type of product containing Vitamin E. Additionally, people commonly purchase vitamin e capsules which contain synthetic forms of vitamin e called dl-alpha-tocopherols which may interfere with absorption of natural forms like d-alpha-tocopherols — this could have potential long-term consequences. Therefore it's important to research thoroughly and ensure that you are buying natural forms of the supplement in order to maximise its absorption into the body.
Sources of Vitamin E
Vitamin E is an essential nutrient that can be found in many foods, dietary supplements, and natural sources. It is important for a healthy immune system and for preventing cell damage. Vitamin E can be found in nuts, seeds, vegetable oils, wheat germ, green leafy vegetables, and fortified cereals. It is also available in supplement form and as a topical oil which can be used to improve skin health. In this article, we'll discuss the sources of Vitamin E and the associated risks and precautions.
Natural Sources of Vitamin E
Natural sources of Vitamin E include vegetable oils, such as sunflower, safflower and soybean oil; nuts and seeds; wheat germ oil; leafy green vegetables, such as spinach and turnip greens; fruits, such as tomatoes and avocados; dairy products, including milk and cheese; eggs; whole grain foods
Other good sources of Vitamin E are fortified cereals and breakfast bars. For those who cannot get enough Vitamin E through food sources, supplementation may be necessary. When considering supplementation of any kind, however, readers should also consult with their healthcare provider to ensure they receive the recommended dosage according to their individual needs.
In addition to being found in food sources, Vitamin E can also be purchased in oil form. Vitamin E oil can enhance an individual's overall skin health but there are certain risks associated with its use that people should take into consideration before using it. It is particularly important for pregnant women to consult a doctor before using any type of topical supplement or therapy.
Supplements and Oils
Vitamin E is an essential vitamin and antioxidant which can be found in a variety of sources, including supplements and oils. It can help protect cells, support normal cell functioning, and provide overall health benefits.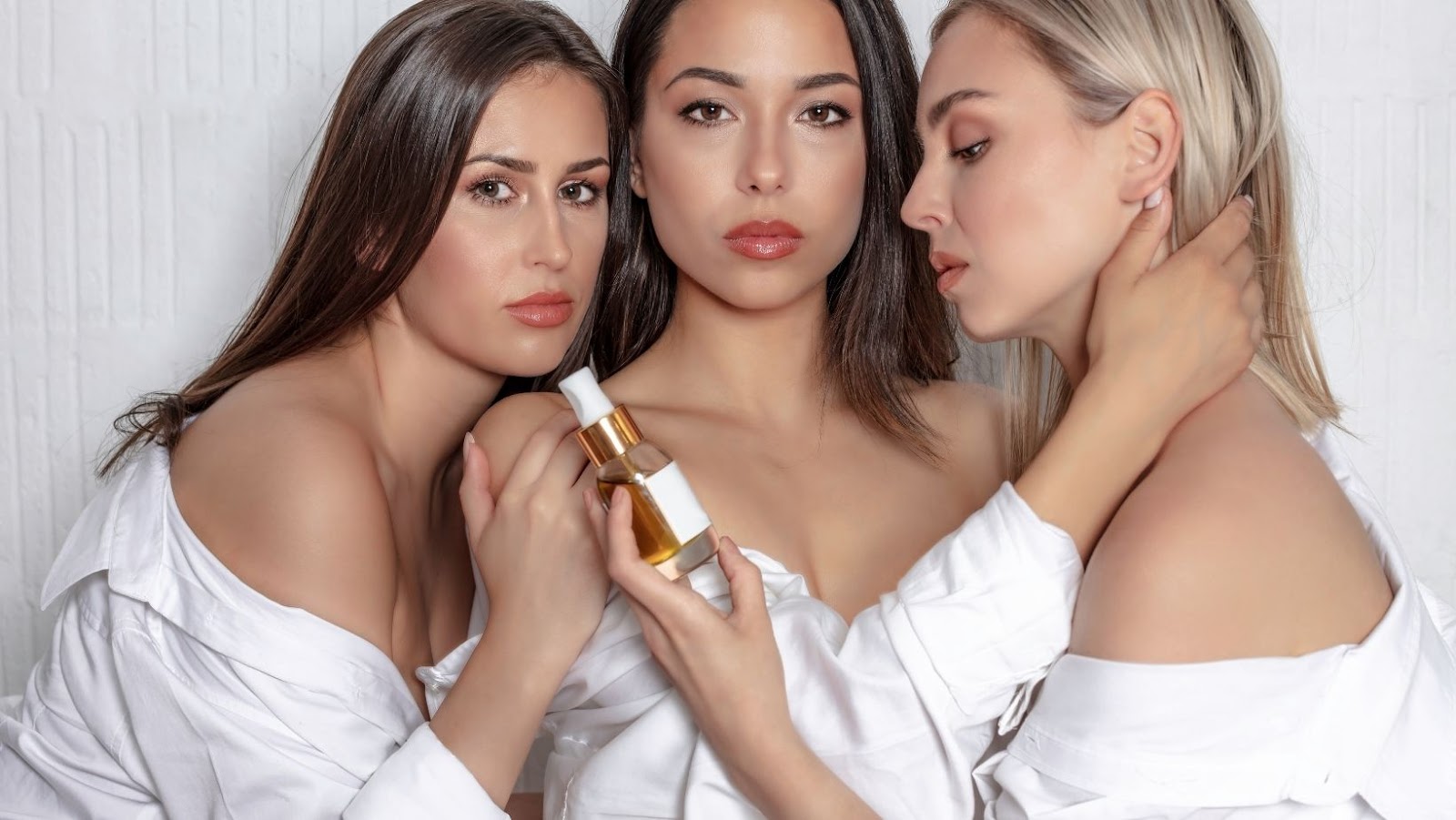 Supplements:
Vitamin E supplements are available in pill or capsule form from many health food stores or pharmacies. Some versions also contain other antioxidants, selenium and beta-carotene. These should be taken only after consulting a doctor specialising in nutrition or a nutritionist. Possible side effects include nausea, dizziness and headaches, while excessive intake may lead to digestive tract irritation as well as interfere with the absorption of other vitamins such as K and A.
Oils:
Natural food sources such as vegetable oils are rich in vitamin E; the oil extracted from wheat germ contains particularly high levels of vitamin E. There is also a range of specialty products now on the market containing Vitamin E including facial lotions, creams, body lotions, oils and capsules that promise to deliver Vitamin E when applied topically to the skin. However before buying any such product it is important to check its ingredients list for natural sources of Vitamin E including wheat germ oil or fungal alpha-tocopherols (which are ordinary Vitamin E compounds). Additionally it is also advised that natural skin care products containing Vitamin E be stored properly to maintain their potency.
Risks and Precautions
When looking to buy Vitamin E oil, it is important to be aware of the potential risks and precautions associated with taking it. Vitamin E oil is widely available in drug stores, health food stores, and online, though it is important to make sure that the products purchased are of good quality and from reliable sources. In this article, we will look at the risks and precautions associated with taking Vitamin E oil.
Potential Side Effects
Vitamin E oil is a powerful antioxidant that can help improve skin health, reduce inflammation, and even treat scarring. However, it is important to know that the concentrated form of vitamin E oil carries risks and can cause side effects when used incorrectly or with other medications. It's important to be aware of potential side effects and take appropriate safety measures when using this supplement.
Potential Side Effects:
-Allergic reaction: People who are sensitive to any of the ingredients in Vitamin E oil may experience an allergic reaction. Symptoms include itching, hives, difficulty breathing, tightness in the chest or throat, swelling of the lips, face or tongue. In extreme cases anaphylaxis may occur which could be life-threatening without immediate medical attention.
-Gastrointestinal issues: When taken orally Vitamin E oil may cause nausea and abdominal discomfort in some people. It can also interfere with certain medications and affect the body's absorption of fat-soluble vitamins, such as A, D and K.
-Staining: Using Vitamin E oil topically on clothing or bed linens can lead to staining due to its natural colour and texture properties. Dark clothing is especially vulnerable to discoloration after contact with Vitamin E oil and you should take care when applying it if wearing light colours as well as dark colours.
Precautions:
Before using Vitamin E oil it is advisable to speak with your doctor about any potential interactions between medications or existing health conditions that could worsen if combined with this supplement regime. Additionally, be sure to store the product away from children's reach according to the instructions provided on packaging before purchasing any product containing Vitamin E Oil.,When applying directly onto skin make sure only small amounts are used at one time and avoid contact with eyes nose mouths cut wounds etc.. Finally do not ingest more than the recommended doses on packaging as consuming too much vitamin e can have serious health consequences.,It is also important that you buy only genuine nutritional supplements containing a reliable source of vitamin e for use in your treatments or dietary plans instead of buying oils extracted from other plants such as wheat germ etc which often provide little or no benefit as a substitute for real vitamin e Oil based products..
Interactions with Other Medications
Vitamin E can interact with a range of different medications. Vitamin E may increase anticoagulant effects, enhancing the risk of bleeding when combined with drugs like aspirin, warfarin (Coumadin), clopidogrel bisulfate (Plavix), and heparin. The risks posed by these interactions could be further complicated for people who have underlying health problems such as diabetes or high blood pressure.
It's important to avoid taking large doses of vitamin E if you are already taking any medicine regularly. Discuss potential drug interactions with your health care provider before drastically increasing your dietary intake of vitamin E or adding it in supplement form.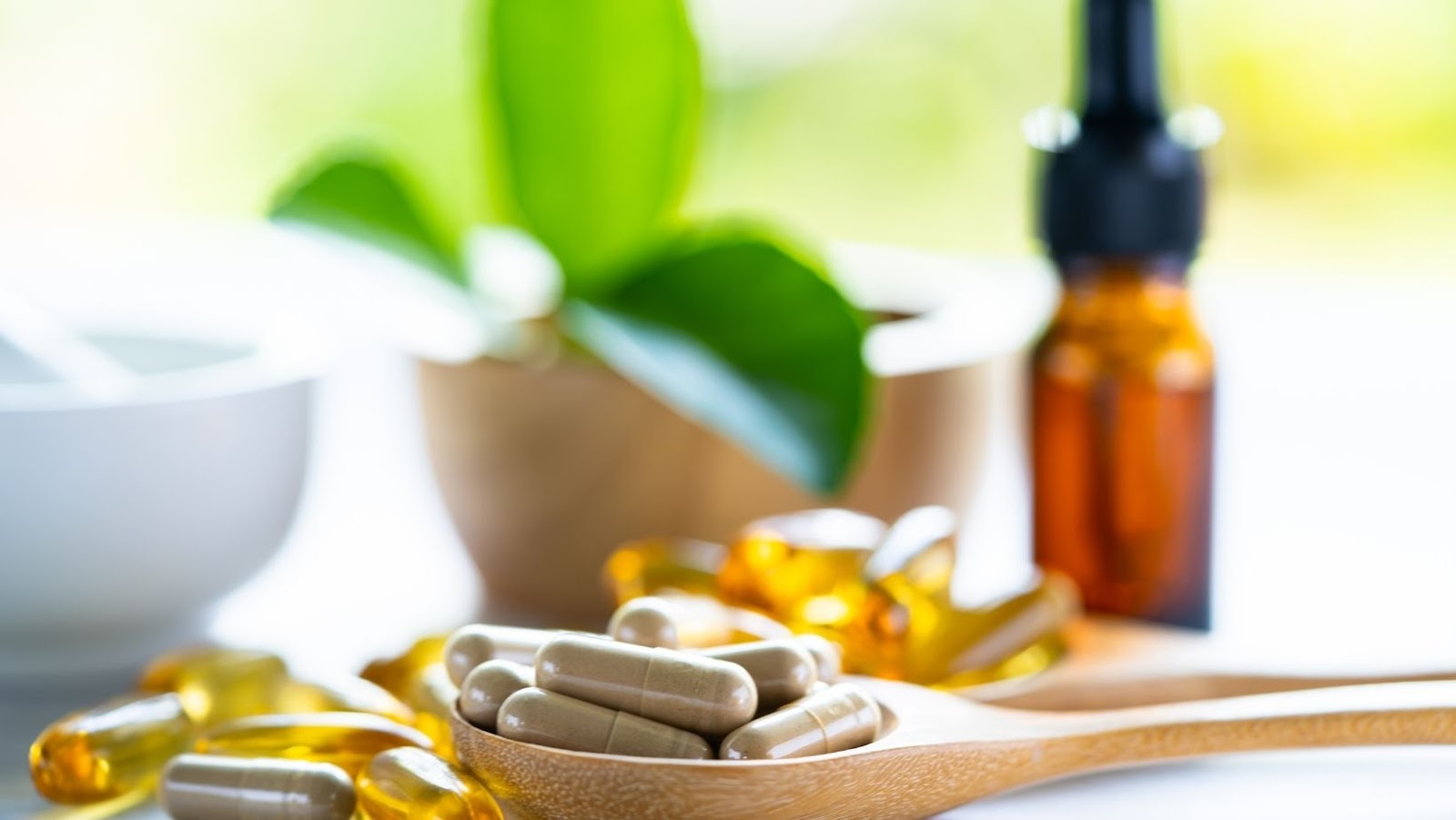 Additional drugs that may interfere with the absorption and metabolism of vitamin E include:
-Statins: Used to reduce cholesterol levels – Hormone replacement therapy (HRT)
-Anticonvulsant medications – Nonsteroidal anti-inflammatory drugs (NSAIDs)
-Bile acid sequestrants (for treating high cholesterol): Cholestyramine, colestipol, and colesevelam
-Blood thinners (anticoagulants): Warfarin
Always talk to your pharmacist or physician to determine what effects combining vitamins and medications can have on your body's systems.
Recommended Dosage
Taking too much vitamin E can potentially lead to toxic levels in your body, which can cause adverse reactions or even death. To reduce the risk of any adverse effects related to taking too much vitamin E, it's important to always check with your healthcare provider first and follow their recommended dosage instructions.
Recommended dosages for adults 19 and older is 15 mg per day is considered an adequate dietary allowance (RDA) of Vitamin E. Keep in mind that most dietary supplements contain 400 IU (International Units) of Vitamin E per capsule or tablet, which is equivalent to 268mg of Synthetic Alpha-Tocopherol. To reduce the risk of toxicity and any other potential side effects, it's important to make sure that you do not exceed more than 1000 IU (International Units) from dietary supplements (not including foods). Natural sources are generally a better form since the body can absorb more from these sources than synthetic vitamin E.
When purchasing a Vitamin E supplement, be sure to look for products labelled "mixed tocopherols" as opposed to just "an alpha-tocopherol" – as this form has been proven to have better health outcomes on average when compared with just alpha-tocopherol alone. Be sure not to purchase oil-based Vitamin E supplements as these products available in stores may contain ingredients that could be dangerous if consumed in excess such as polyethylene glycol (PEG). For pregnant women or nursing women, it's best practice not to take over 400 IU daily without consulting a healthcare provider first.
Vitamin E oil is a popular ingredient used in skin care and is used to help protect and repair the skin. It is also used to promote healing and reduce inflammation. Vitamin E oil is available in a variety of sources; however, it is important to be aware of the risks and precautions associated with purchasing and using the product. In this article, we will discuss the sources of Vitamin E oil and the risks and precautions associated with it.
Conclusion
In conclusion, Vitamin E and its derivatives are important compounds that have numerous health benefits when included in a balanced diet. There are also potential risks associated with Vitamin E, especially when consumed through supplements and lotions. Therefore, it is important to understand the potential sources of Vitamin E and risks associated with its use before taking any supplement.
When deciding where to buy Vitamin E oil, look for products made by a reputable manufacturer, preferably one that has conducted clinical studies to ensure the quality of their product. Always try to purchase organic oils whenever possible as they are often of higher quality and more closely monitored than conventional oils. Additionally, do a bit of research on the specific type or concentration of Vitamin E oil chosen before making a purchase as this can help ensure the appropriate amount is used or supp