Take care for your skin after dermaplaning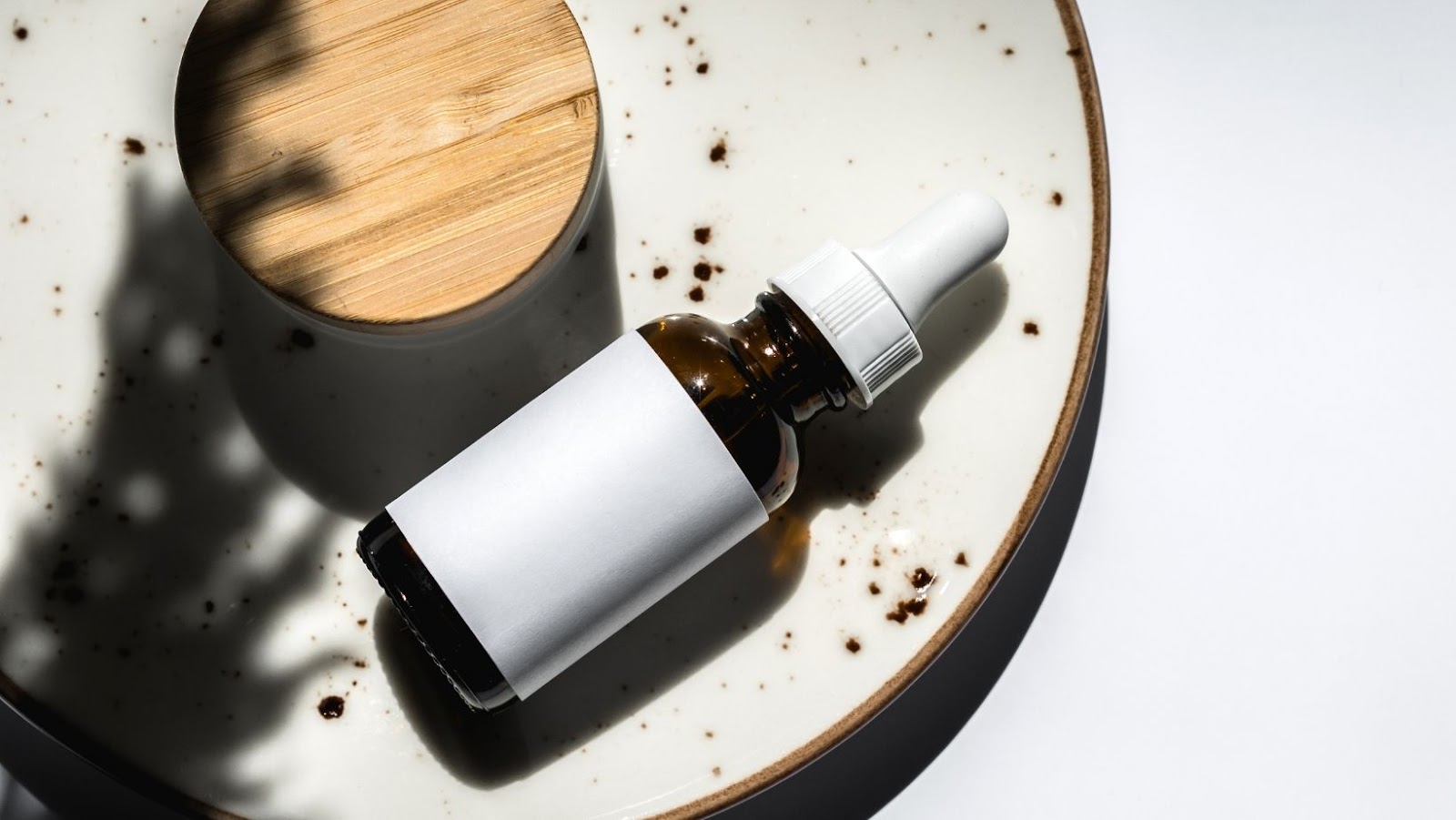 After dermaplaning, it is essential to cleanse your skin with a gentle, non-irritating cleanser. This helps to remove the dead skin cells and any other debris that could have been left behind. Additionally, cleansers can help restore the pH balance to your skin and promote healing.
What to put on face after dermaplaning
It is important to cleanse your face after dermaplaning, as this helps to soothe the skin, reduce inflammation, and prevent infection. Choose a mild cleanser specifically designed for sensitive or post-procedure skin, such as those containing calming botanicals or pH-neutral ingredients like green tea, which are suitable for all skin types.
Be gentle when you apply the cleanser using your fingertips in small circular movements and avoid rubbing the skin vigorously. Afterwards, rinse off with lukewarm water and pat dry with a soft towel.
Avoid using any exfoliating products
It is very important to avoid using any exfoliating products immediately after dermaplaning. This can include strong facial cleansers, scrubs and masks that contain harsh ingredients. The newly revealed skin will be sensitive and will be vulnerable to flake, peel or become irritated.
It is recommended to only use soap-free cleansers that are specifically designed for sensitive skin such as hydrating gel cleanser or unscented humectant wash. During the period after dermaplaning, stick with these types of gentle cleansers. Avoid using too much as it may strip away both your skin's natural oil and the little sebum you do have left on your face post-dermaplane which may make your skin dry out even more than it already is post-treatment.
In addition to the soap-free cleansers, some other helpful products you can add into your cleansing regime includes:
A mild toner that contains revitalising ingredients like alpha hydroxy acids (AHAs). This class of acid helps dissolve surface cells and gives a gentle boost of hydration when applied after a treatment like dermaplaning.
A serum with antioxidants that also helps protect and repair damaged cells after treatments.
An SPF cream of 30% or higher to prevent sun damage.
A night cream specific for eradication purposes; this type of moisturiser often contains ceramides which helps form the protective barrier over newly exposed cells so they remain nourished healing faster after dermaplaning session or any other facial treatments.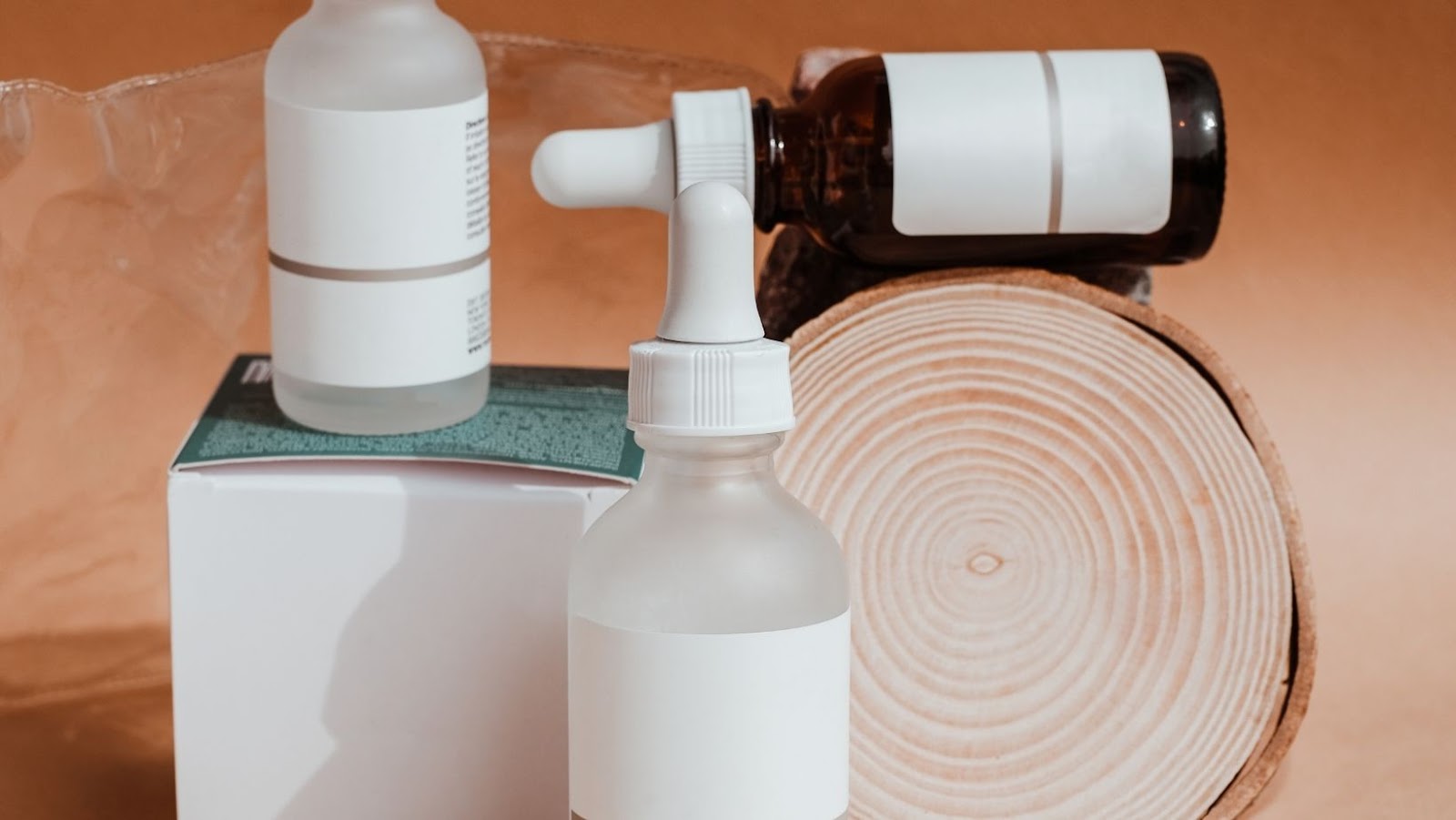 Hydrate
After going through a dermaplaning procedure, it is important to hydrate your skin to have a glowing complexion. Hydrating your skin is key in order to keep dryness and irritation away. Additionally, hydration helps your skin to repair and regrow the protective barrier that can be lost with dermaplaning.
Here are a few tips on how to hydrate your skin and what to put on your face after dermaplaning
Apply a moisturiser to help replenish hydration
Applying a moisturiser to help replenish hydration after dermaplaning is an essential step that cannot be overlooked. It is important to choose a moisturiser that contains humectants, such as glycerin and hyaluronic acid, which are naturally occurring substances found in our skin that attract moisture and help keep skin hydrated. These help draw water from the deeper layers of the skin into the outer layers and help keep it there. It is also wise to choose a moisturiser with ceramides, lipids or oils that are important for maintaining natural barriers in the outer layer of your skin.
Dryness can also occur during dermaplaning, so choosing a light-weight but deeply hydrating moisturiser will help lock in the moisture while preventing excessive dryness. A good rule of thumb when selecting a facial moisturiser is to always look for non-comedogenic (non-clogging) ingredients like jojoba oil or squalane instead of mineral oils as they won't clog pores and lead to breakouts.
In addition, make sure your skincare products are designed specifically for your own skin type and needs – if you have sensitive skin, opt for fragrance-free formulas; if you have combination or oily skin types, look for oil-free formulas that won't cause breakouts. Lastly, sunscreen is the best way to protect against UV damage following dermaplaning; make sure you're incorporating one into your daily skincare routine following treatment!
Use a hydrating serum to help lock in moisture
After dermaplaning, your skin may feel sensitive and exposed. To help lock in moisture, use a hydrating serum with ingredients such as vitamin B3, hyaluronic acid, or glycerin. You can also look for a serum that contains antioxidants to help protect your skin from external factors and damaging free radicals. Make sure to cleanse your face thoroughly before applying any product—this will help keep pores from clogging and dirt from disrupting the skin's environment. Avoid any heavy creams as they may reduce the effectiveness of dermaplaning and cause irritation.
You should also use products formulated for sensitive skin if possible. Consider using a product like Aquaphor that has been specially formulated with hydration-binding ingredients like glycolic acid, aloe vera leaf juice, and plant extracts to nourish the delicate new layer of skin that was exposed during the dermaplaning process.
Finally, finish off your routine by using sunscreen every day even if you're planning to stay indoors! The sun can damage freshly exposed skin and make you more prone to sunburns or premature wrinkles. Look for sunscreen products with broad-spectrum protection (meaning they block both UVA rays which cause ageing and UVB rays which cause sunburn). With consistent care you should be able to easily maintain the results of dermaplaning for months at a time!
Use a facial oil or balm to help seal in moisture
After dermaplaning, it is important to use products on your skin that help retain and seal in moisture. Dermaplaning removes the protective layer of dead skin cells sitting atop of the epidermis (the outermost layer of skin). Without these cells, oil and moisturisers can penetrate more deeply into the epidermis.
Facial oils and balms are especially recommended for those with dry or sensitive skin. Oils help prevent moisture loss while also providing nourishment in the form of antioxidants, vitamins, minerals, as well as fatty acids. Apply a few drops directly to clean skin or mix some oil with a light weight moisturiser for additional hydration post-dermaplaning. Facial balms provide an additional level of protection locked in by a barrier that also prevents water loss and reduces inflammation.
Protect
After dermaplaning, it is important to protect your skin and give it the nourishment it needs to heal and regenerate.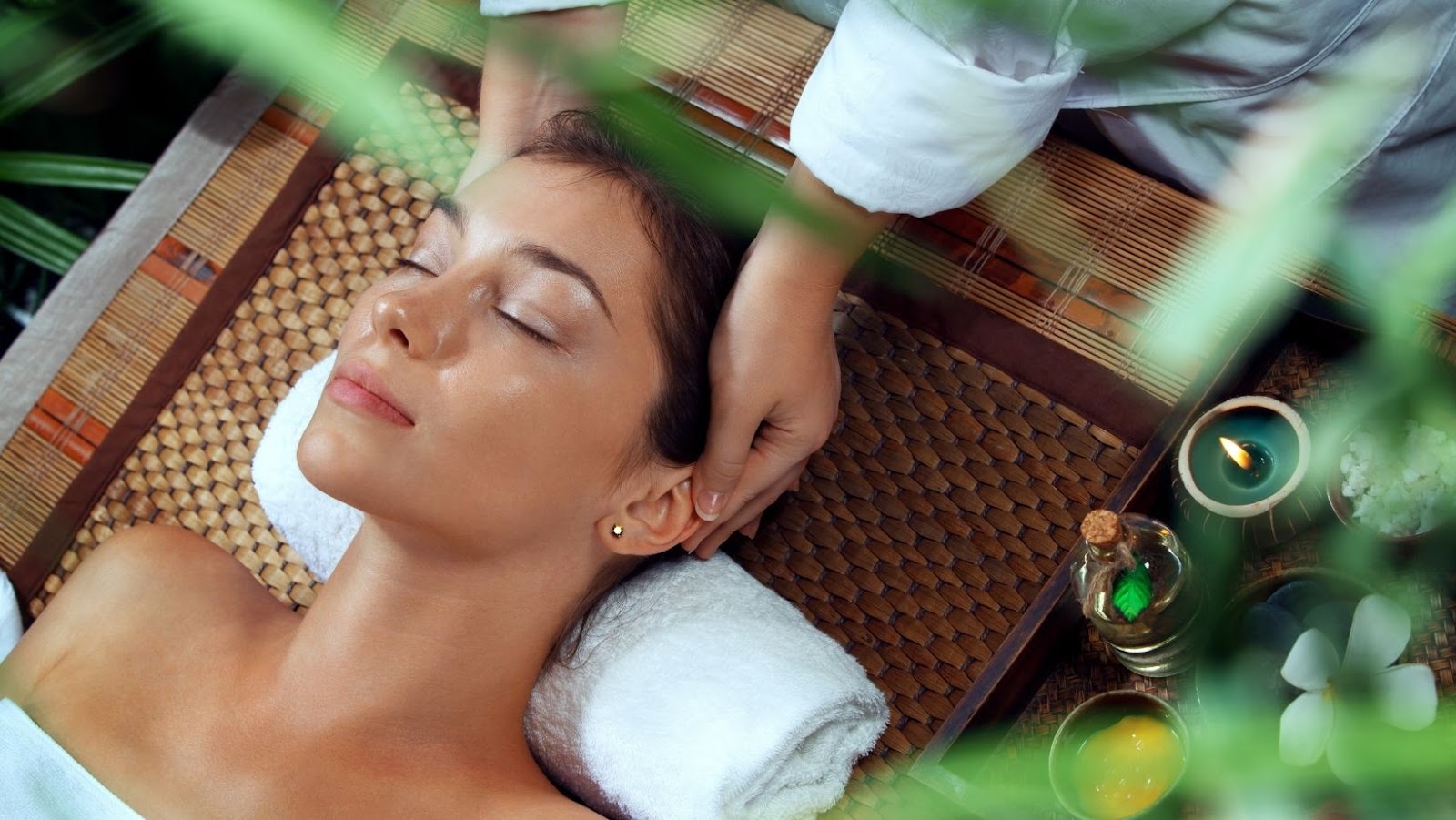 Dermaplaning can be a great way to exfoliate your skin and reveal softer, smoother skin, but you want to be sure that you are taking the proper steps to protect your skin after this treatment.
In this article, we will look at what to put on your face after dermaplaning to restore your skin's health:
Use a broad-spectrum sunscreen to protect the skin from sun damage
Using a broad-spectrum sunscreen on the skin after dermaplaning is essential. Dermaplaning removes the protective layer of dead skin cells at the surface of the skin, meaning that your skin is more exposed to potentially damaging UV rays from sunlight or other sources such as tanning beds. The removal of this layer also leaves your skin more vulnerable to environmental pollution and free radicals, which can cause inflammation and accelerate signs of ageing if left unchecked.
It is important to always apply a broad-spectrum sunscreen (SPF 30 or higher) before going outside. This will help protect your freshly revealed skin from UV rays and keep it looking clean and healthy. Look for a product with zinc oxide or titanium dioxide as its sole active ingredient, as these are considered physical blockers and work best at shielding your skin from harmful UVA/UVB rays. Make sure to reapply every two hours if spending significant time outdoors. Additionally, wear protective clothing such as long sleeved shirts, hats and sunglasses whenever you can to further shield yourself from damaging sun exposure.
Use a physical sunscreen for added protection
Physical sunscreens provide an extra layer of protection from UV radiation in the form of a physical barrier that reflects the UV rays away from the skin. After dermaplaning, your skin may be more sensitive to harmful UV rays than usual, so it is important to use sunscreen with an SPF 30 or higher every day. Physical sunscreen is especially recommended as it is safer for use on sensitive skin.
Chemical sunscreens absorb and disperse UV radiation, which can be drying and irritating following dermaplaning. In addition, chemical sunscreens require you to apply them 15-30 minutes before sun exposure, while physical sunscreens can be applied immediately before venturing outdoors. Physical sunscreen often comes in a lotion or cream format and information on the best products for specific skin types is available from dermatologists and beauty professionals.
Treat
After dermaplaning your skin, it's important to know the best way to care for it. With proper skin care, you can achieve soft, glowing skin. Here, we'll cover the best products to use on your skin to maintain its health and help it heal.
You'll learn what to look for in cleaning, moisturising, and sun protection products. You'll also discover how to use products such as serums, masks, and oils to support your skin's well being.
Apply a calming mask to help reduce redness and inflammation
After your dermaplaning treatment, you'll need to apply a calming mask to soothe your skin and help reduce any redness or inflammation. A good choice of mask ingredients is kaolin clay, as it has calming, smoothing and detoxifying properties that are great for calming the skin after exfoliation. Kaolinite is an absorbent clay that contains minerals such as silica, magnesium, alumina and iron oxide which helps to unblock the skin from impurities like free radical damage and environmental pollutants. Additionally, kaolin clay can help to control sebum production which can help prevent breakouts and future acne flare-ups.
To top off your post-dermaplaning skin care regimen, apply moisturiser after you remove the mask. It's important to use a hydrating cream or oil when your skin is feeling dry or tight from being freshly exfoliated in order to soothe it back into balance. For best results, look for ingredients like:
Ceramides which act as natural protective barriers against moisture loss while strengthening your skin's overall structure.
Jojoba oil which keeps its outermost layer hydrated while providing a softening effect.
Squalene (which helps promote cellular regeneration) are all excellent choices for healthy and balanced dermaplaning results with little downtime required.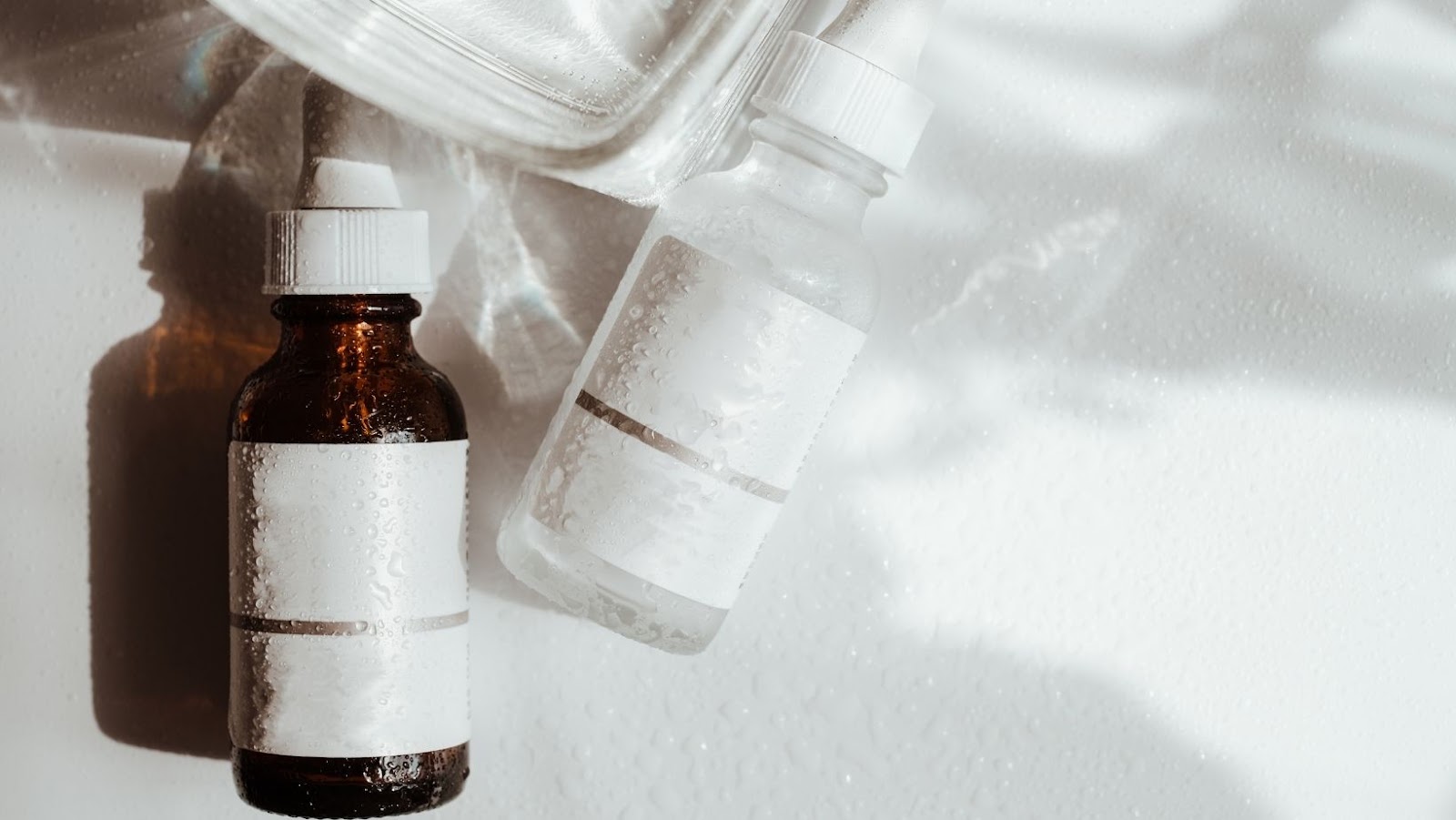 Use a hydrating mask to help restore moisture to the skin
After dermaplaning, it is important to ensure the skin is properly moisturised. A hydrating mask is a great way to do this! This can be done with a store-bought mask or you can make your own using natural ingredients such as honey and yoghurt.
Store-bought hydrating masks often include natural ingredients, such as shea butter, Avocado oil, cucumber extract, and aloe vera that help restore moisture to the skin. When applied on the skin, they will provide deep hydration while sealing in moisture so your skin is not dried out throughout the day.
If you're feeling crafty and want to make your own mask at home, then a simple combination of 1/2 cup of honey and 1/2 cup of yoghurt work terrifically together. Mix together these ingredients until they form a paste-like consistency and apply onto a clean face and neck area letting it sit for 15 minutes before rinsing off with lukewarm water. The combination of honey's antioxidants along with the yoghurt's essential fatty acids will not just help restore moisture levels but also help you achieve softer brighter looking skin that glows naturally!
Use a nourishing mask to help nourish and repair the skin
Including a nourishing facial treatment mask immediately after a dermaplaning procedure is one of the best ways to help replenish the skin and protect against dehydration while maintaining results. Using masks specifically formulated to repair and restore the skin ensures that your skin is instantly hydrated, soothed, and renewed.
For best results, look for masks that contain natural ingredients like aloe vera, plant-based collagen, vitamin C, essential oils, and shea butter. These components can help to naturally nourish and soften the skin while rebuilding its barrier against outside aggressors. Do not use masks that contain harsh irritants such as alcohol or fragrances as these can cause further irritation.
By applying an intensely hydrating mask after dermaplaning, you'll ensure that your outer layer of dead cells is sealed off from external irritants so you can maintain glowing and healthy looking skin for days or weeks after your procedure.
Maintain
Dermaplaning is a safe, non-invasive skin renewal treatment that exfoliates and removes unwanted facial hair. While dermaplaning can provide many benefits to skin health and beauty, it is important to maintain your skin after the treatment. Proper post-treatment care can ensure the best results for your skin and keep it healthy for years to come.
Let's take a look at the steps you should take to maintain your skin after dermaplaning:
Cleanse the skin twice a day
Cleansing your skin is the most important step after dermaplaning. Cleanse your skin twice a day with a gentle, pH-balanced cleanser. Look for a cleanser without added fragrances and alcohol, which could irritate your new layer of skin. Make sure to rinse thoroughly and pat your skin dry before applying any other treatments. After cleansing, avoid scrubbing too hard as this could irritate or inflame the freshly exposed layers of your skin.
Use a gentle exfoliator once a week
It is important to use gentle exfoliation after dermaplaning as the process can leave skin slightly sensitive, and an exfoliator containing harsh chemicals may cause reactions. Instead, look for a product that contains natural ingredients such as aloe vera and chamomile that are specifically formulated to assist with the recovery of the skin. For maximum benefit, use in combination with a hydrating moisturiser that will help restore your skin's protective barrier and keep it hydrated.
Exfoliating once a week after using dermaplaning is recommended by dermatologists to reduce potential issues such as dryness, flaky patches or rough texture. Additionally, avoiding harsh cleansers for the first few days following treatment will help keep your skin looking its best. Use lukewarm water and mild soap if necessary to gently cleanse your face following treatment and before applying moisturiser or serums.
Use a hydrating serum and moisturiser daily
In order to maintain healthy and vibrant skin, it is essential to hydrate on a daily basis. This is best done with an active hydrating serum along with a moisturiser that will lock in moisture.
Hydrating serums contain active ingredients that work to target the most important skin layer, the inner layer called the dermis. They help increase water content of the skin, improve elasticity and smooth wrinkles for a firmer looking complexion. Delivering deep hydration, serum helps to revitalise dull skin and makes it look more youthful and plump.
Moisturisers rehydrate and nourish the skin while providing essential protection against environmental damage, such as sun exposure and air pollution. Moisturisers help soothe redness, irritation and inflammation while providing essential vitamins and minerals to strengthen the skin's barrier function so that more moisture can be retained within the cells.
Look for moisturisers that are specifically formulated for your skin type – whether dry, combination or oily – as this will ensure you get maximum benefit from a product that efficiently works with your natural lifestyle needs.
When using both a serum and moisturiser in your daily routine, you'll discover softer feeling skin over time!